What happens when the weather isn't exactly ideal for the outdoor wedding ceremony you've been planning for months? For starters, it helps to have a fantastic venue with a coordinator & staff who is ready to convert your reception space into a covered ceremony space at a moment's notice to give you a little peace of mind. But even better if you've got a bride with a killer attitude who isn't concerned one bit about some light rain coming down on her wedding day! If you're wondering, that awesome bride happens to be Stephanie, who opted to keep her ceremony outdoors for her Gathering Place at Darlington Lake wedding earlier this month, despite a few rain drops sprinkling down throughout the day.
The day started with Stephanie and her bridesmaids getting ready at her mom's house, while Shawn and his groomsmen got ready for the day at his parents' house. Once each crew was looking their best in their respective gowns and tuxedos, they each headed separately to the Gathering Place, making sure to keep Stephanie tucked away so Shawn wouldn't see her before the ceremony. As I mentioned earlier, there was rain in the forecast, and it had begun to drizzle as we arrived at the venue. Despite being reassured that it was no trouble to move the ceremony under cover, without skipping a beat Stephanie decided it would stay outdoors, and that definitely proved to be the best decision. The ceremony was absolutely gorgeous overlooking the lake, full of emotion and laughter that I can't wait for you to see below!
After taking some time for family & bridal party photos under the gazebo, we made our way up to the pavilion to get the party underway for the rest of the evening. Of course we took some time just before dusk to take a little stroll along the lake and capture some portraits of Stephanie & Shawn (which is also a perfect way to get some alone time with just the two of you on your wedding day amidst all the hustle!). These two are some of the sweetest people I've had the pleasure to photograph, and I absolutely loved spending the day with them and their families & friends. Scroll down and have a look for yourself at Stephanie & Shawn's beautiful wedding day!
Contributing Vendors:
Venue: The Gathering Place at Darlington Lake
Dress Shop & Designer (Bride): Alfred Angelo
Dress Shop (Bridesmaids): Deborah's Bridal Traditions
Dress Designer (Bridesmaids): Jasmine Bridal
Hair Stylist: Chelsea Fiacco
Makeup Artist: Makeup by Lexi
Menswear Shop: Rondinelli Tuxedo Company
Caterer: Medure's Catering
Bakery (Cake): Beth's Cake & Candy
Bakery (Cupcakes): Lisa Beshero
DJ: Bruce Matteo
Photographer: Kristen Vota Photography
Second Photographer: Dan Thompson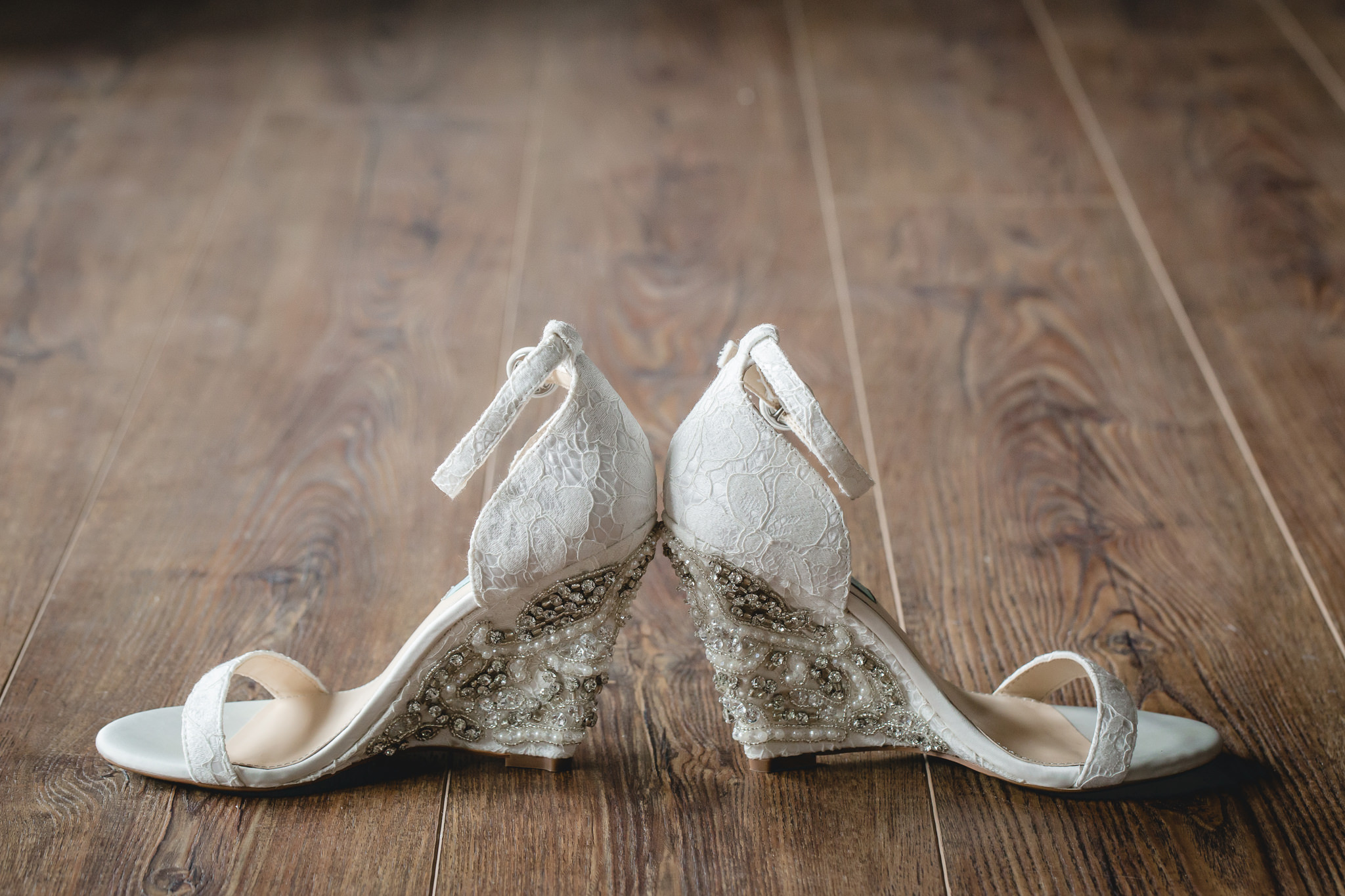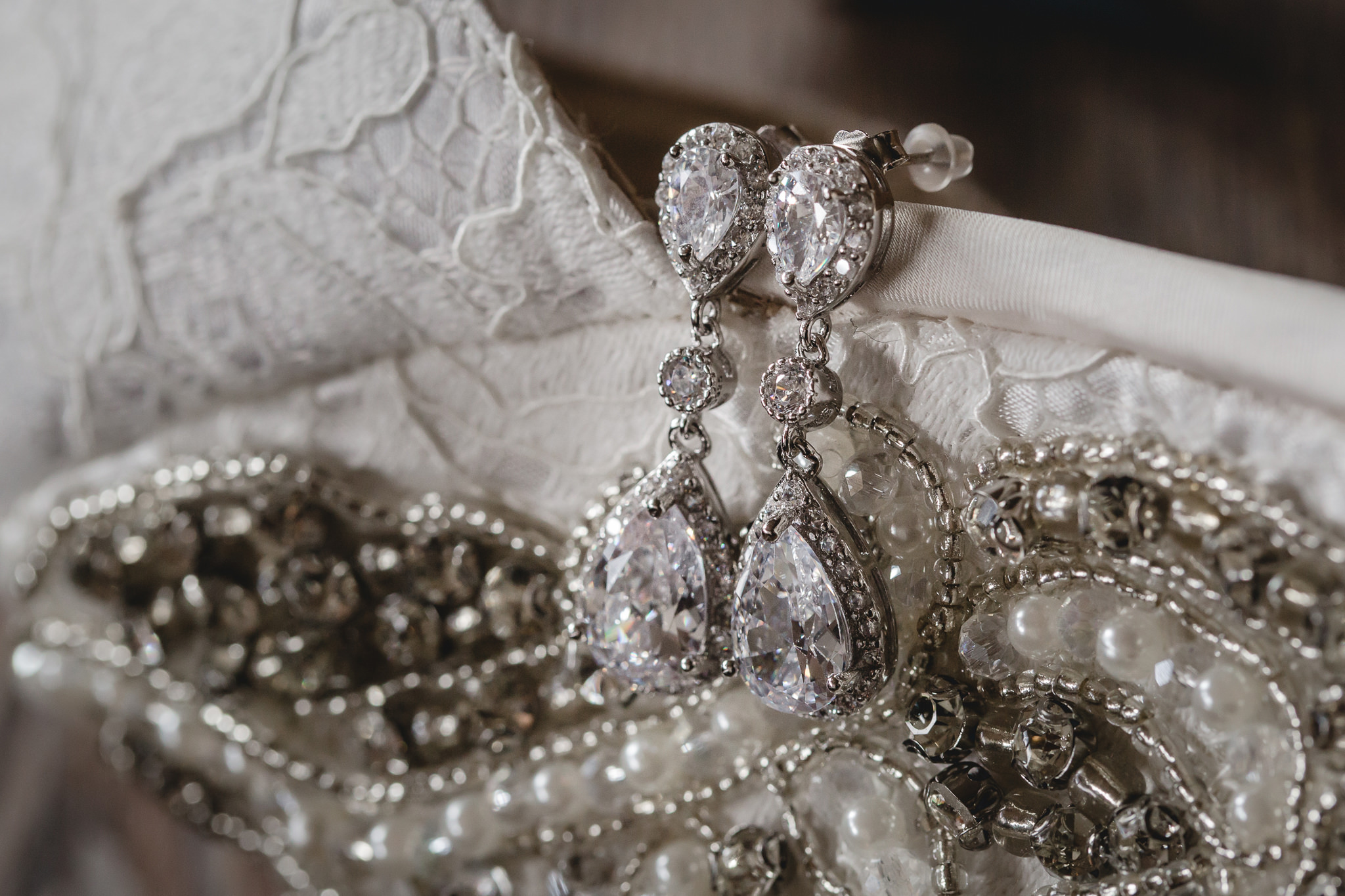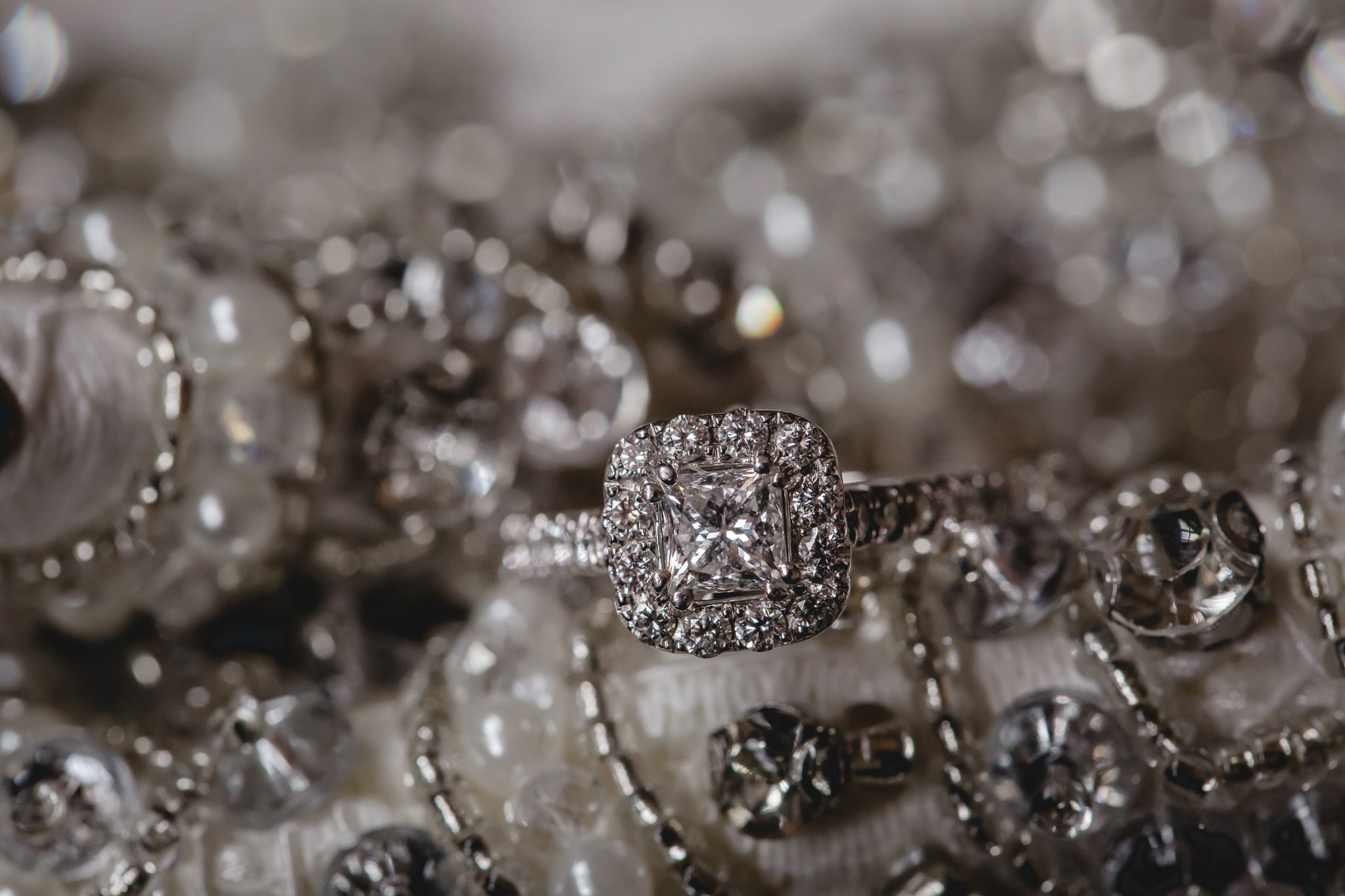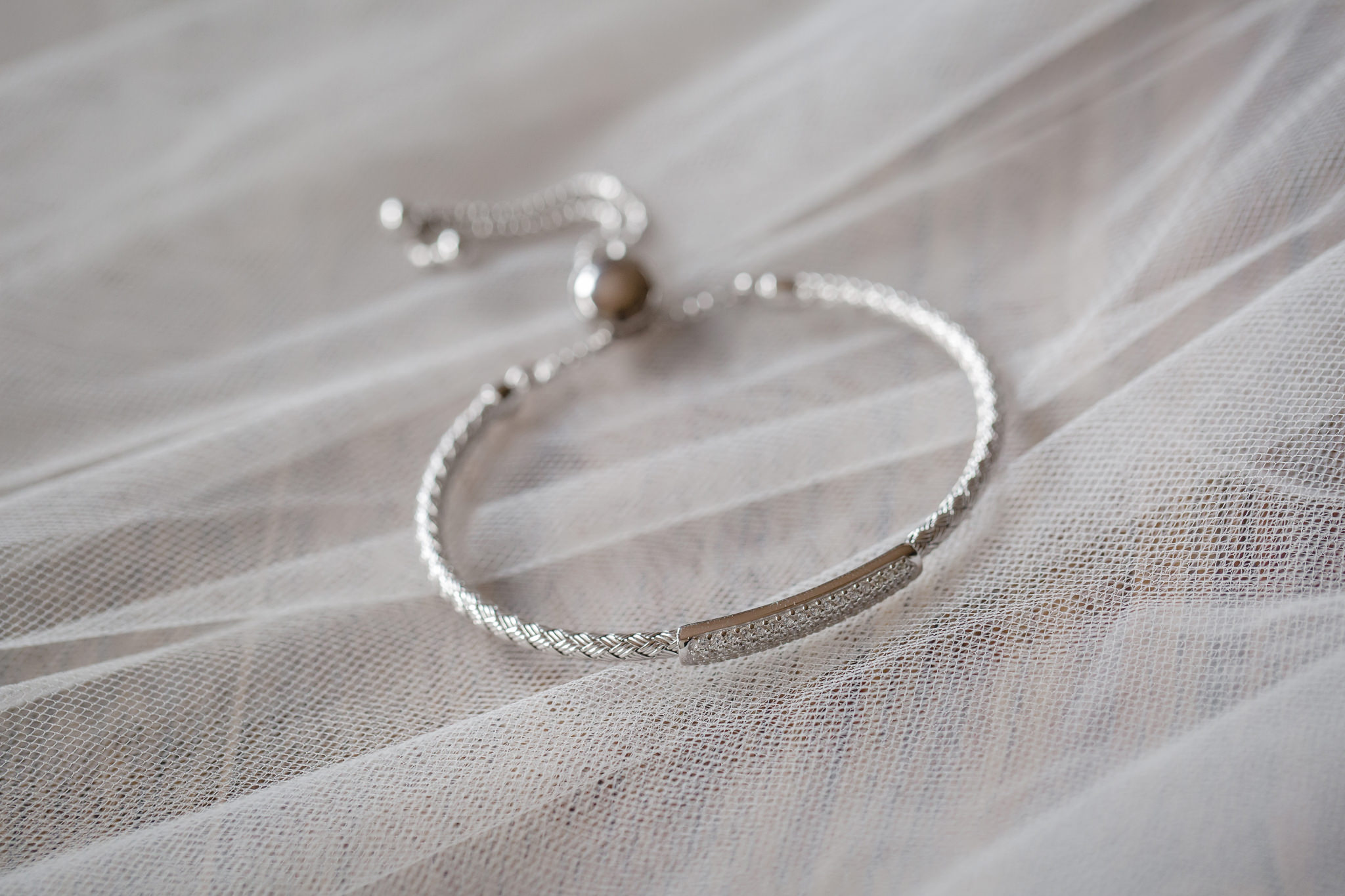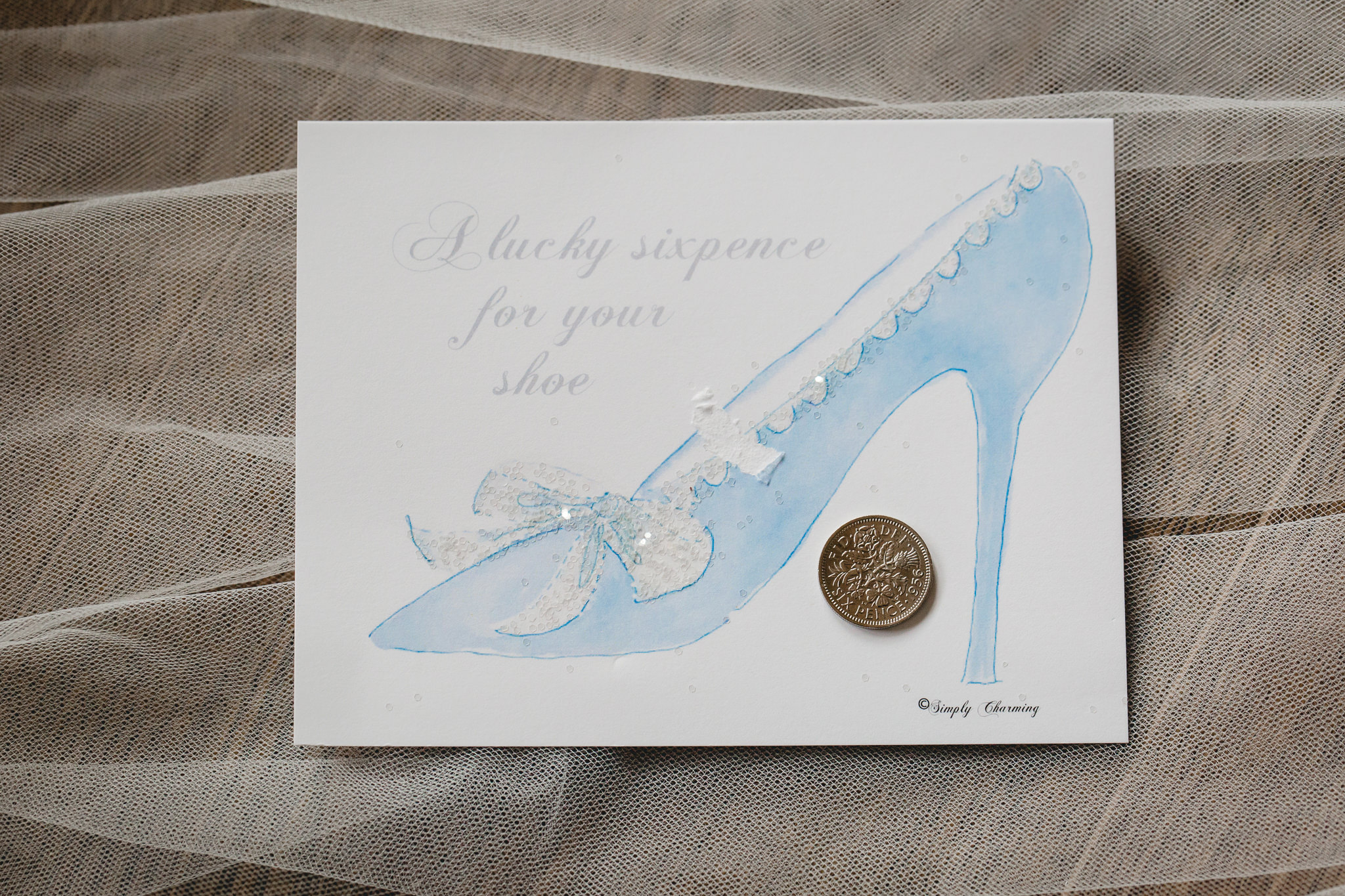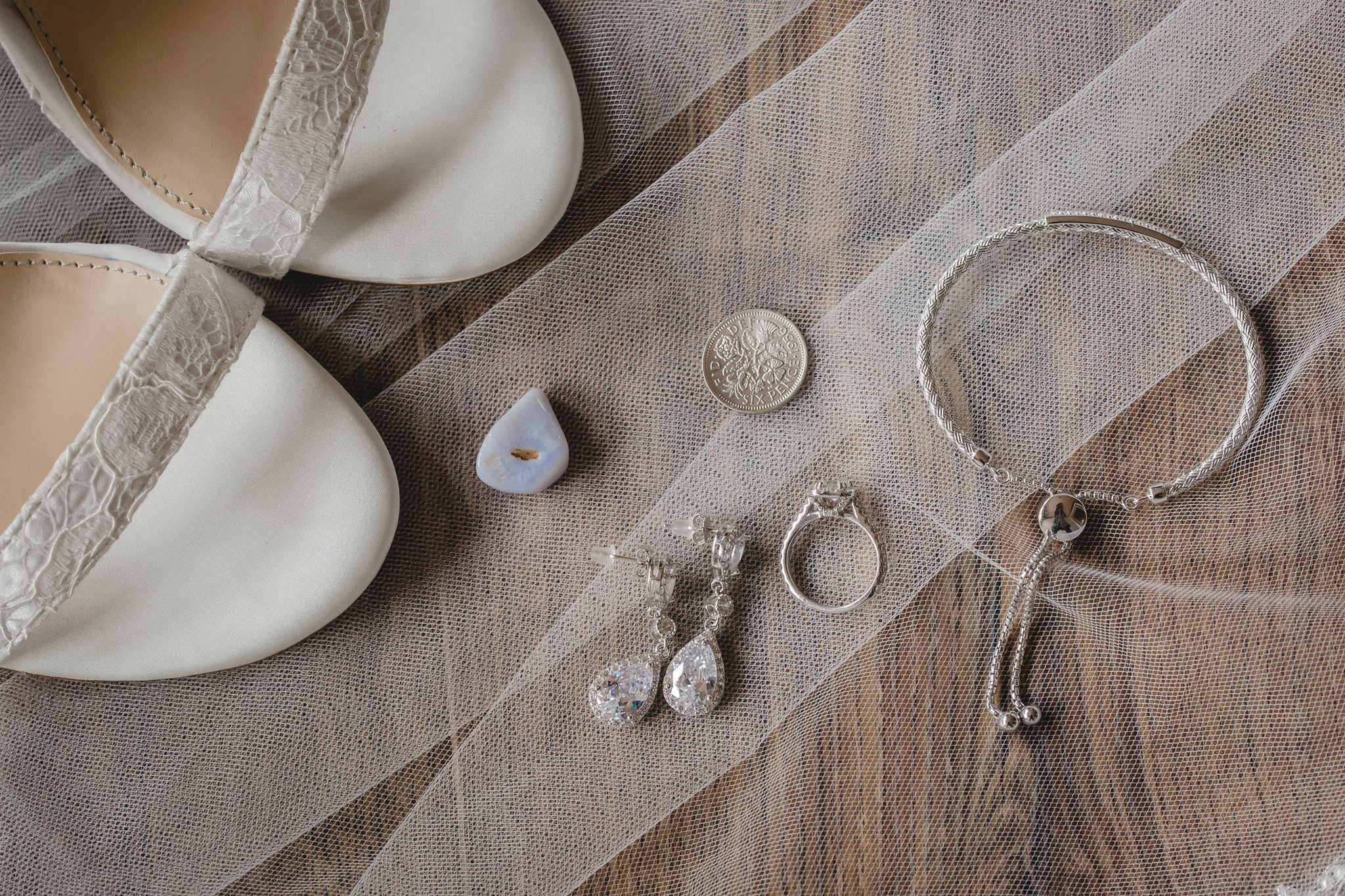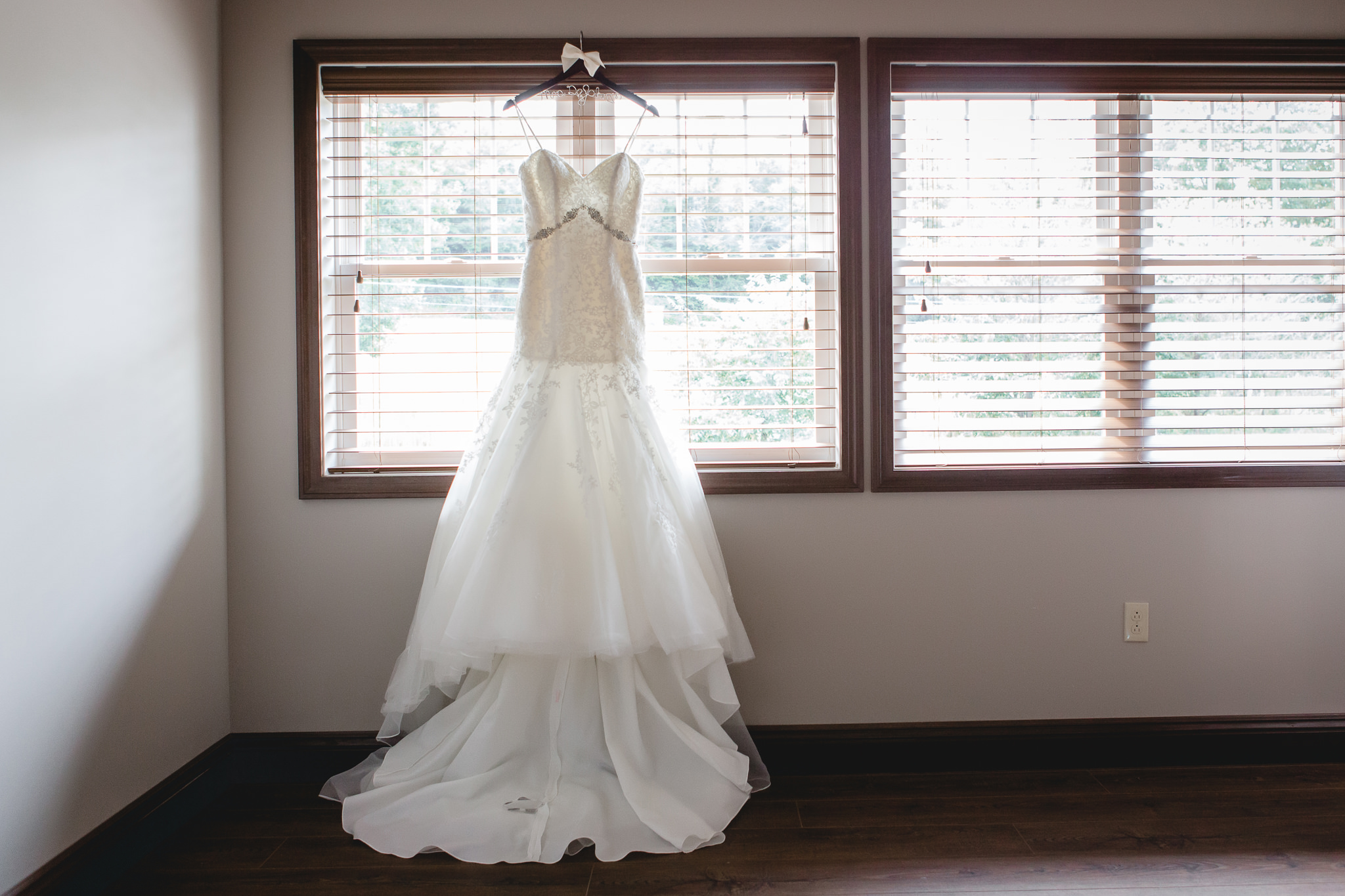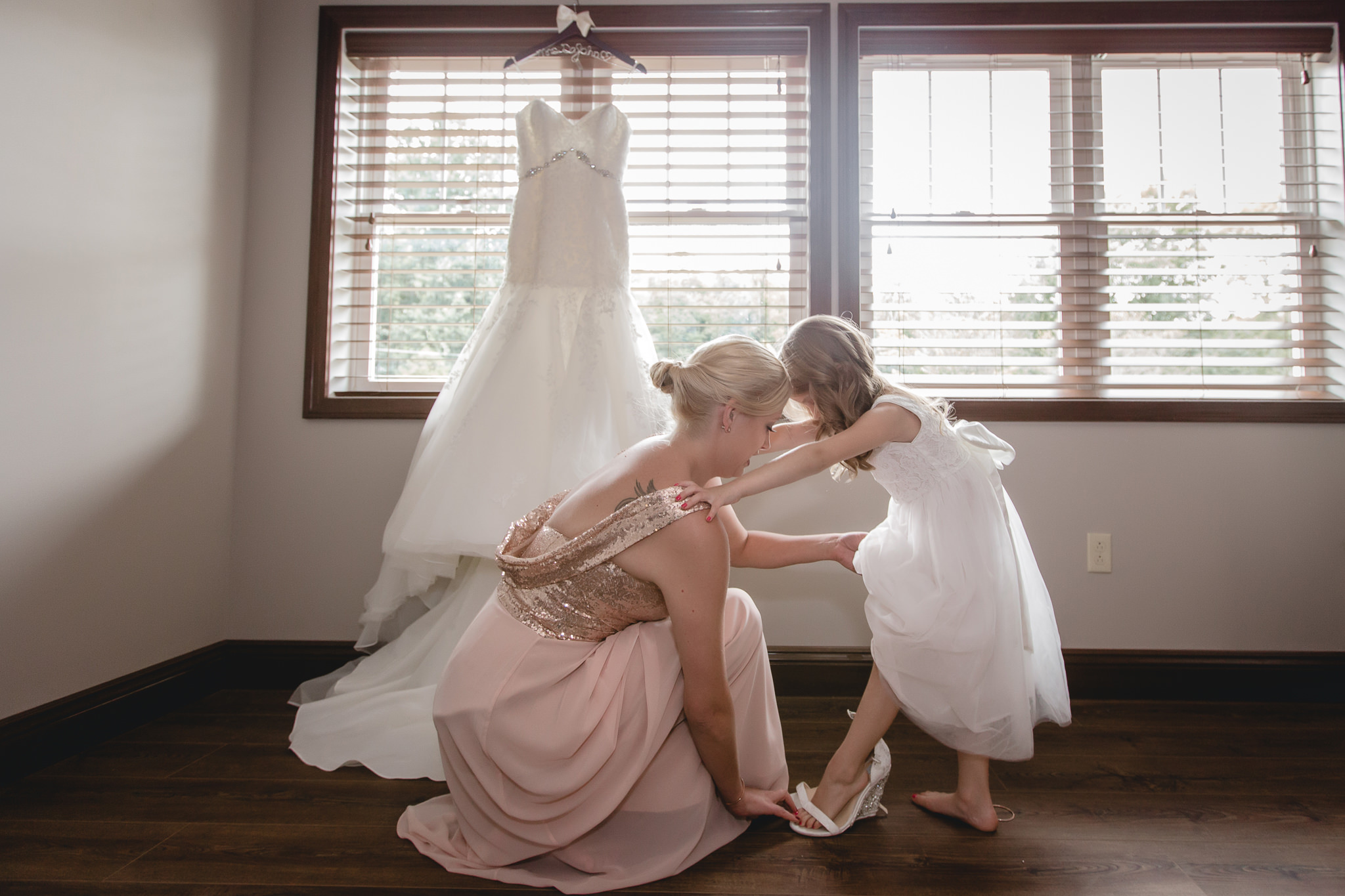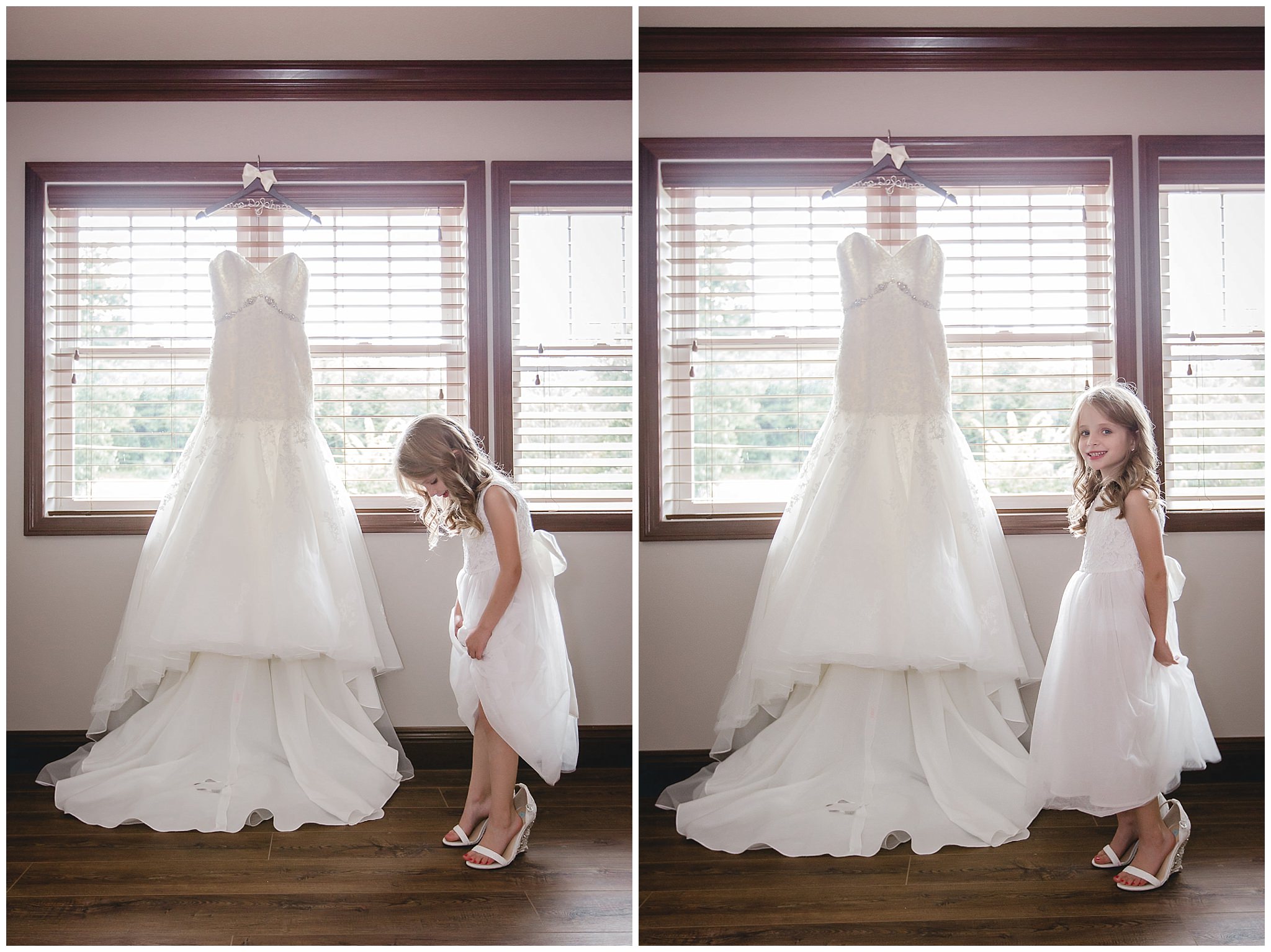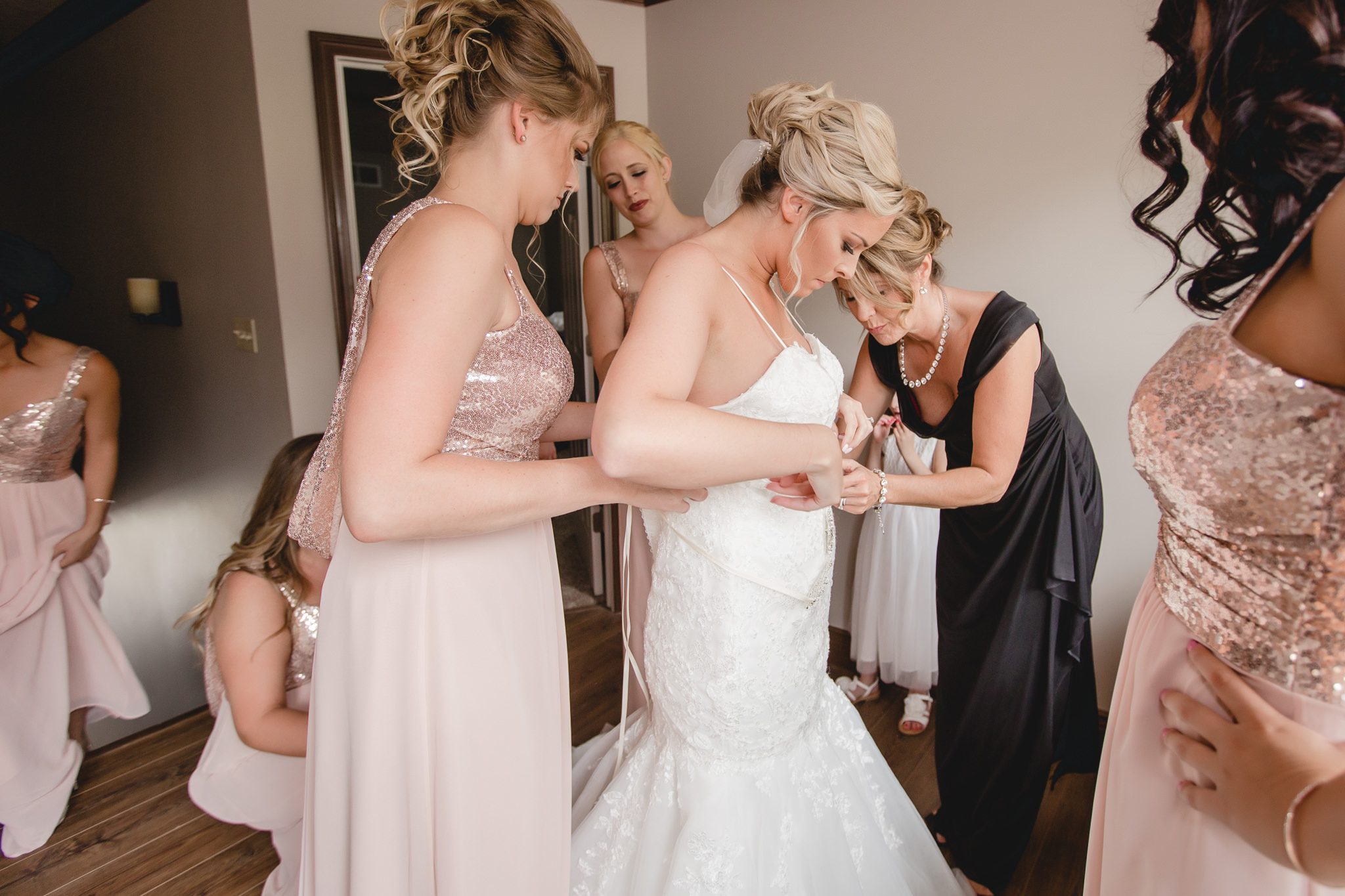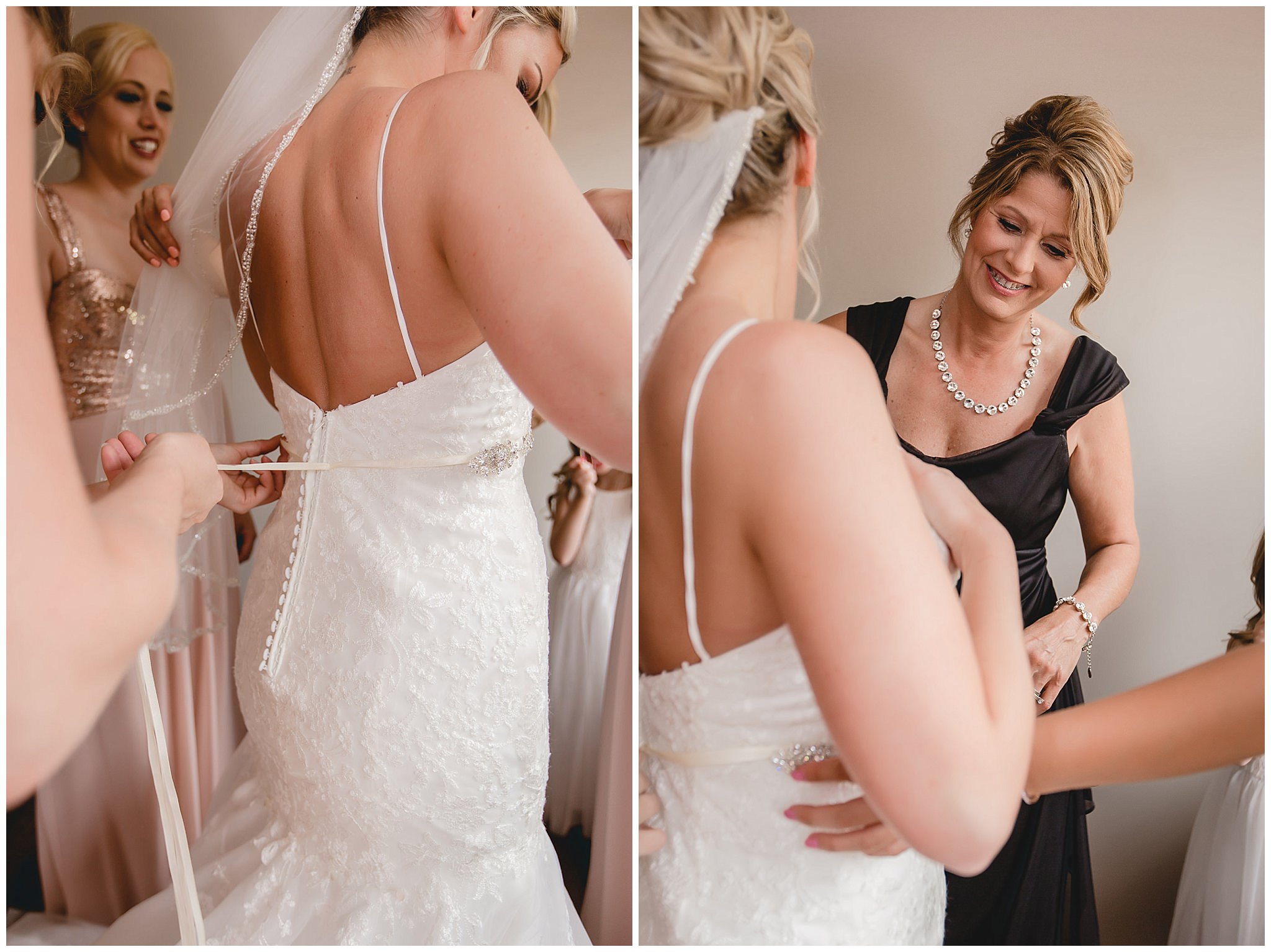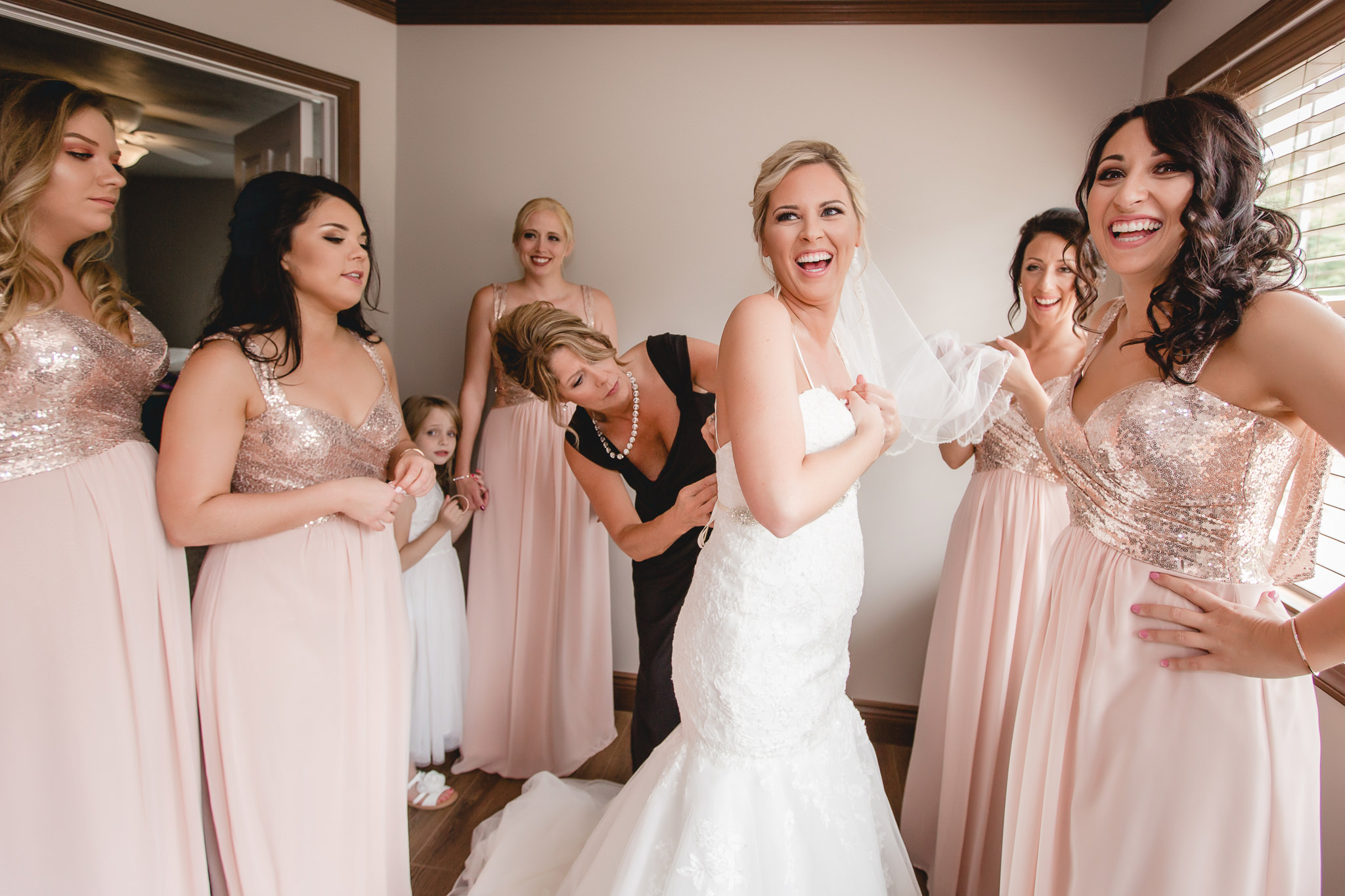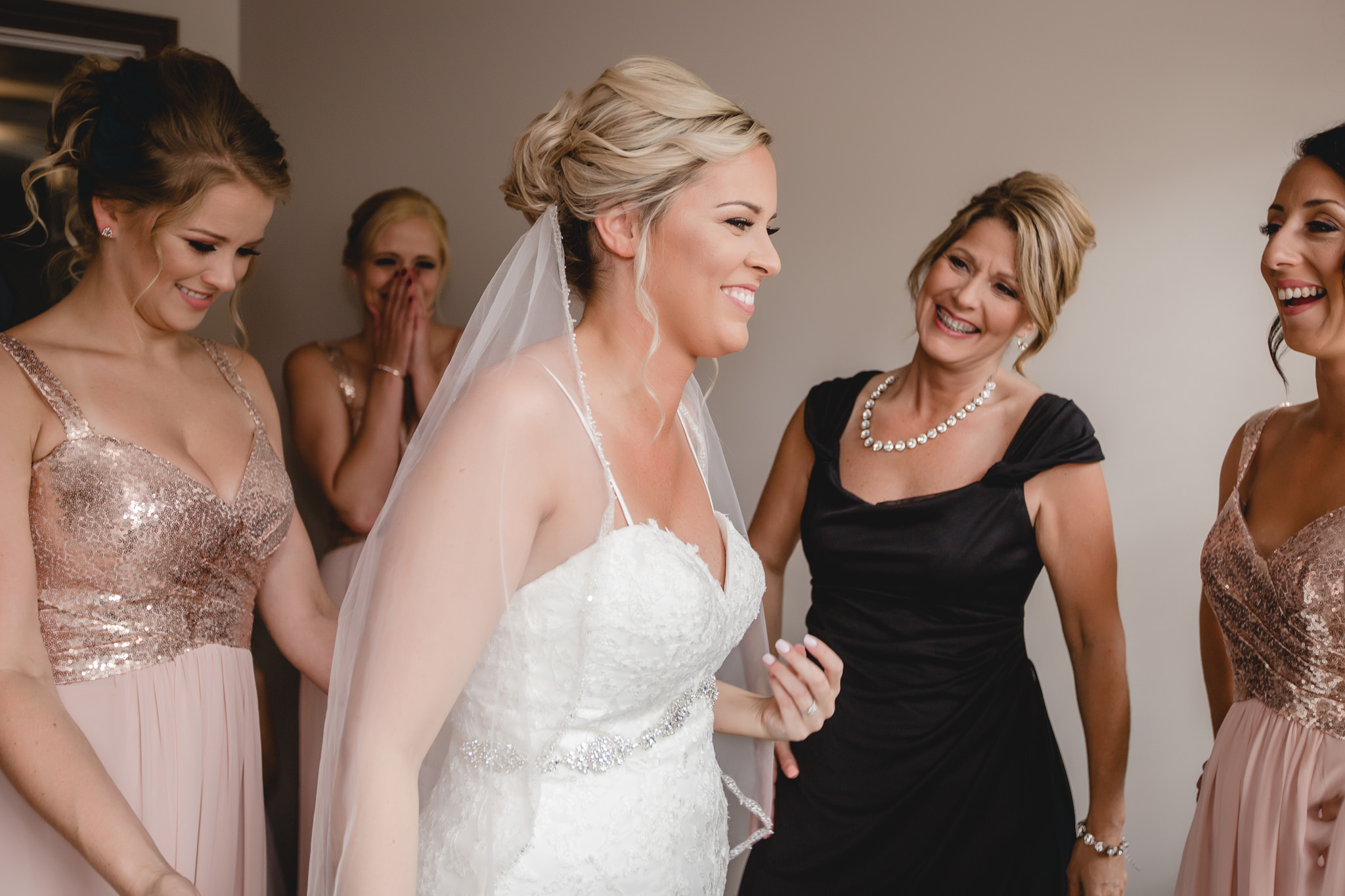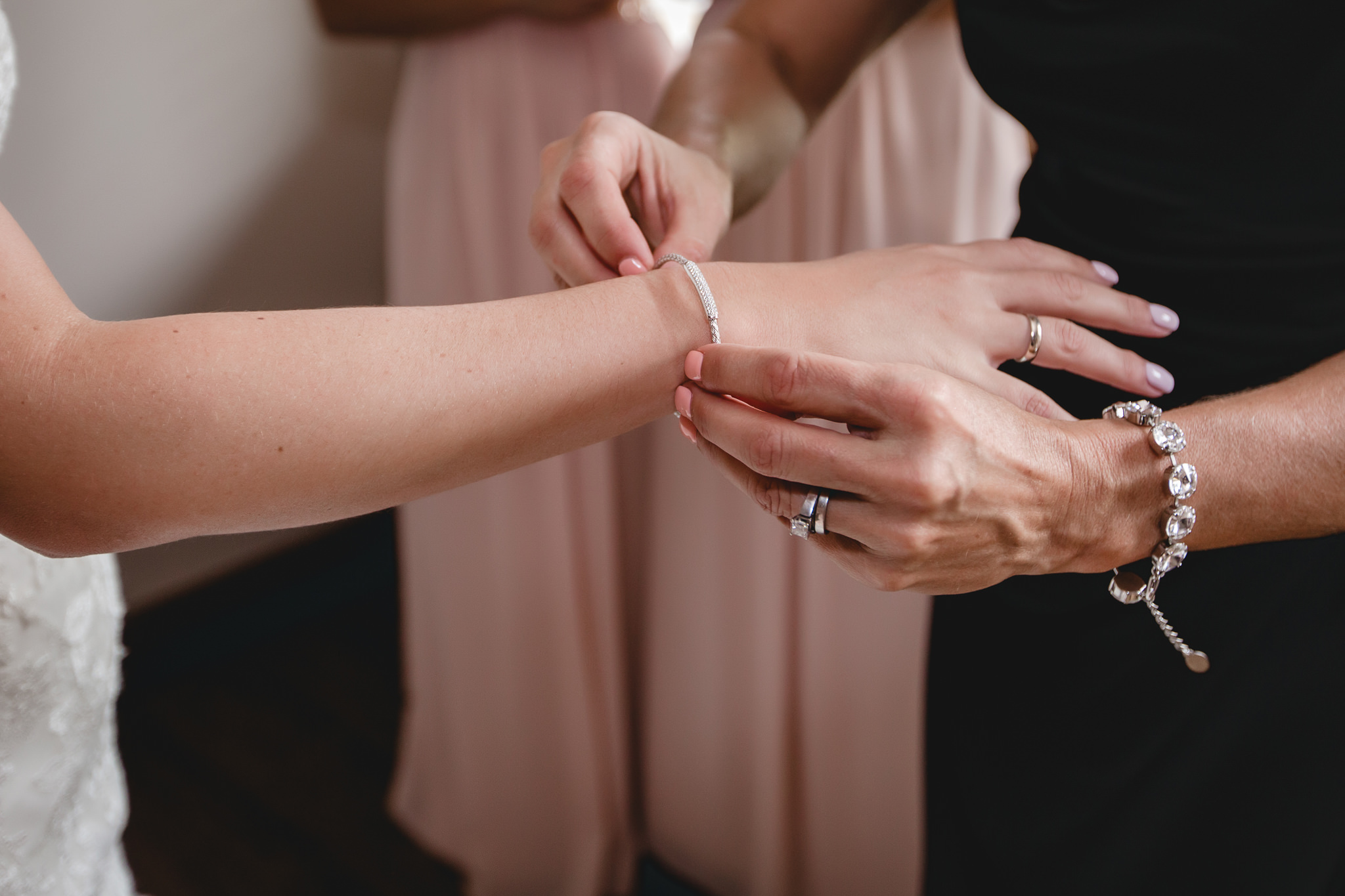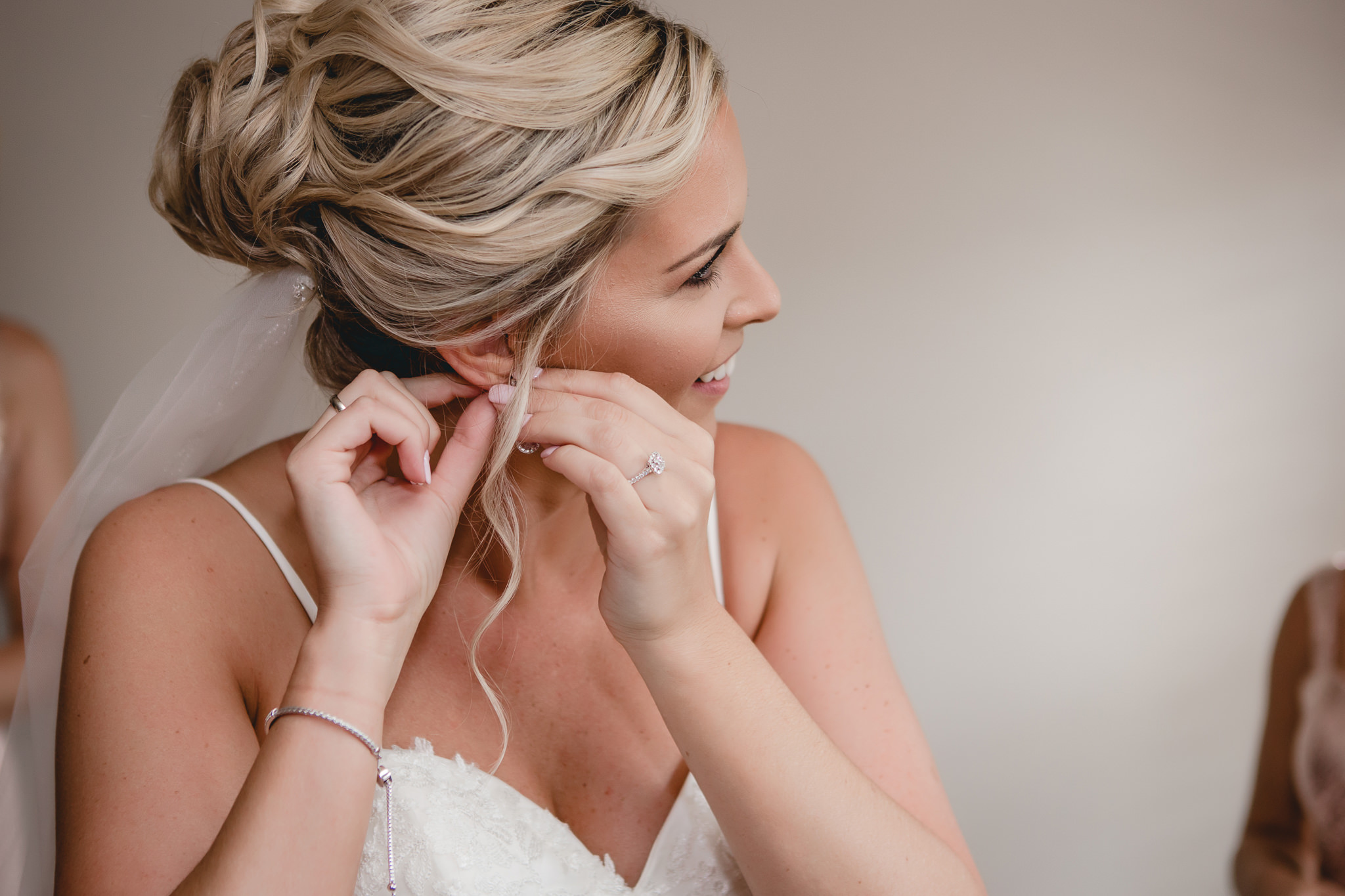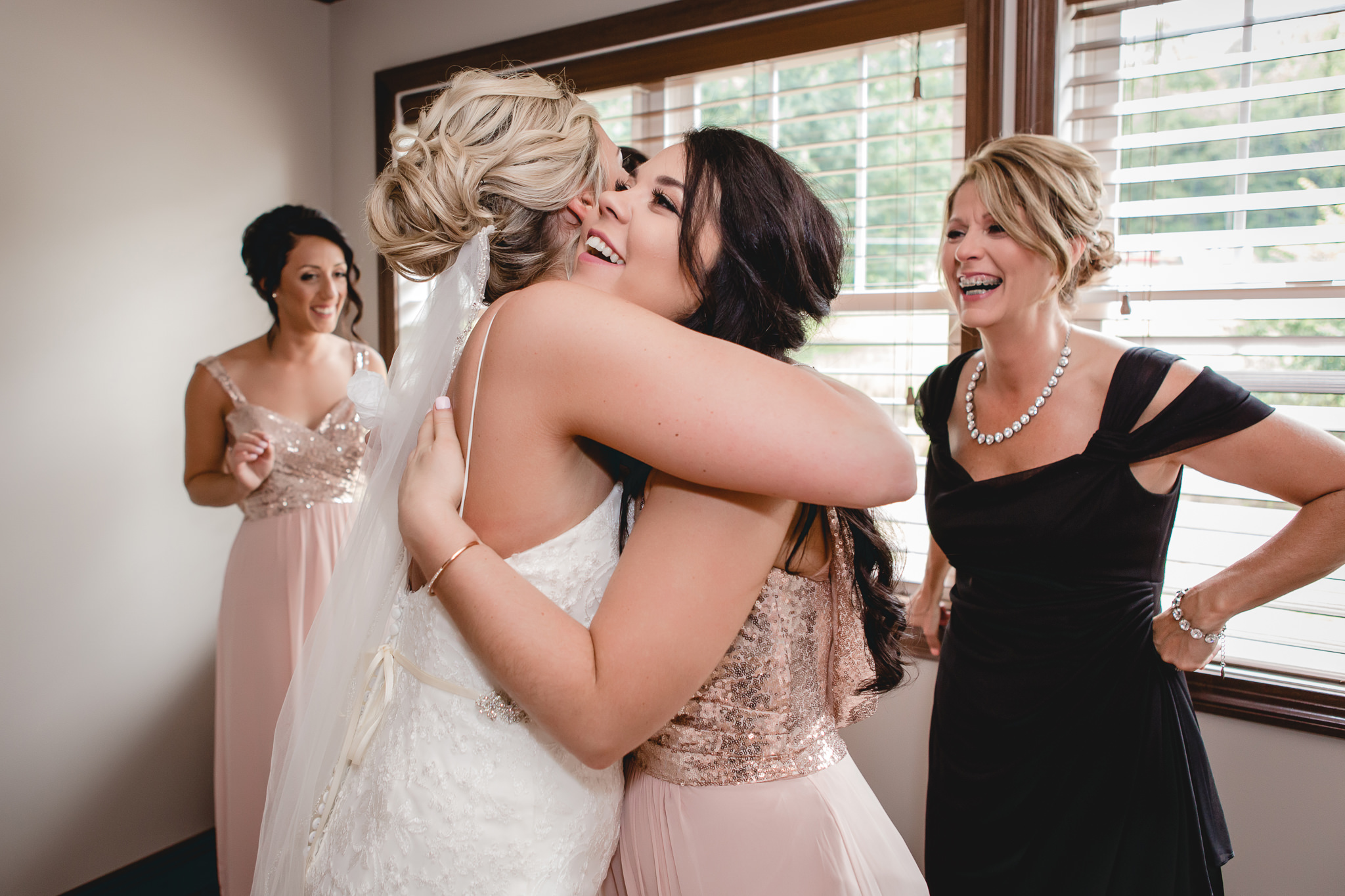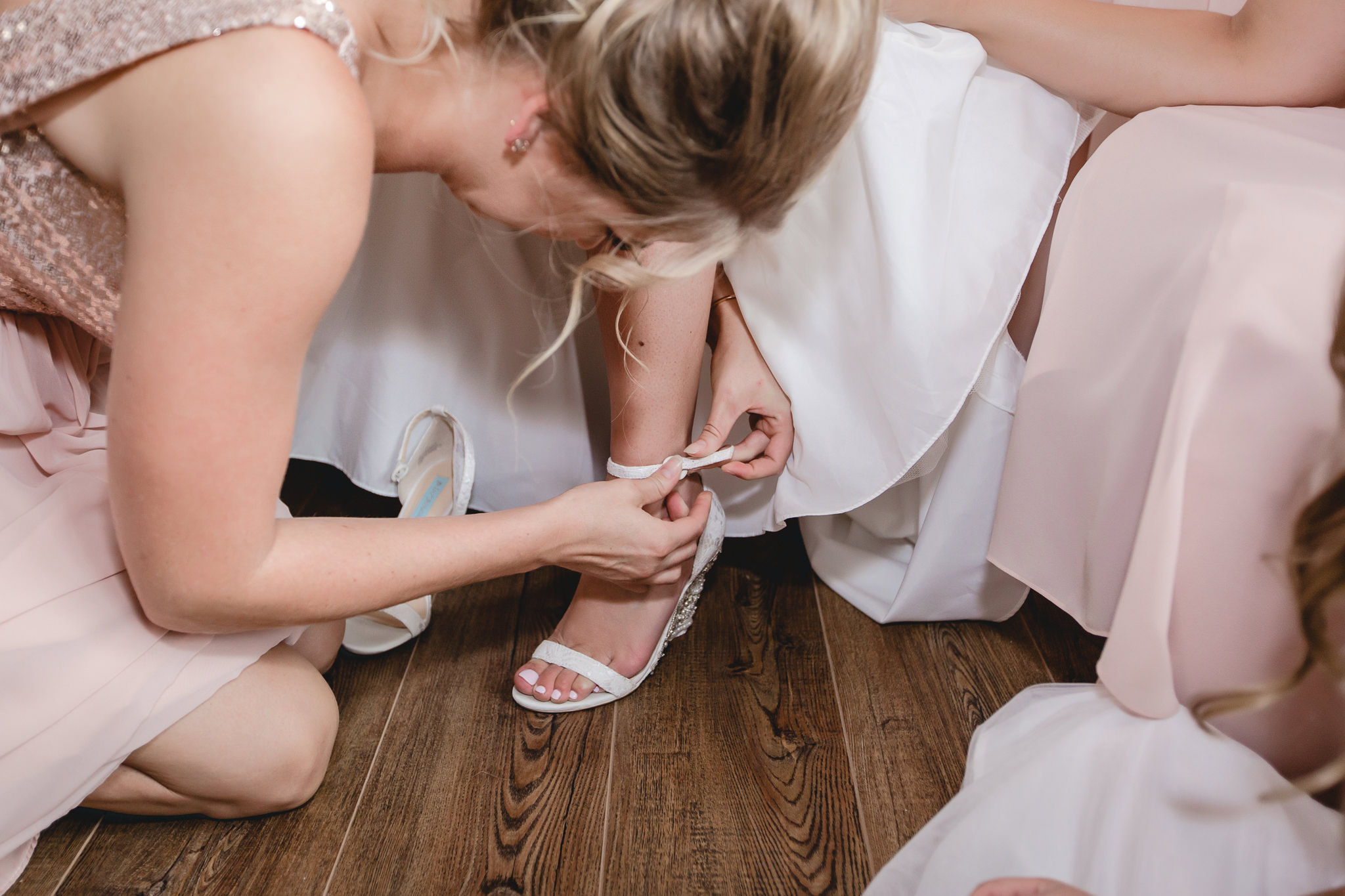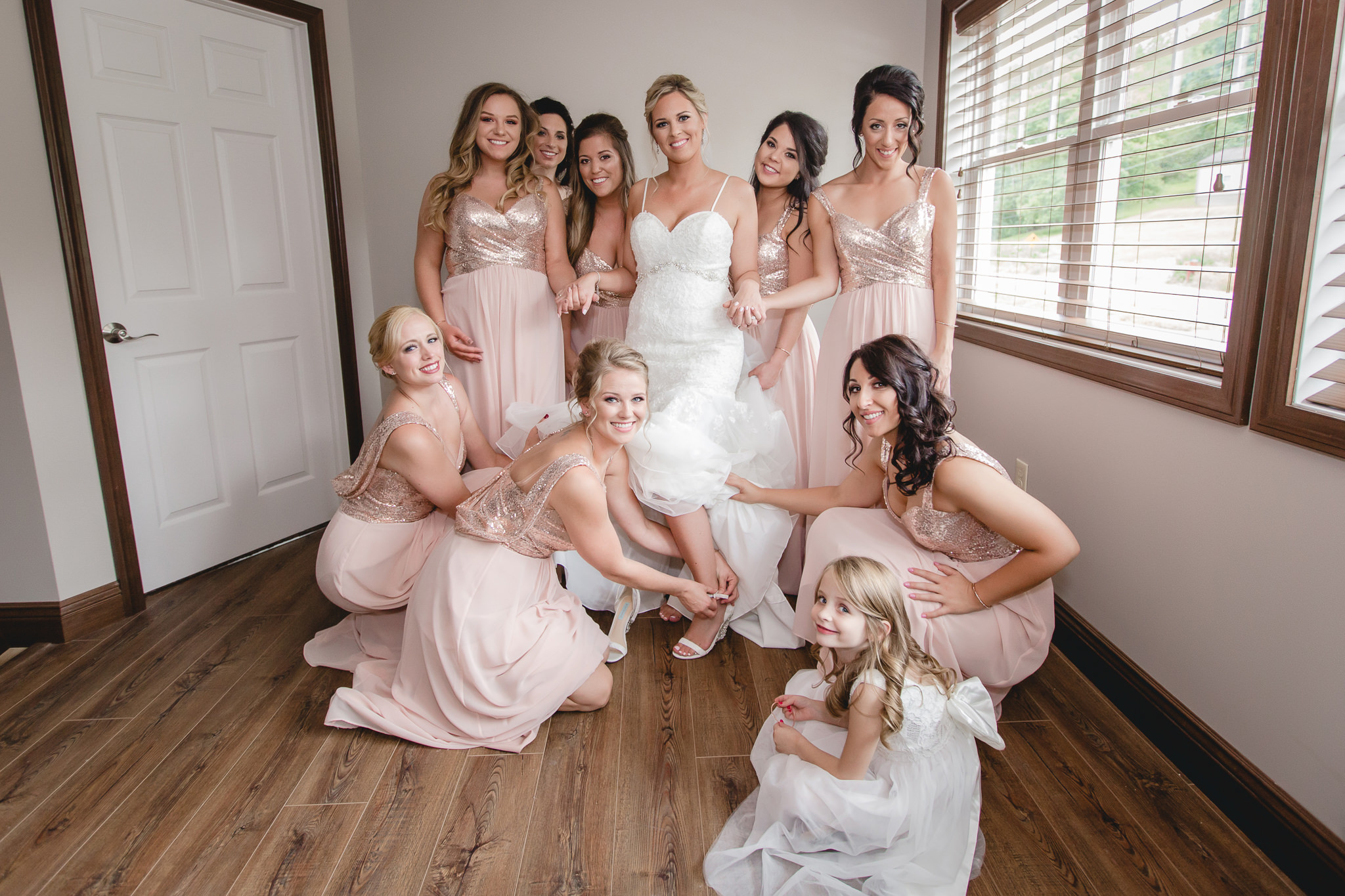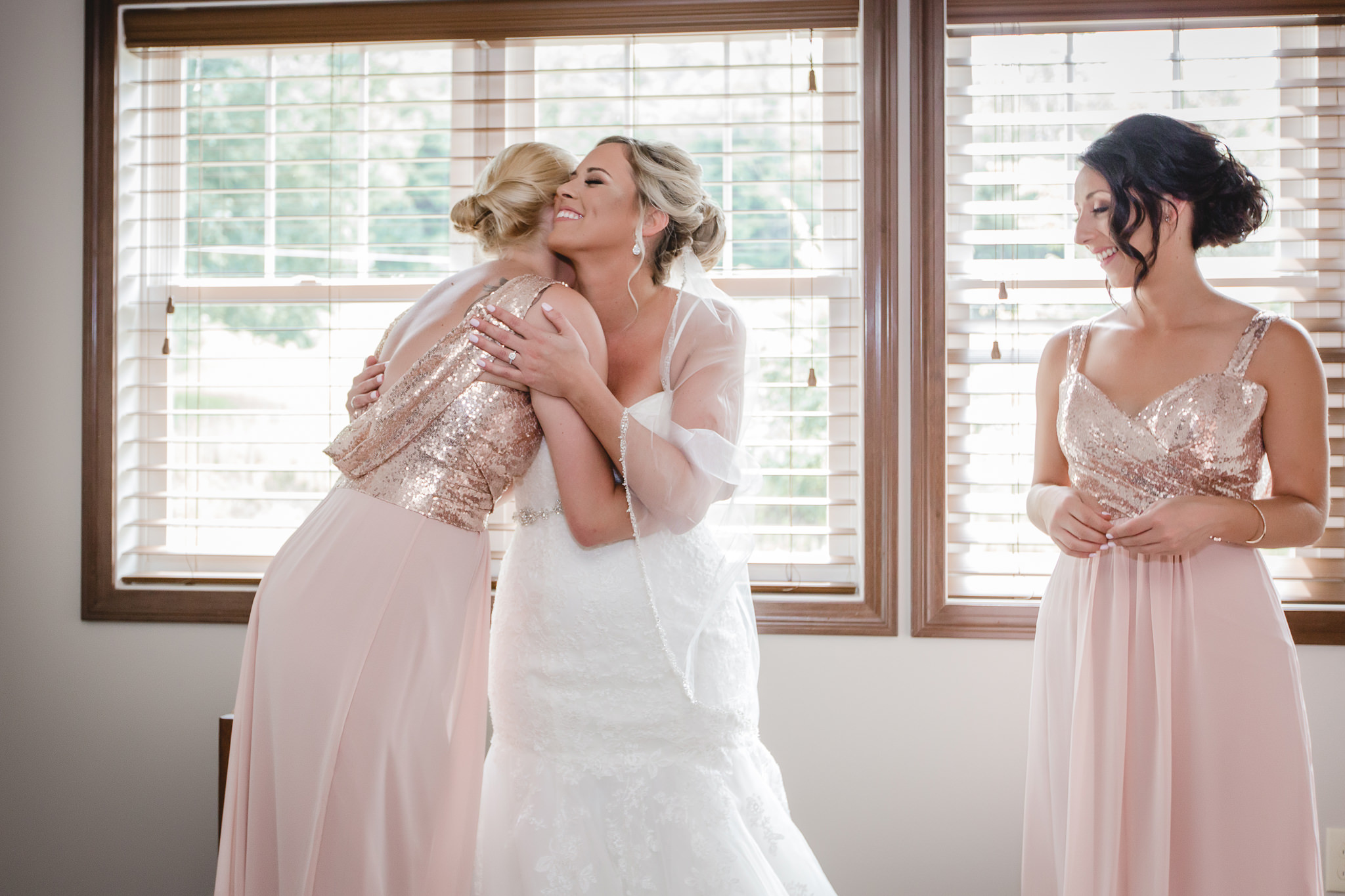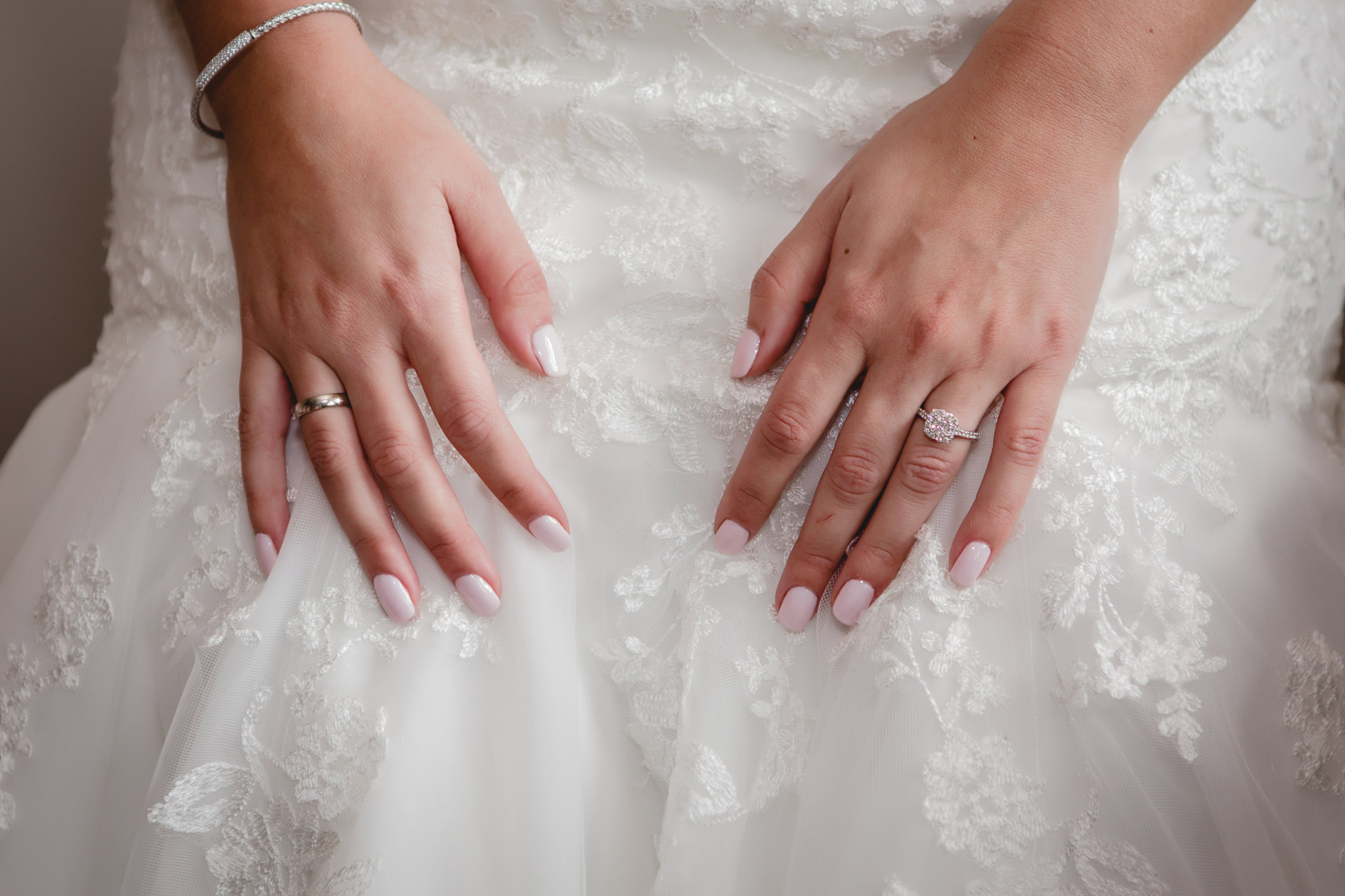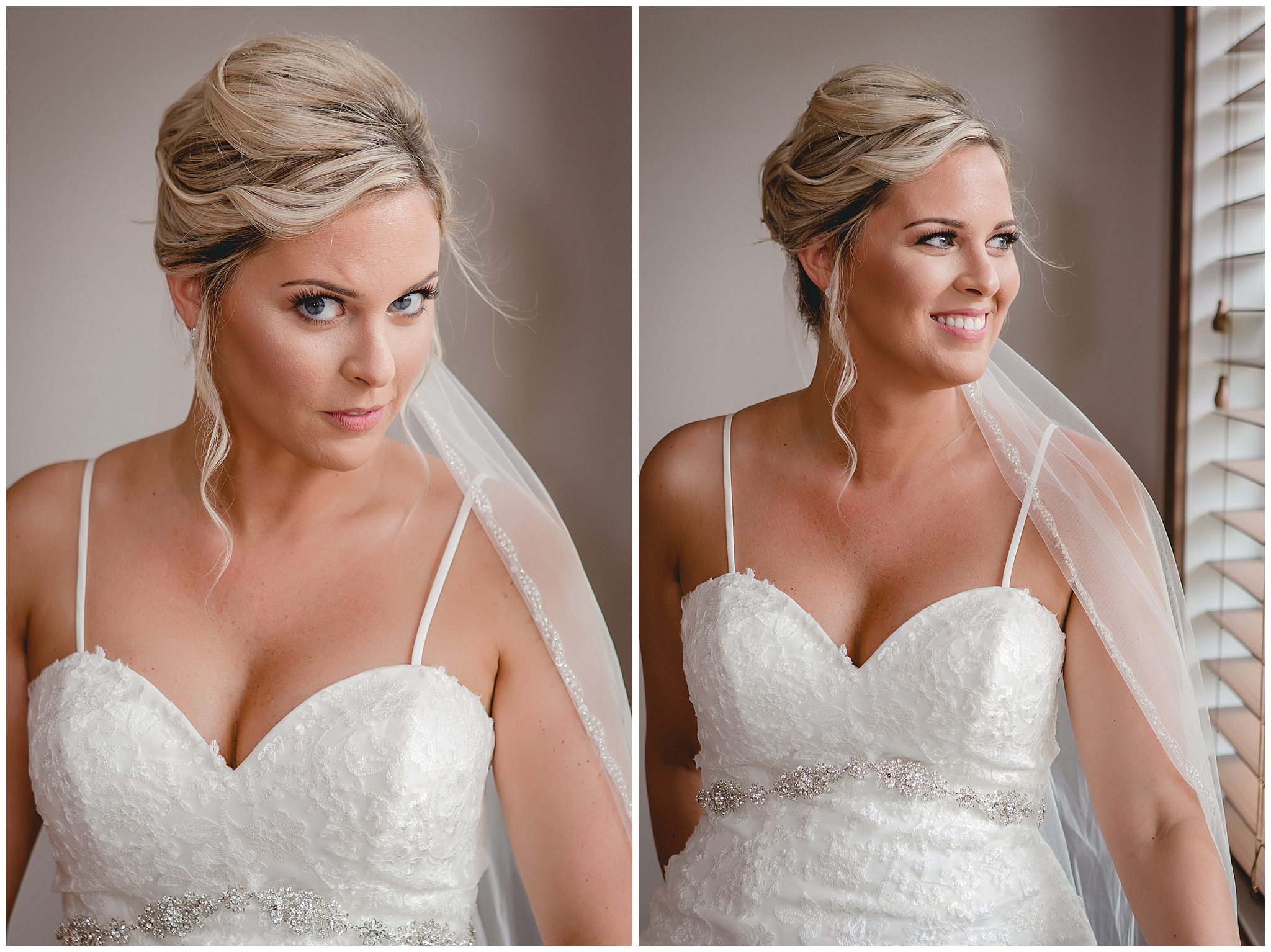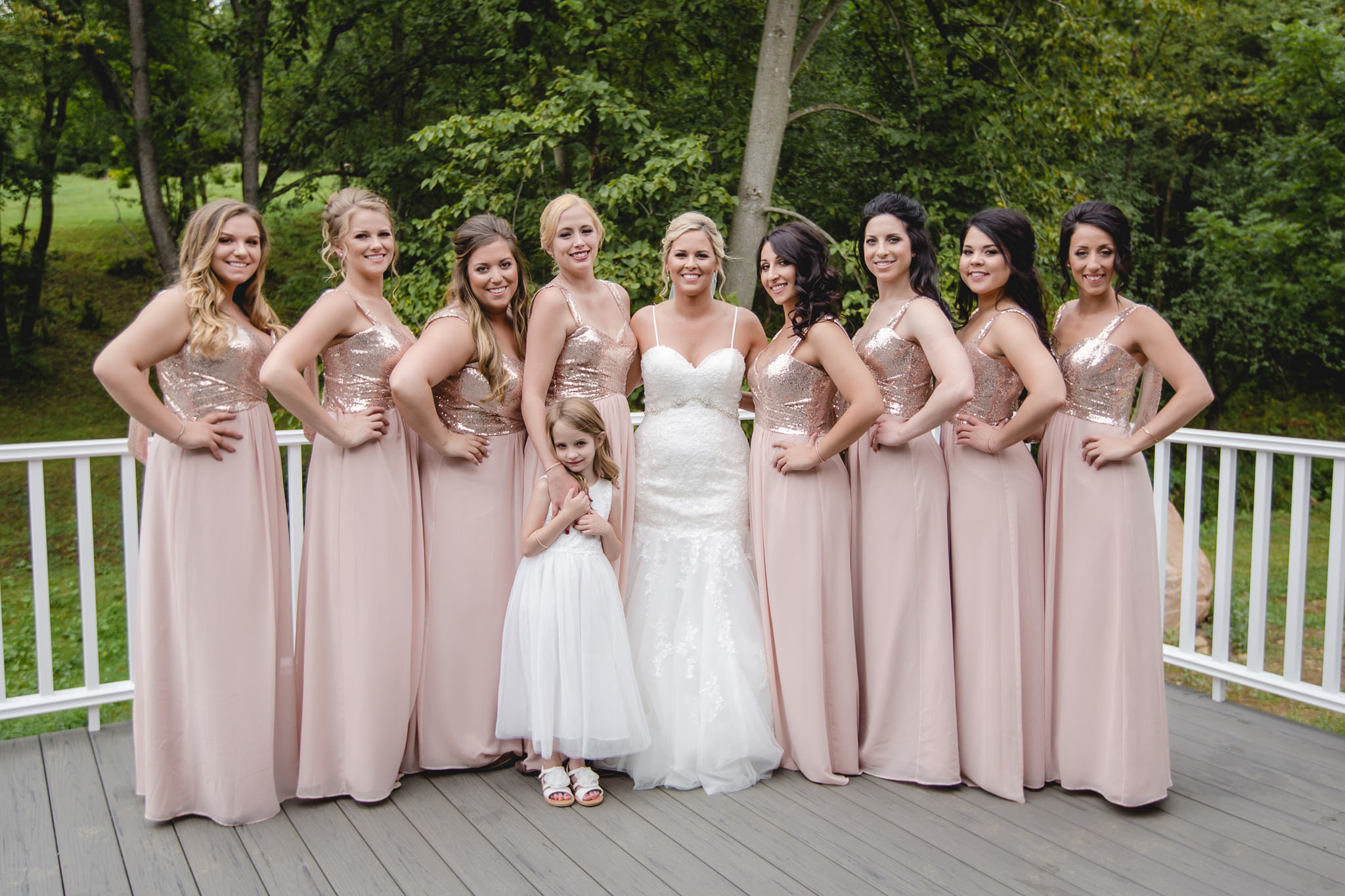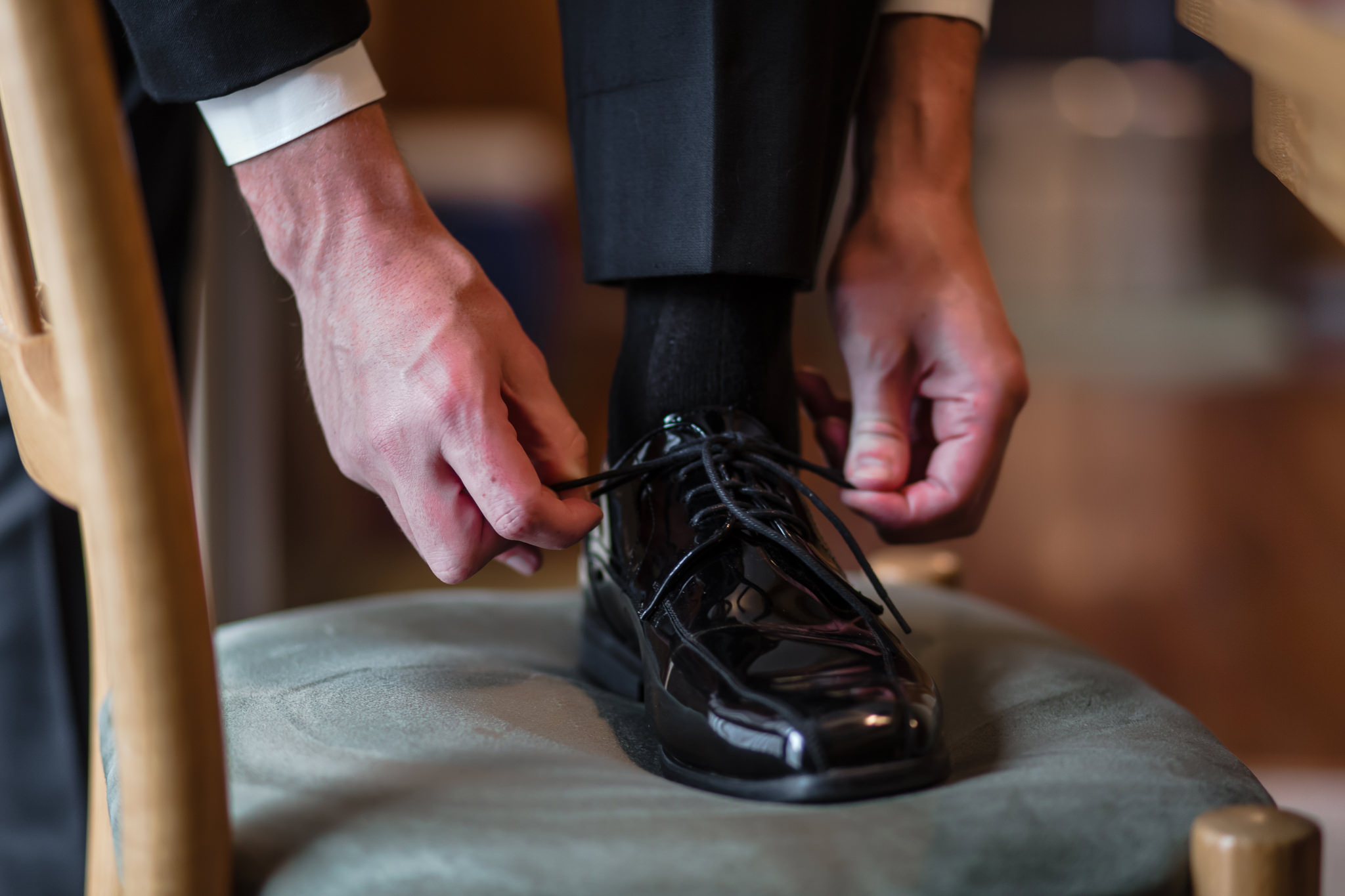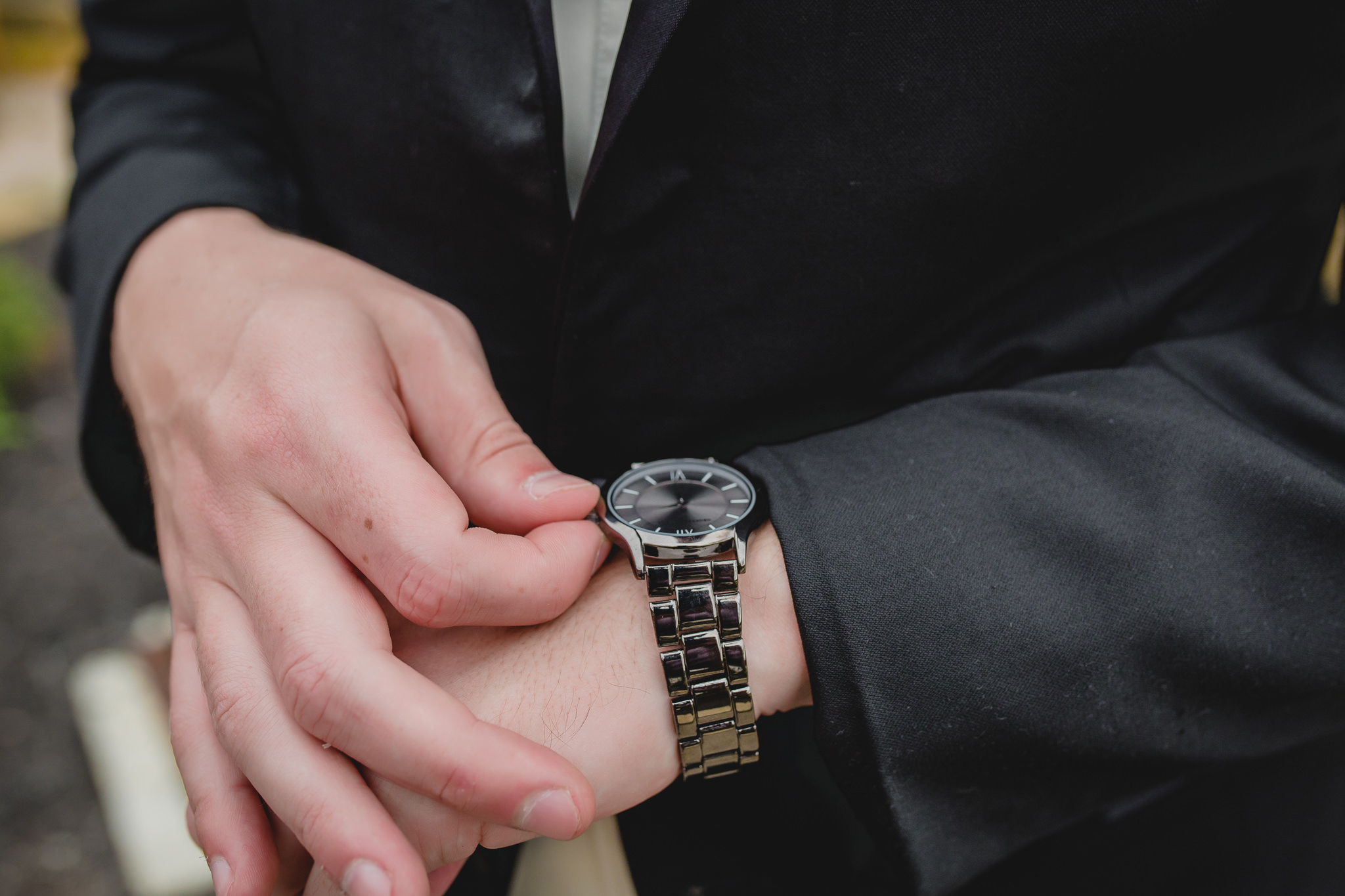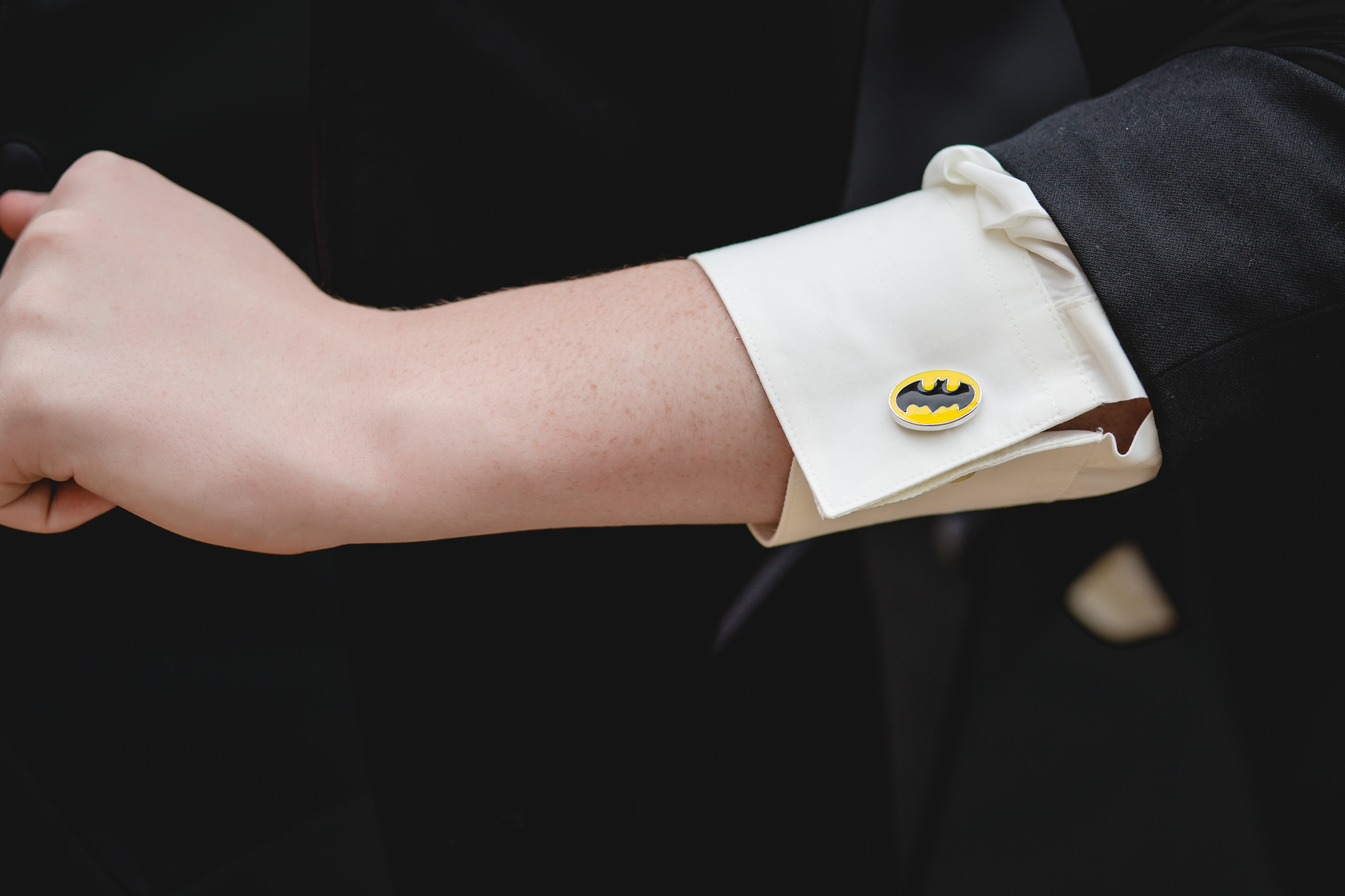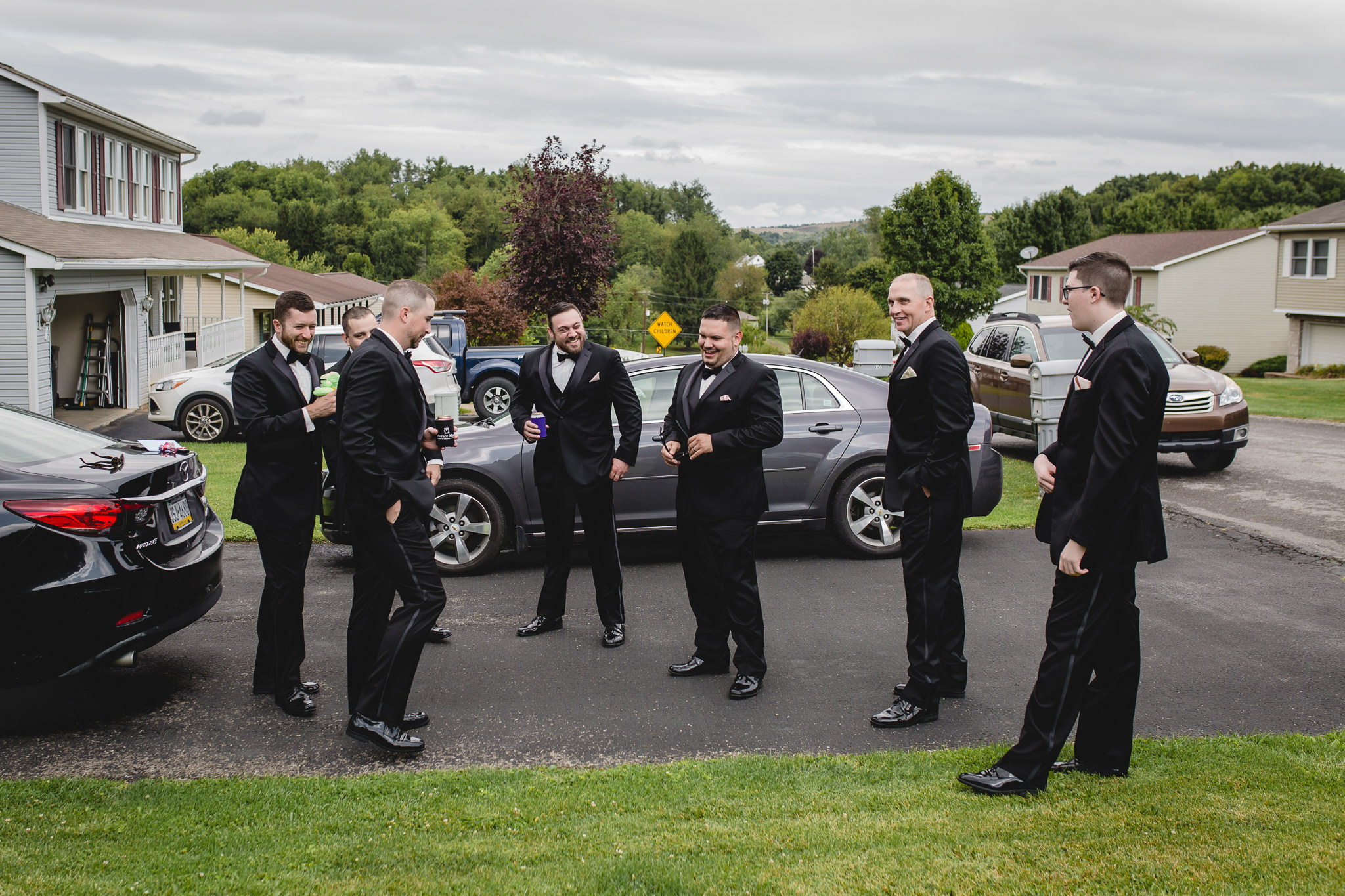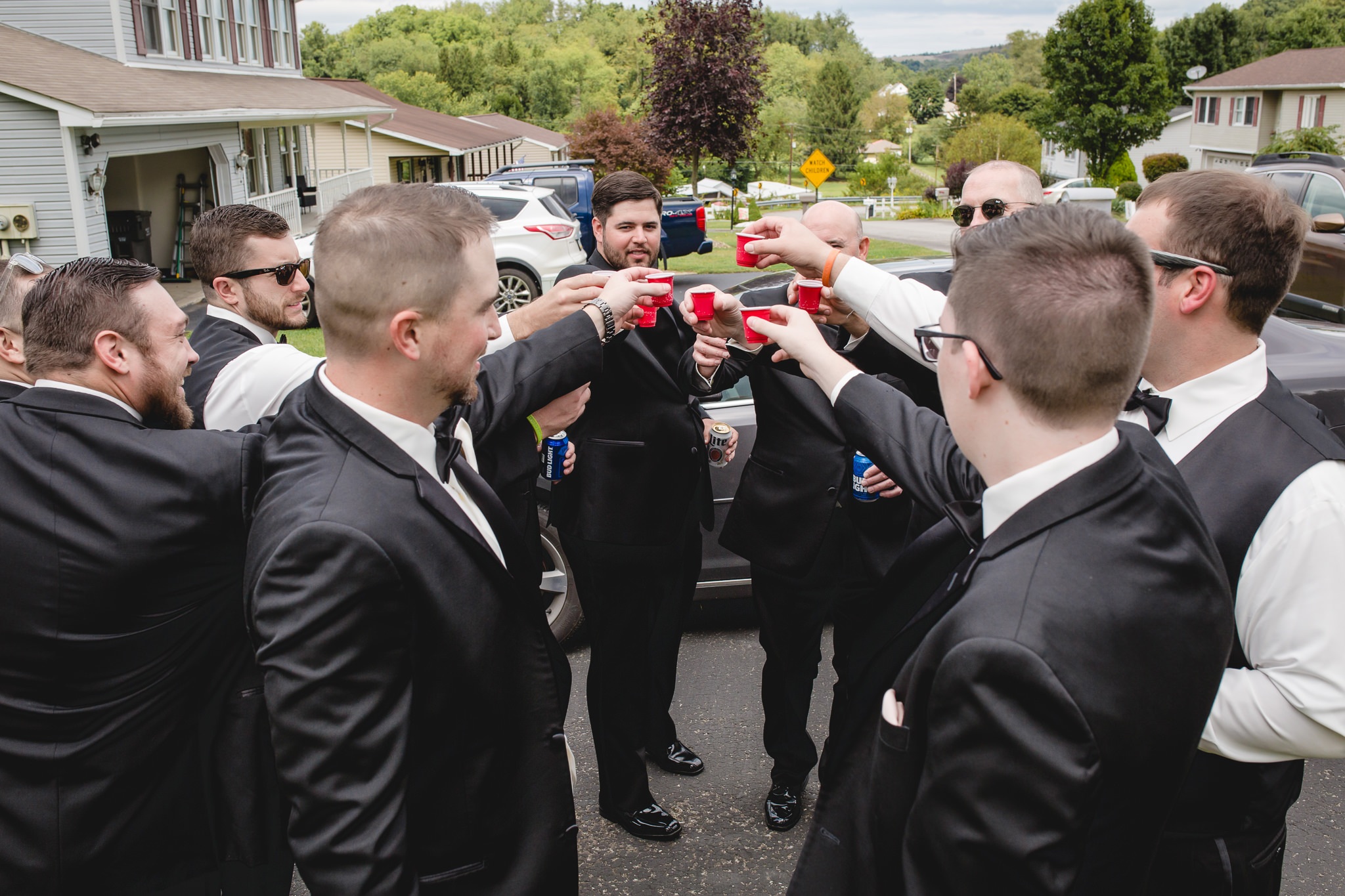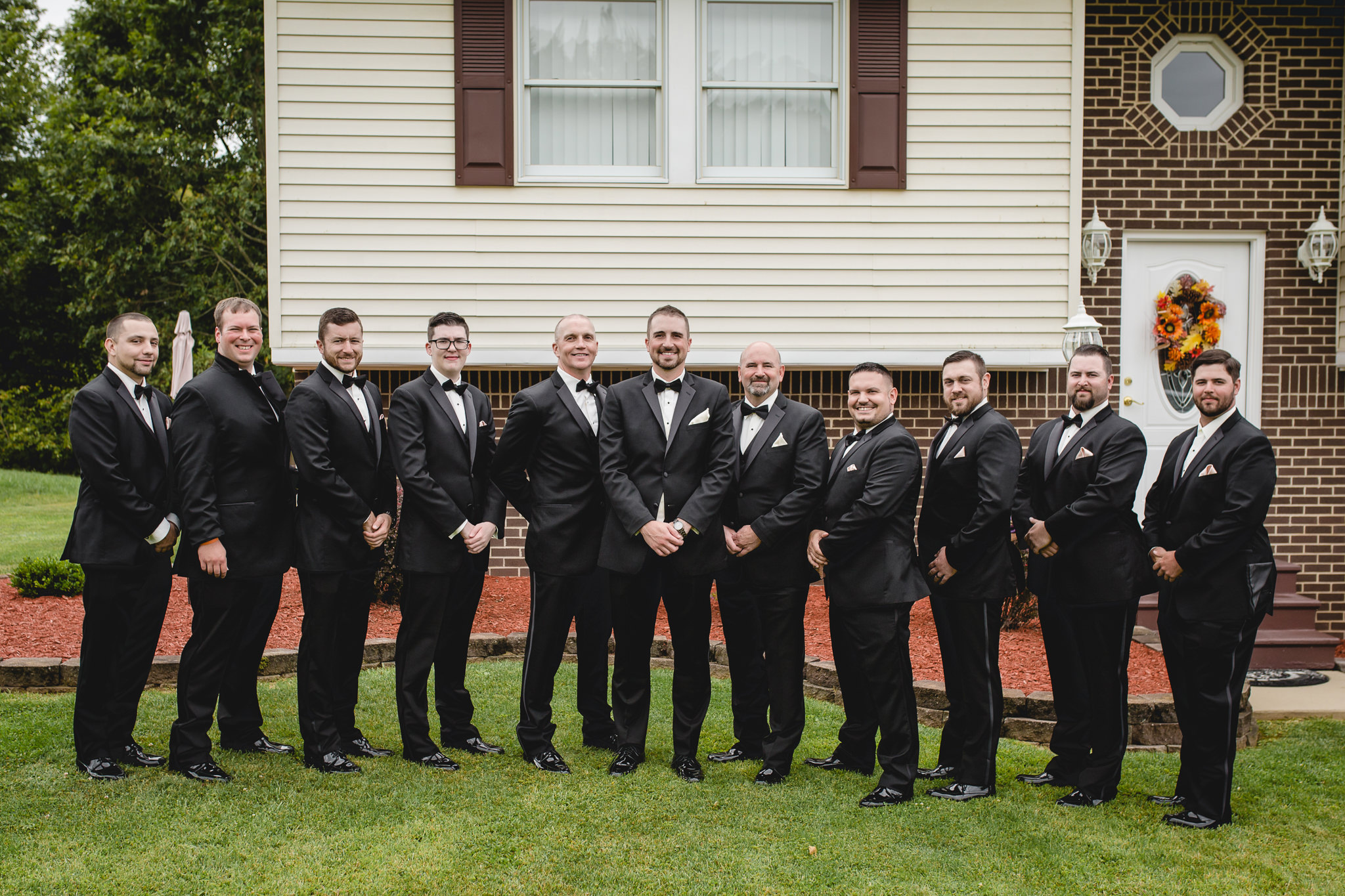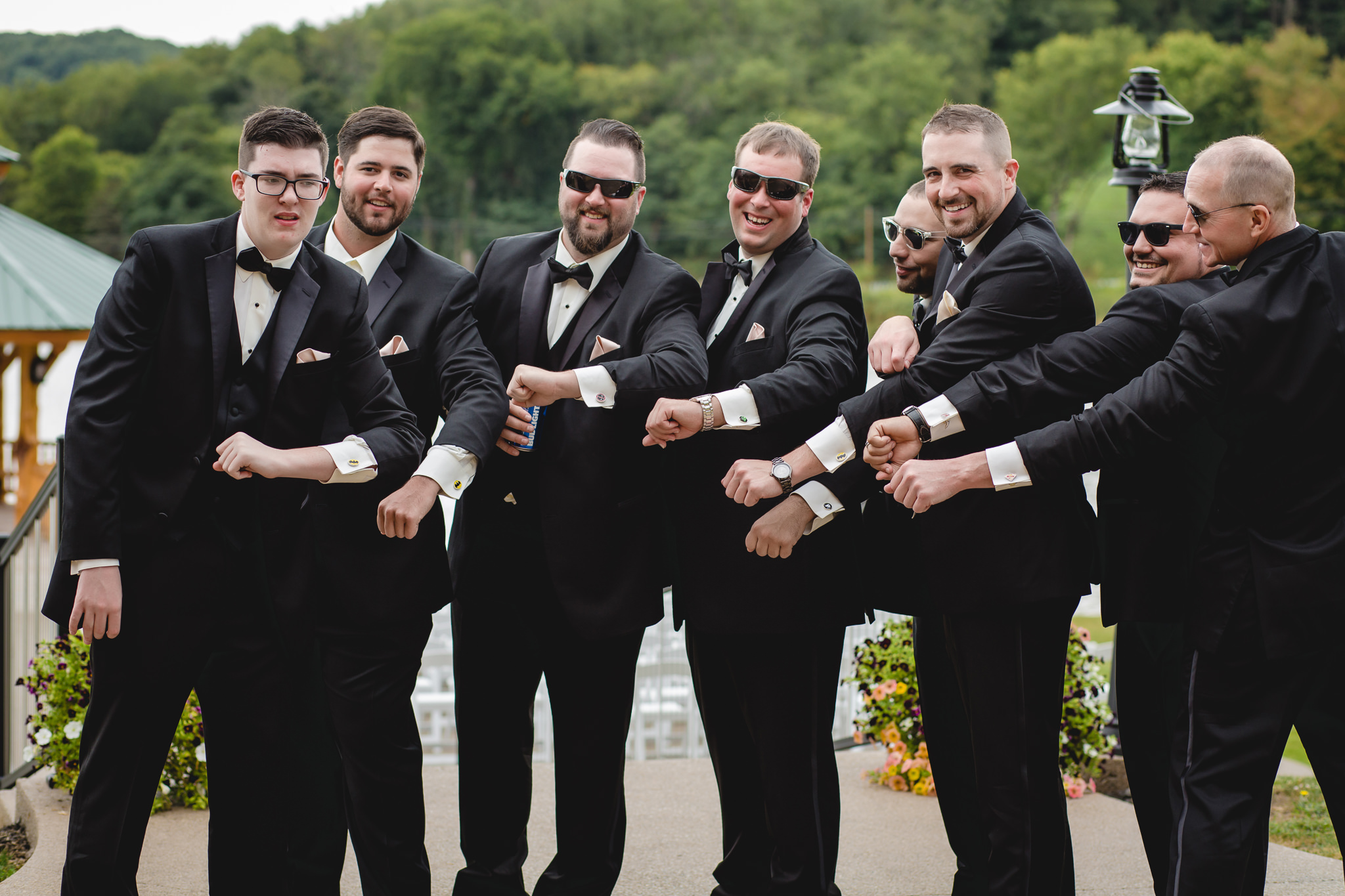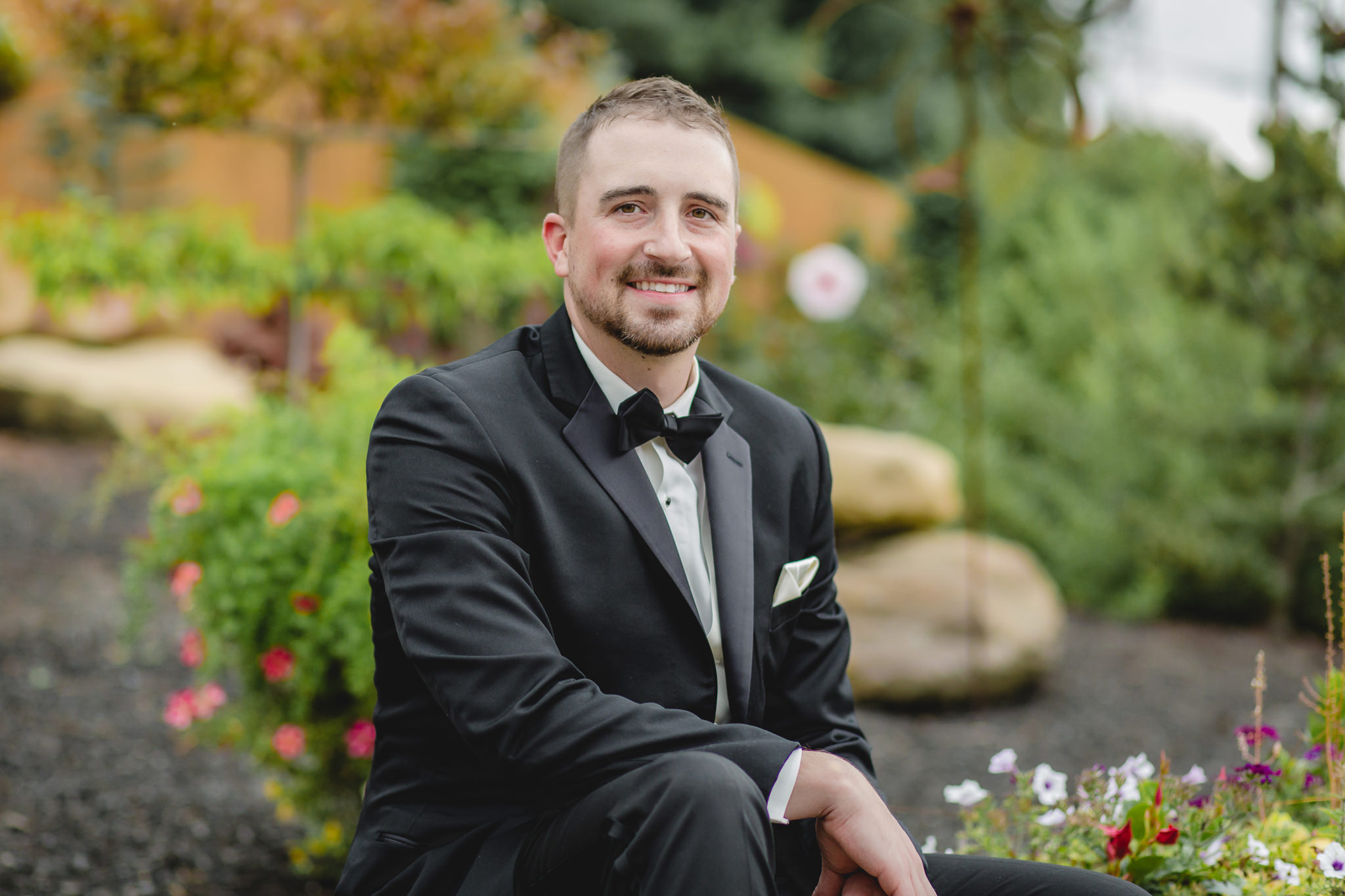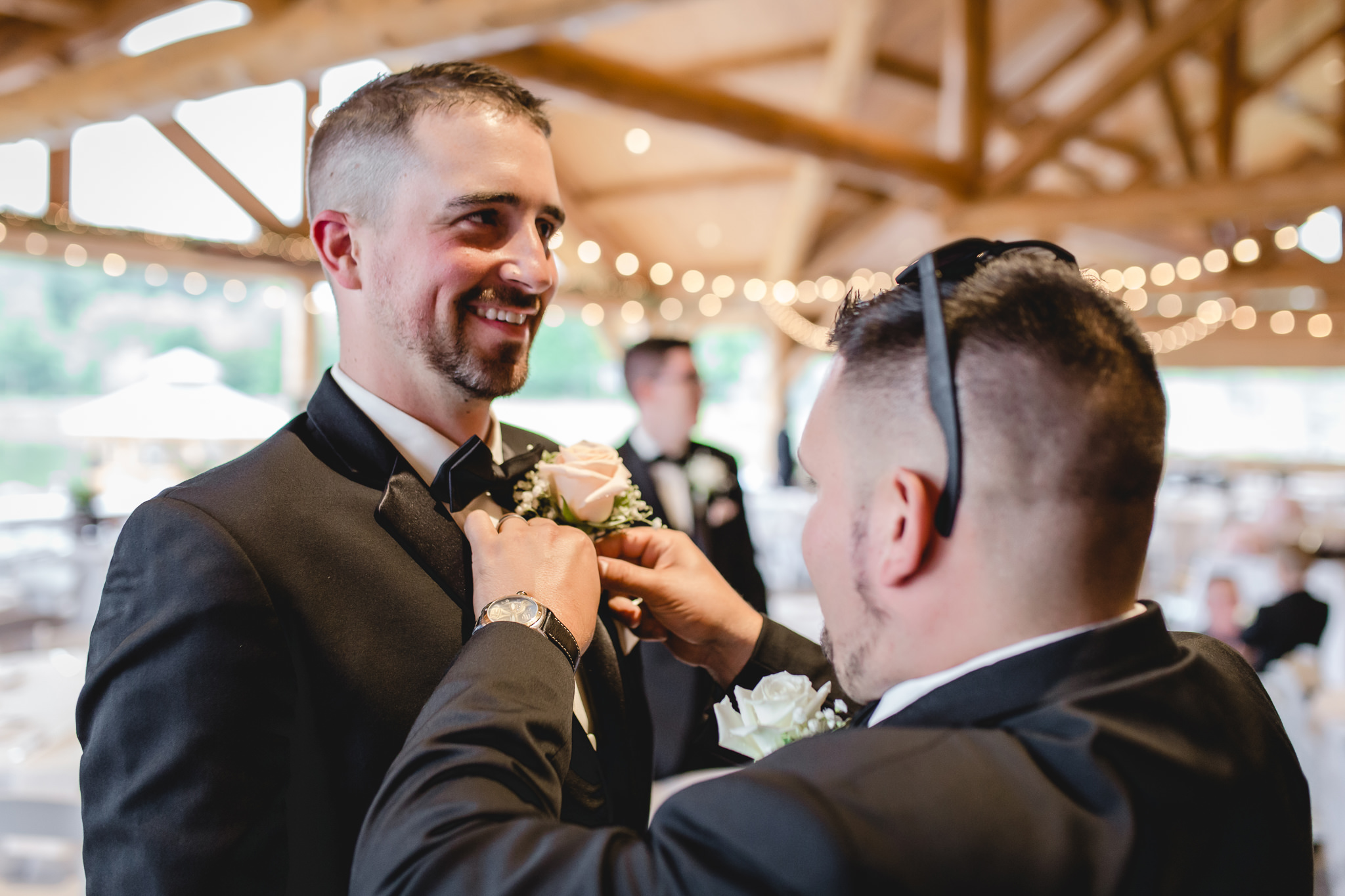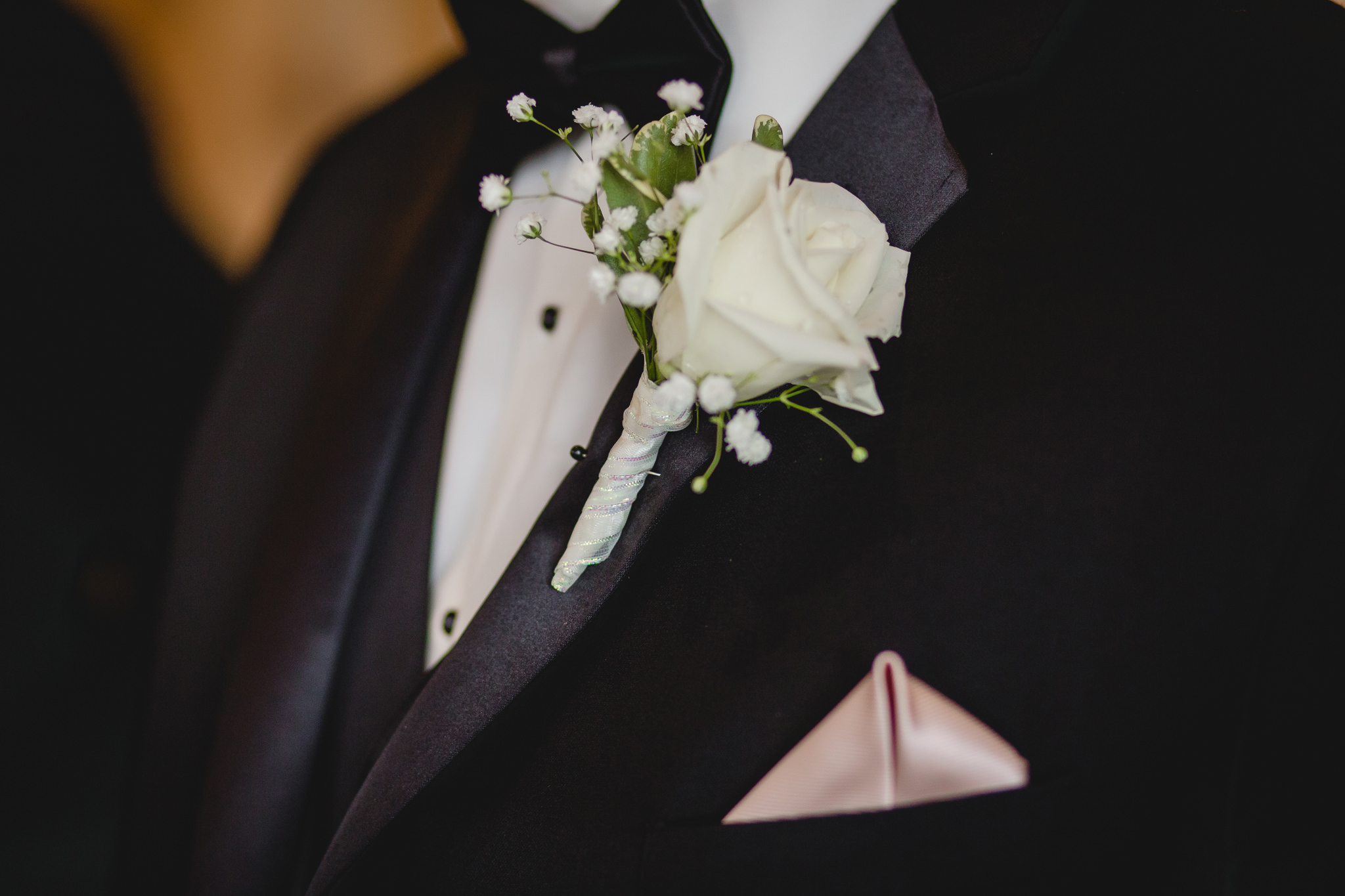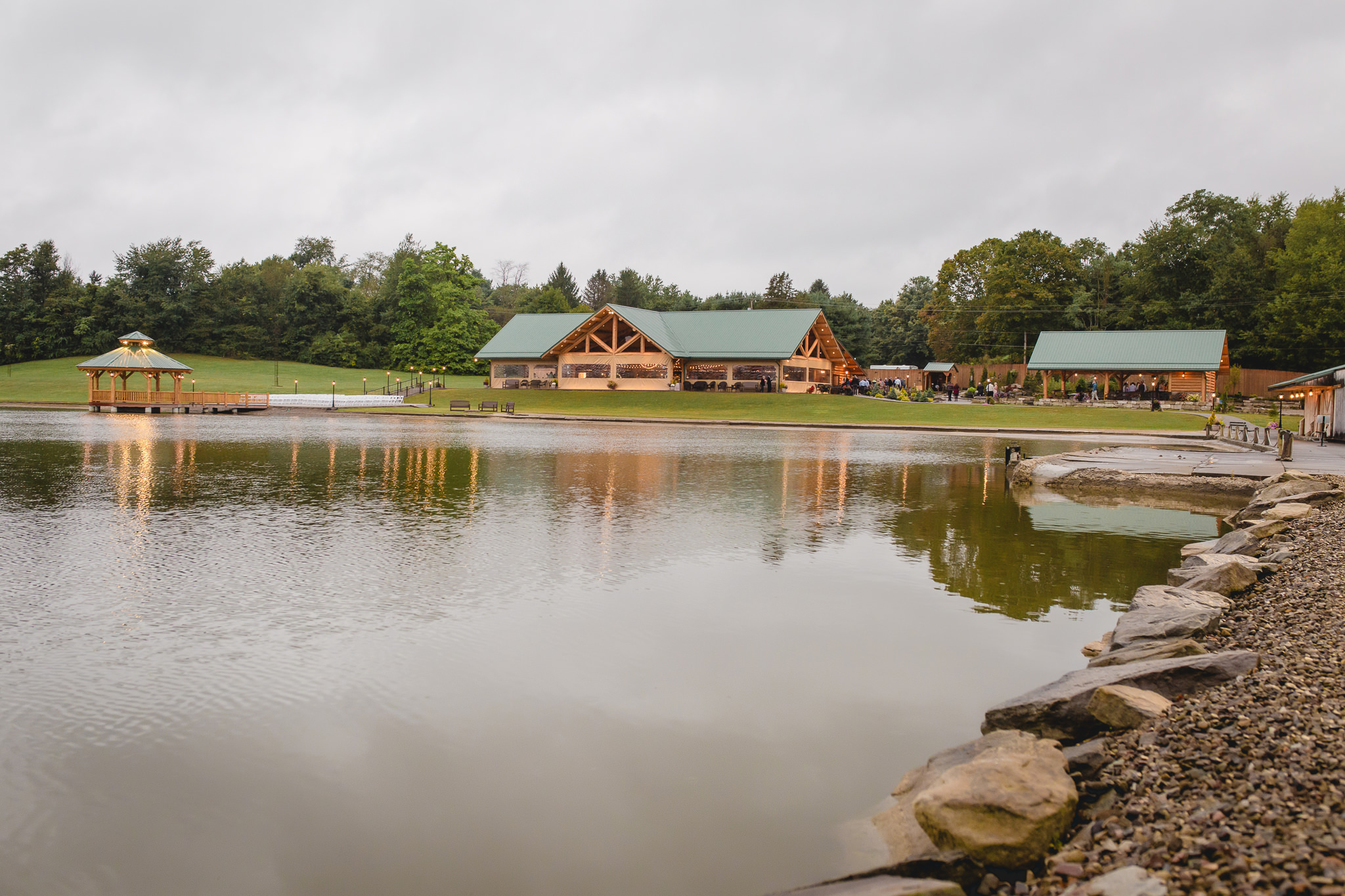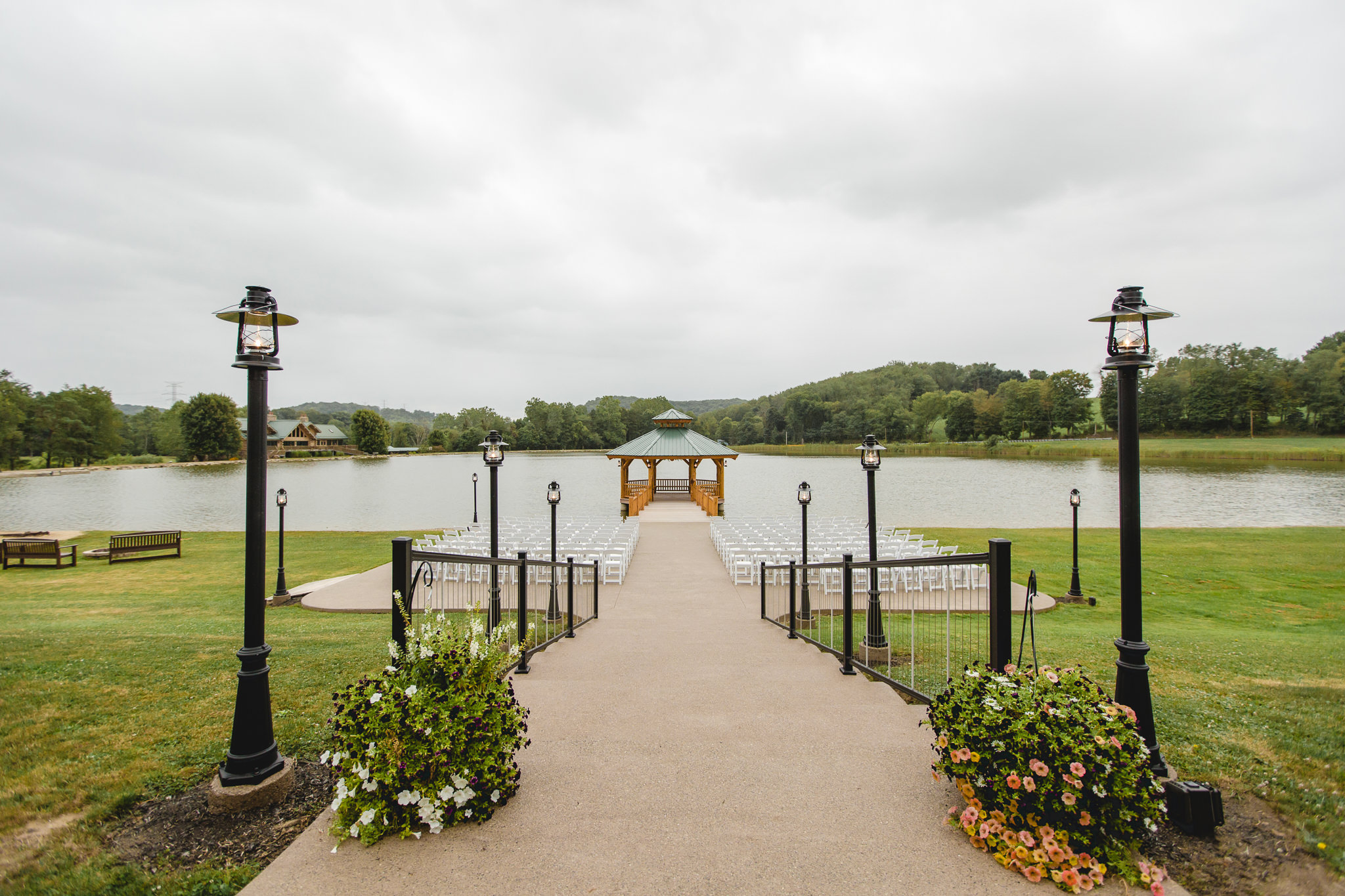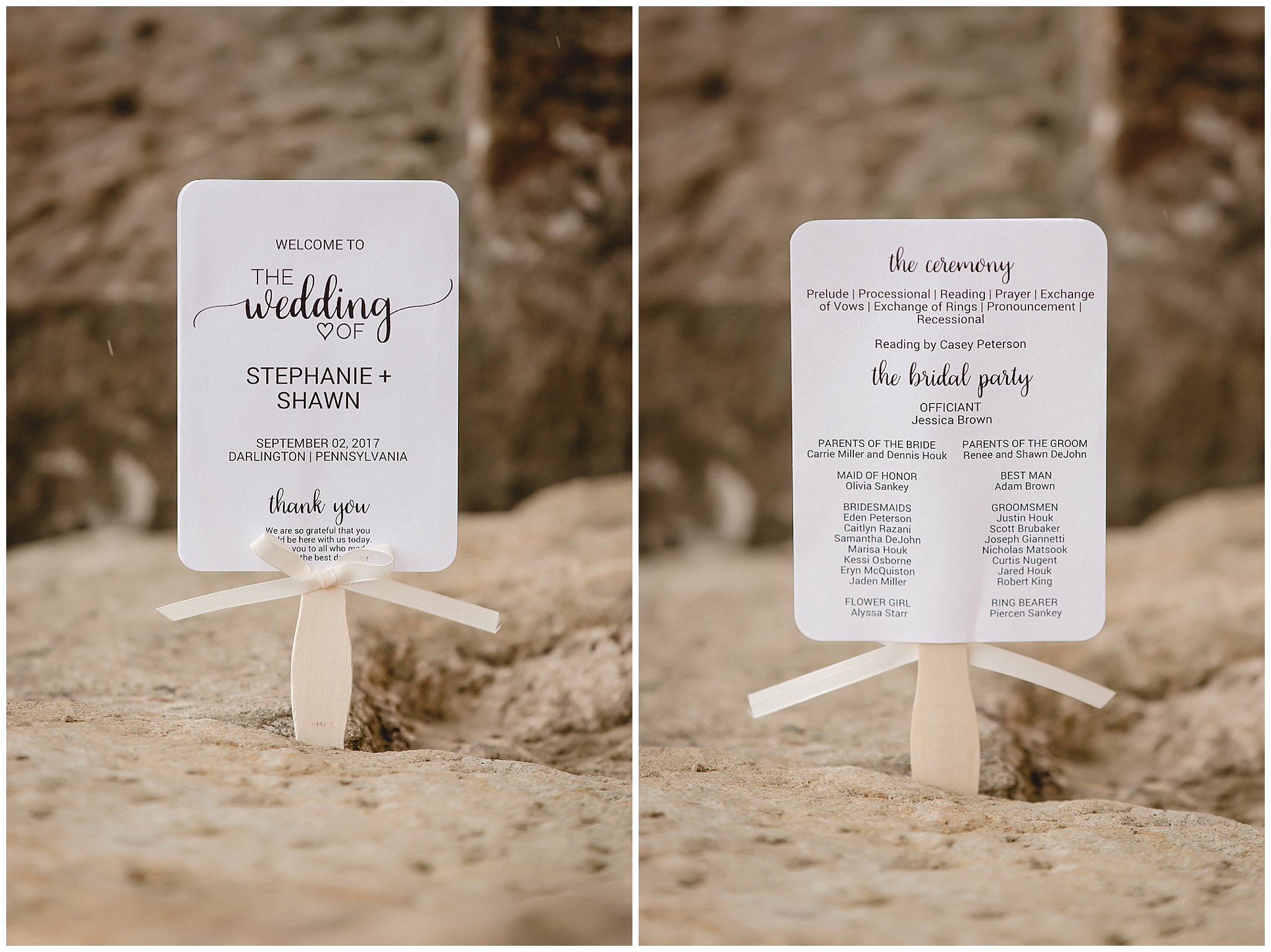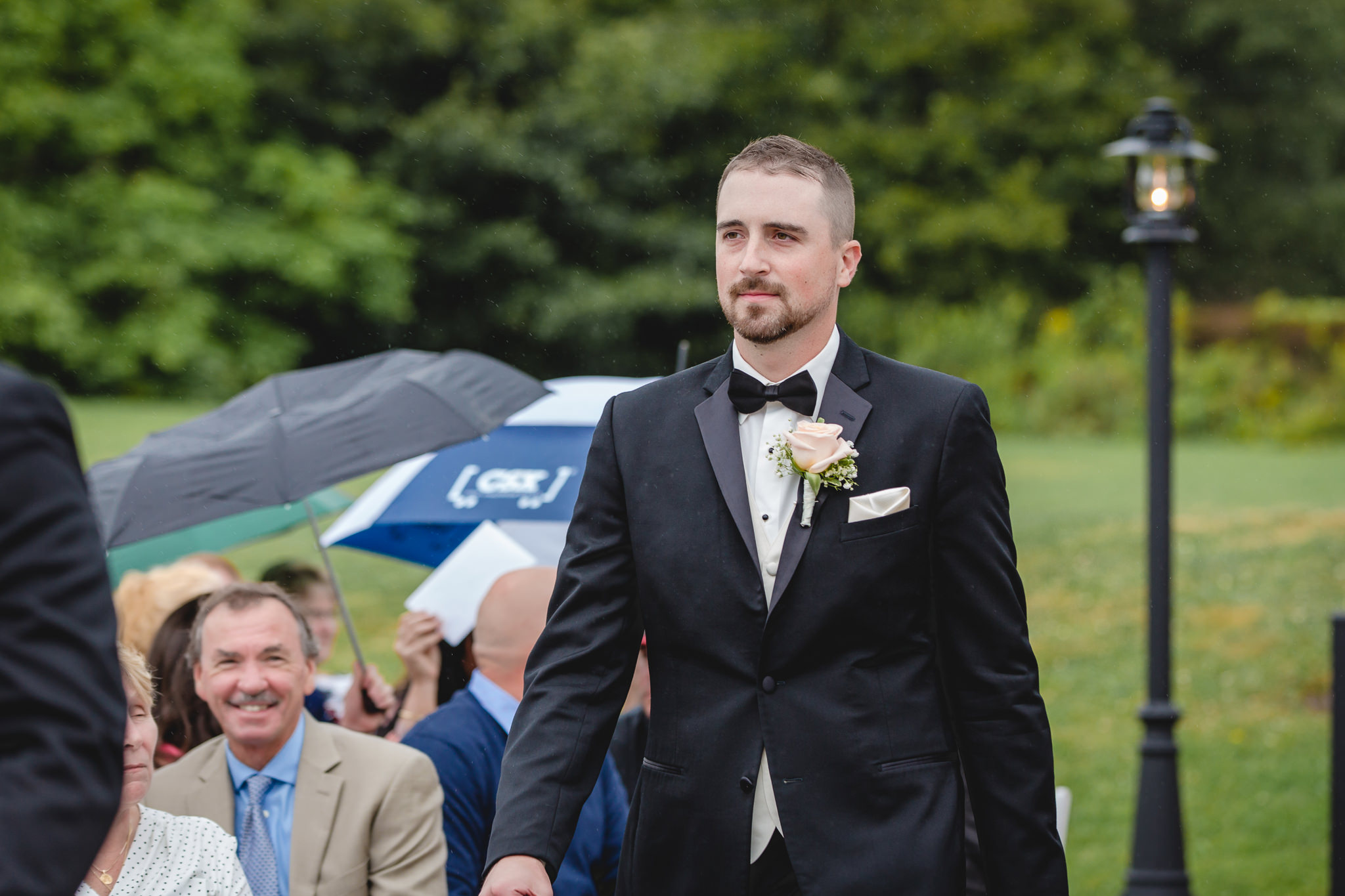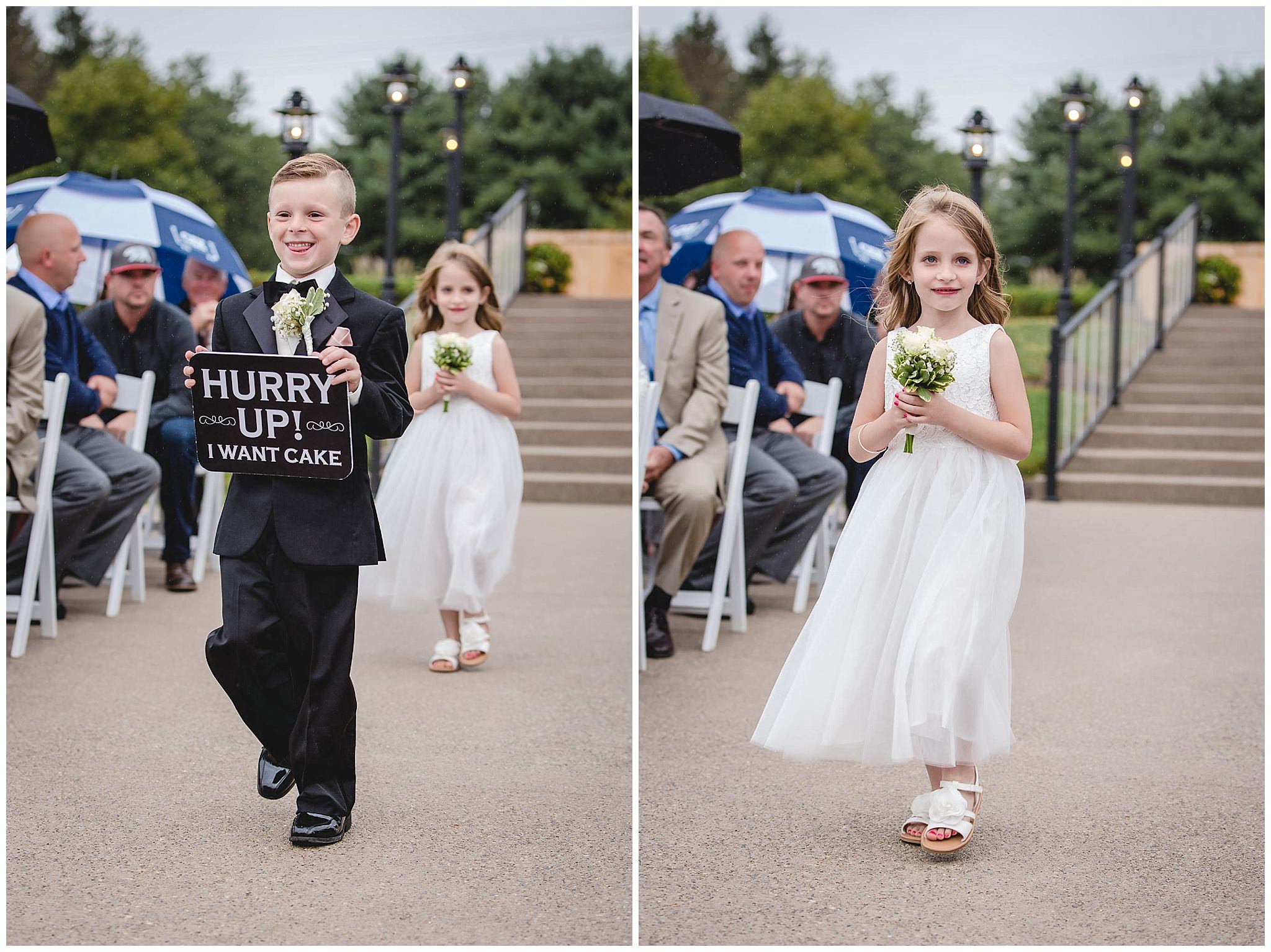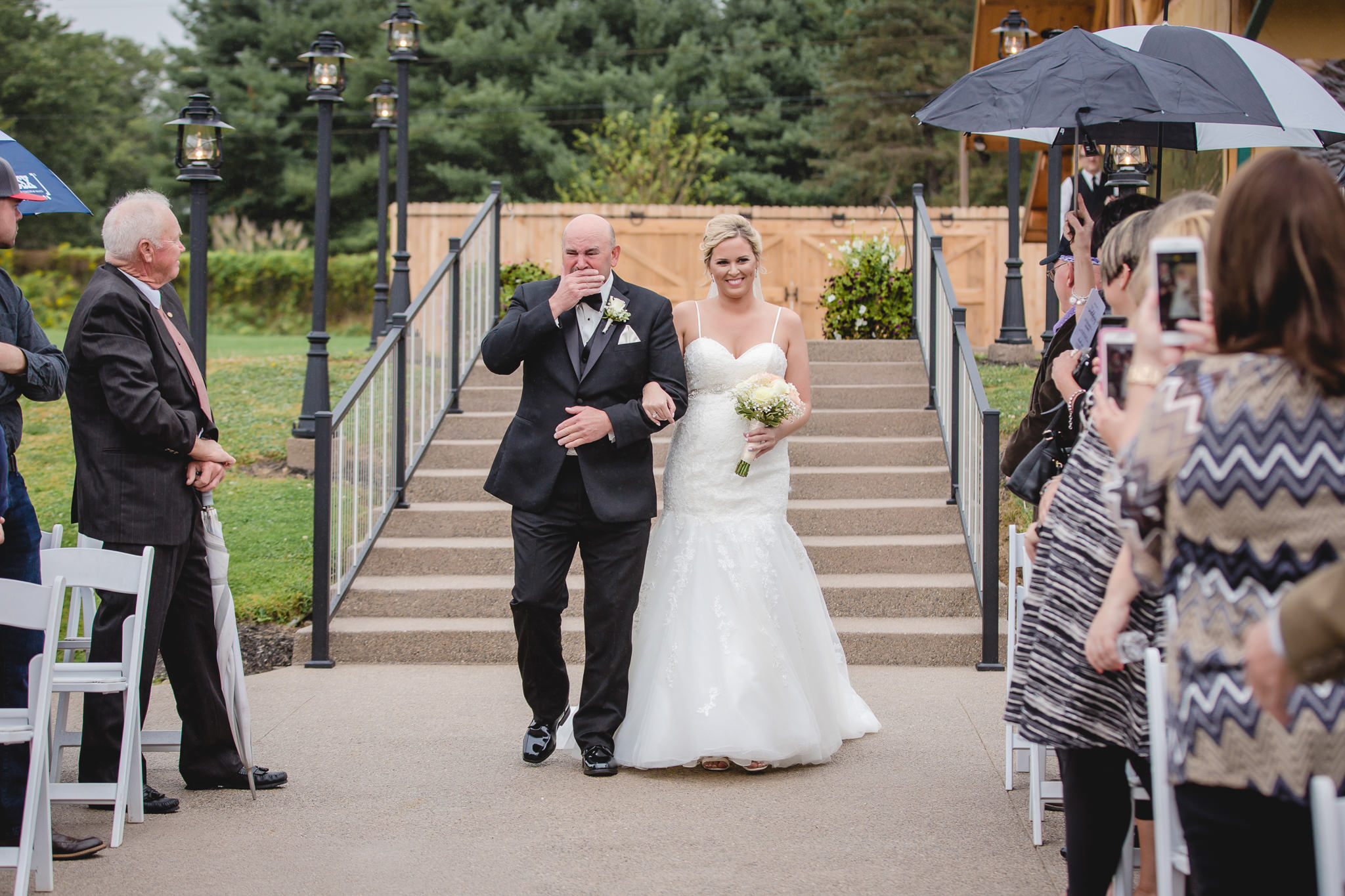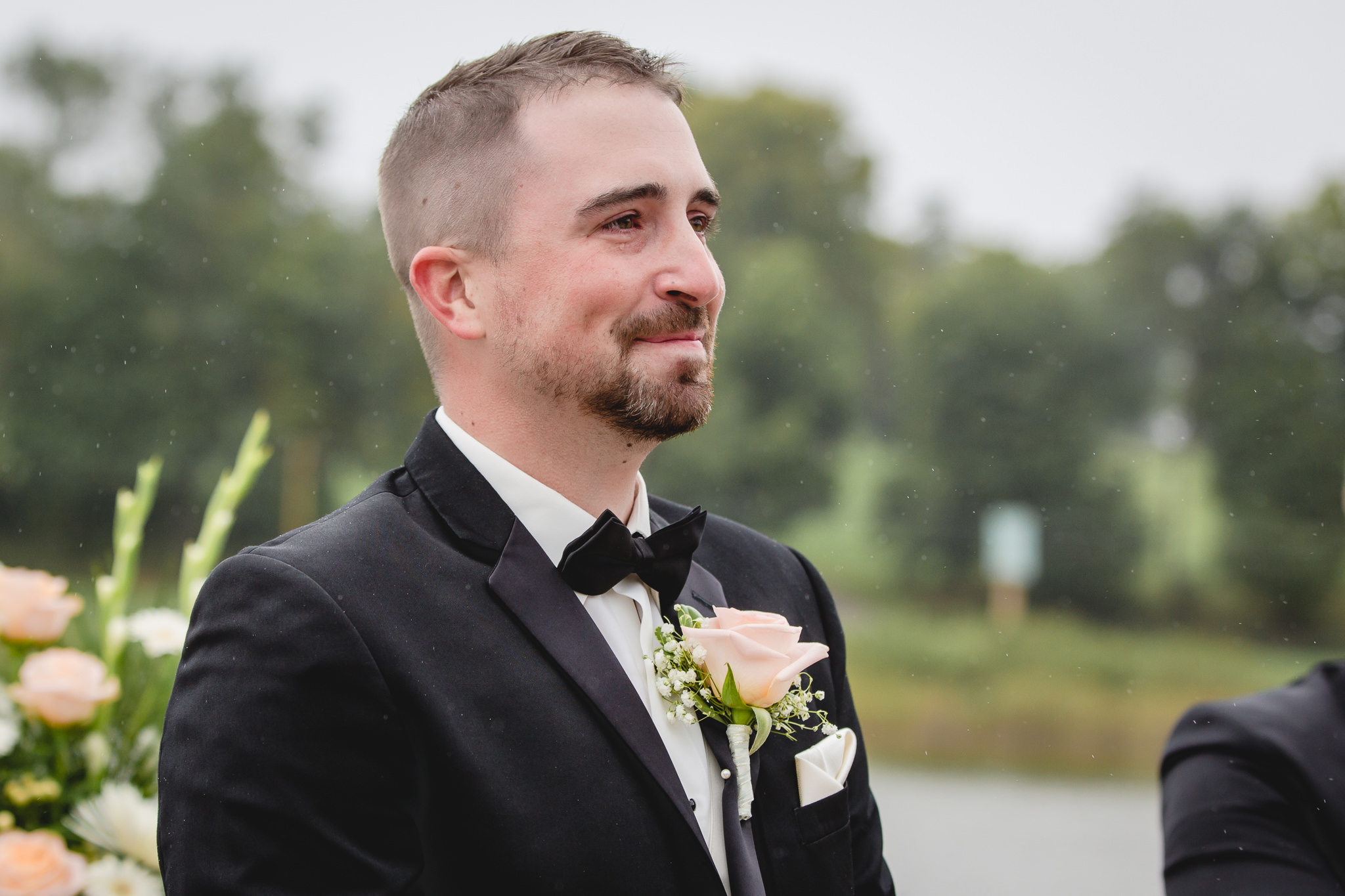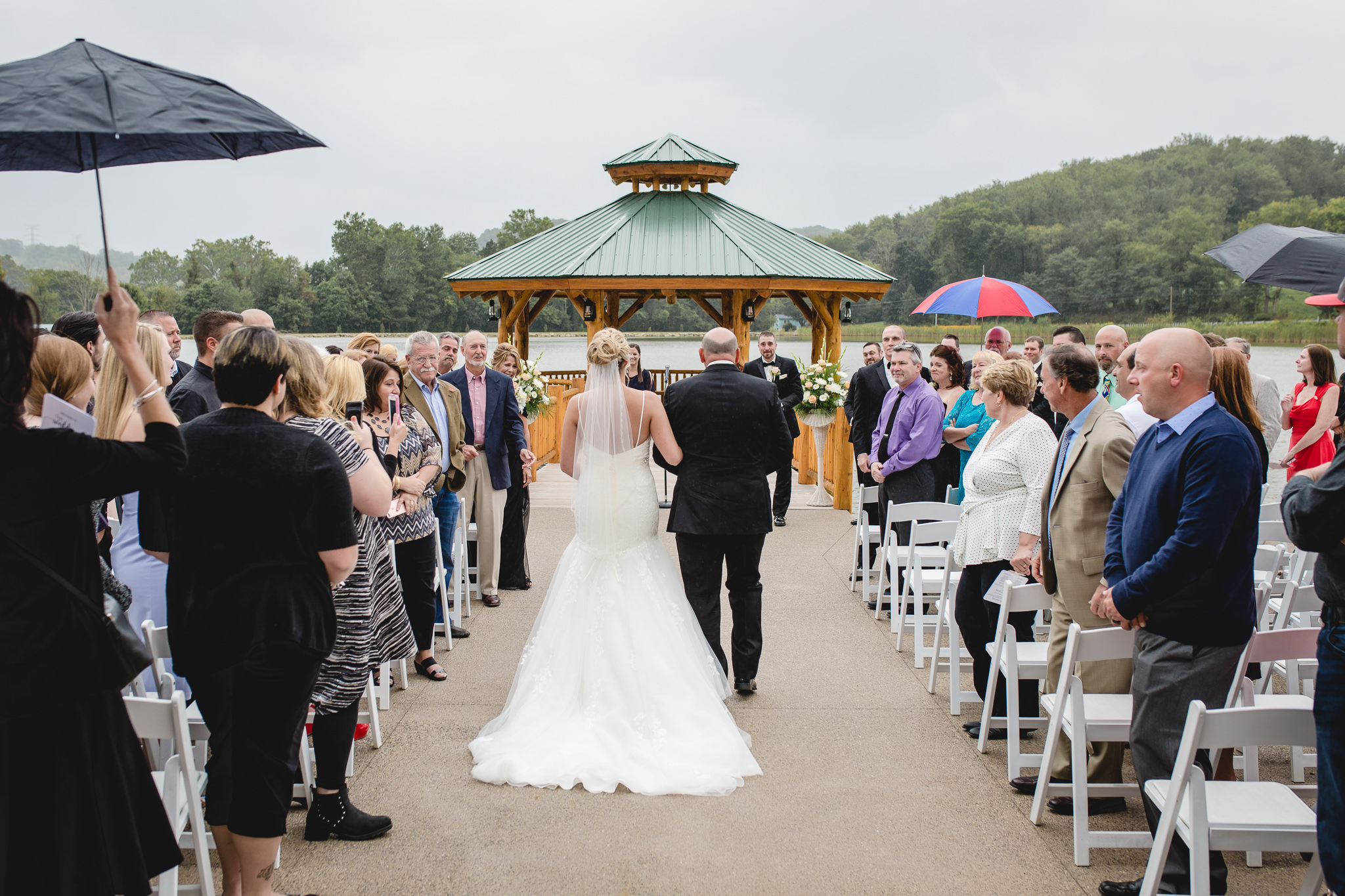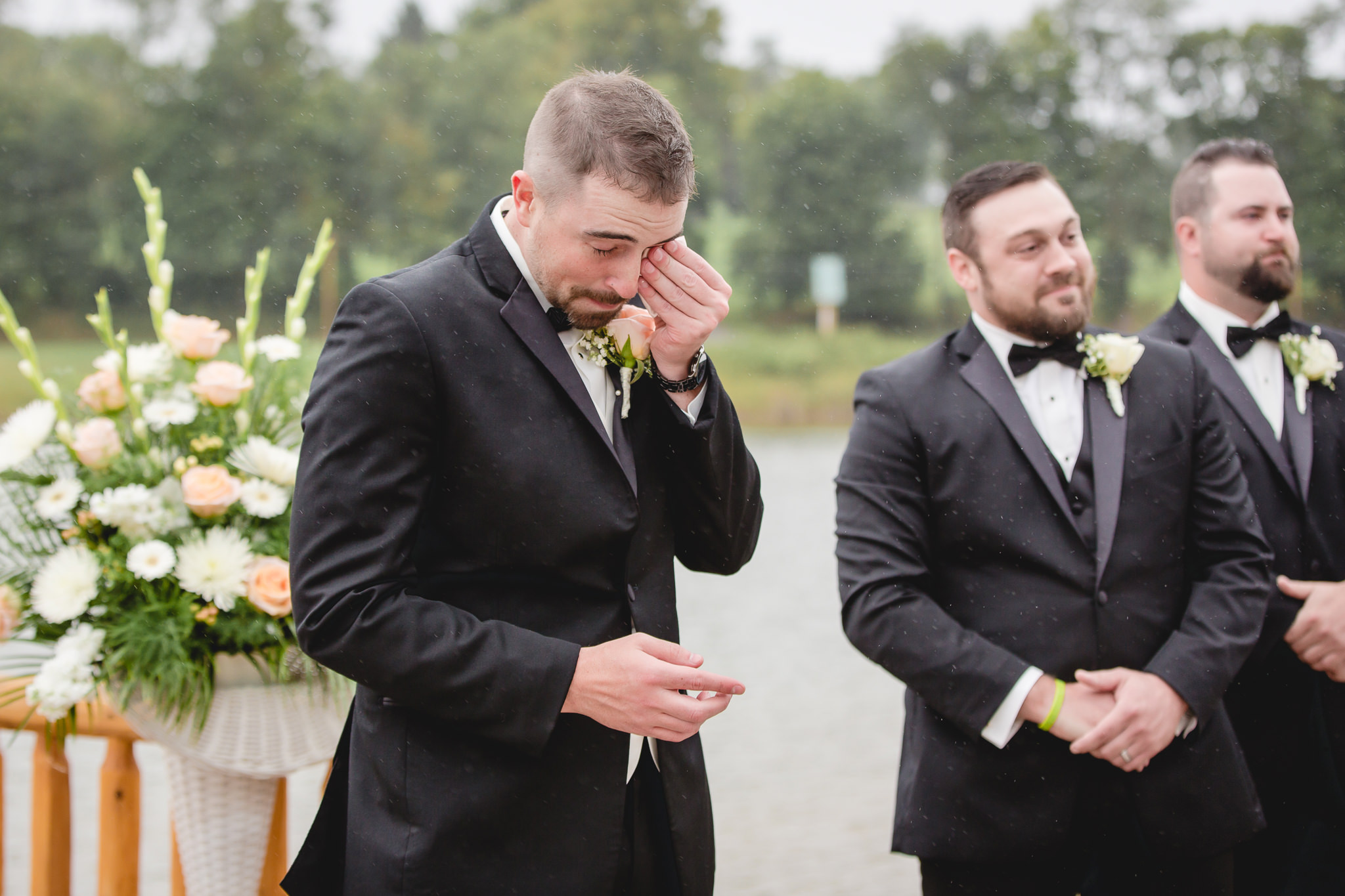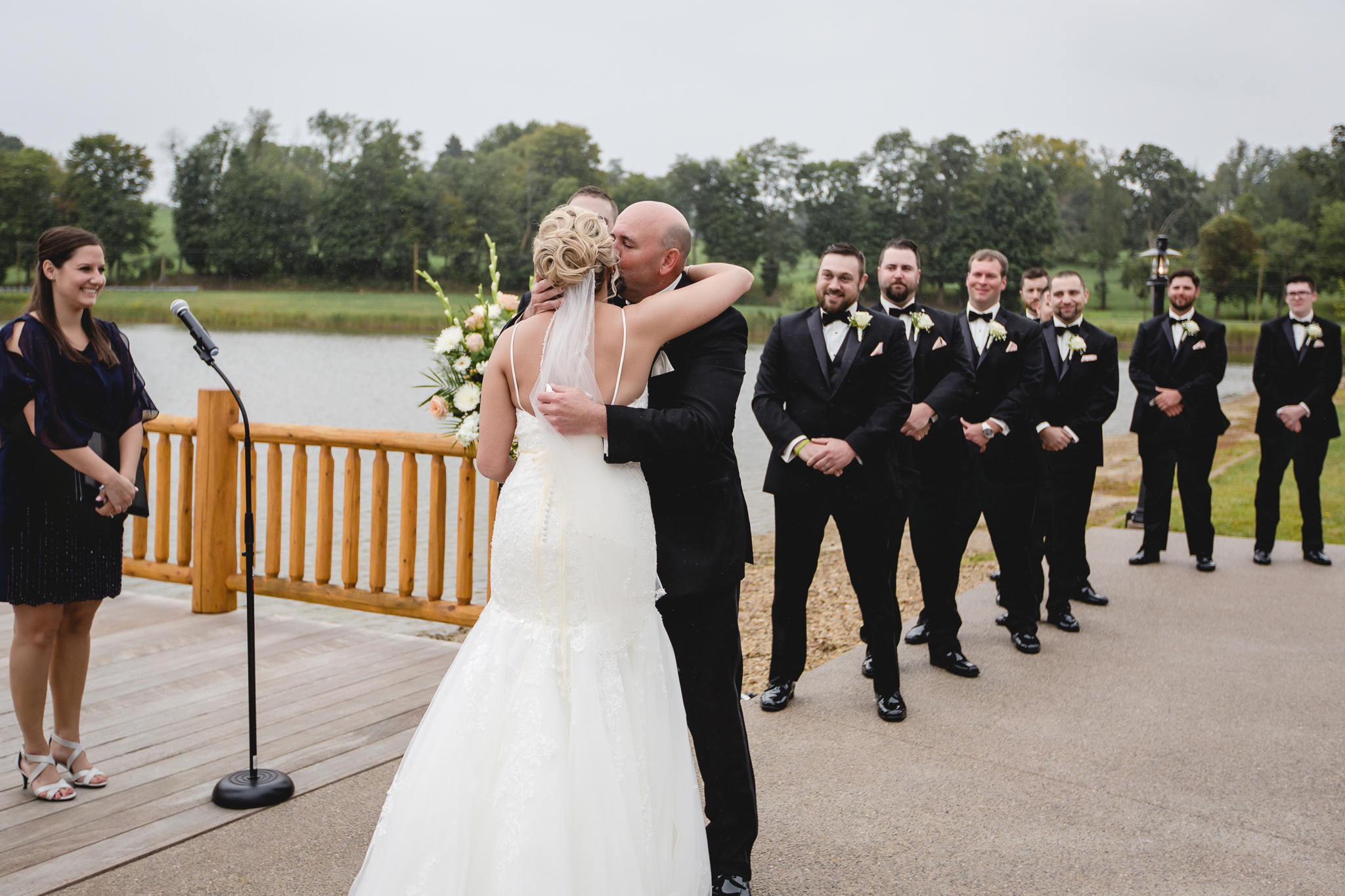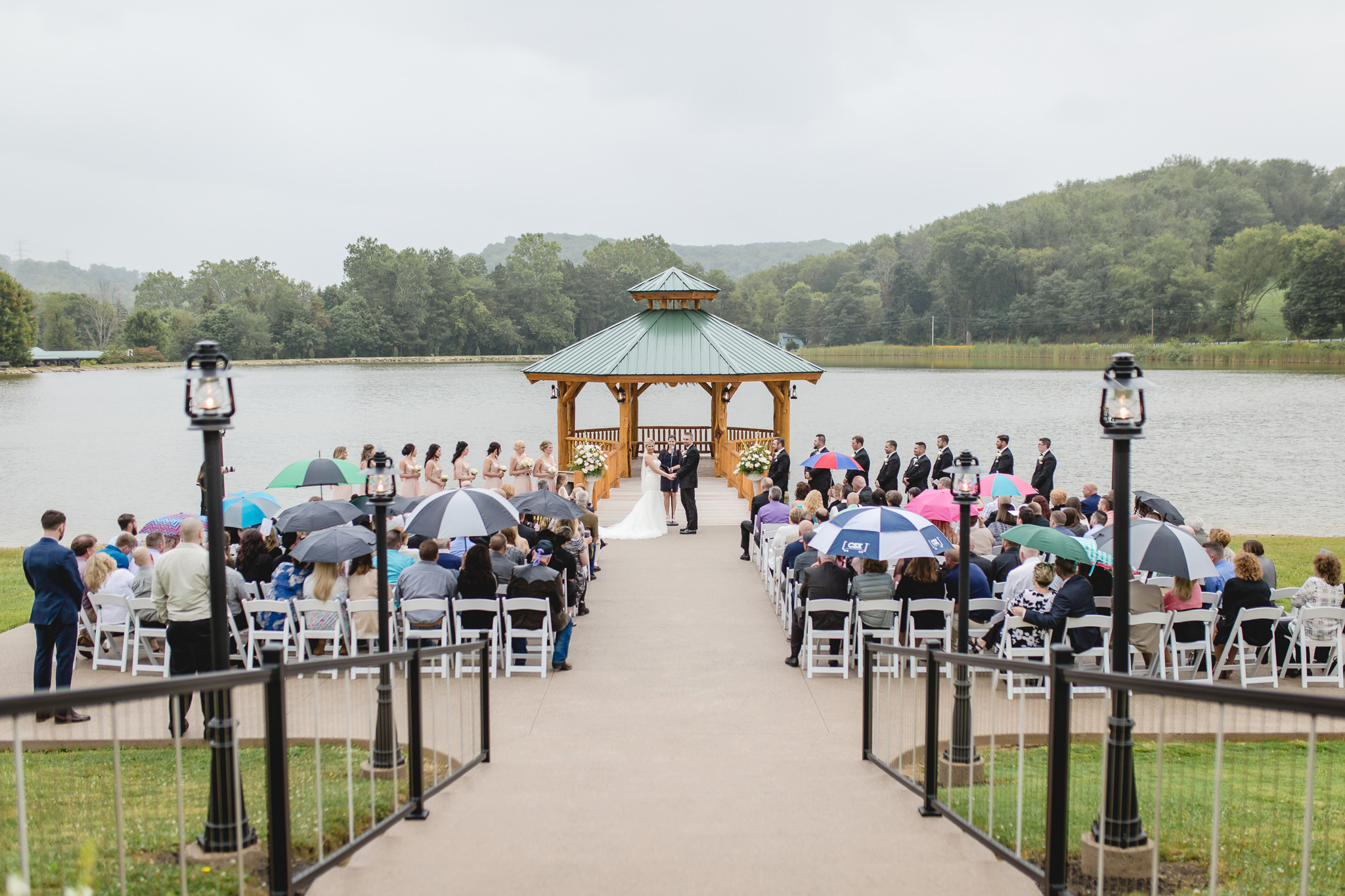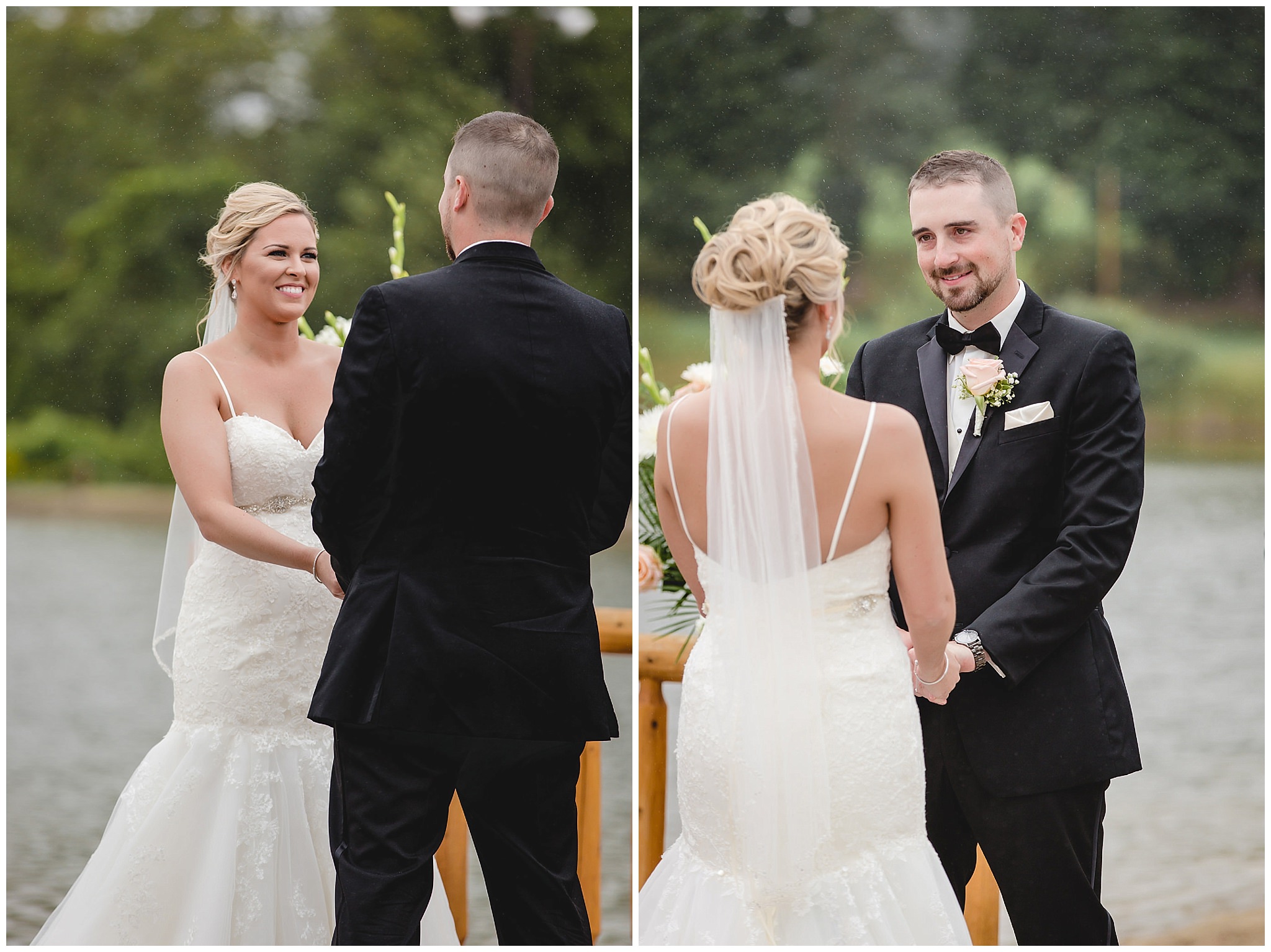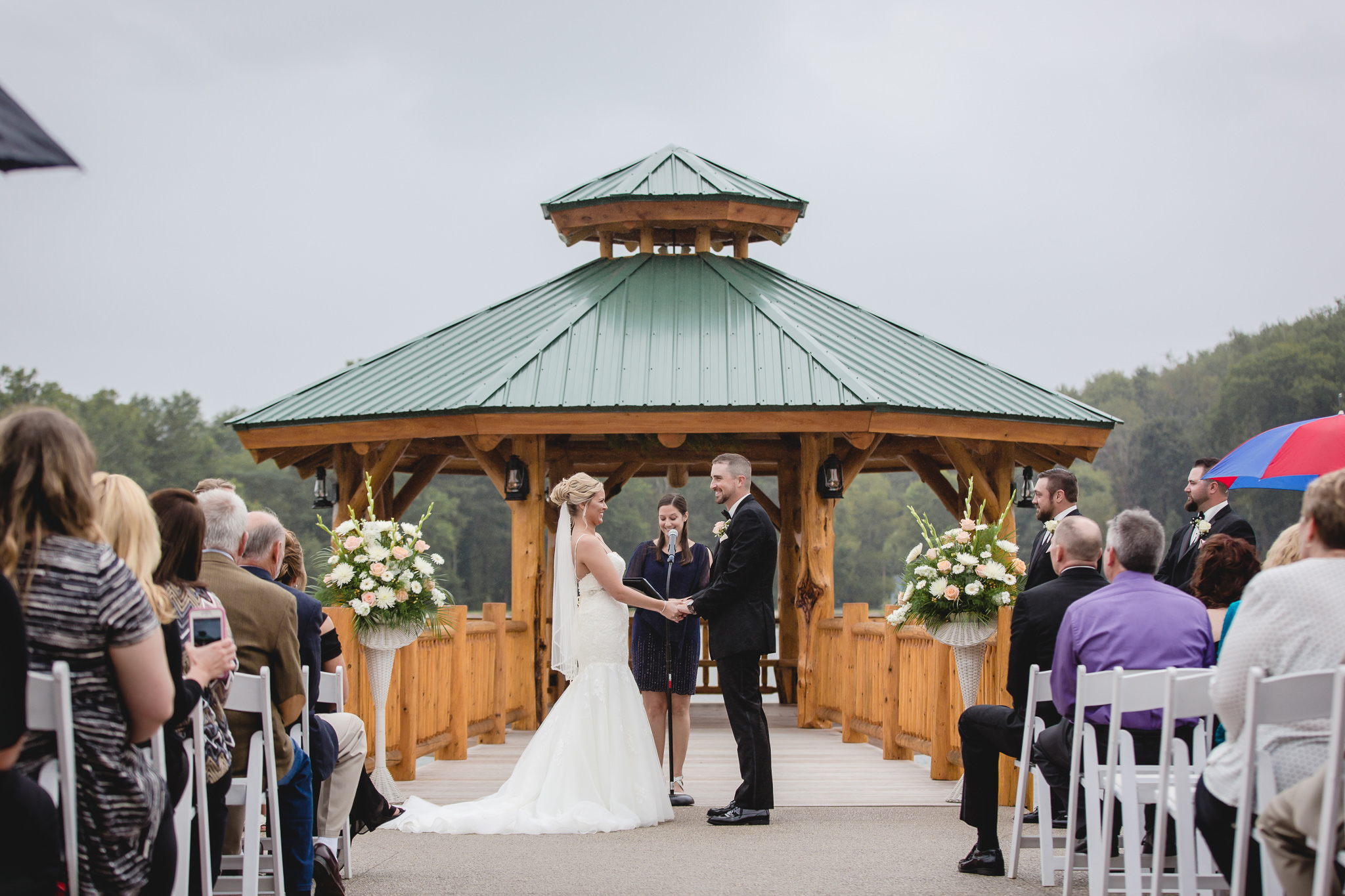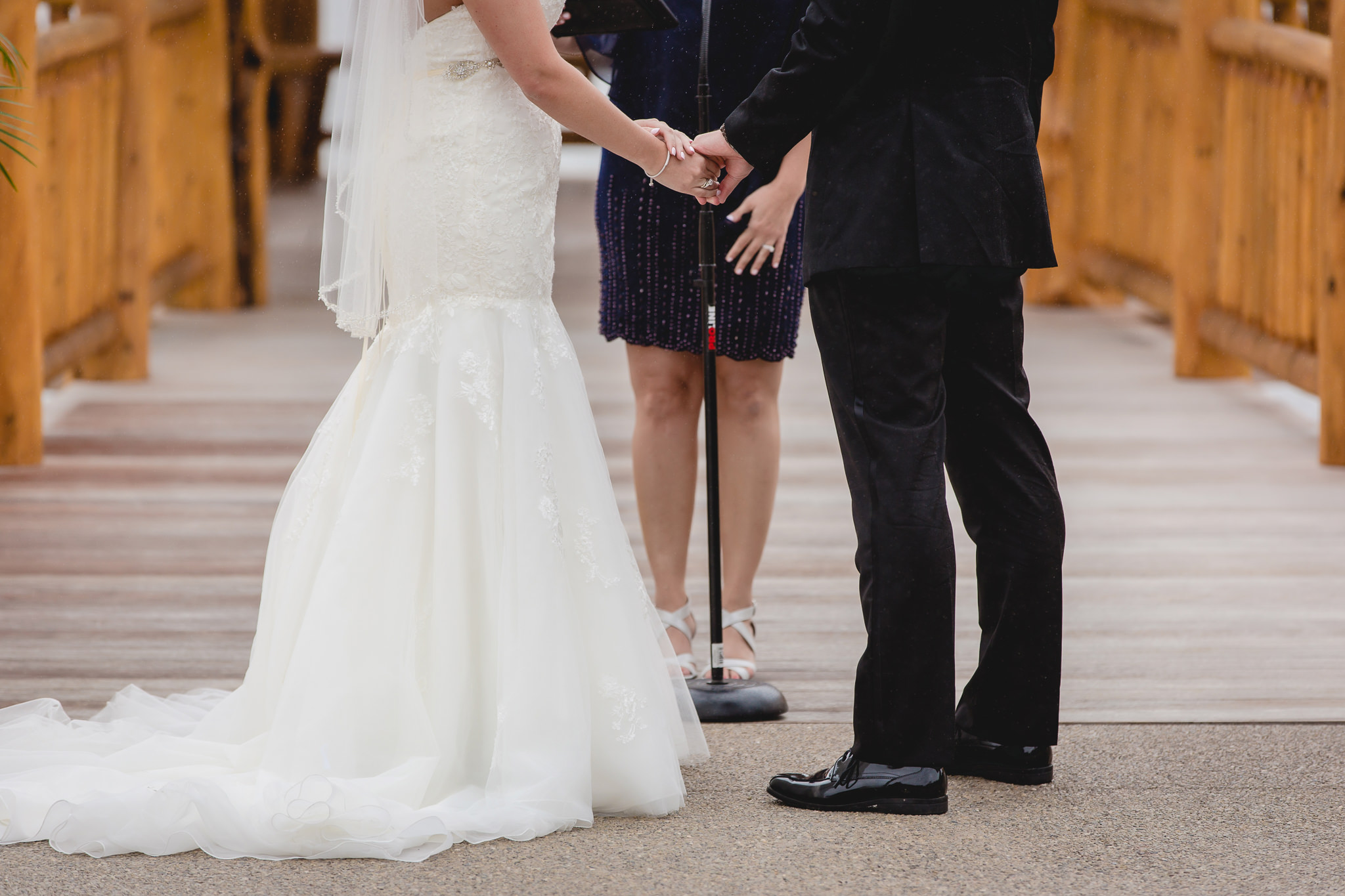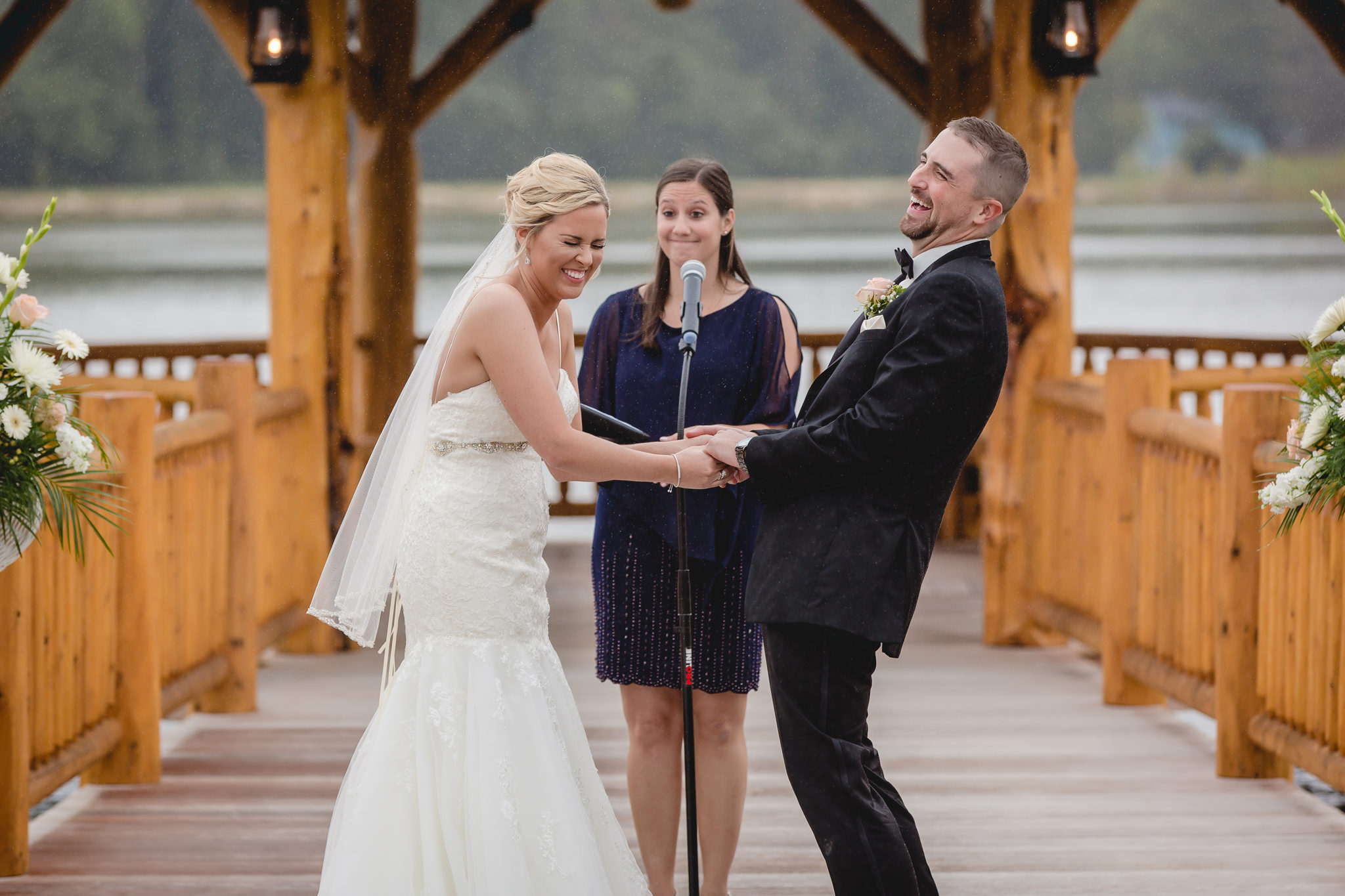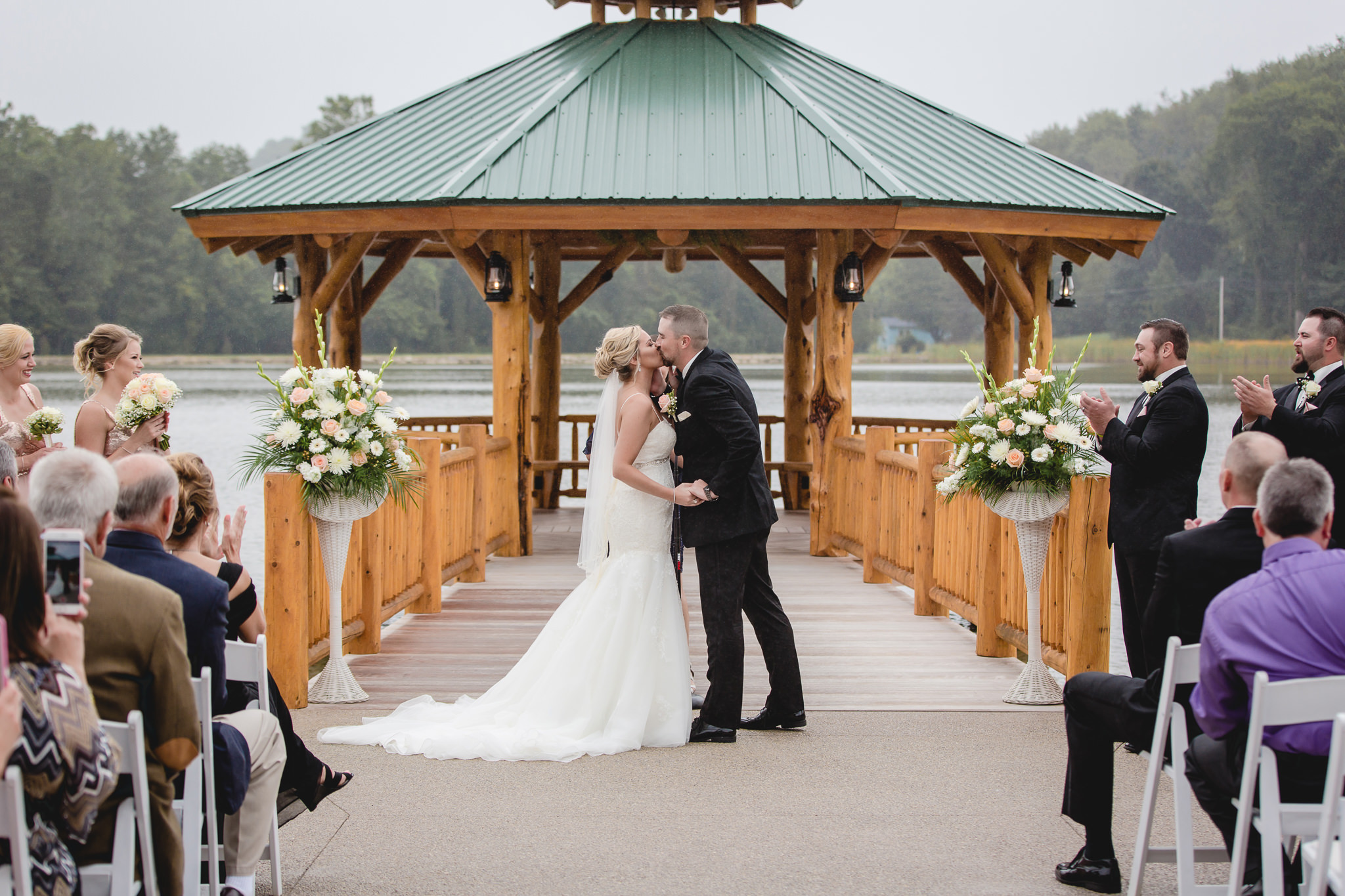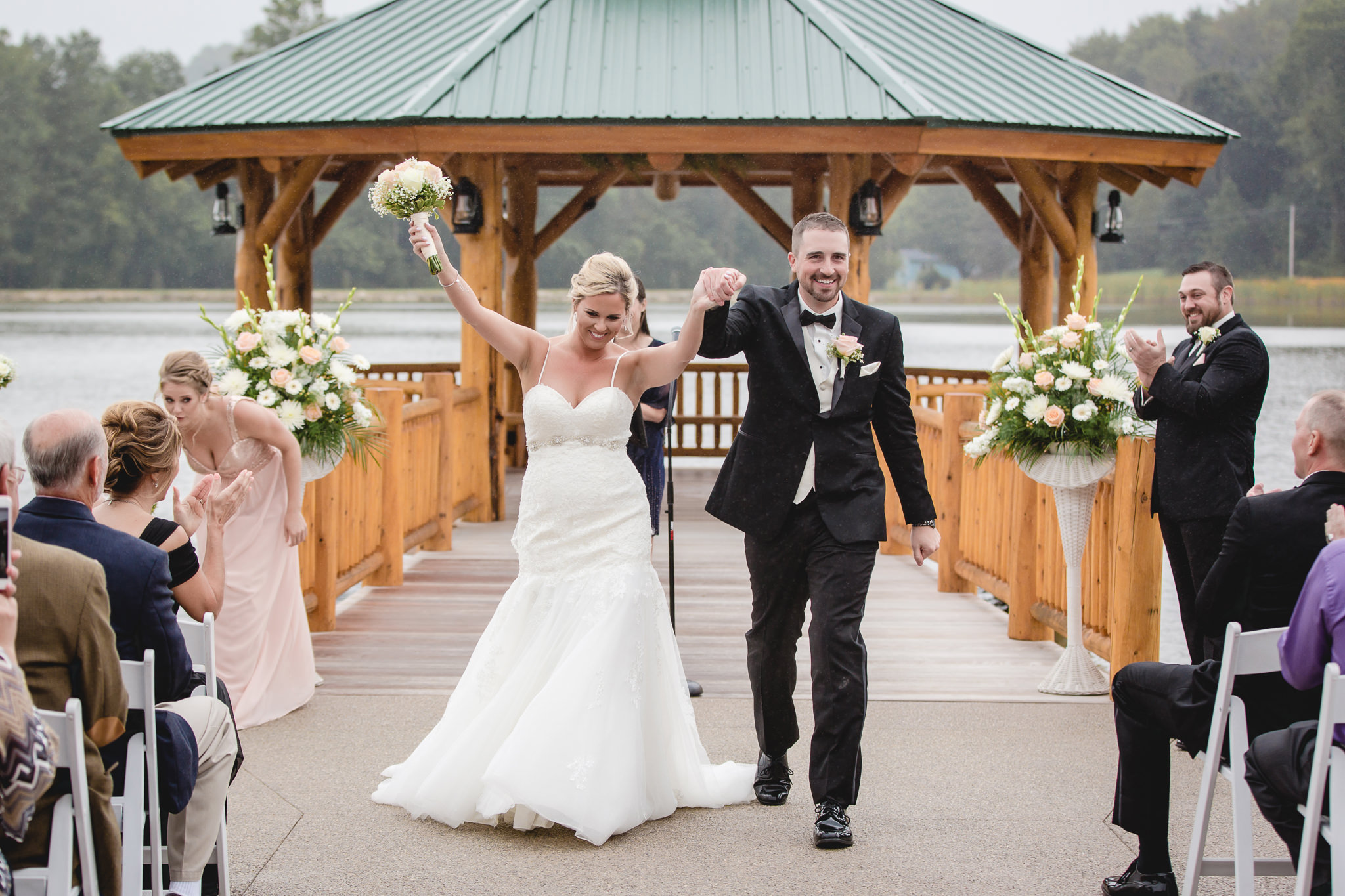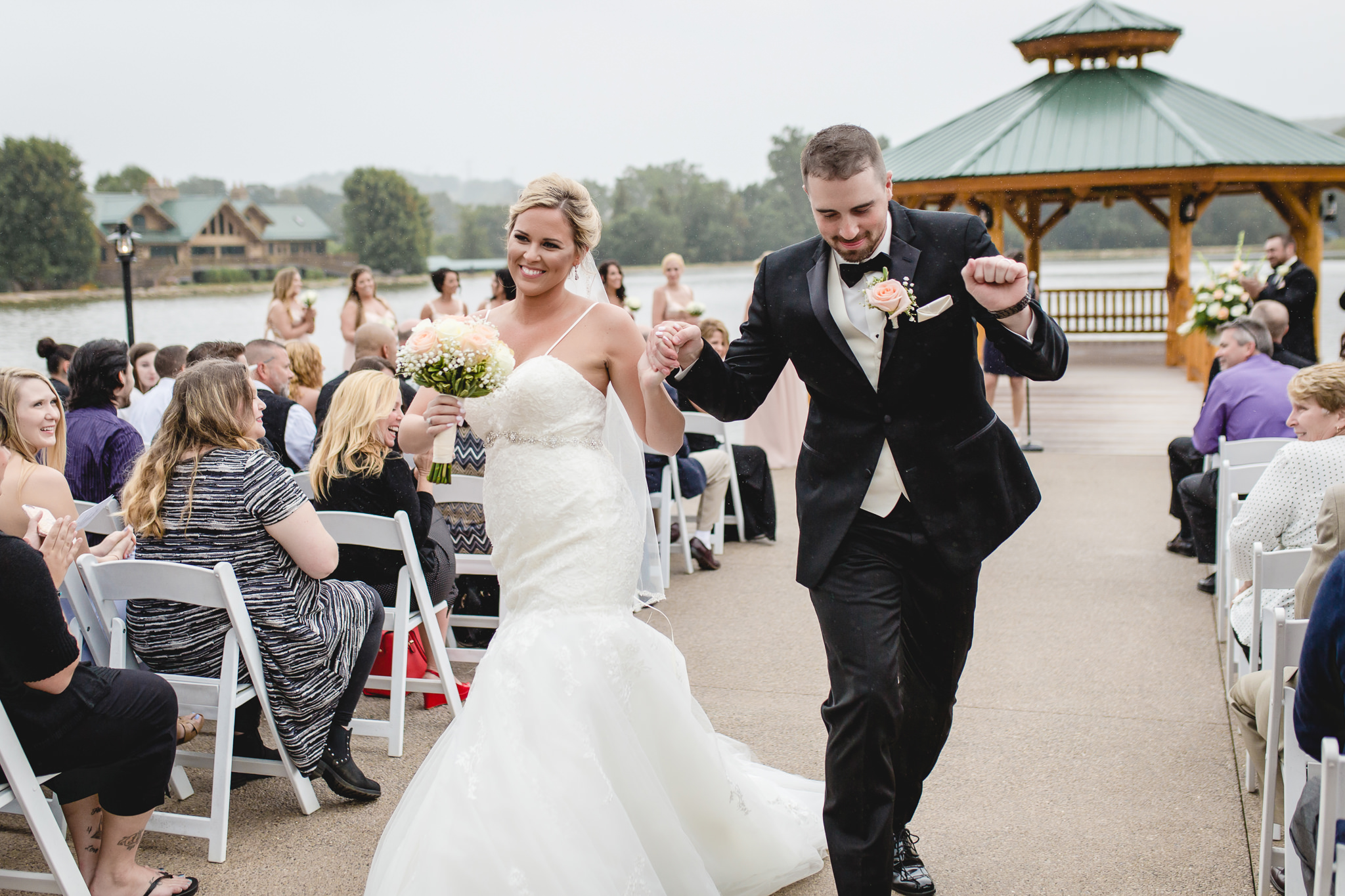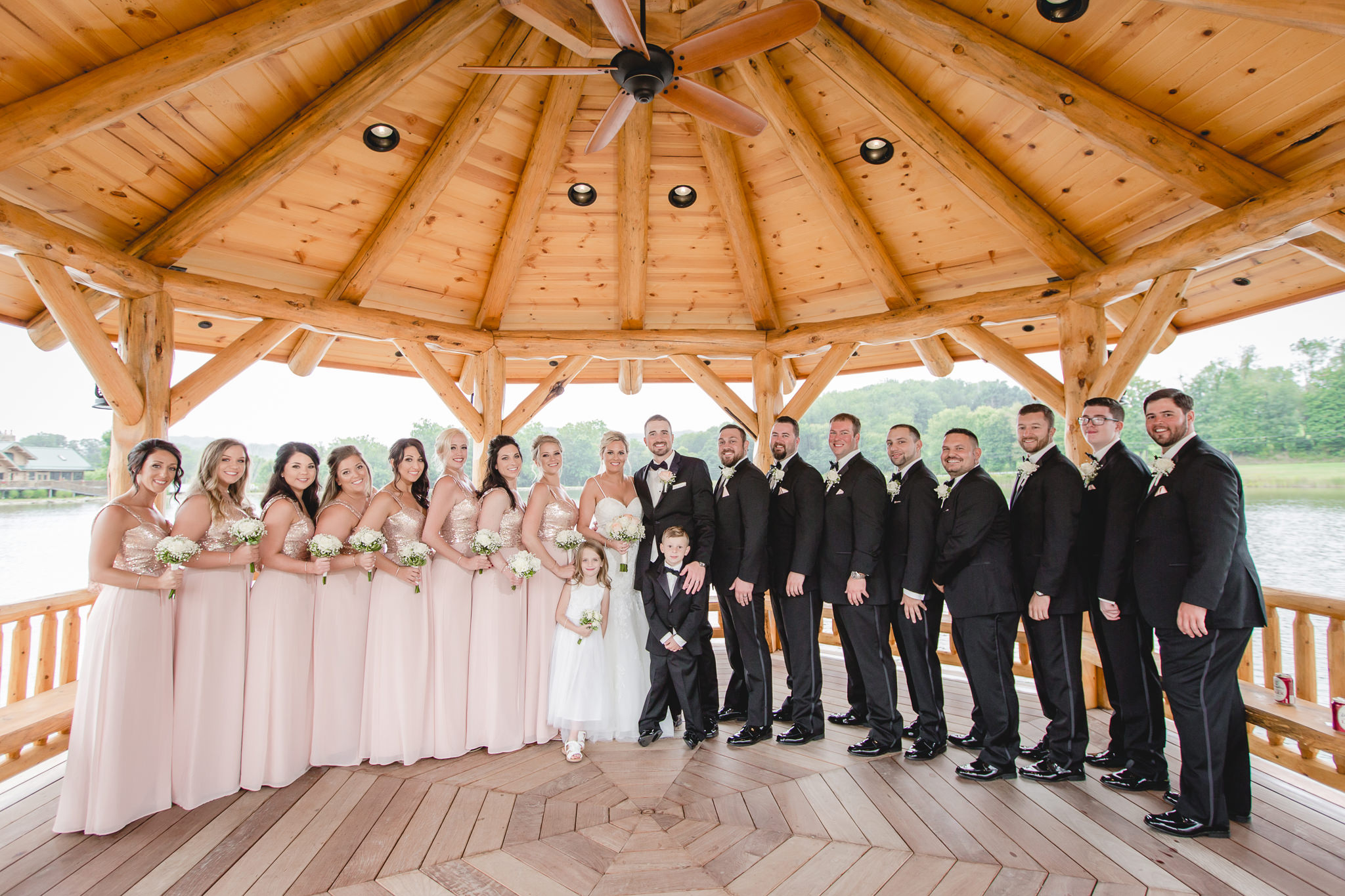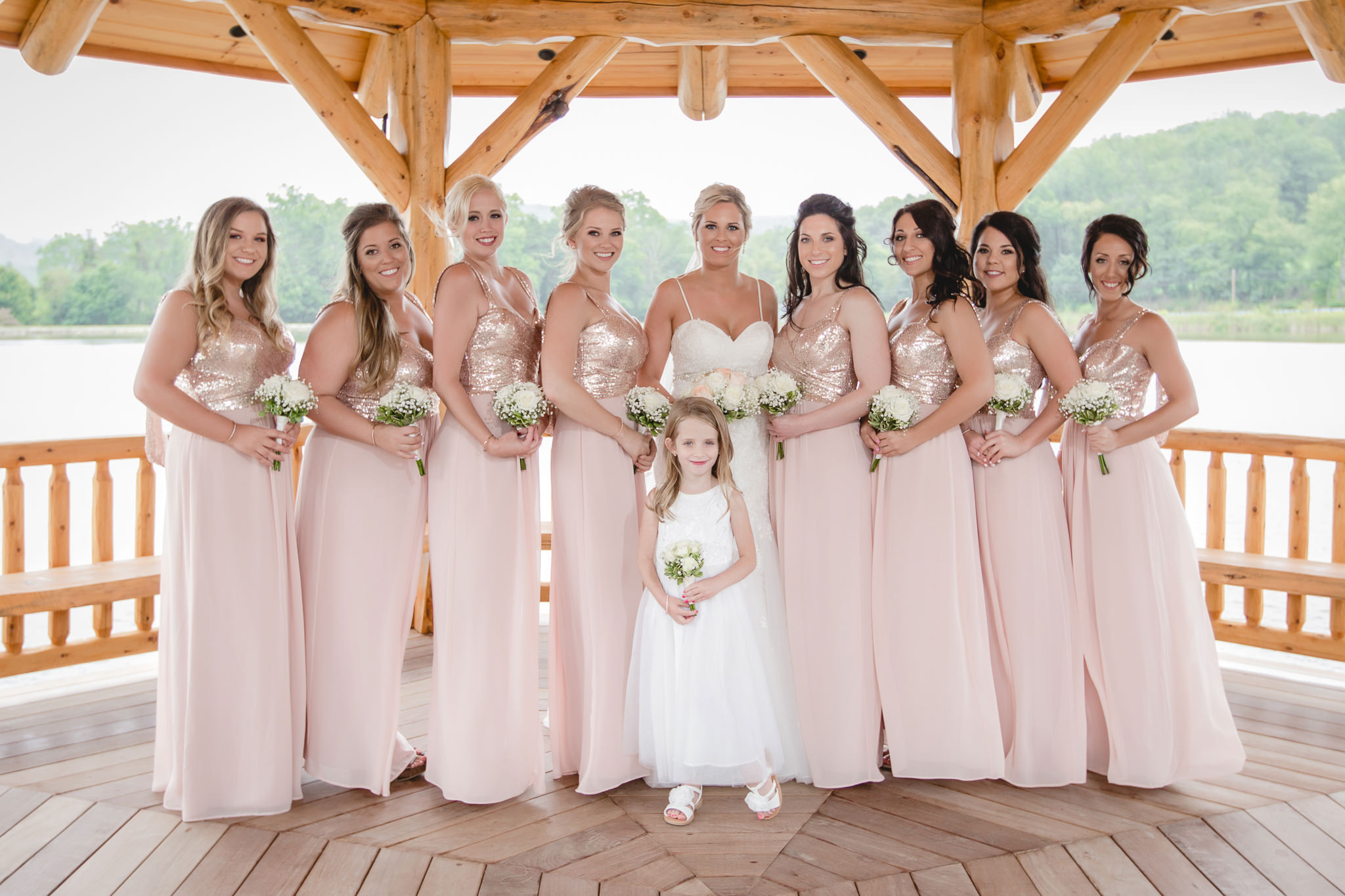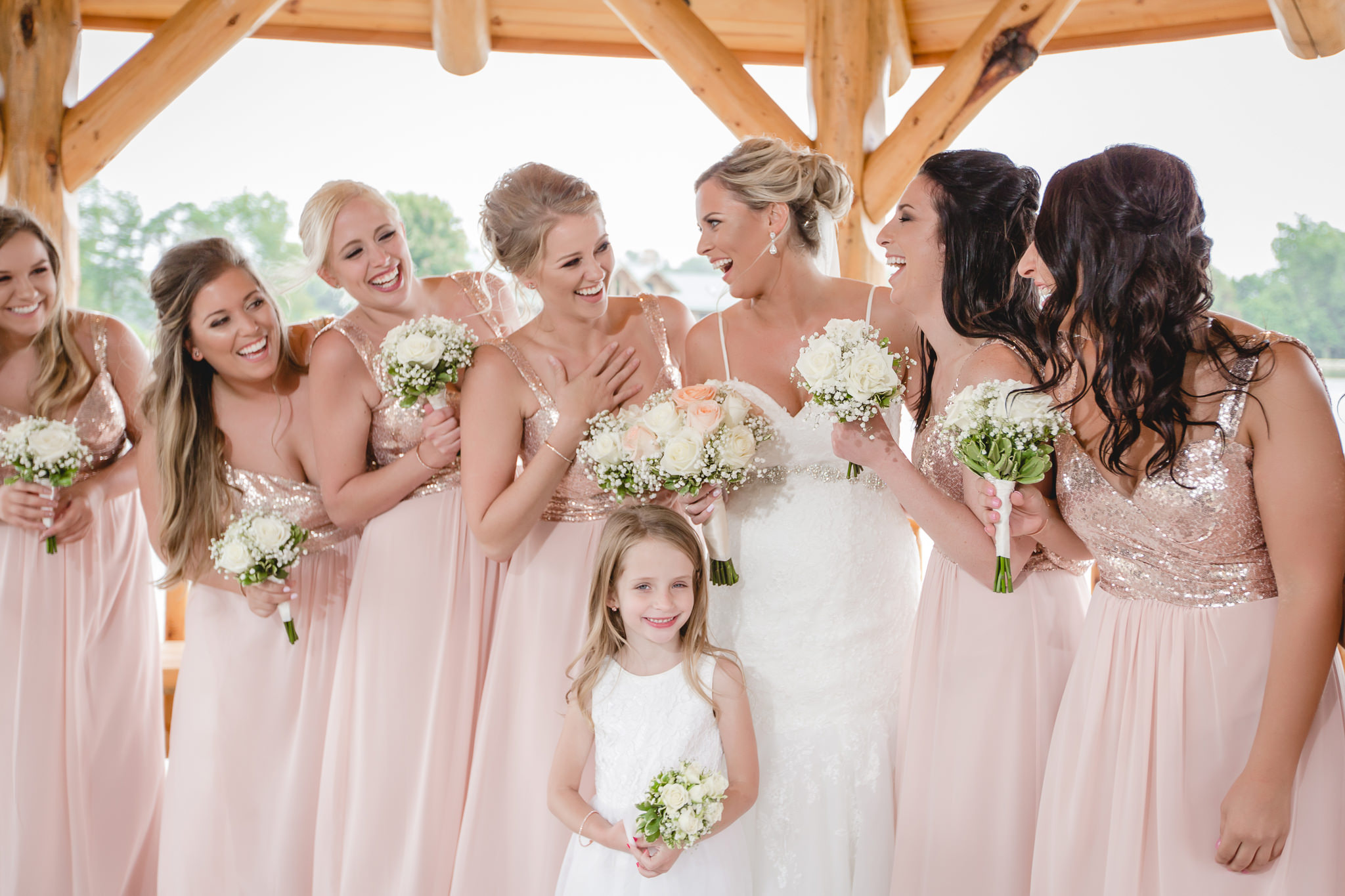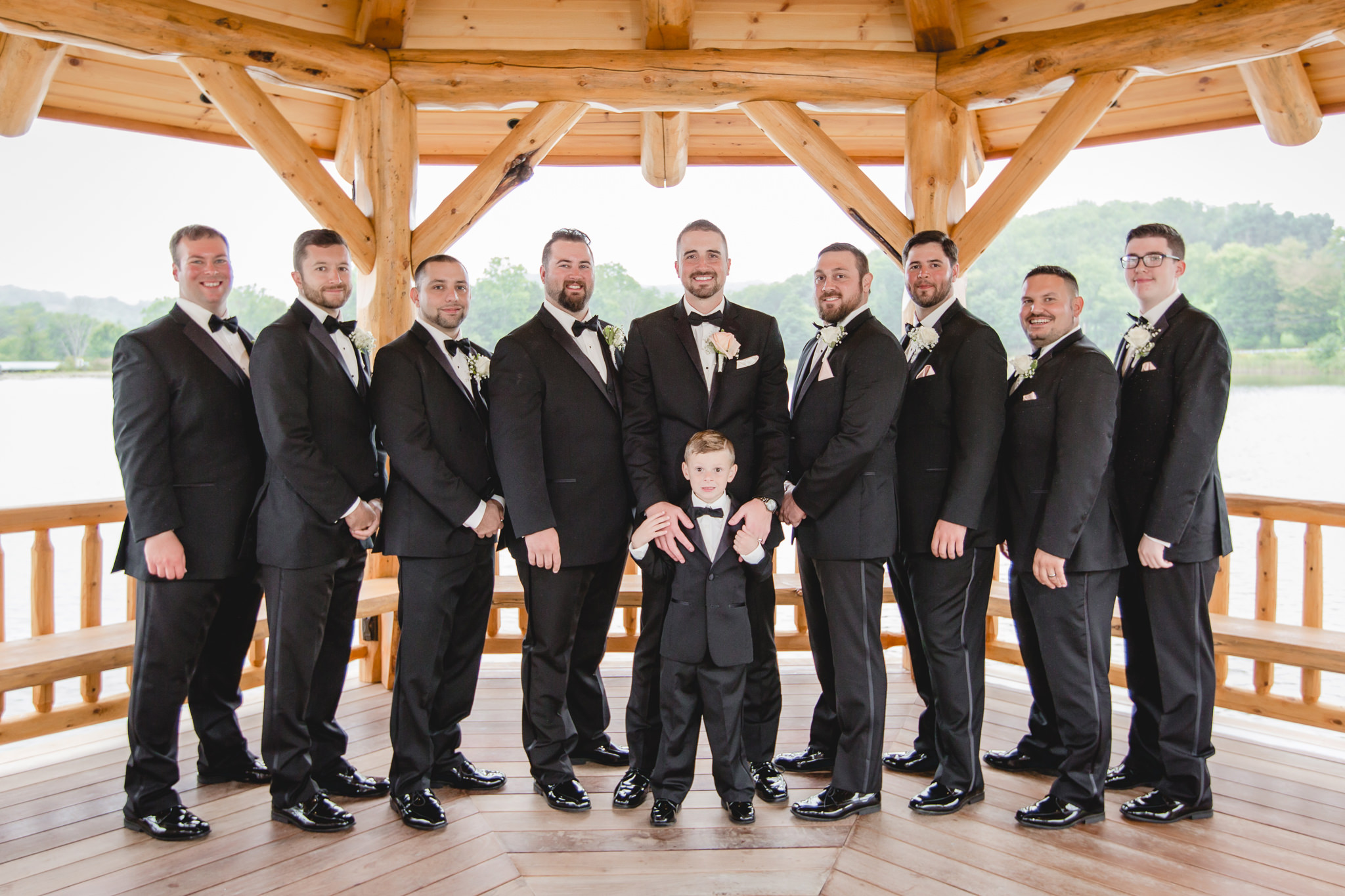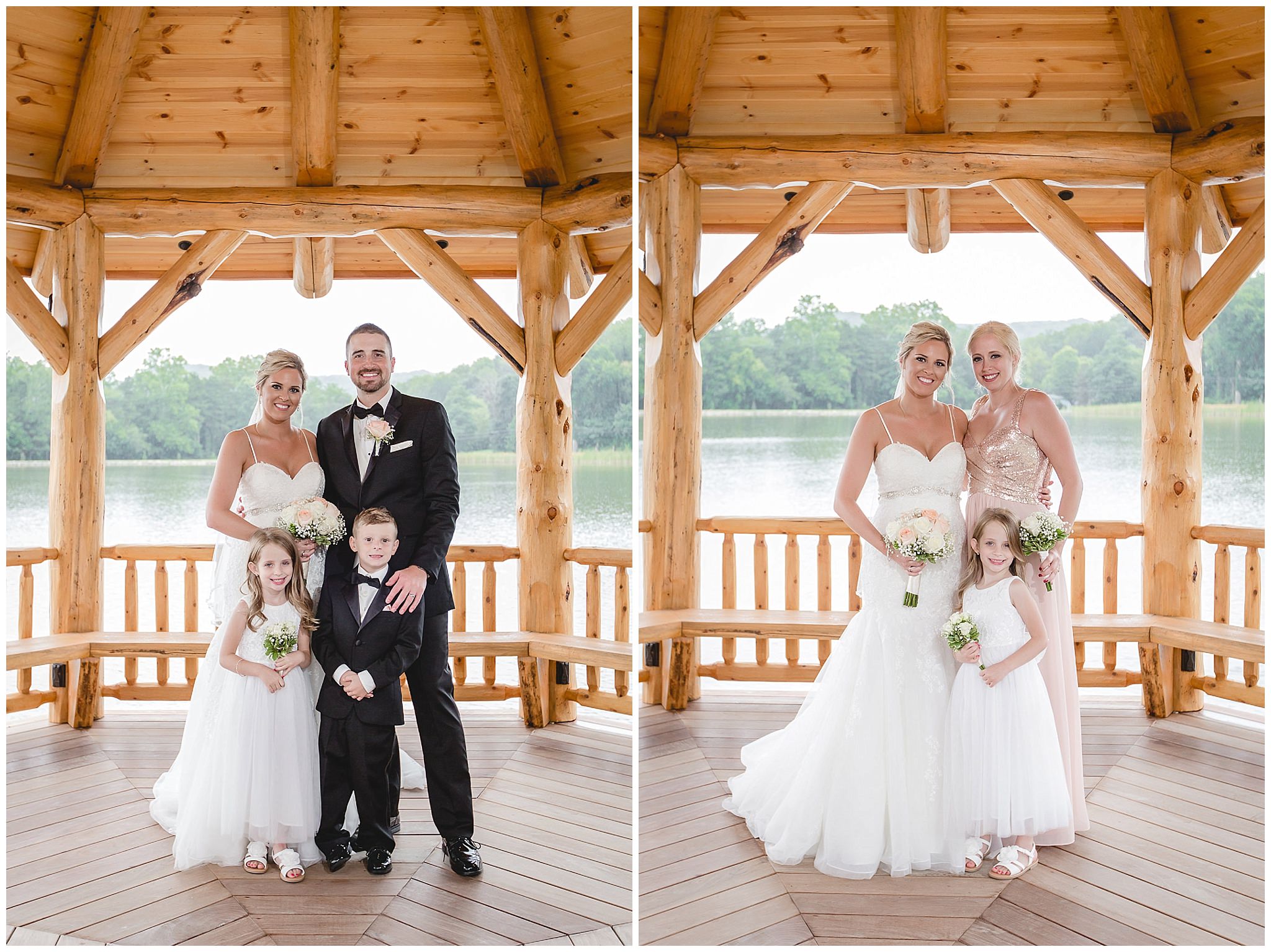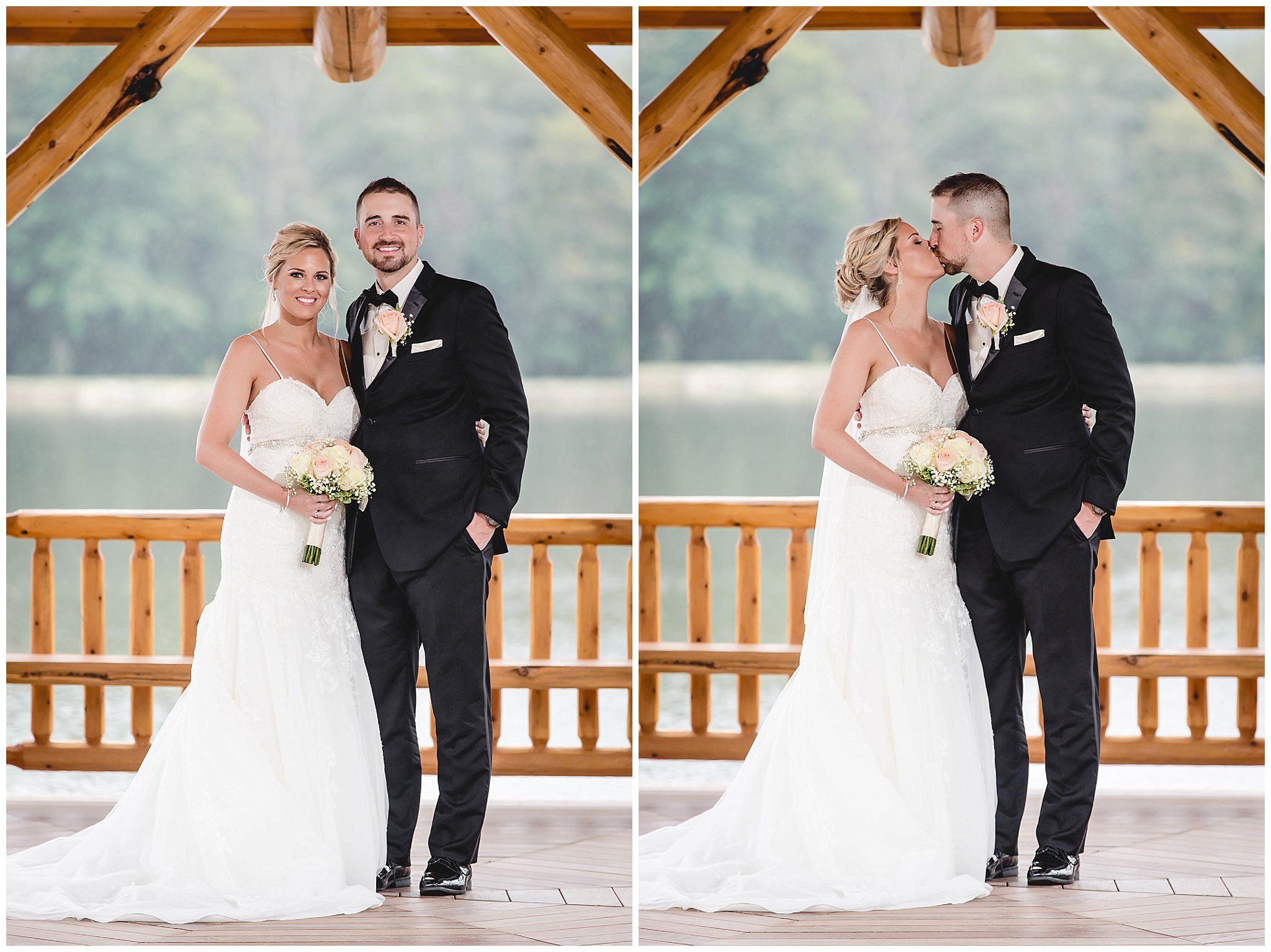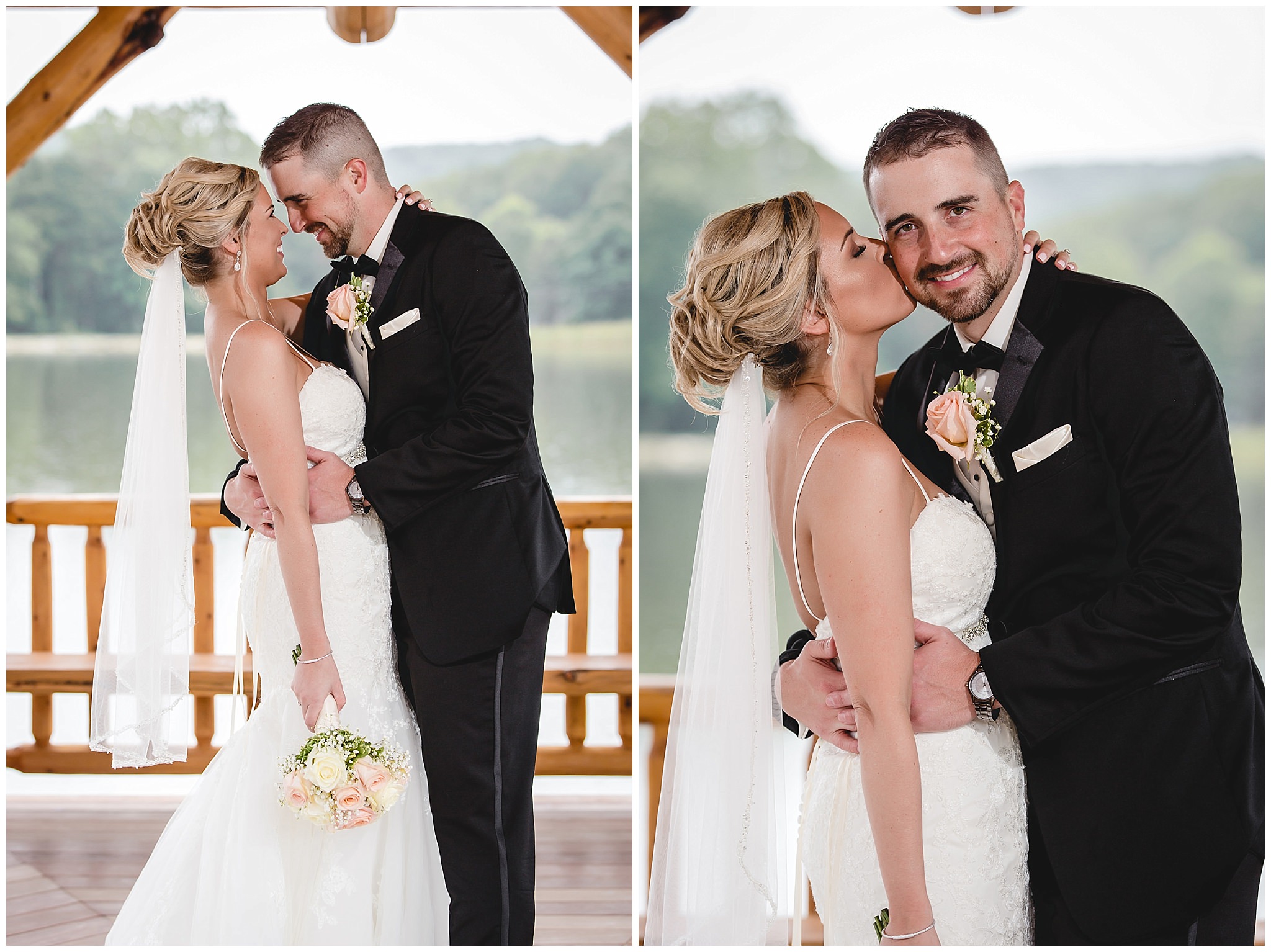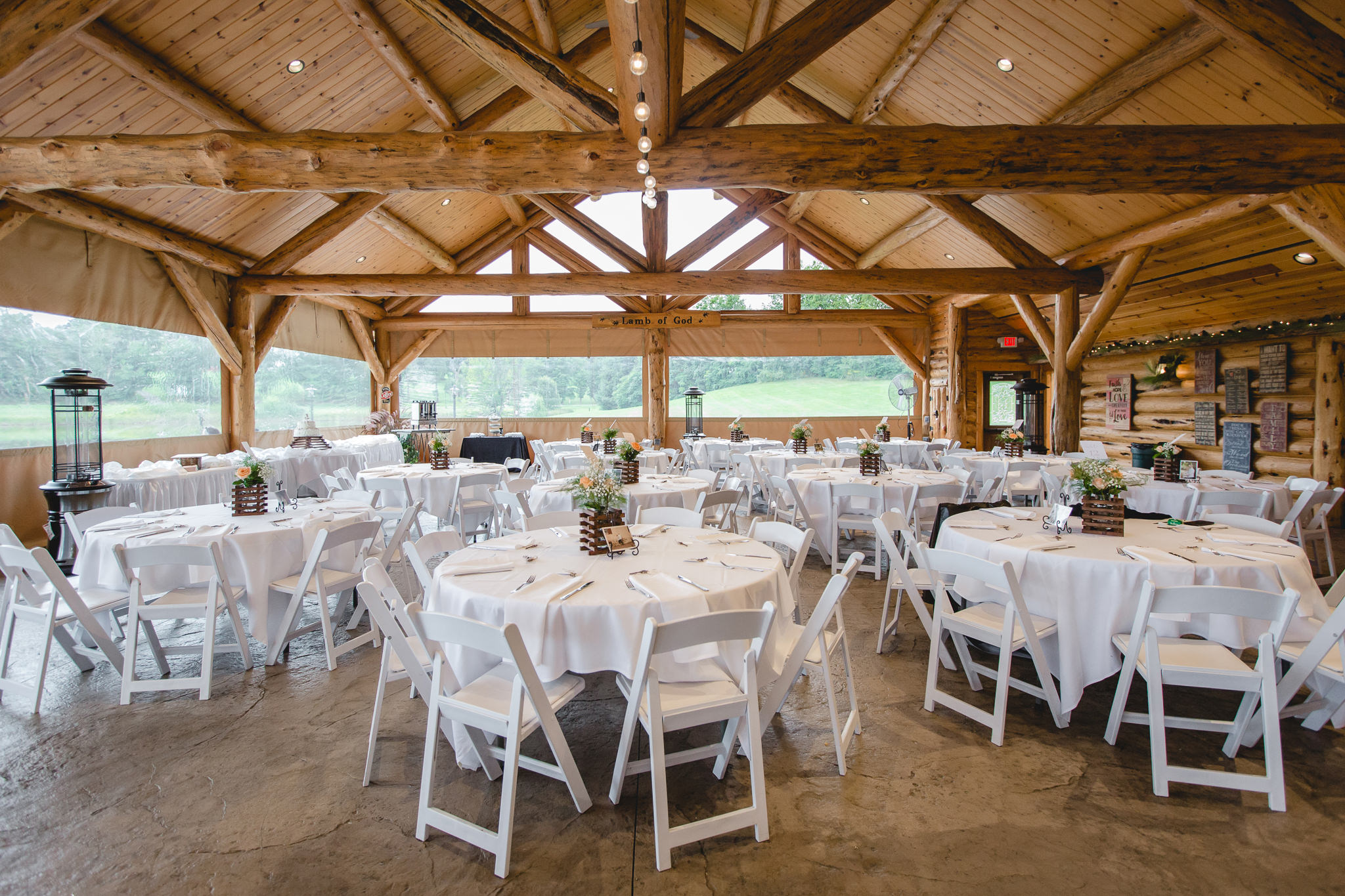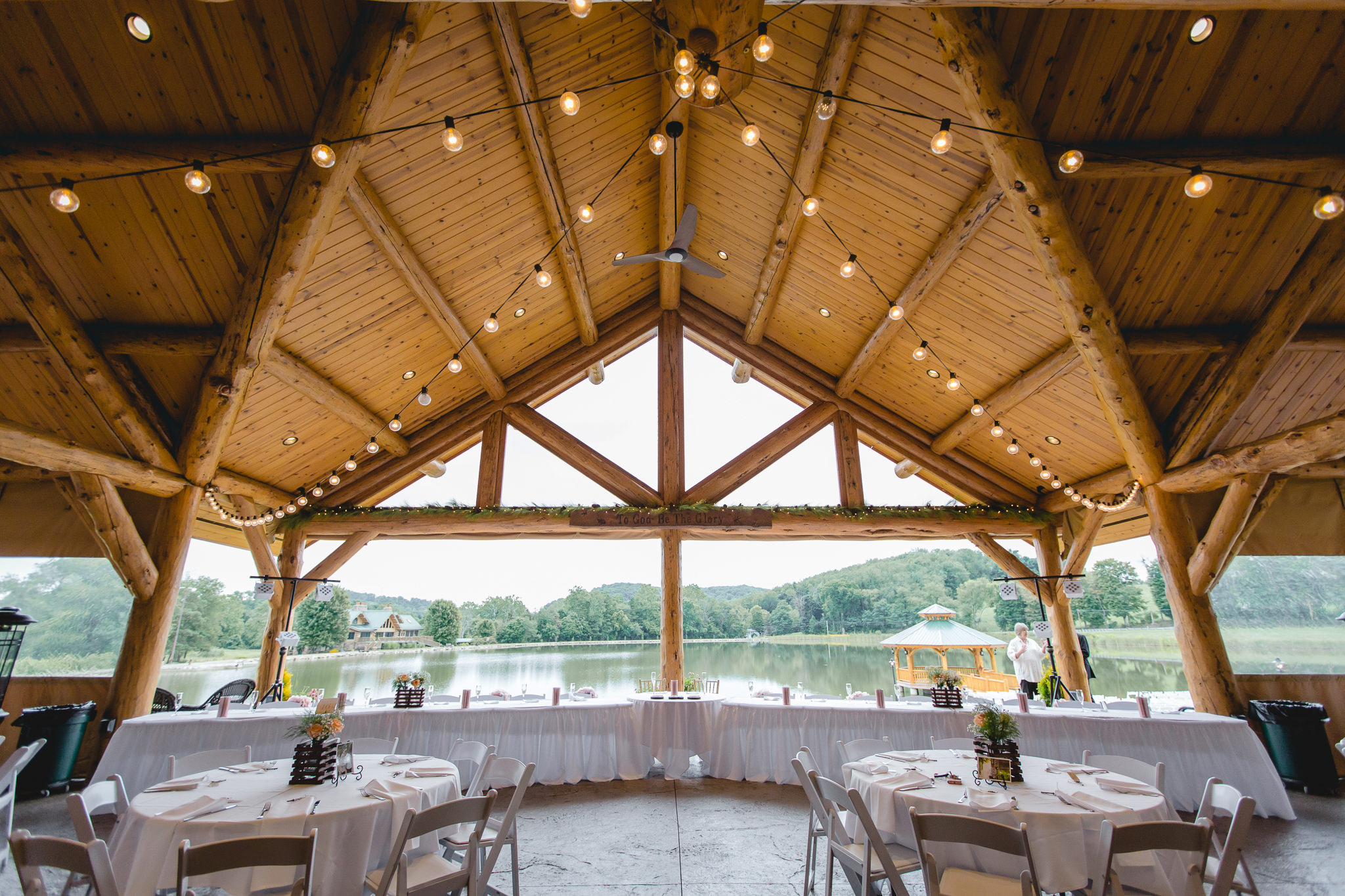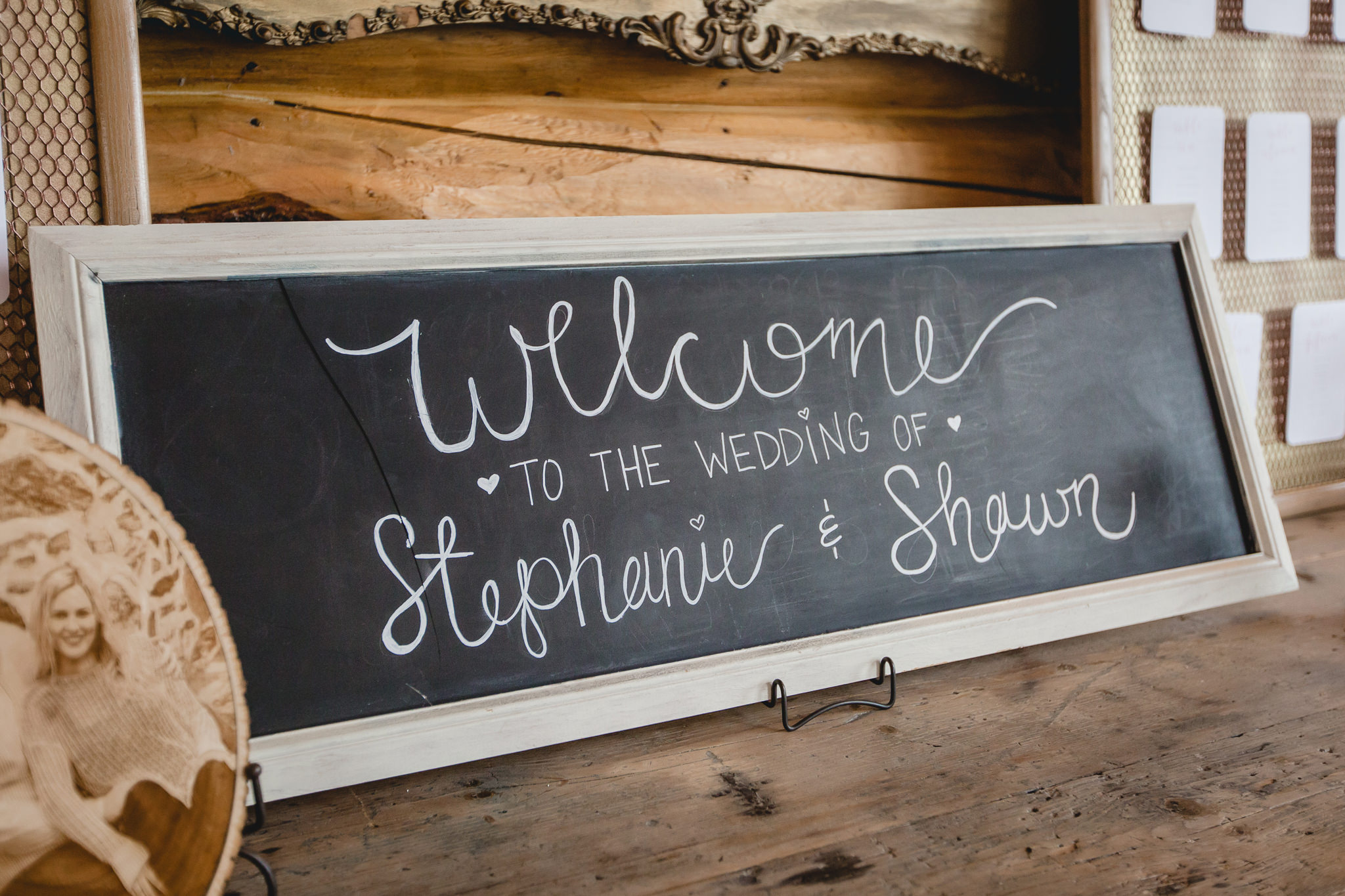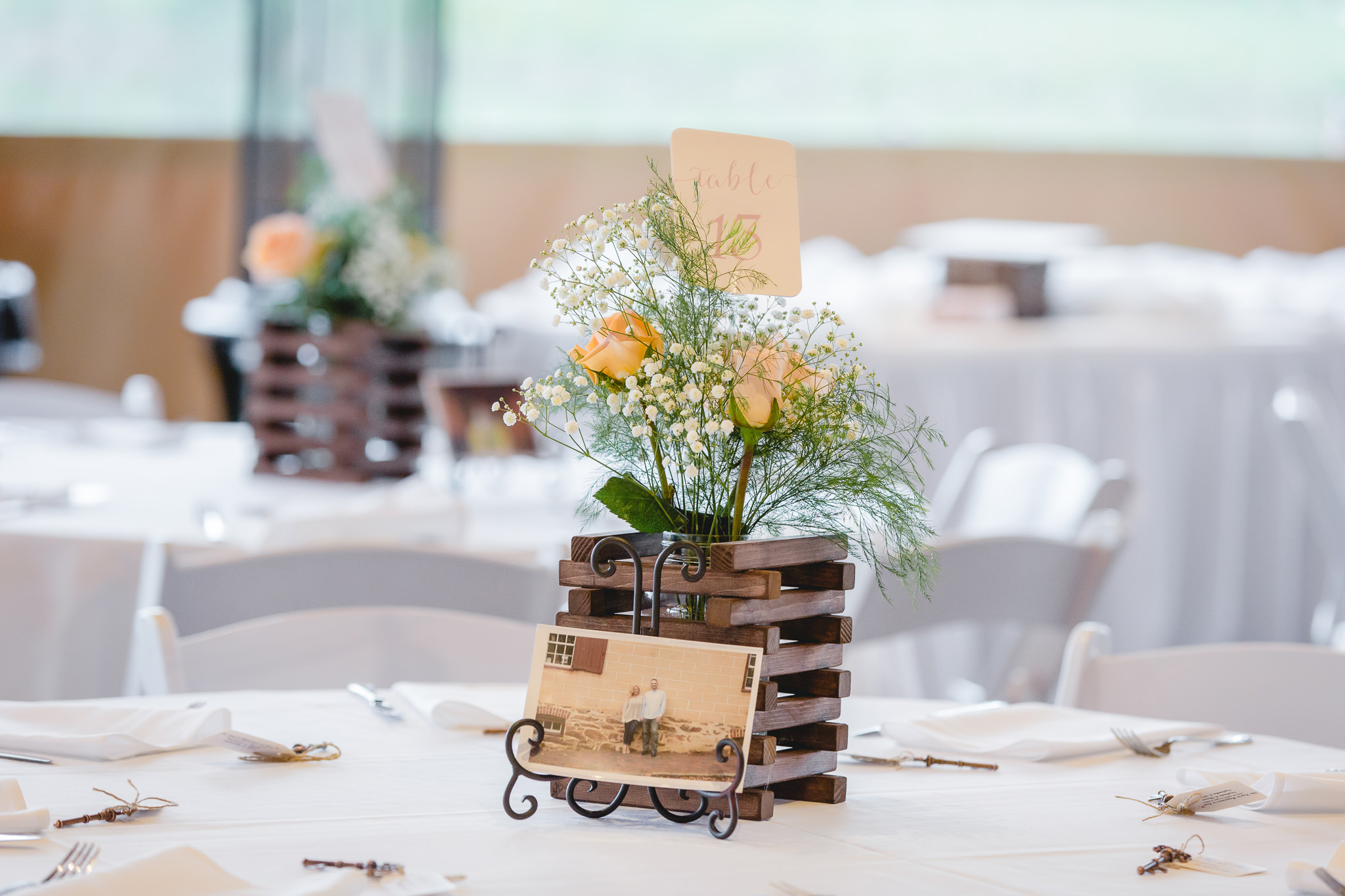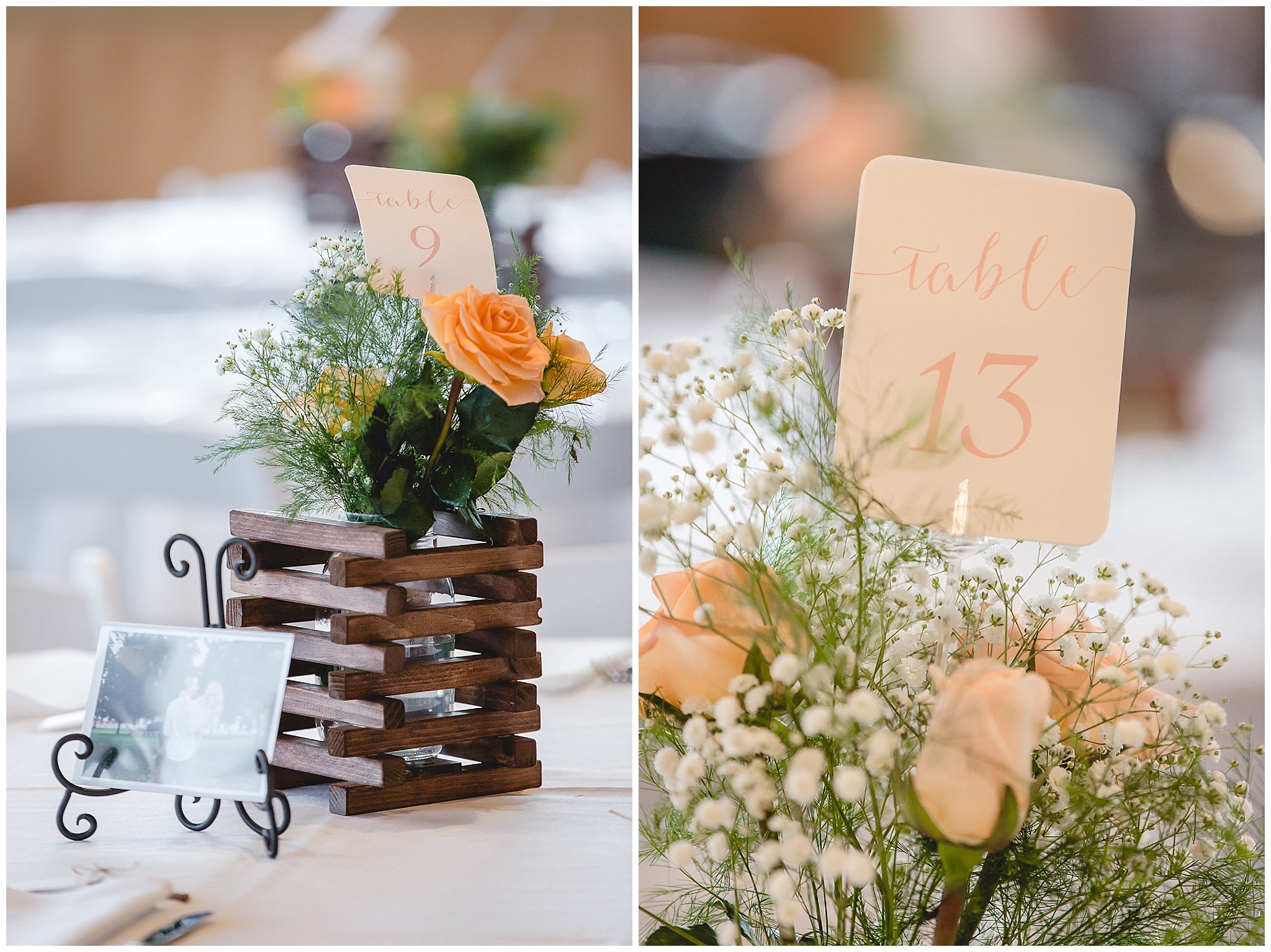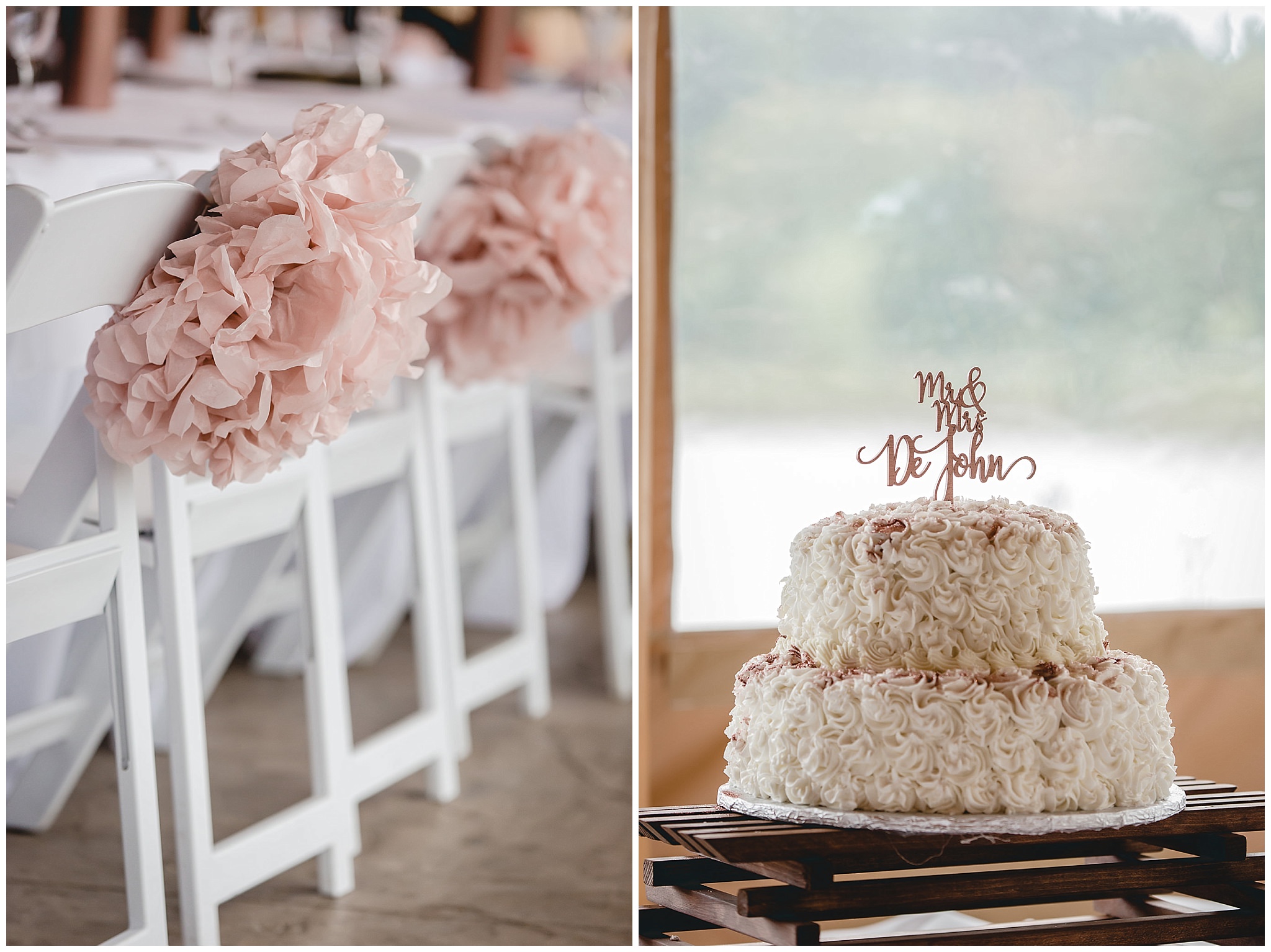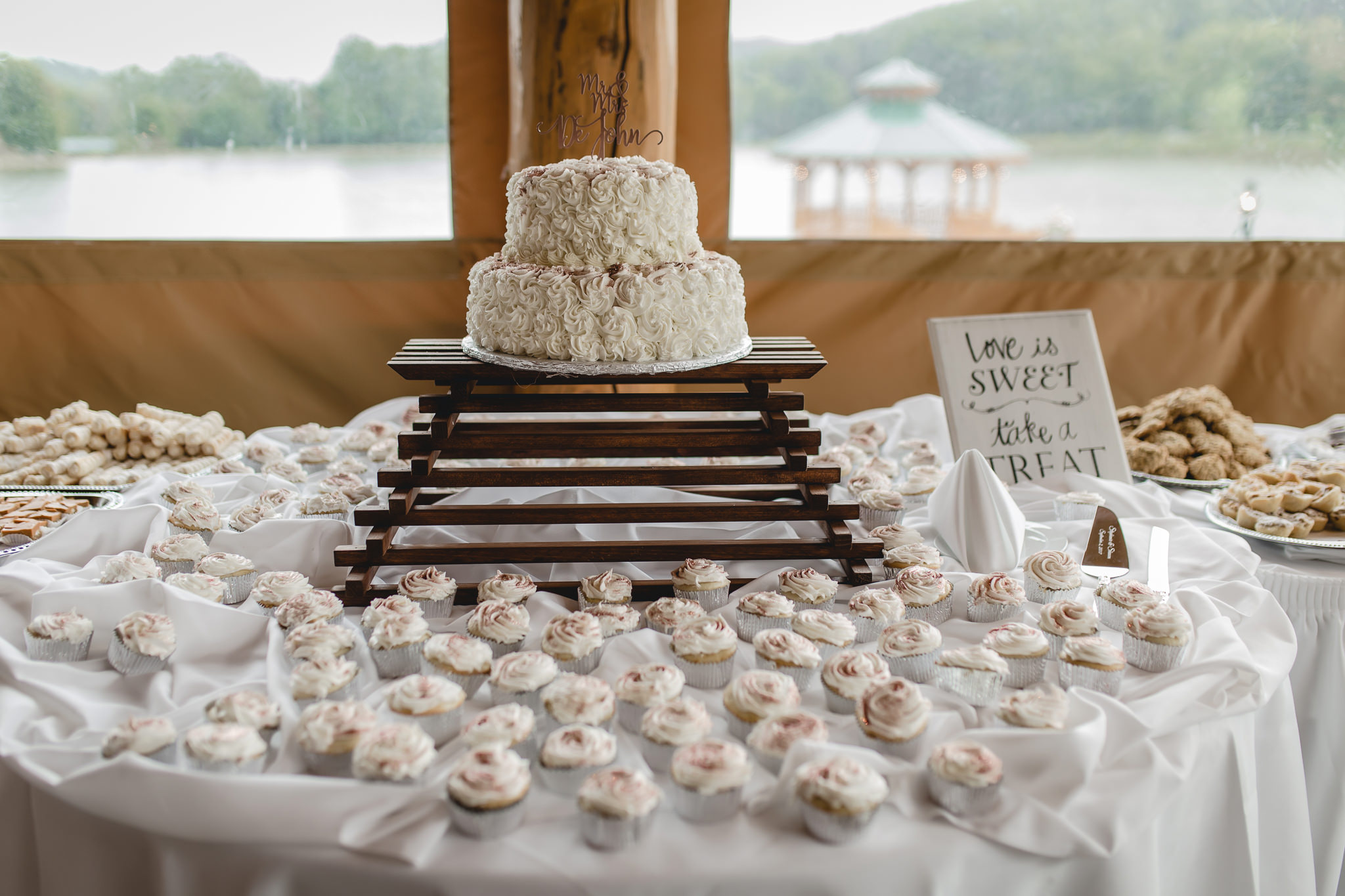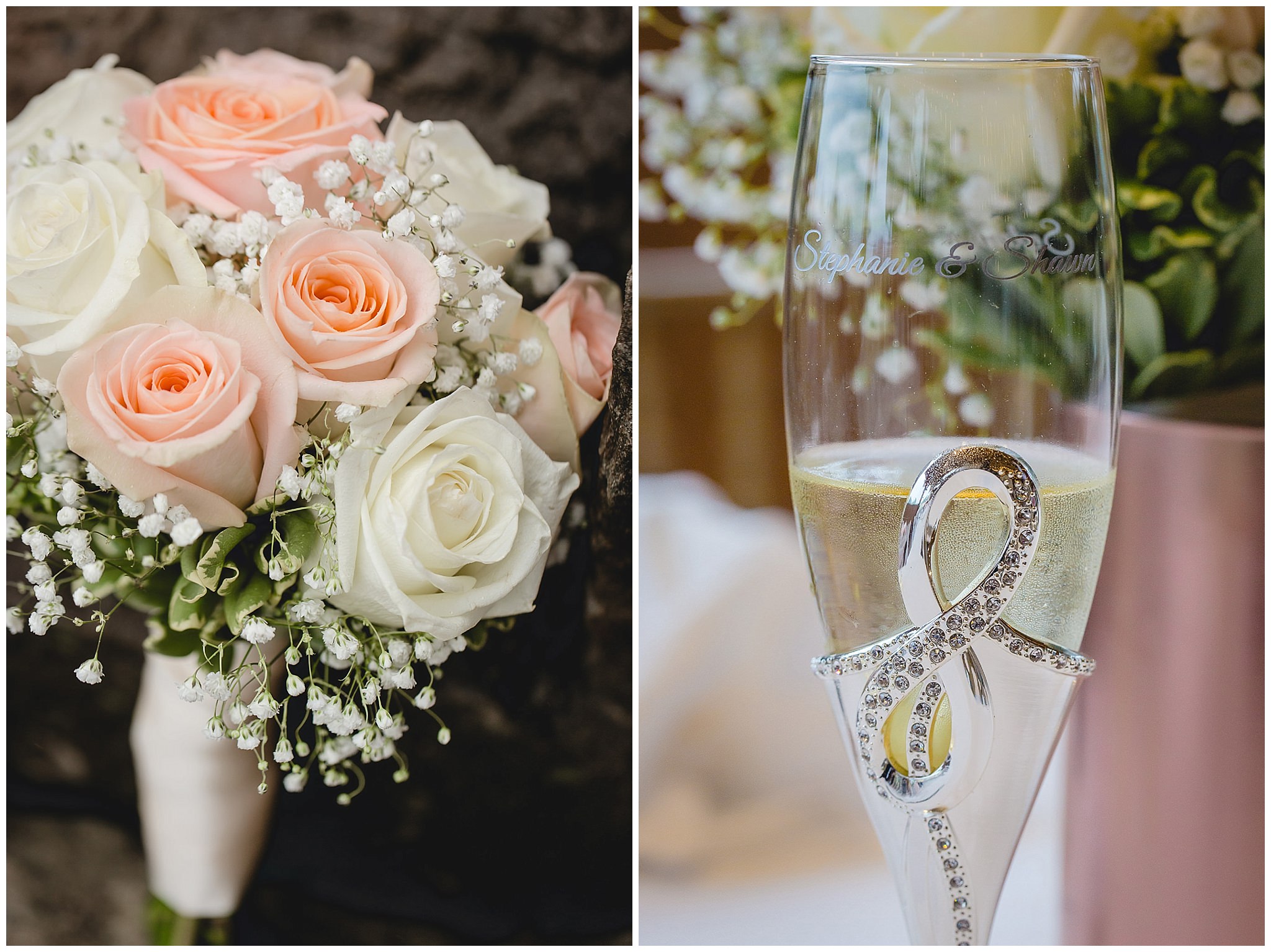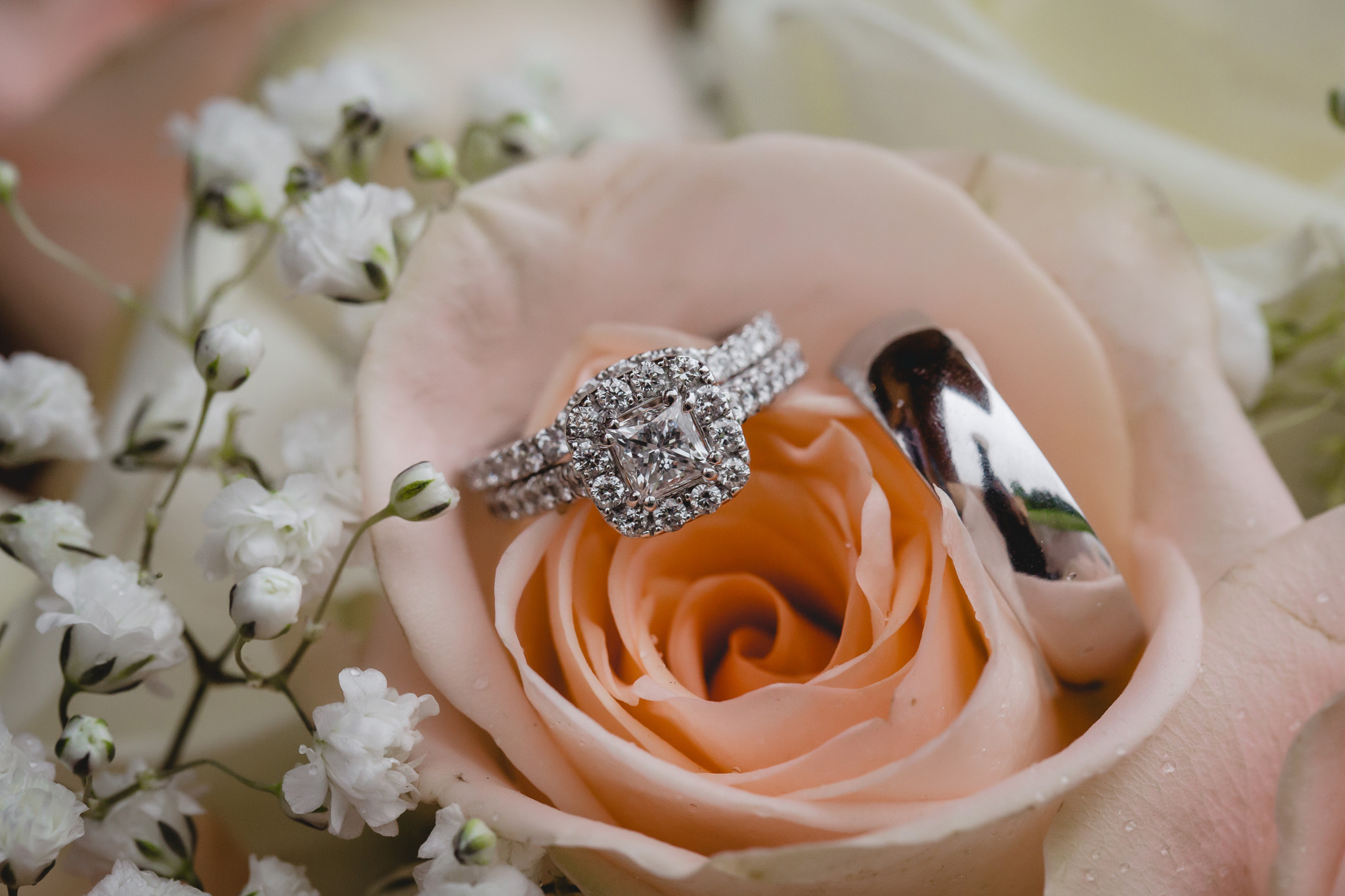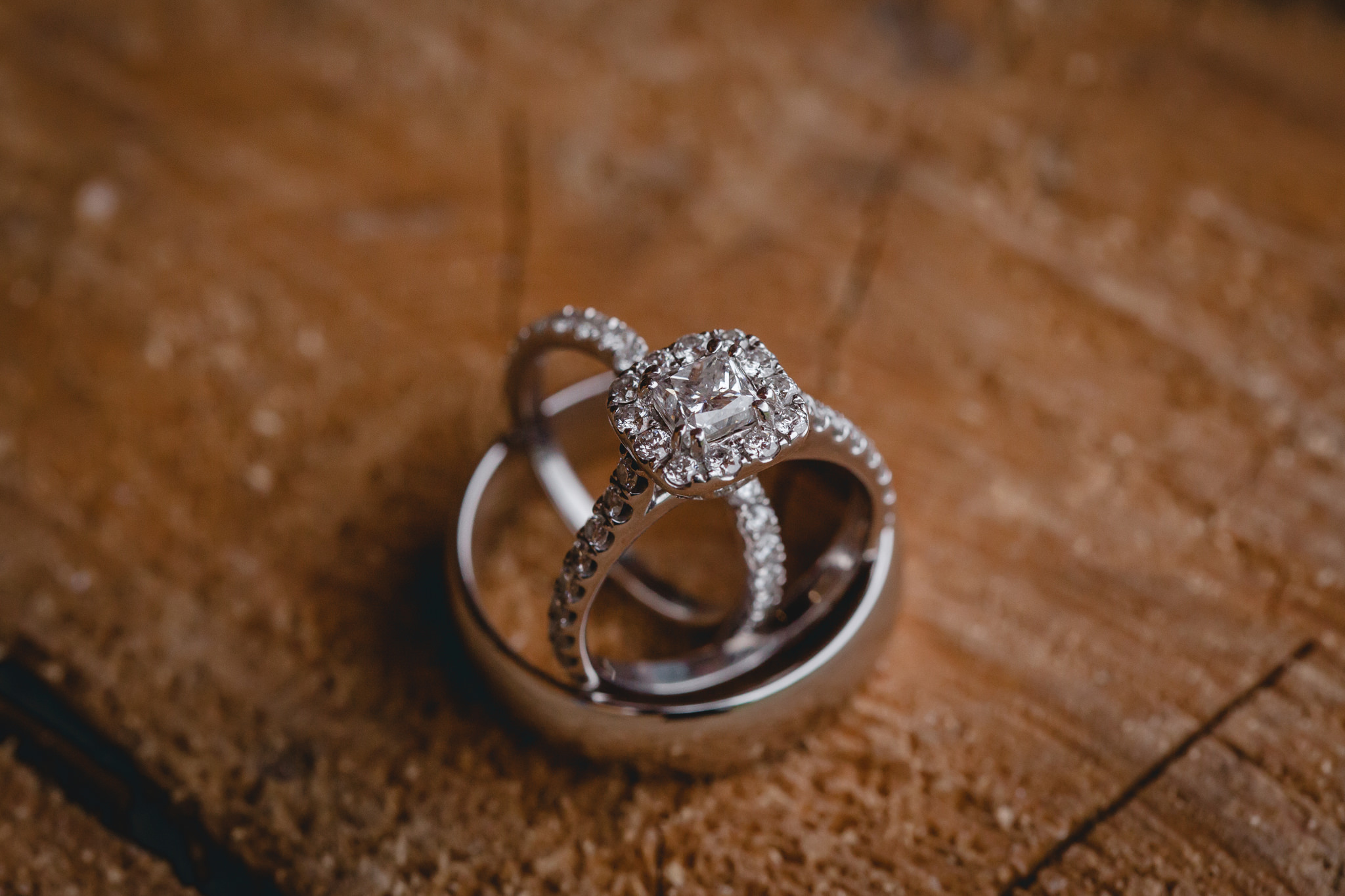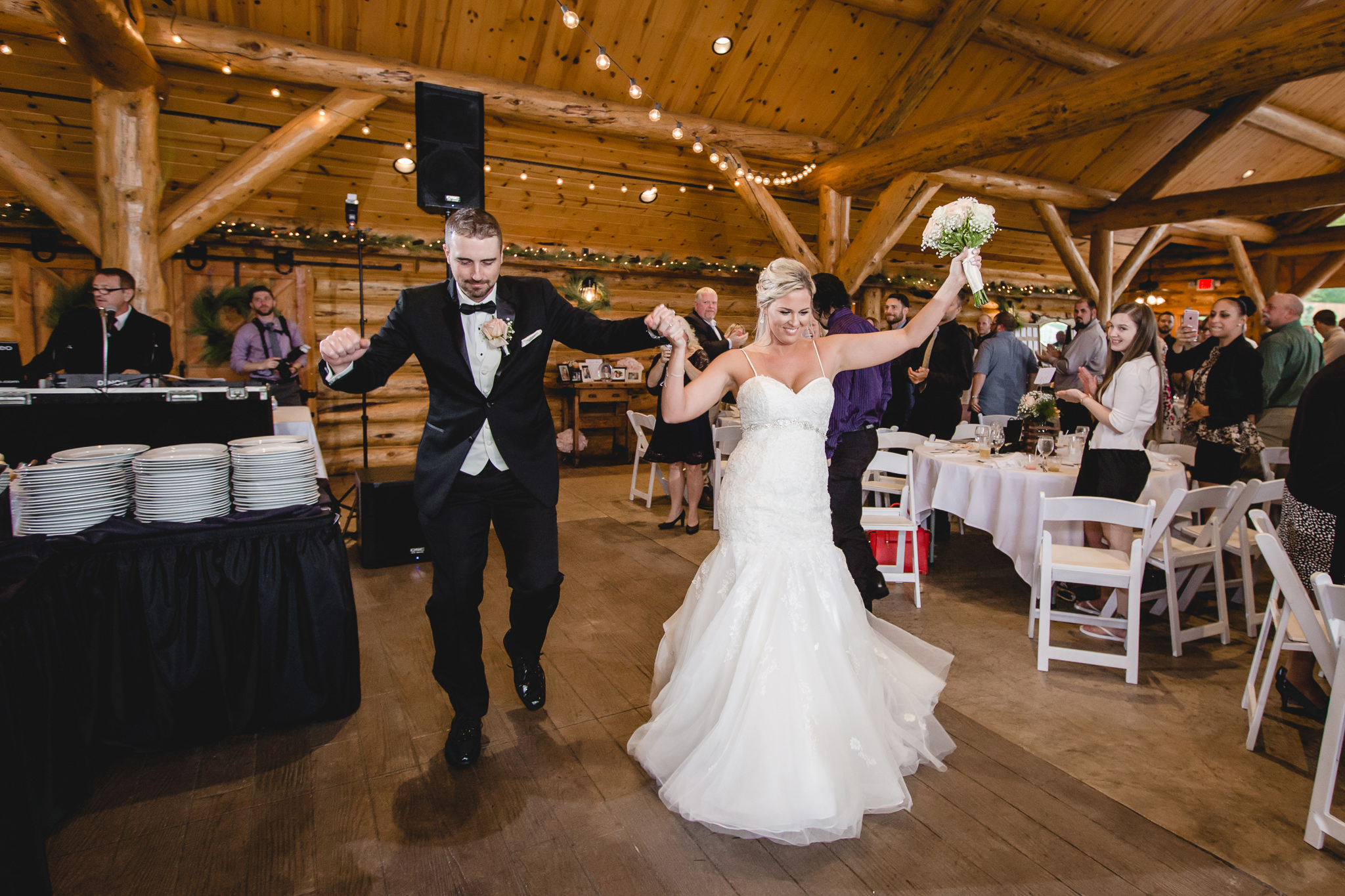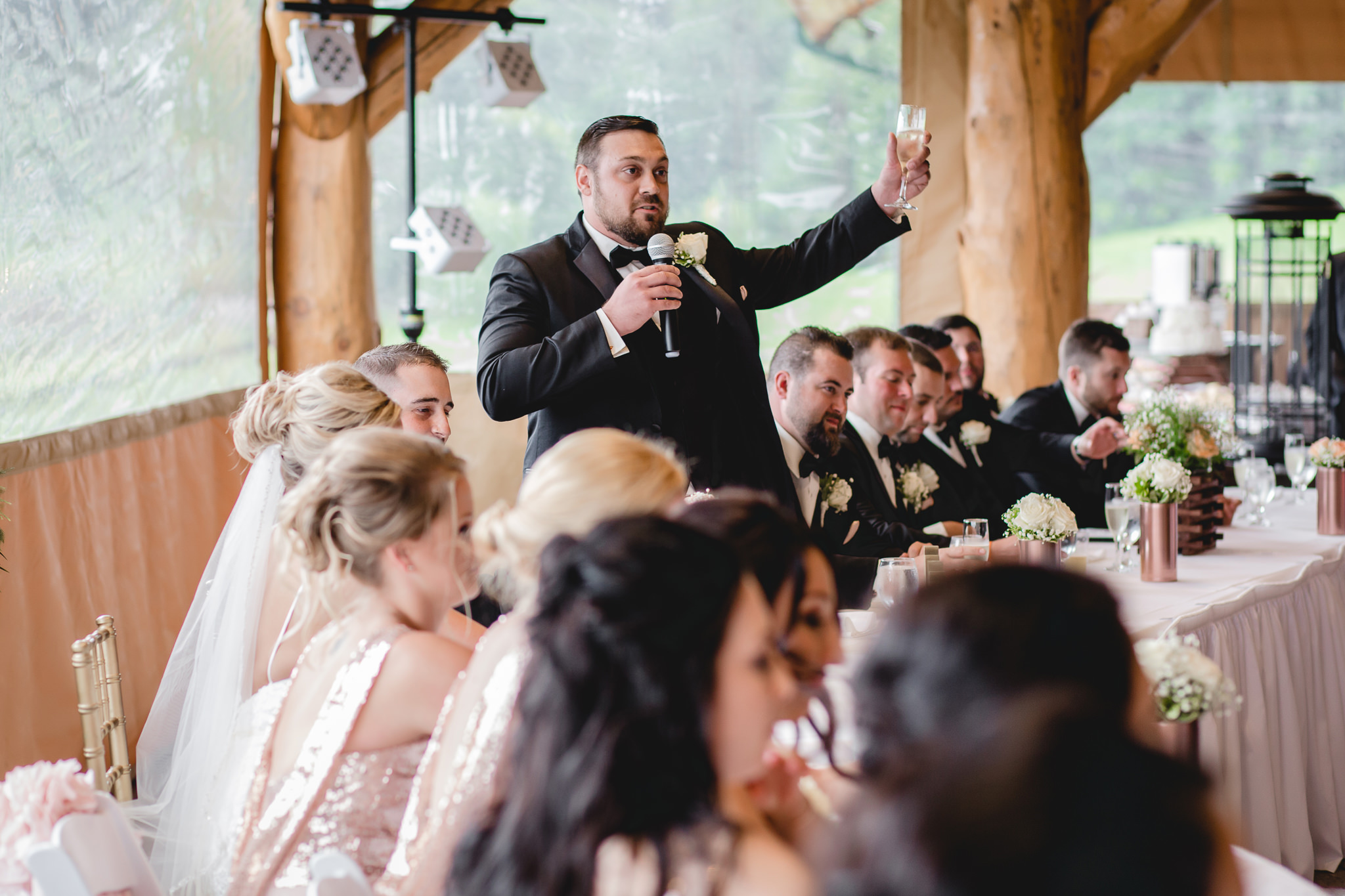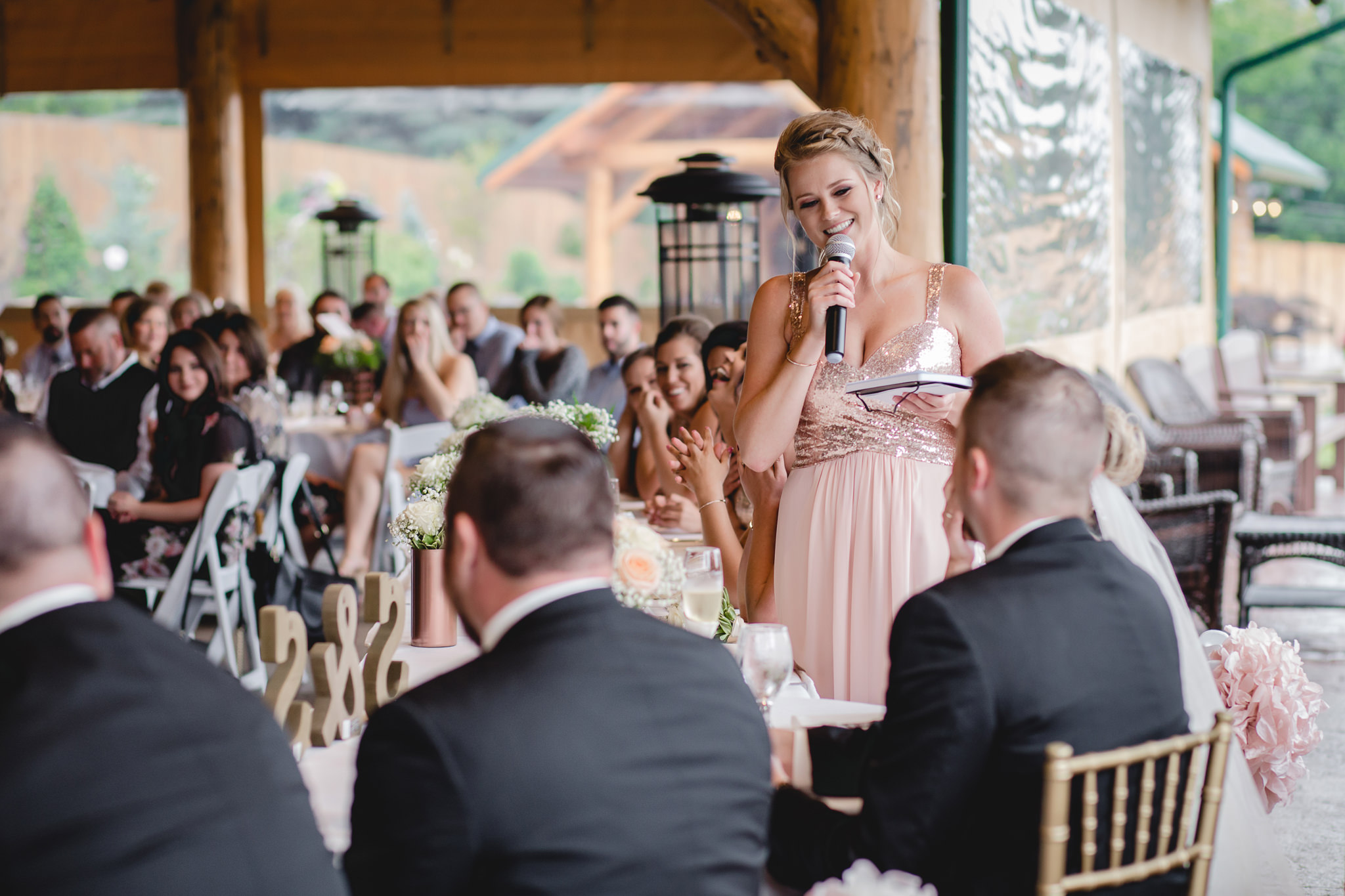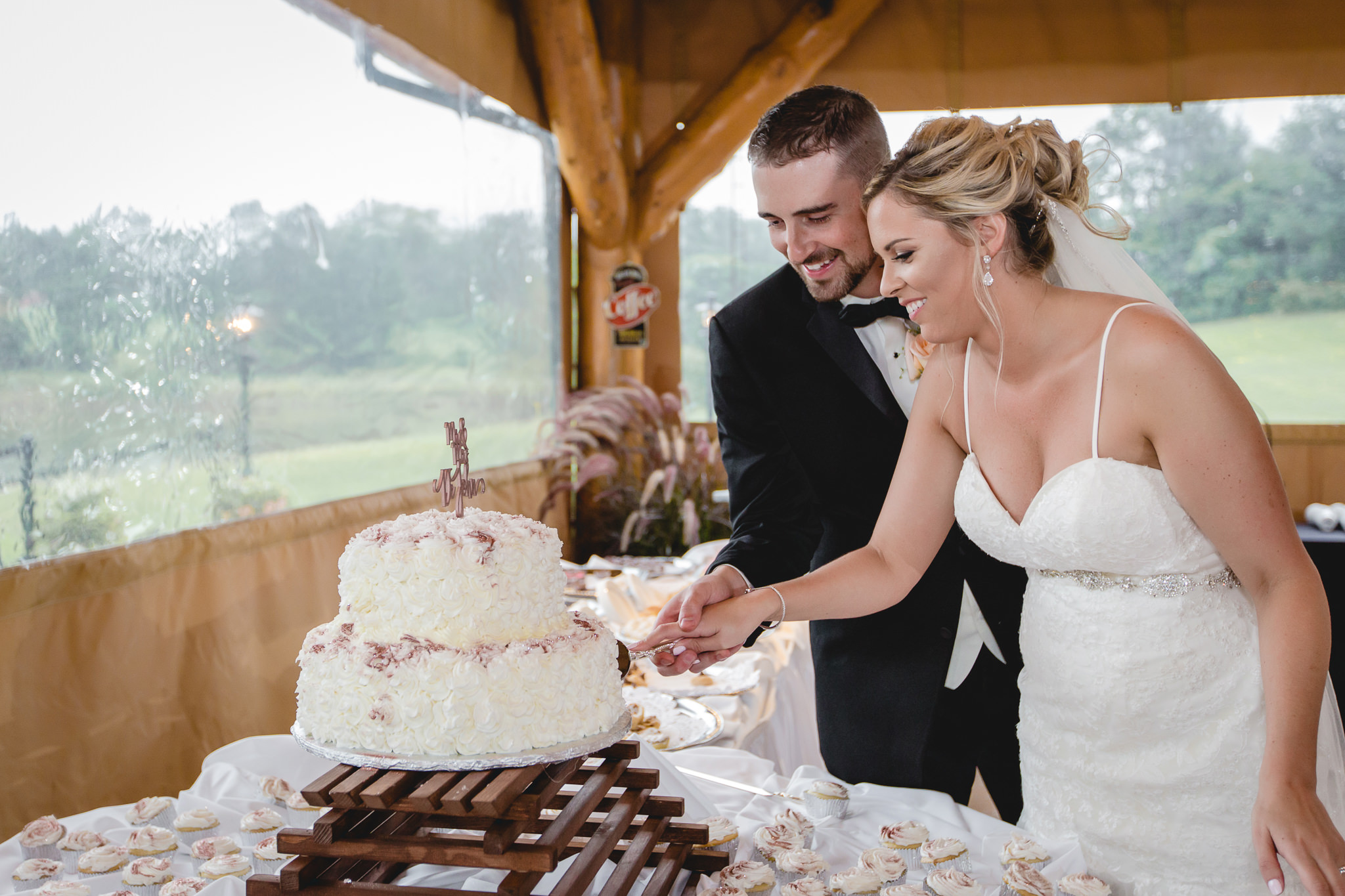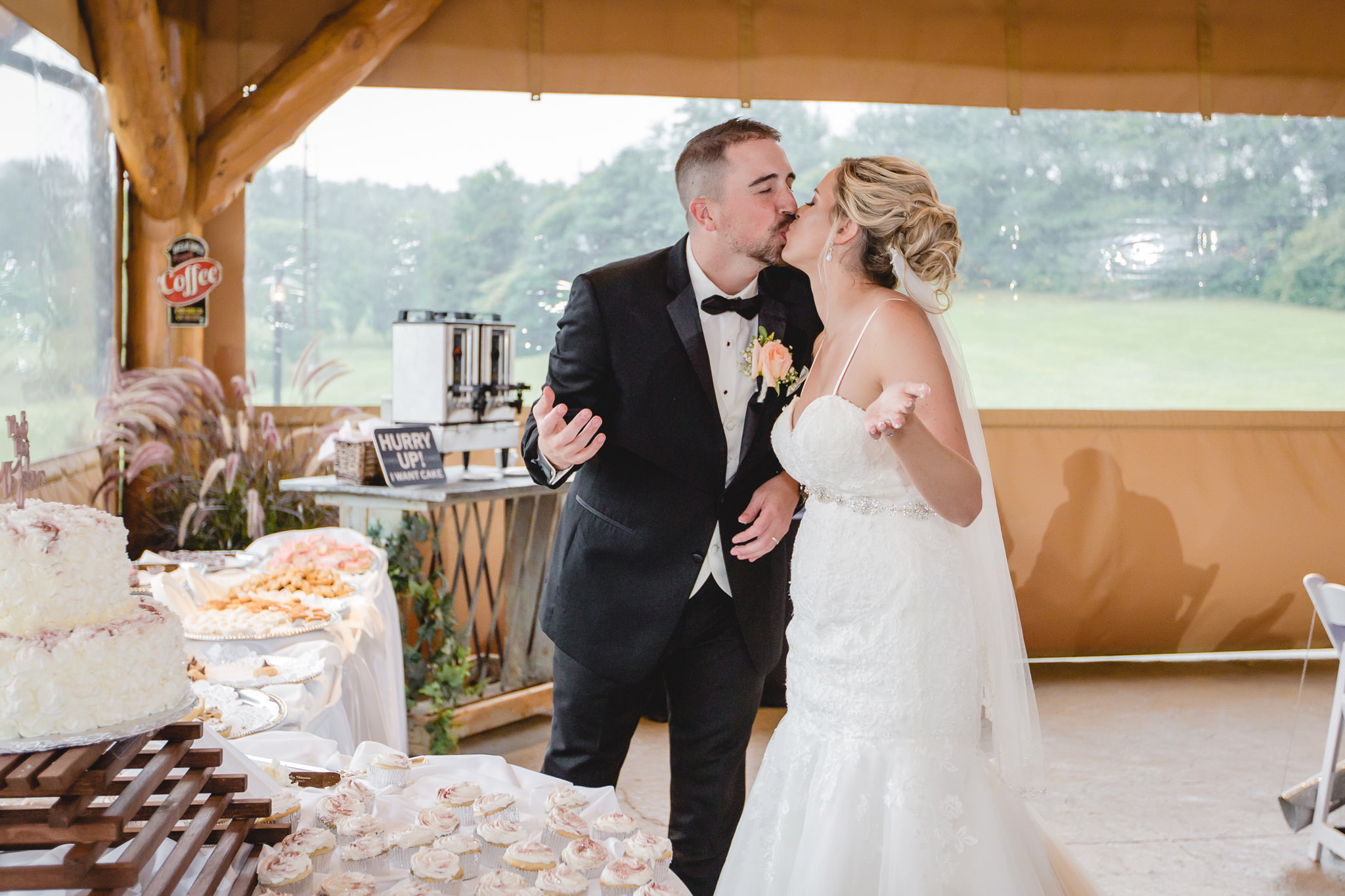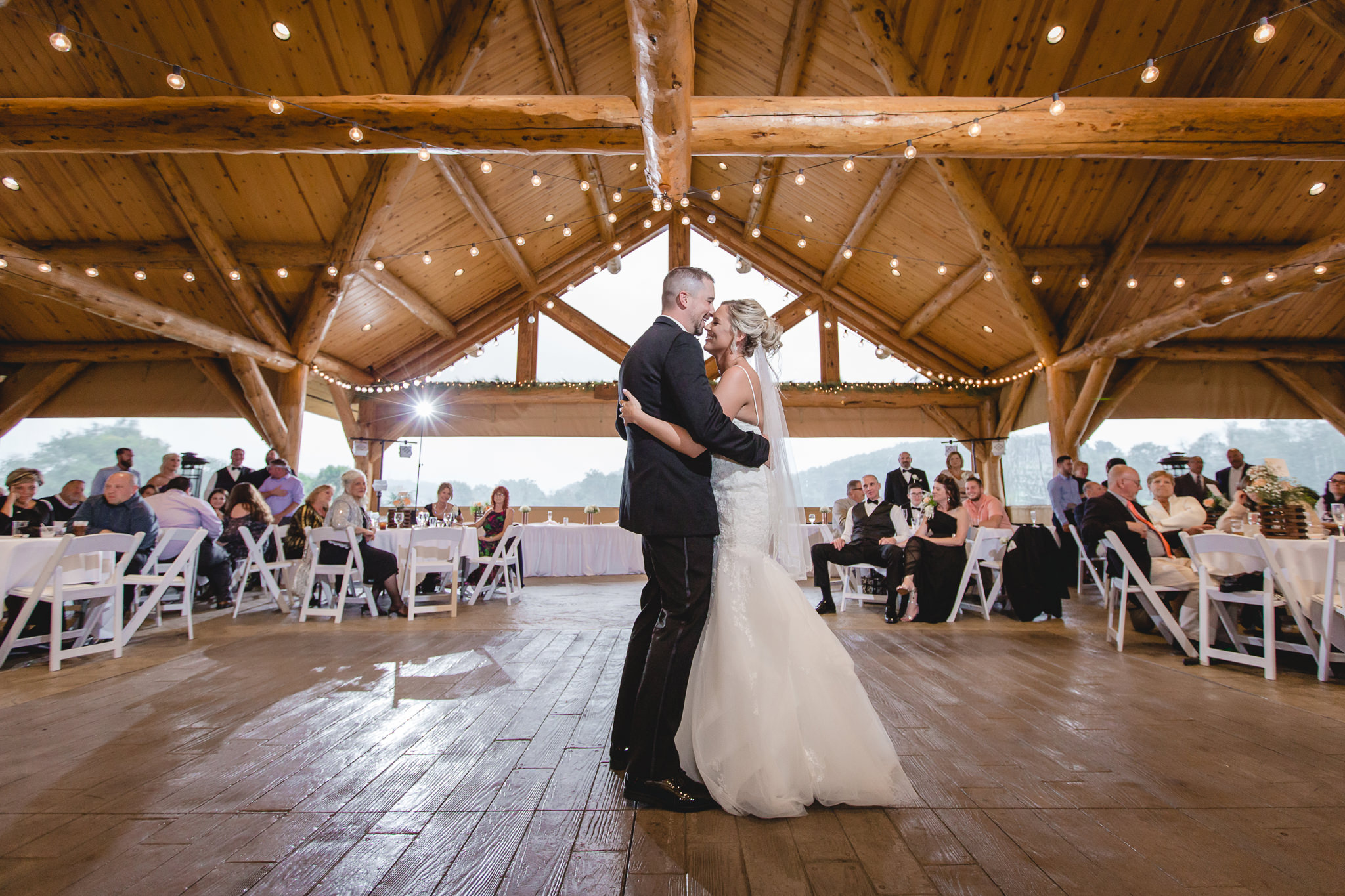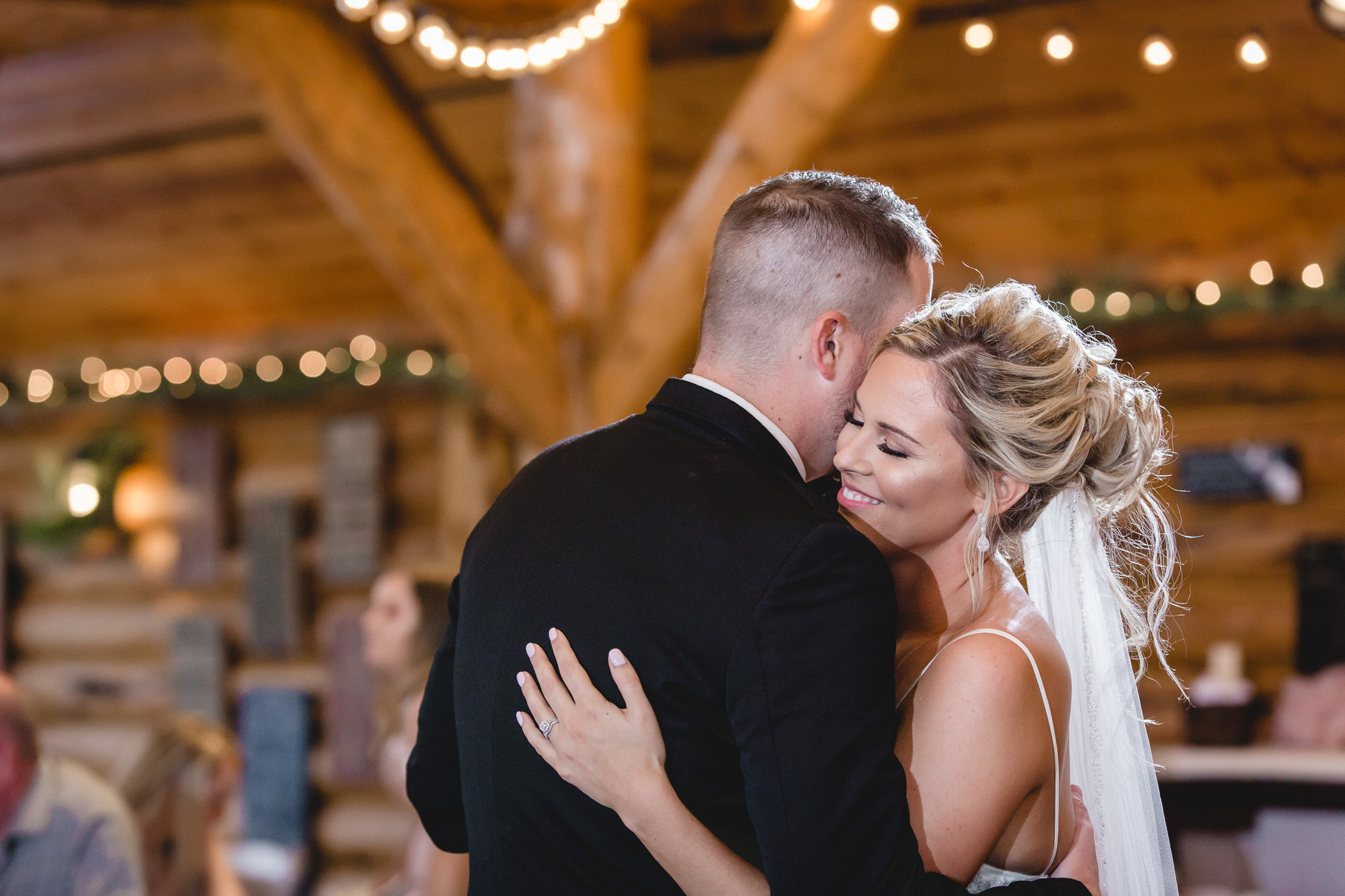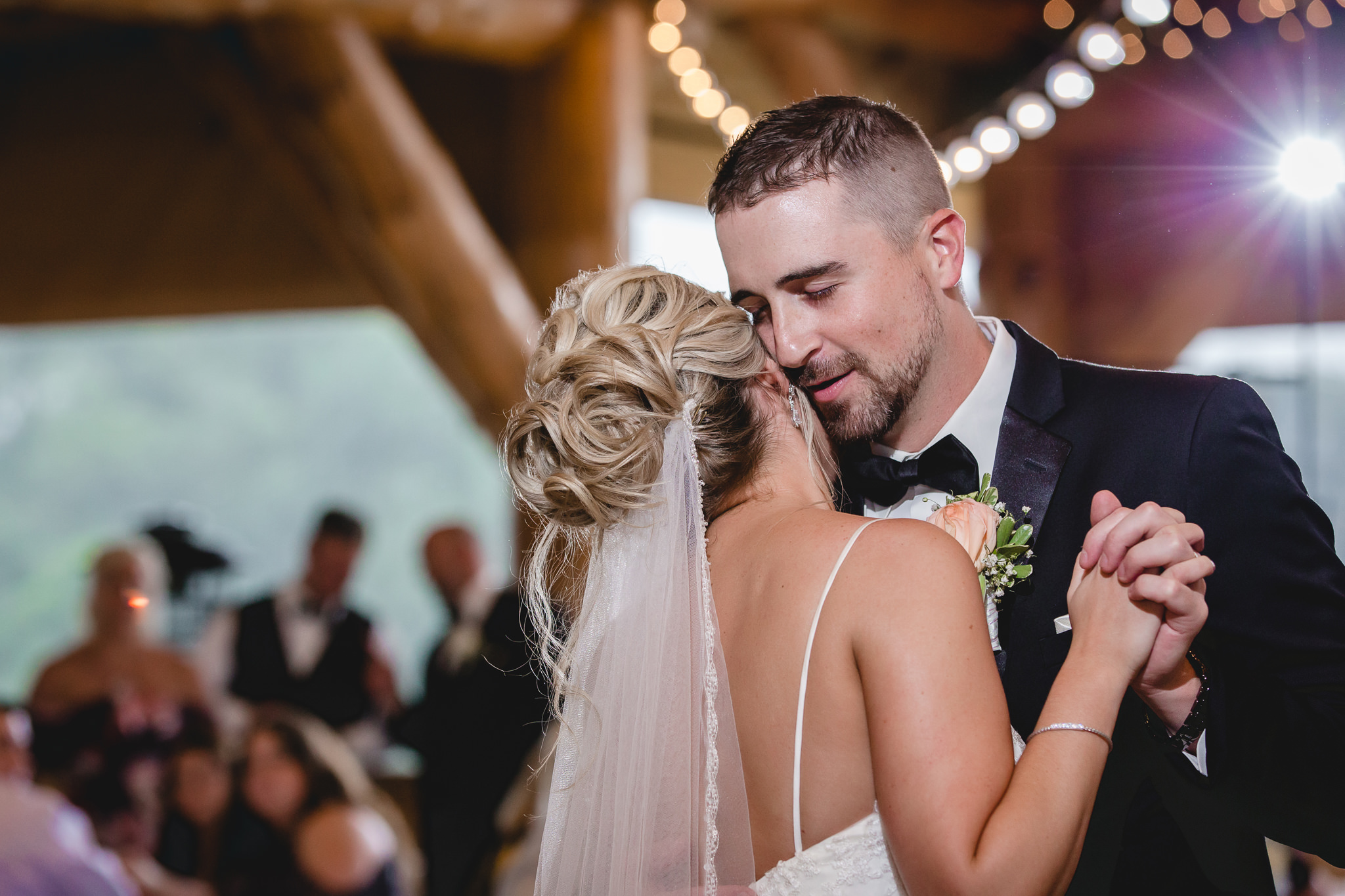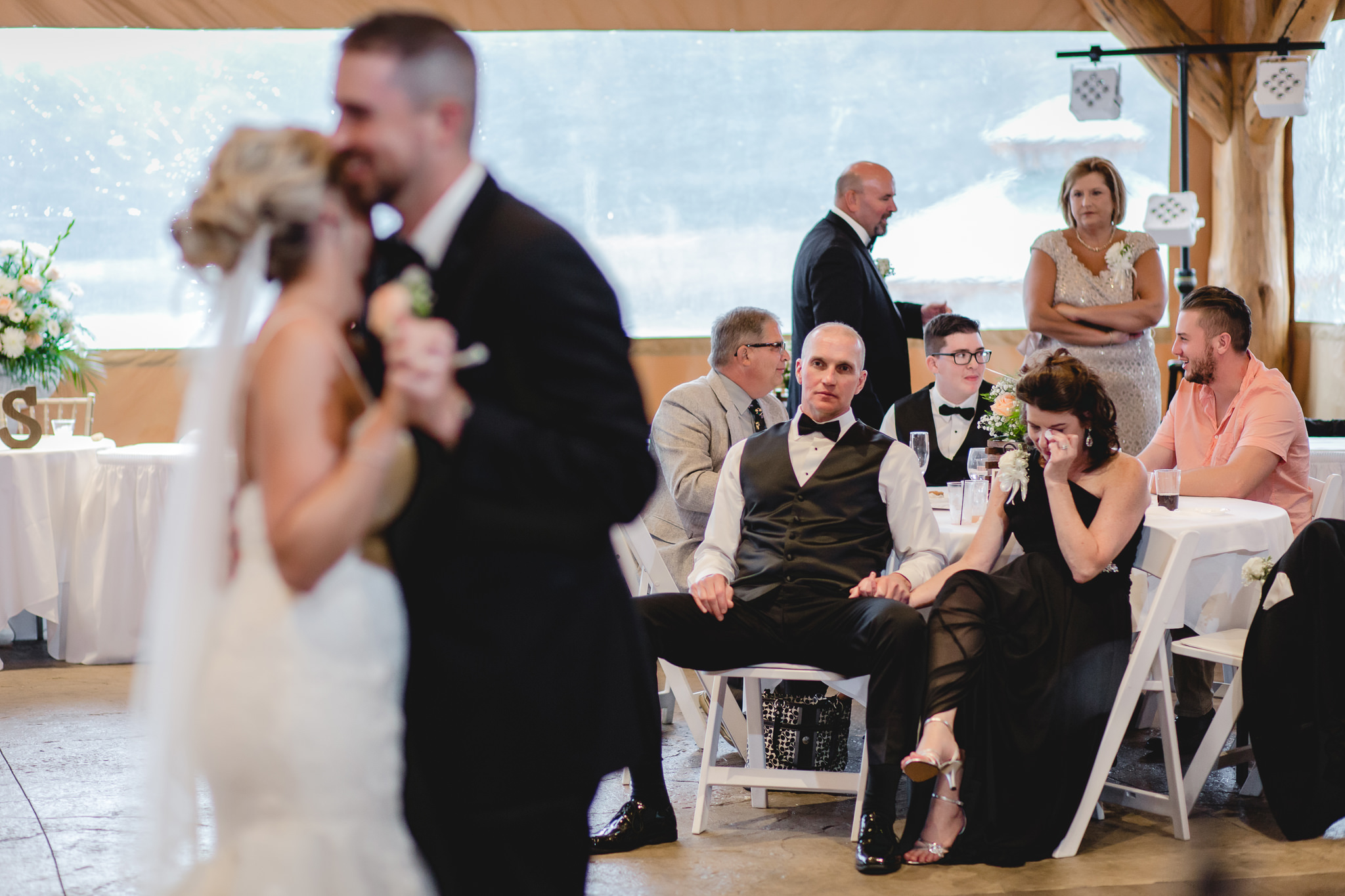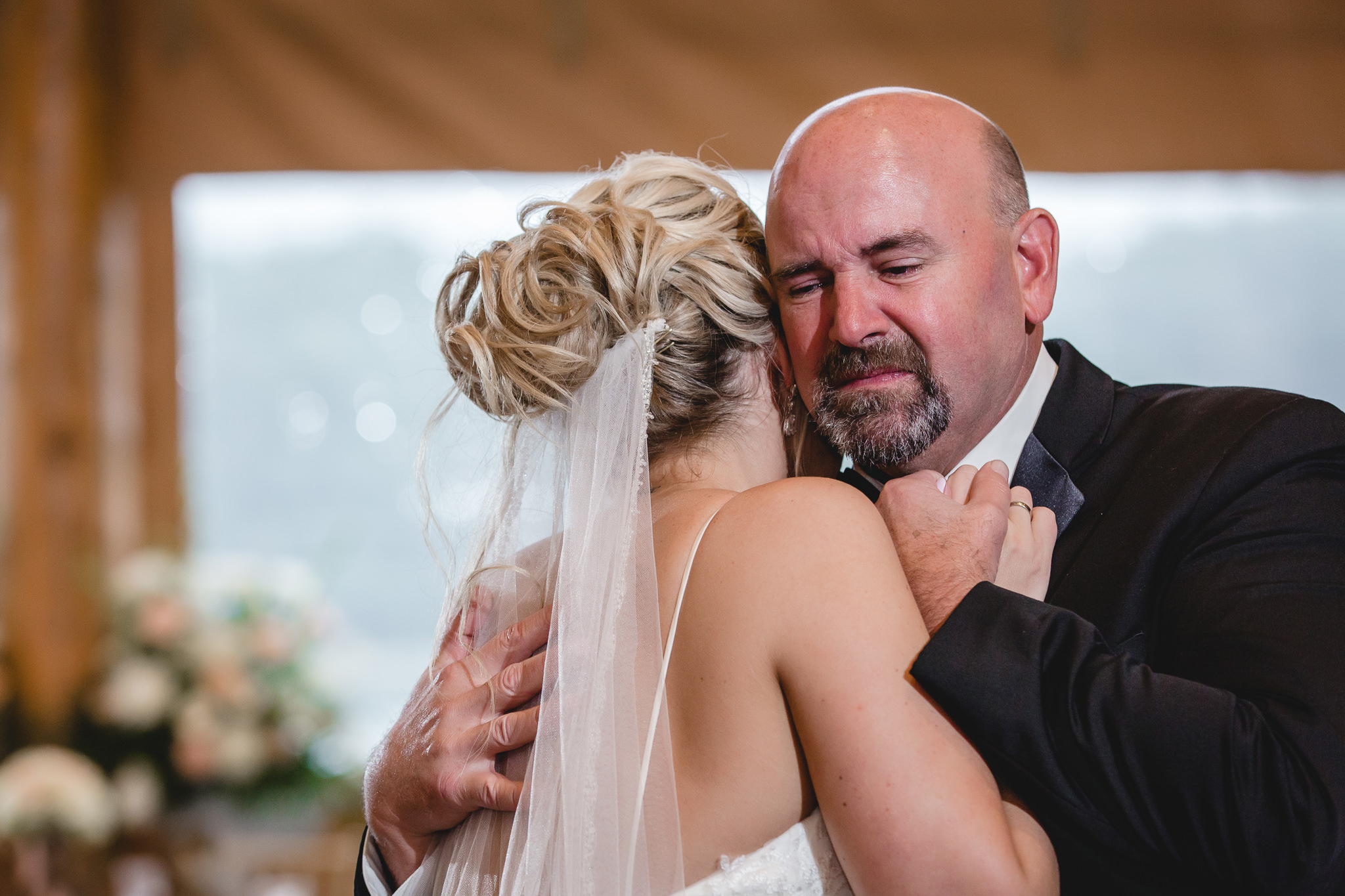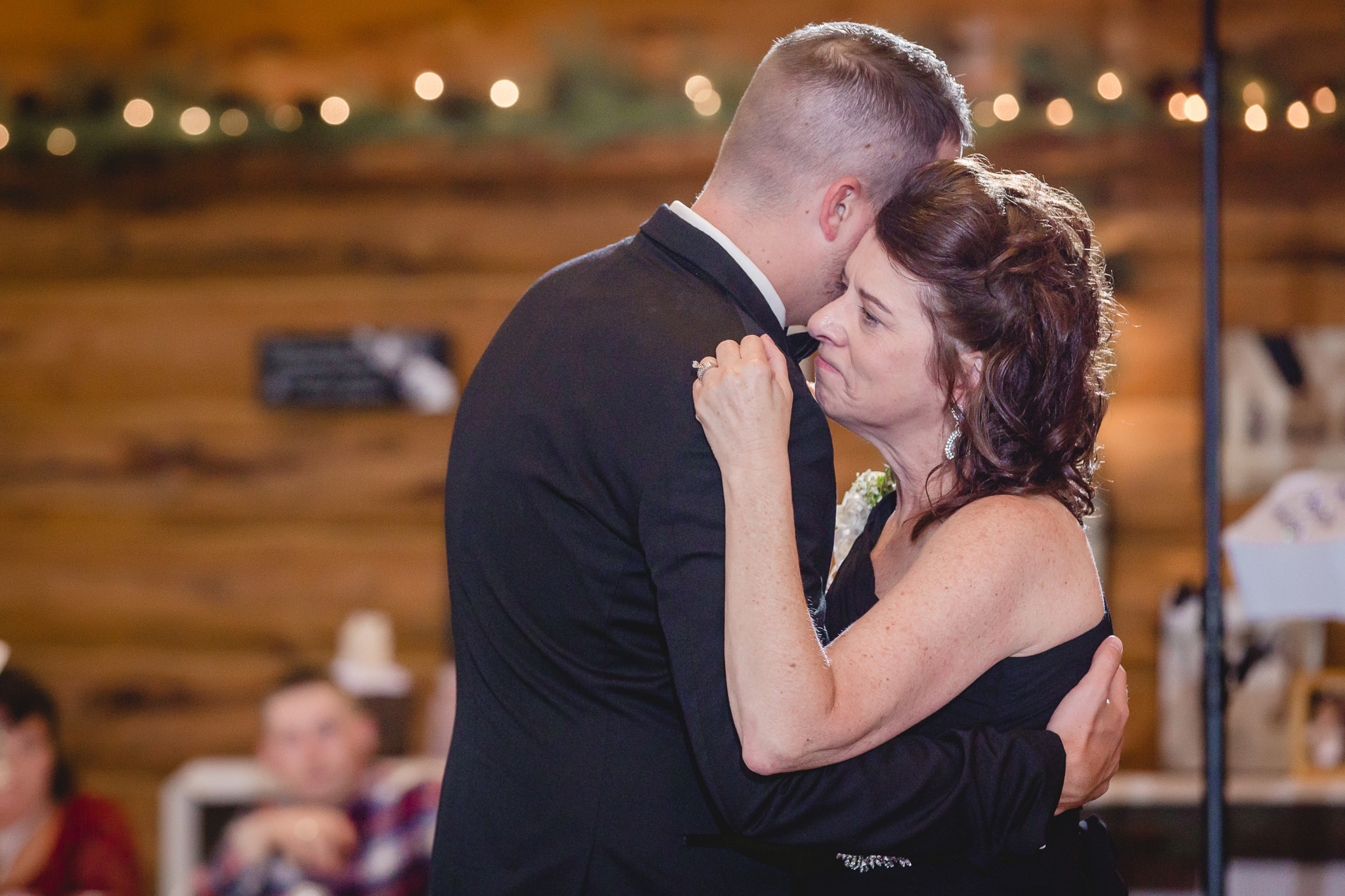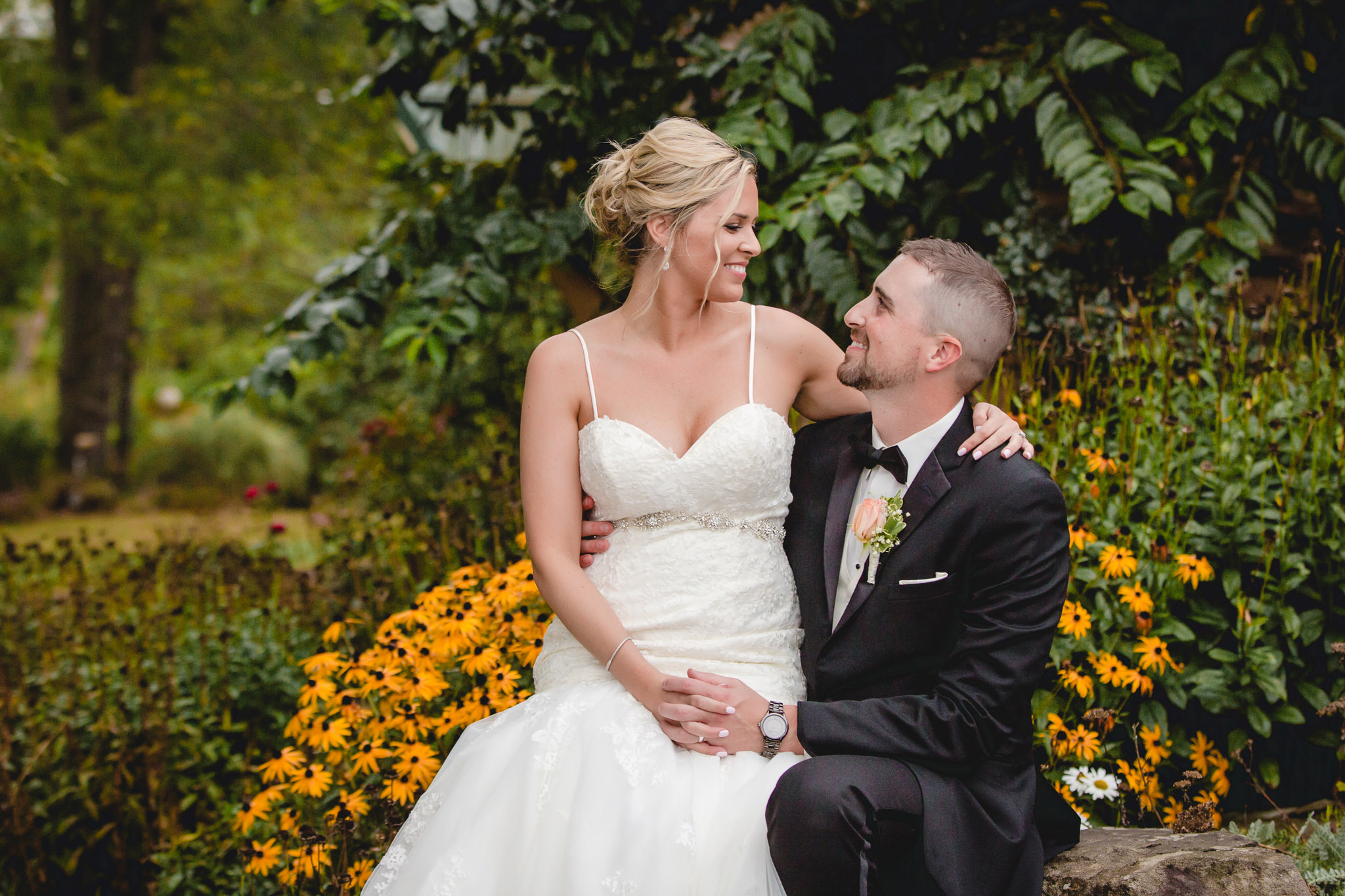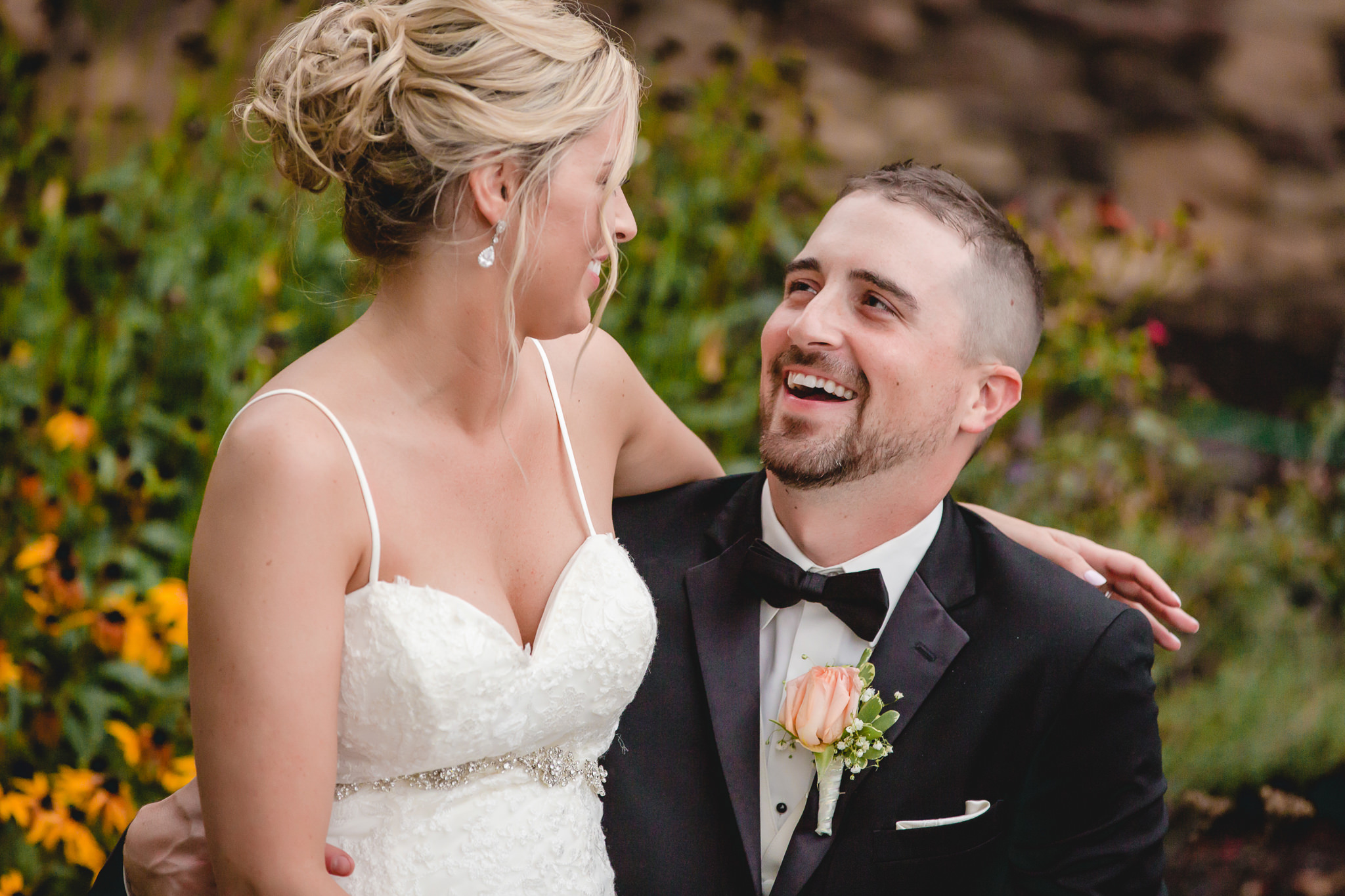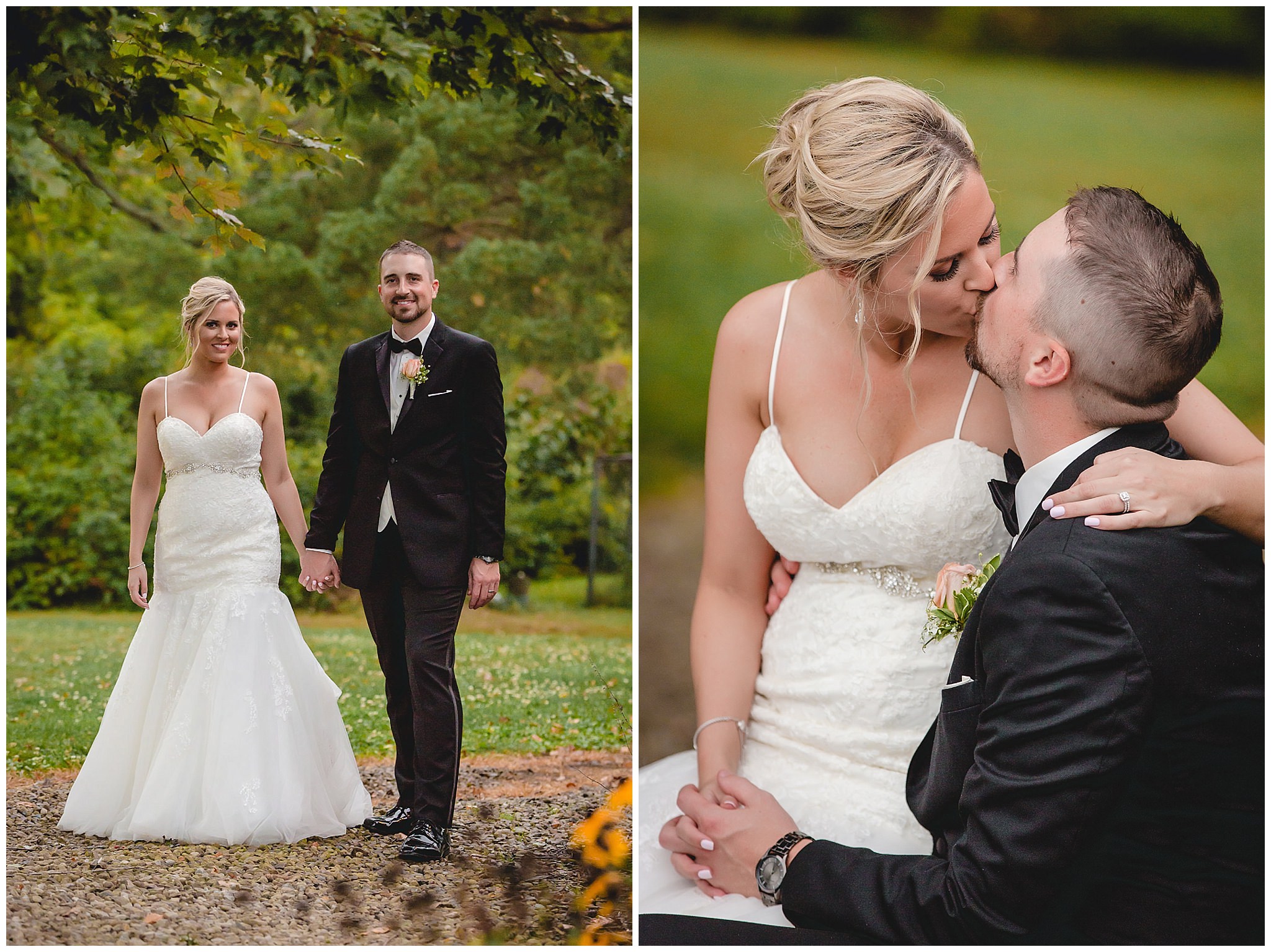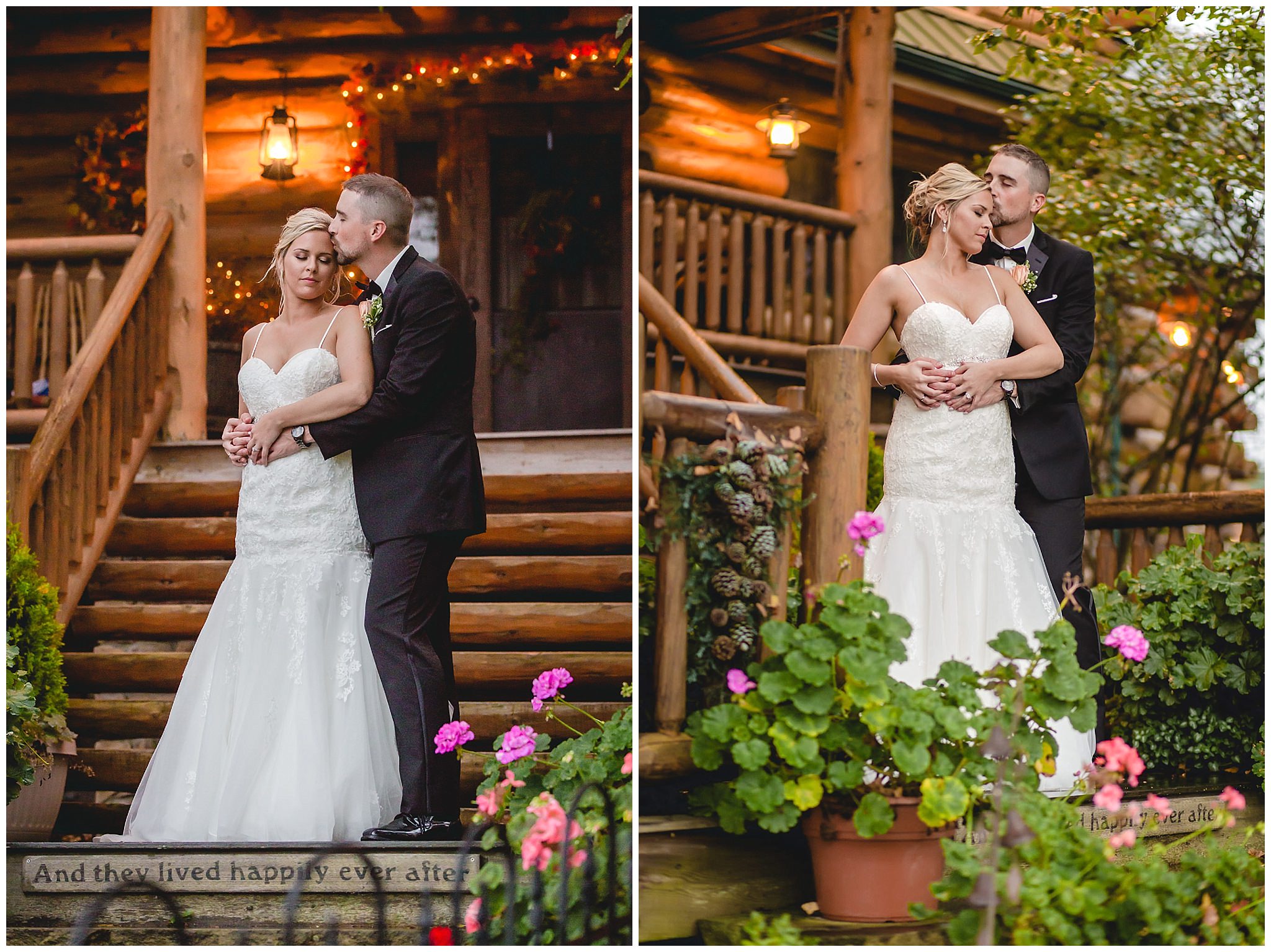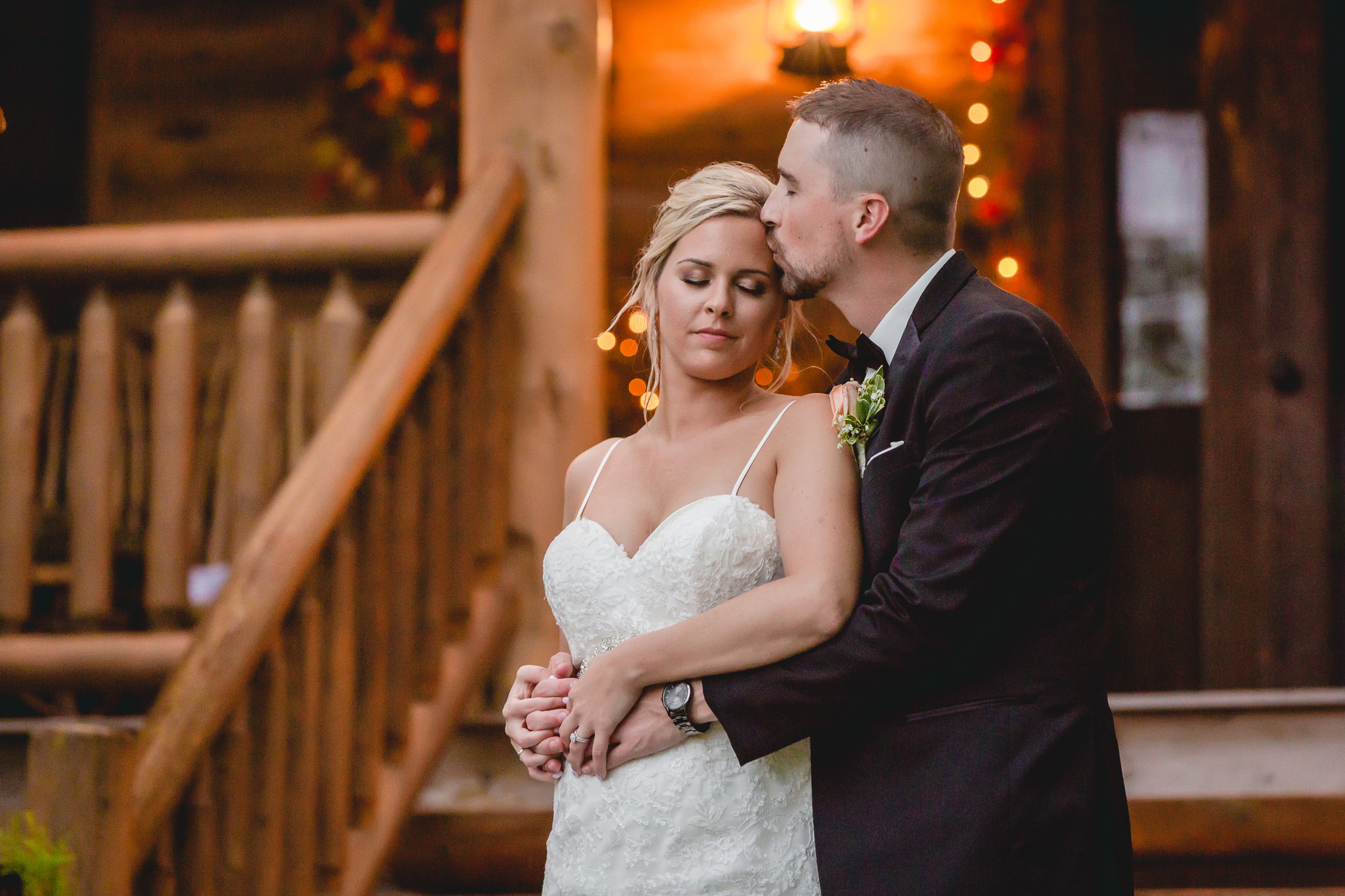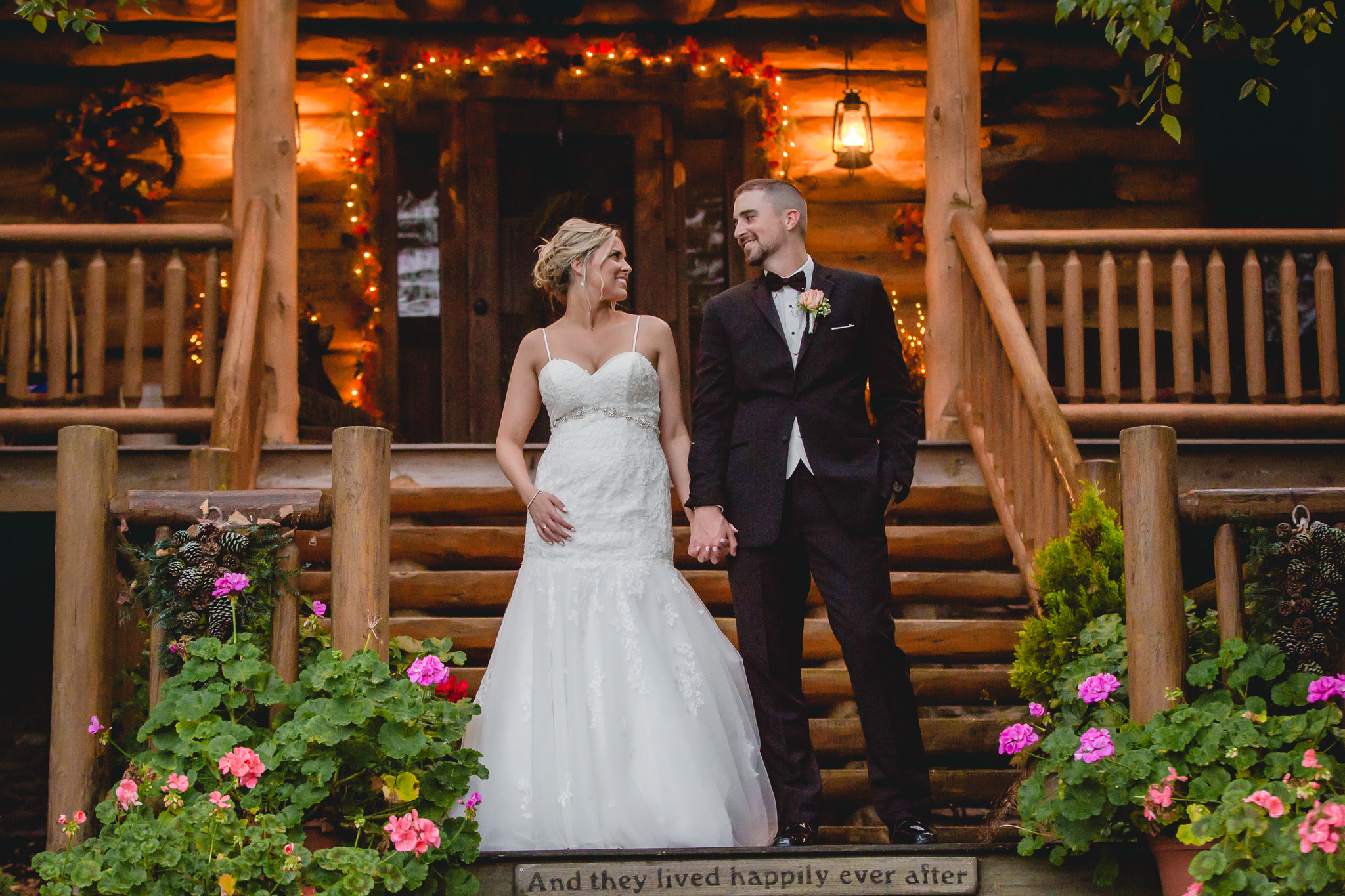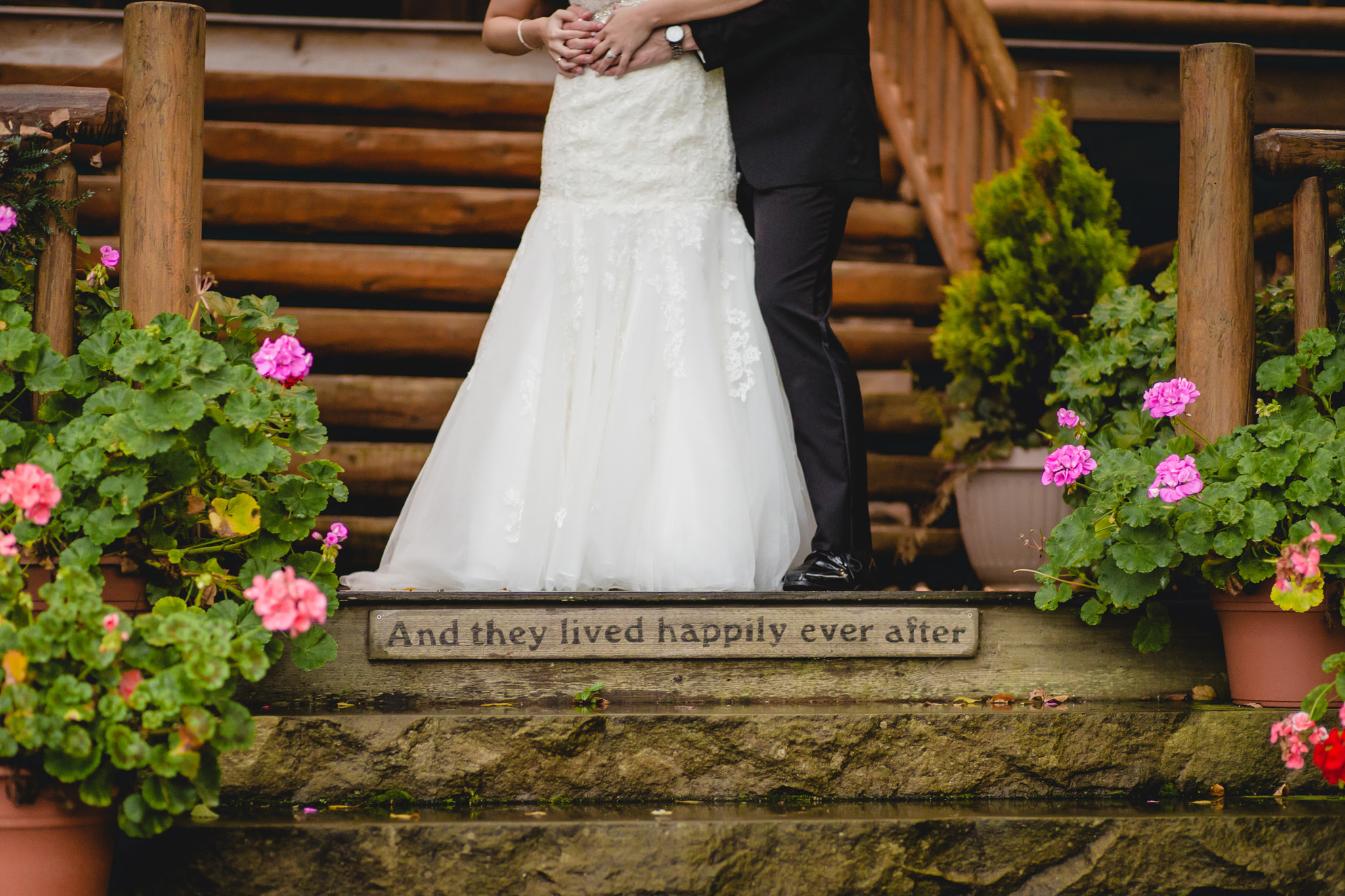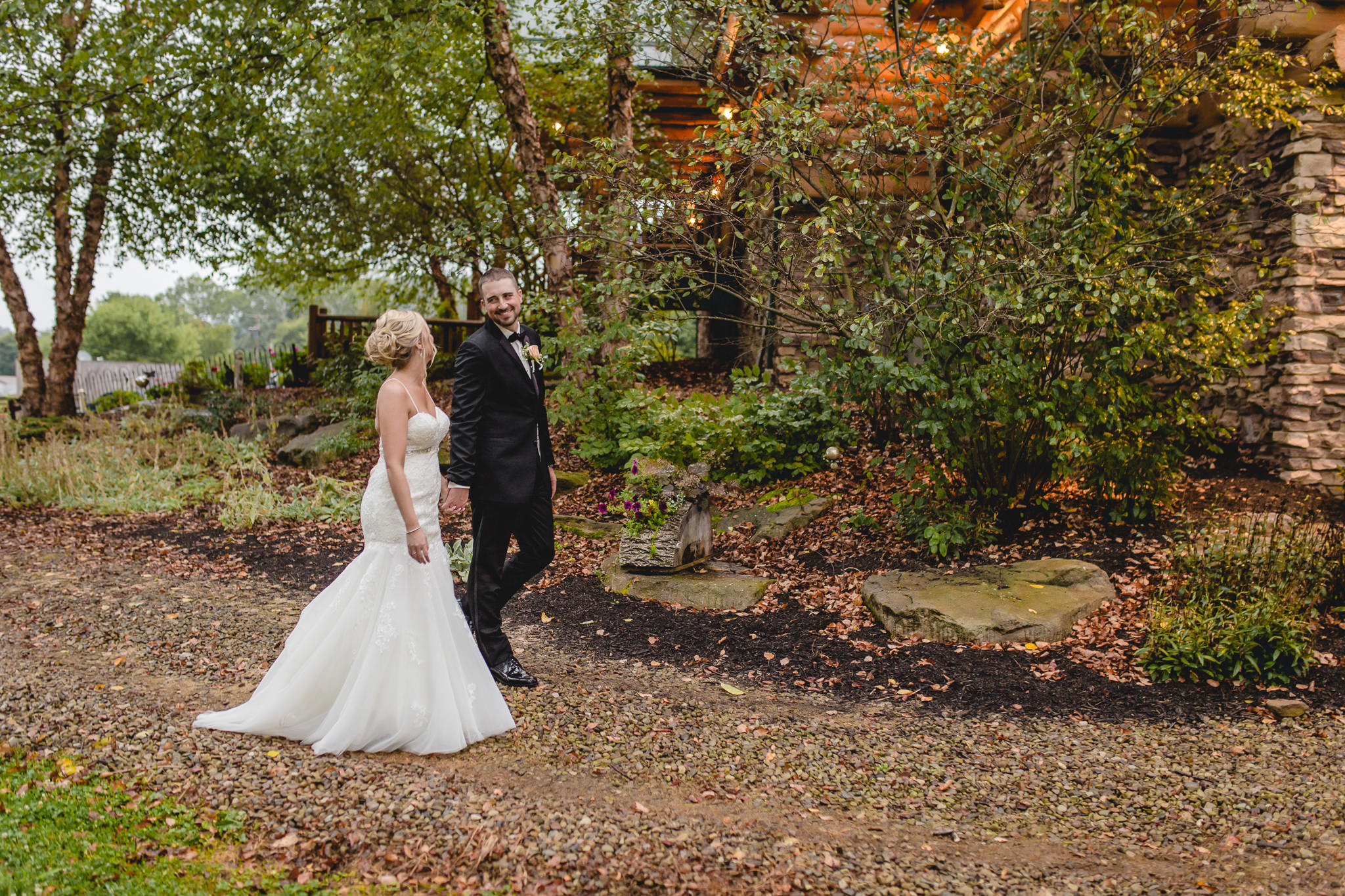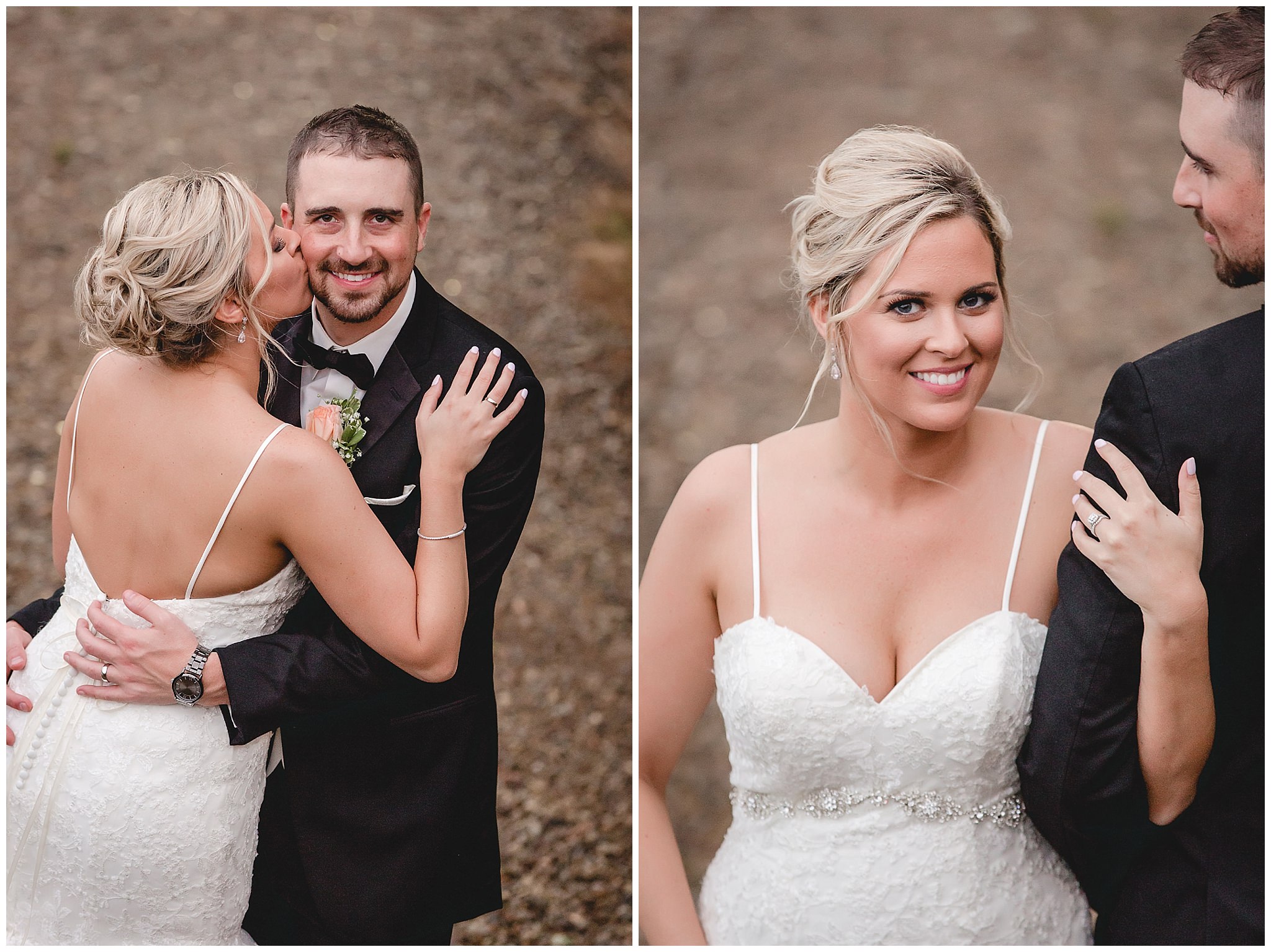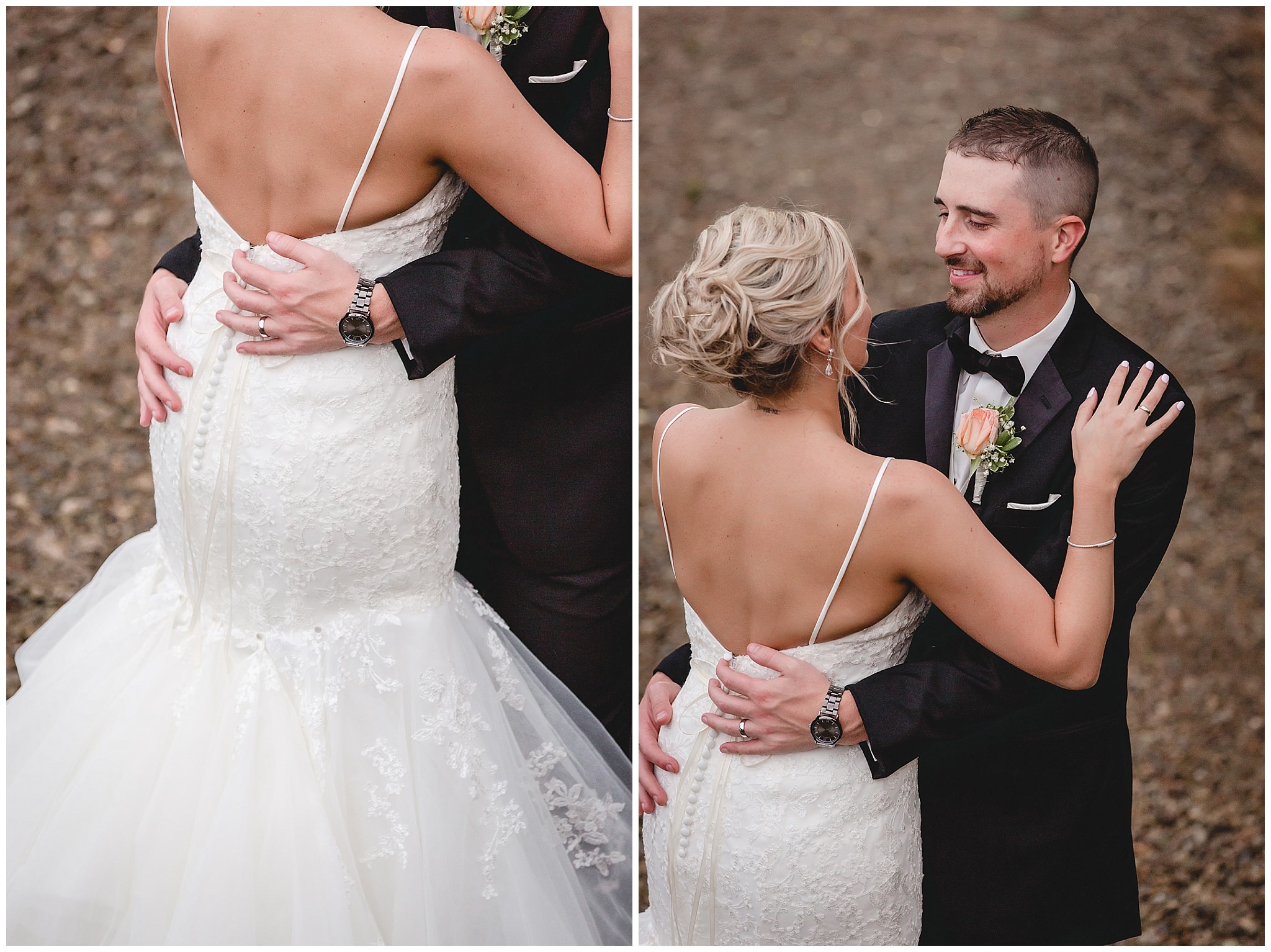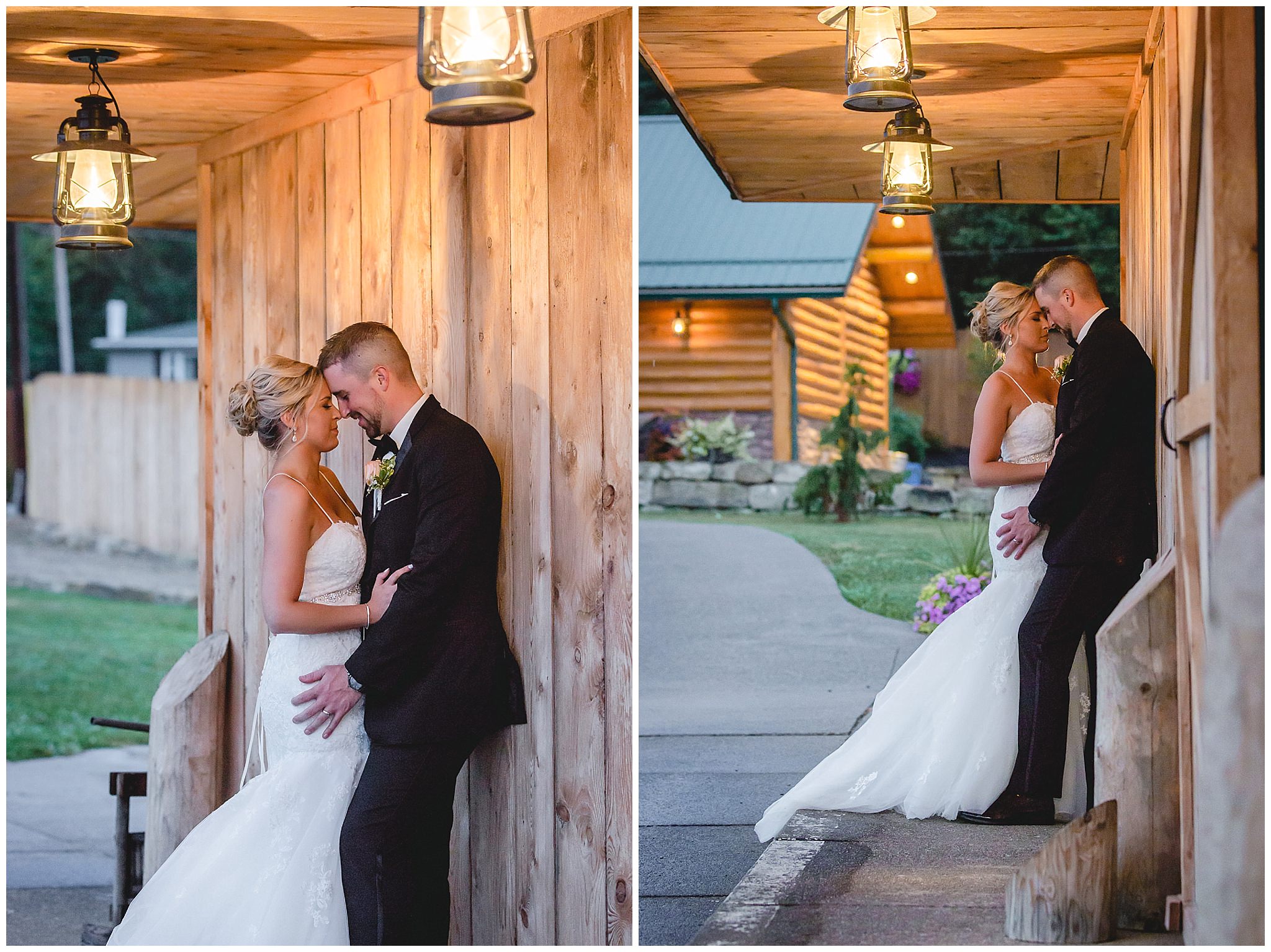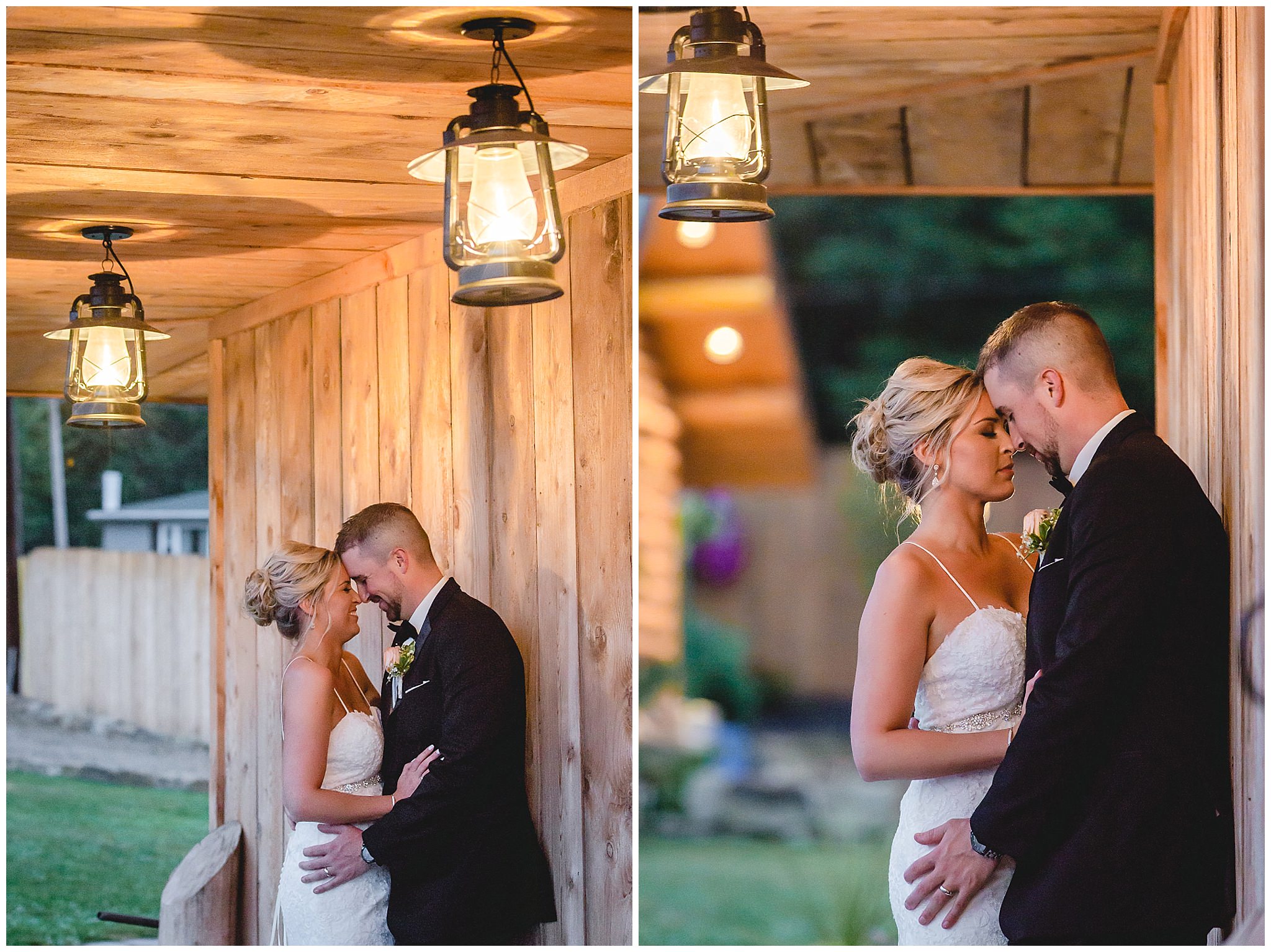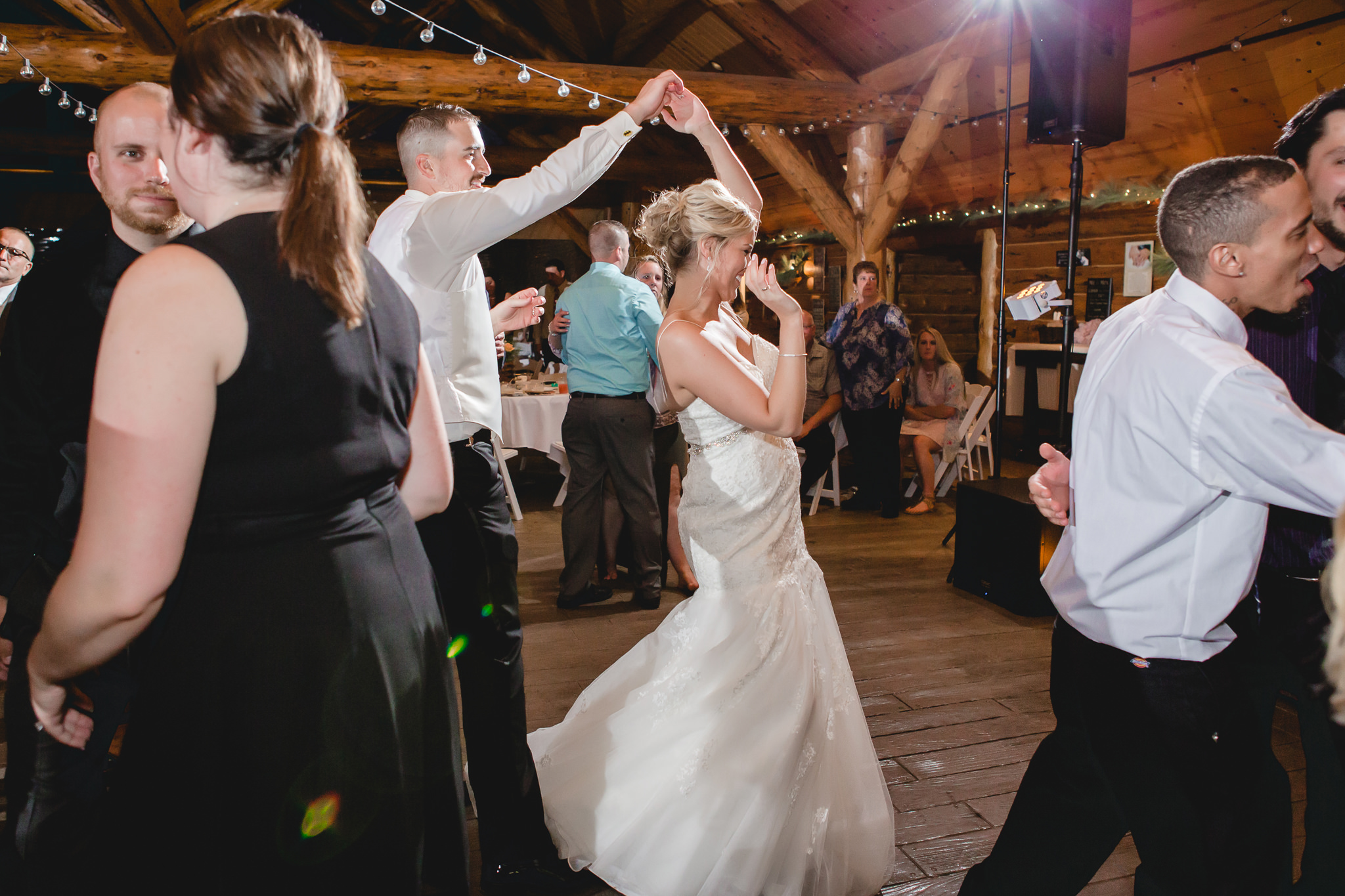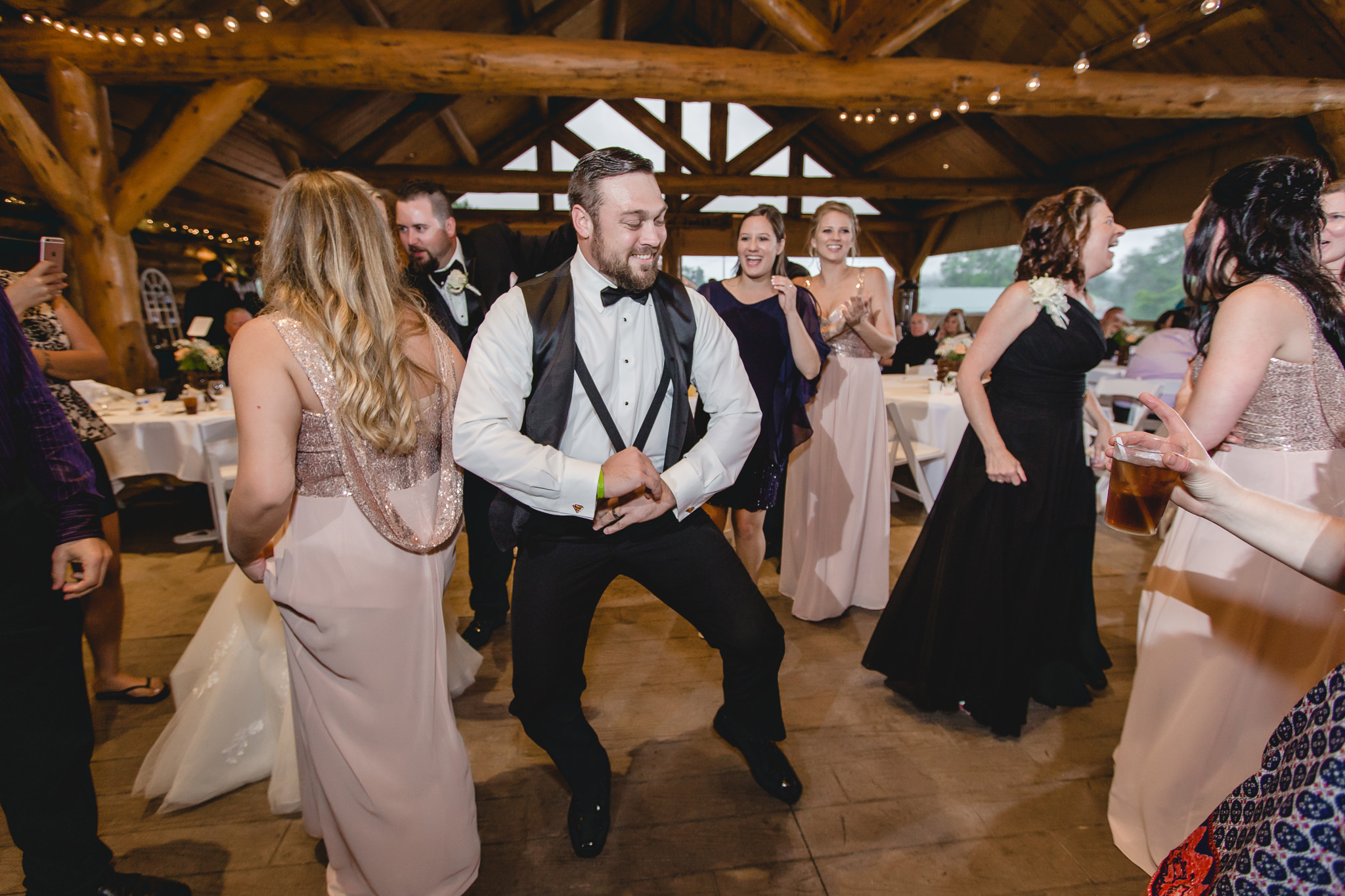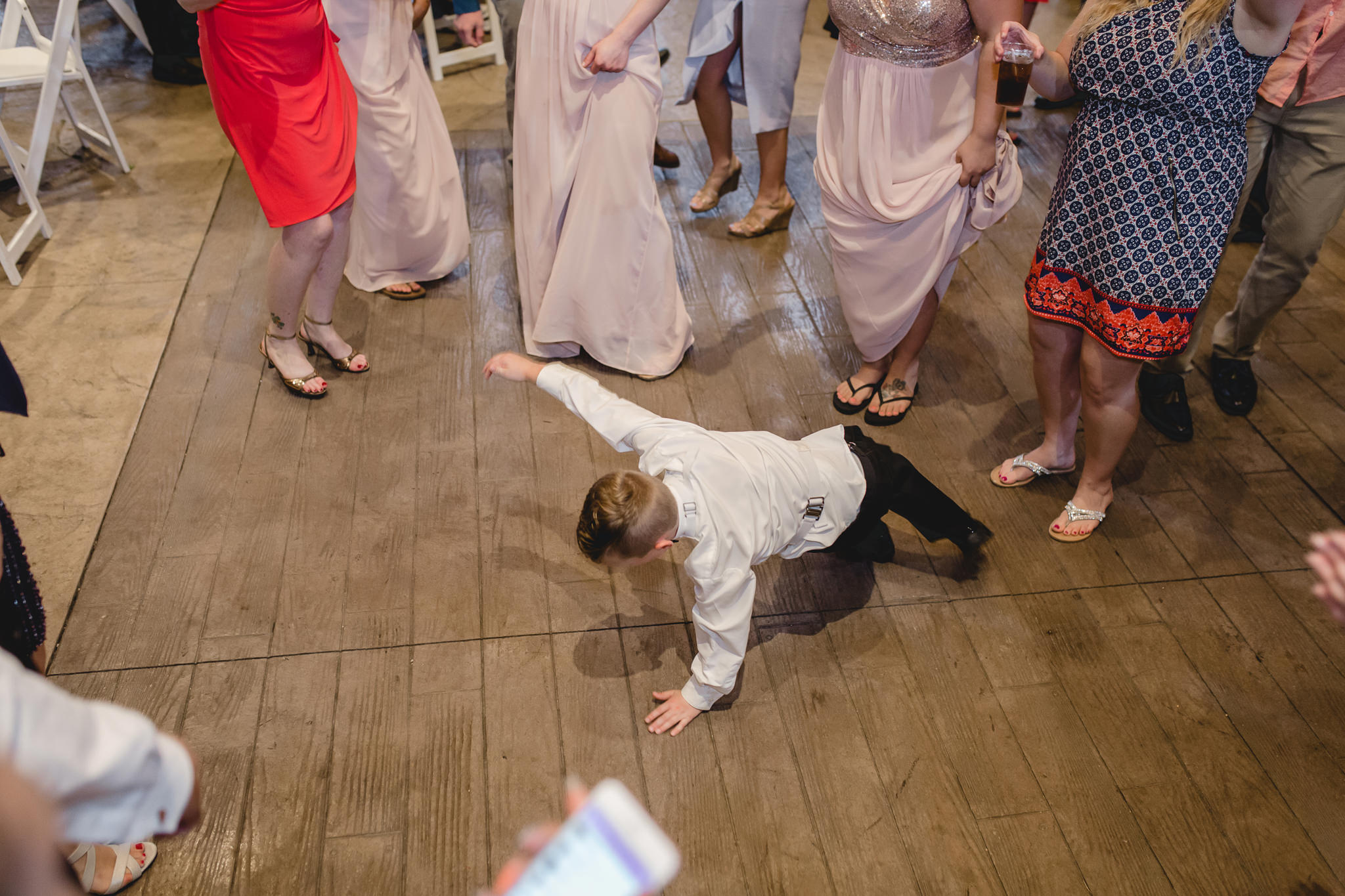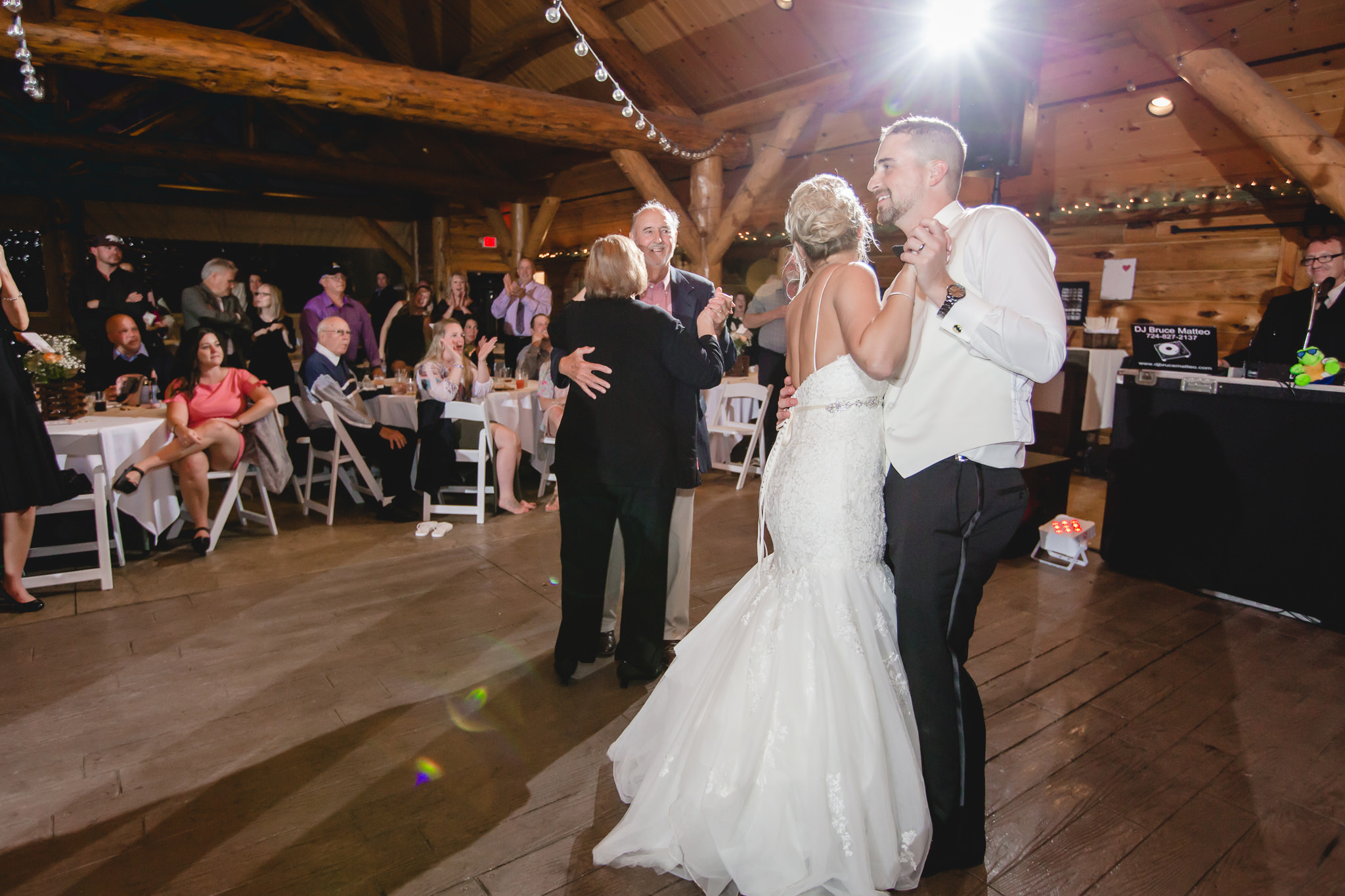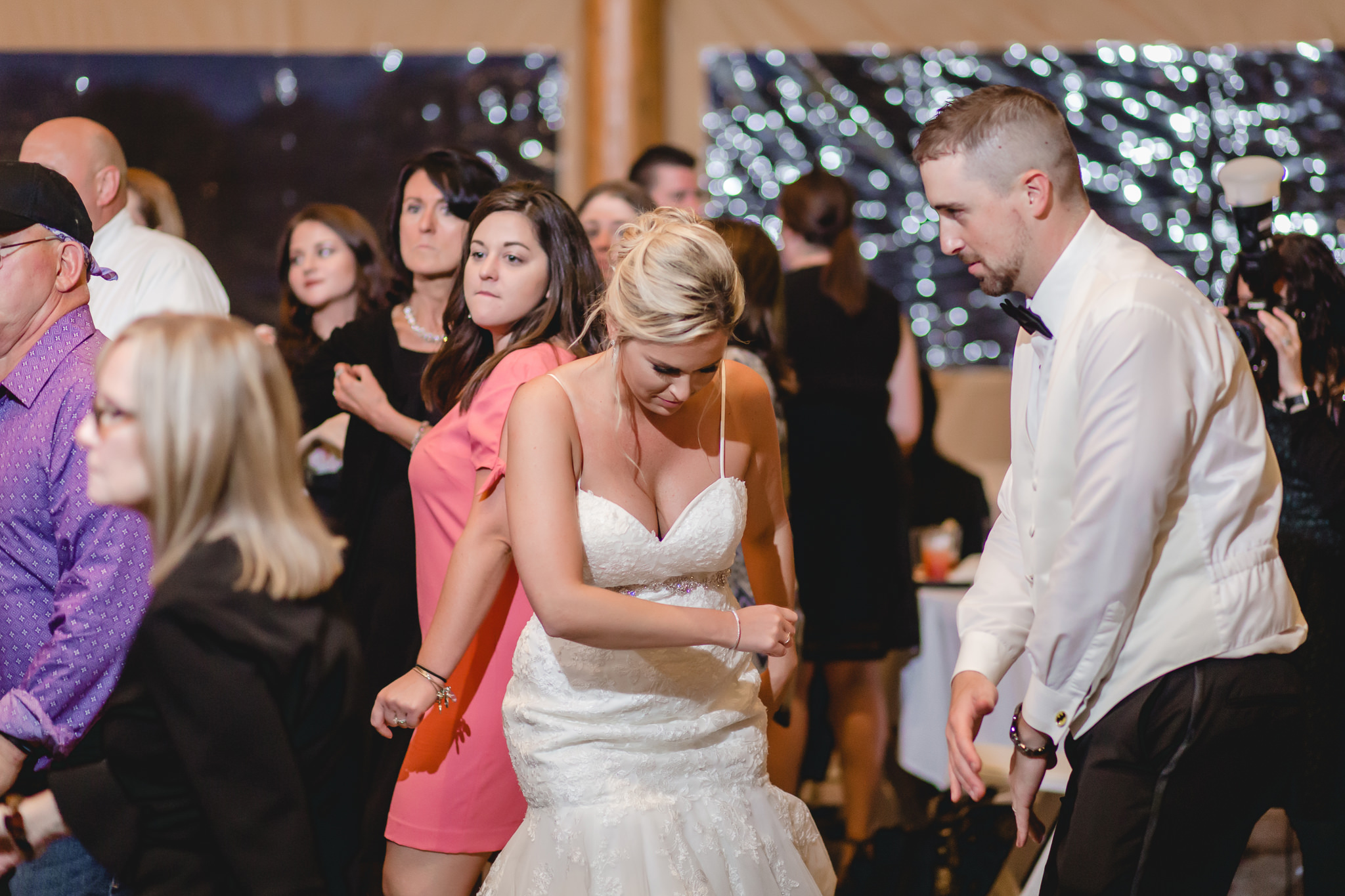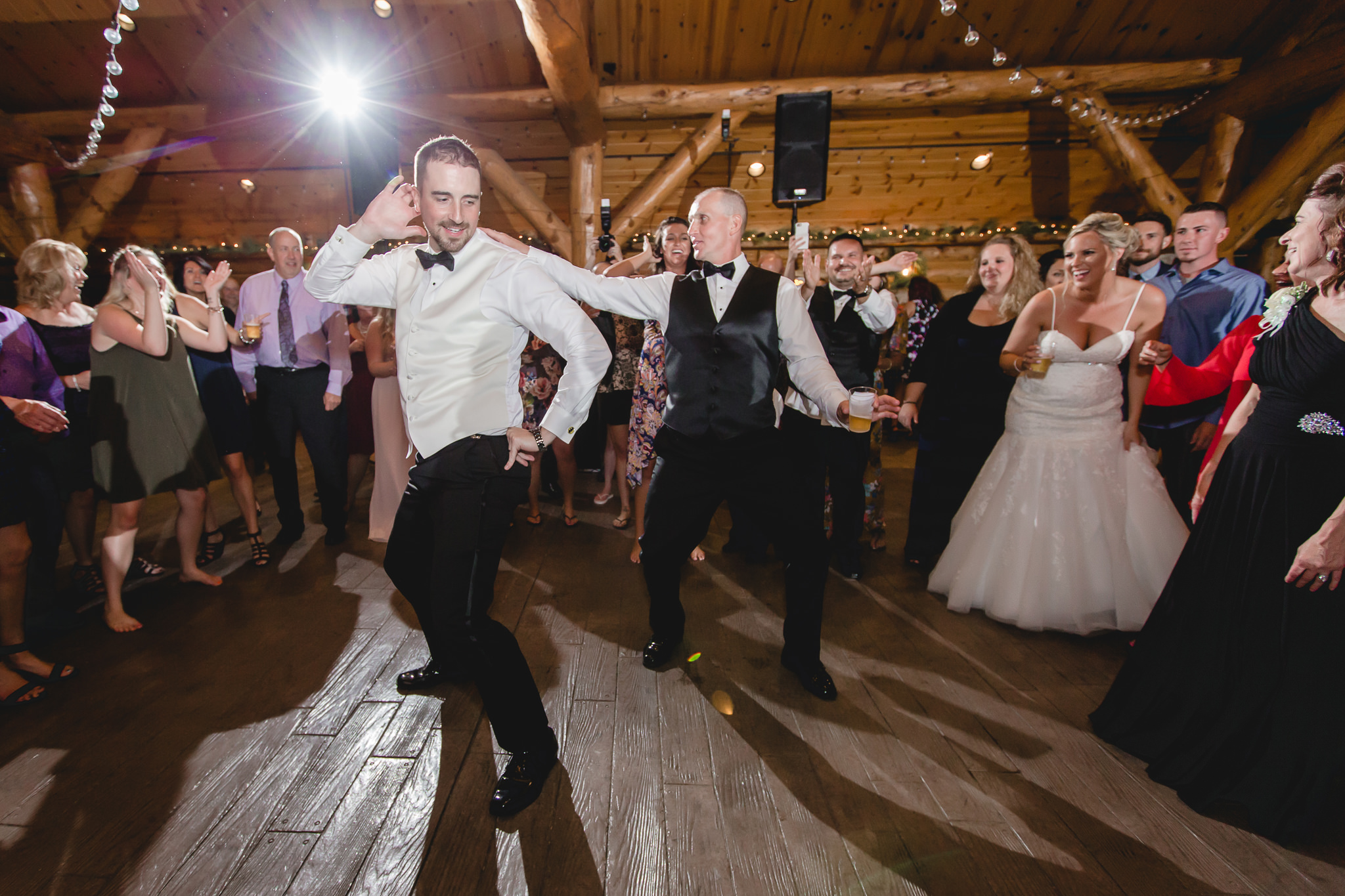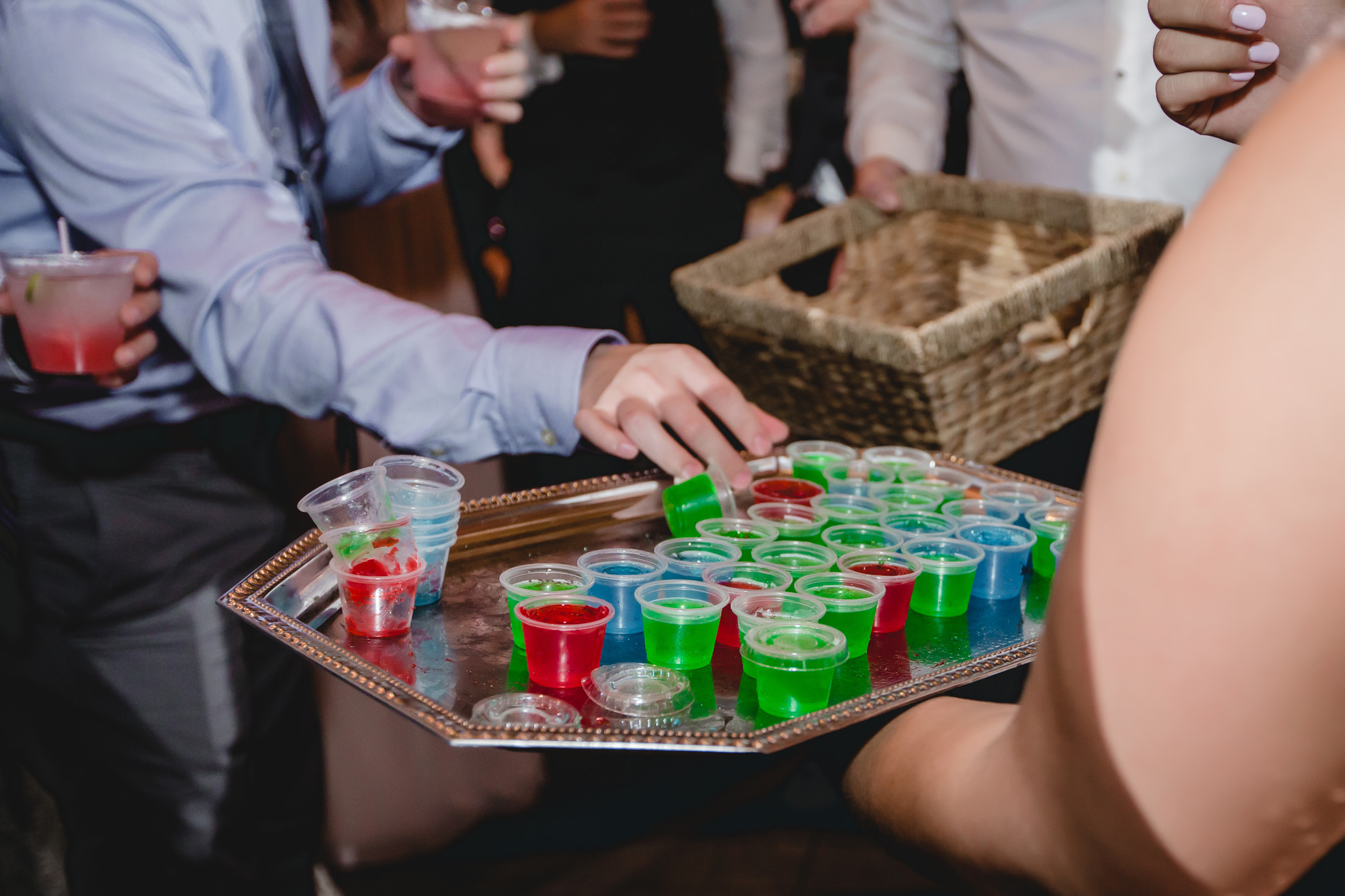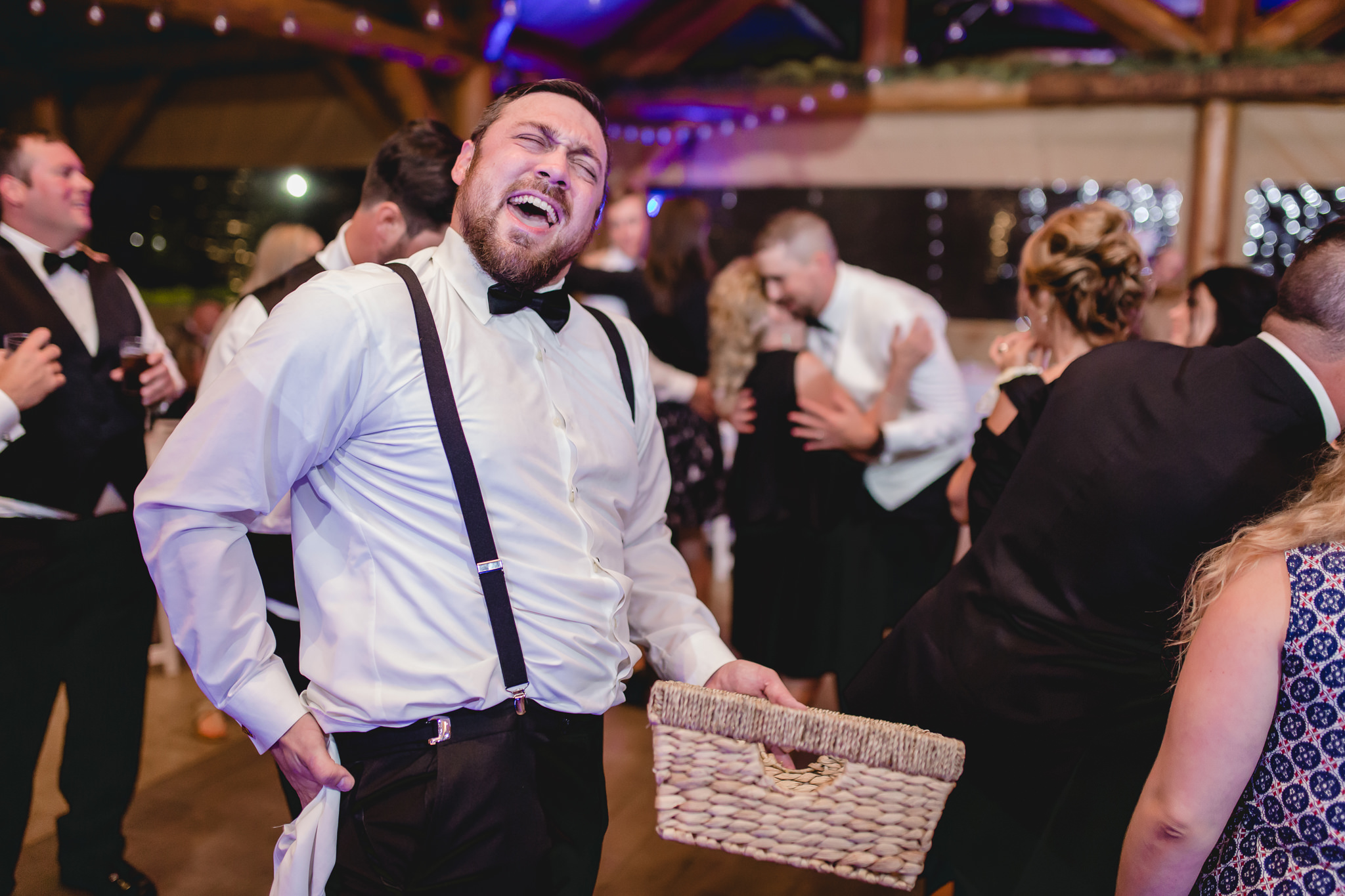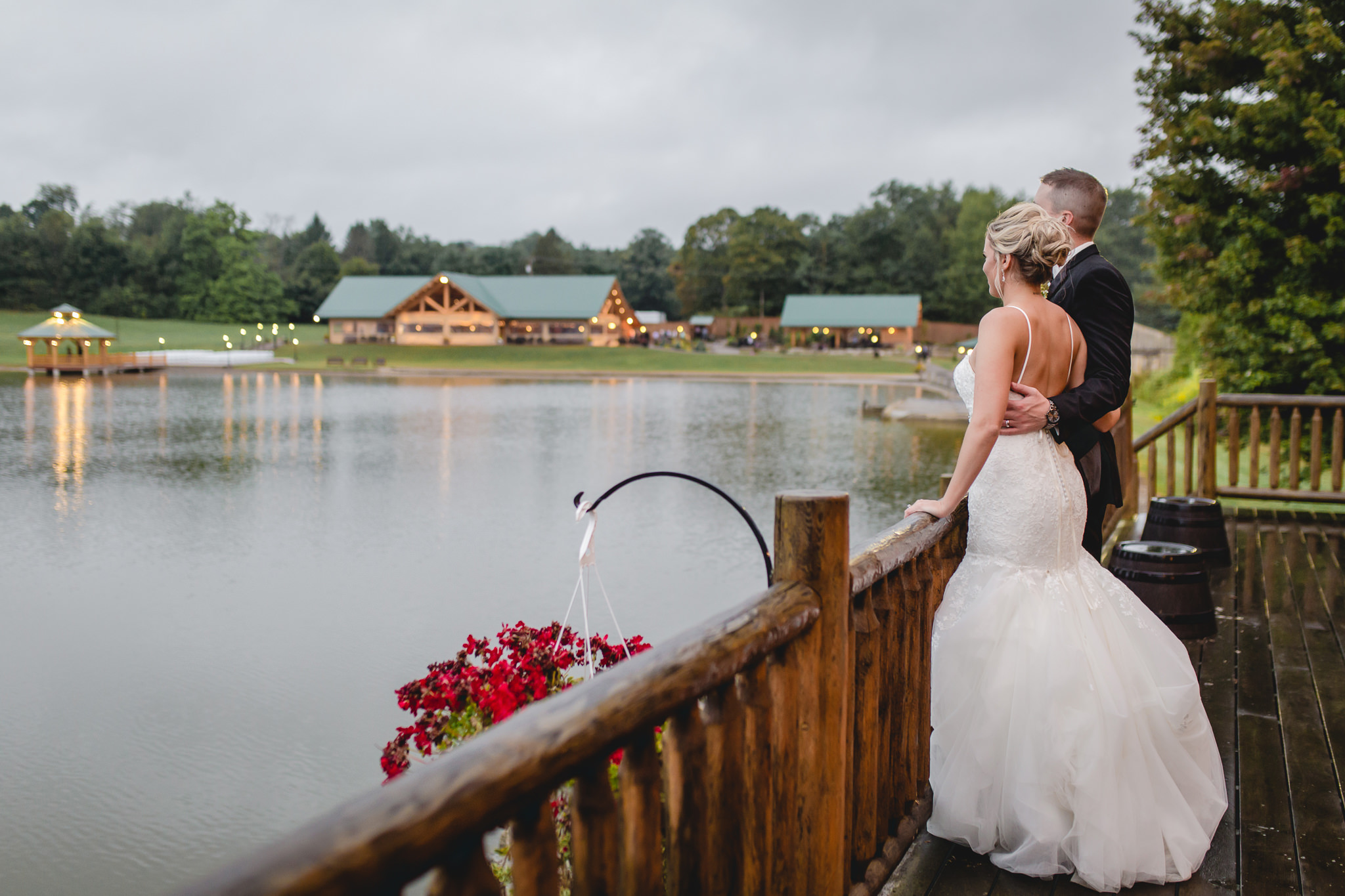 Feel free to browse the galleries on my website for more eye candy, and contact me when you're looking for a Pittsburgh wedding photographer!