During your wedding planning process, have you ever stopped and asked yourself, "Why are we doing this?"  I'm not talking about why you've chosen to marry each other.  I'm talking about why you're doing all of this planning.  No matter how elaborate or how humble your wedding will be, why are you putting forth all of this effort to plan this event?
Your first answer is probably to say that you're celebrating the love you share together, and you want to commemorate the day you make that commitment official.  I'm sure that's true, but couldn't you pull that off in a quiet elopement ceremony with just the two of you?  For many of you, there's much more to it than that.
The reason you're actually putting in all the effort to plan this event is because your wedding day is about celebrating with the people in your lives that you cherish the most – your closest friends, family, and those friends who have become like family.  It's the time you've spent and the relationships you've created with these people that make you want to create an environment on your wedding day for everyone to share, enjoy, and remember.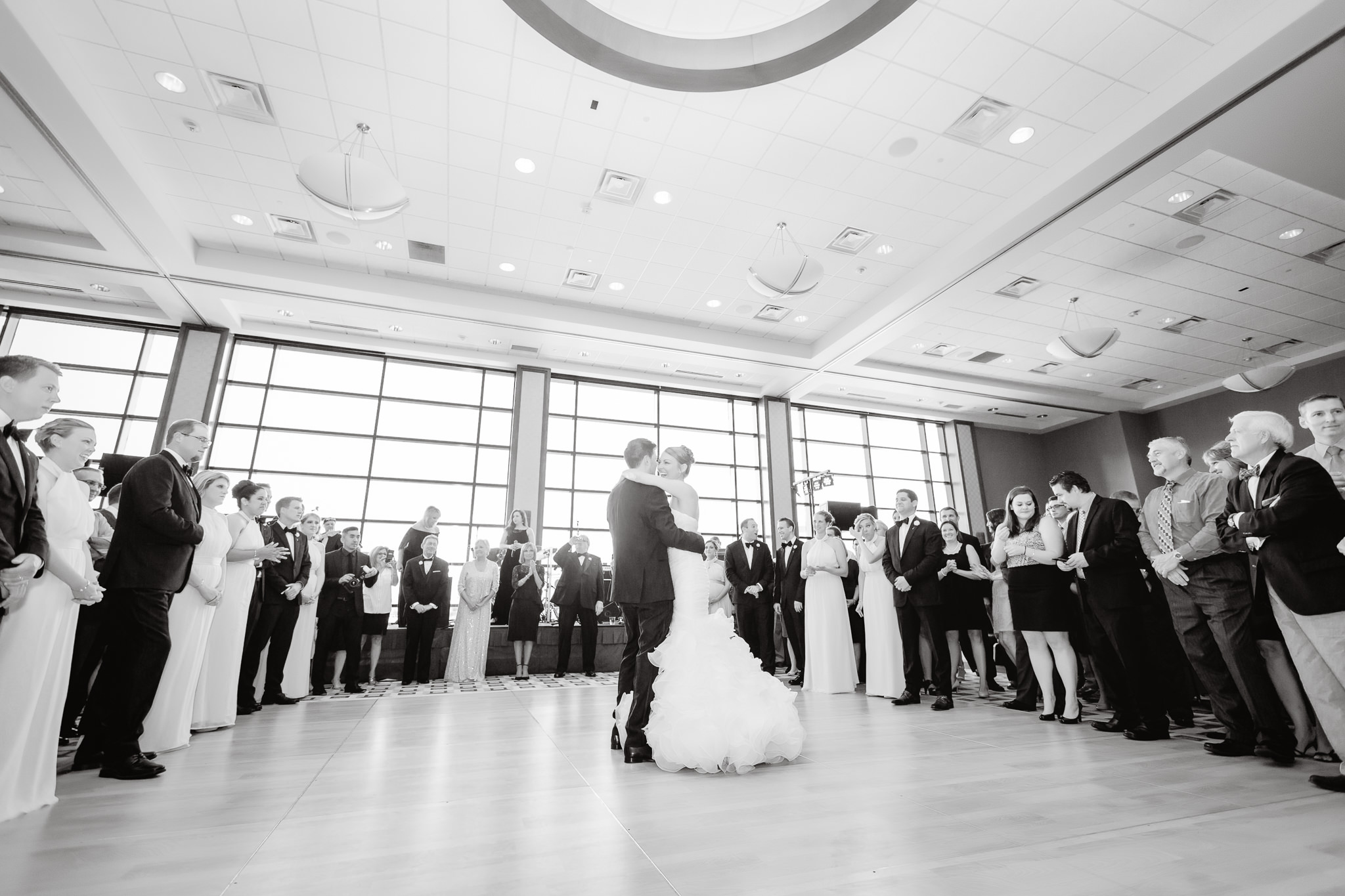 Kristen's Philosophy
While you're taking the time to make decisions about each dinner entree, each centerpiece, and searching for that perfect venue… I understand why you're doing it and why those decisions are so important to you.  For the same reasons you're making sure all of these details unfold exactly how you want them to, I'm there to photograph the reactions, emotions, and moments that unfold surrounding those details.
One of the most important roles that photography plays is the documenting of the relationships we have with the other people in our lives.  The wedding itself is just one day, but the memories that are created that day are what will last well into the future.  The photographs and albums that tell the story of your day will be around long after any of us.  Providing couples with images that will remind them of all of the love surrounding them in their lives is truly what keeps my heart in what I do.
WEDDINGS
Wedding day coverage begins at $2700 and includes 2 photographers, final edited images on a USB, & an online gallery. Collections including custom-designed wedding albums and engagement sessions are available.
PORTRAITS
Portrait sessions begin at $375.  Sessions are done on location in the Pittsburgh area and are typically scheduled for weekdays.  Digital files, prints, and other products are available.