I had the chance to meet Emily and Nick while photographing a wedding a few years ago with a friend of mine, whose name also happens to be Nick. So when it came time for these two to get married themselves, I was thrilled when they reached out to me to photograph their big day! We met up initially back in 2015 to start the planning process, we photographed their Pittsburgh Engagement Session in 2016, and finally in August of 2017 photographed their Pittsburgh Airport Marriott courtyard wedding. I've photographed a number of wedding receptions at the Marriott over the years, but this is the first time I've had the opportunity to photograph a ceremony there, and I have to say their courtyard is an absolutely beautiful ceremony space!
Emily and her bridesmaids got ready in one of the suites, while Nick and his groomsmen hung out downstairs near the reception area. We were able to keep the soon-to-be-newlyweds separated throughout the early afternoon, despite a semi-close call in the lobby while Emily was on her way down to meet her dad for a first look (which was adorable, by the way… Wait til you see below!). As the afternoon rolled on and guests began to arrive, we made our way to the end of the courtyard for their beautiful outdoor ceremony. From there, we captured group photos and portraits in the courtyard, despite a few stray raindrops – because after all, Pittsburgh wouldn't be Pittsburgh without a few stray raindrops nearly everyday, haha! Their reception was full of energy and fun, including a sprawling cookie table and an awesome photo booth! We were able to step outside for a few more portraits in the courtyard at dusk before we wrapped up for the evening!
Contributing Vendors:
Venue: Pittsburgh Airport Marriott
Dress Shop (Bride): Bridal Beginning
Dress Designer: Allure Bridals
Hair Stylist & Makeup Artist: Shag Hair Salon
Menswear Shop: Men's Wearhouse
Florist: Wallace Bethel Park Flowers
Officiant: A Simple Vow
Bakery: Carol's Cakes
DJ: Steel City DJ
Videographer: Vows to Video
Photo Booth: SoundWaves Event Group
Second Photographer: Megan Ruffing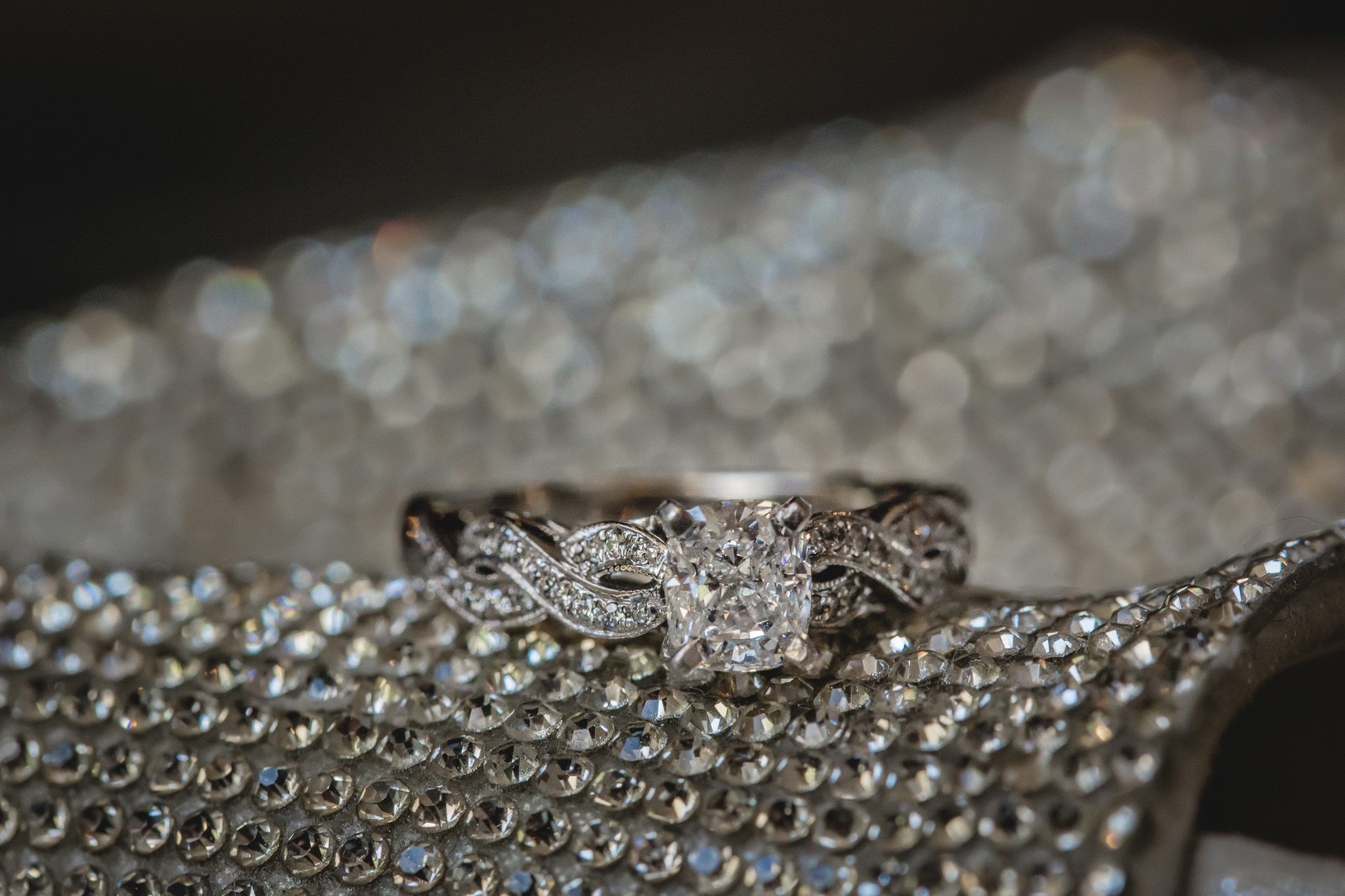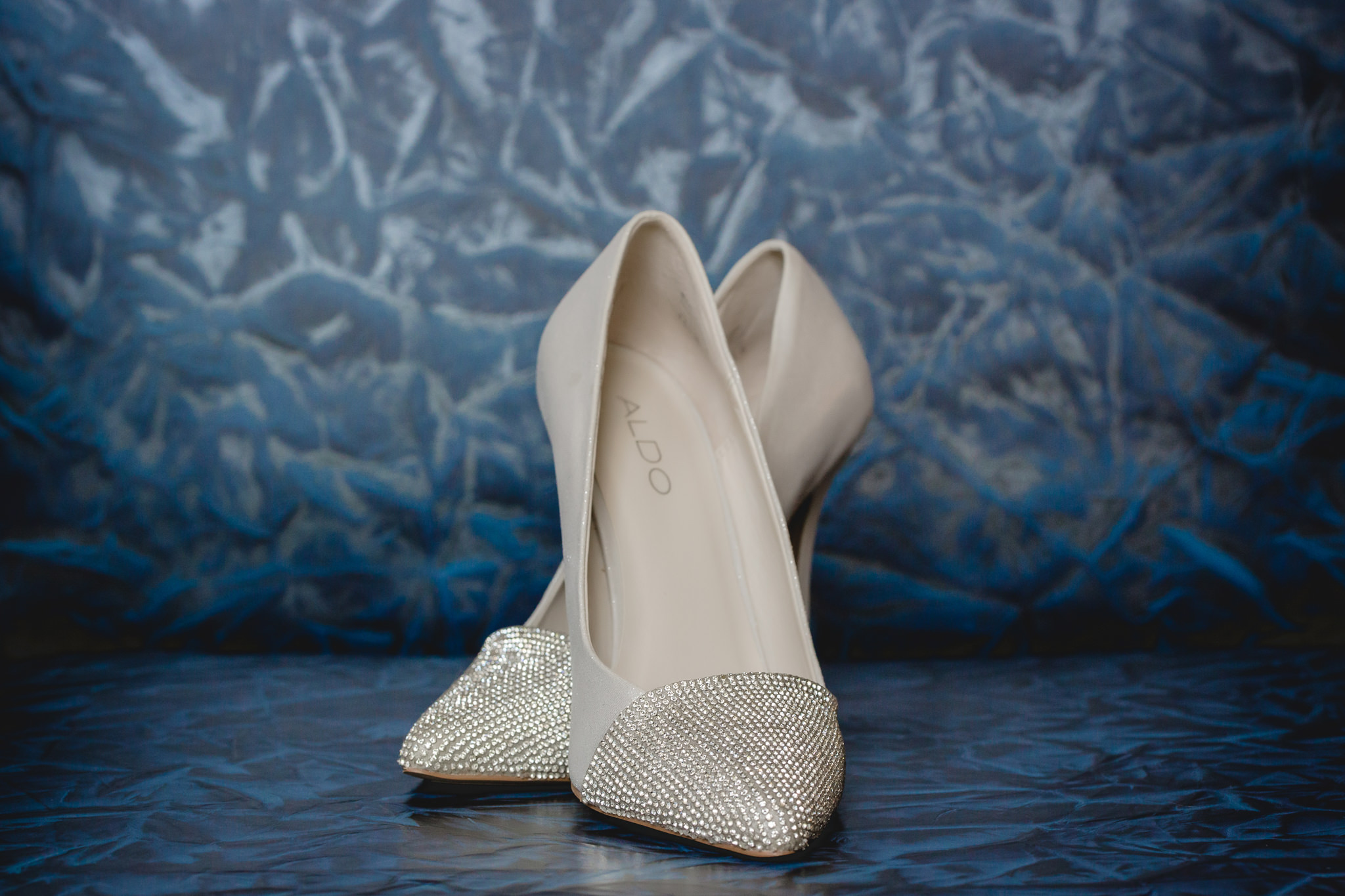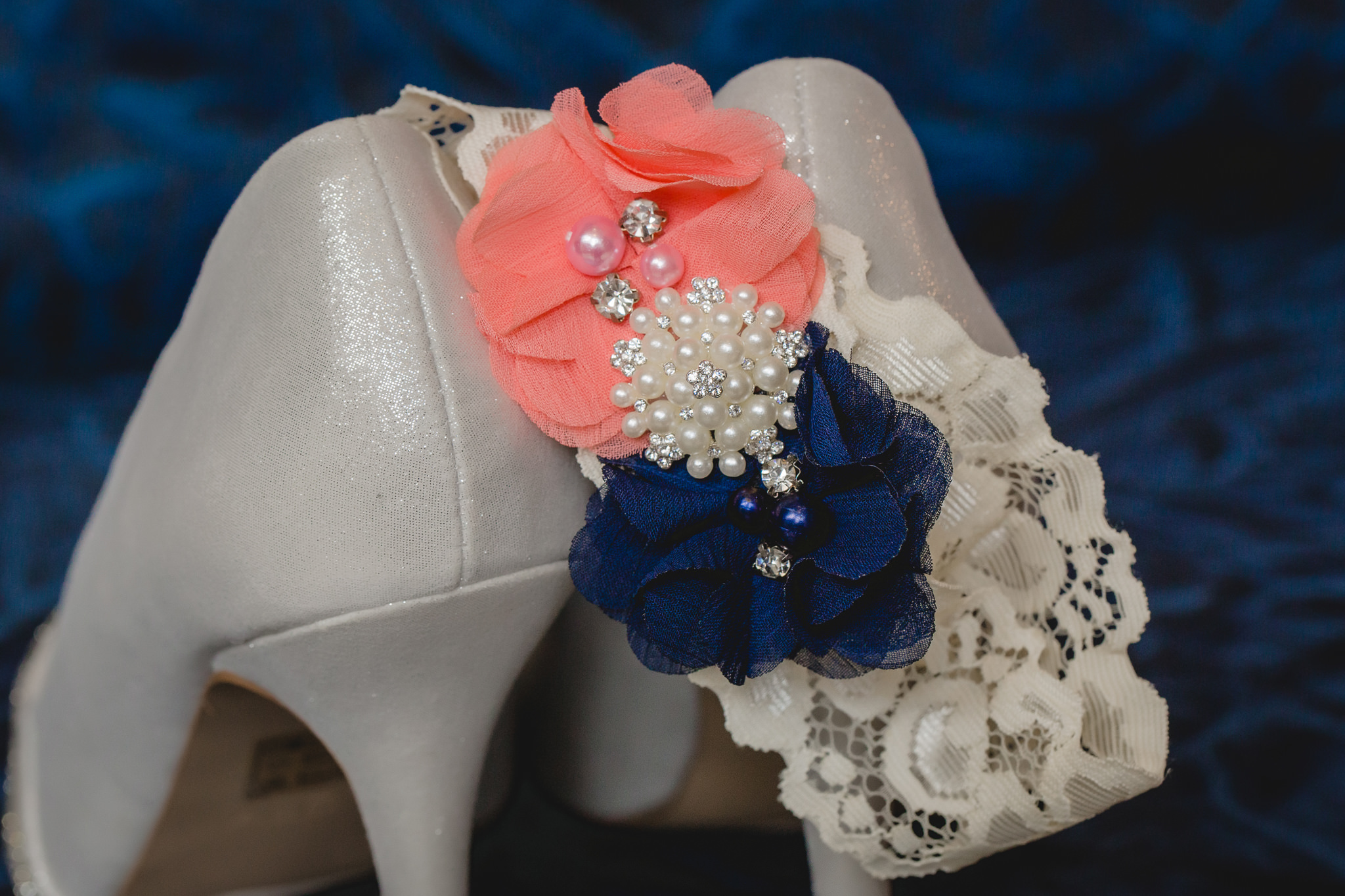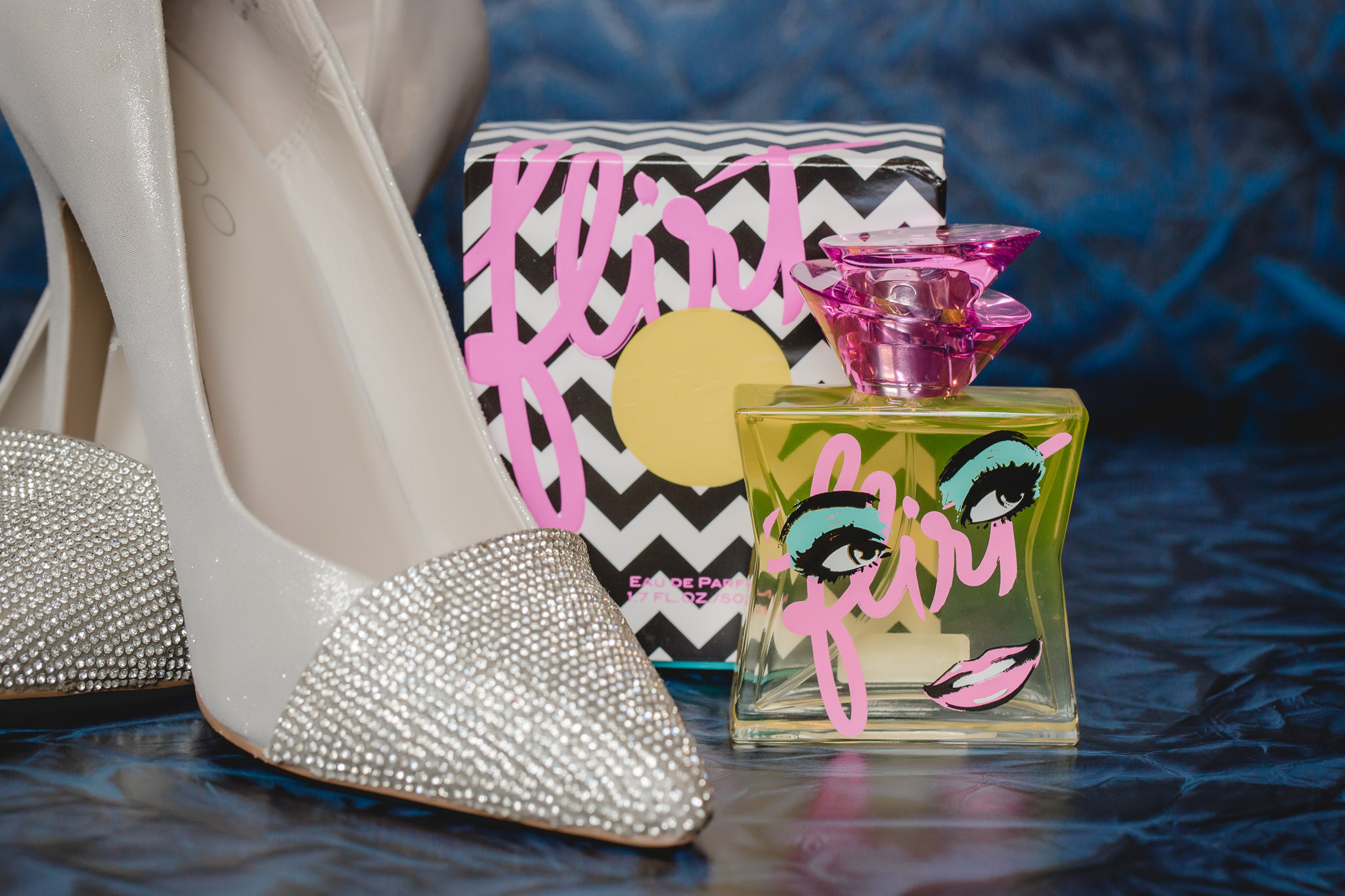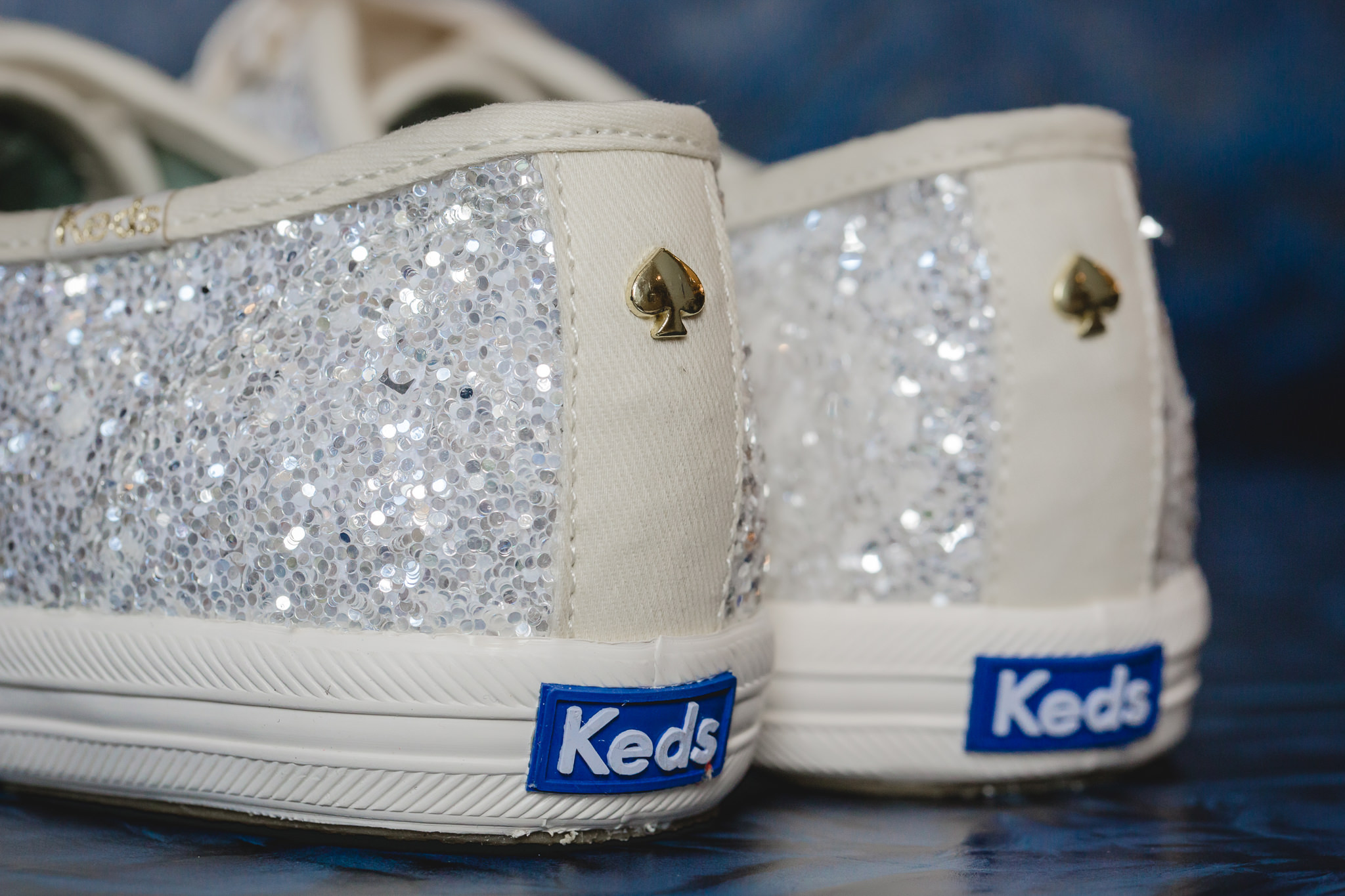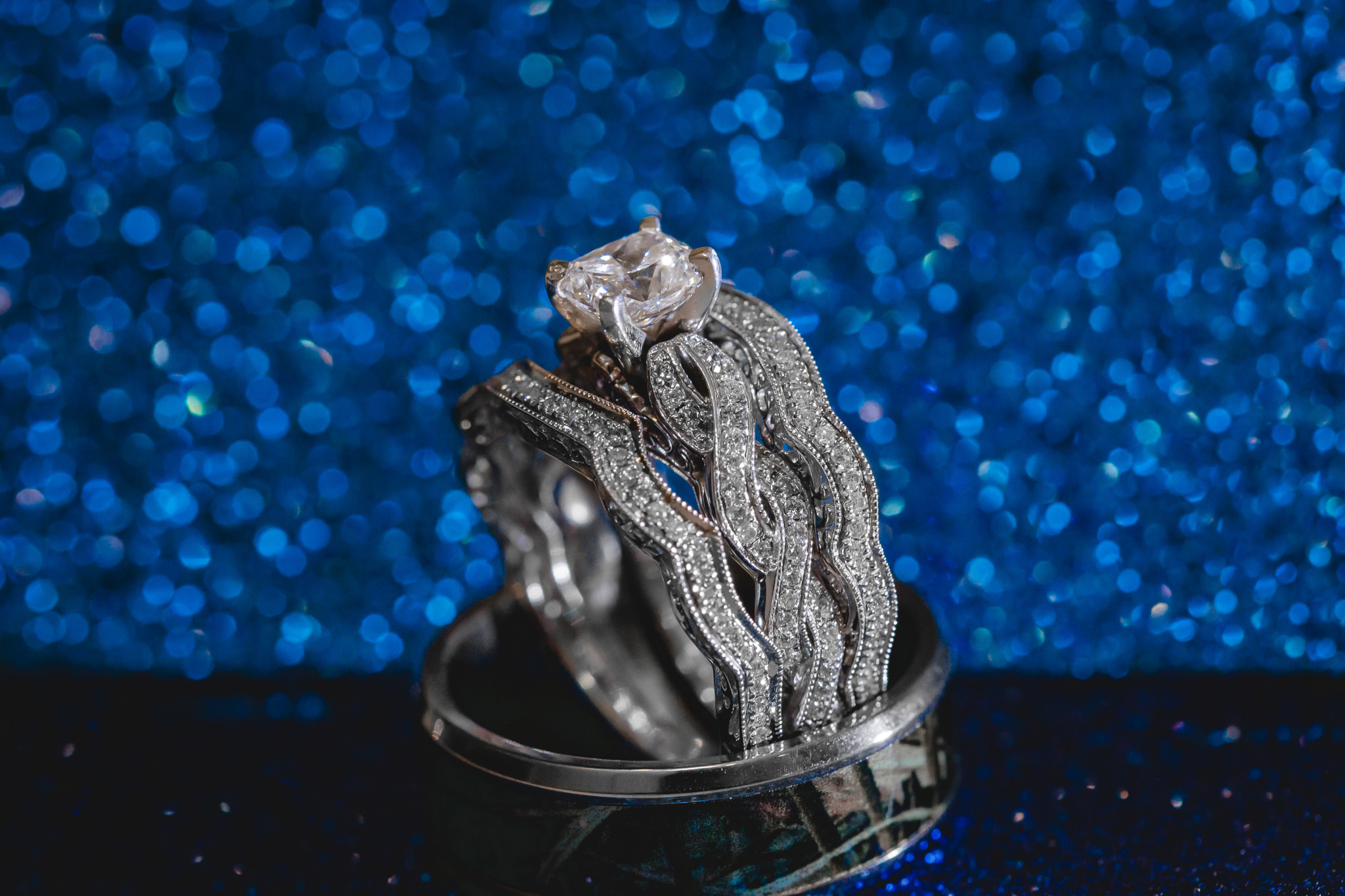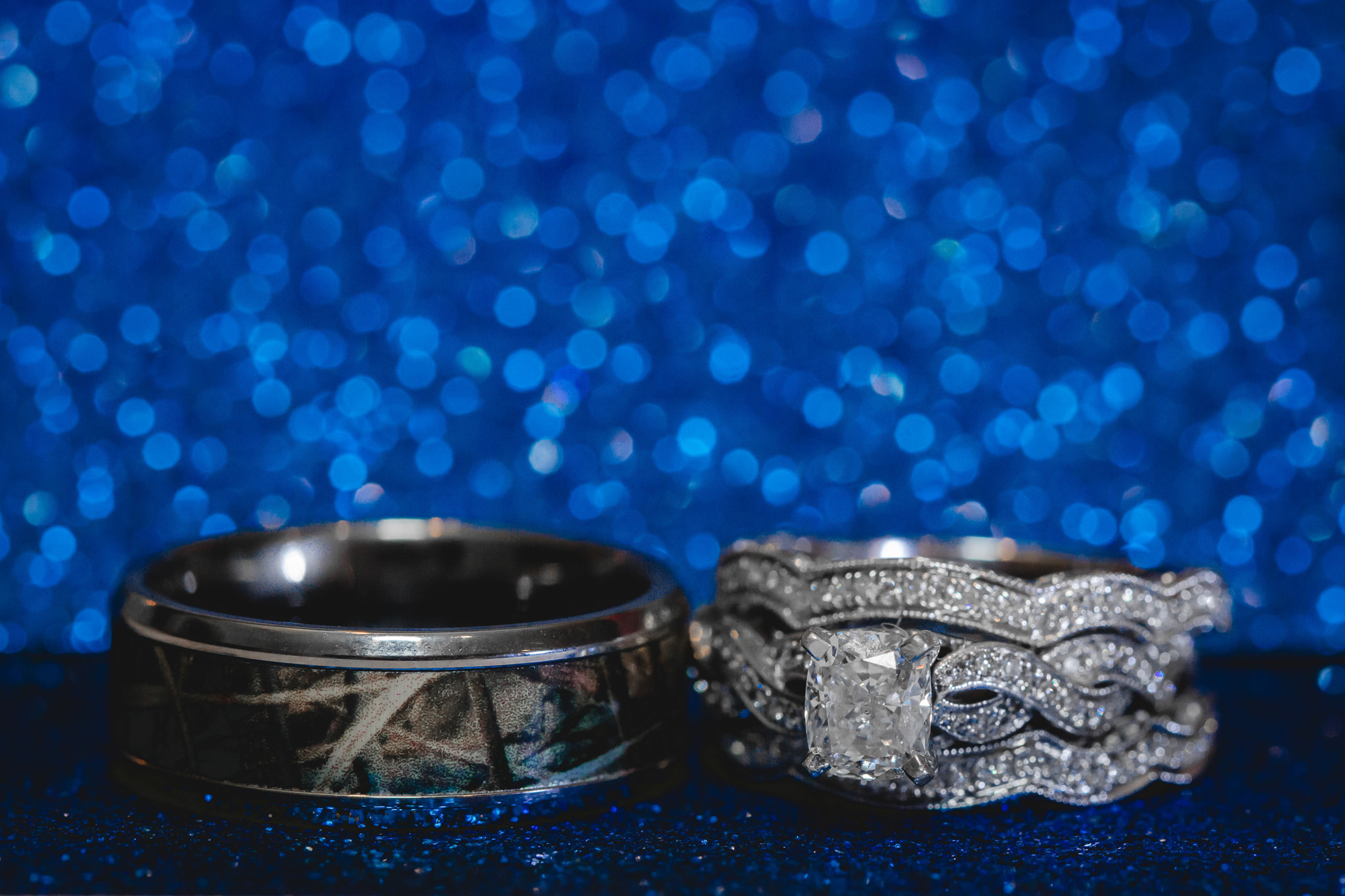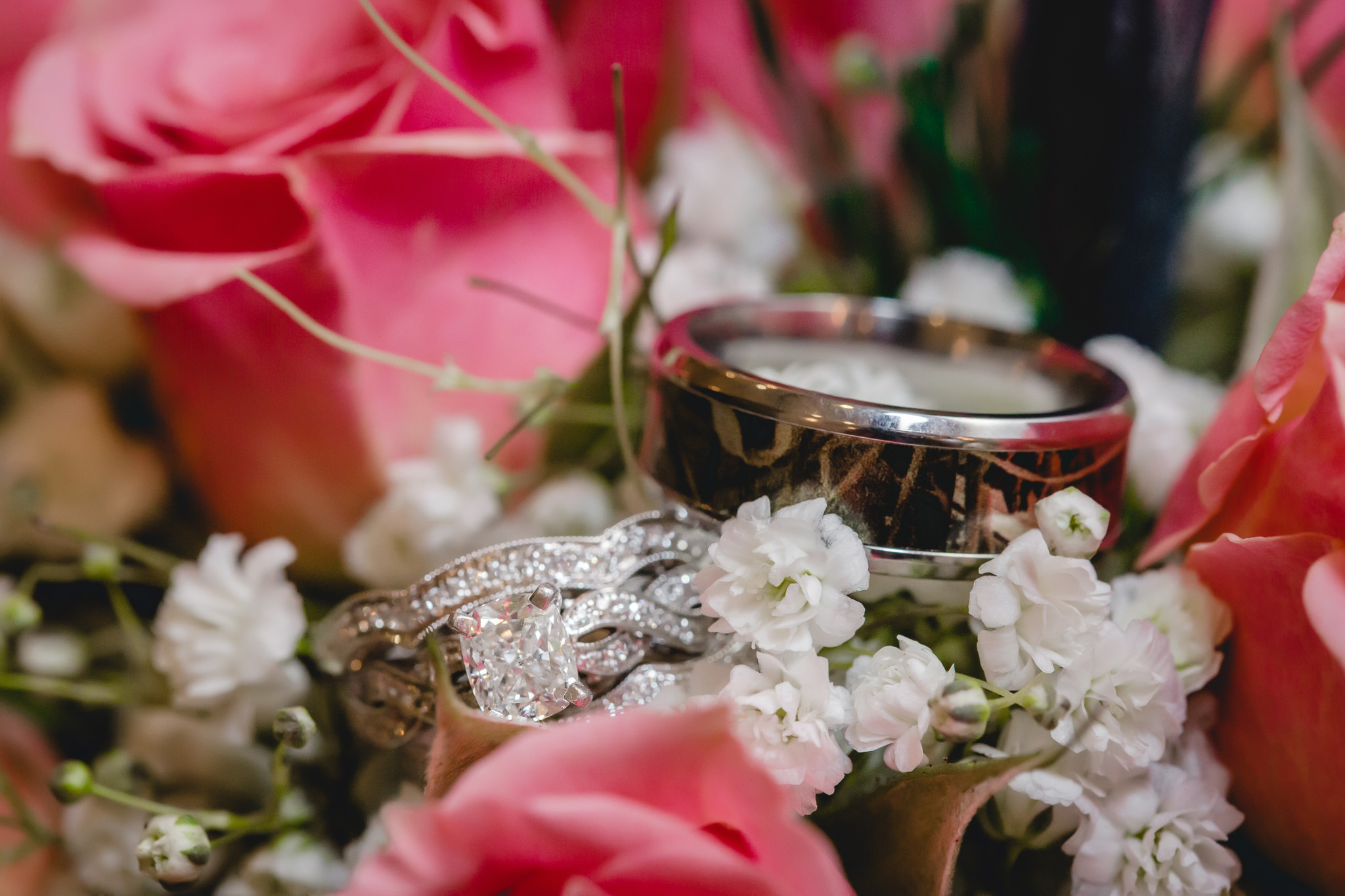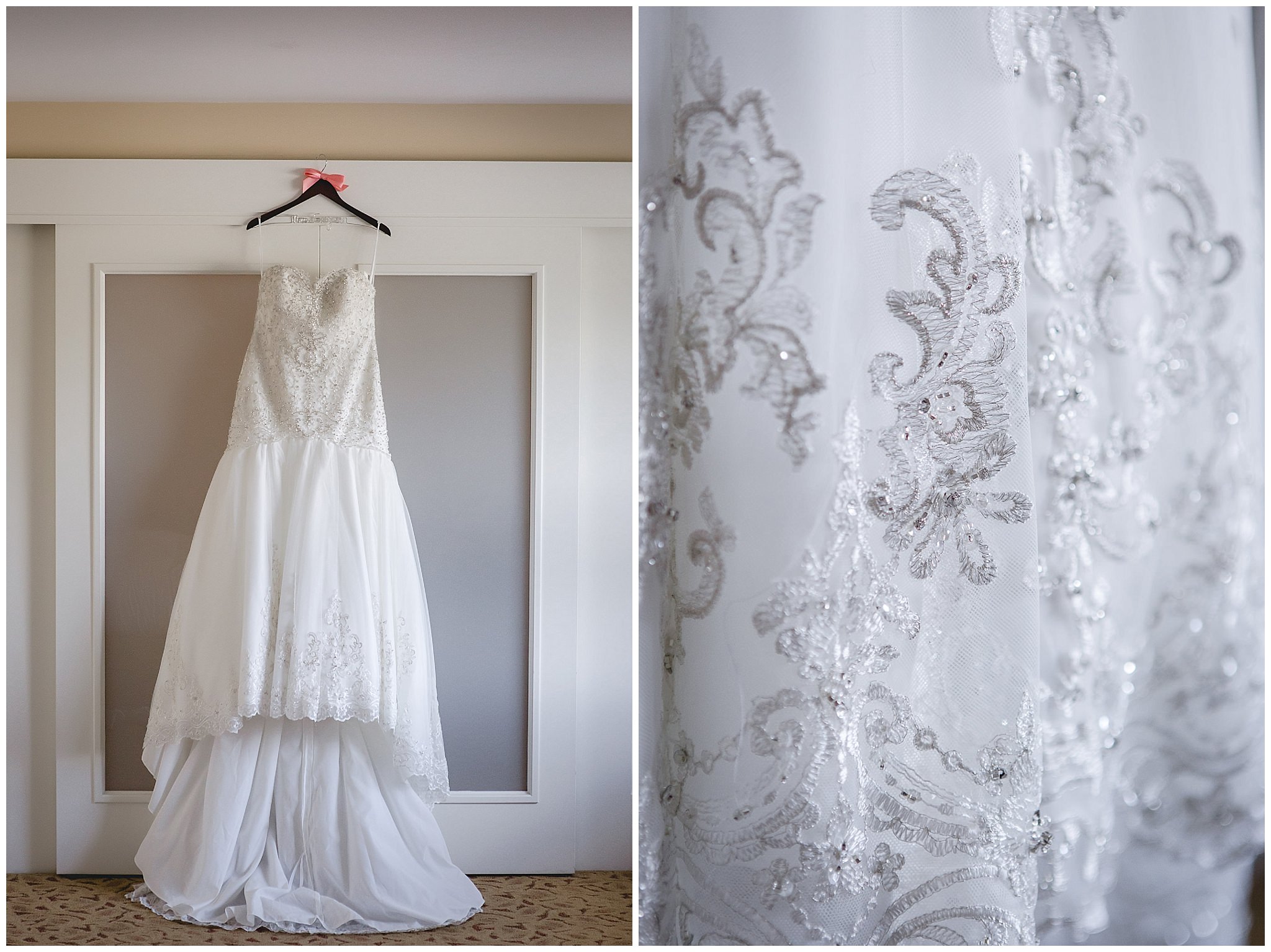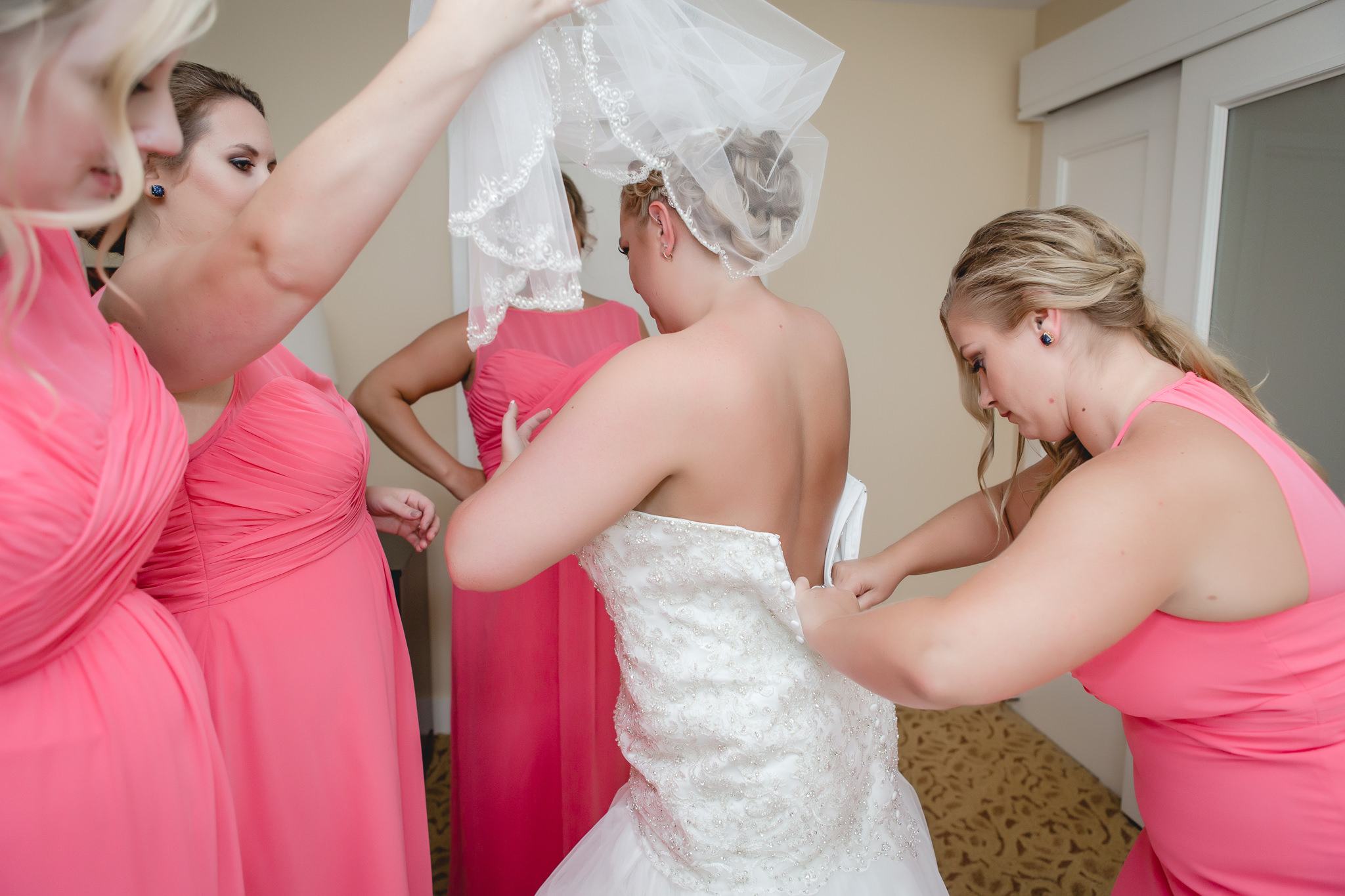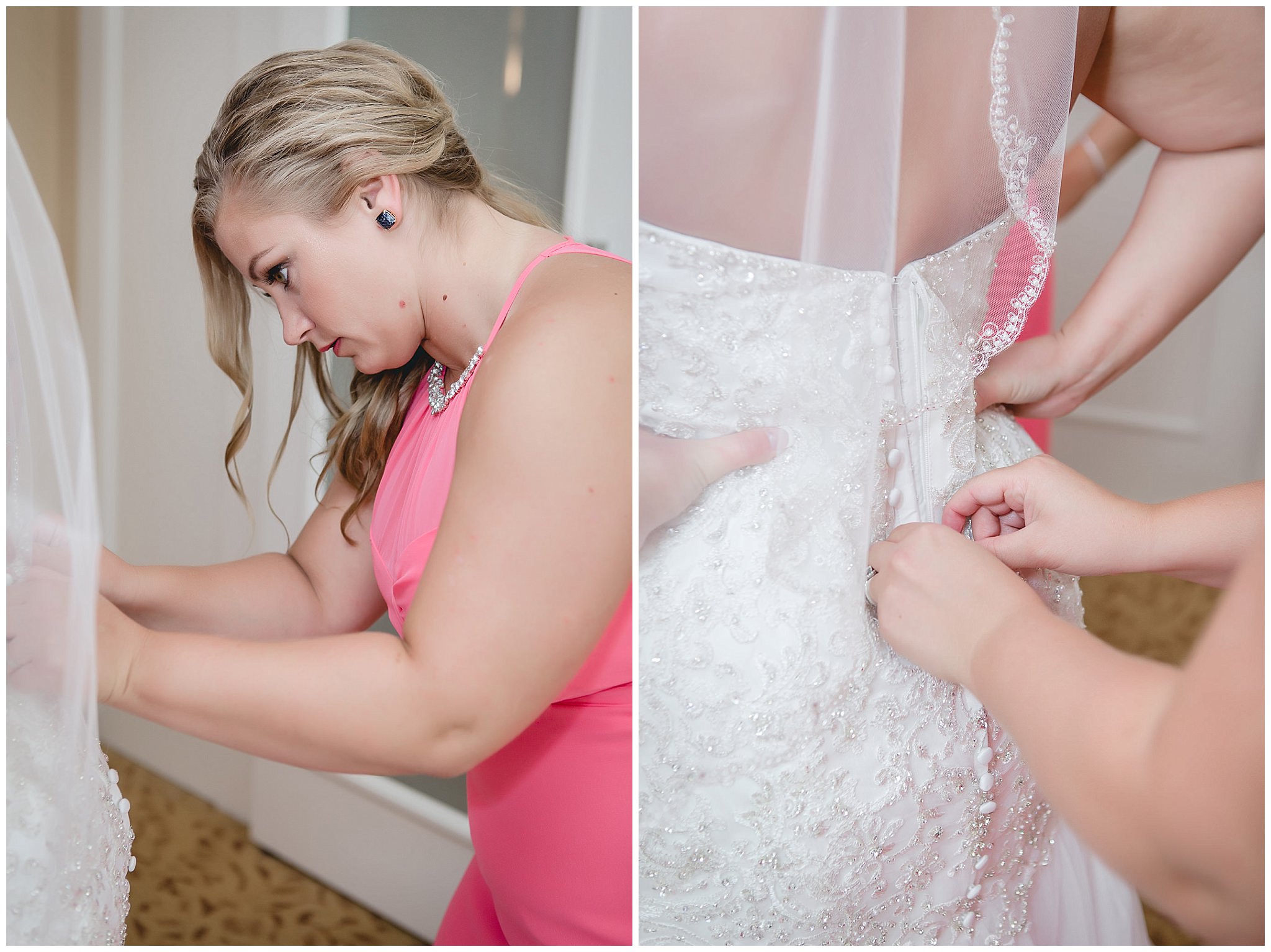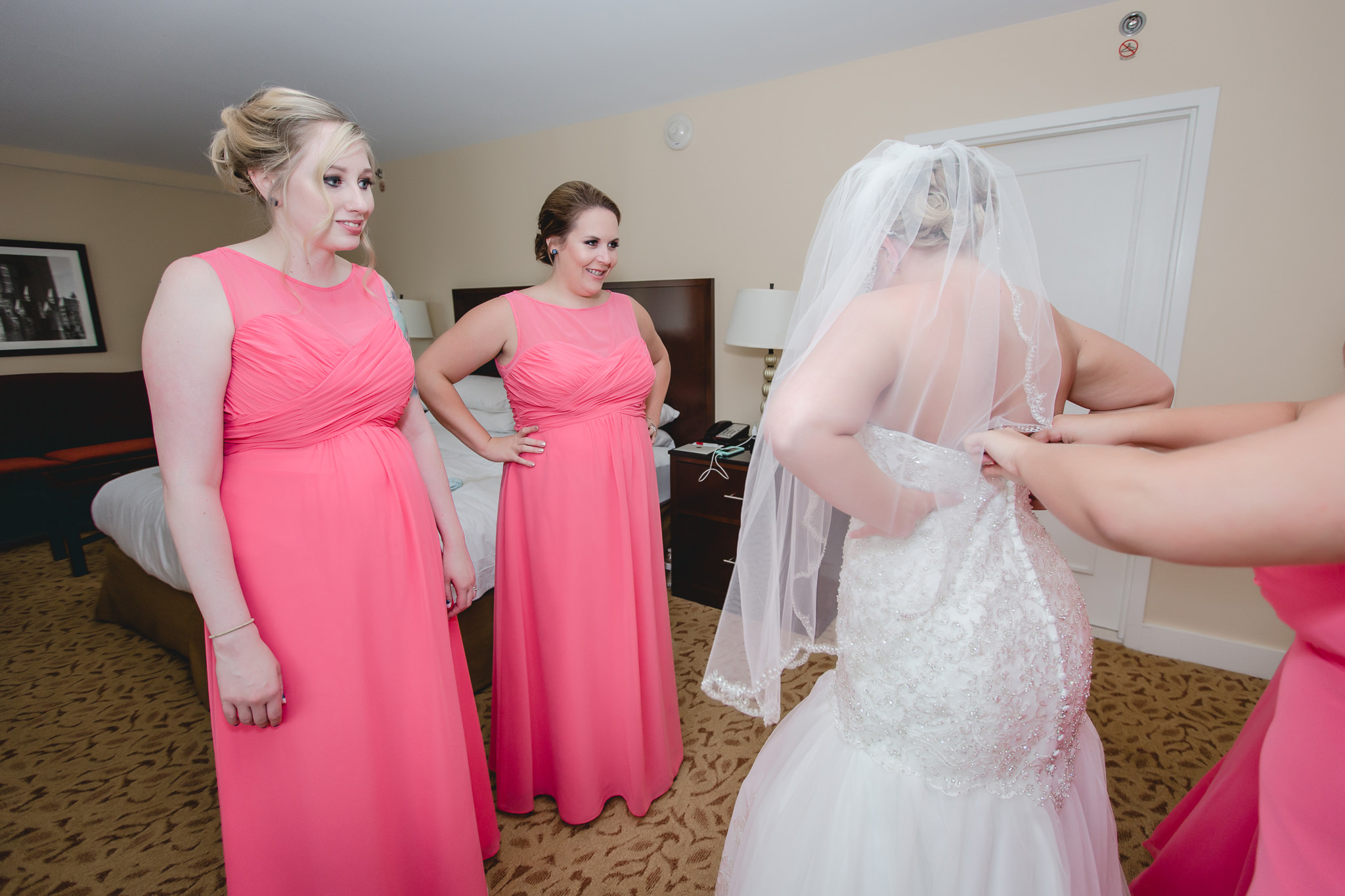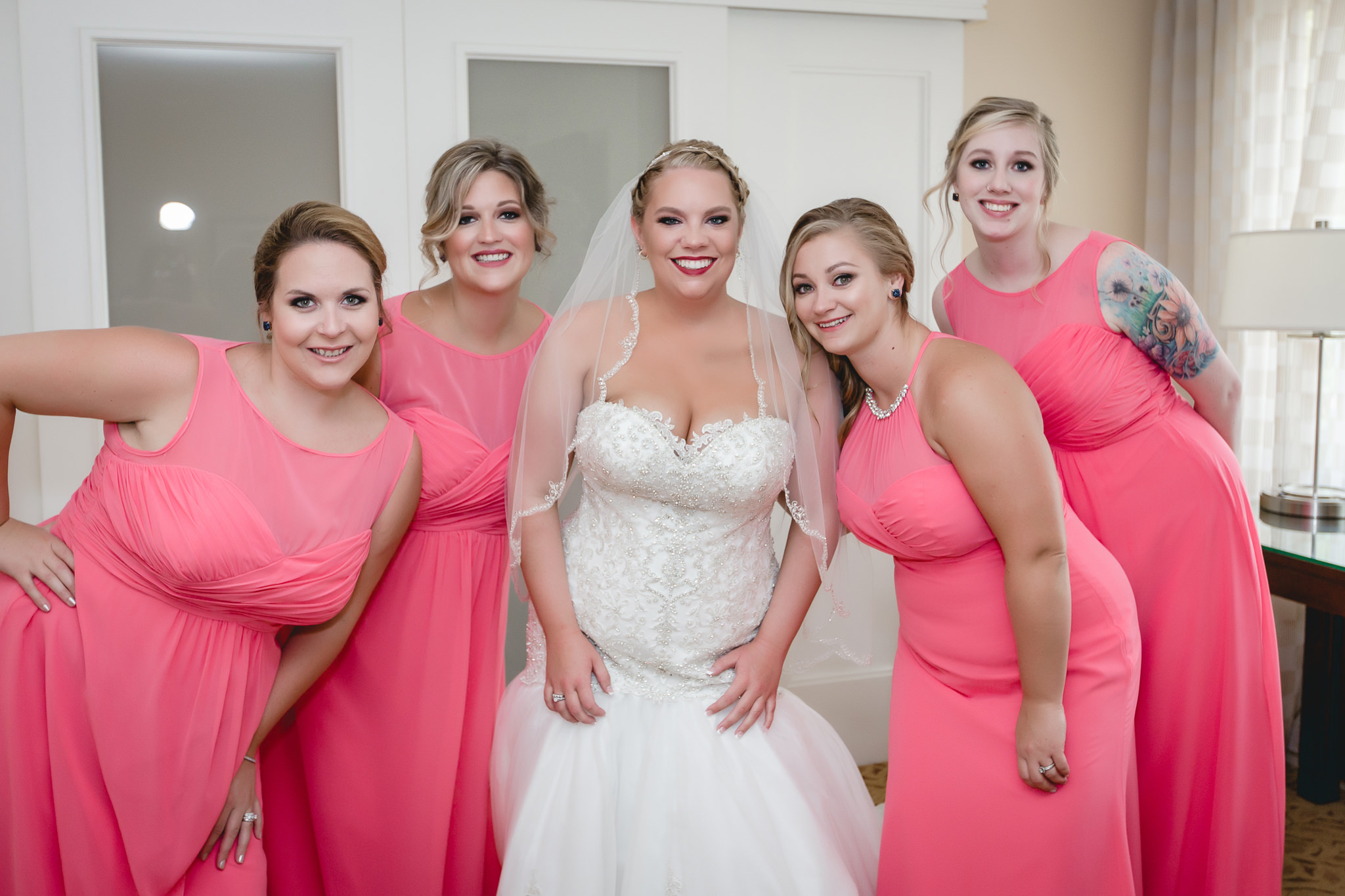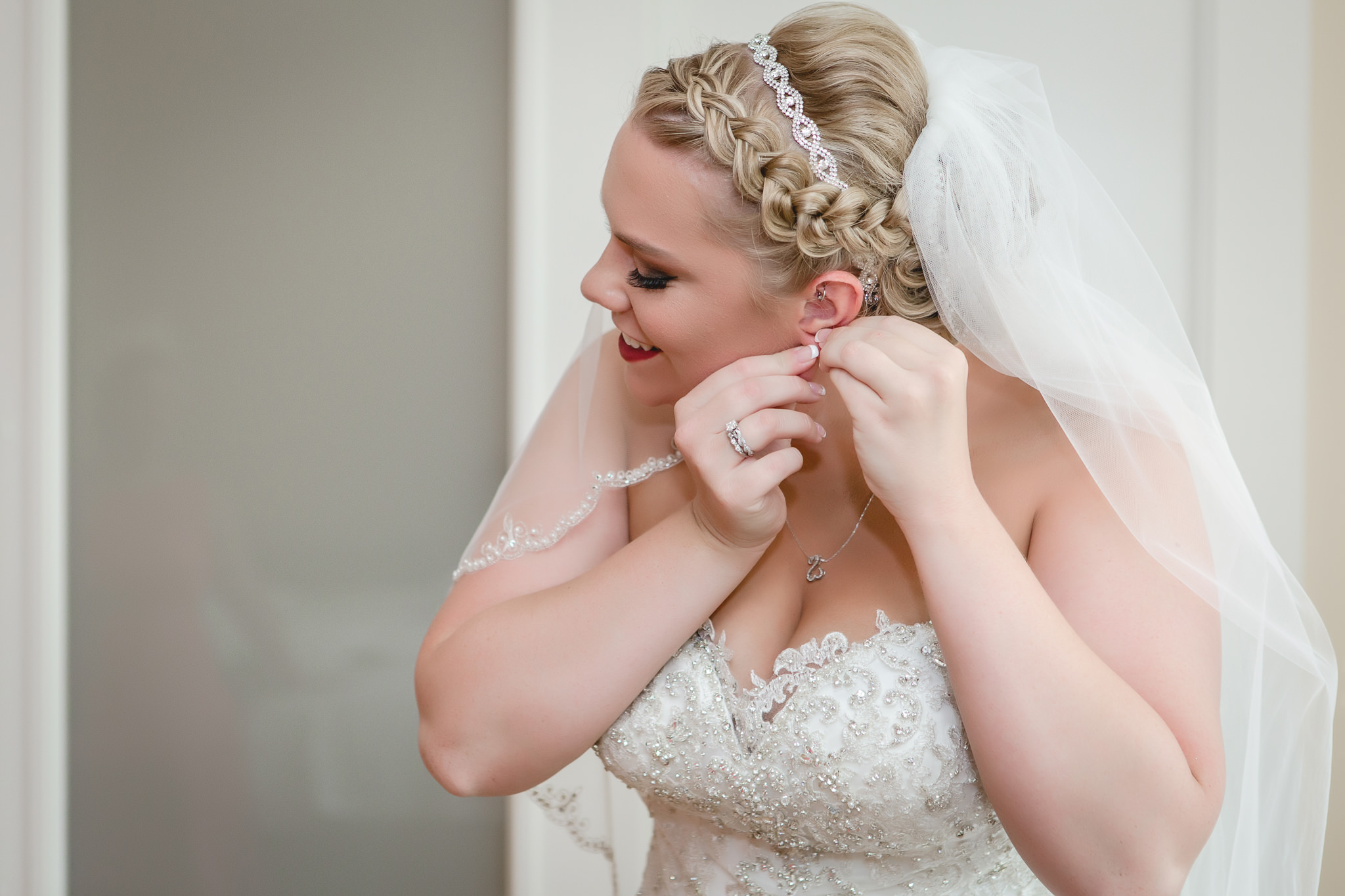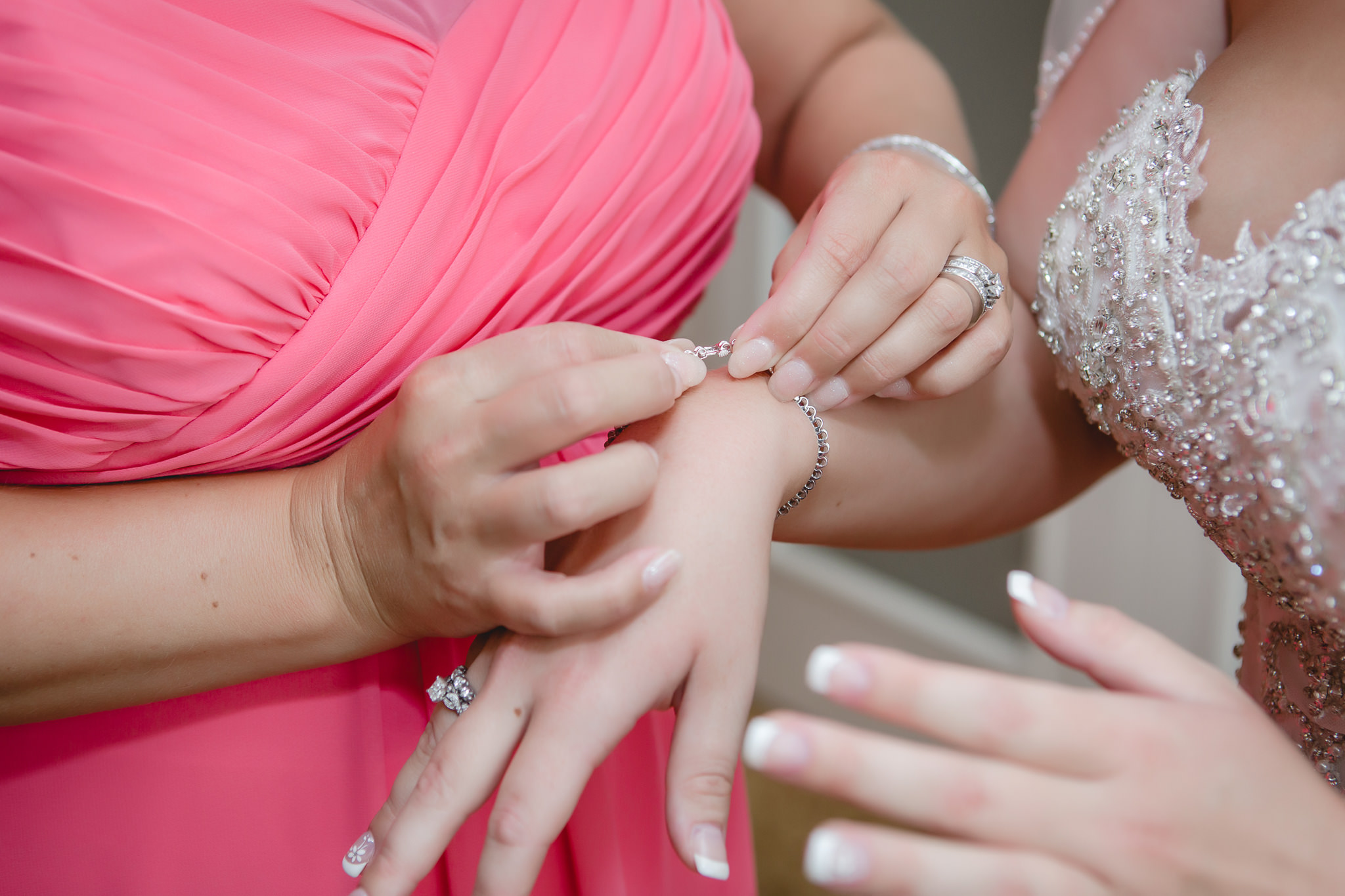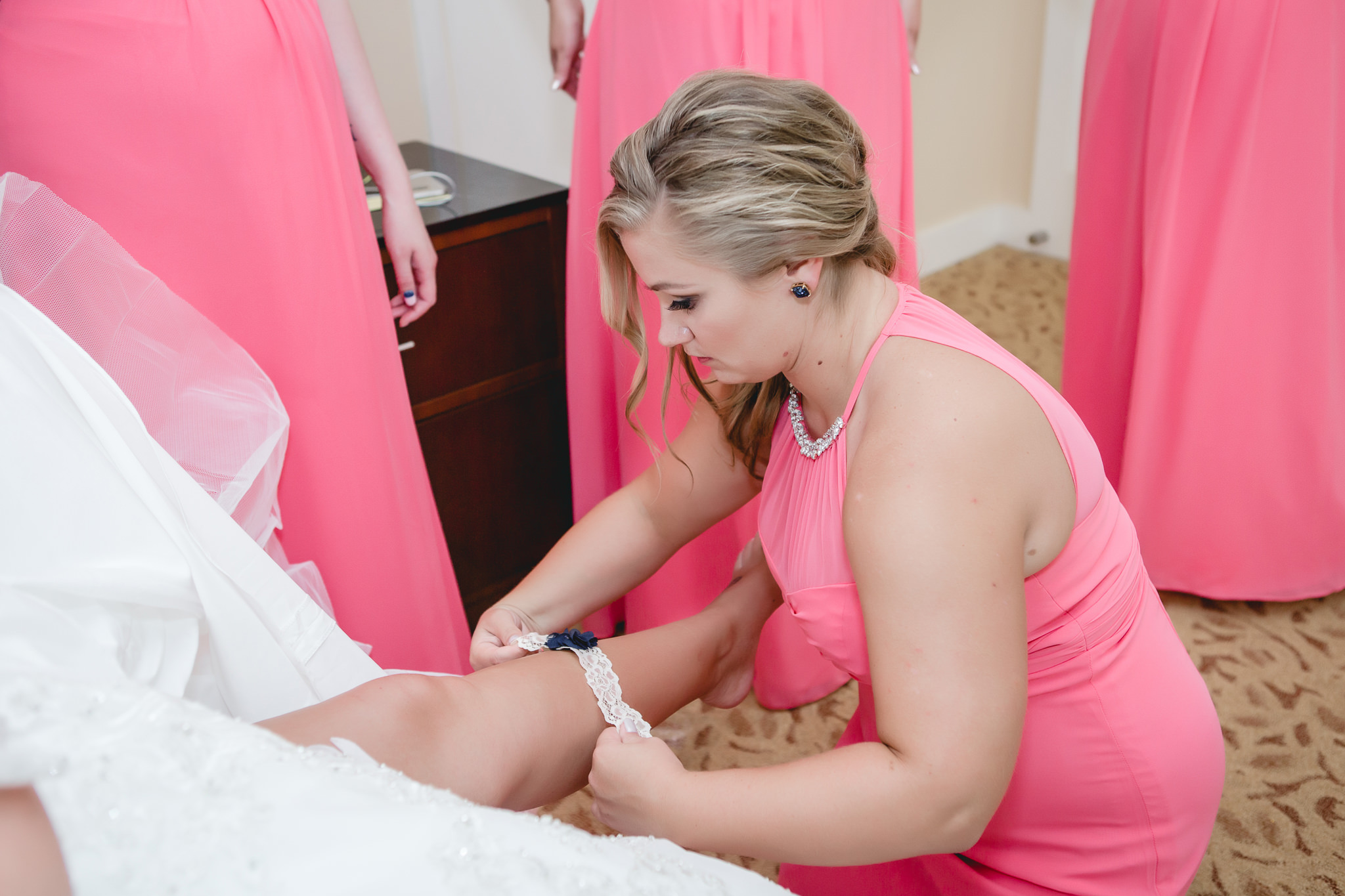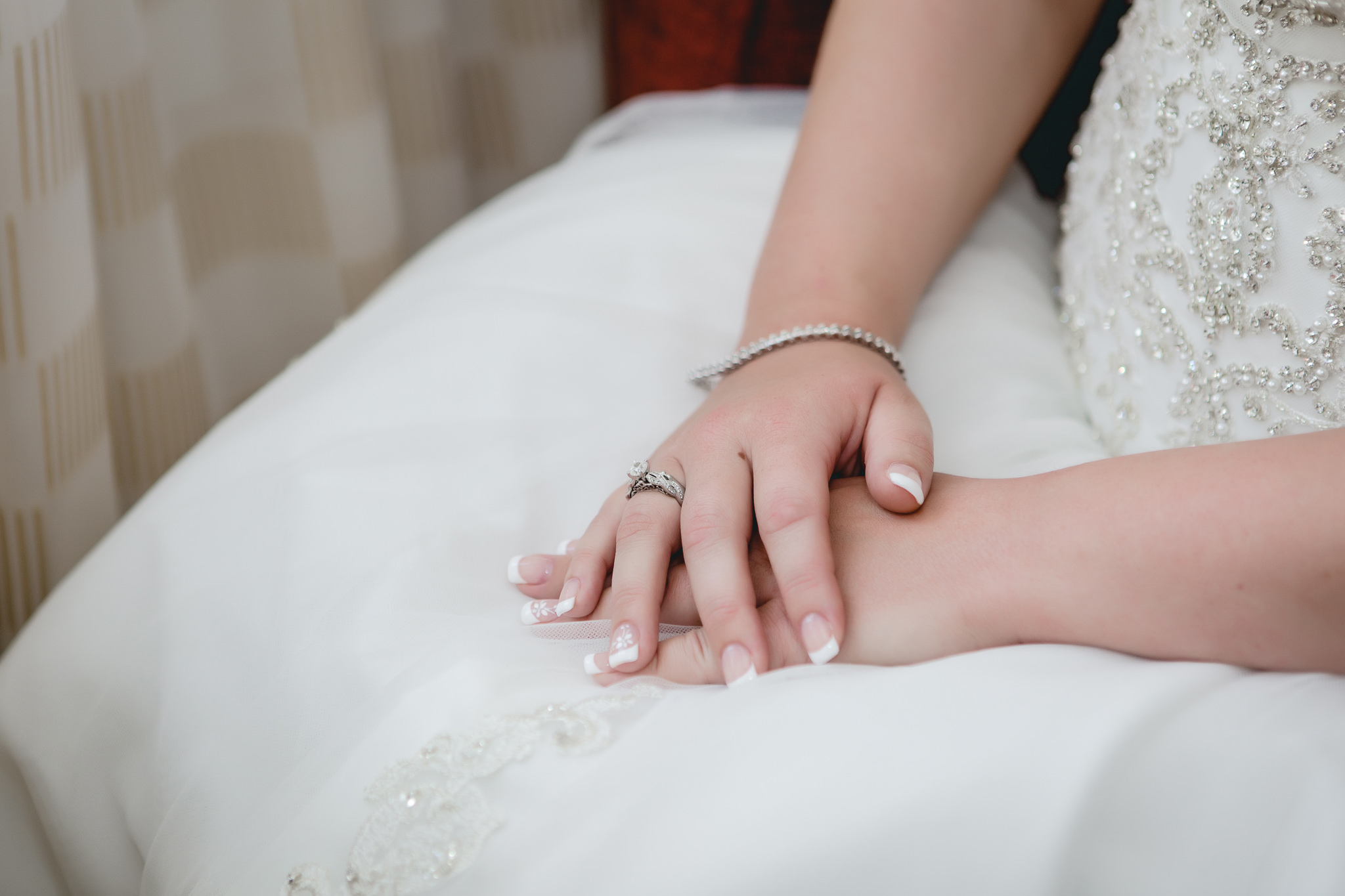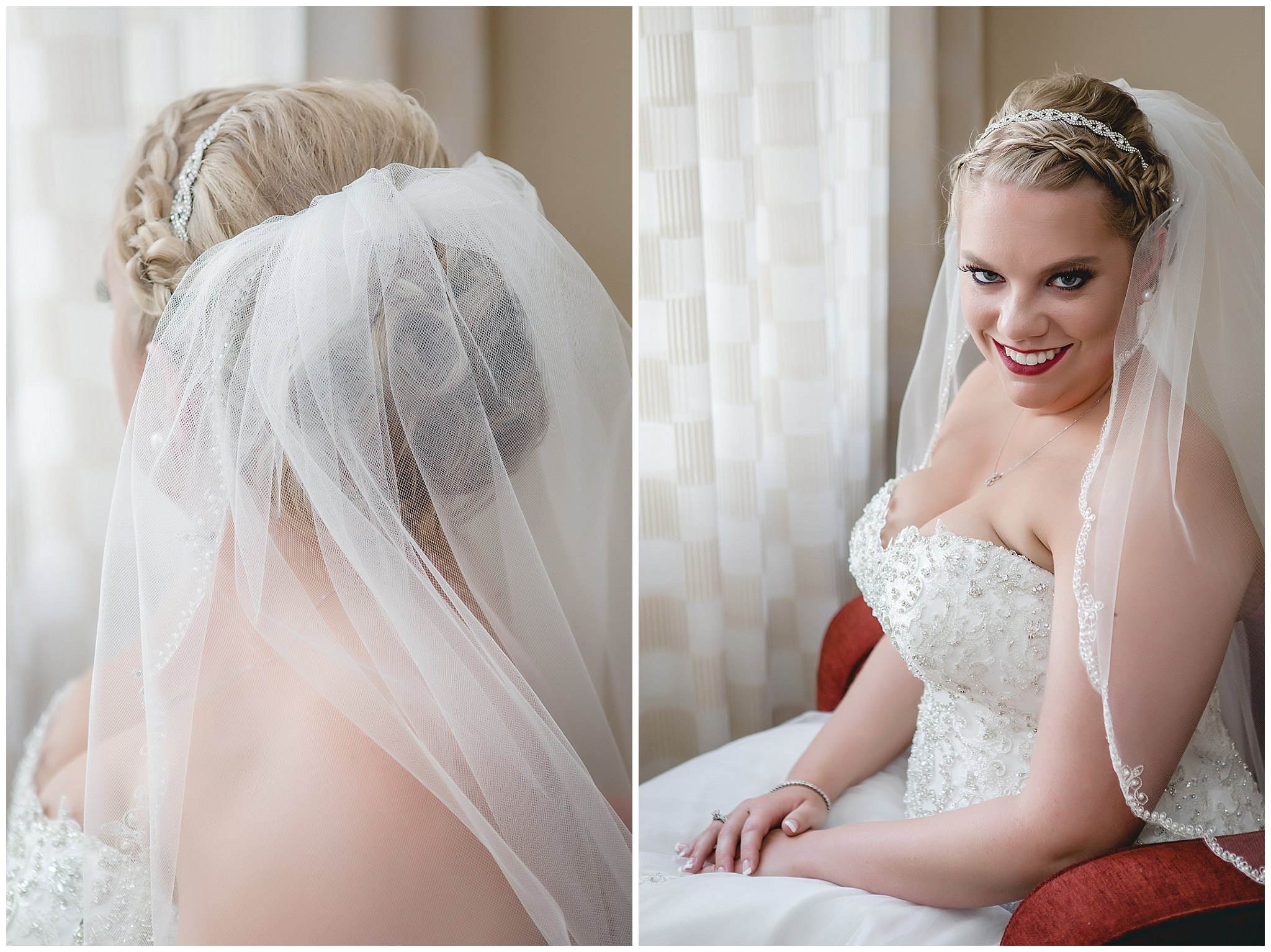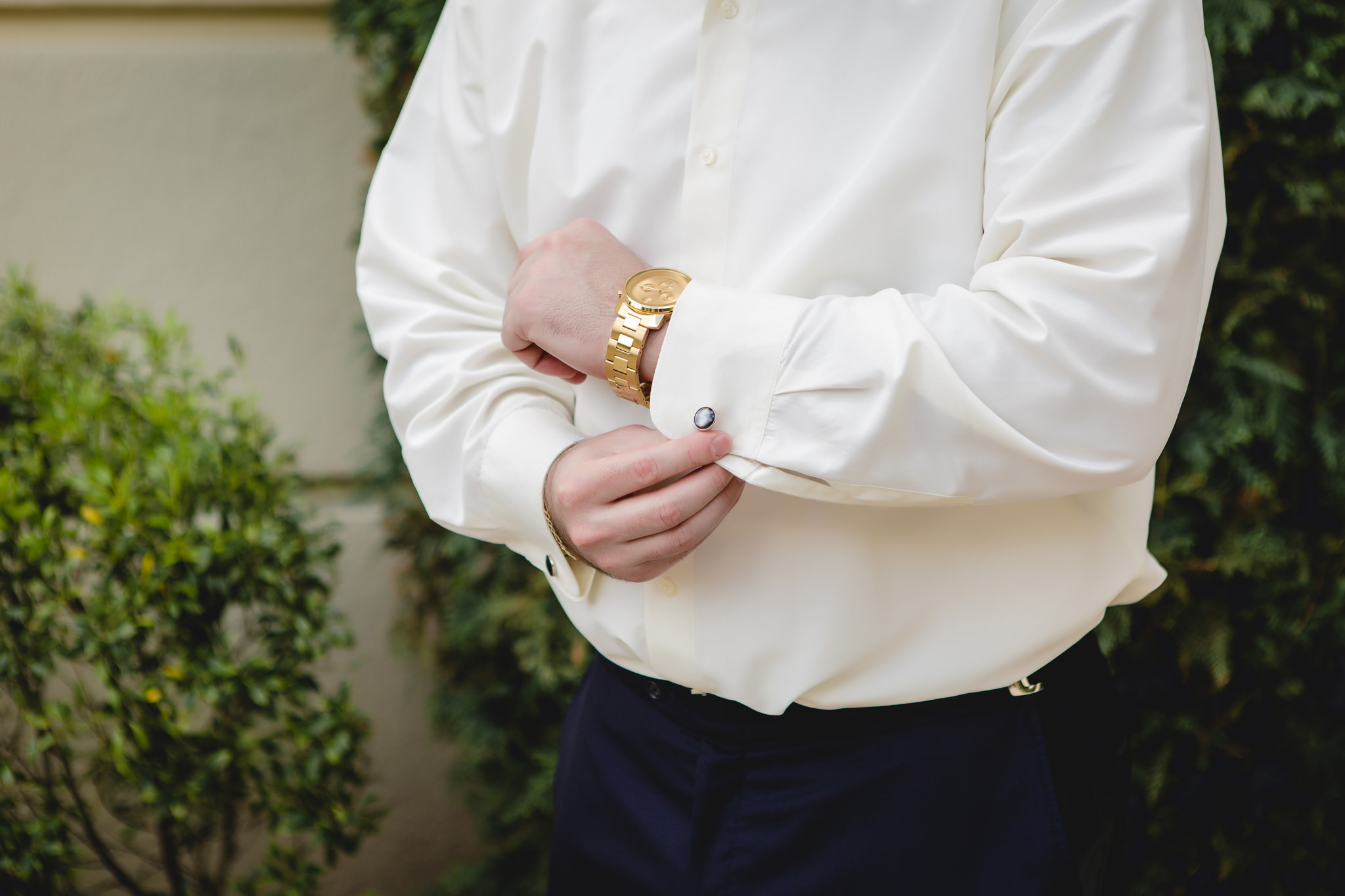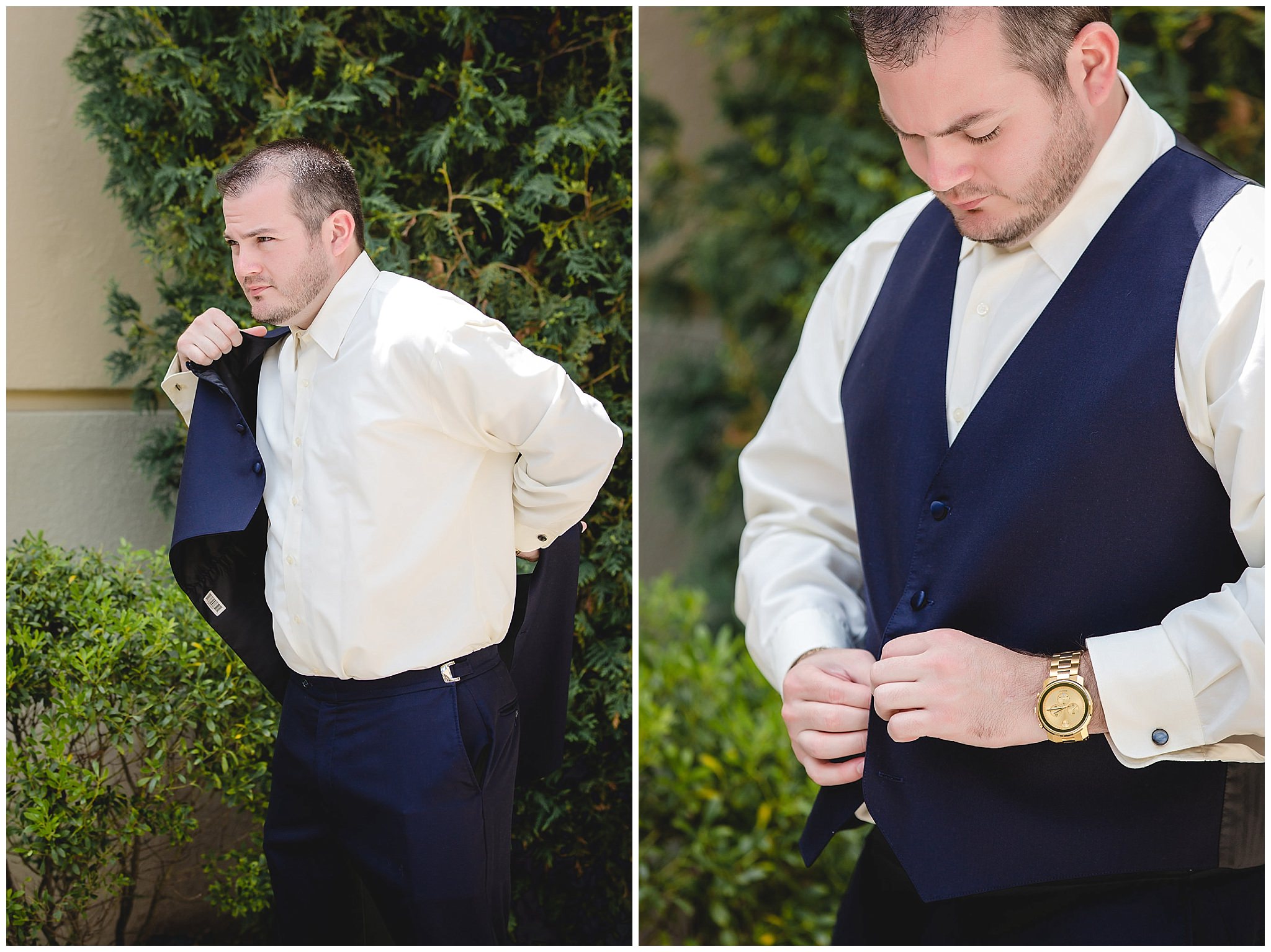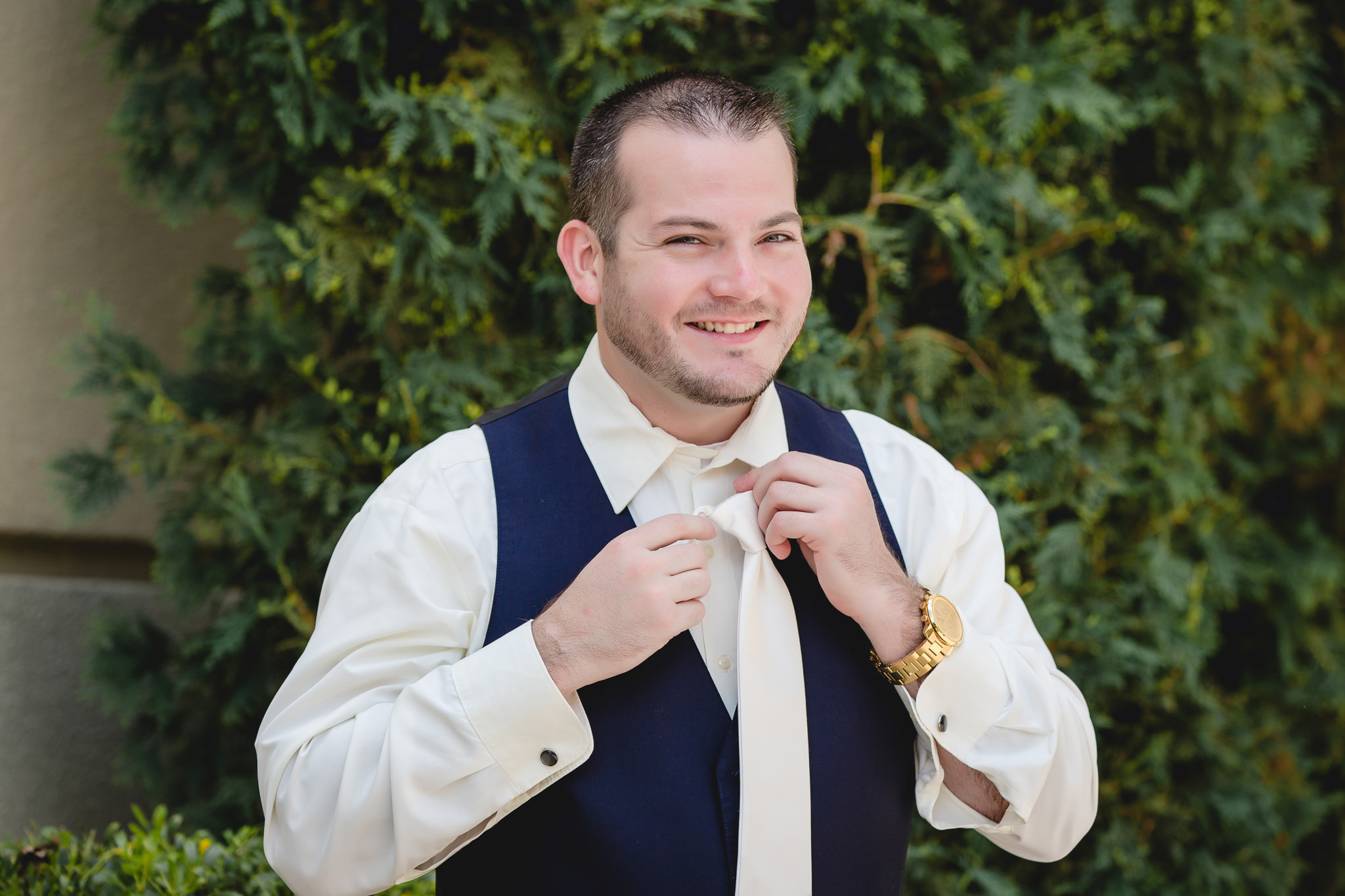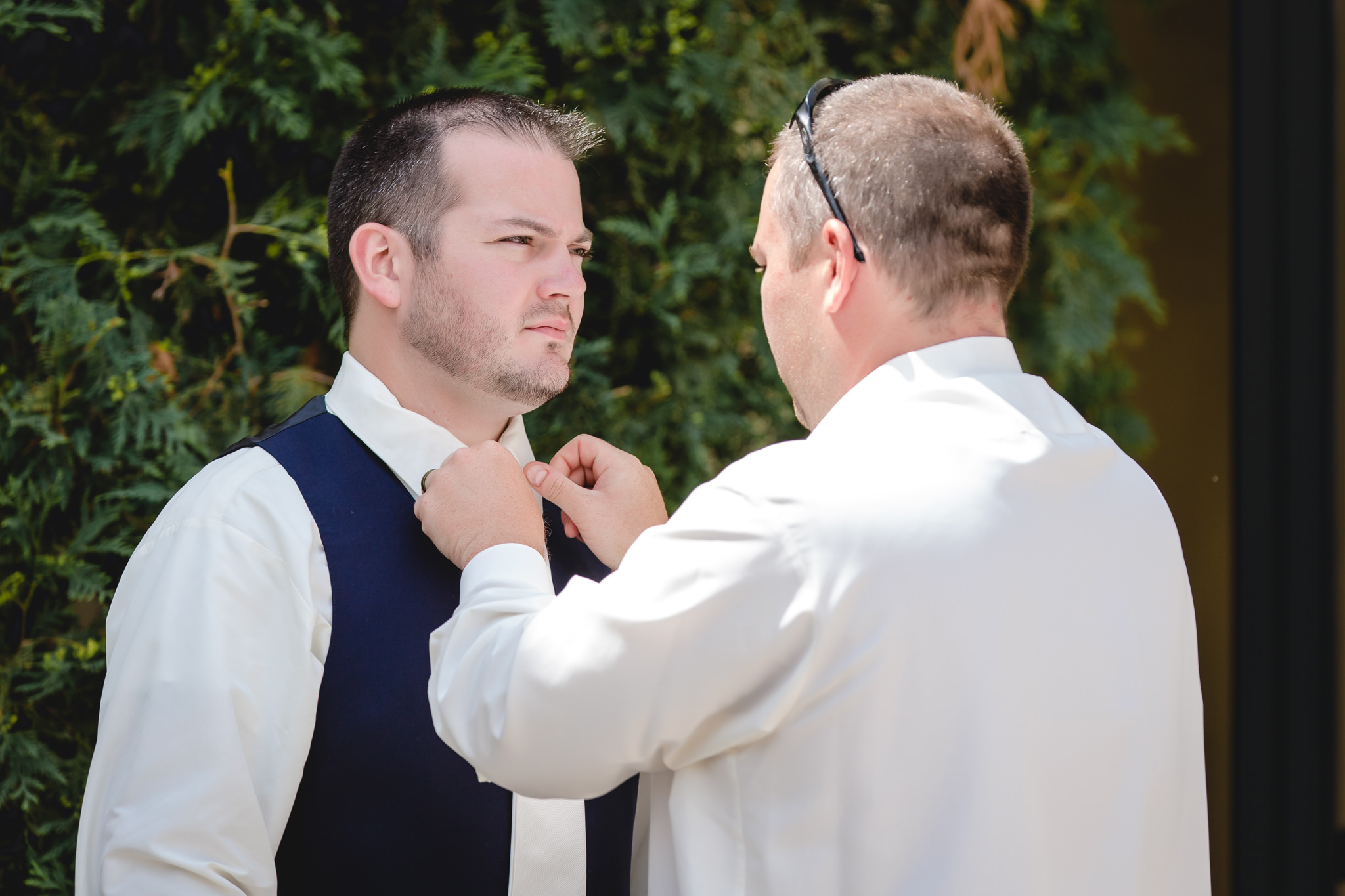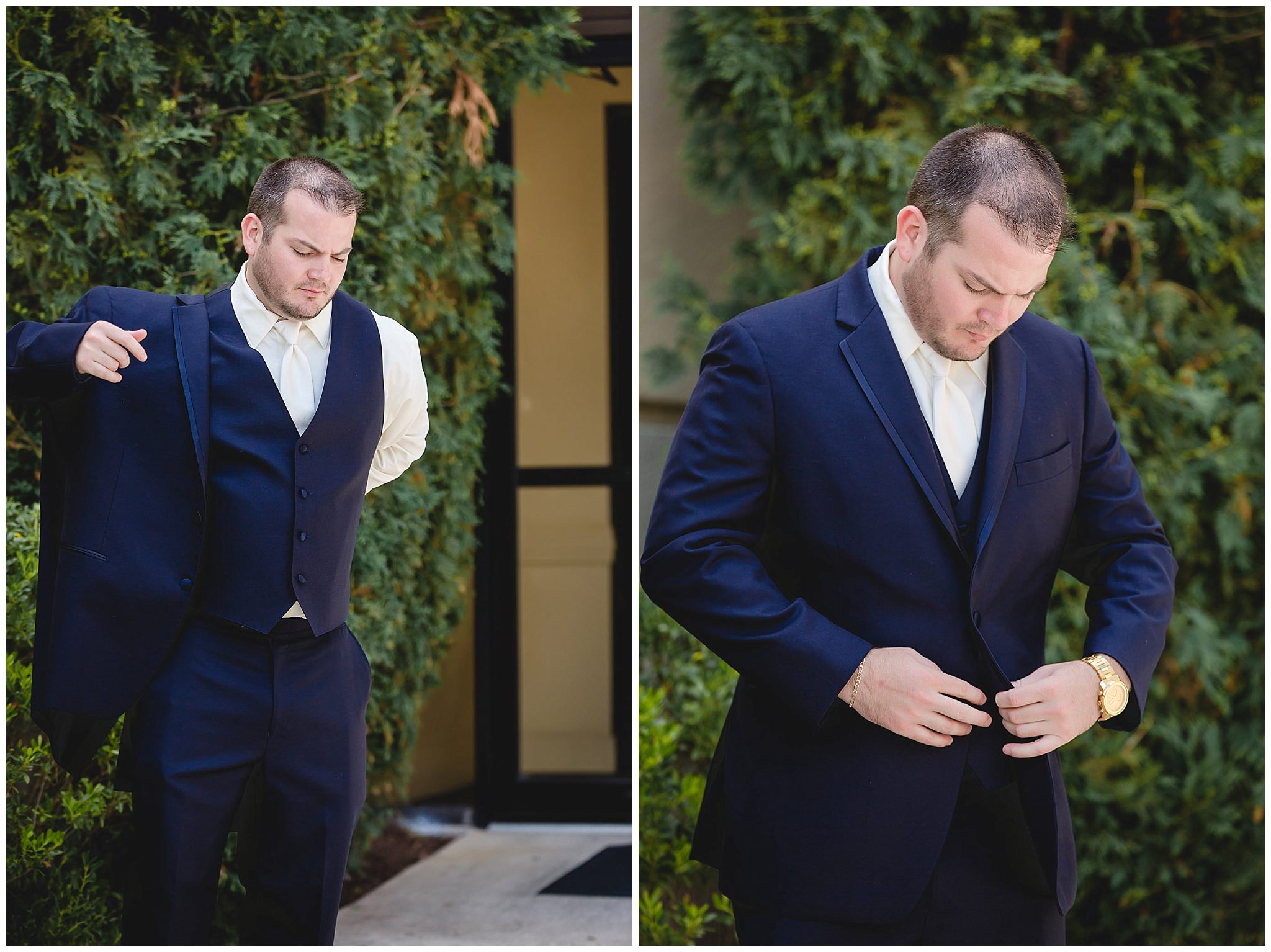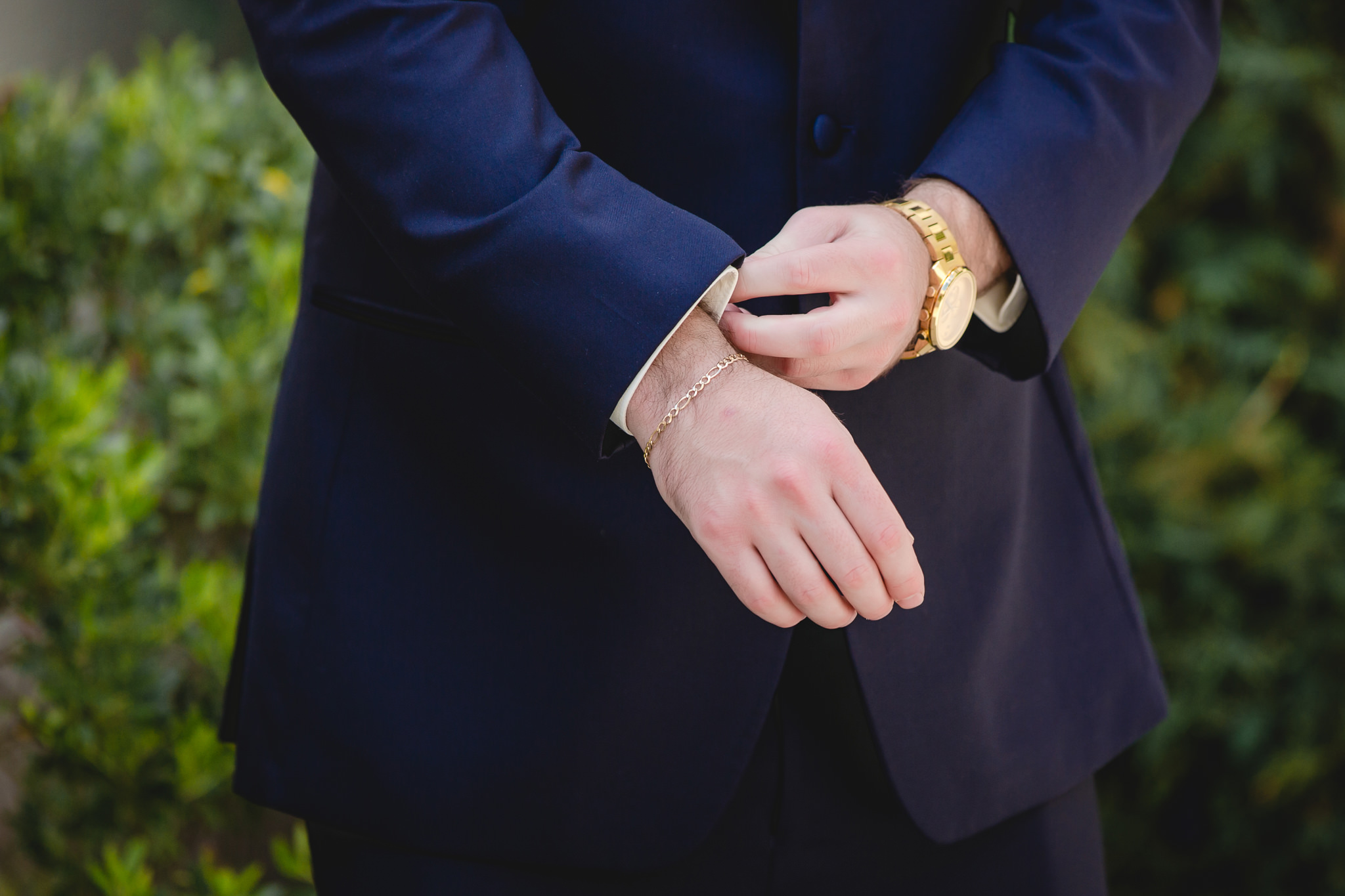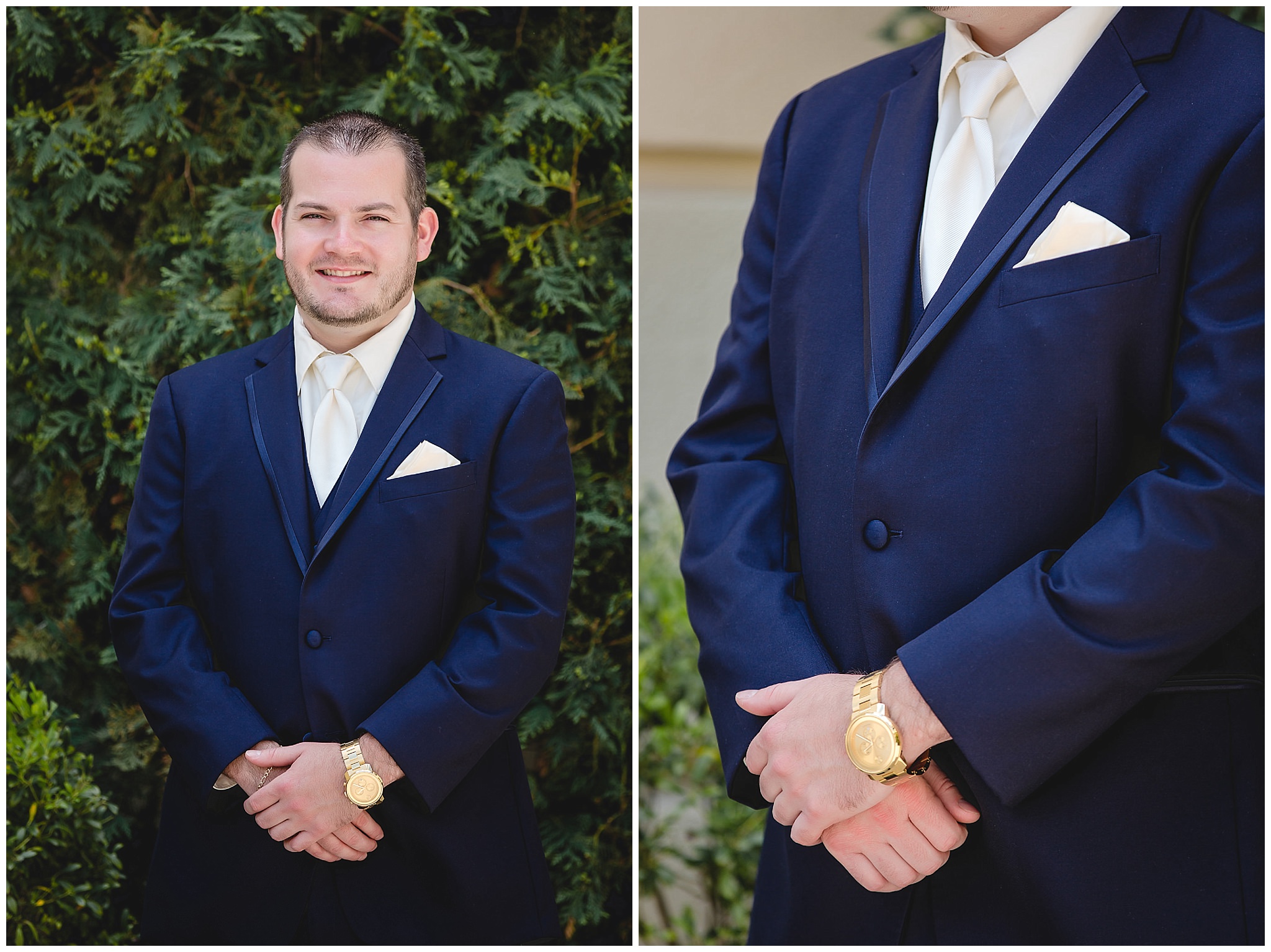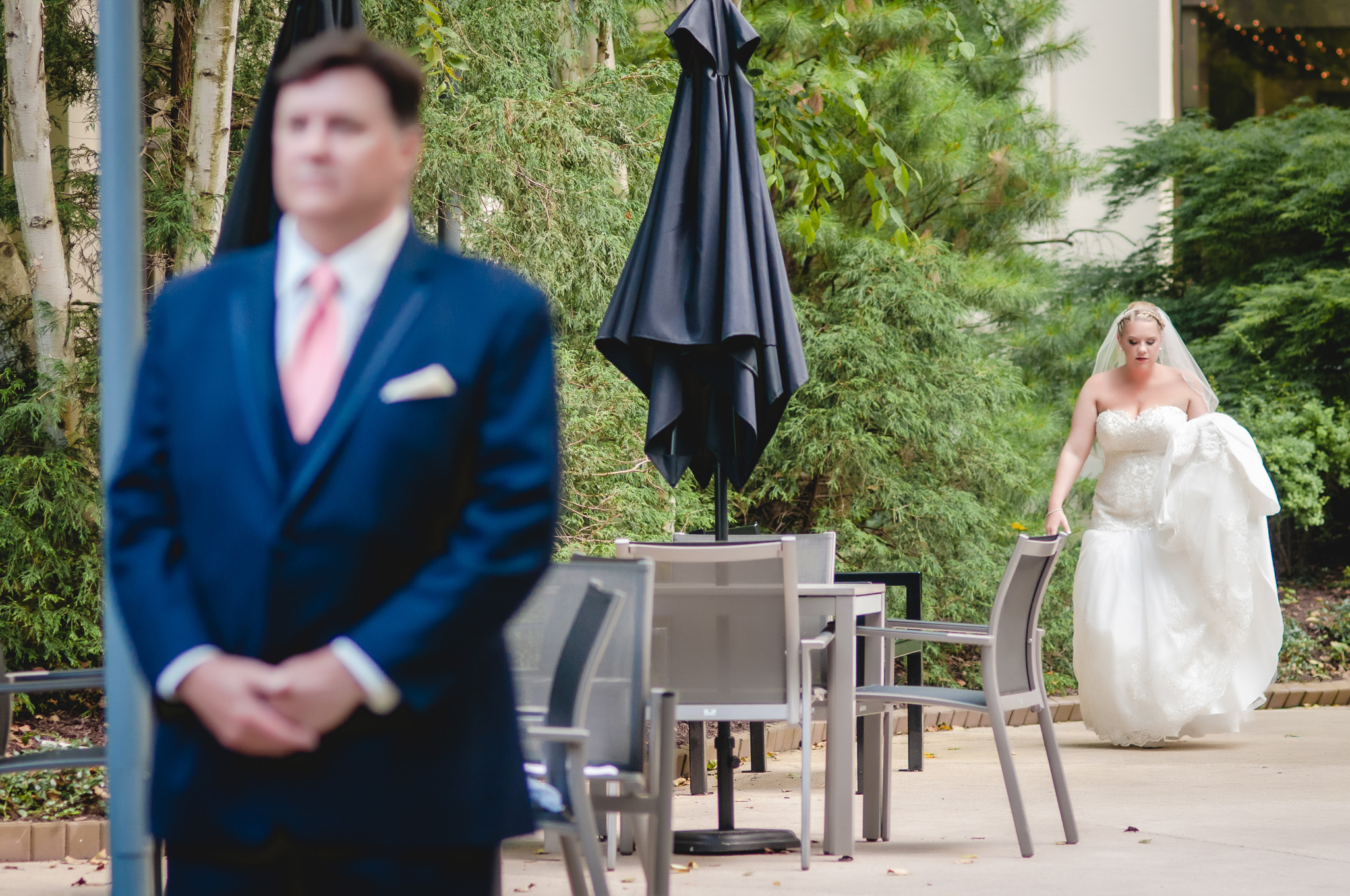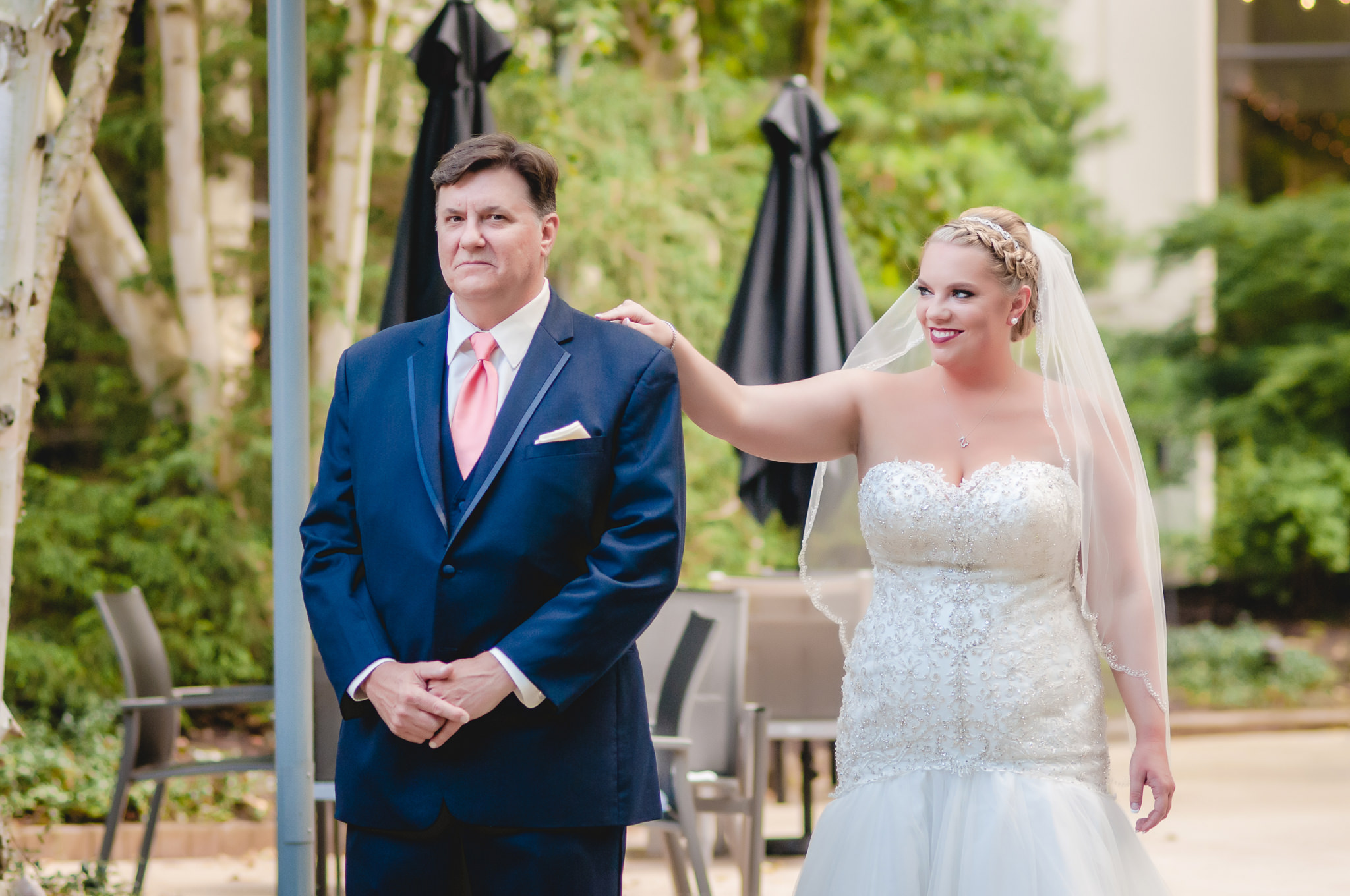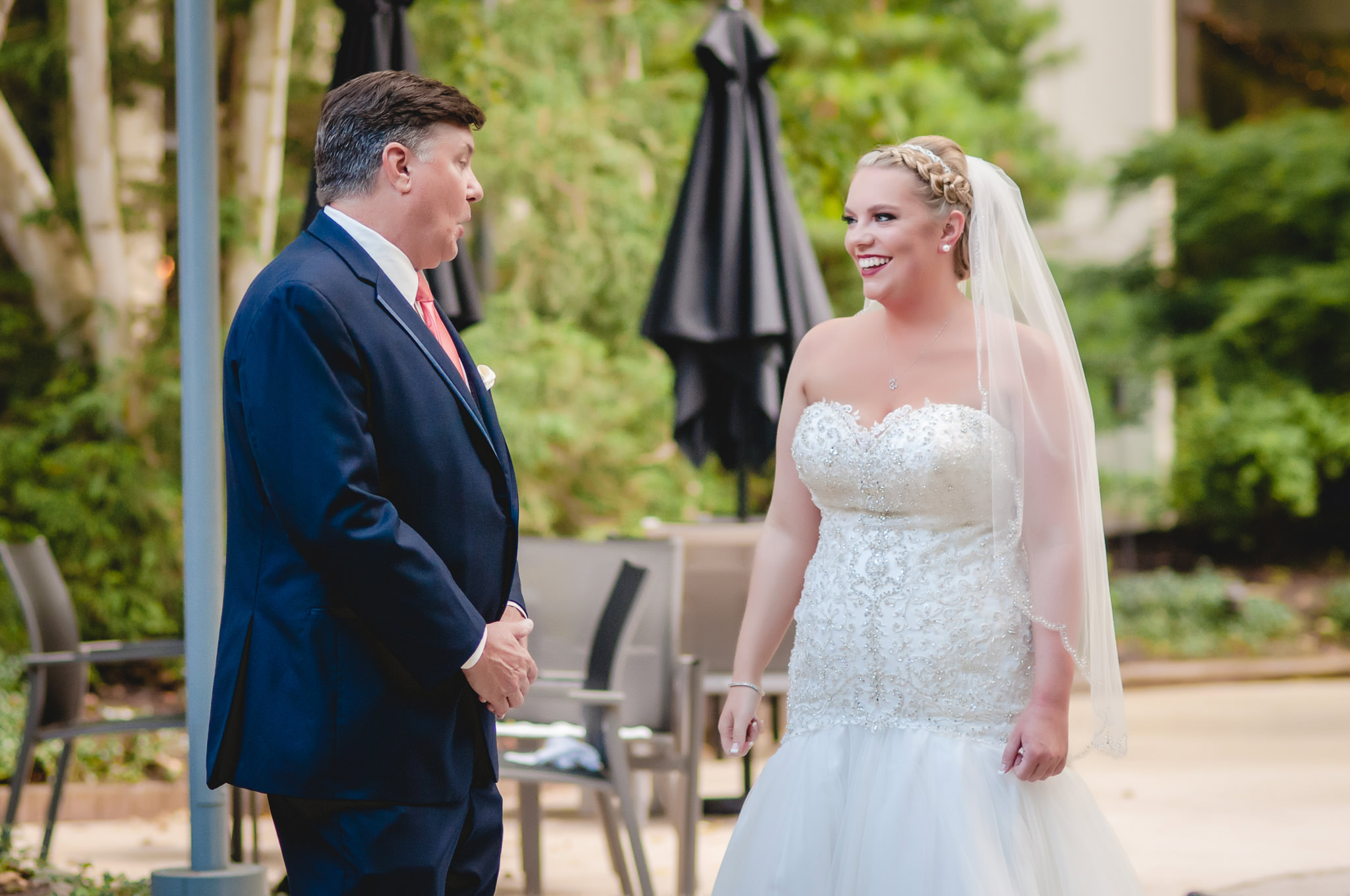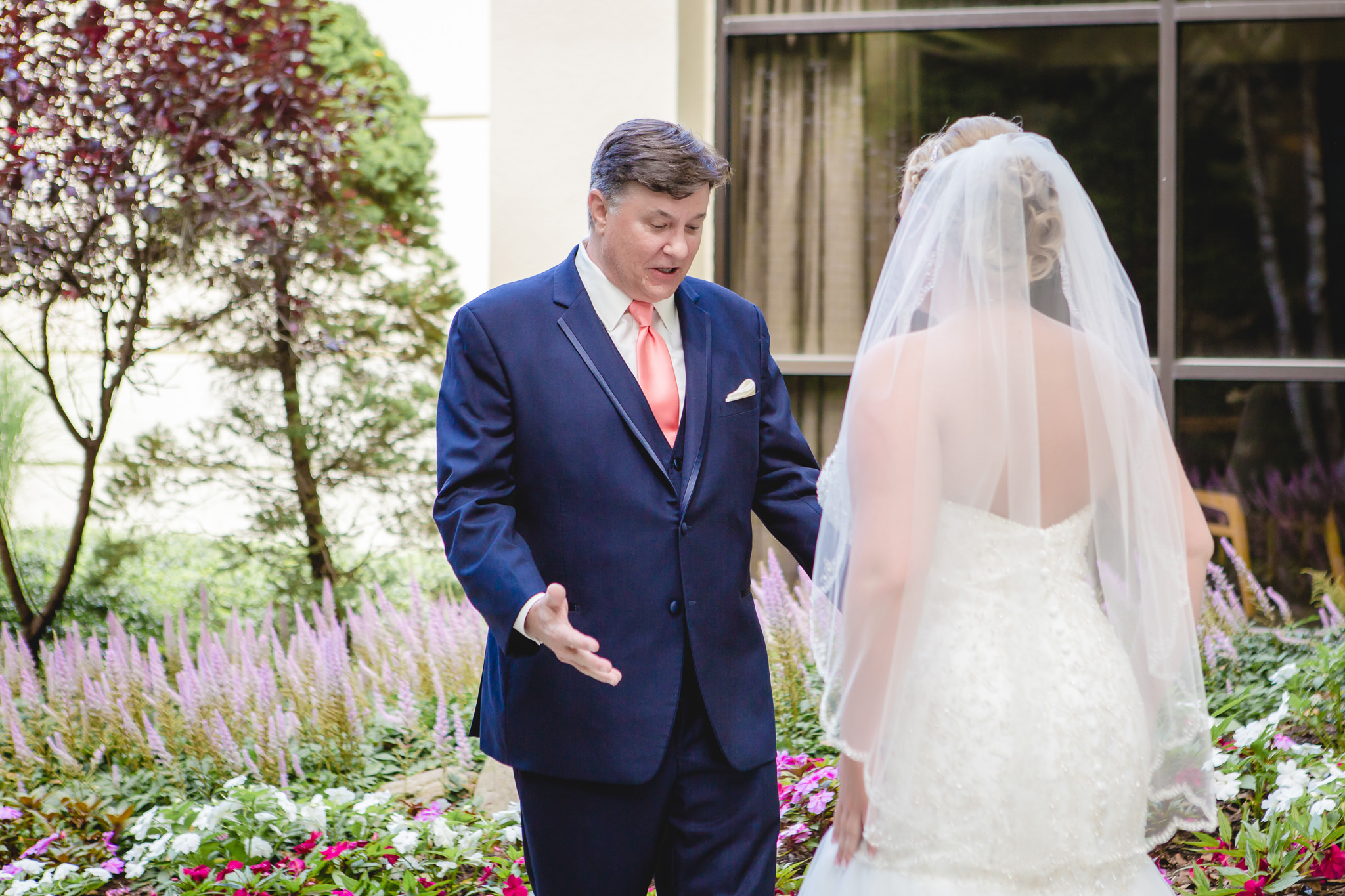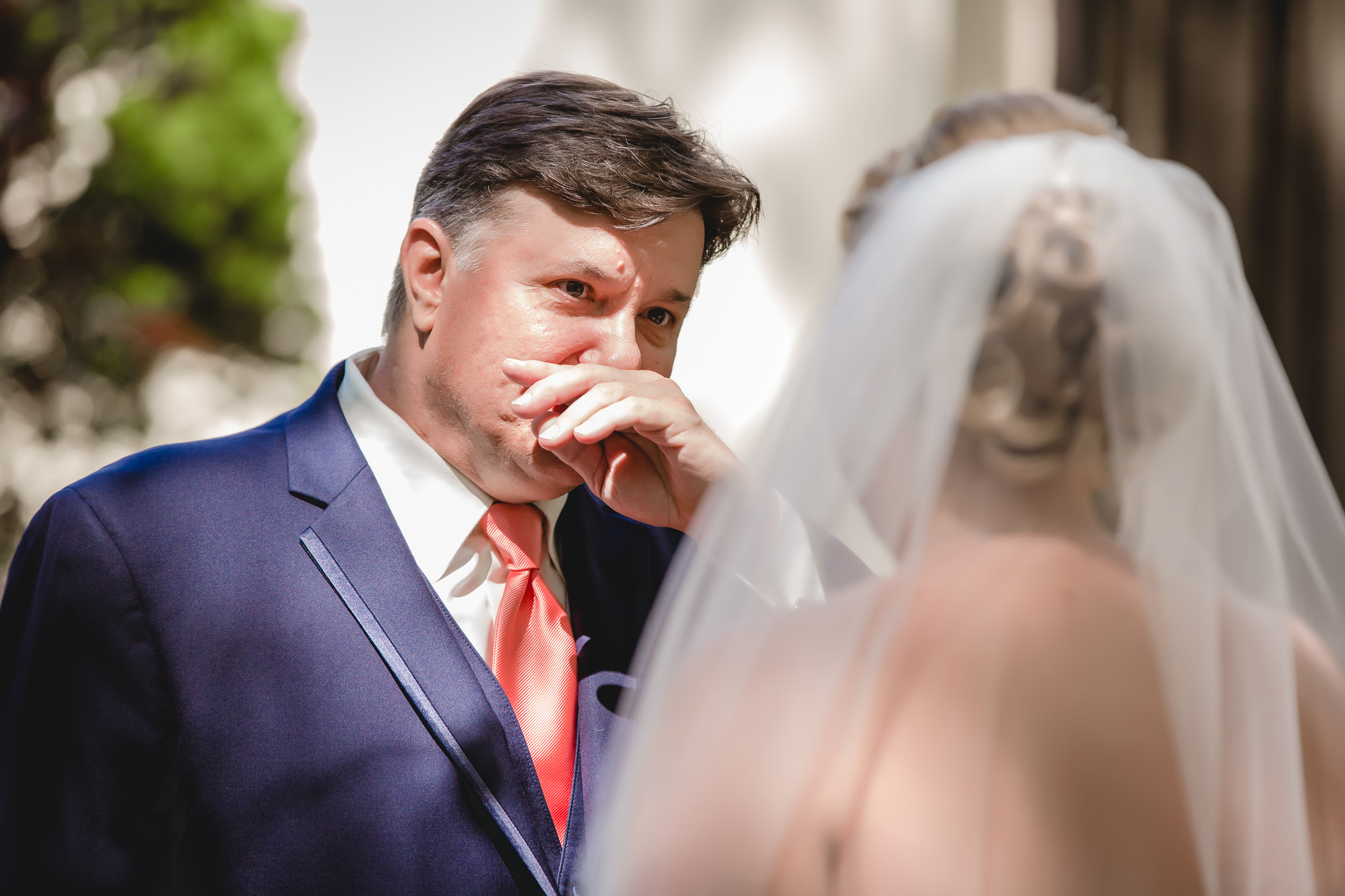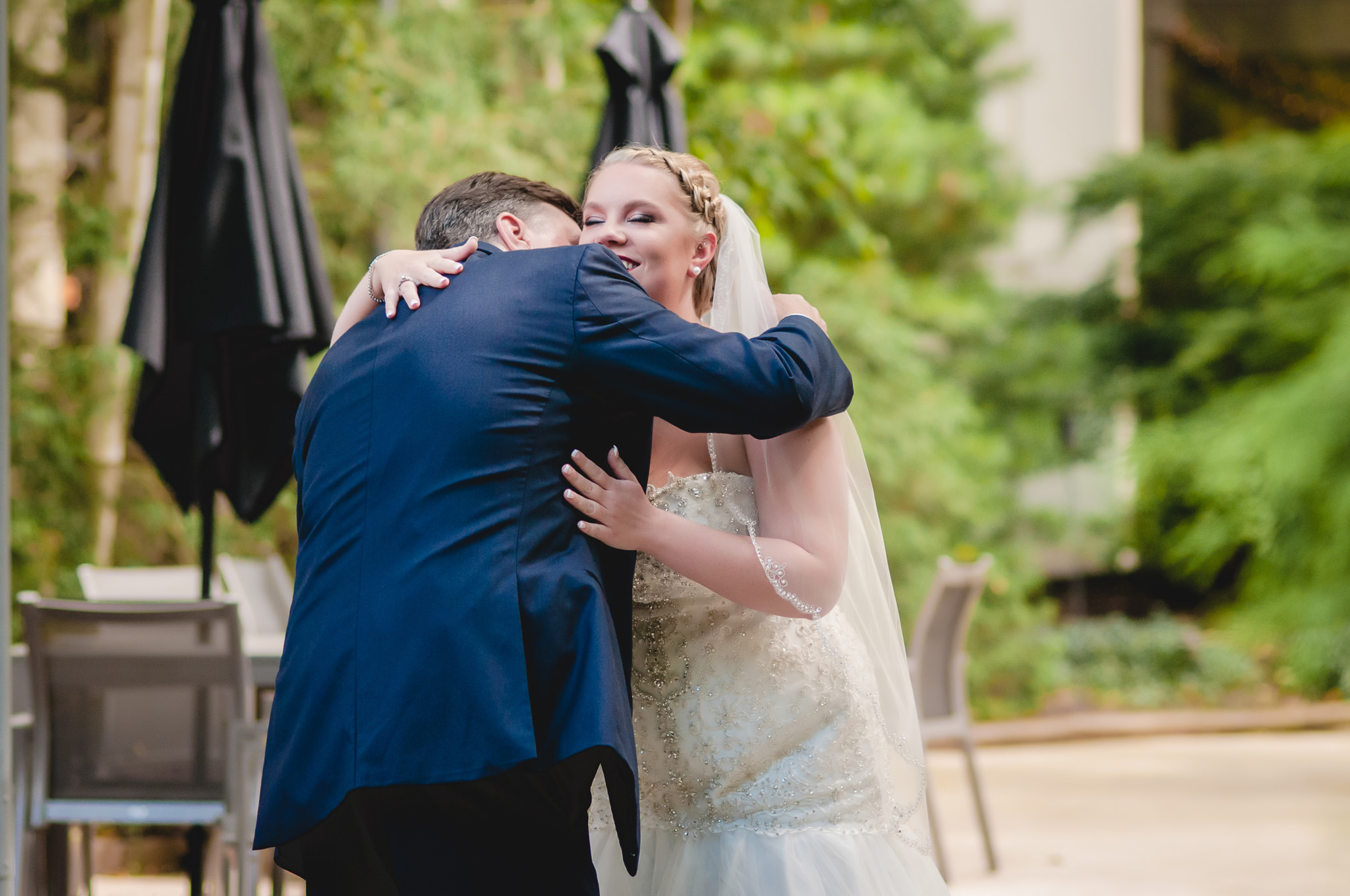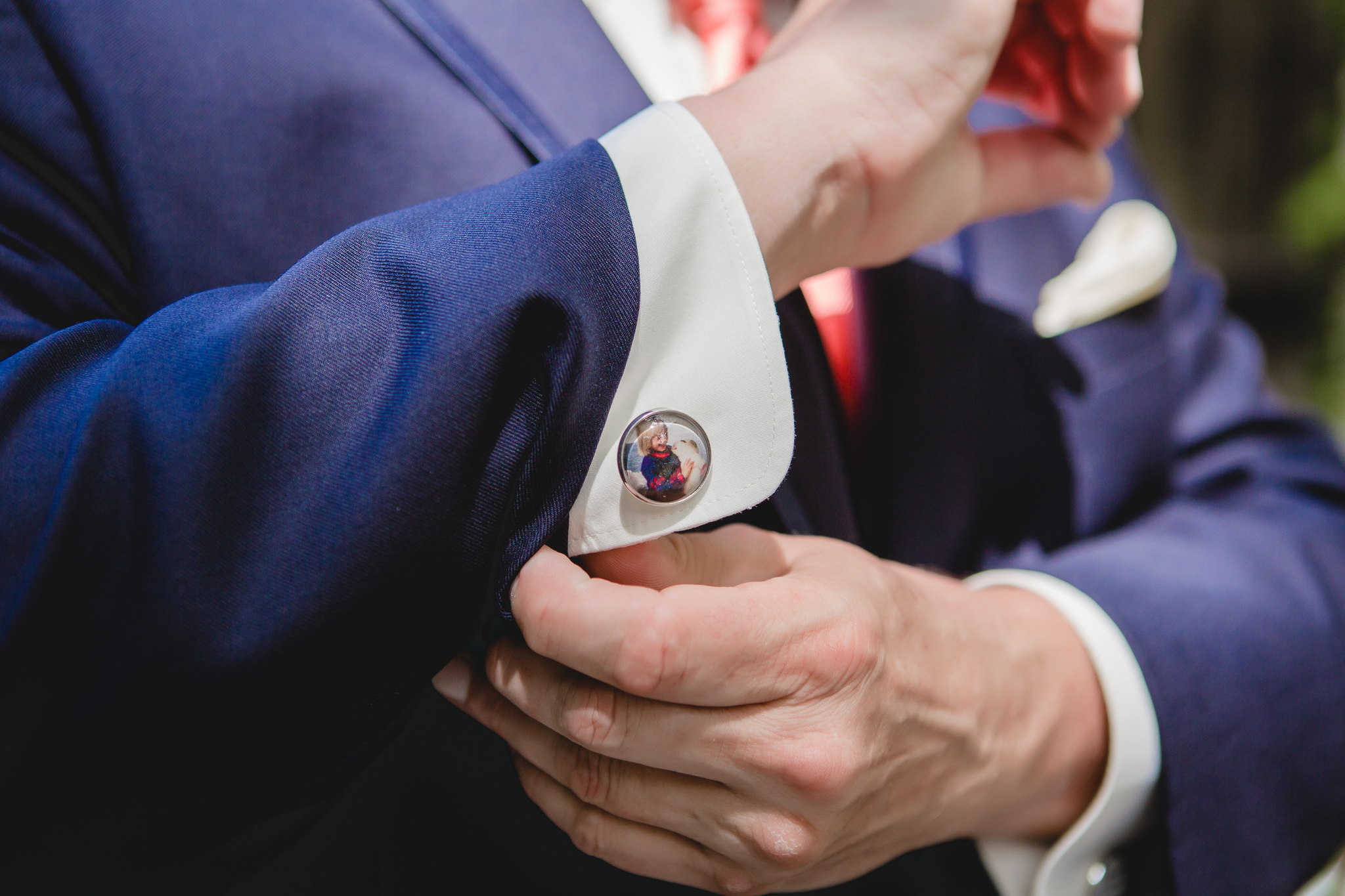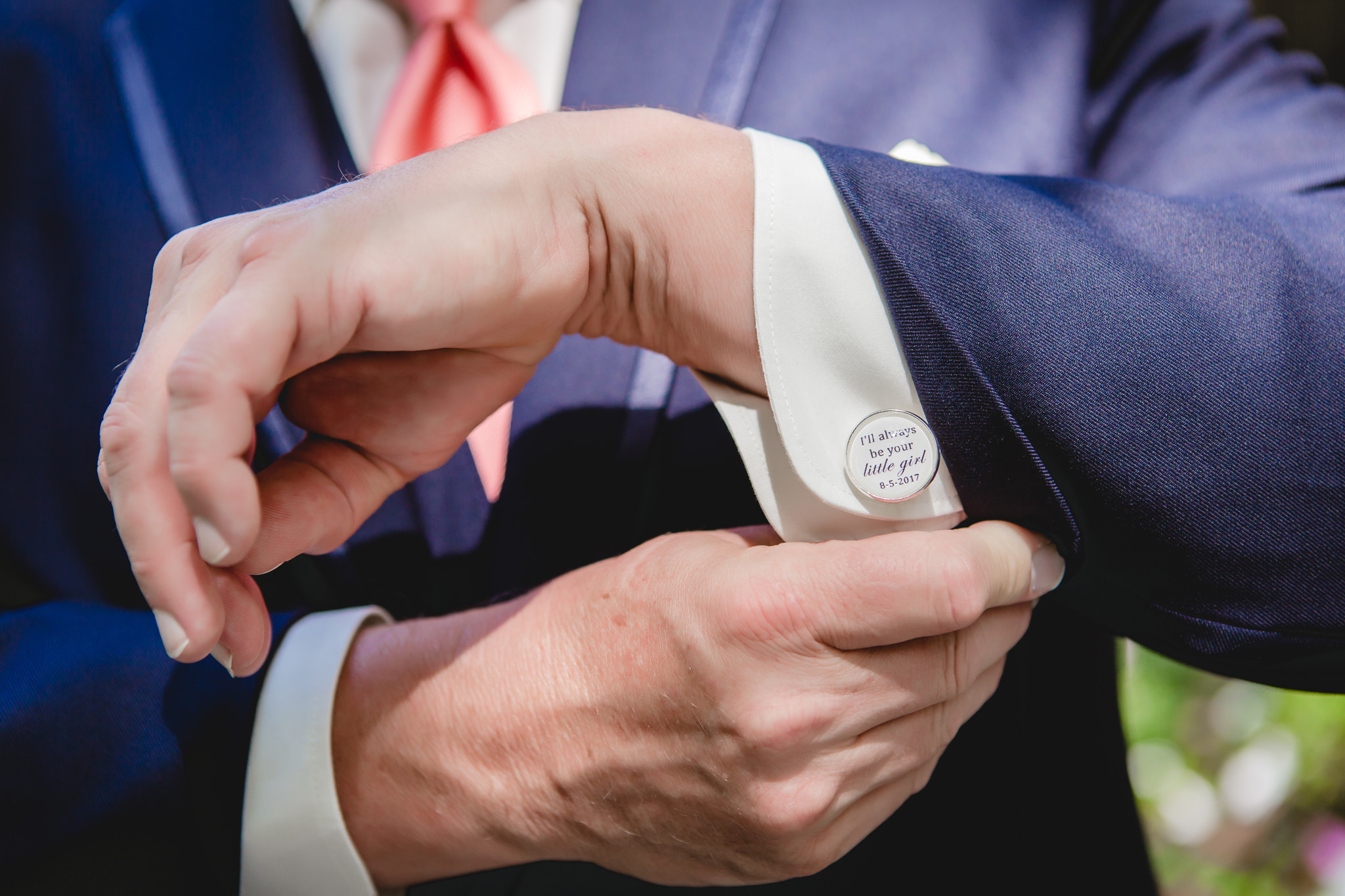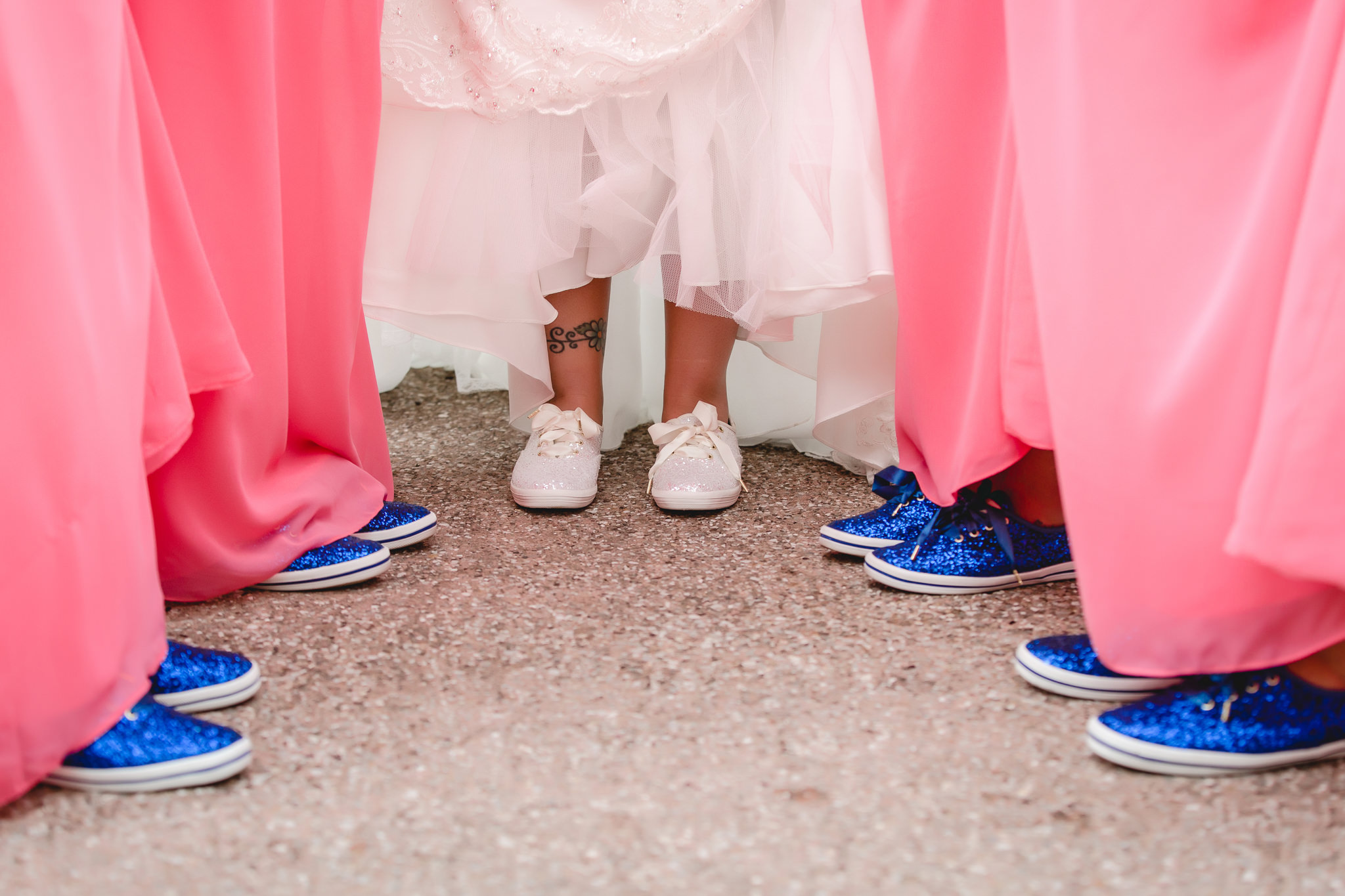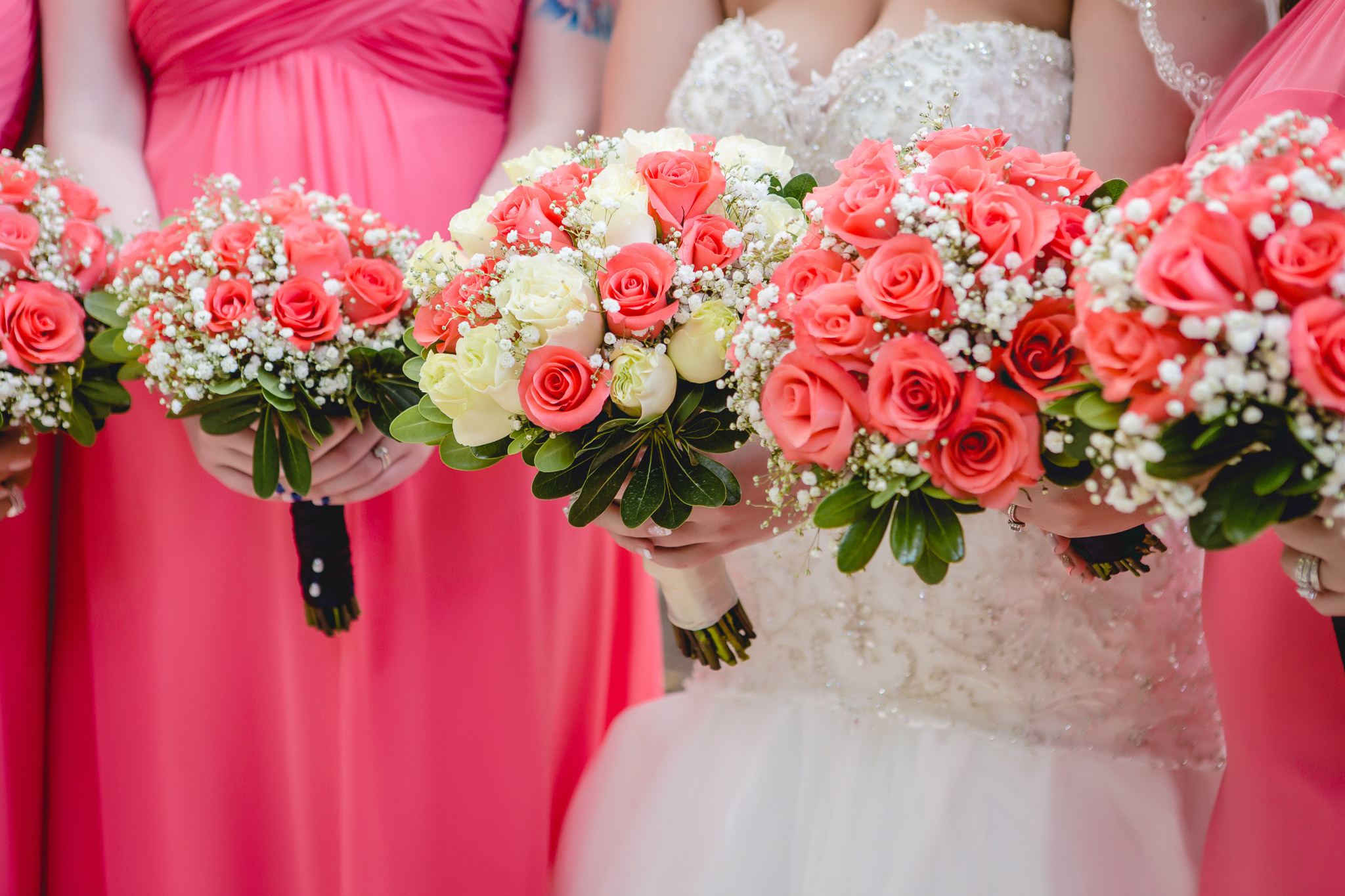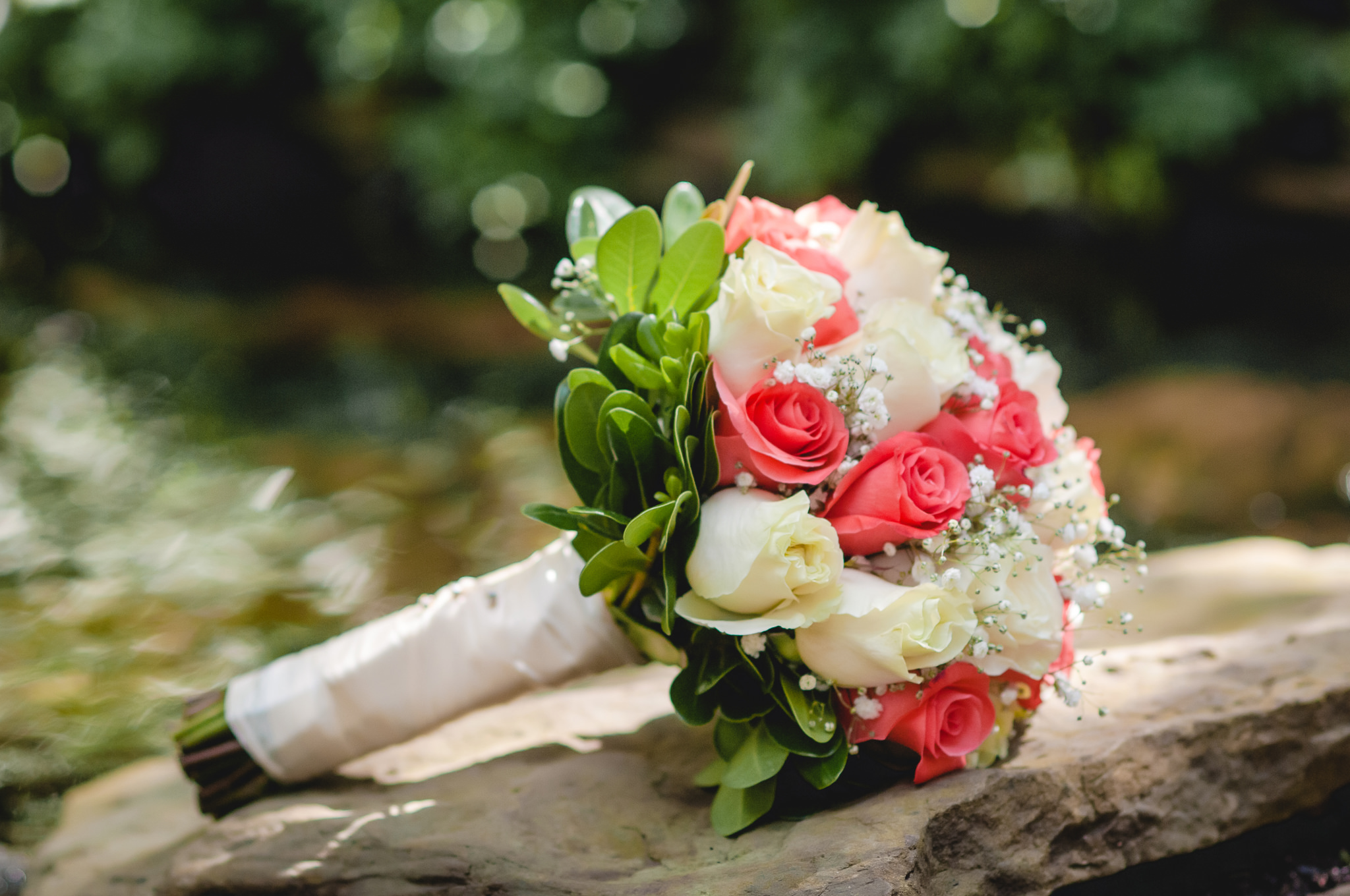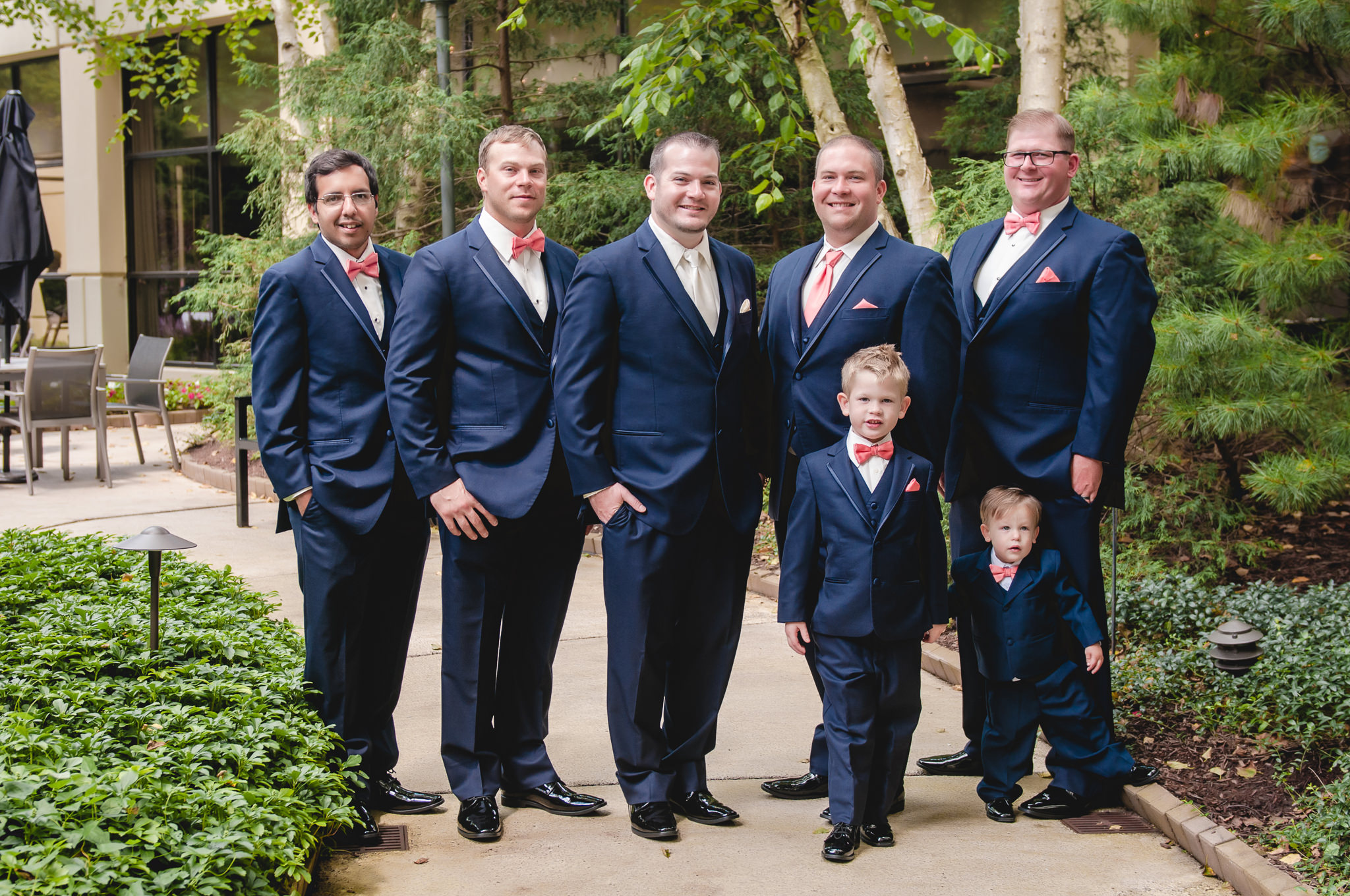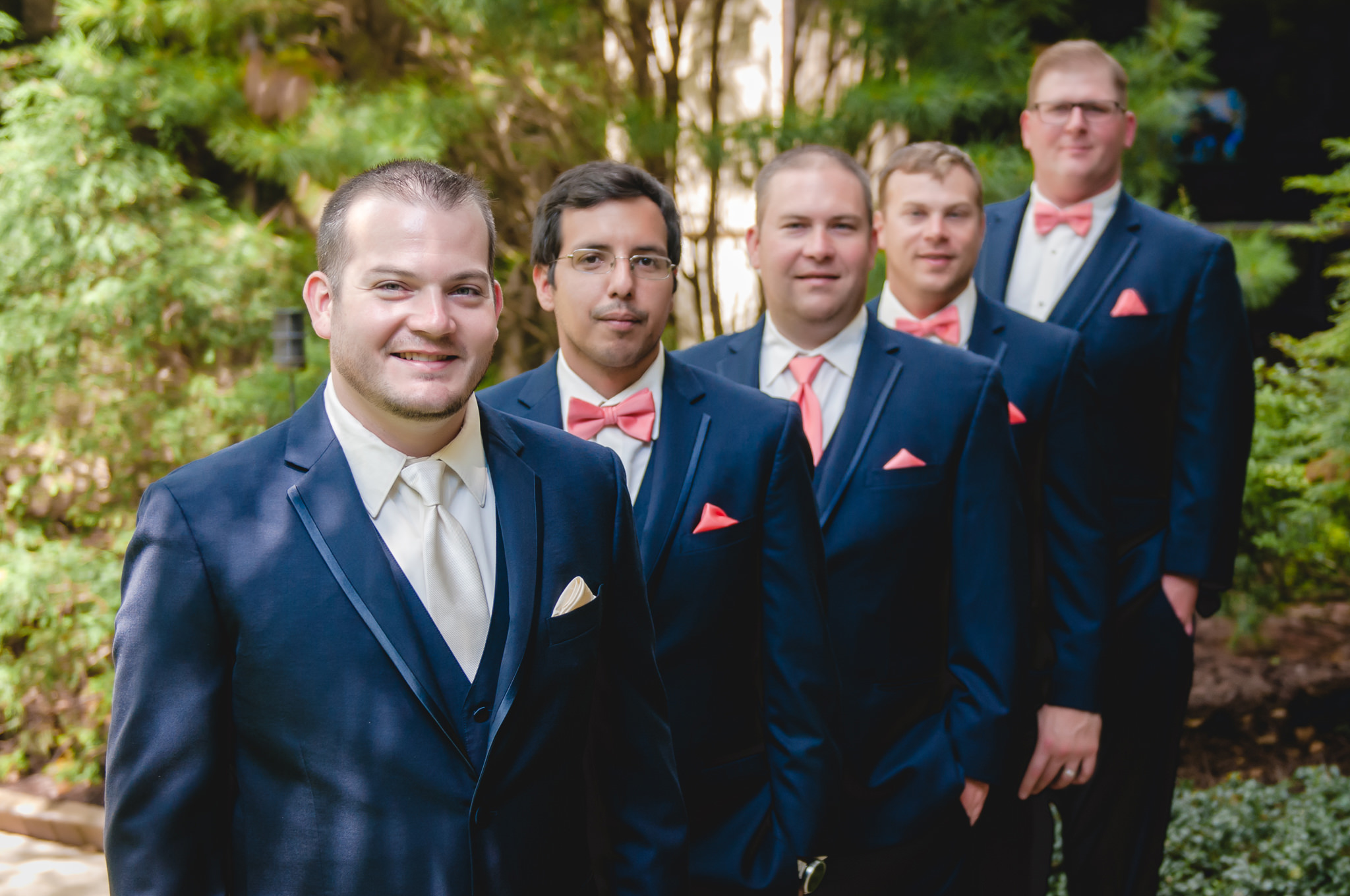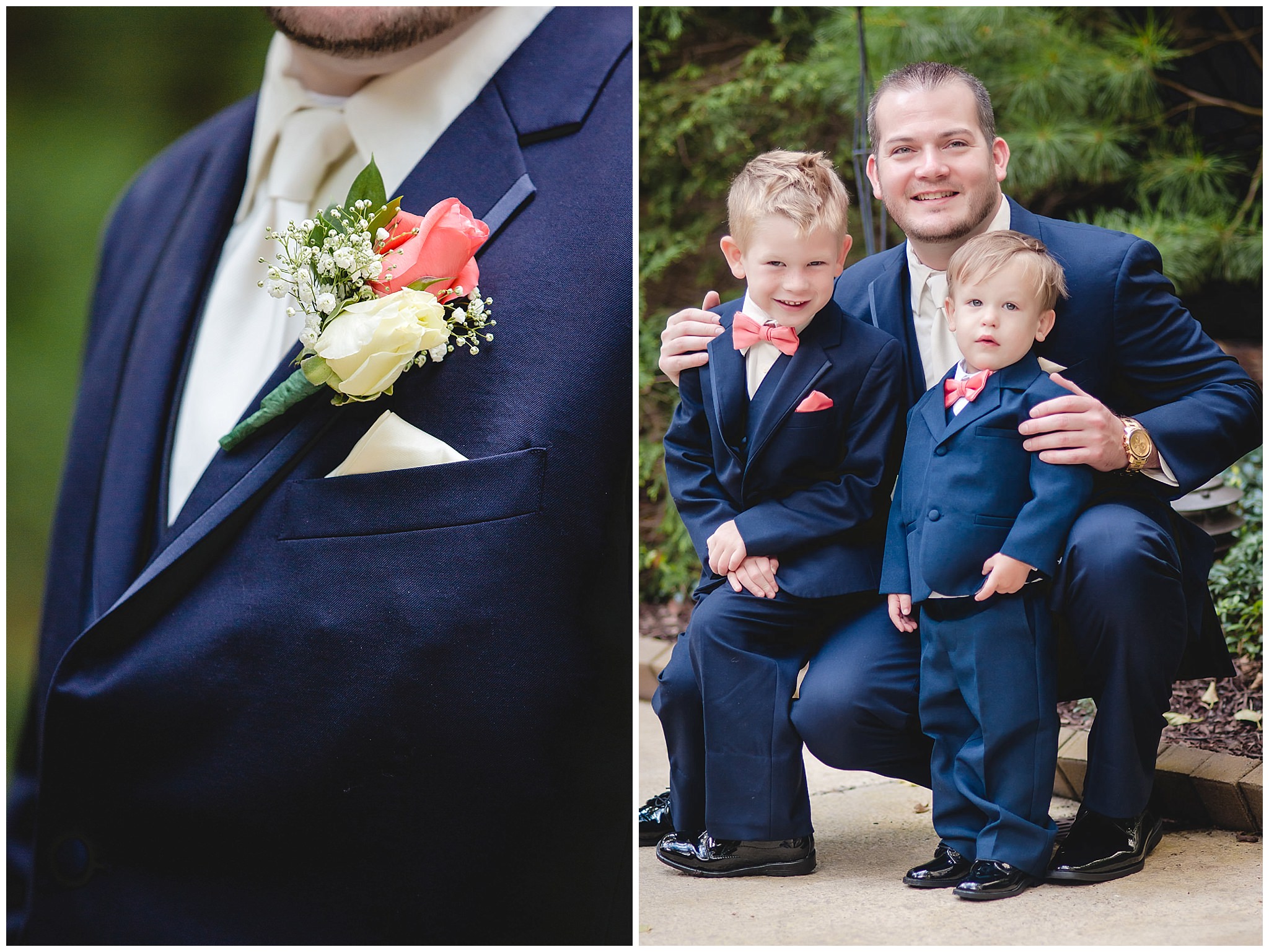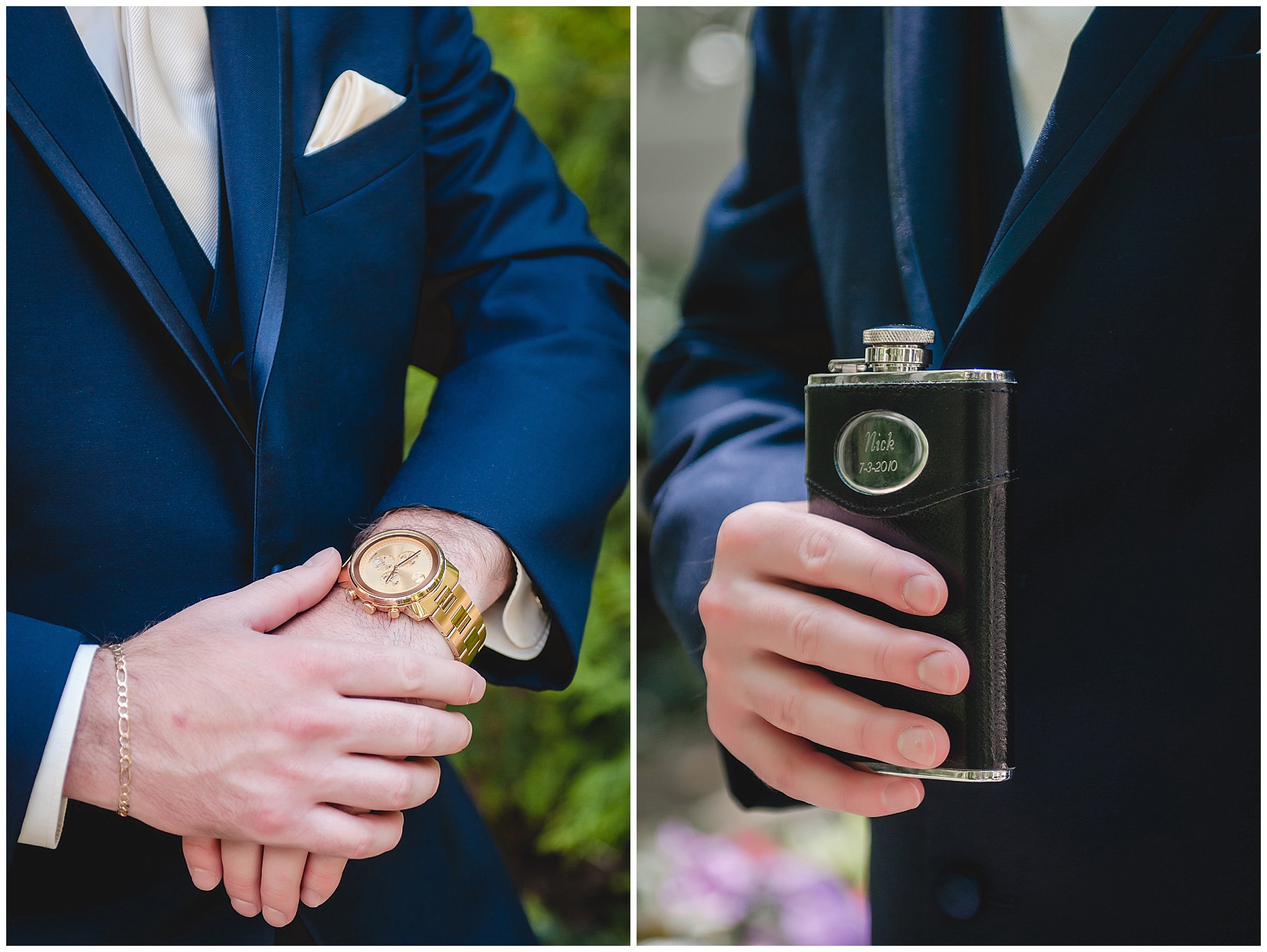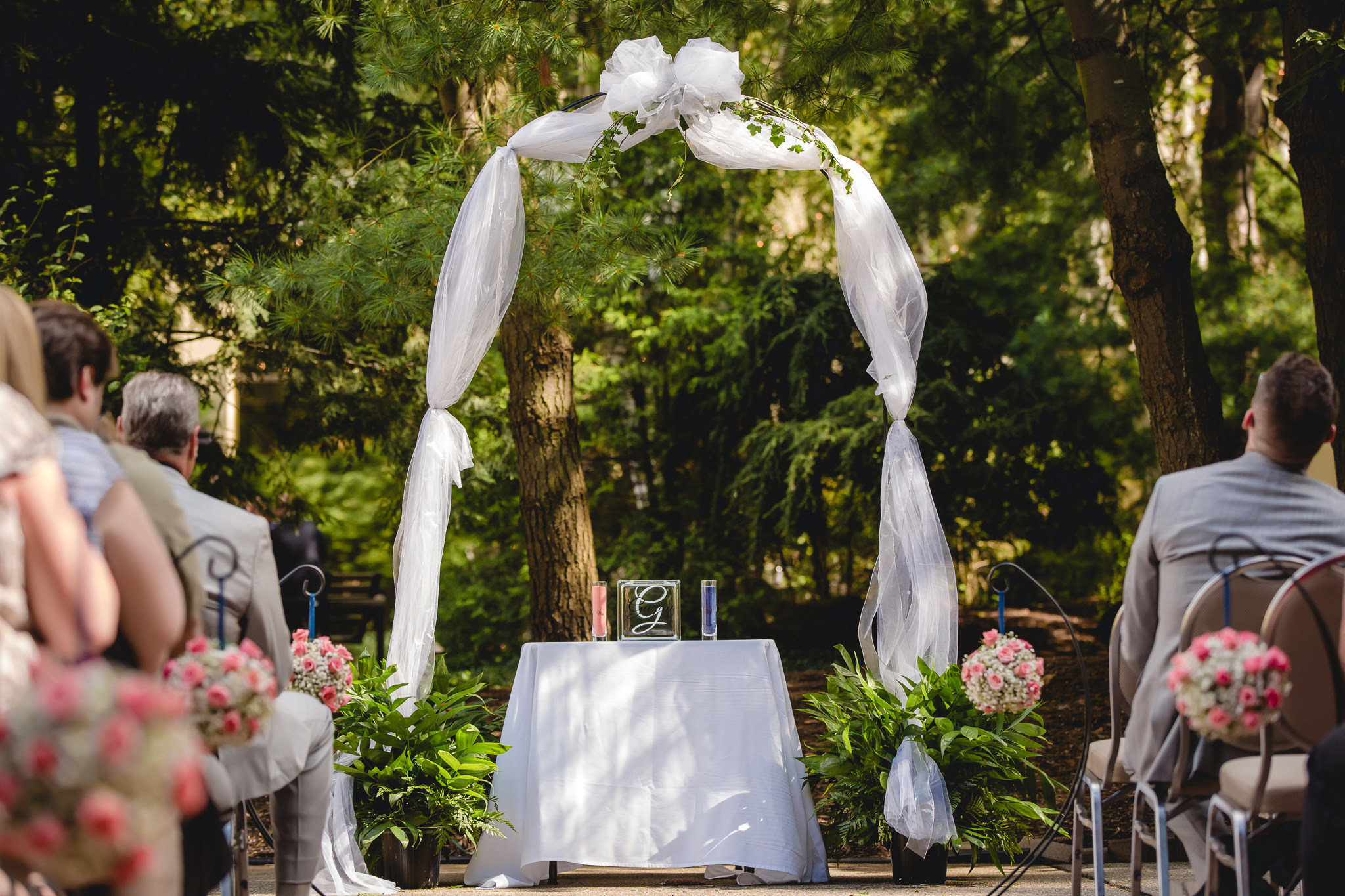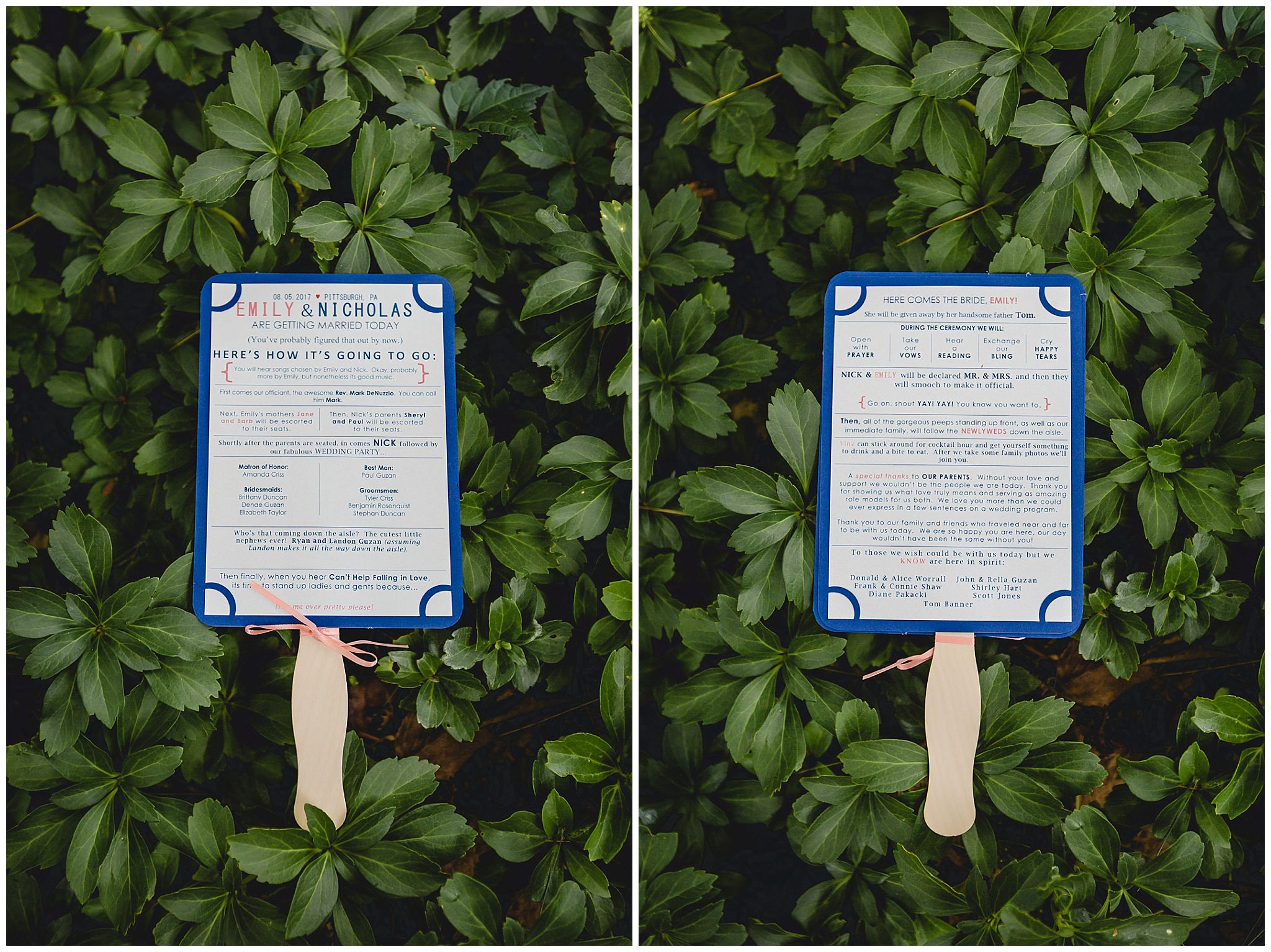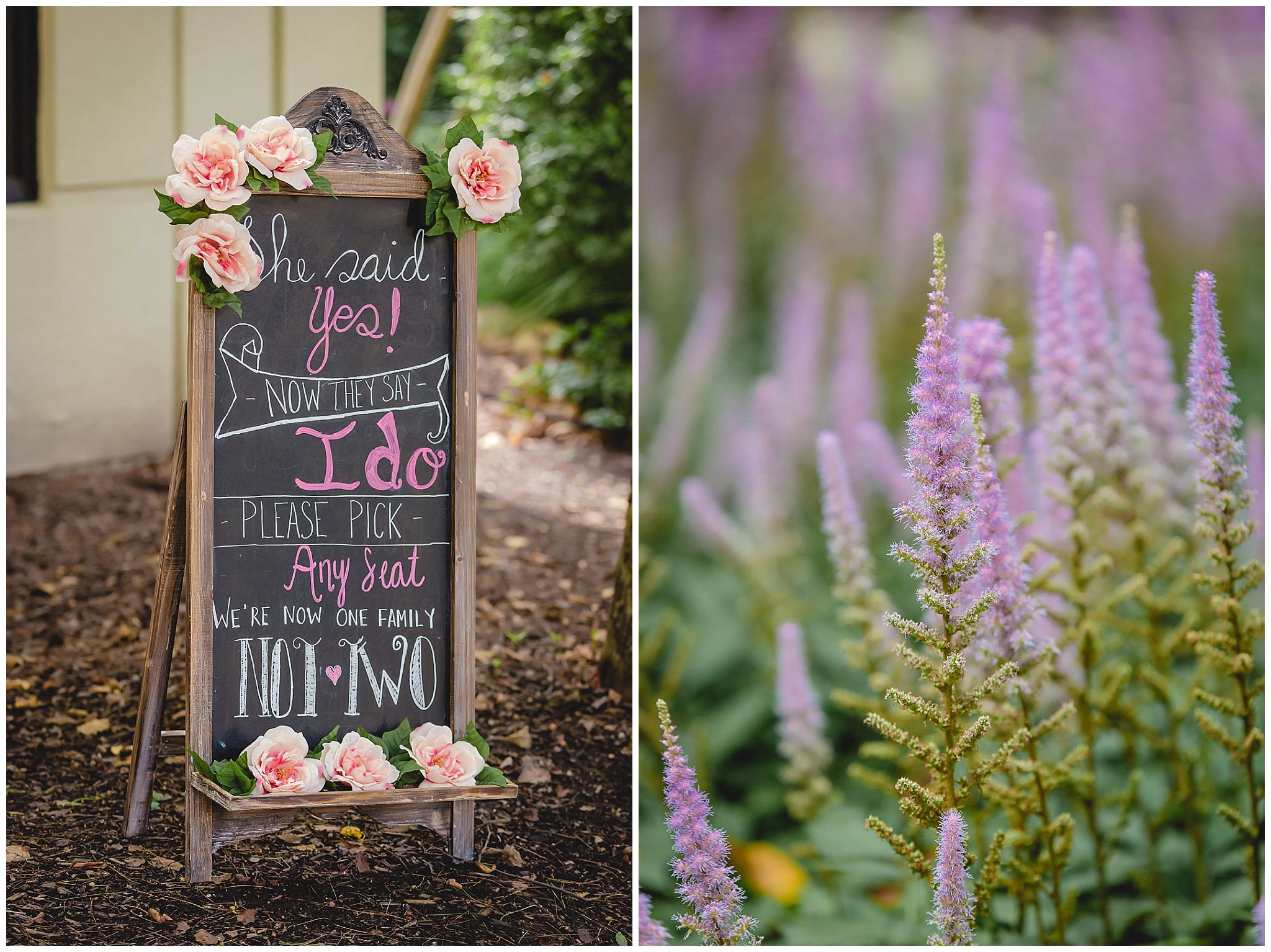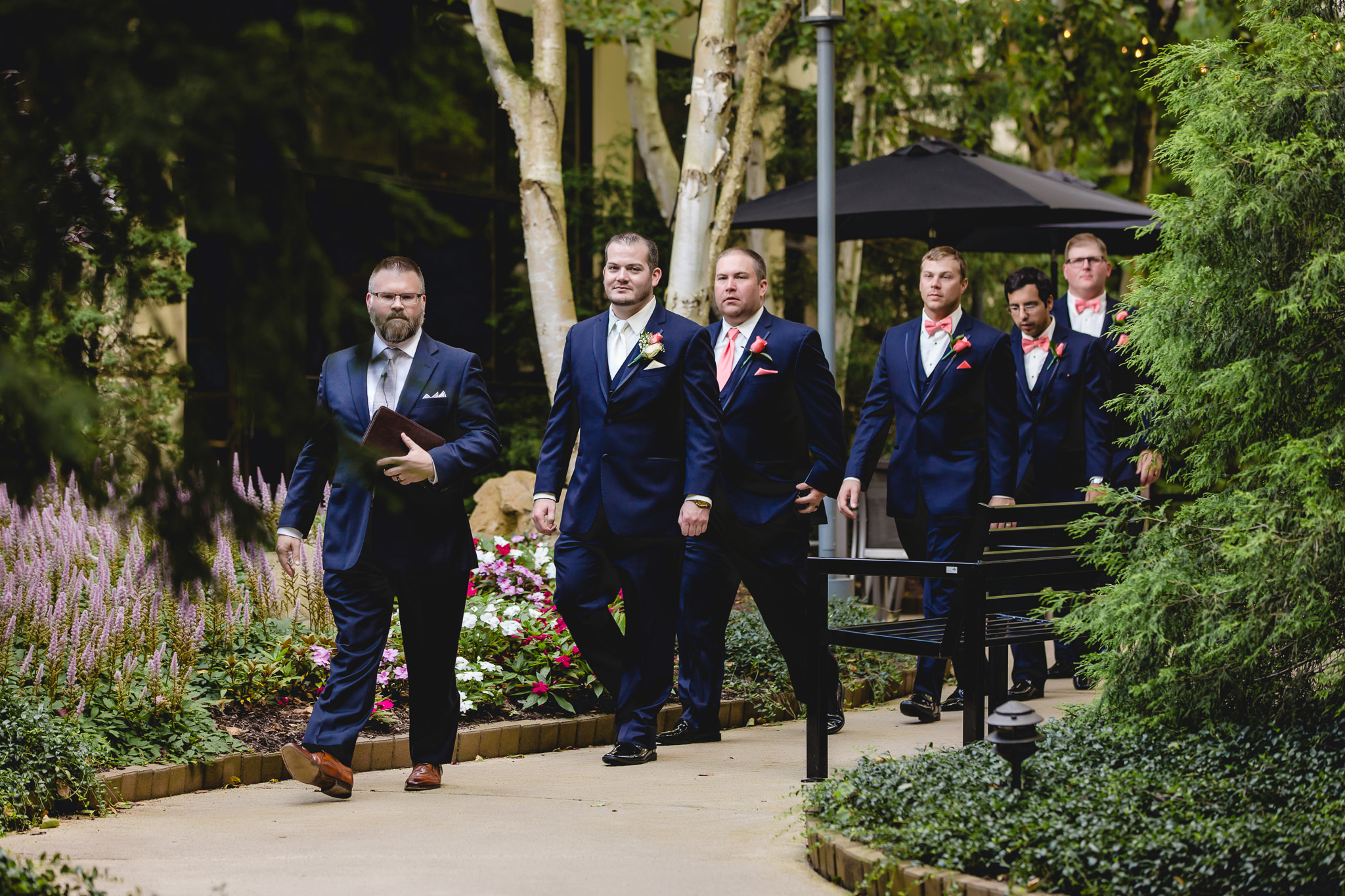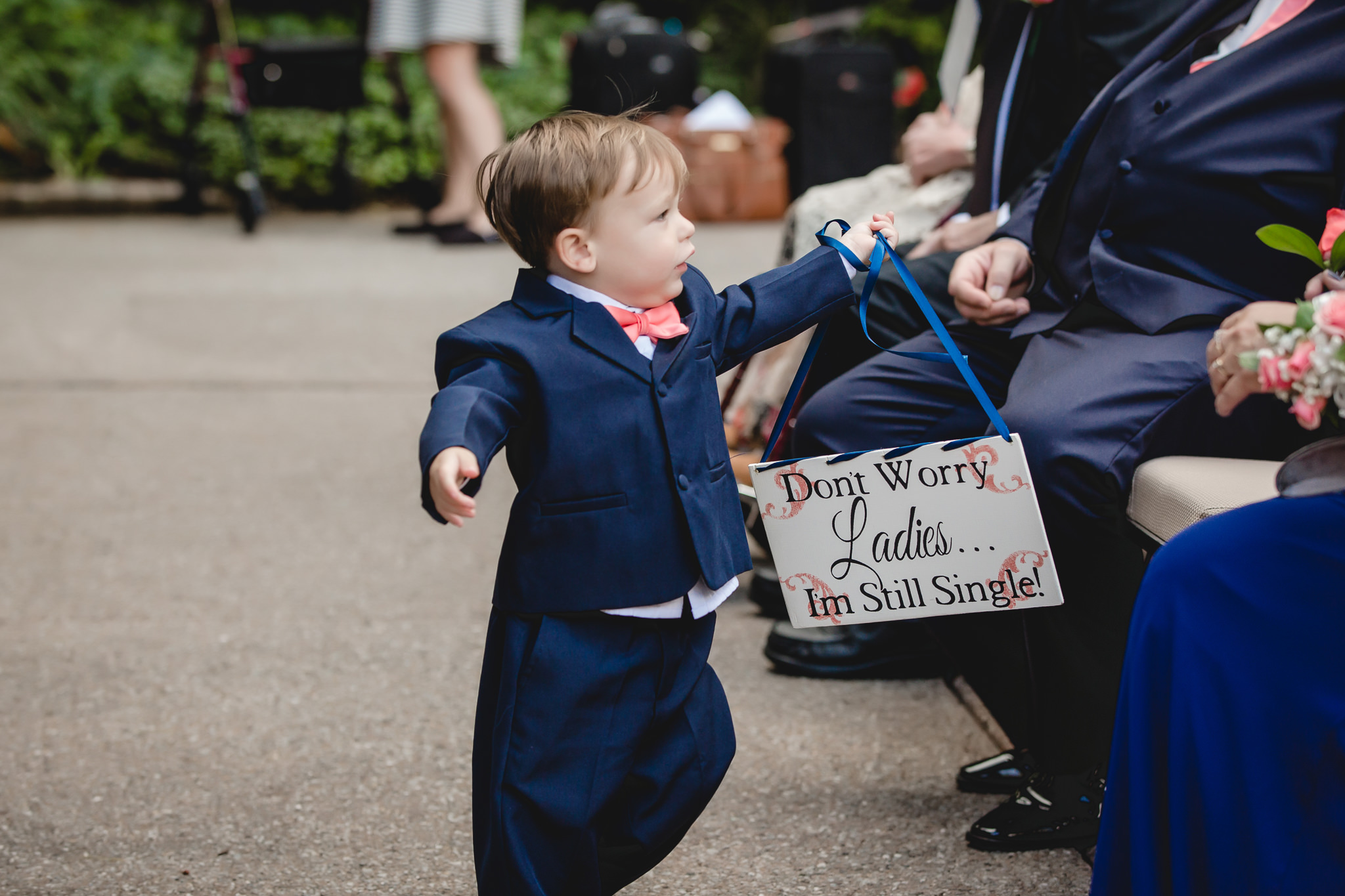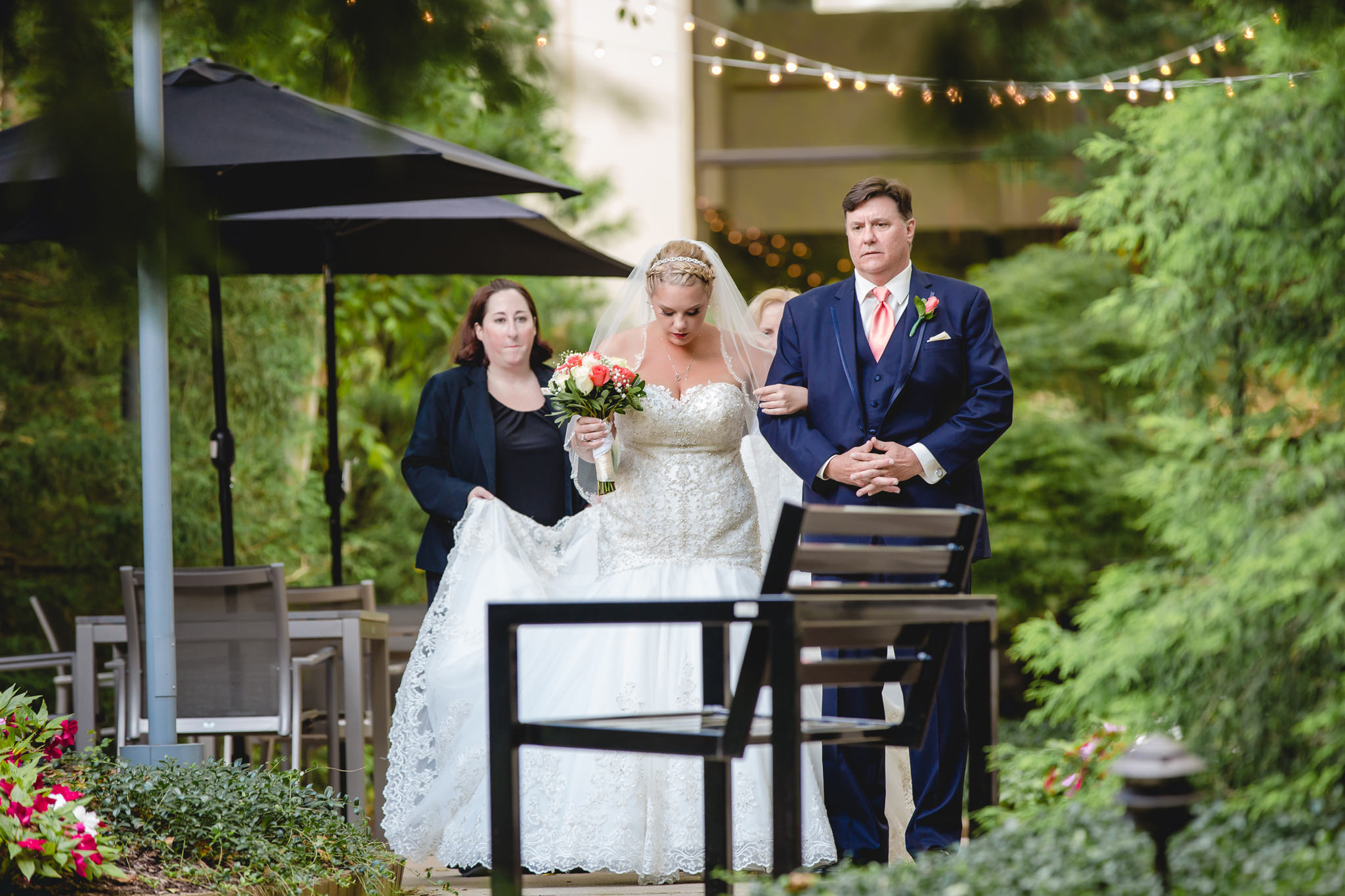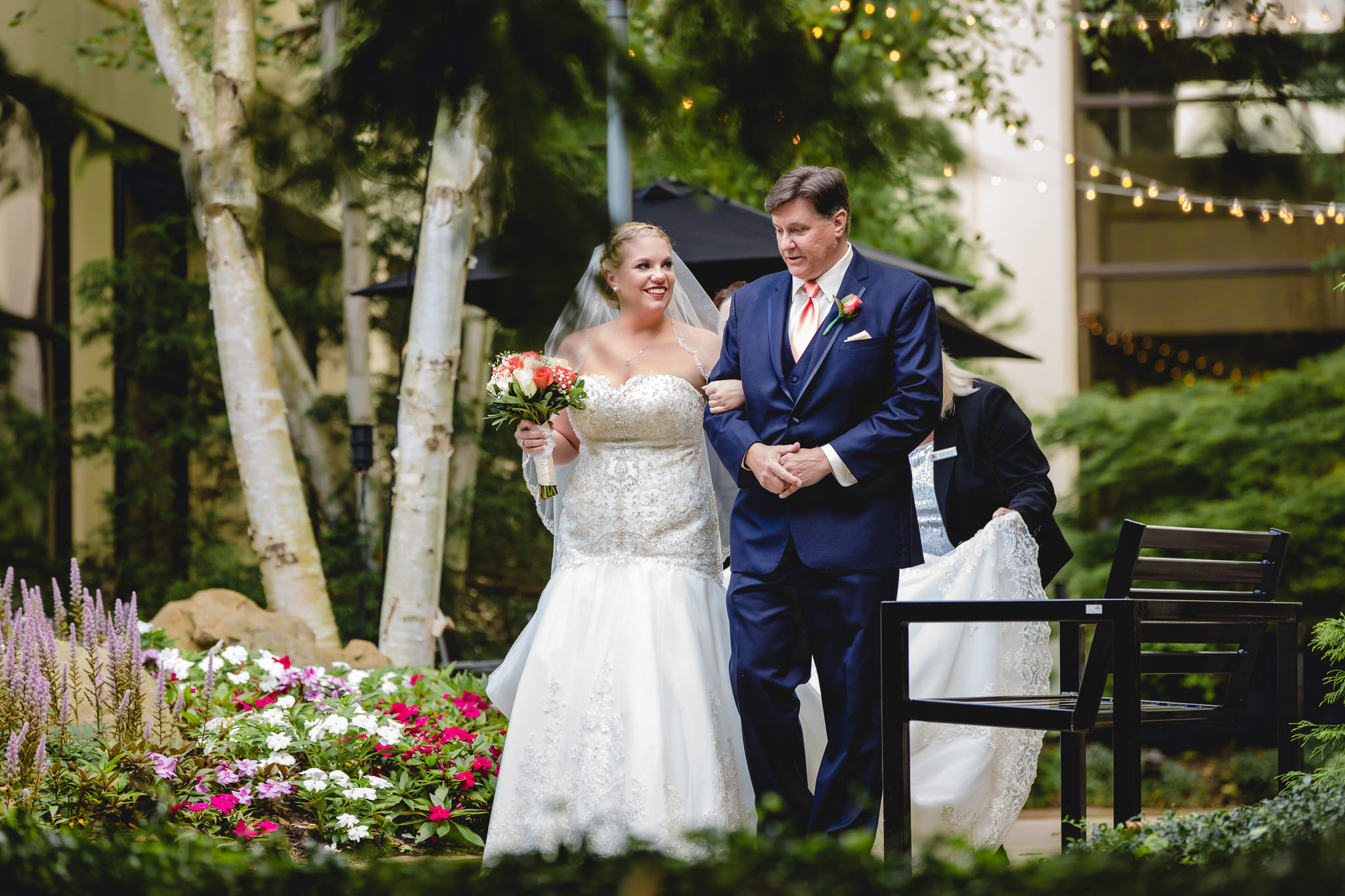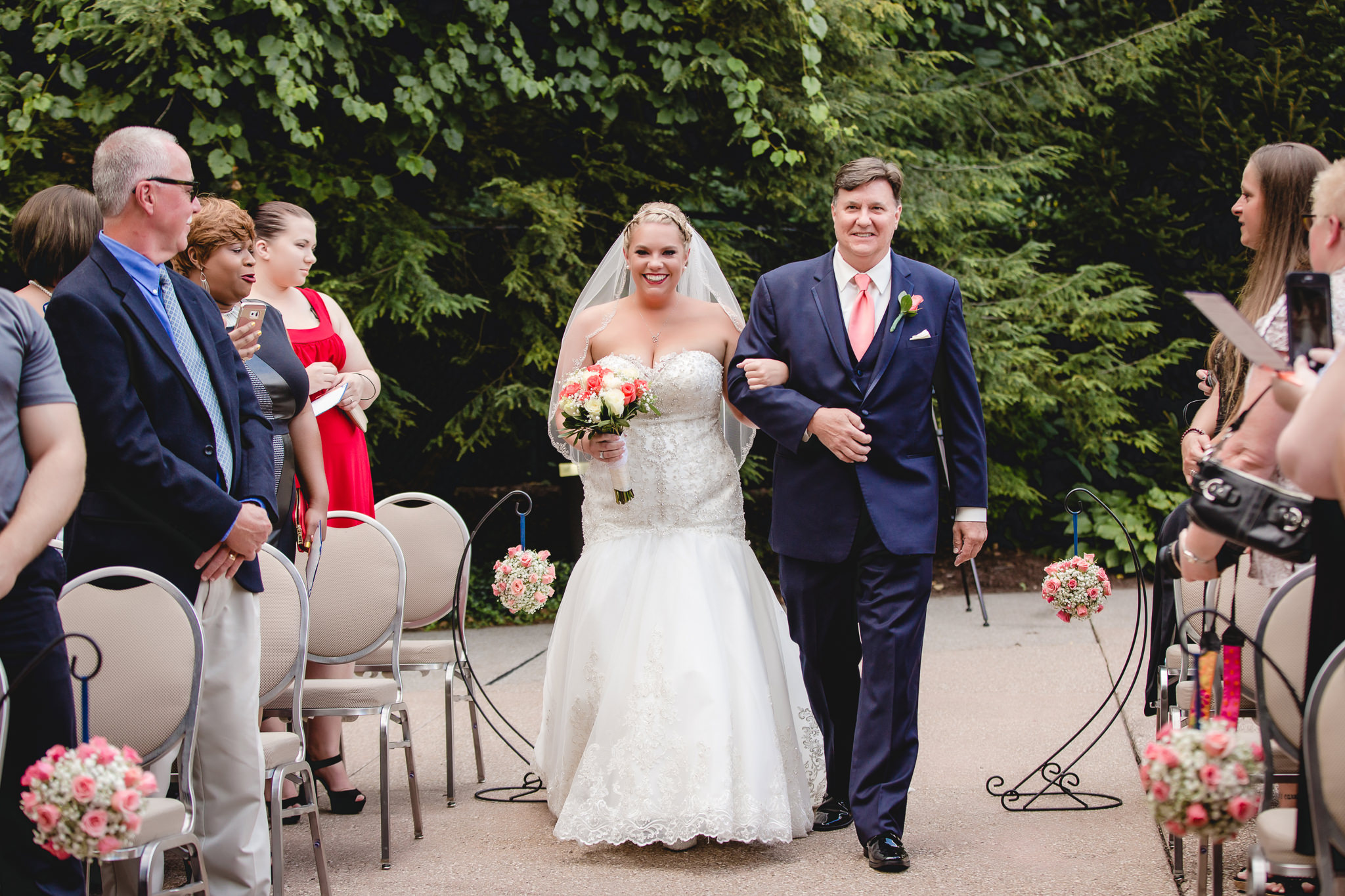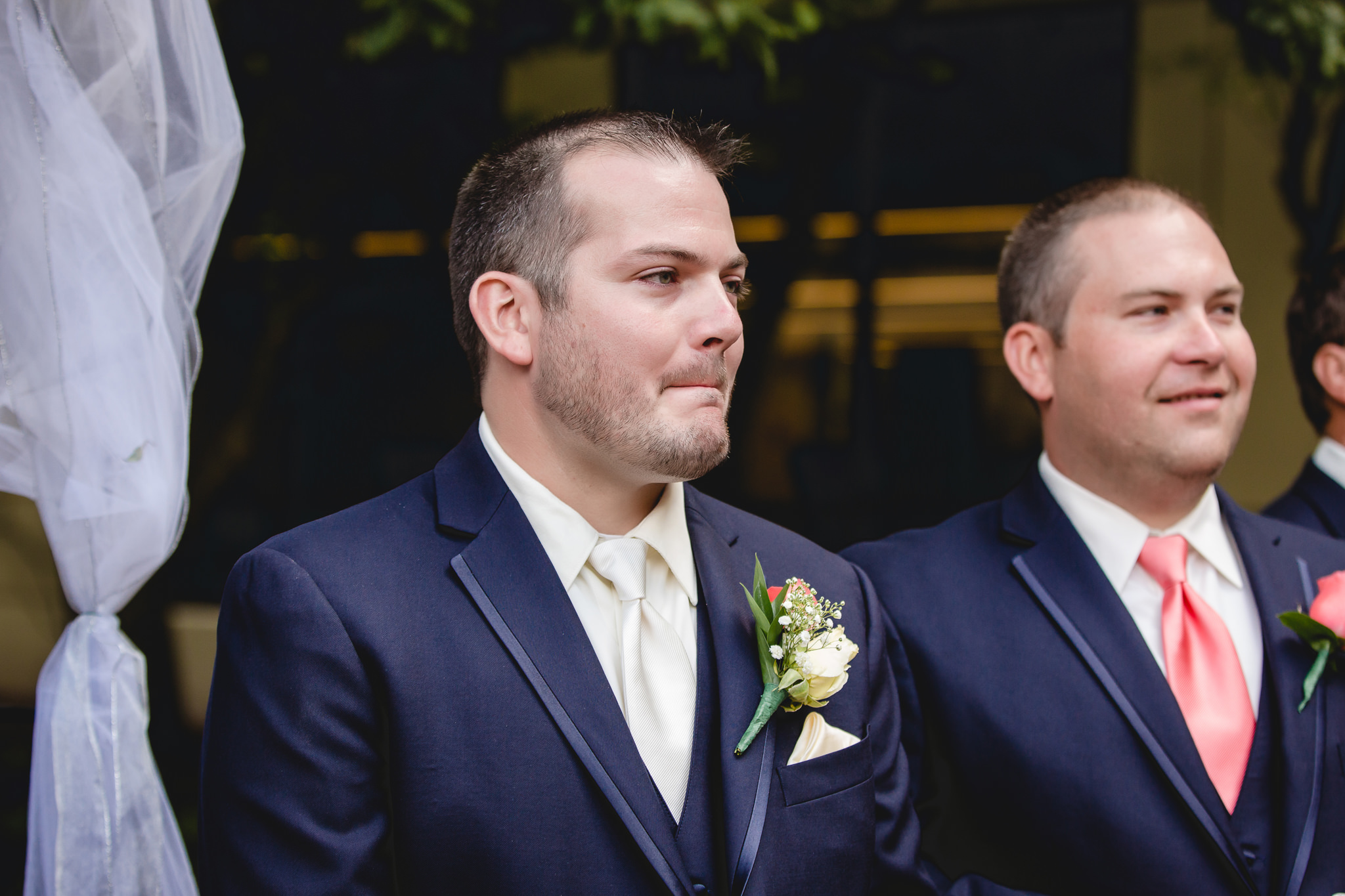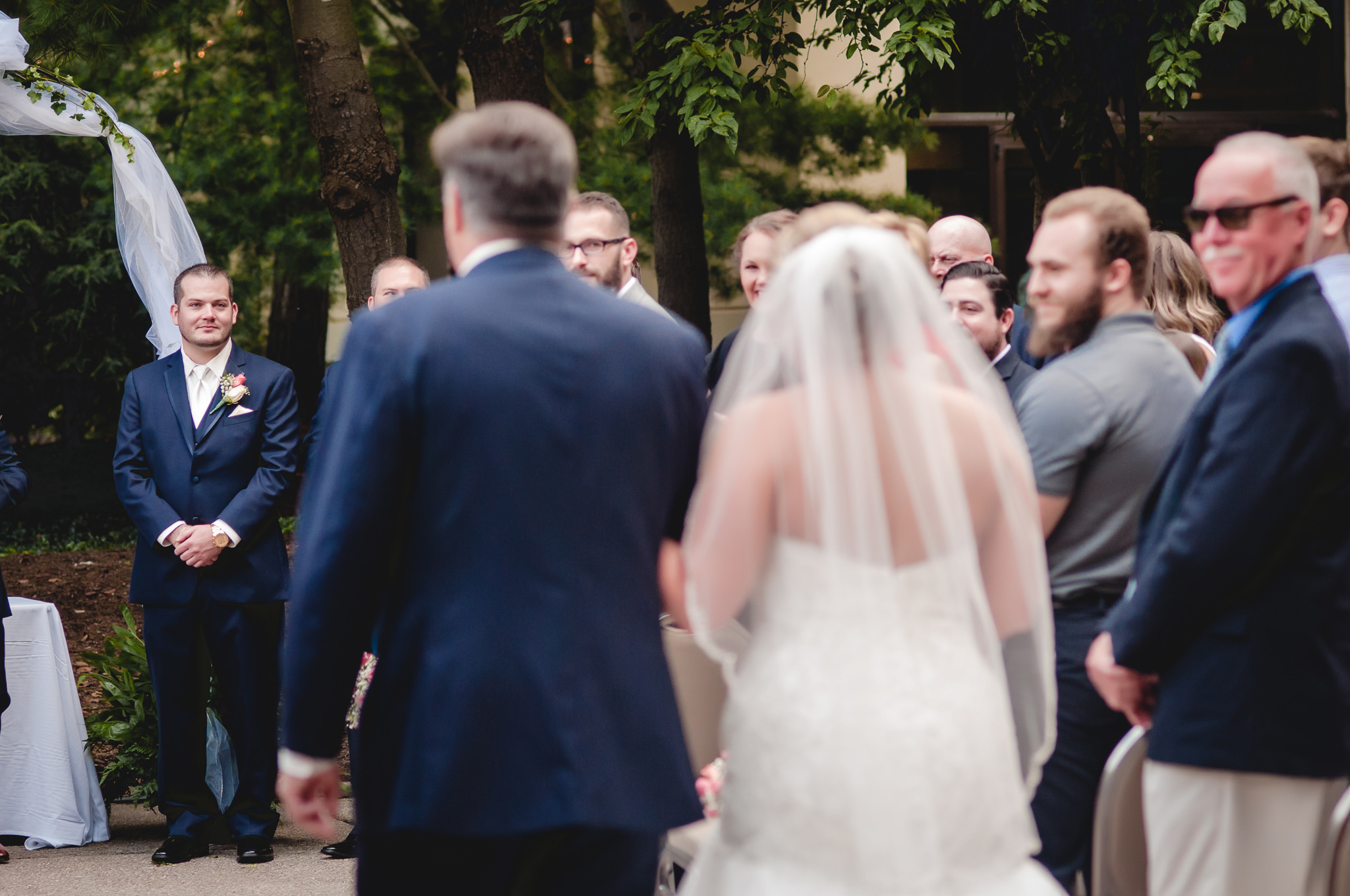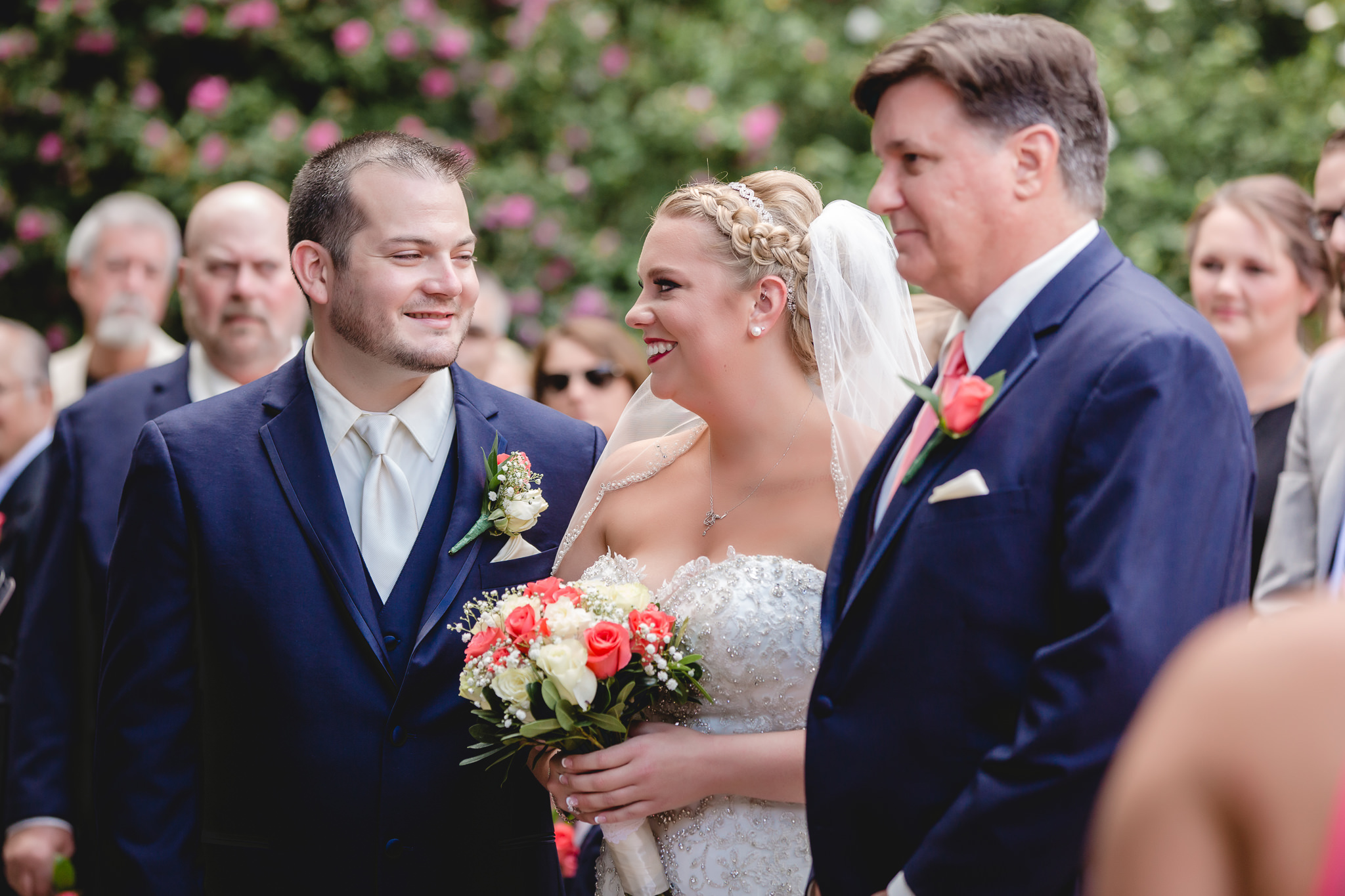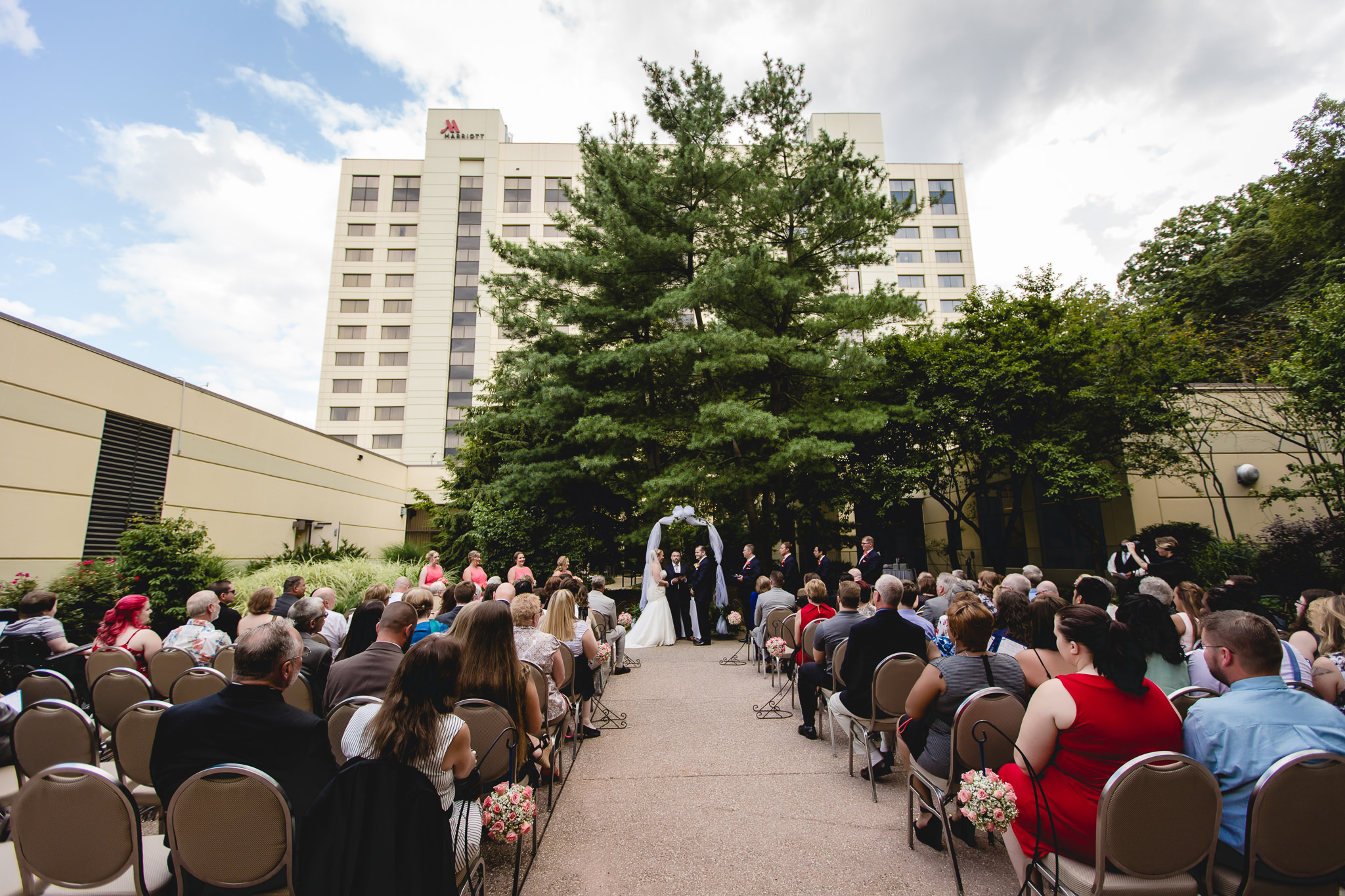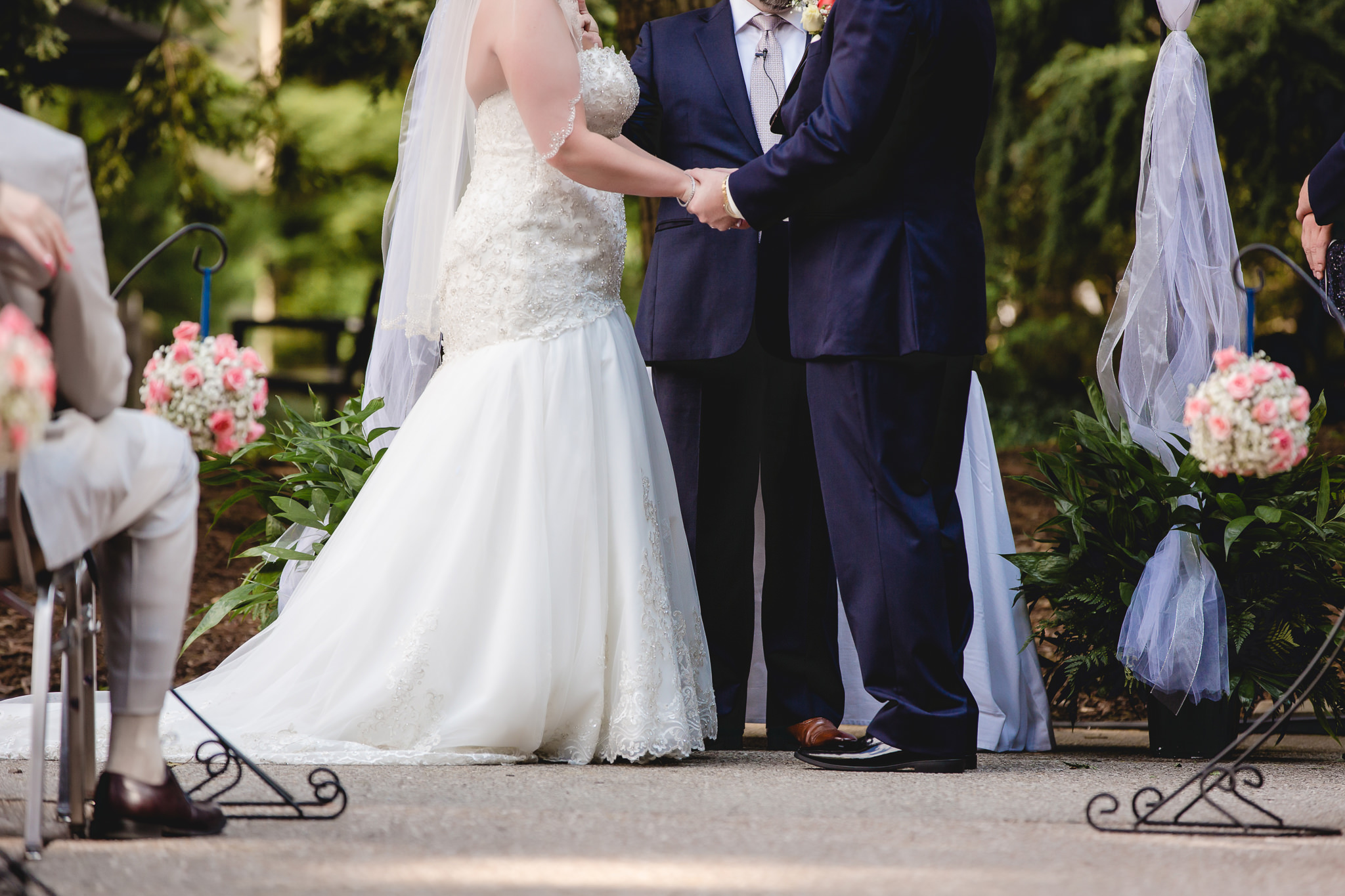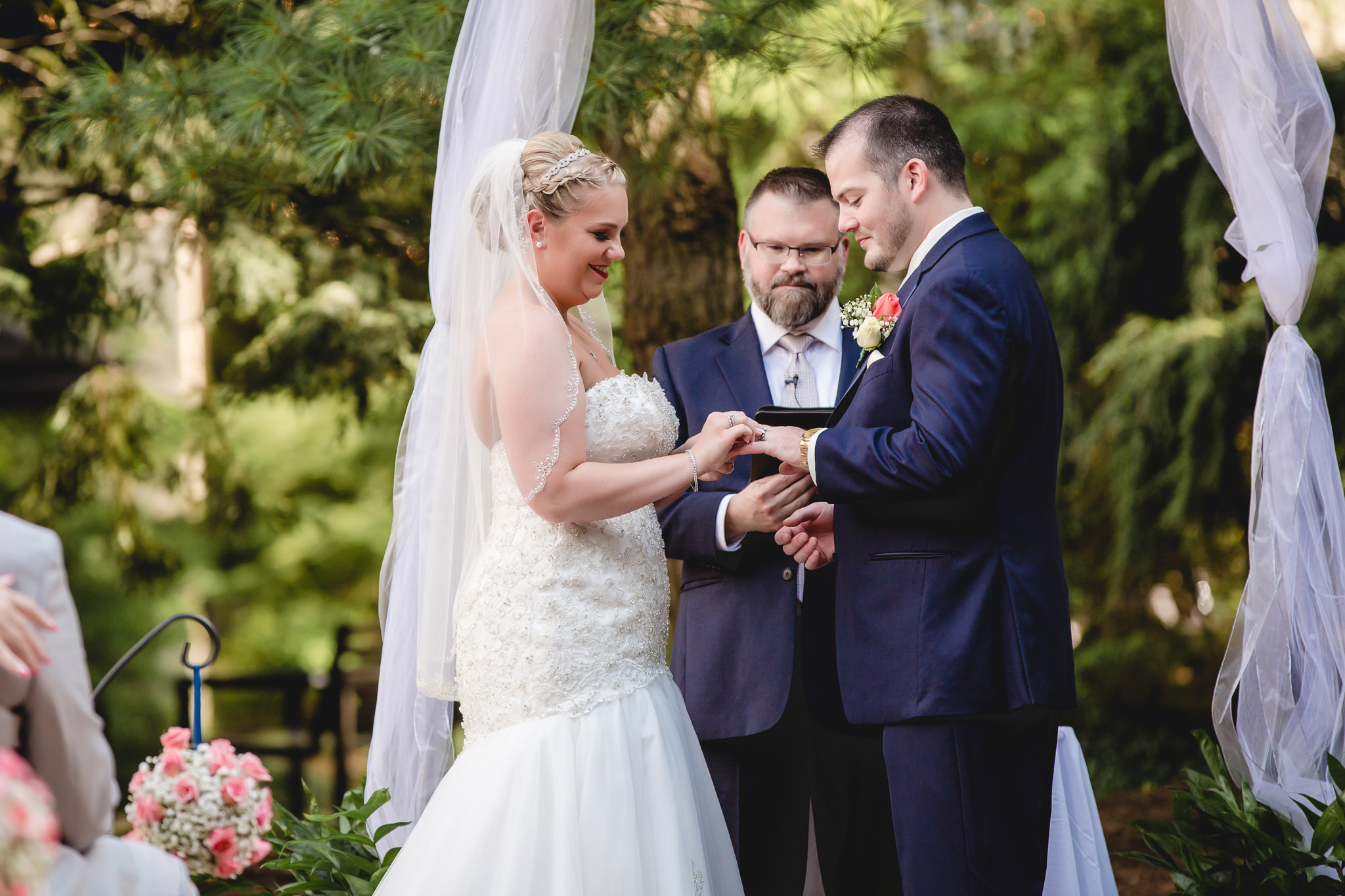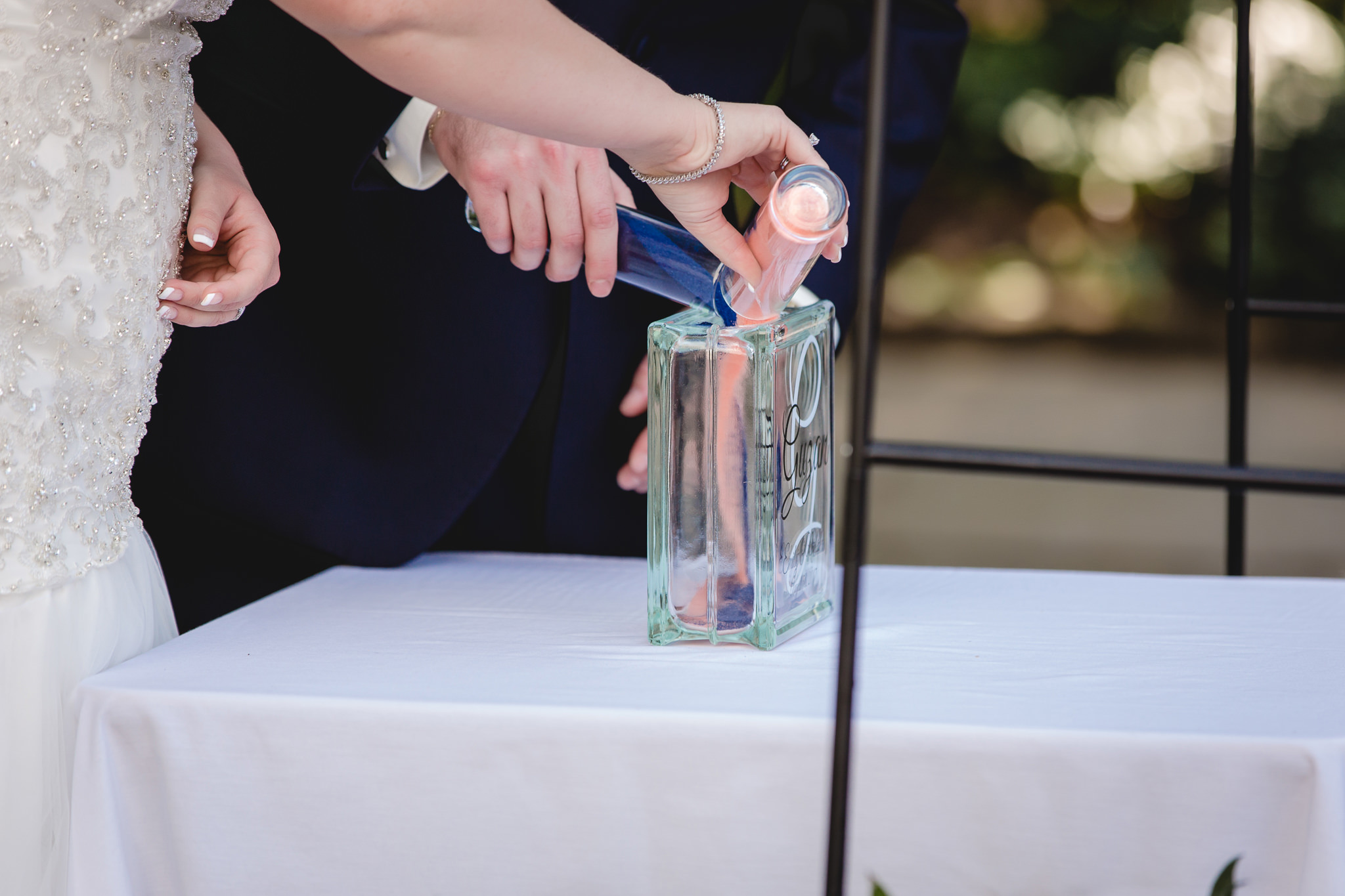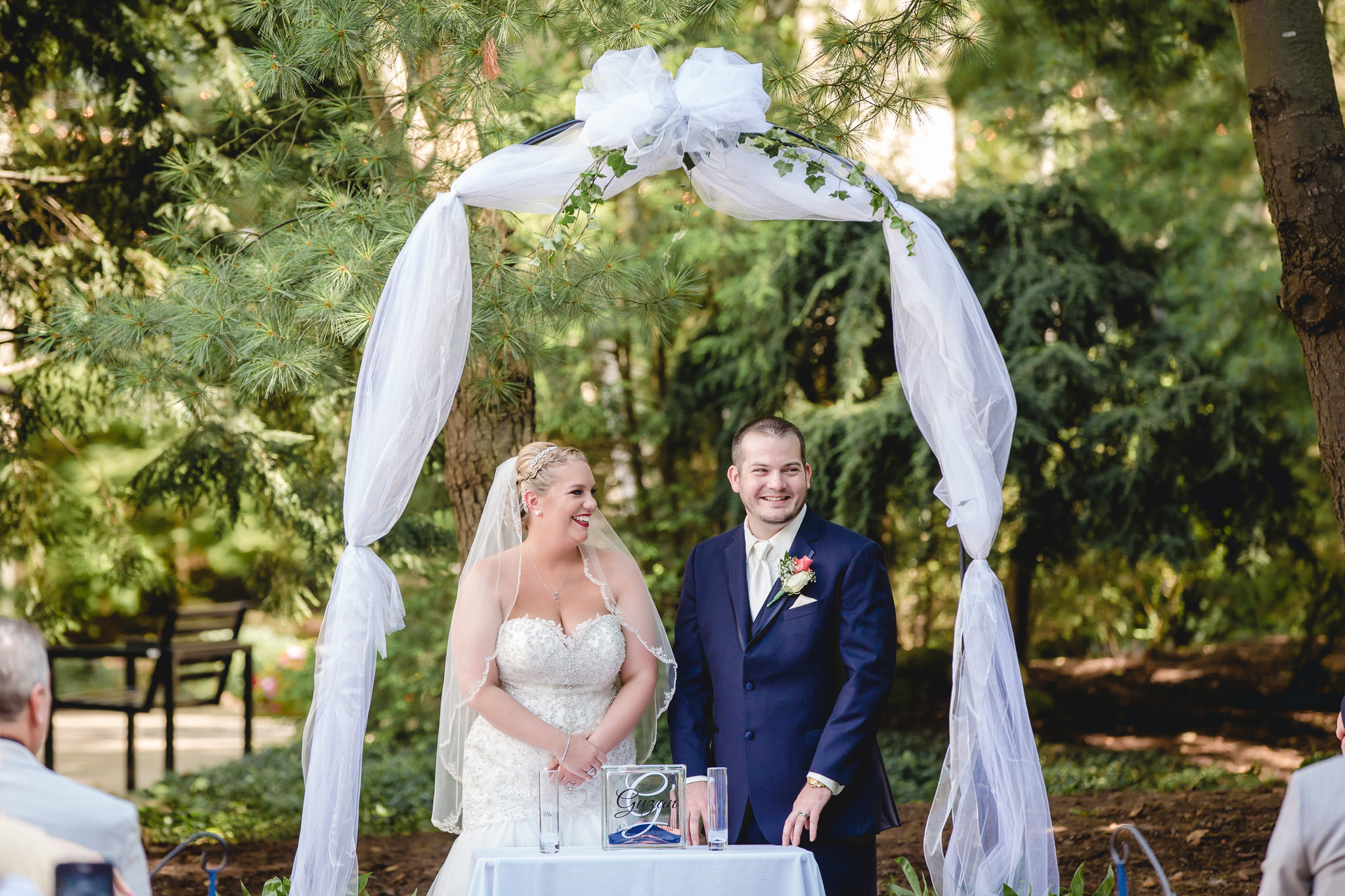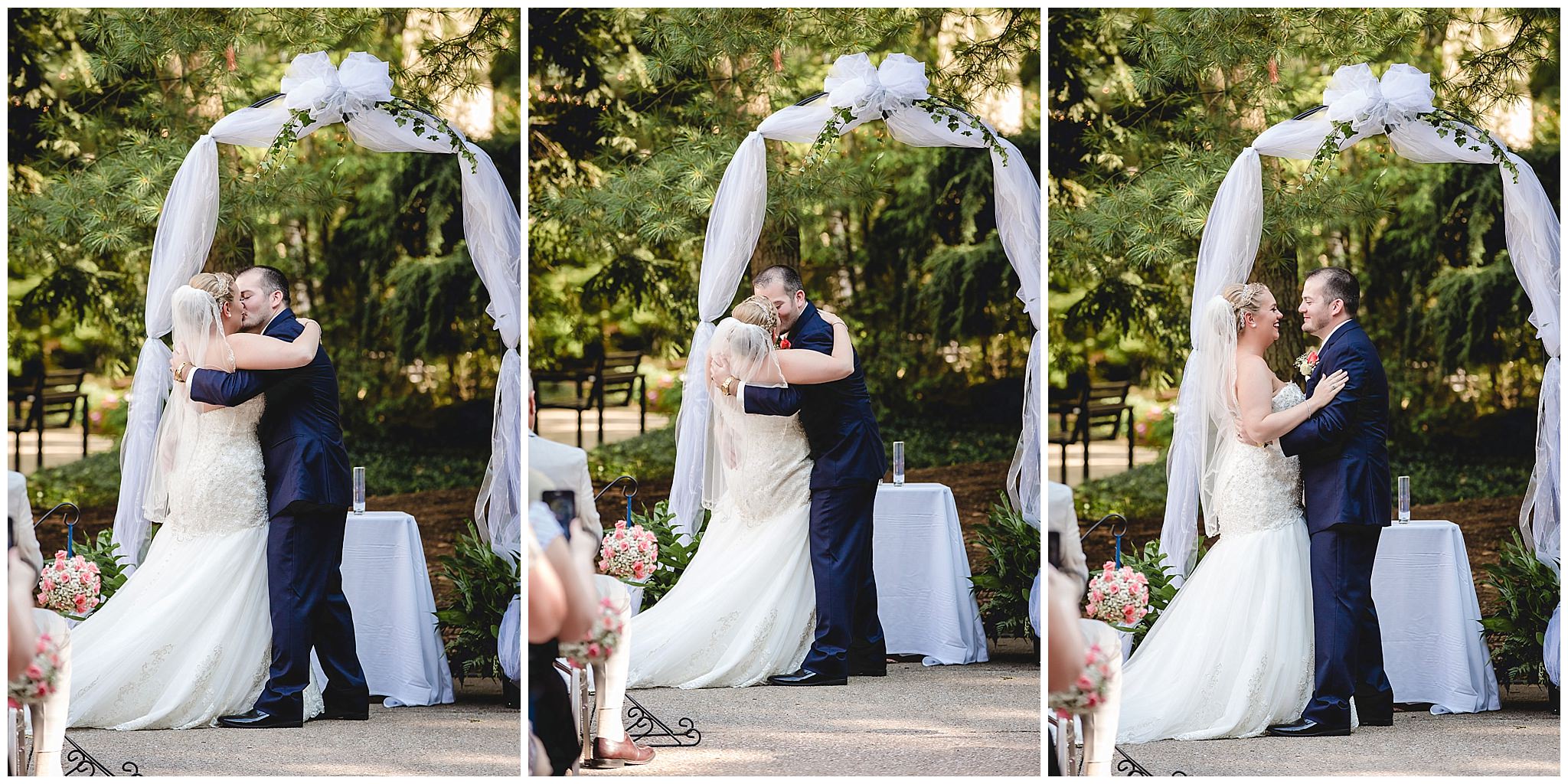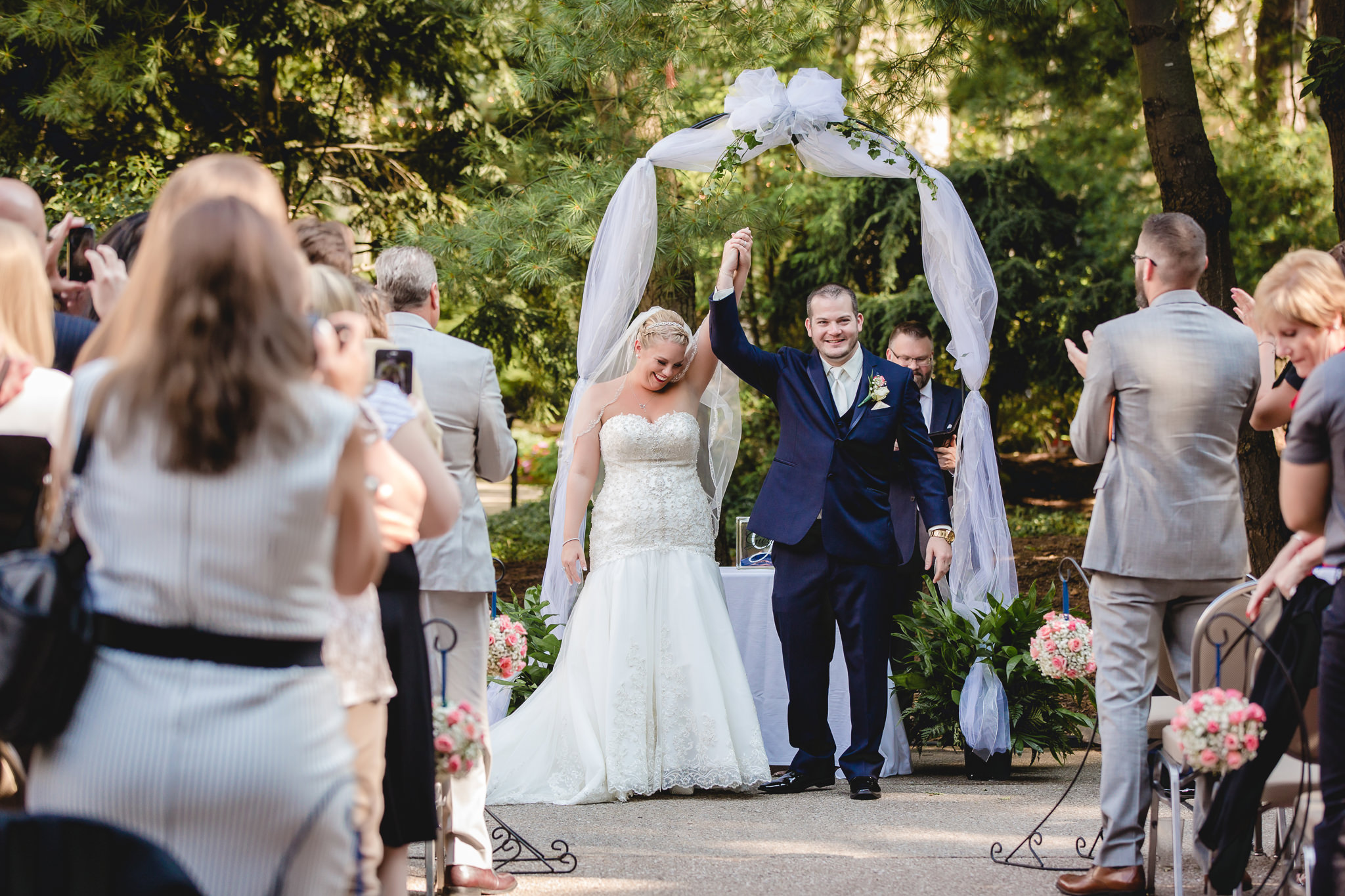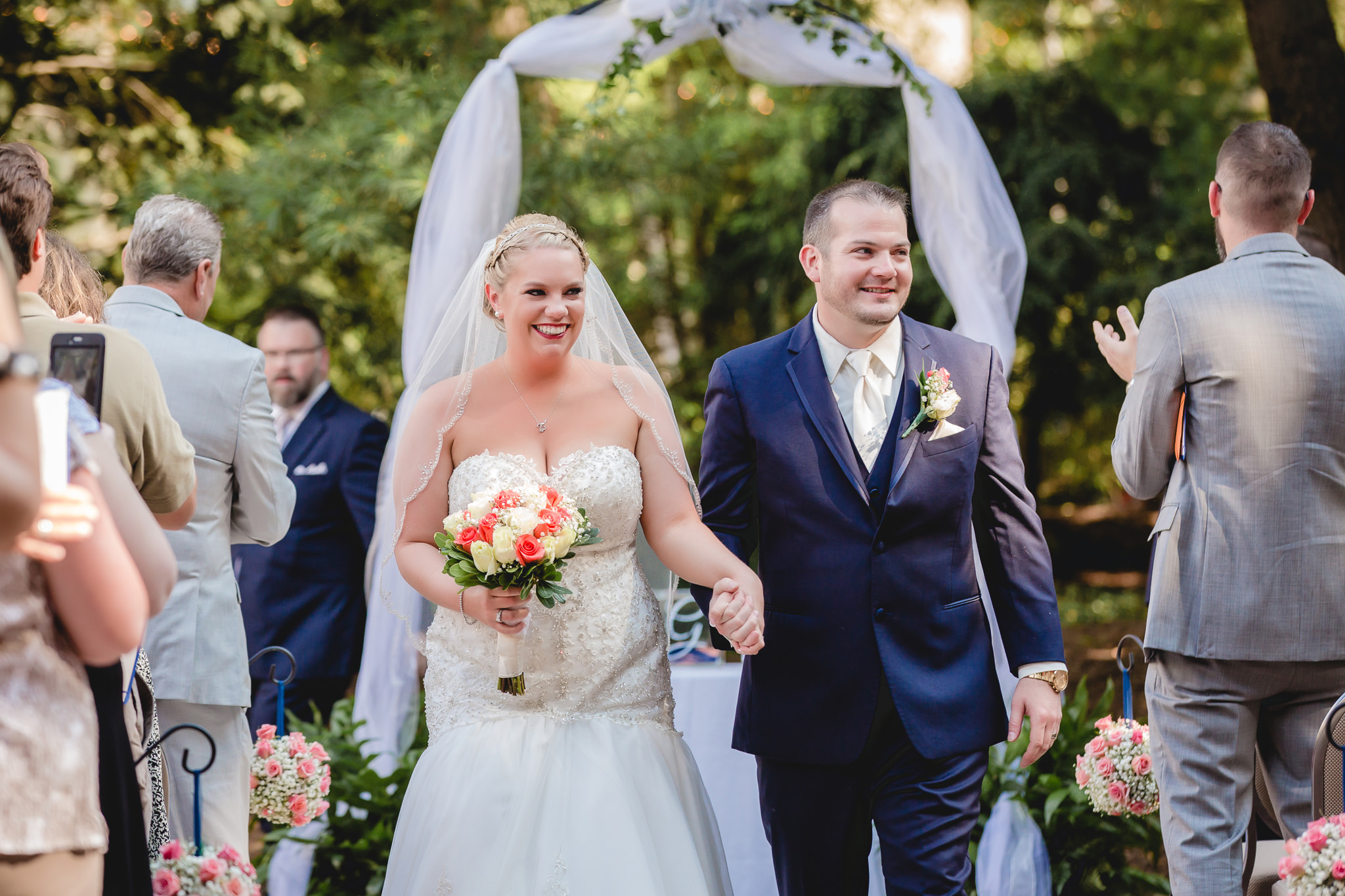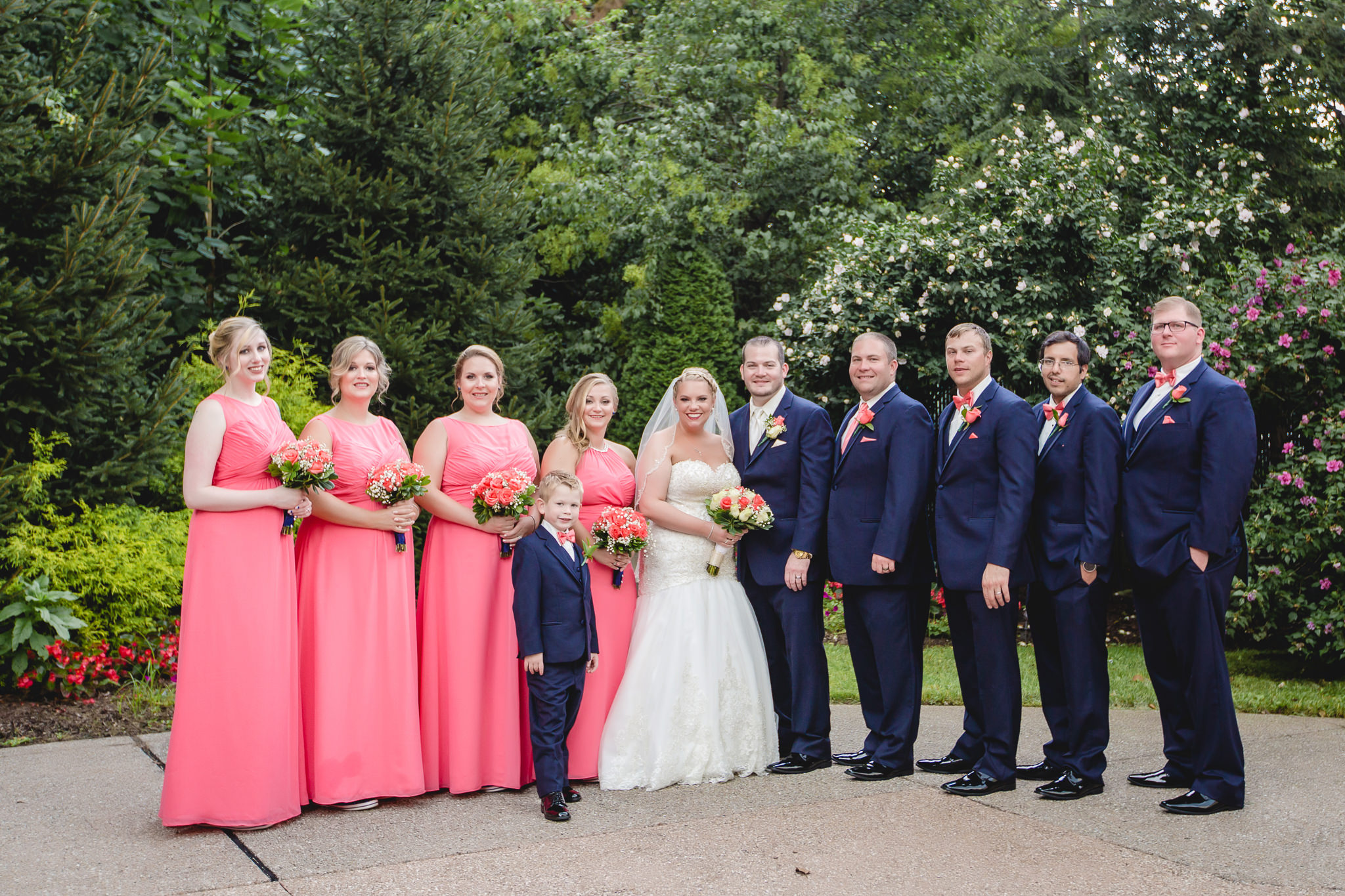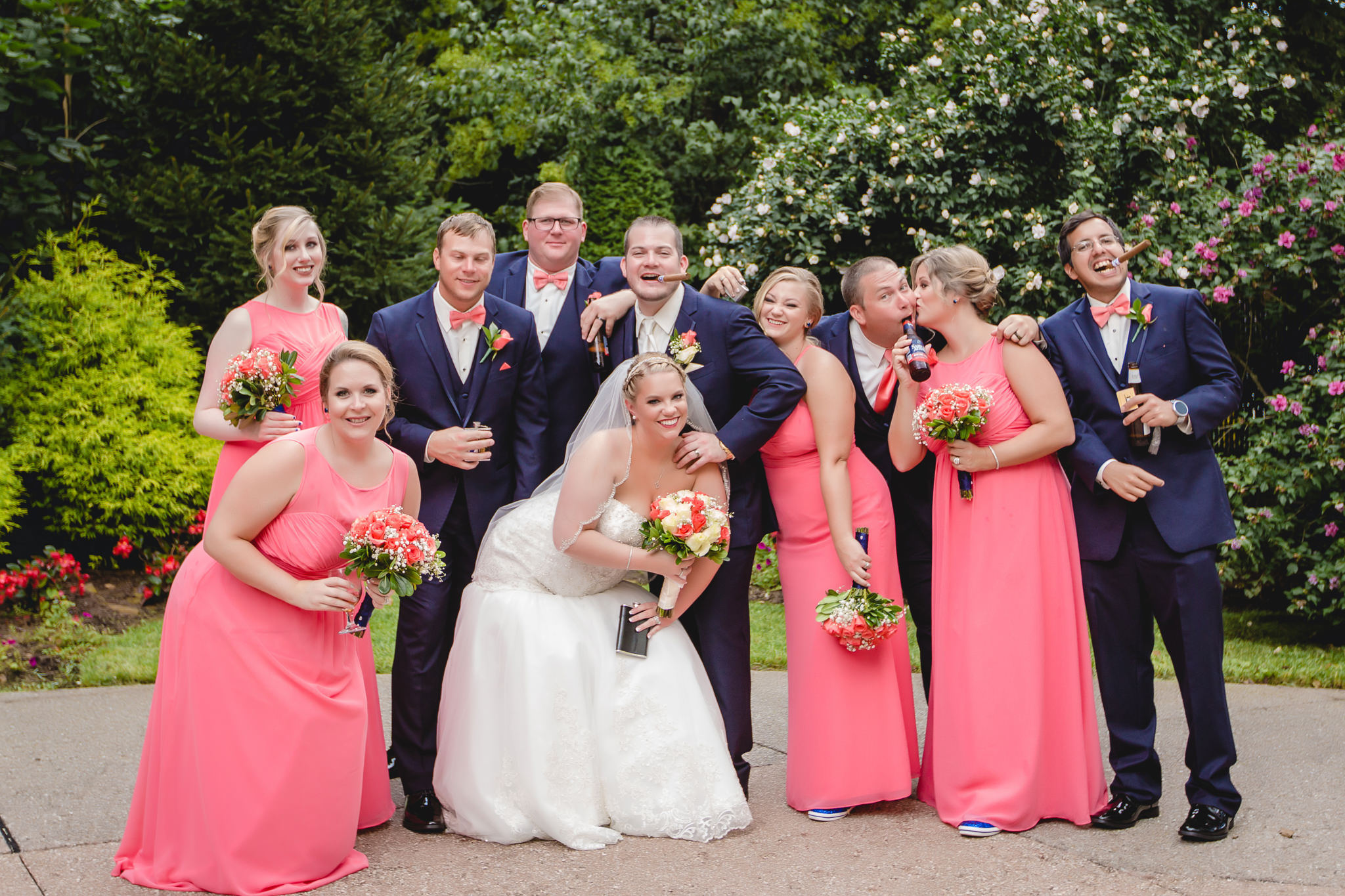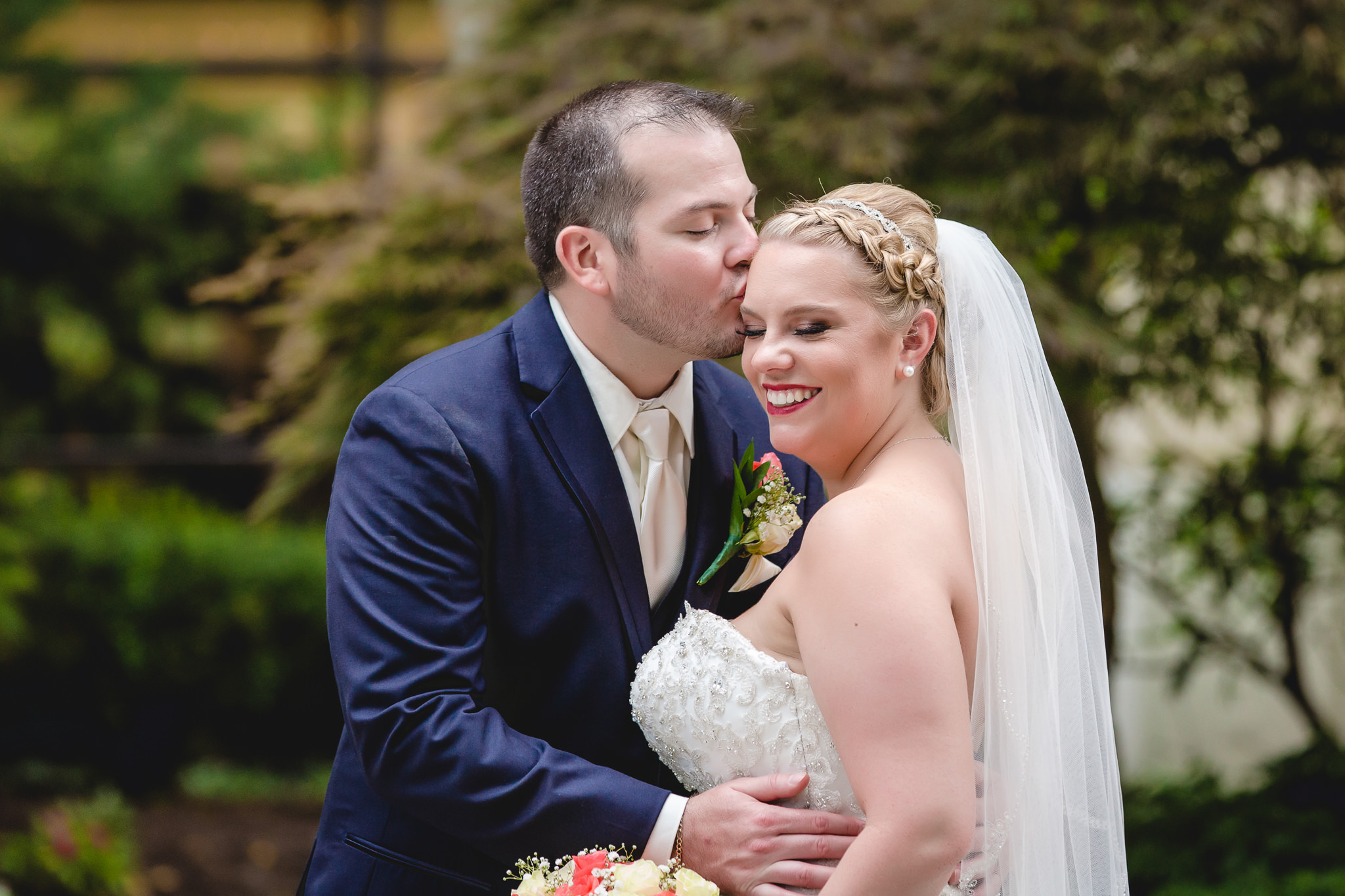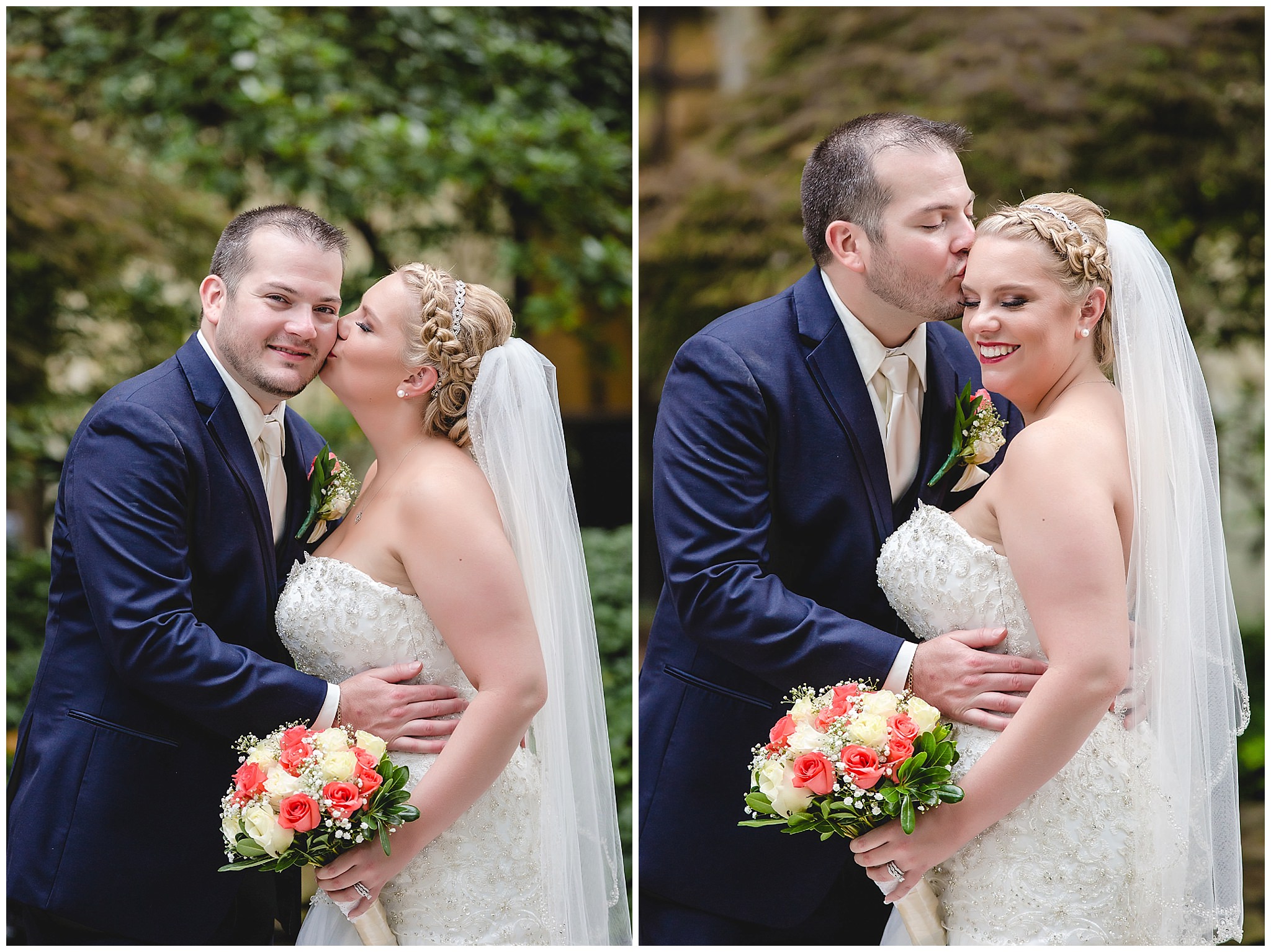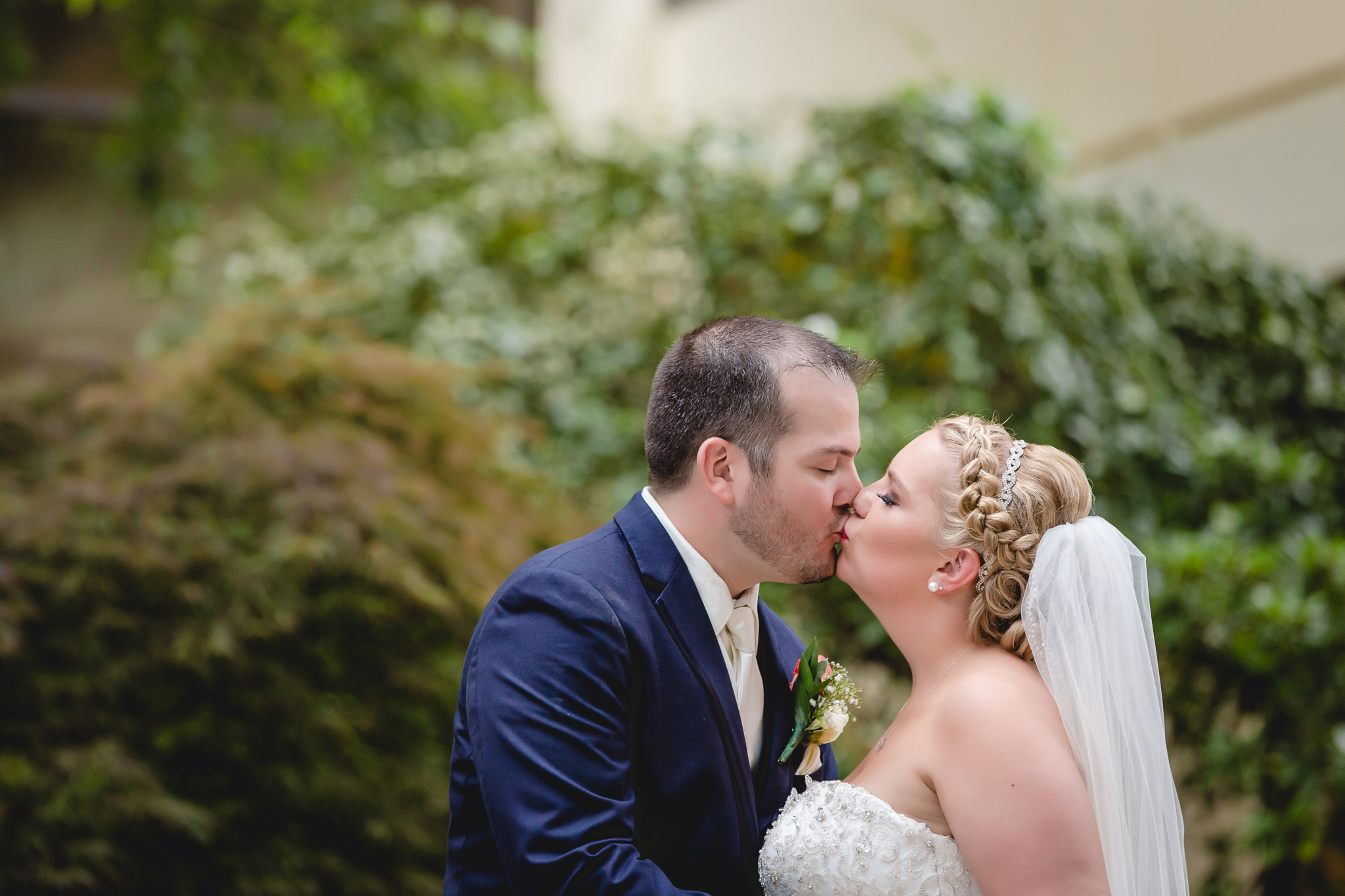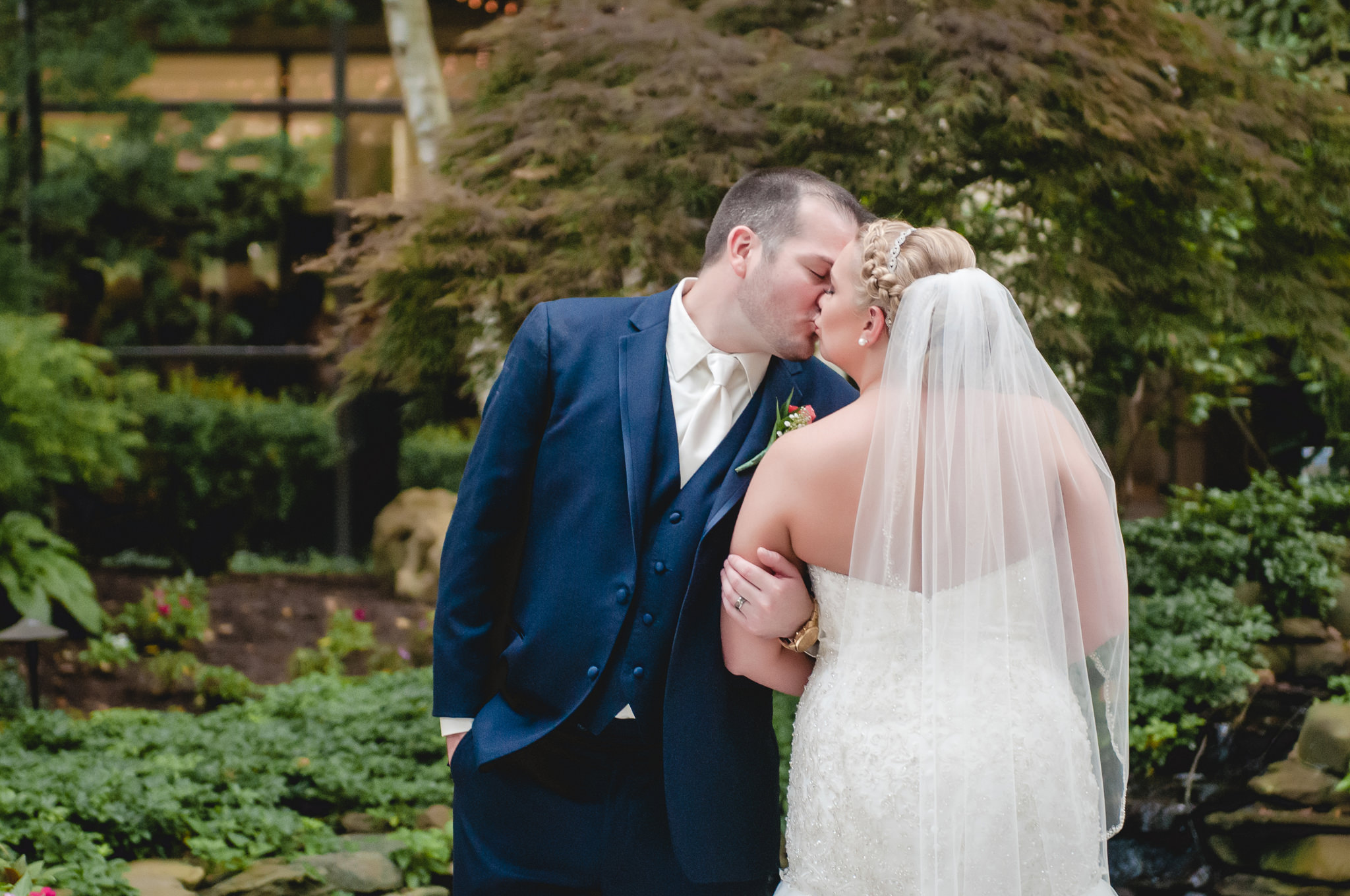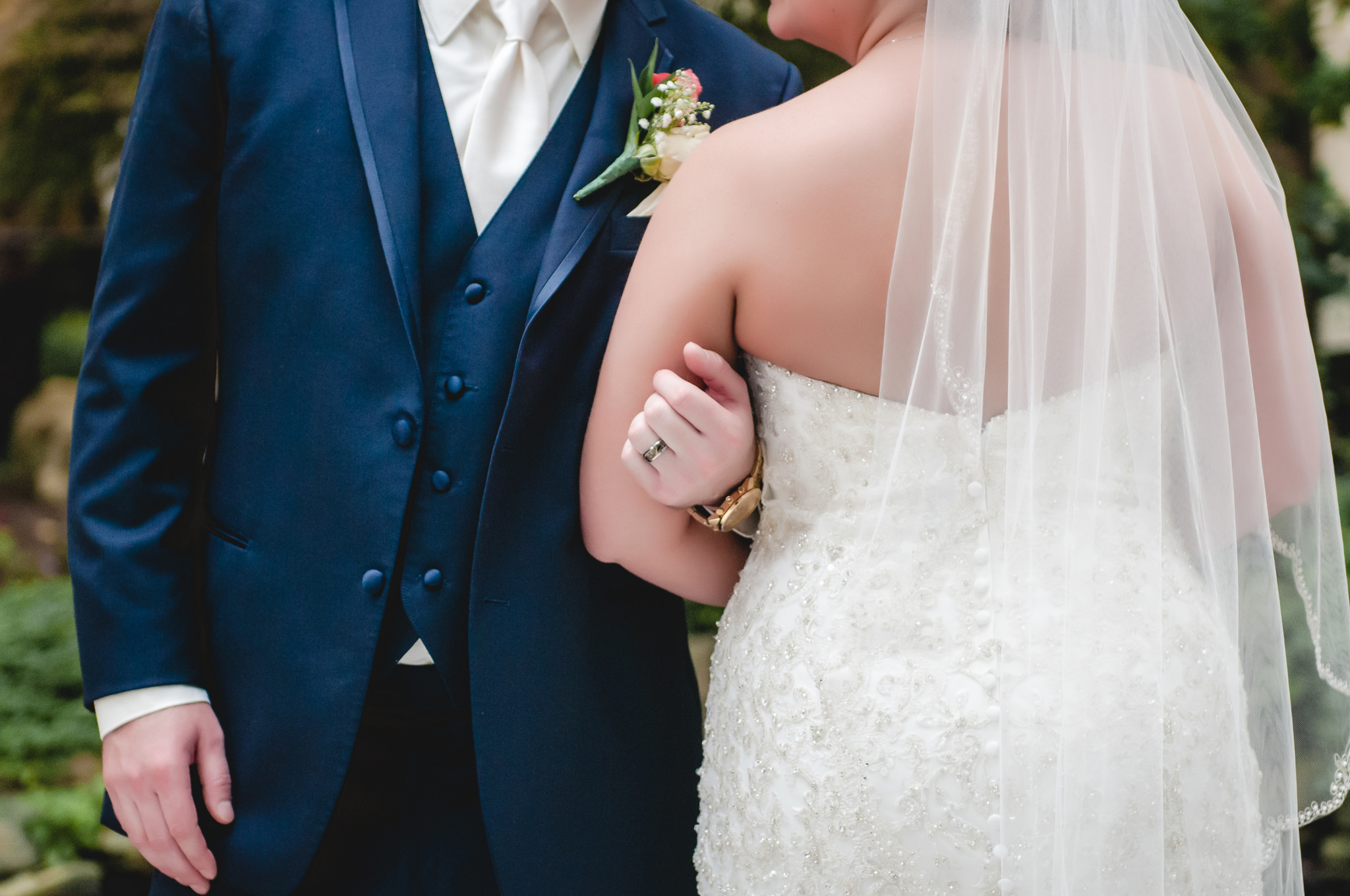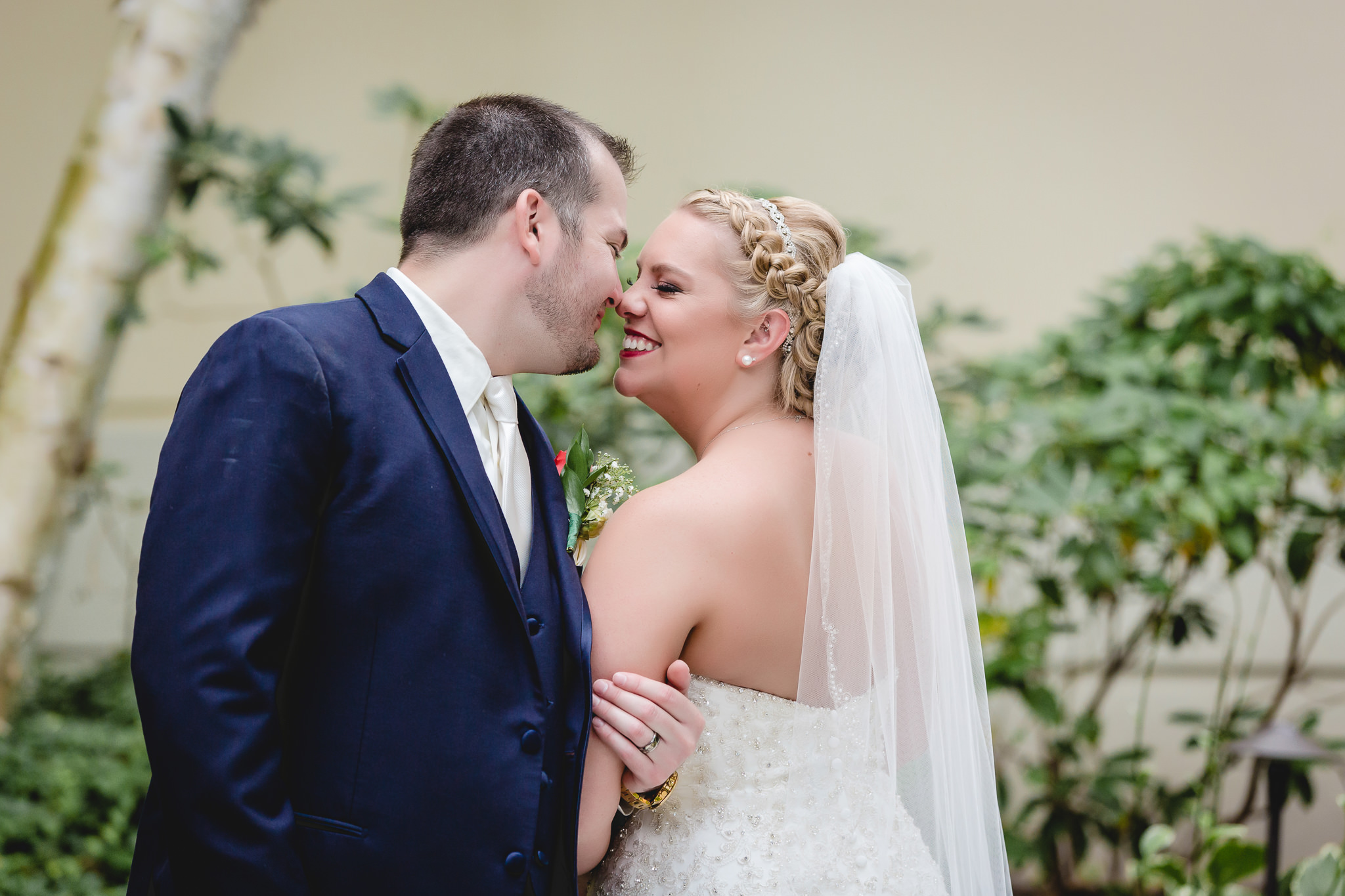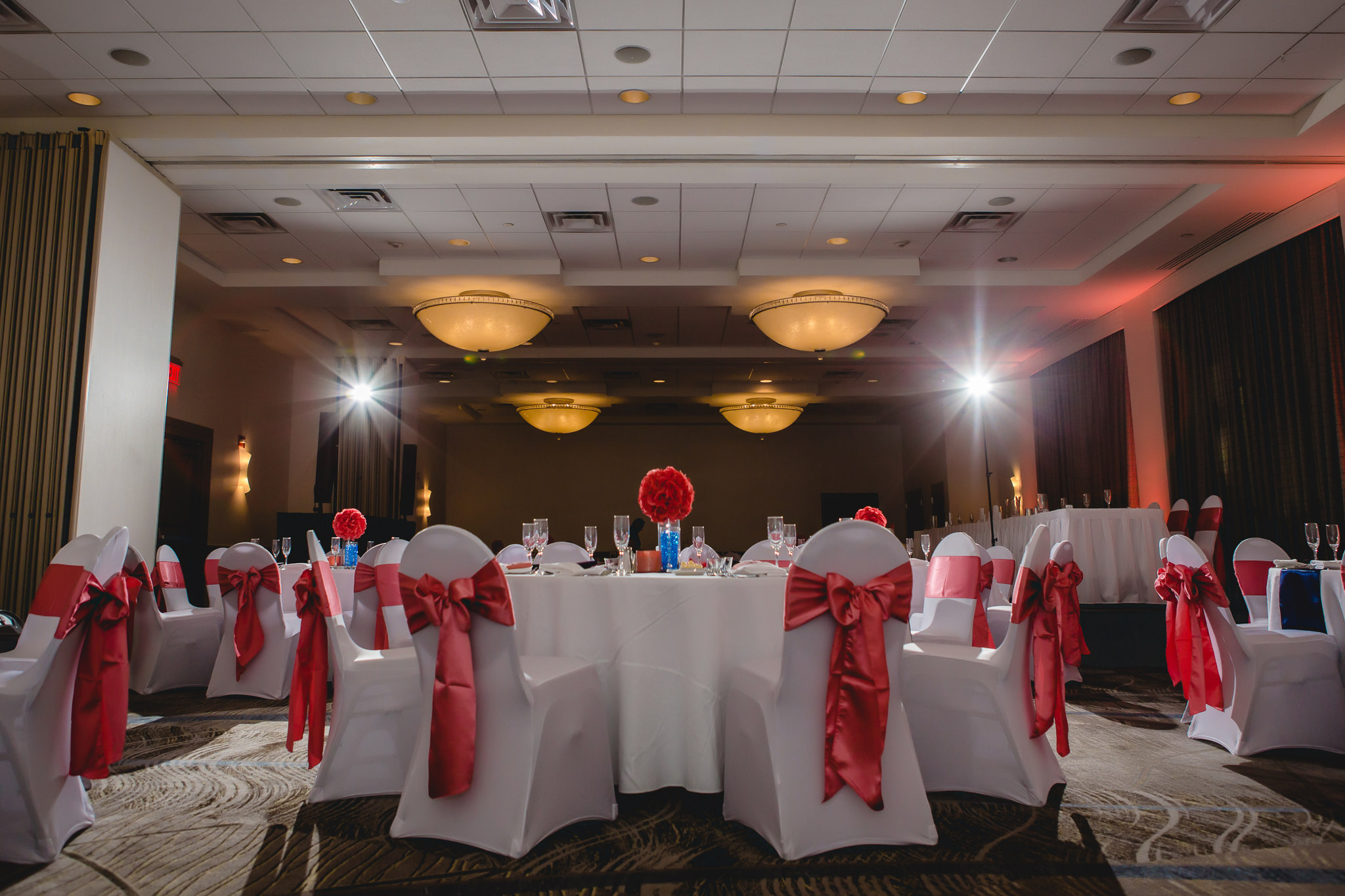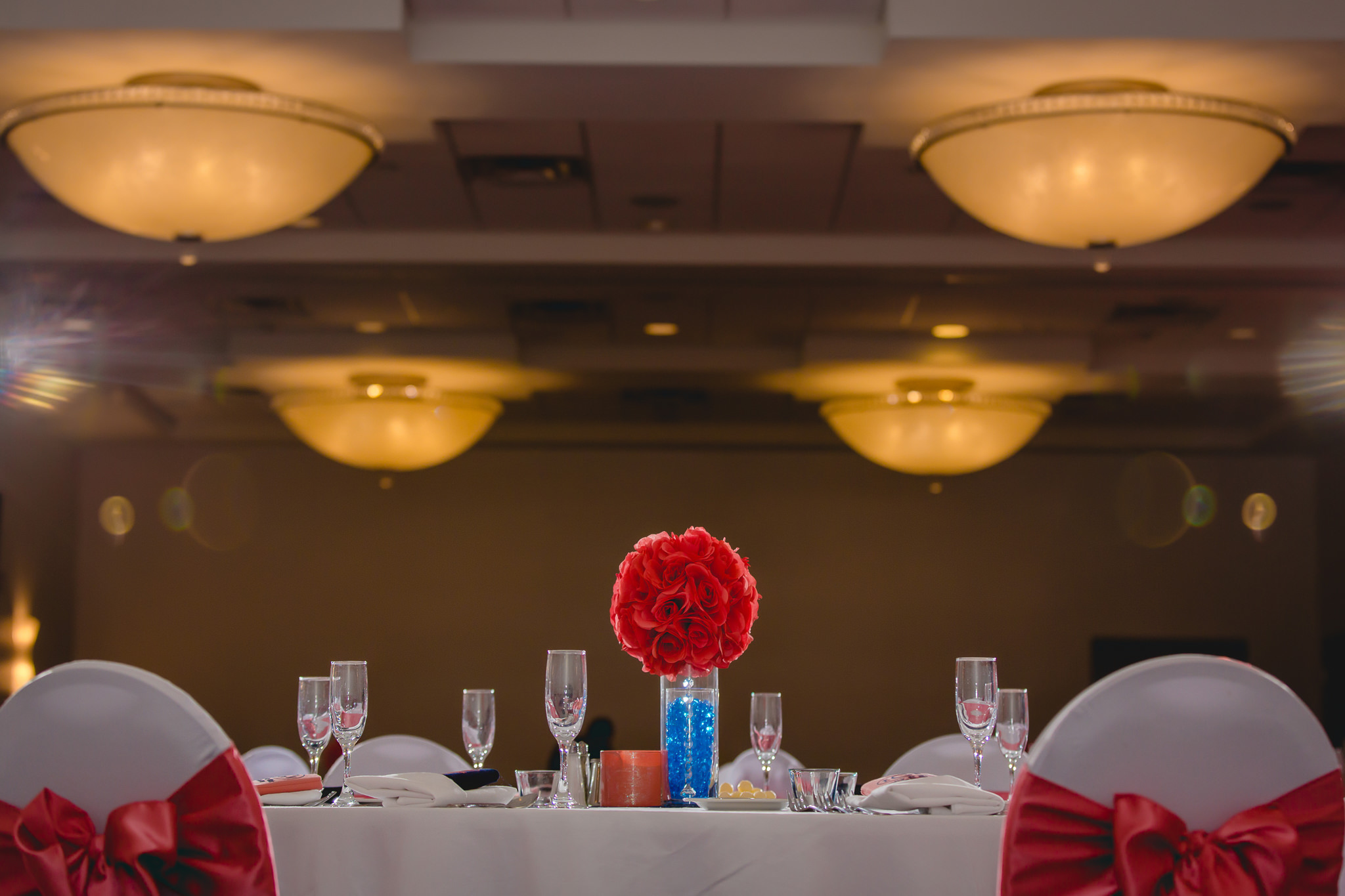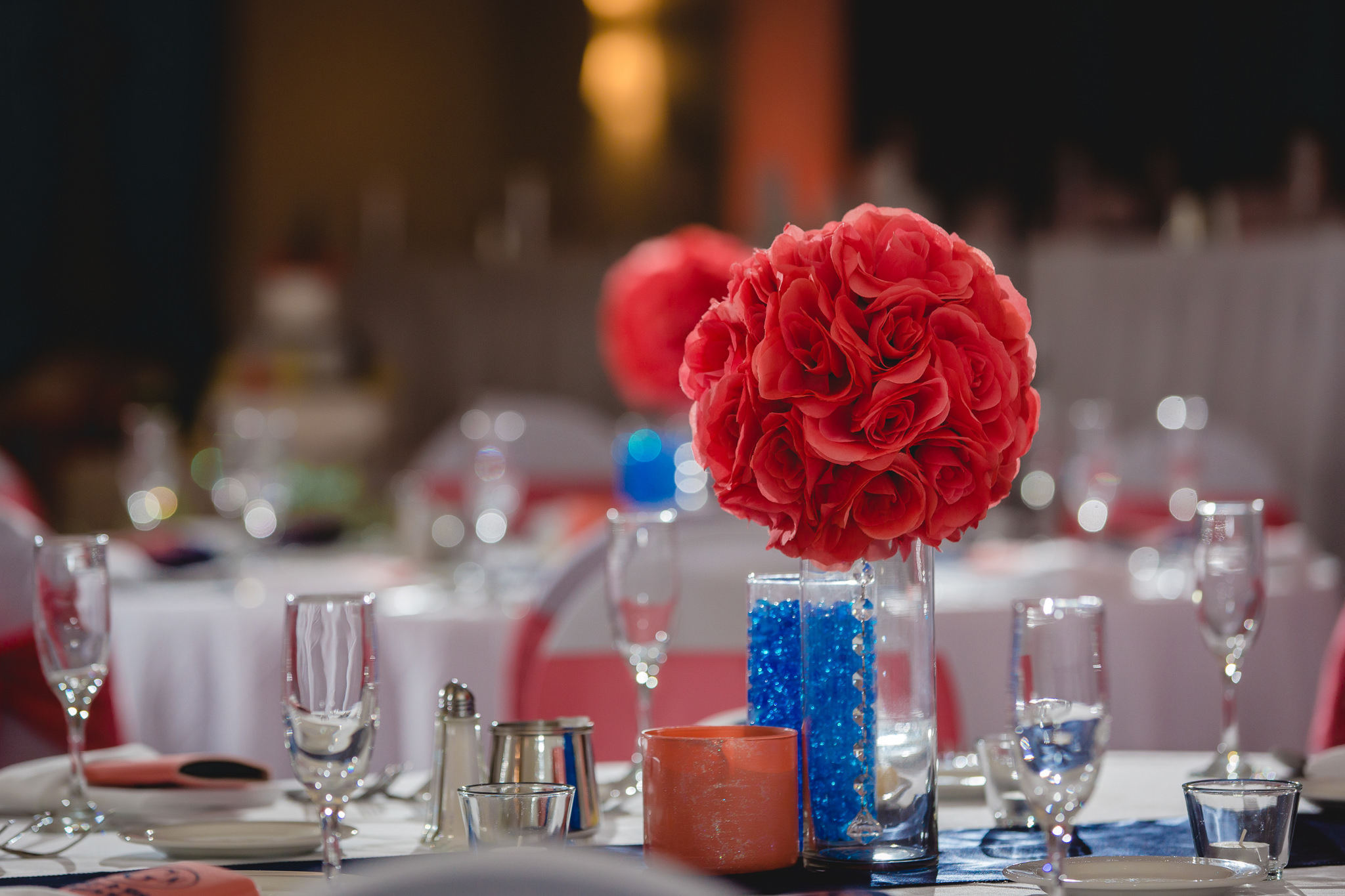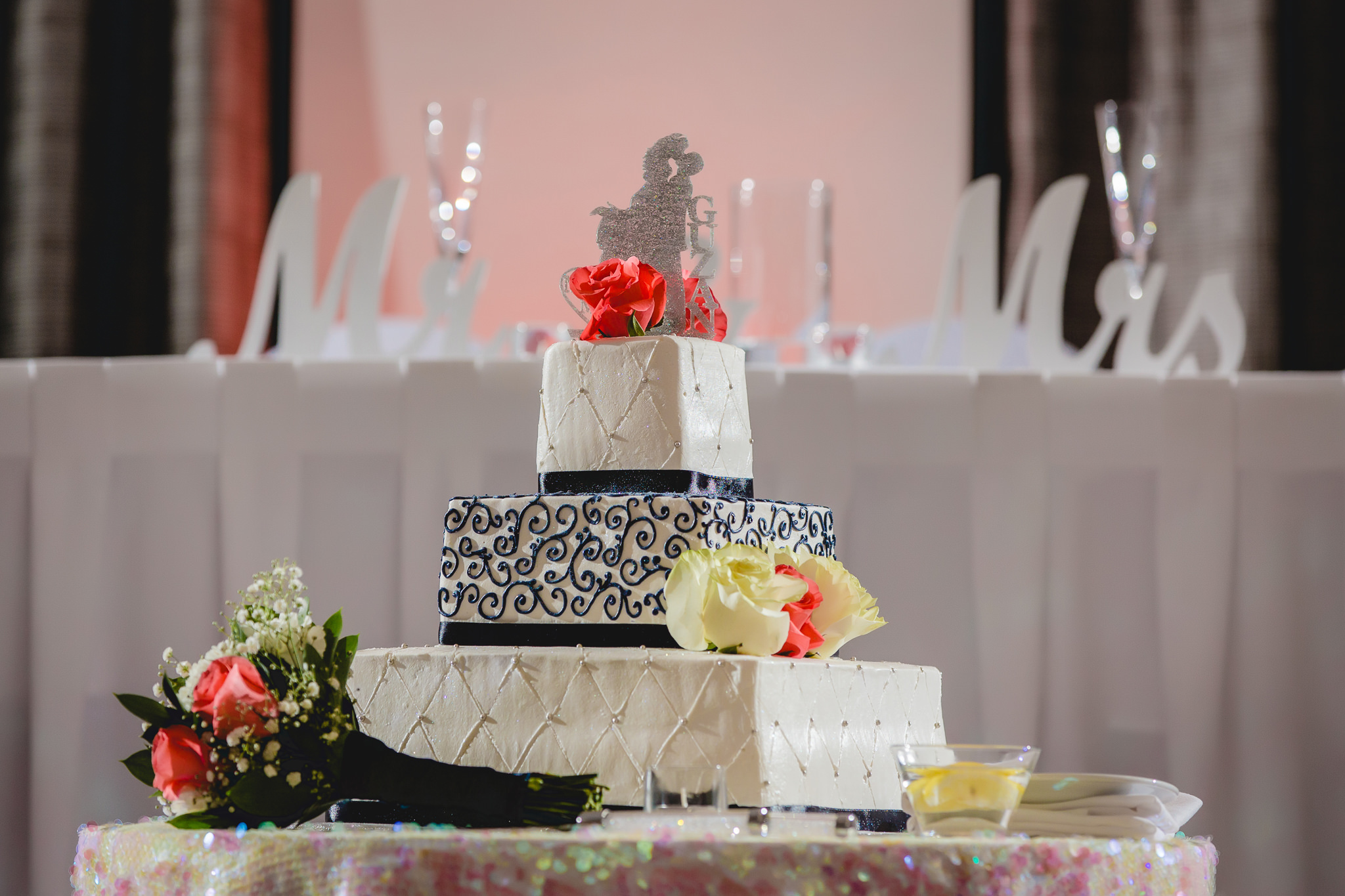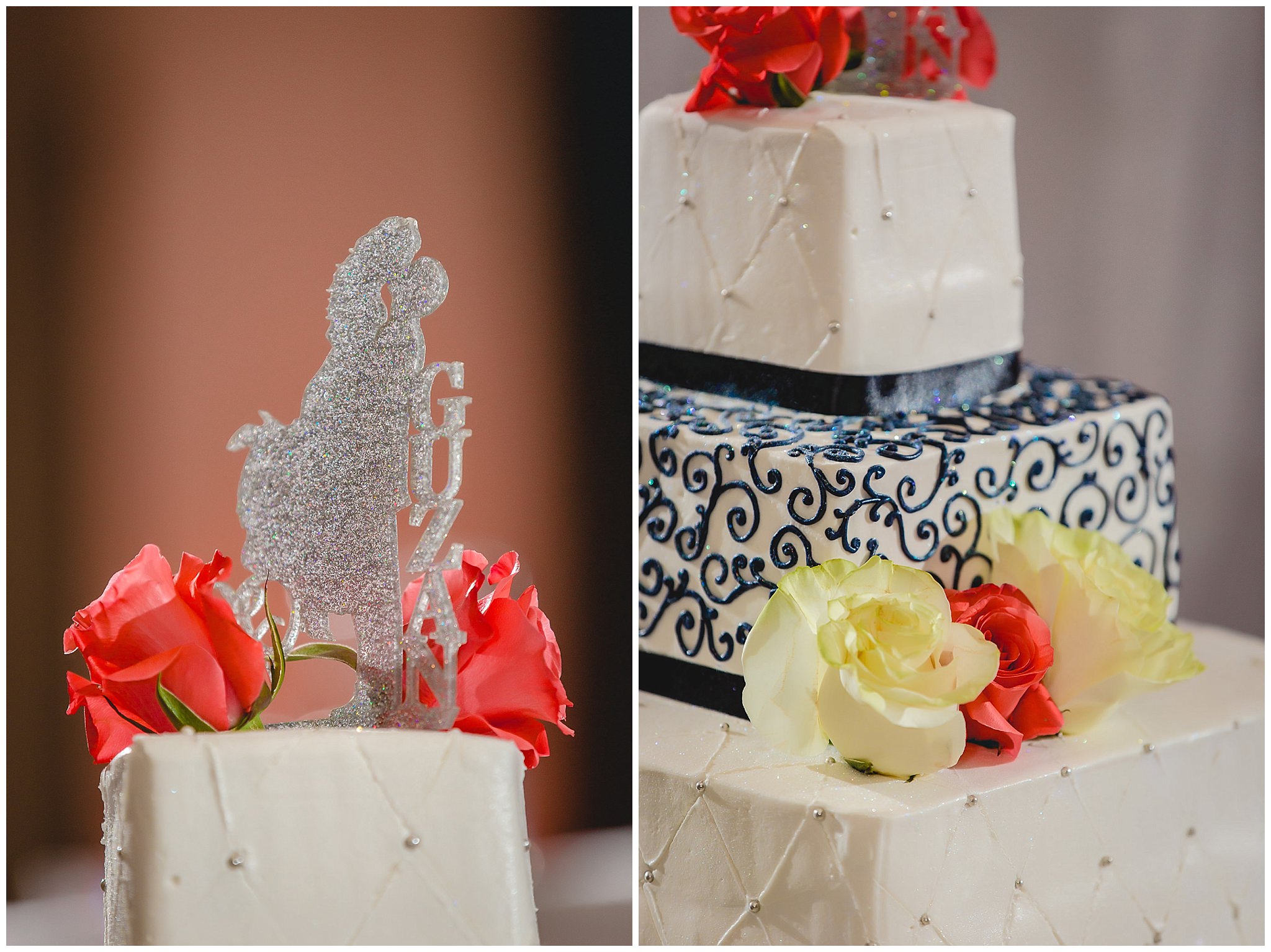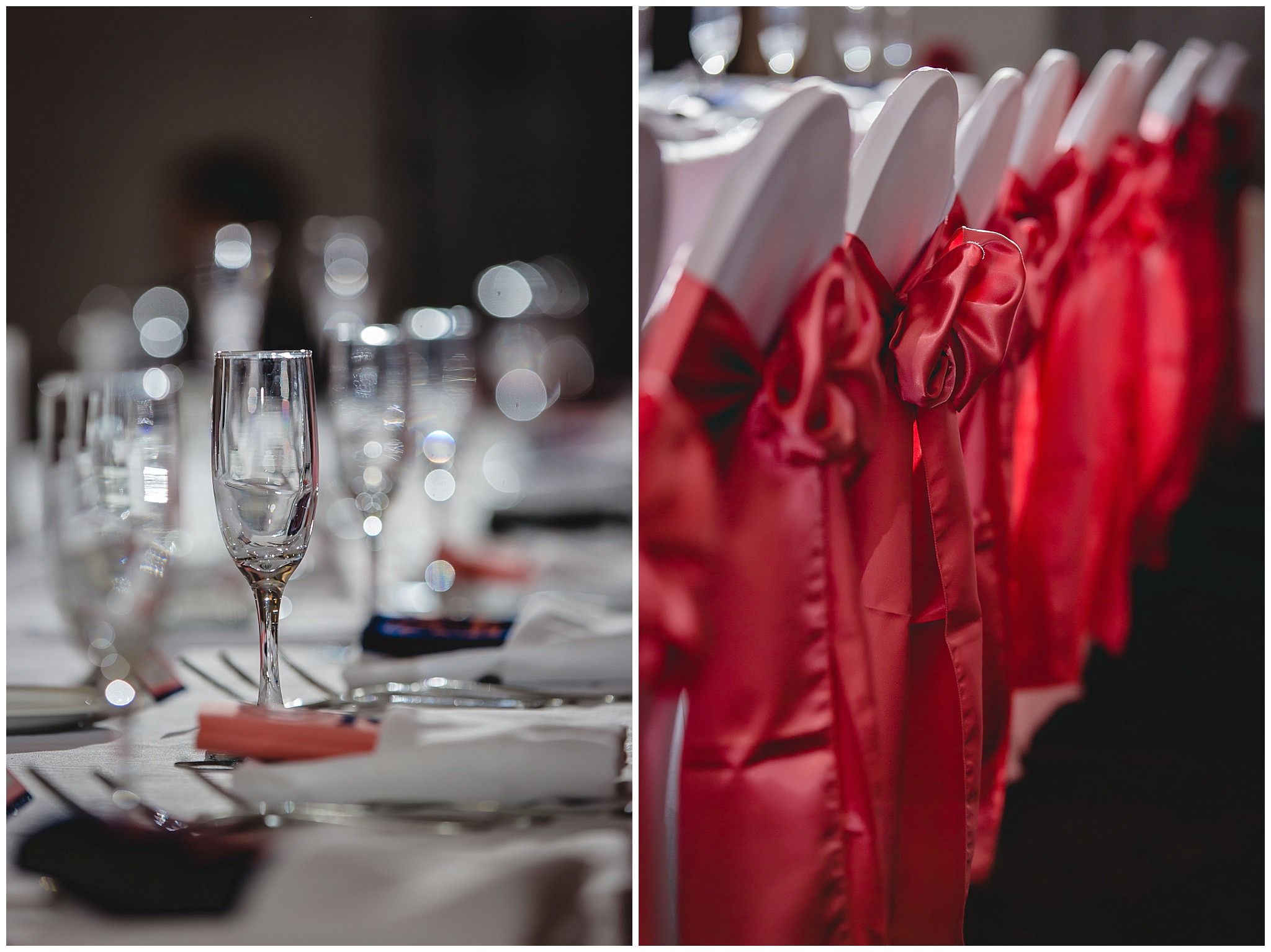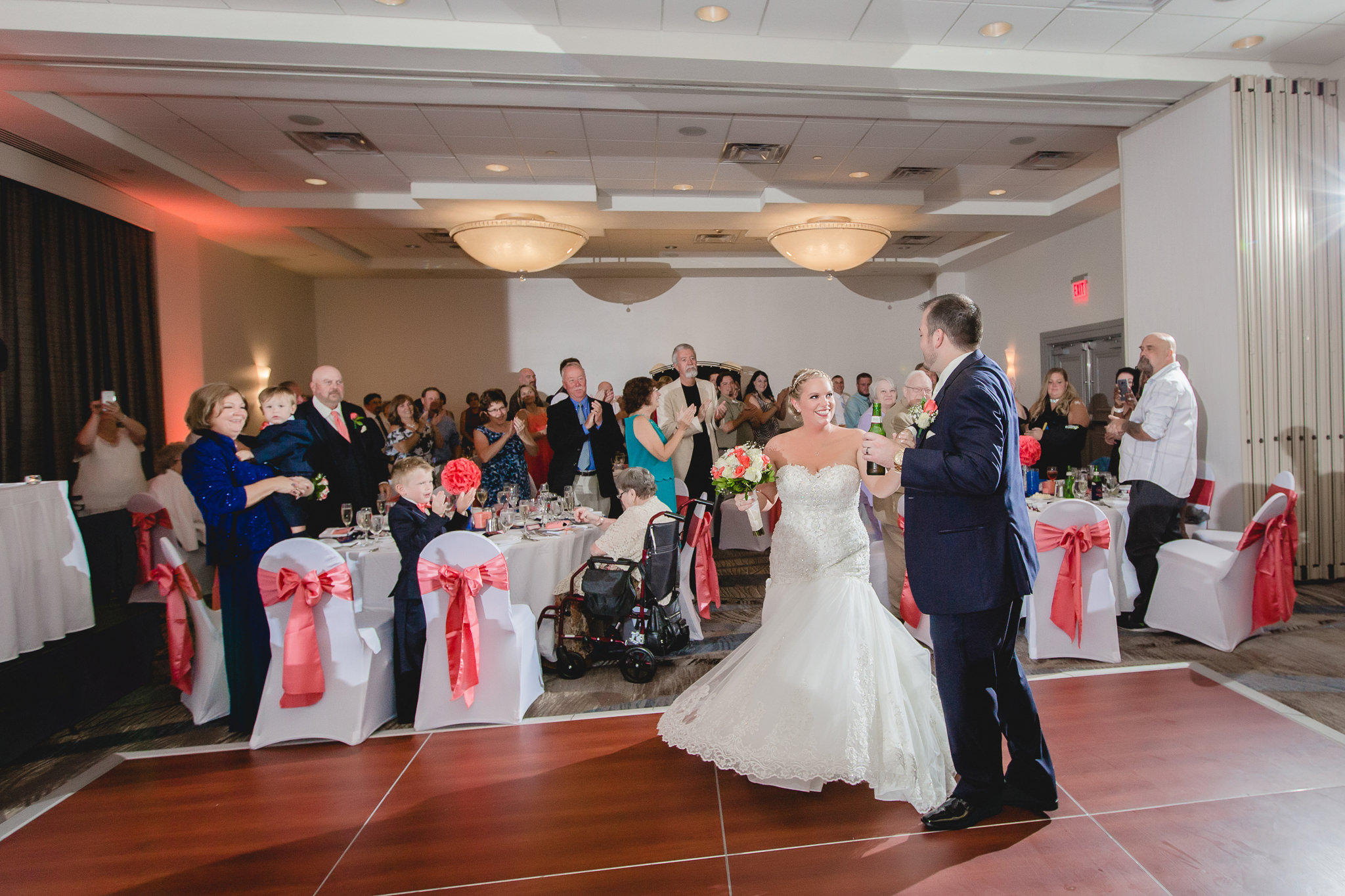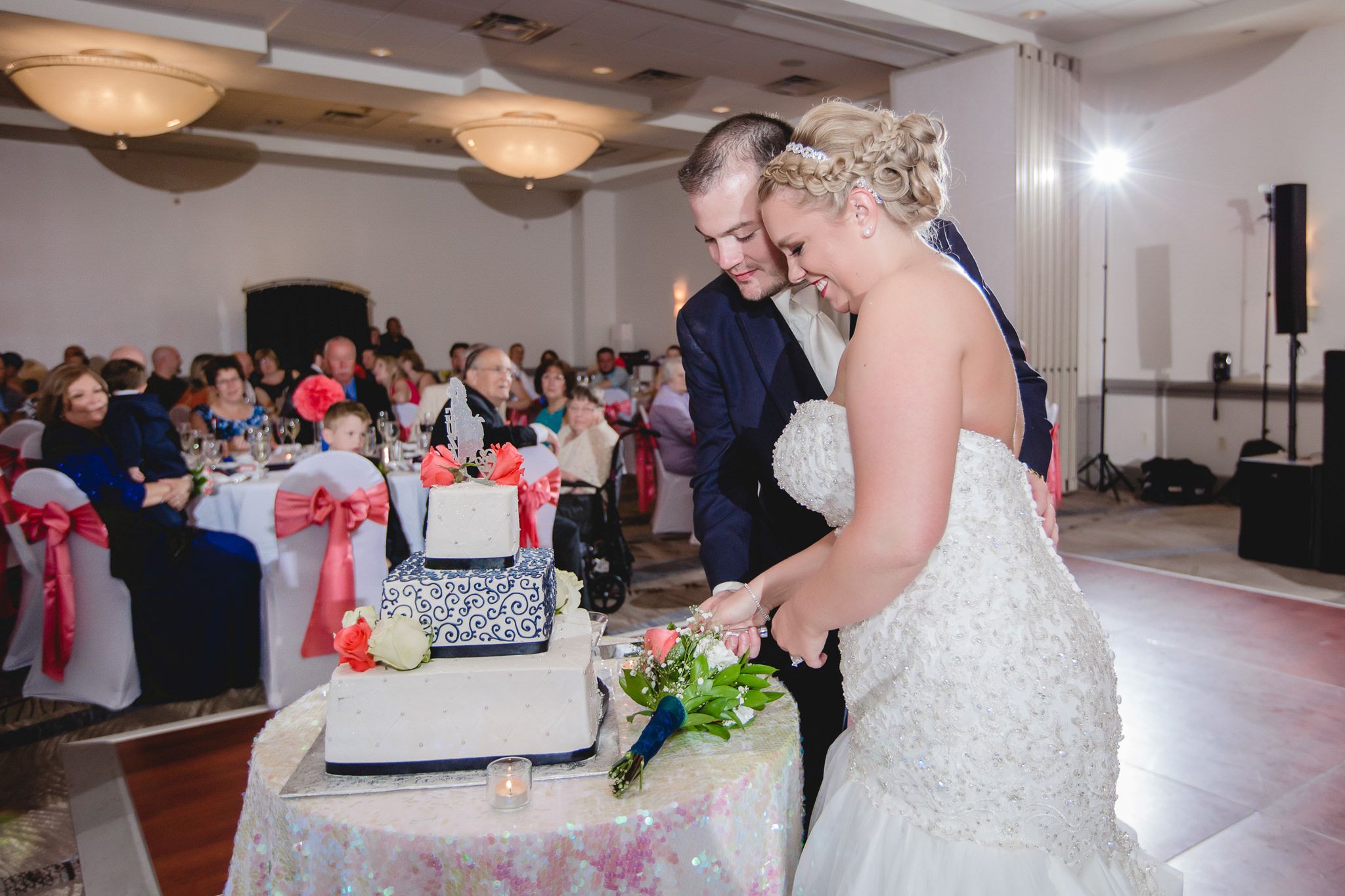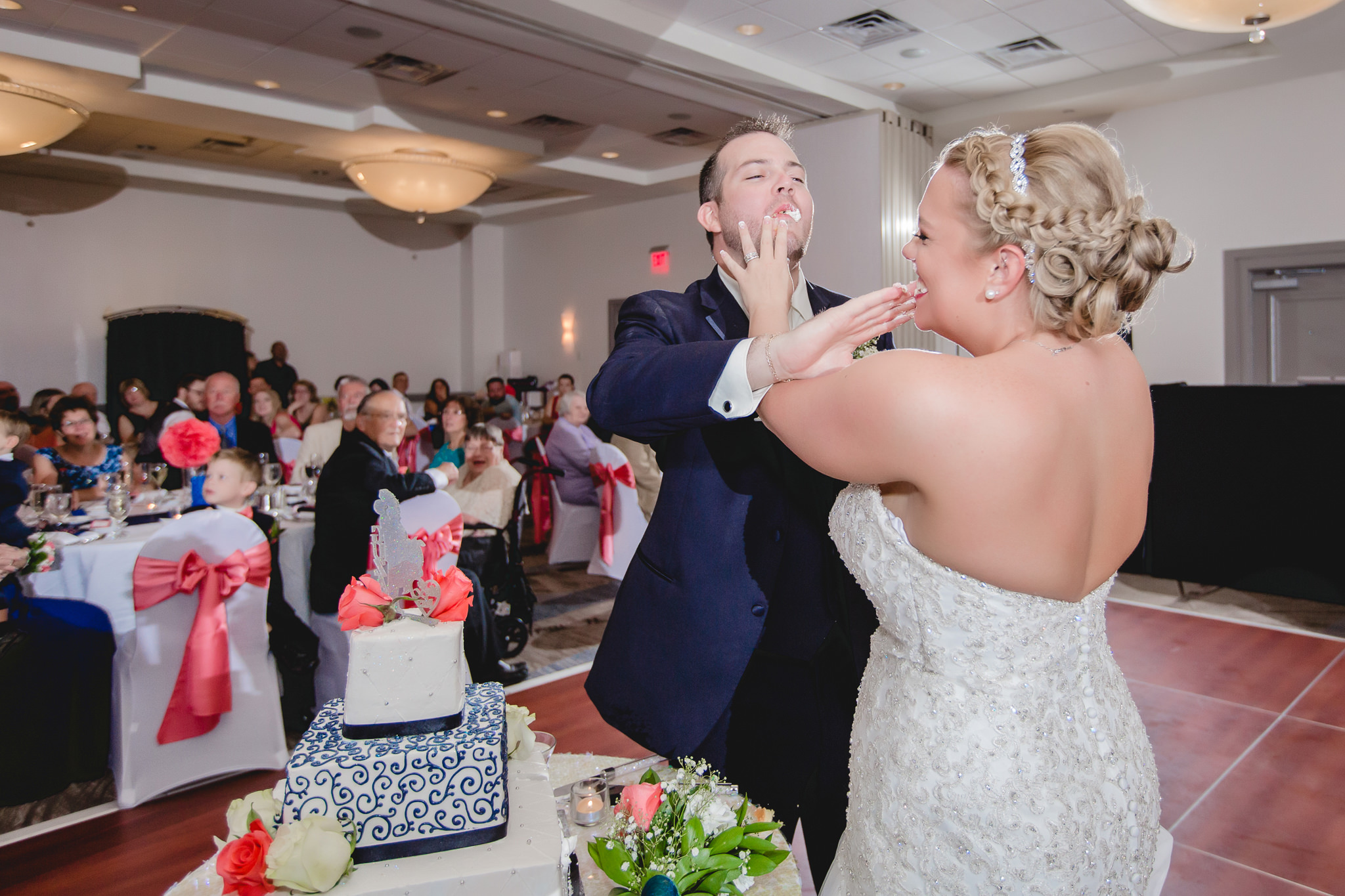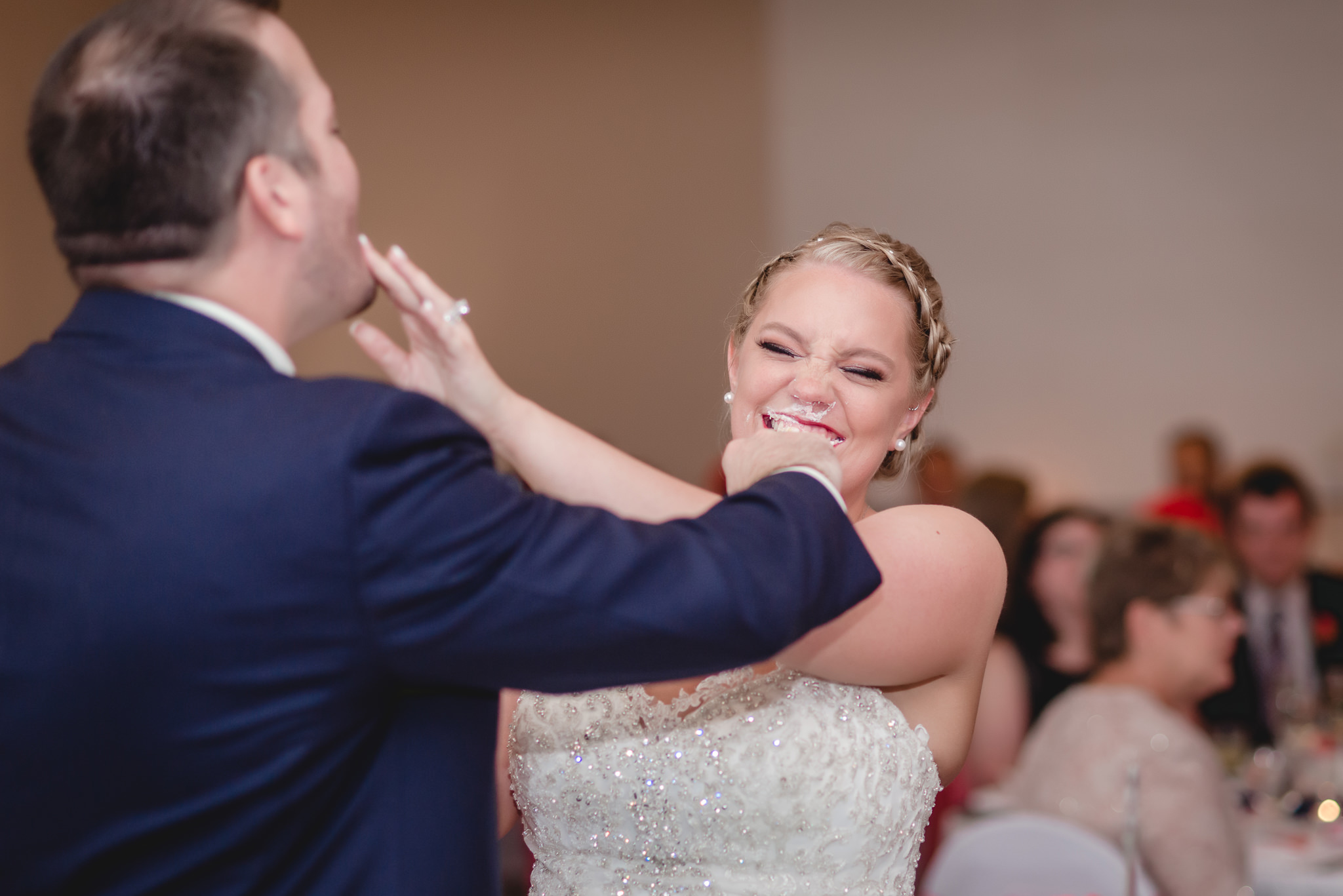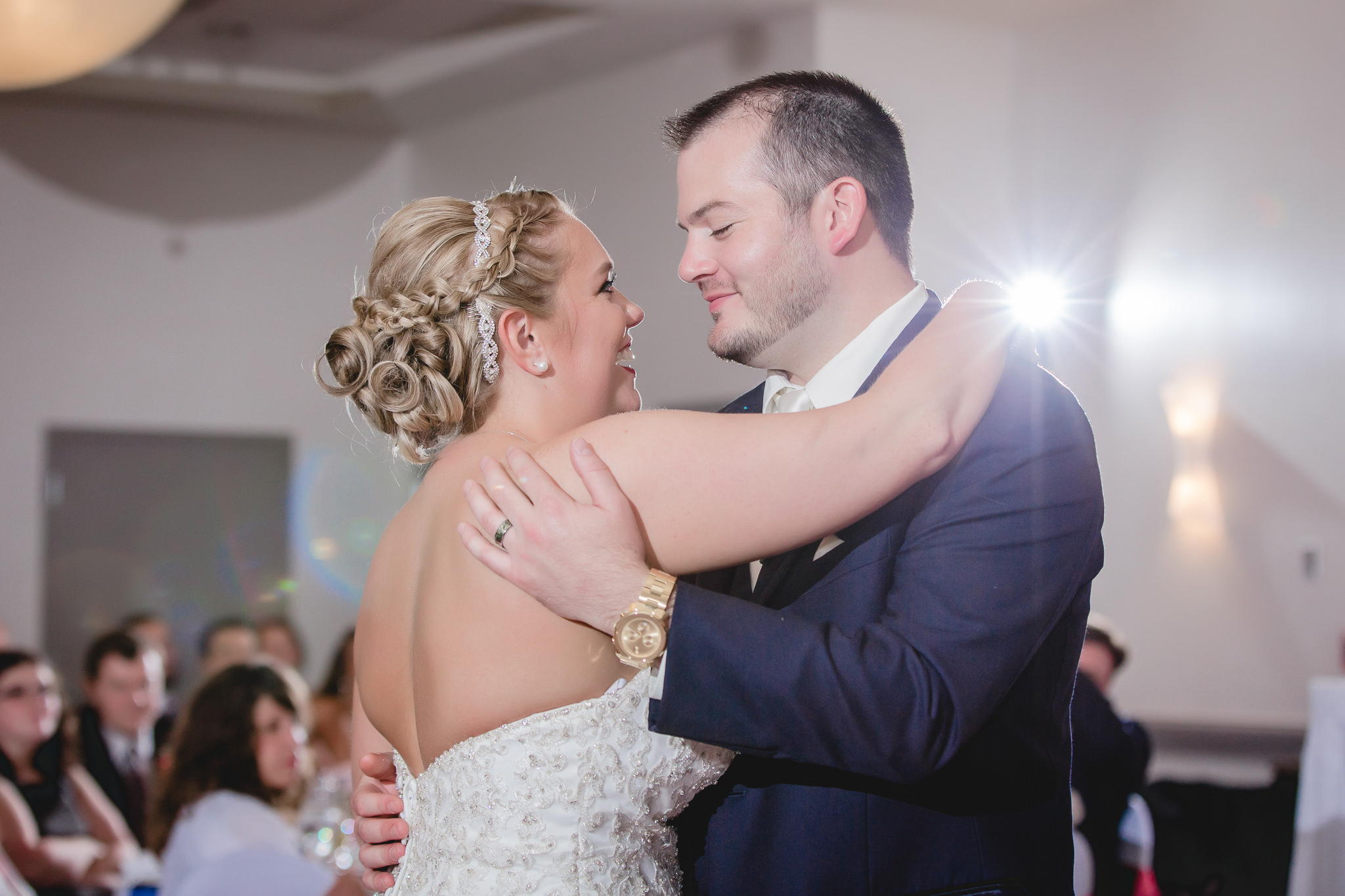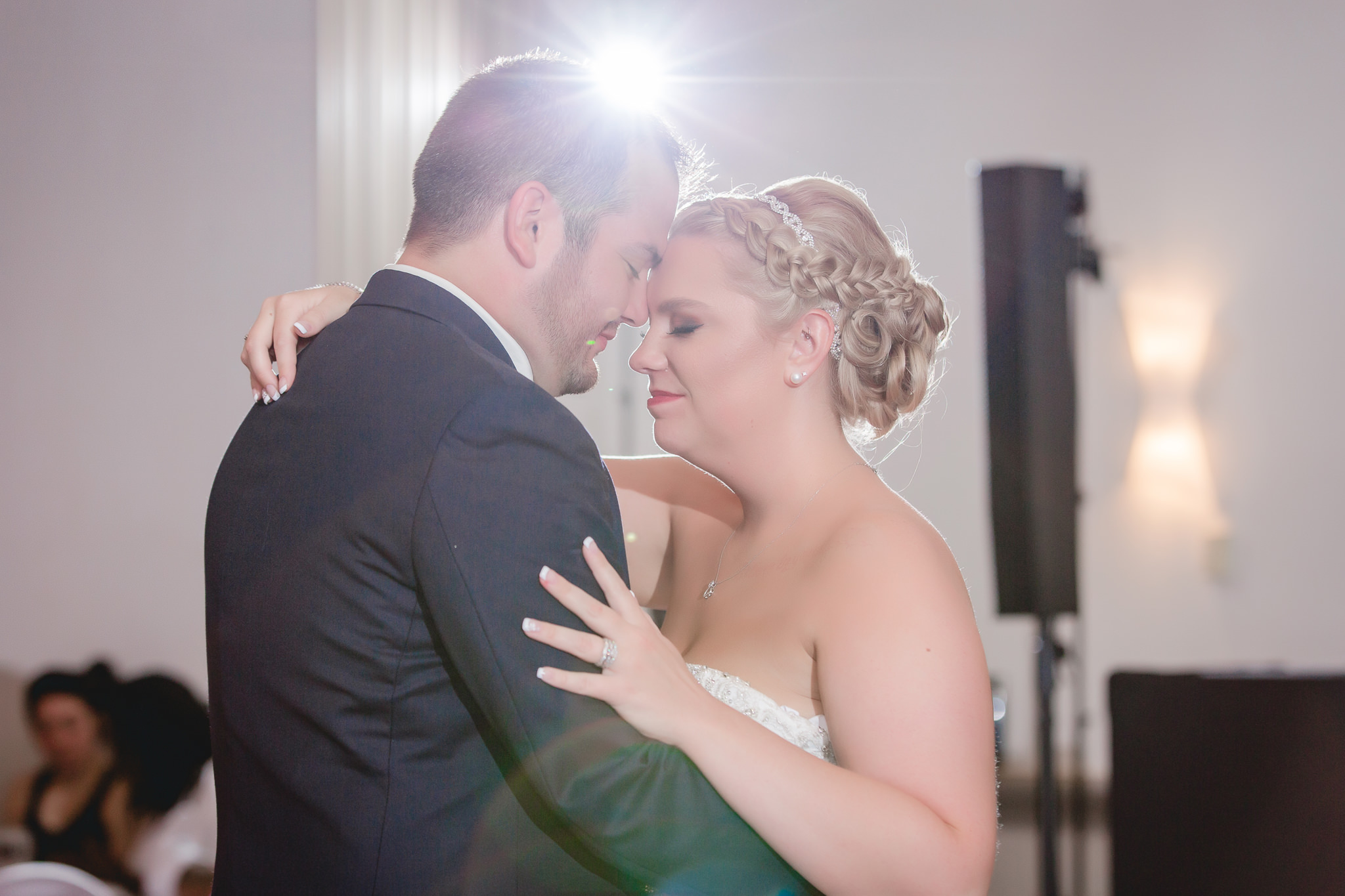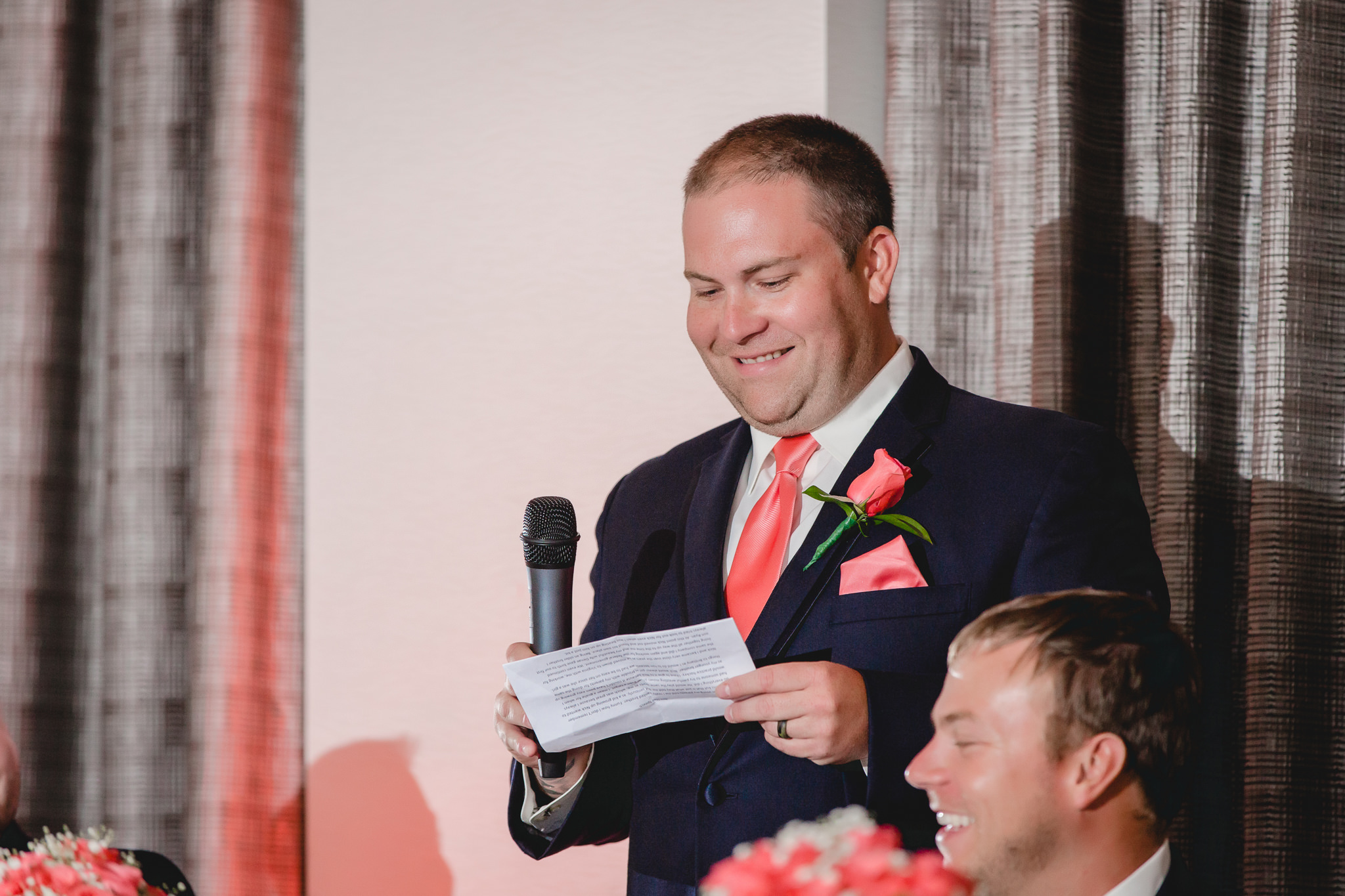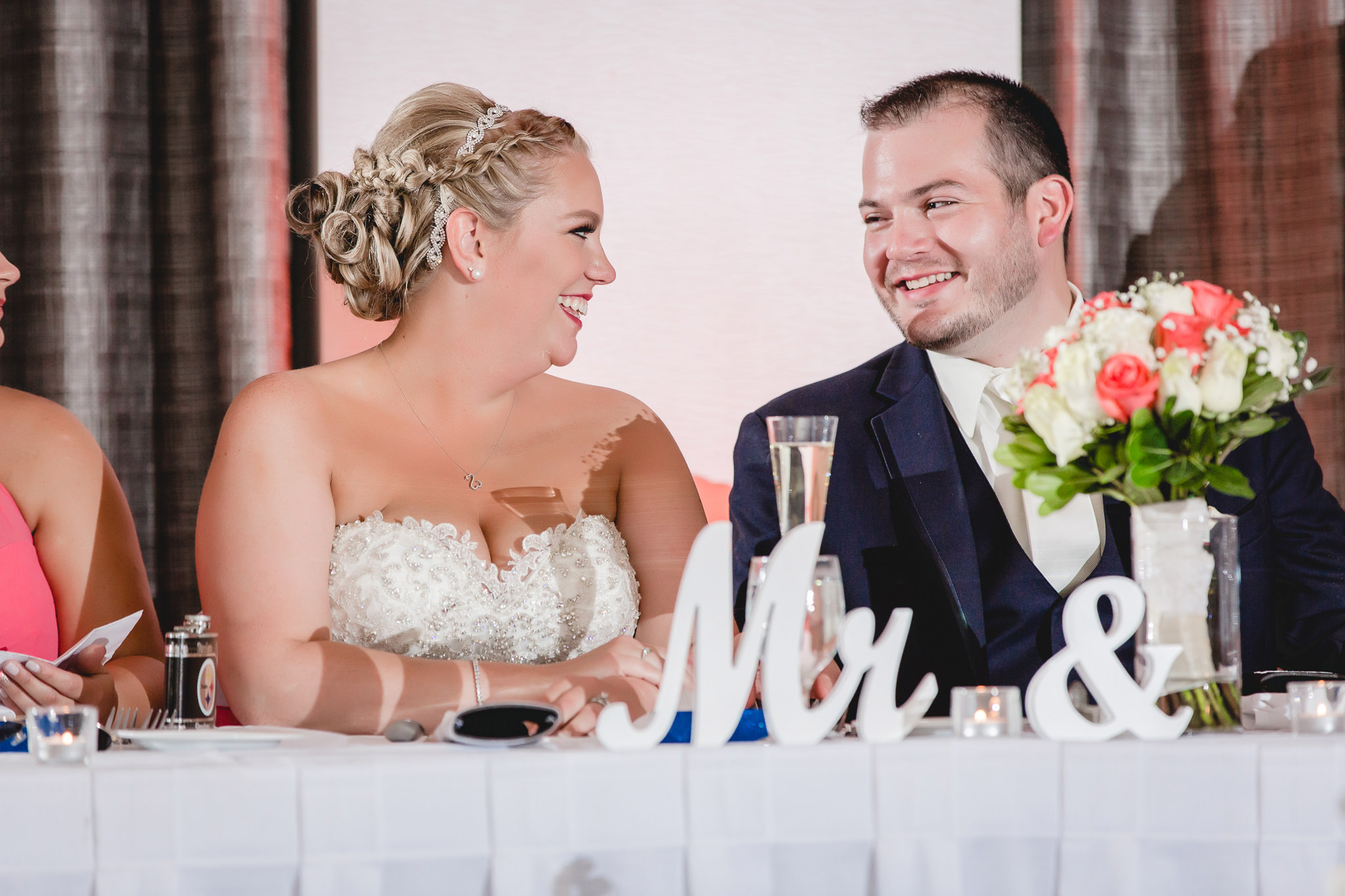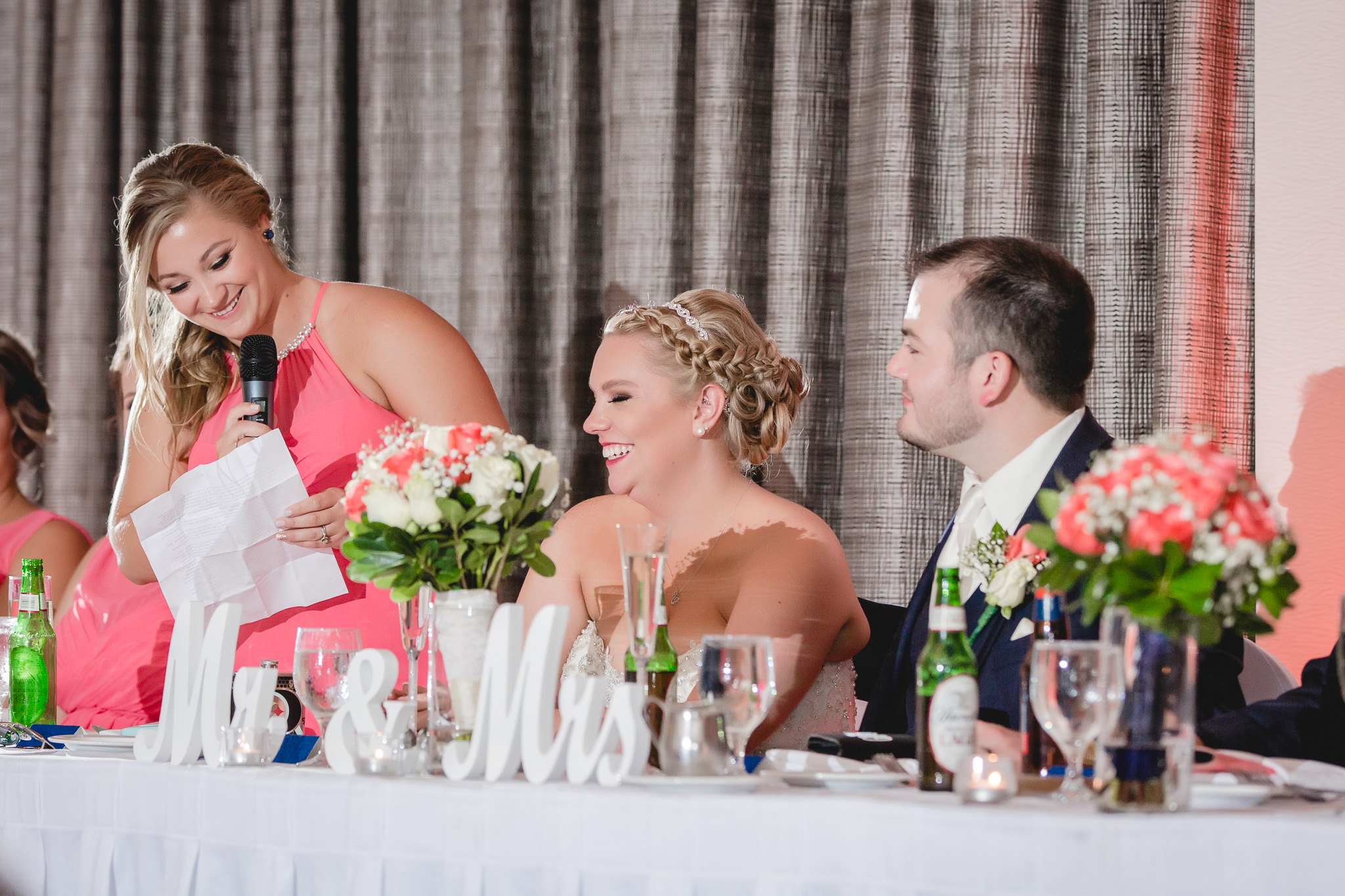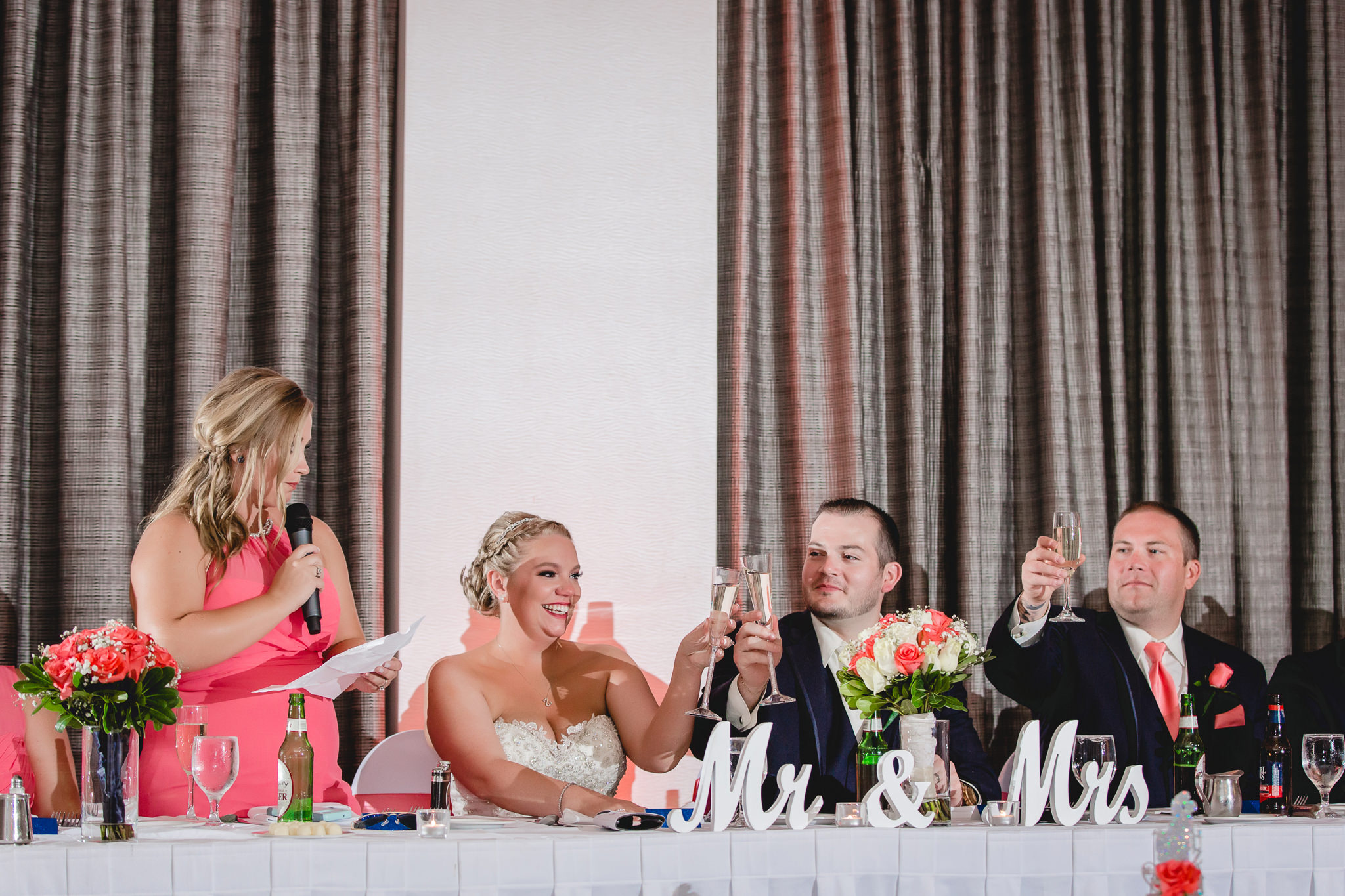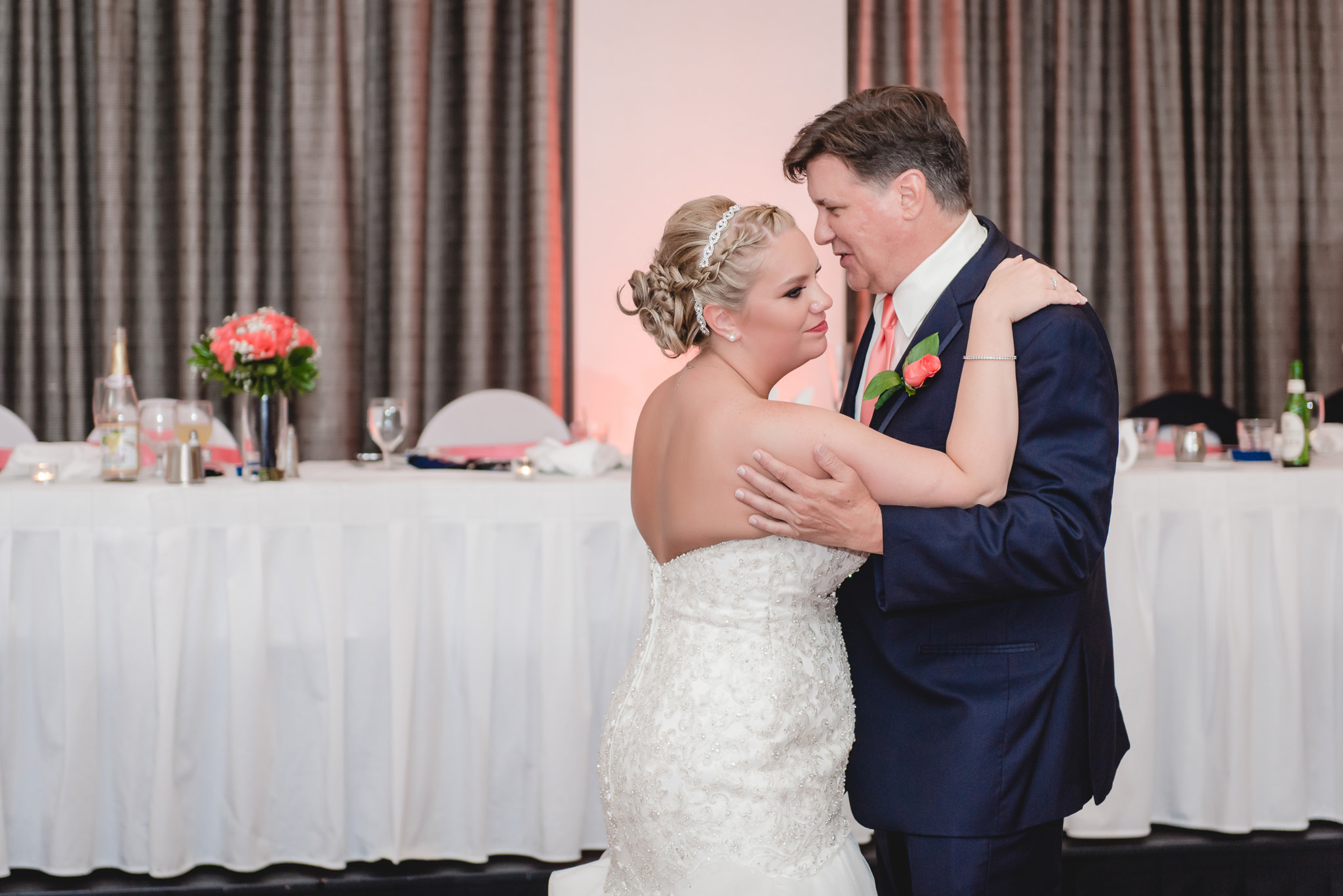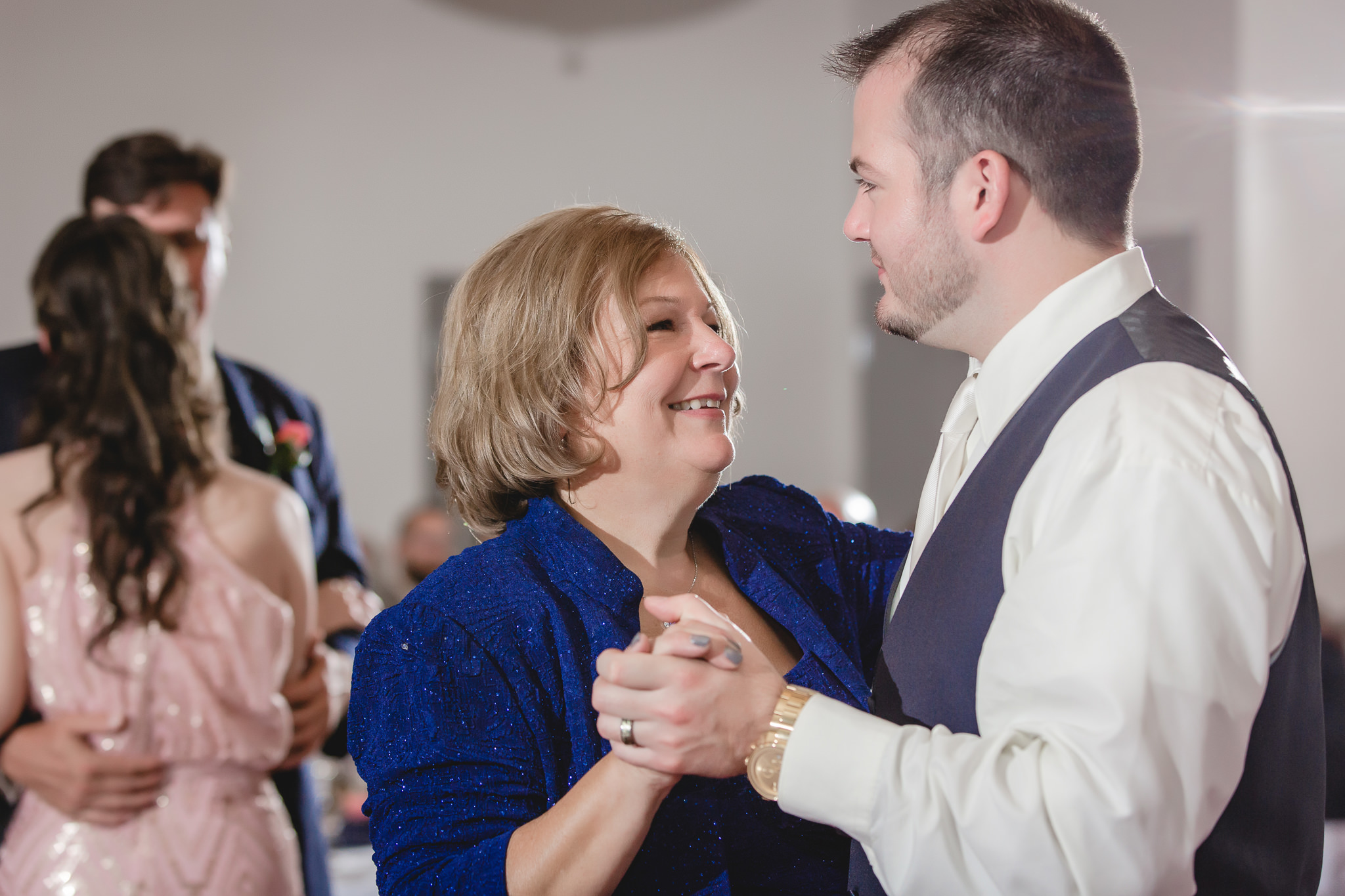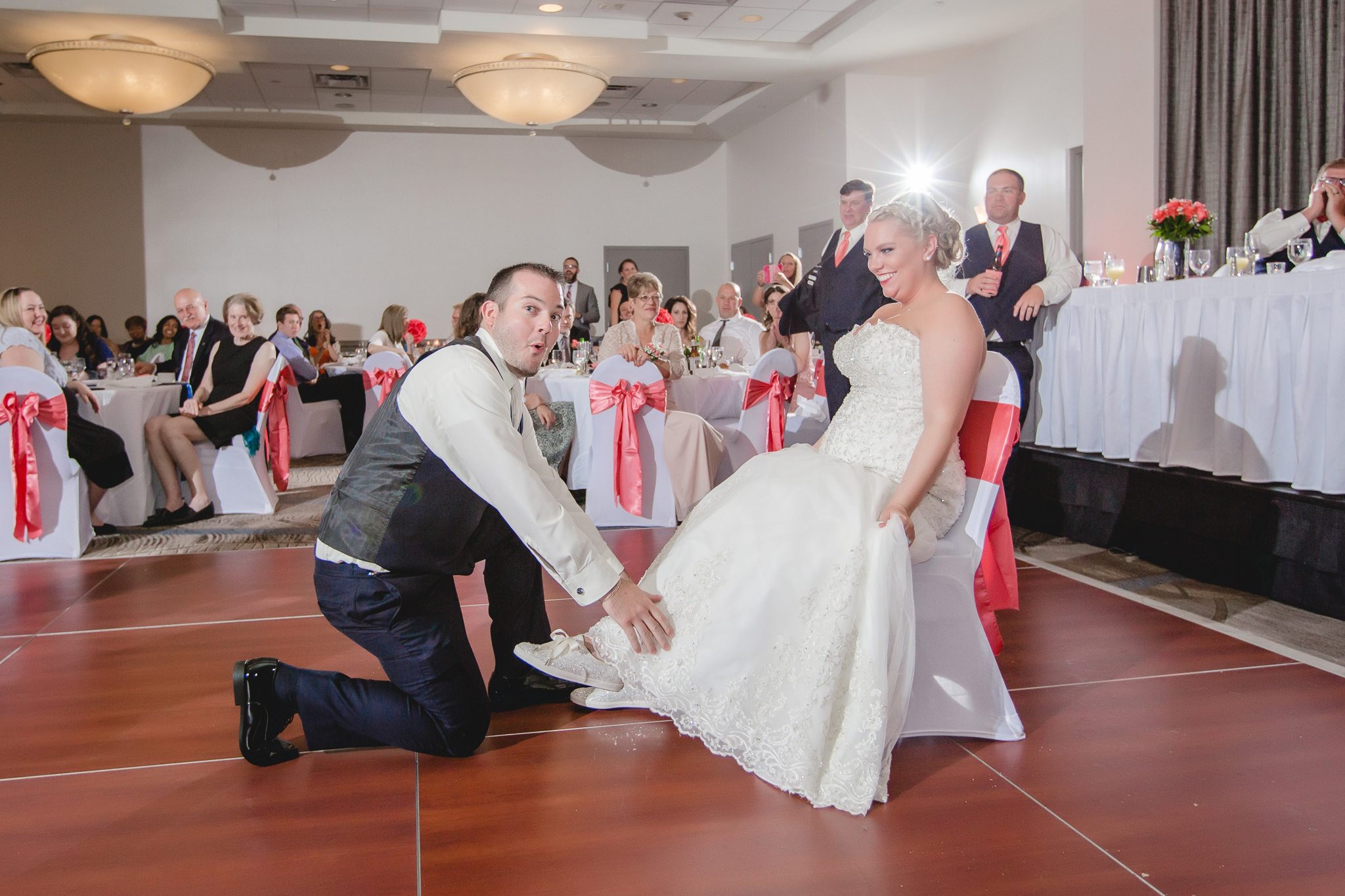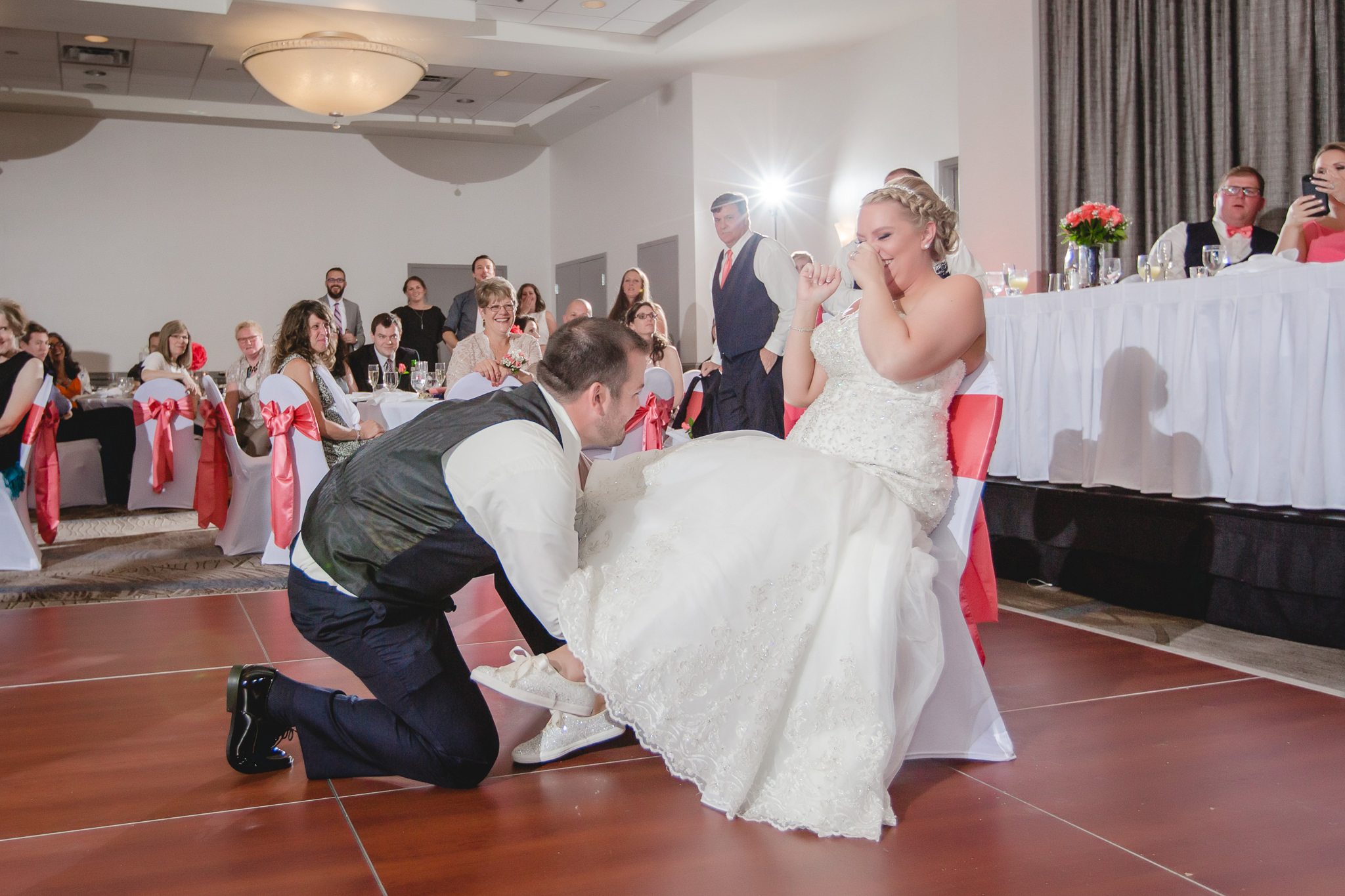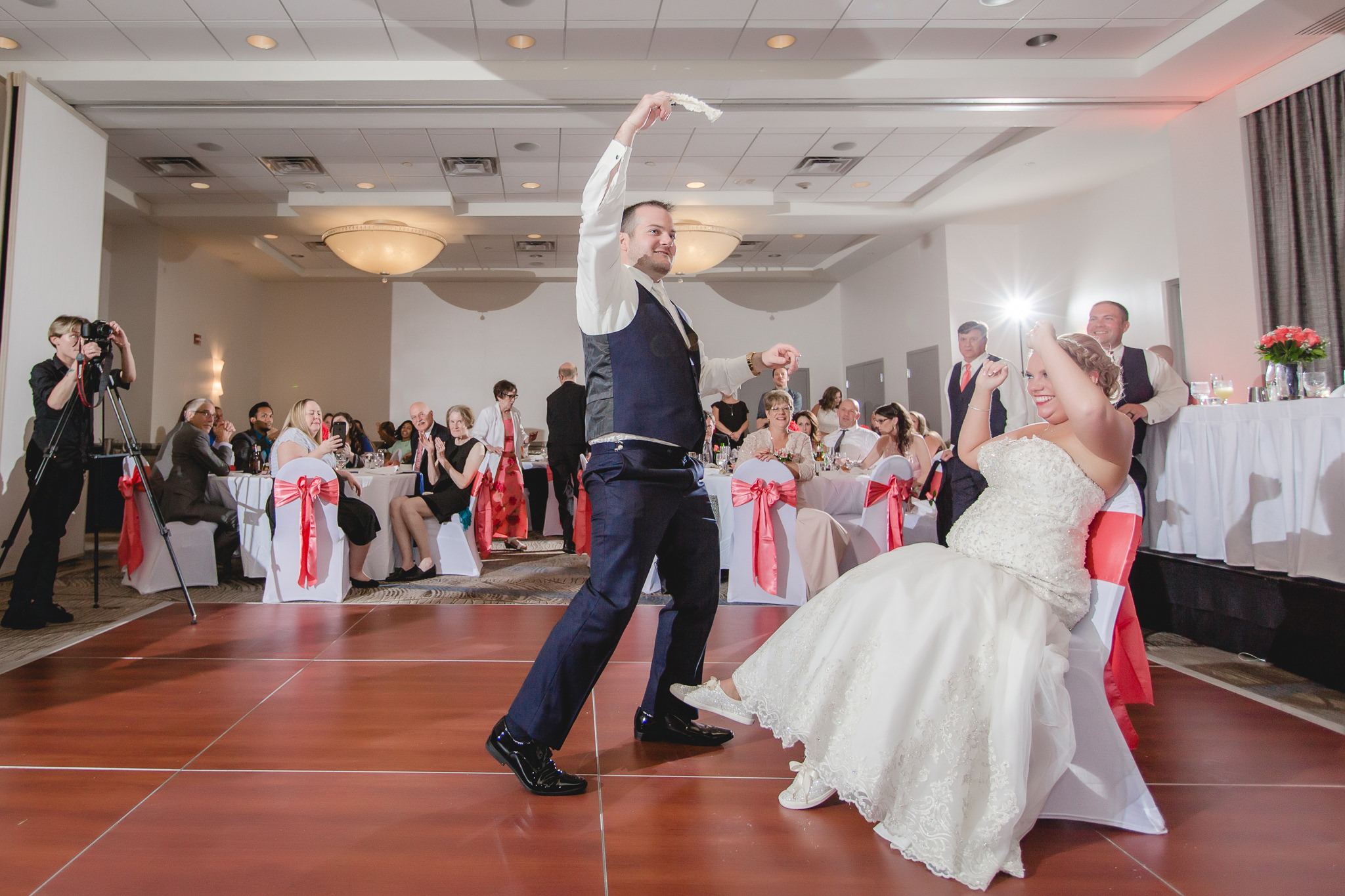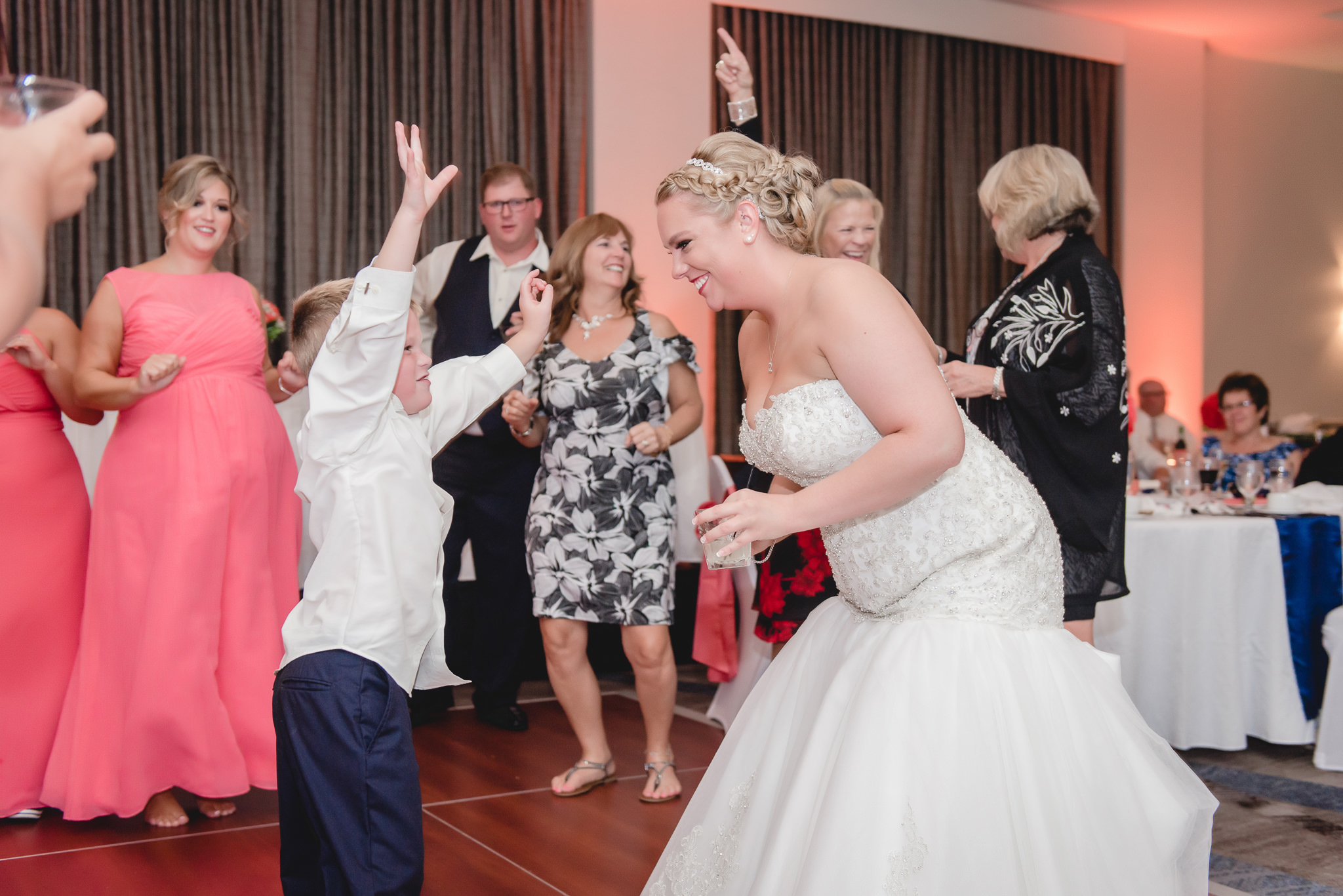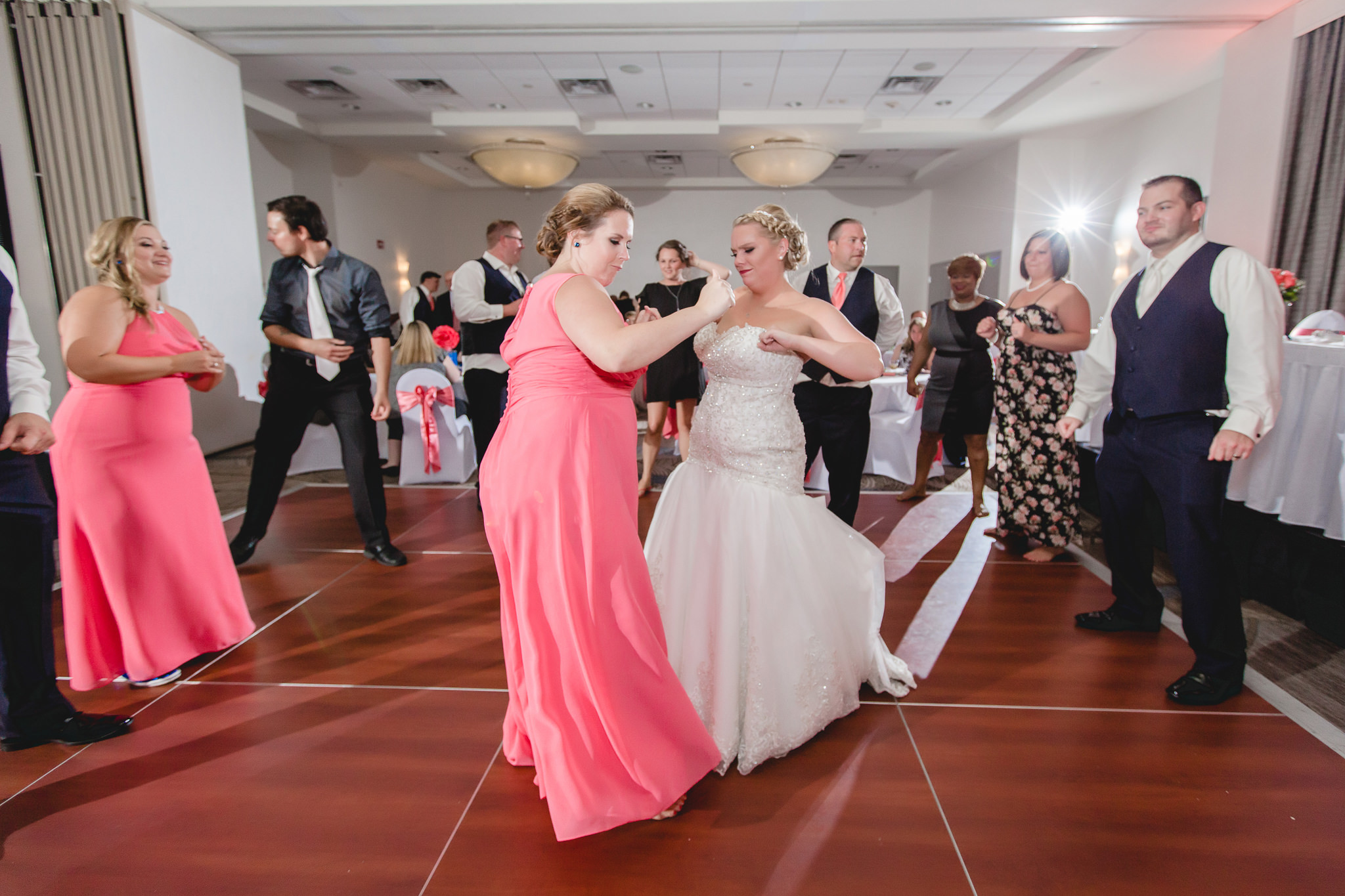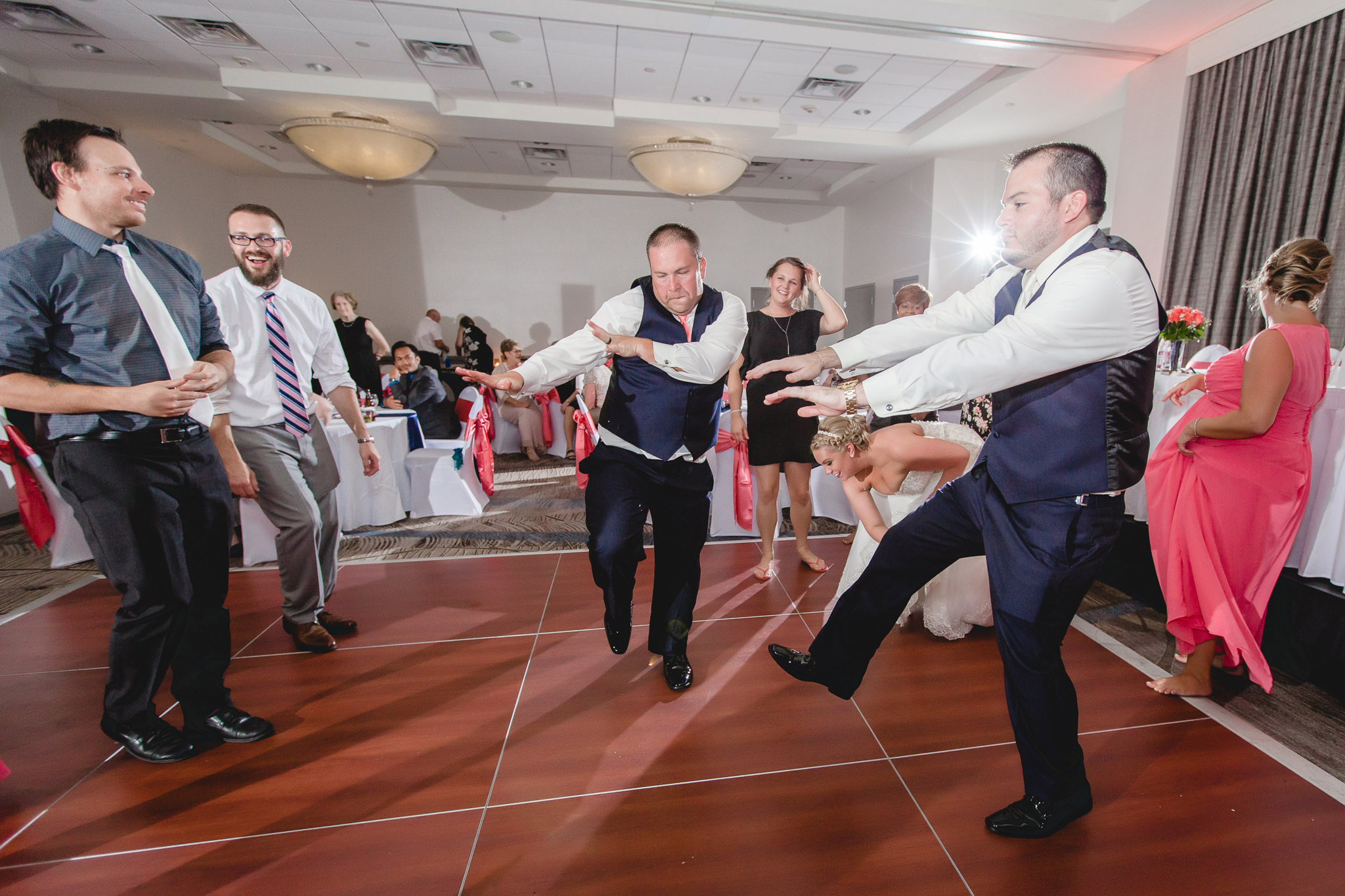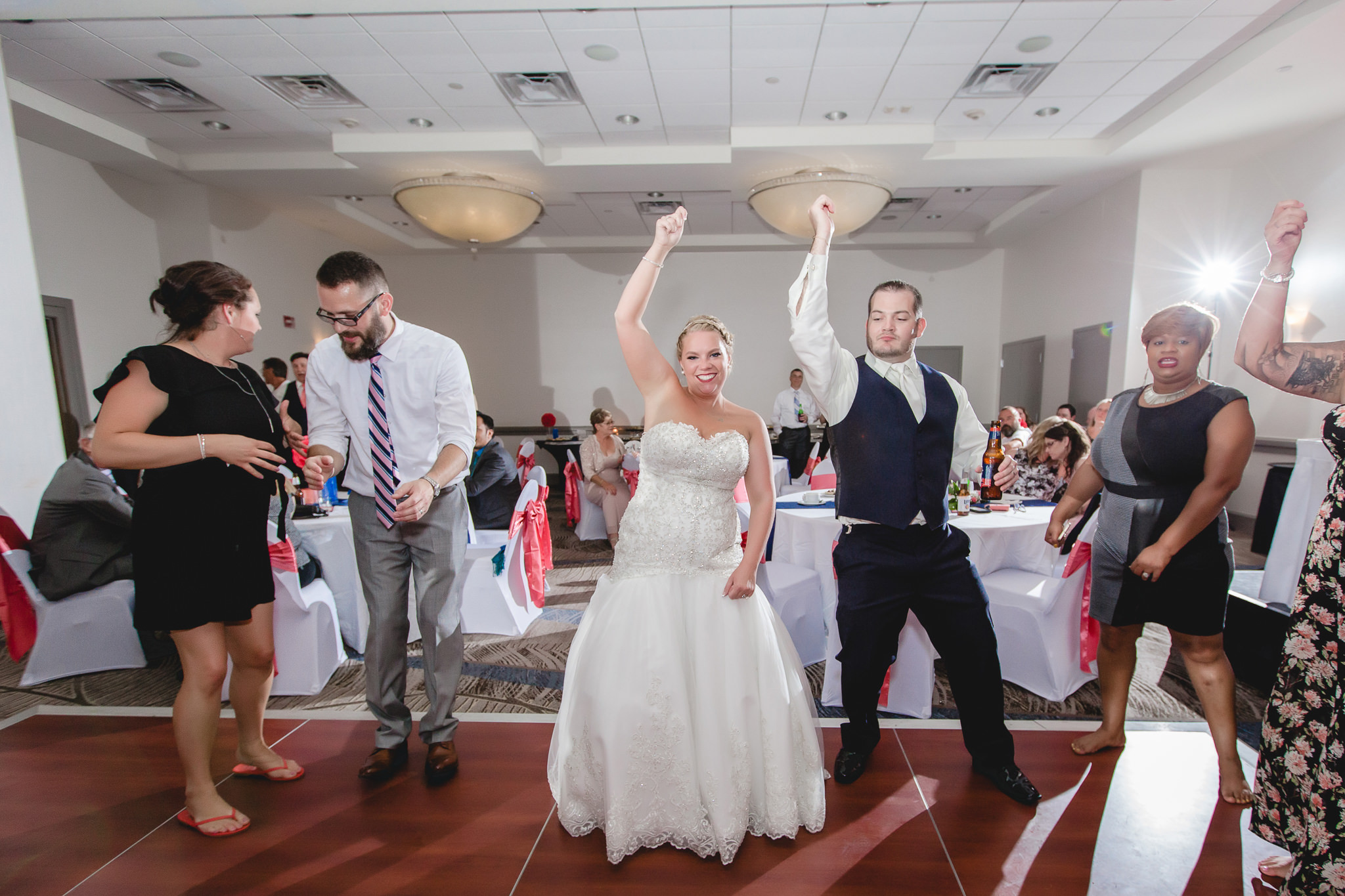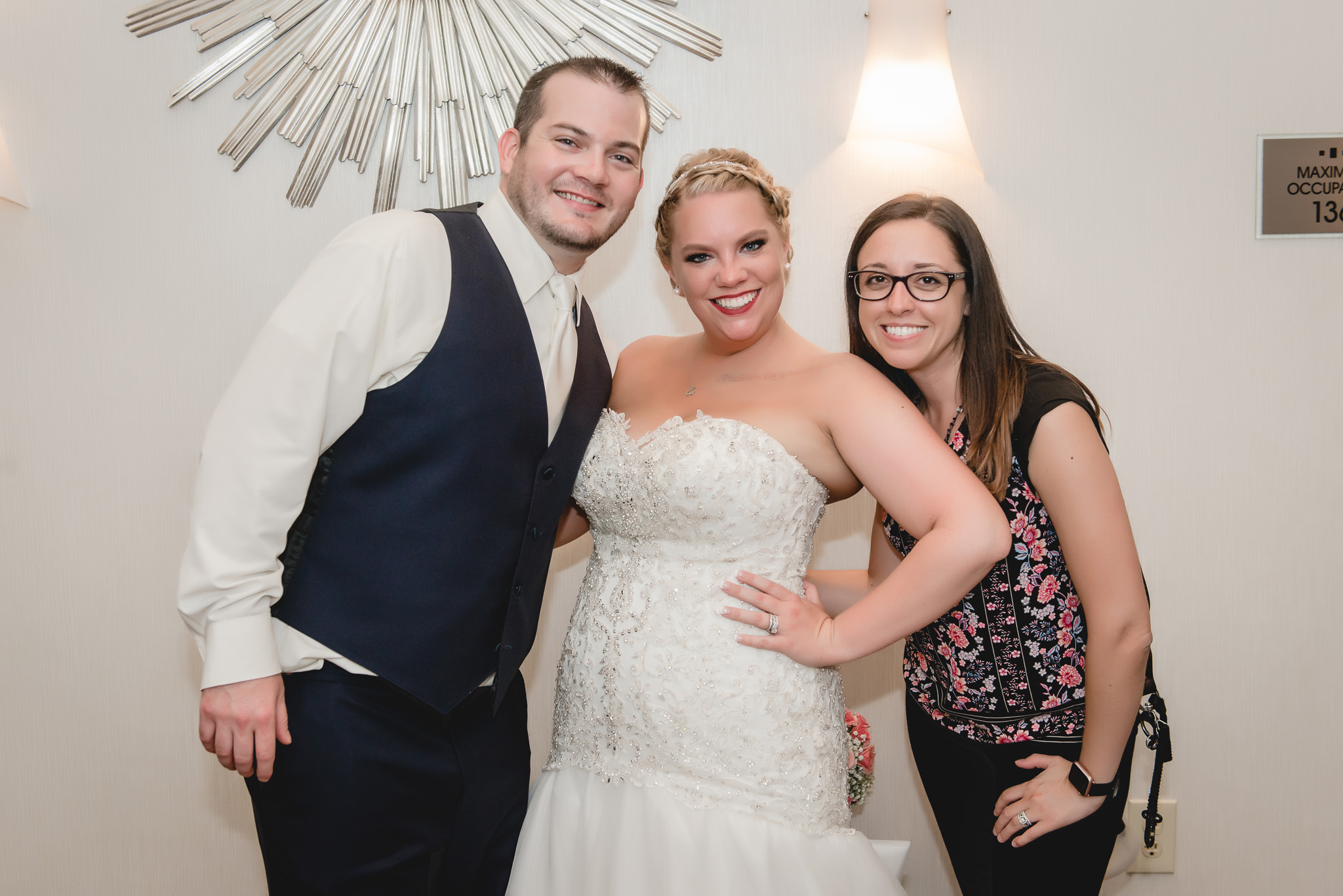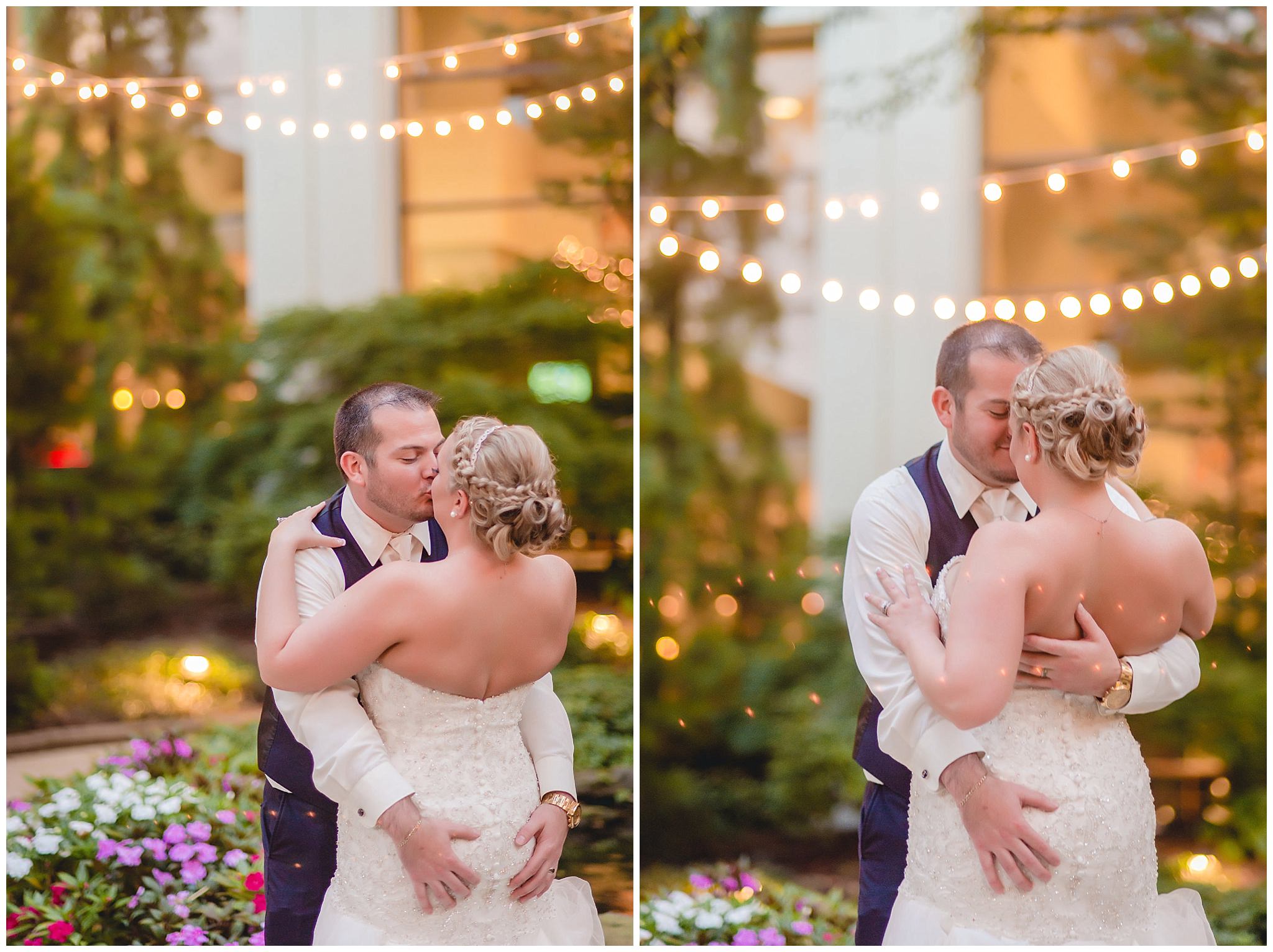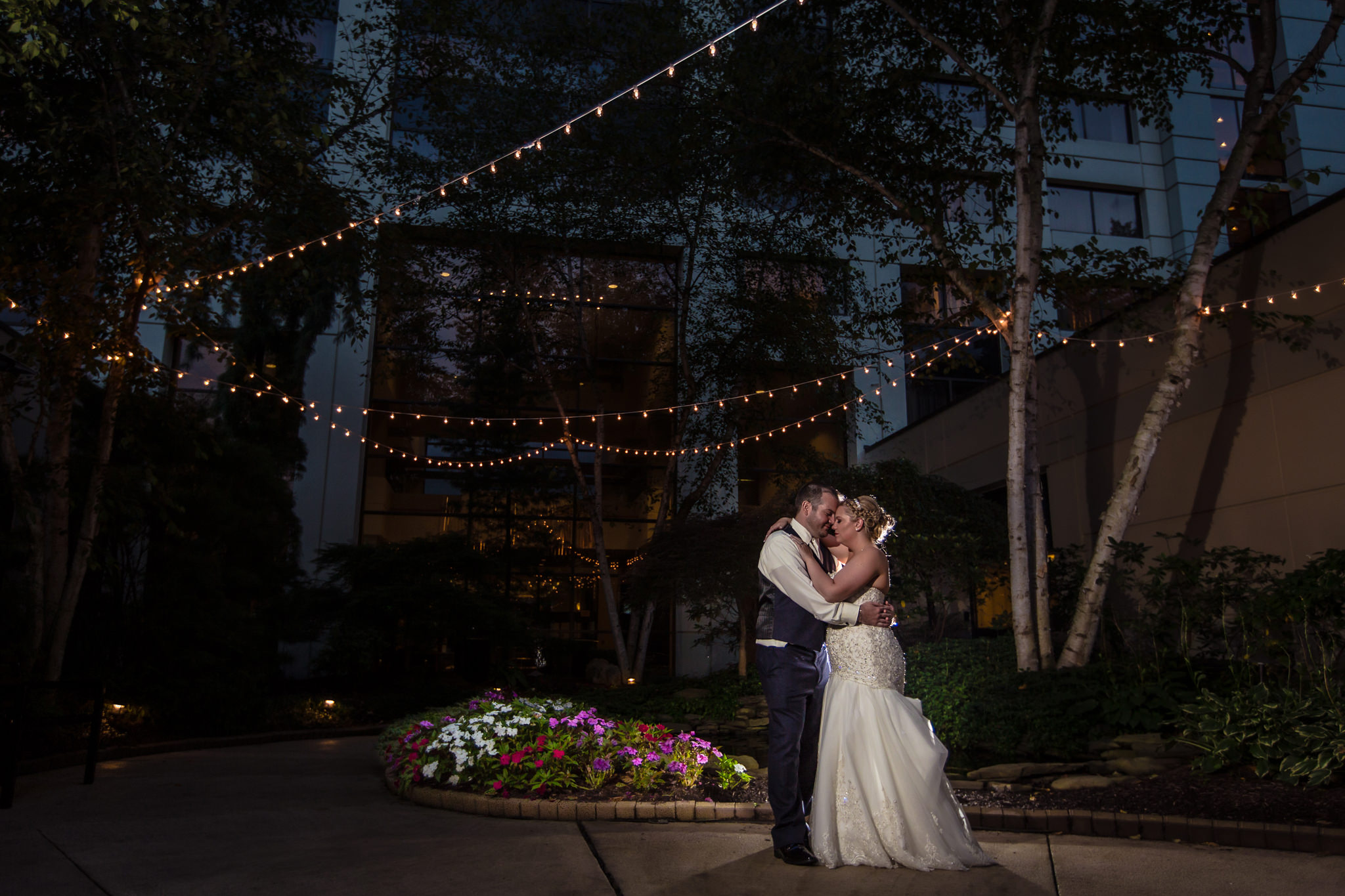 Feel free to browse the galleries on my website for more eye candy, and contact me when you're looking for a Pittsburgh wedding photographer!