One of the coolest parts of my job is getting to know so many different couples throughout each wedding season and being with them throughout their wedding planning journeys. I've been so lucky to work with such amazing people who are not only awesome clients, but become real-life friends throughout the process. Bri & Jeff have absolutely been one of those couples who from the beginning have felt like we've known each other for years. Ever since their engagement session last December (which was FREEZING by the way, you two were troopers!), I've been SO excited to photograph their White Barn wedding this year! When it's December and you're talking about a wedding the following September, it seems so far away! But their day finally came and it was G-O-R-G-E-O-U-S.
Bri and her bridesmaids were tucked away in a bridal room prior to the ceremony, while Jeff & his groomsmen were hanging out around the venue. We were able to spend some time with each group beforehand, being careful to coordinate so Jeff wouldn't see his bride before he was supposed to! As guests began to arrive, we made our way outdoors to the White Barn's beautiful ceremony space where Bri & Jeff said their "I Do"s. The sun peeked out and gave us some gorgeous light for a quick portrait session before we made our way back up into the barn. The reception got underway, and let me tell you, Bri & Jeff's family & friends know how to get the party started! The dance floor was packed thanks to DJ Tim of BIFF Entertainment, and there was no lack of photo-ops while this crew busted a move. Of course we couldn't pass up the perfect golden sunset we saw happening outside the barn, so we popped outside for a few more sun-kissed photos before coming back in to dance the night away. Bri & Jeff – you had such a fun, beautiful, love-filled wedding day, and I'm so excited to share these highlights from your day!
Contributing Vendors:
Venue: White Barn
Dress Shop: The Exquisite Bride
Dress Designer: Casablanca Bridal
Hair Stylist: Kathleen Quigley
Makeup Artist: Valarie Panei
Menswear: Jos. A. Bank
Florist: Events by Jarrod
Caterer: Medure's Catering
Bakery (Cake): Dolce Mia's Bakery
Cookies: Good L'Oven Cookie Shop
DJ: BIFF Entertainment
Videographer: Dana Lynn Photography
Photographer: Kristen Vota Photography
Second Photographer: Charlotte Blue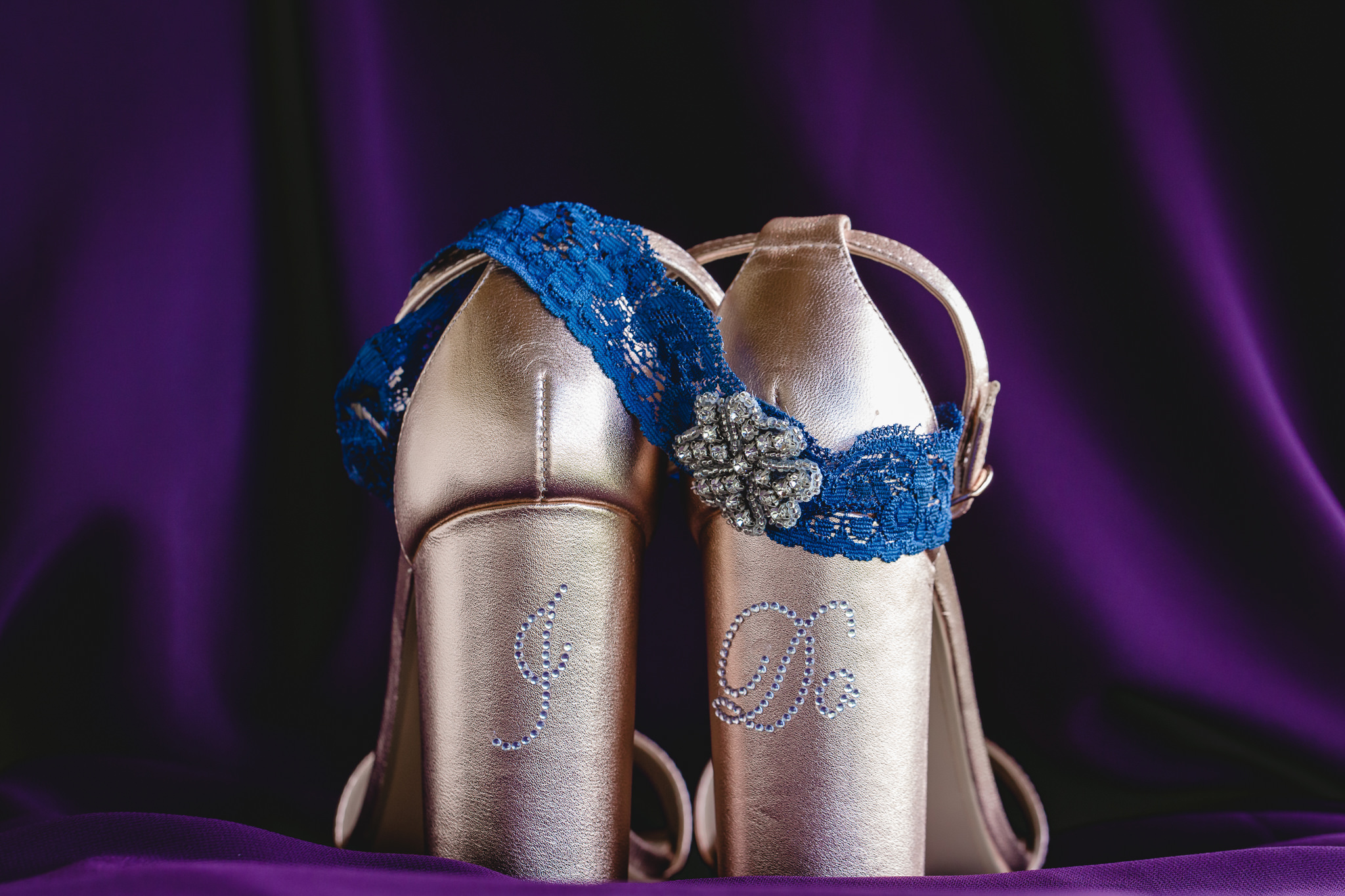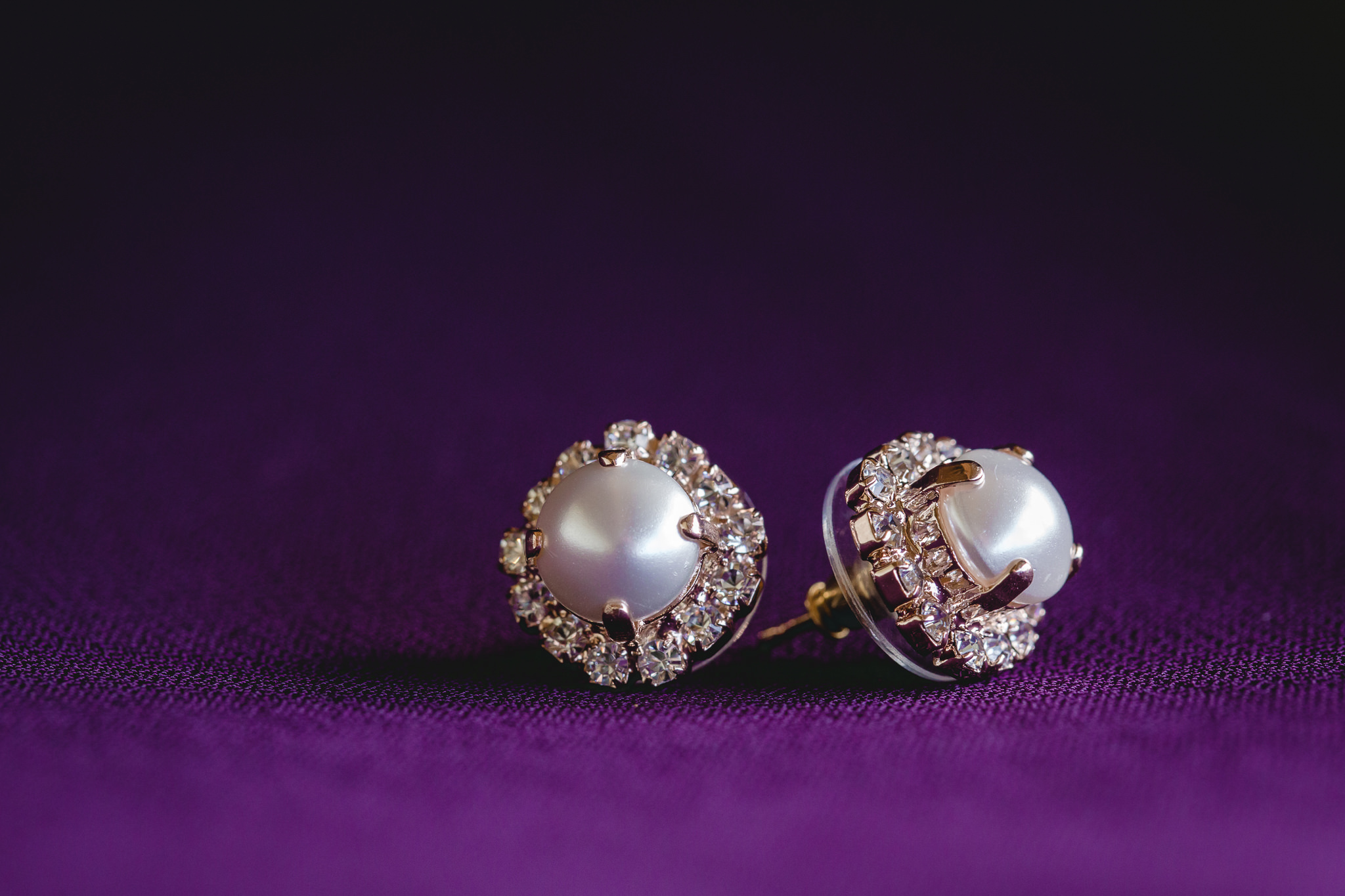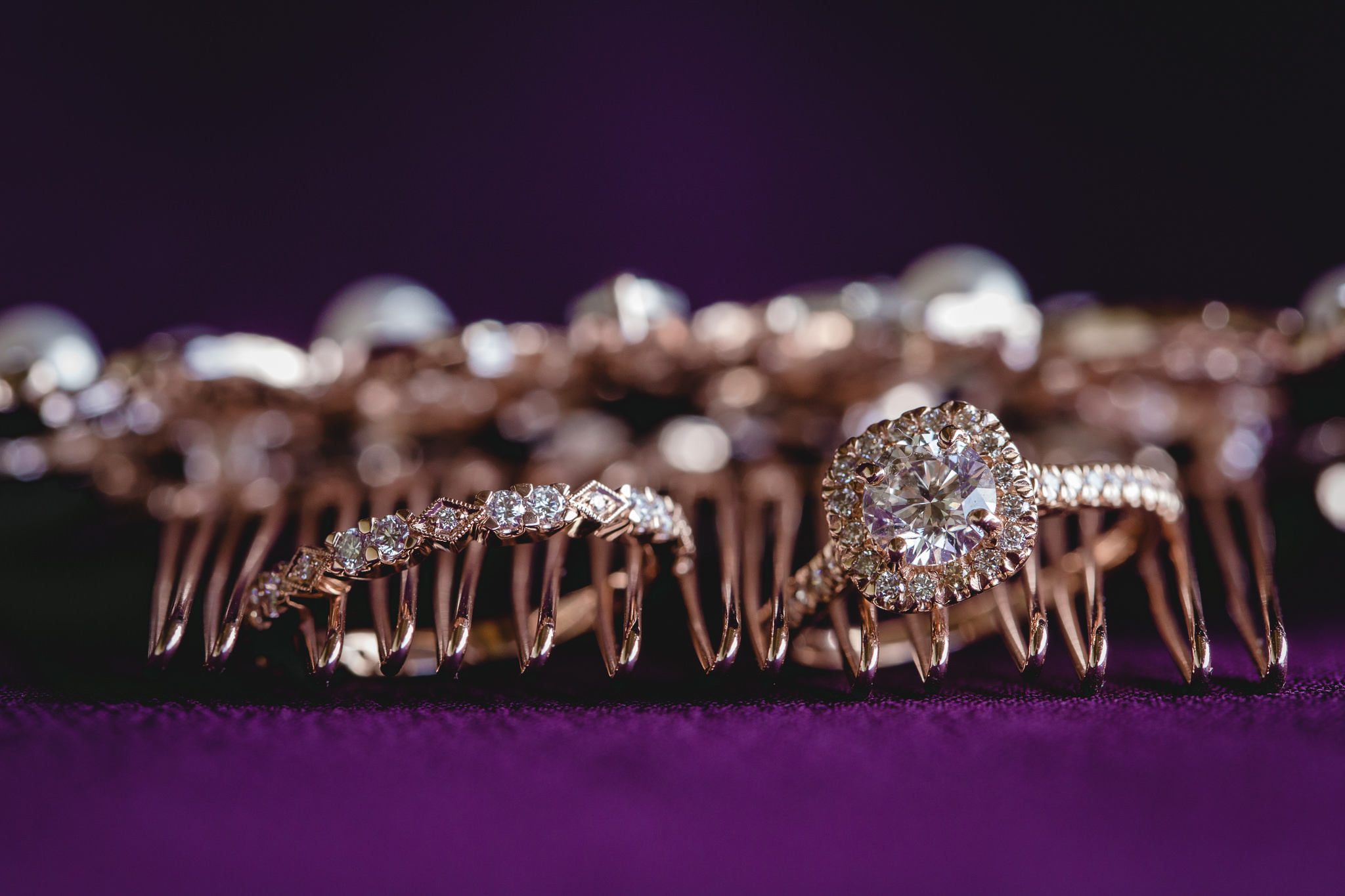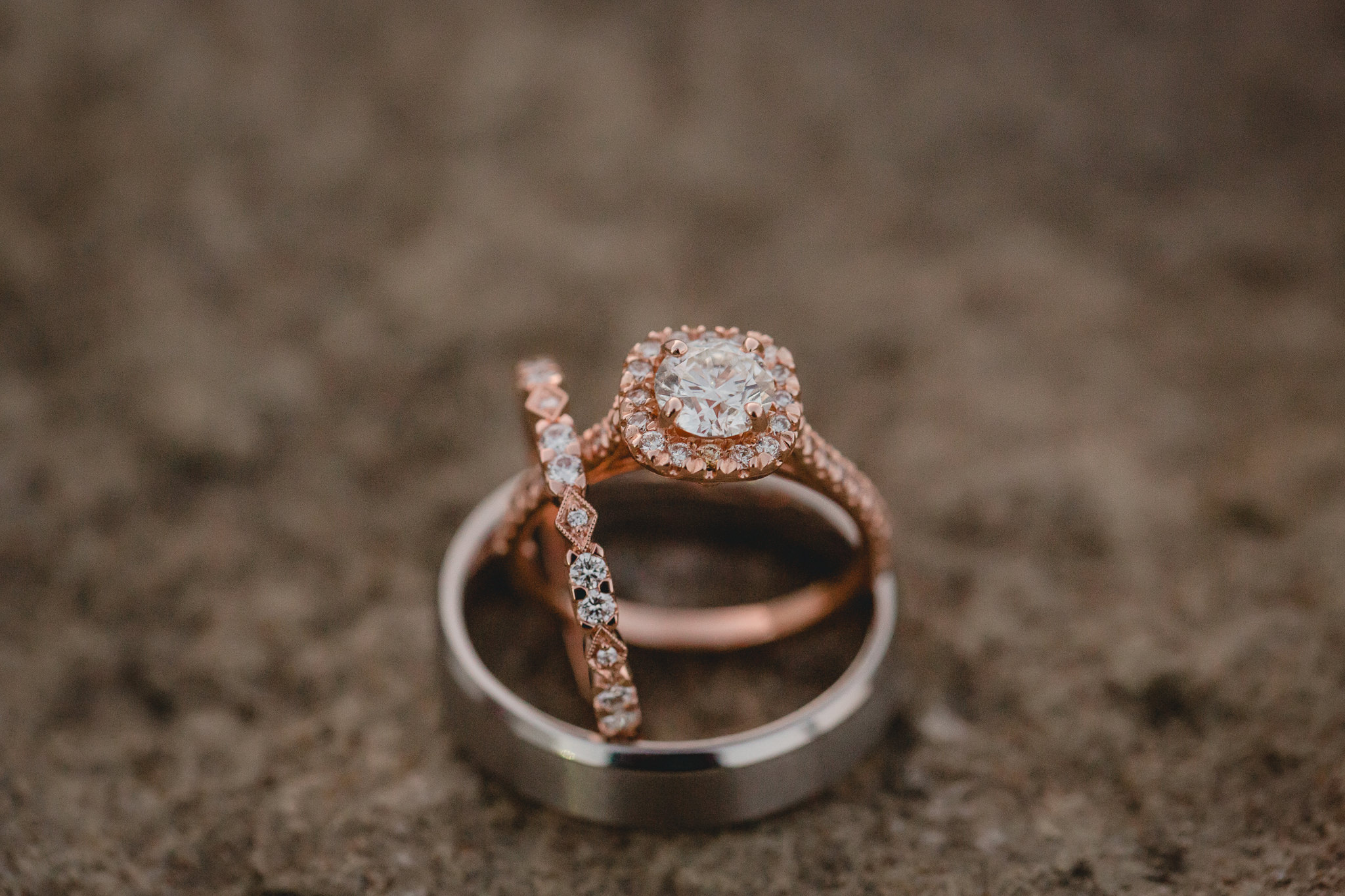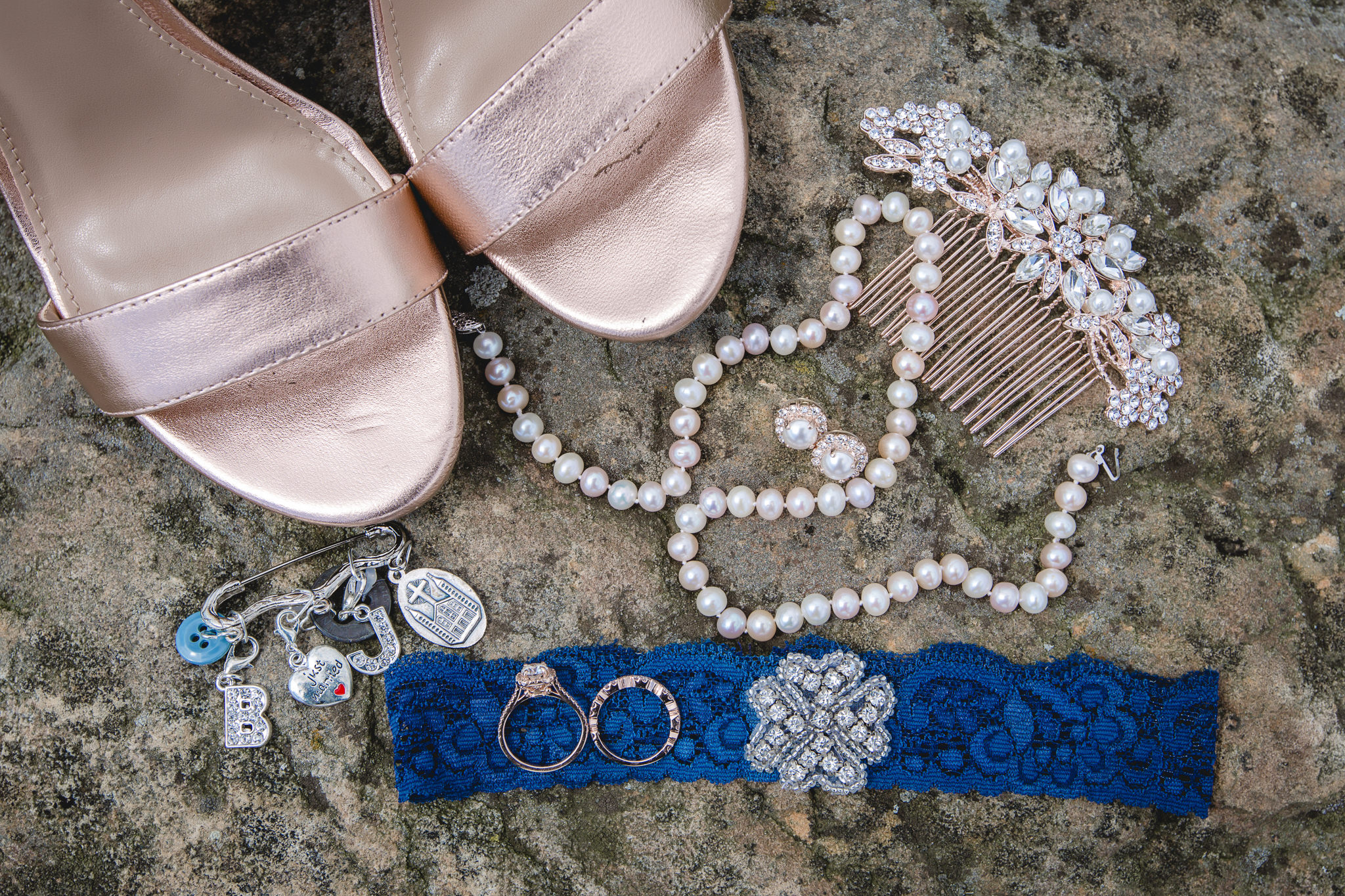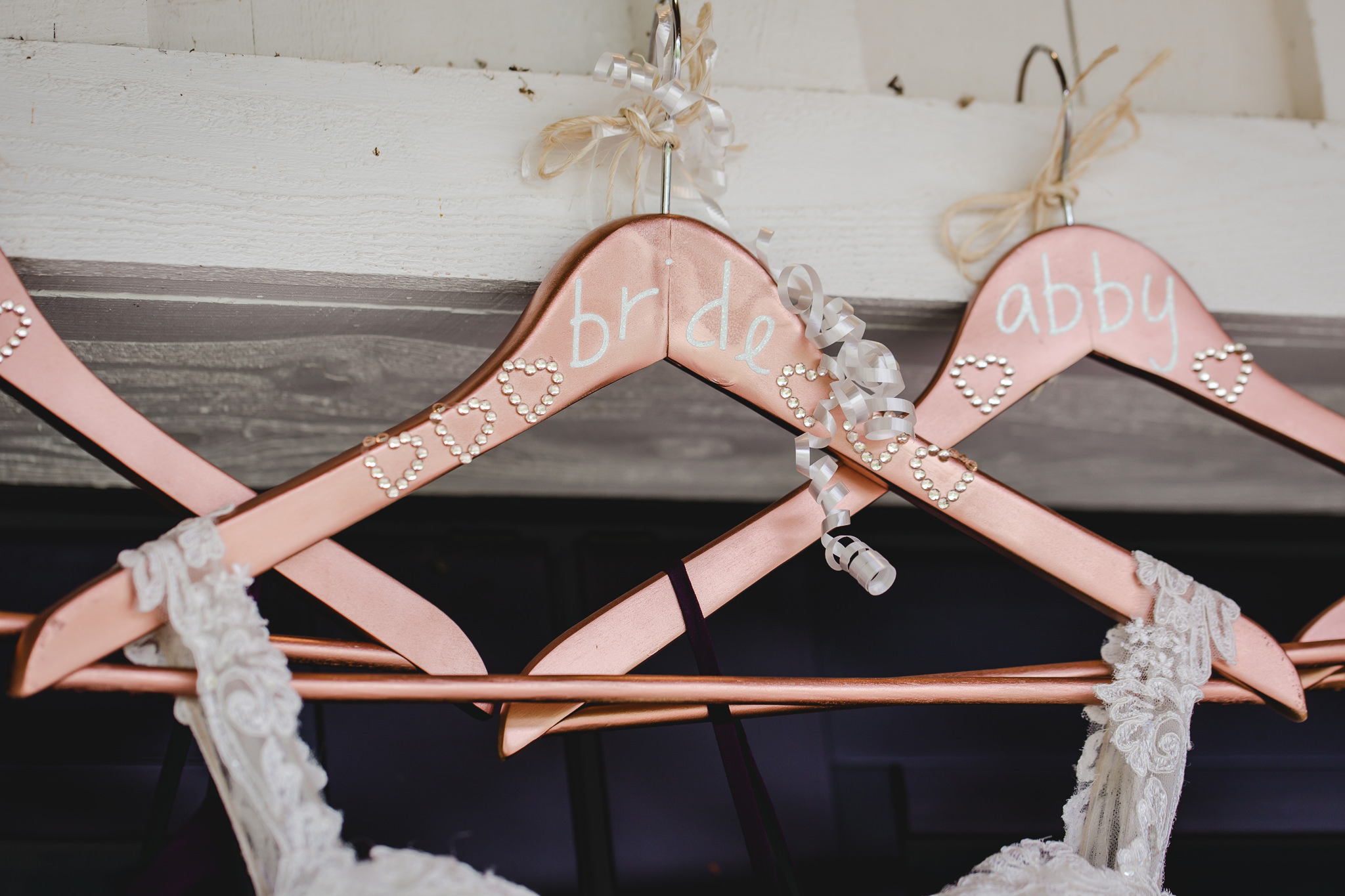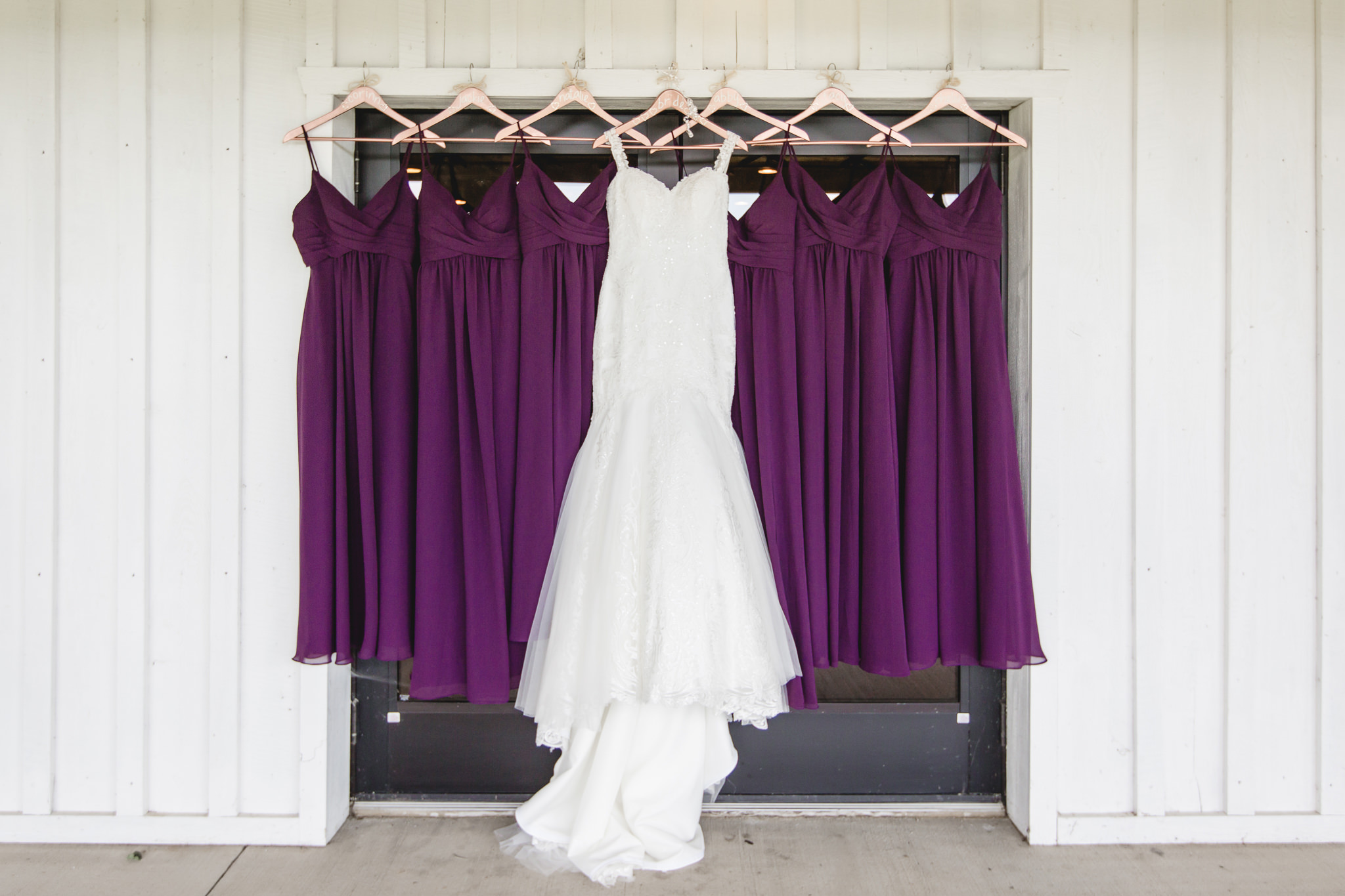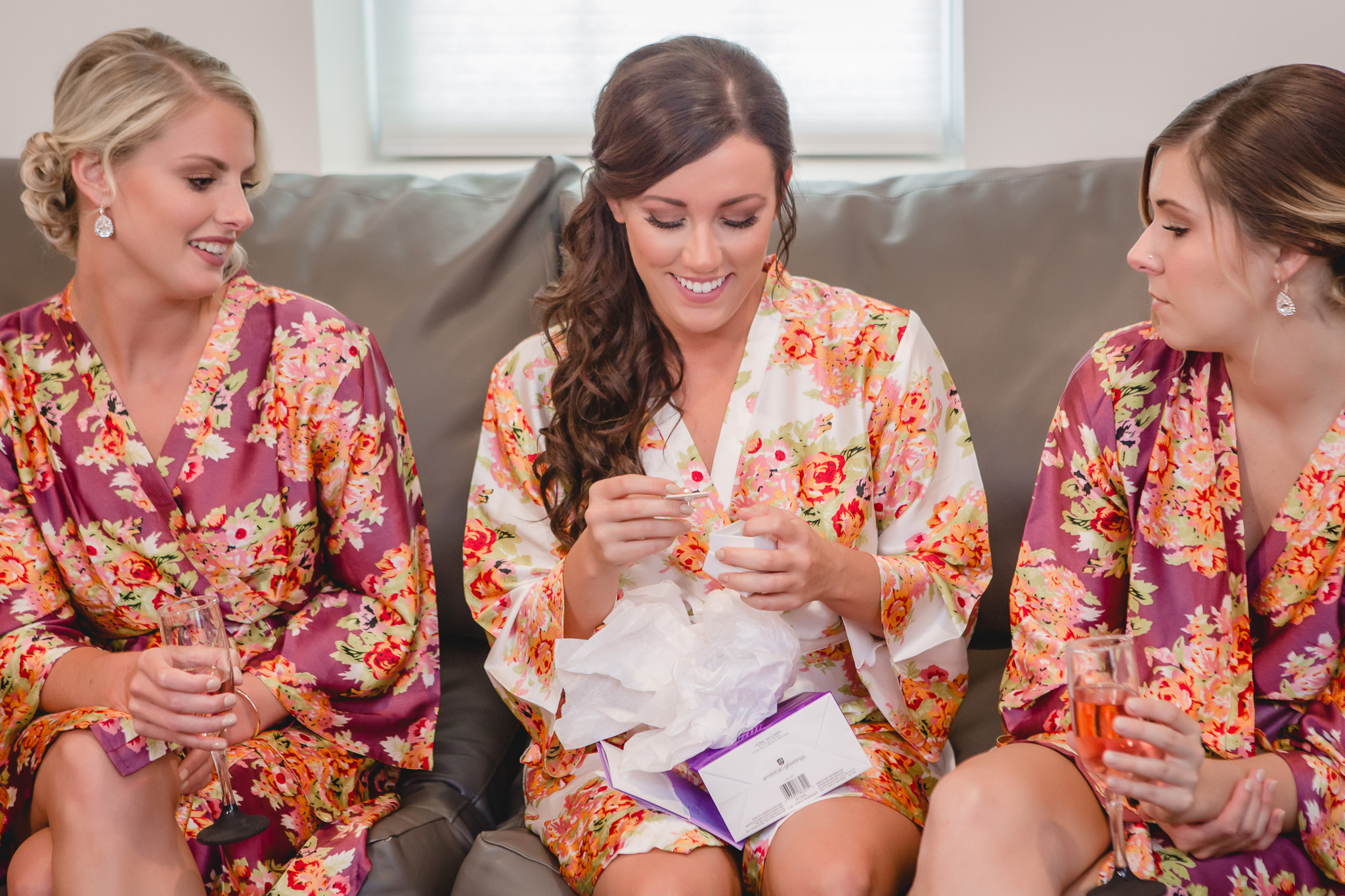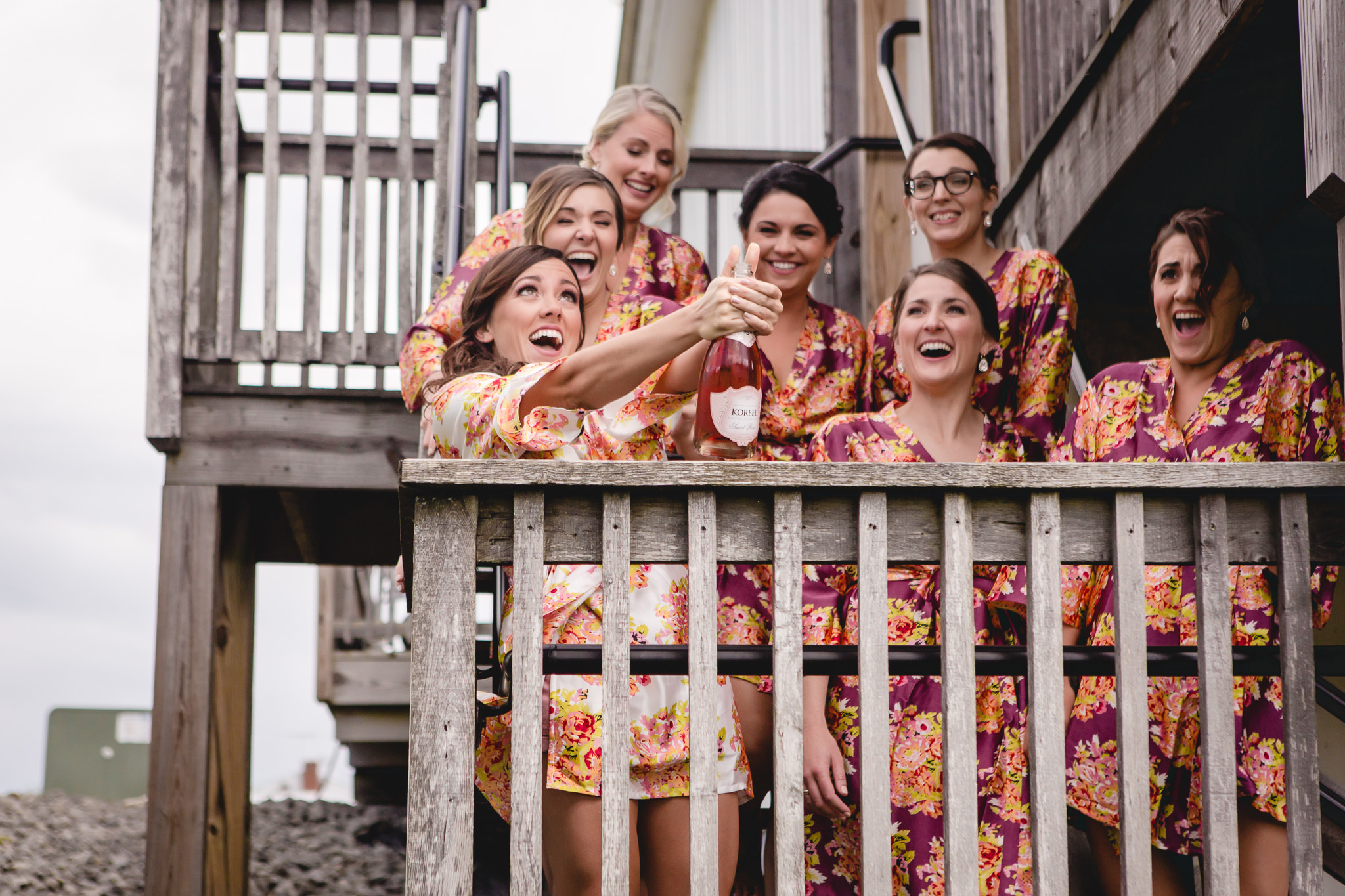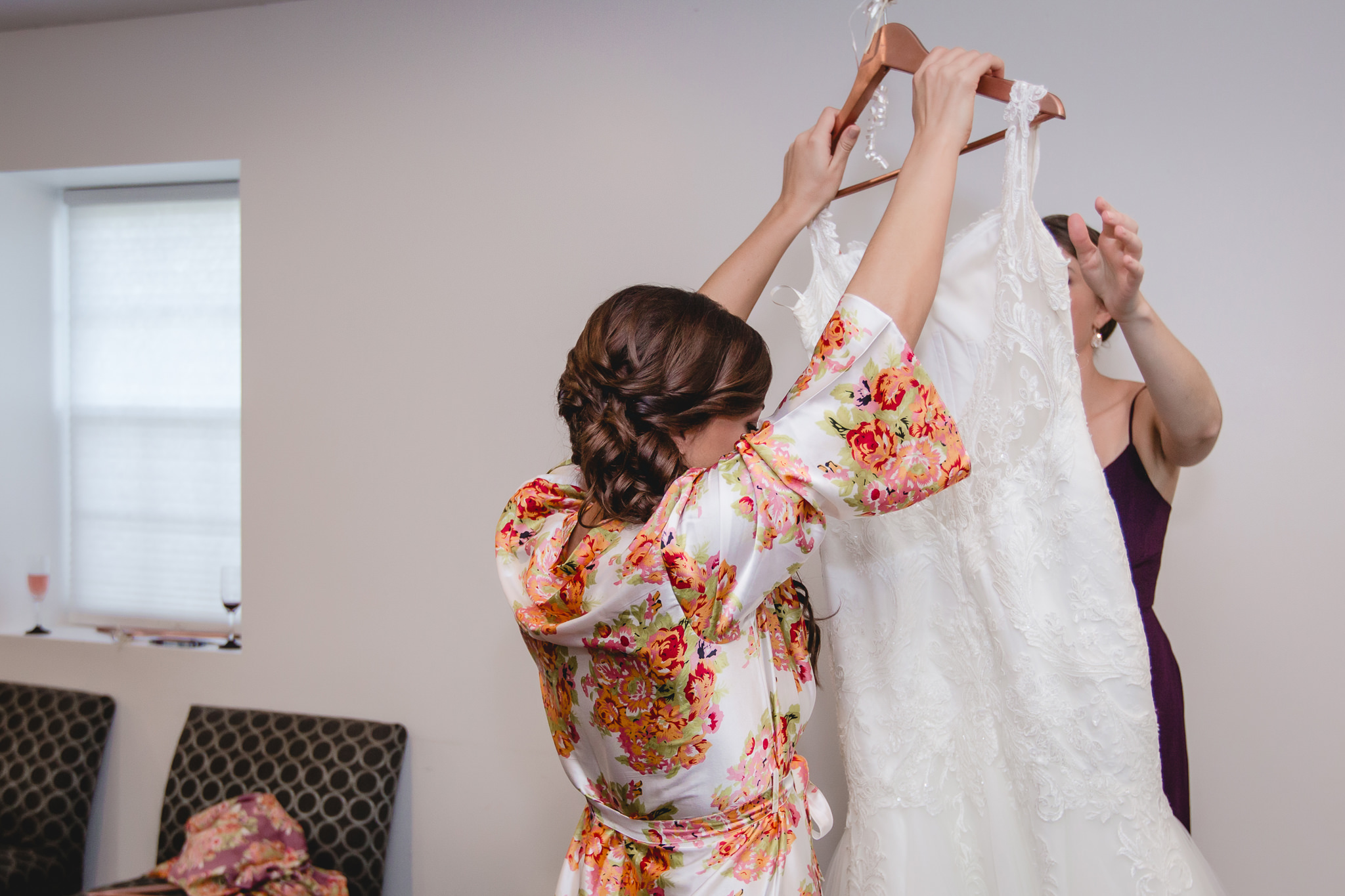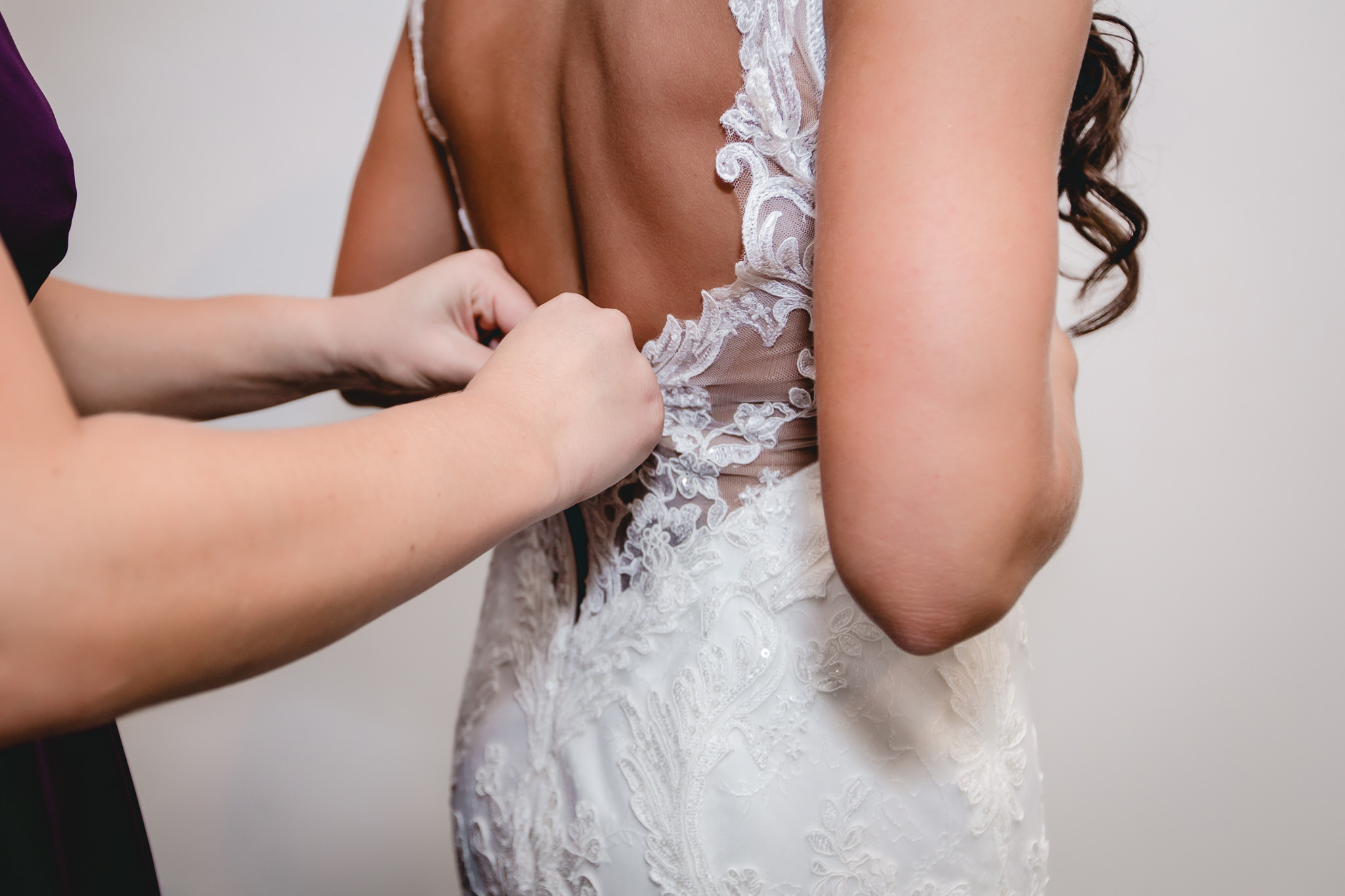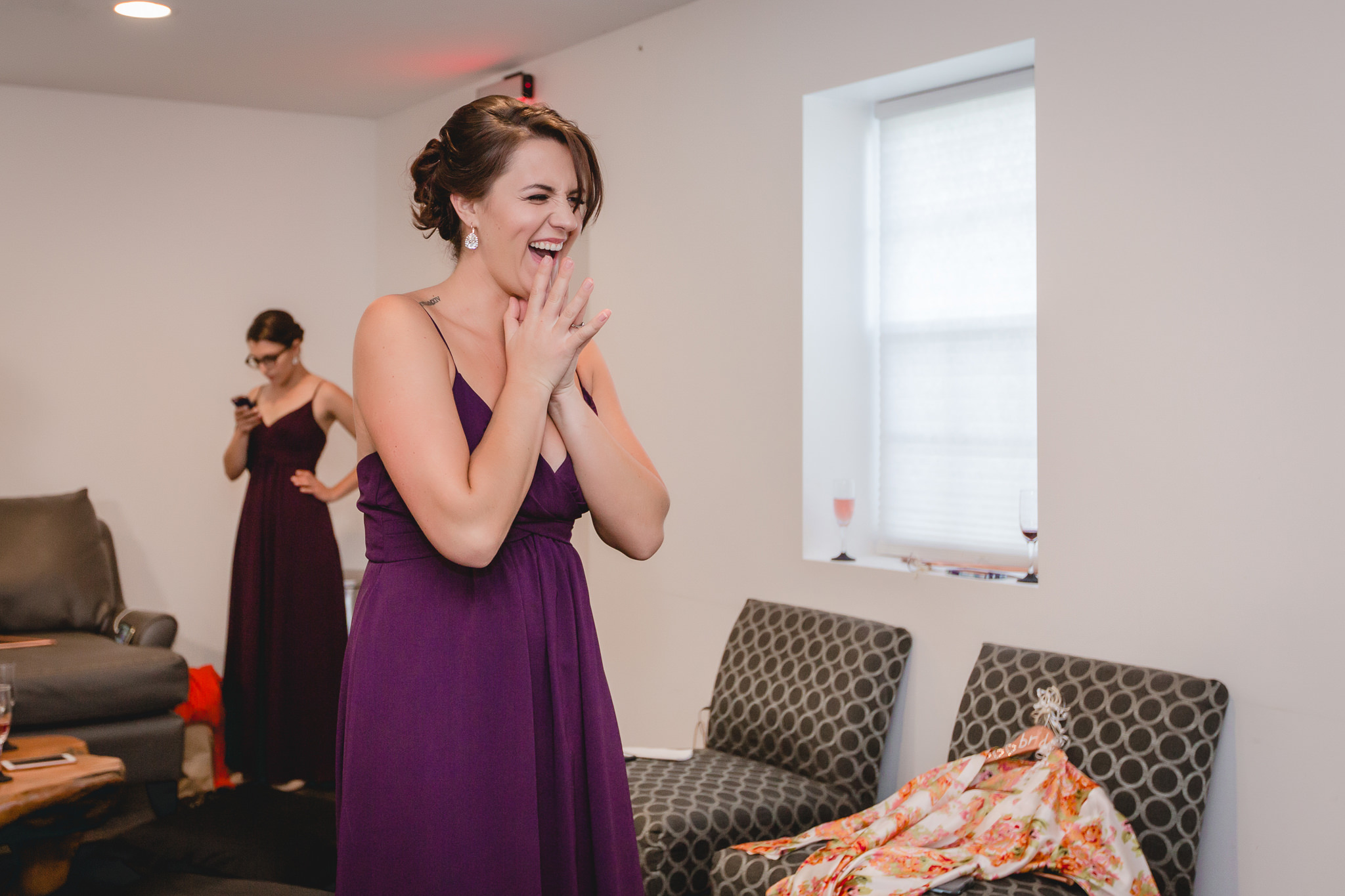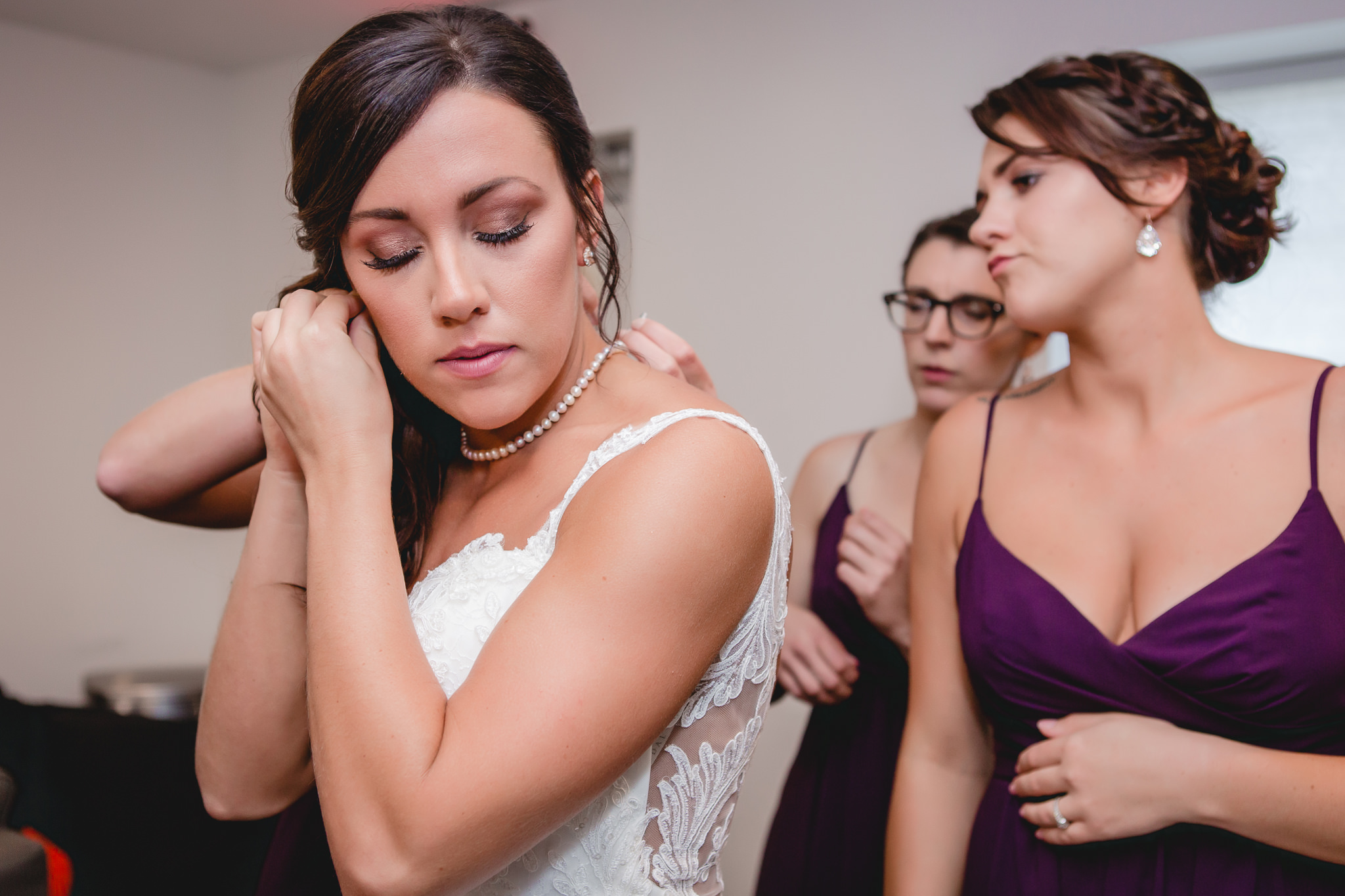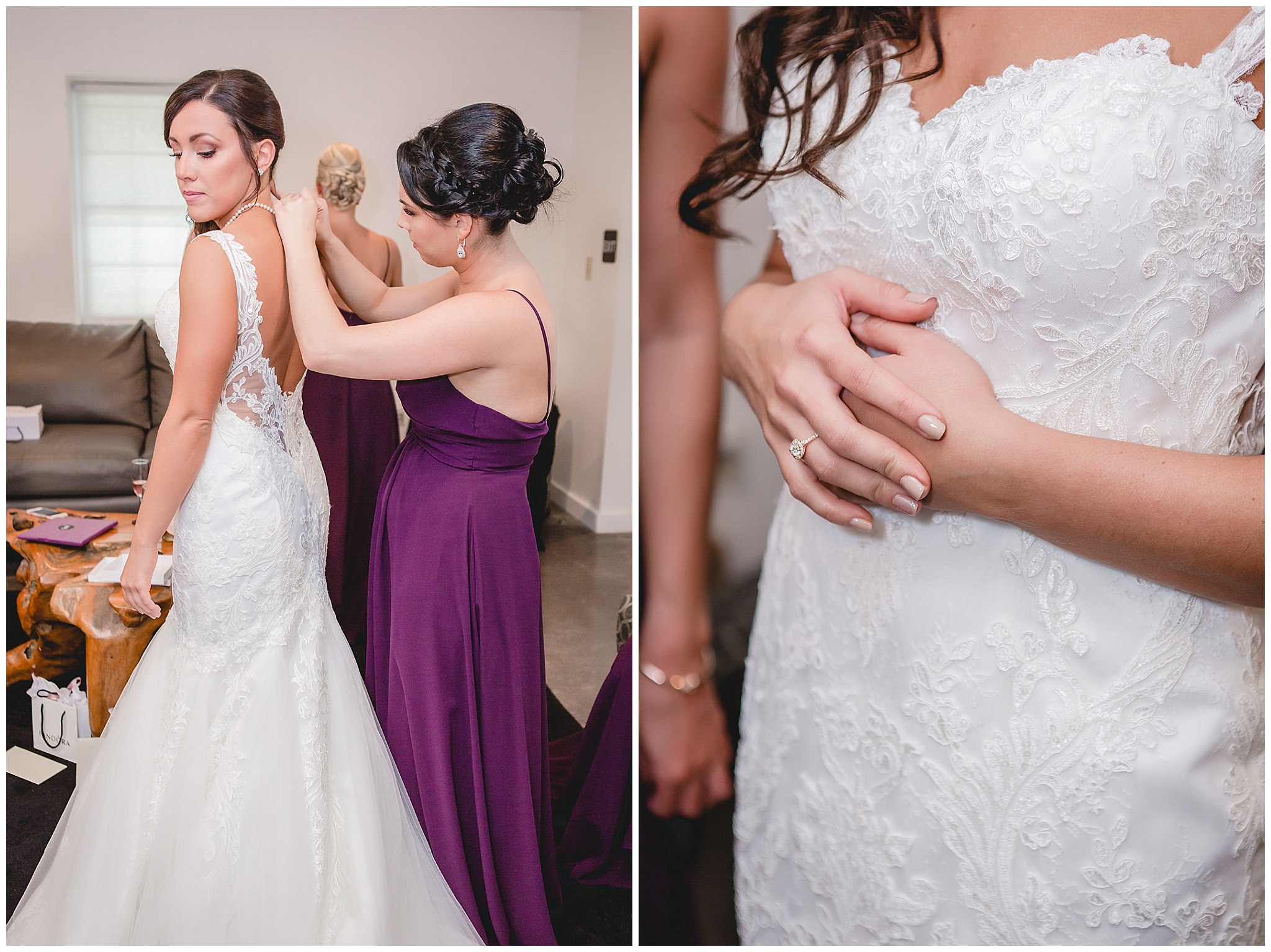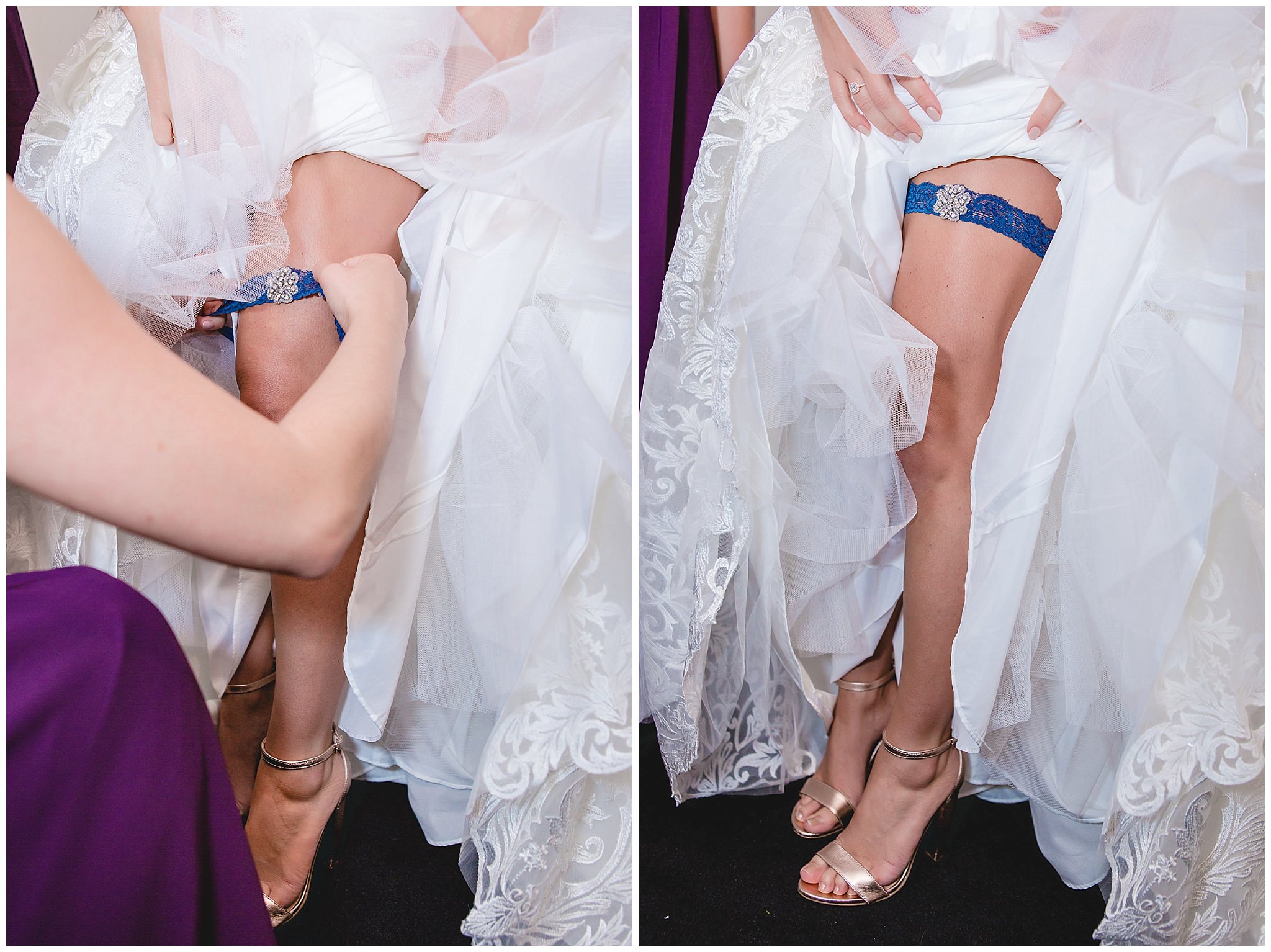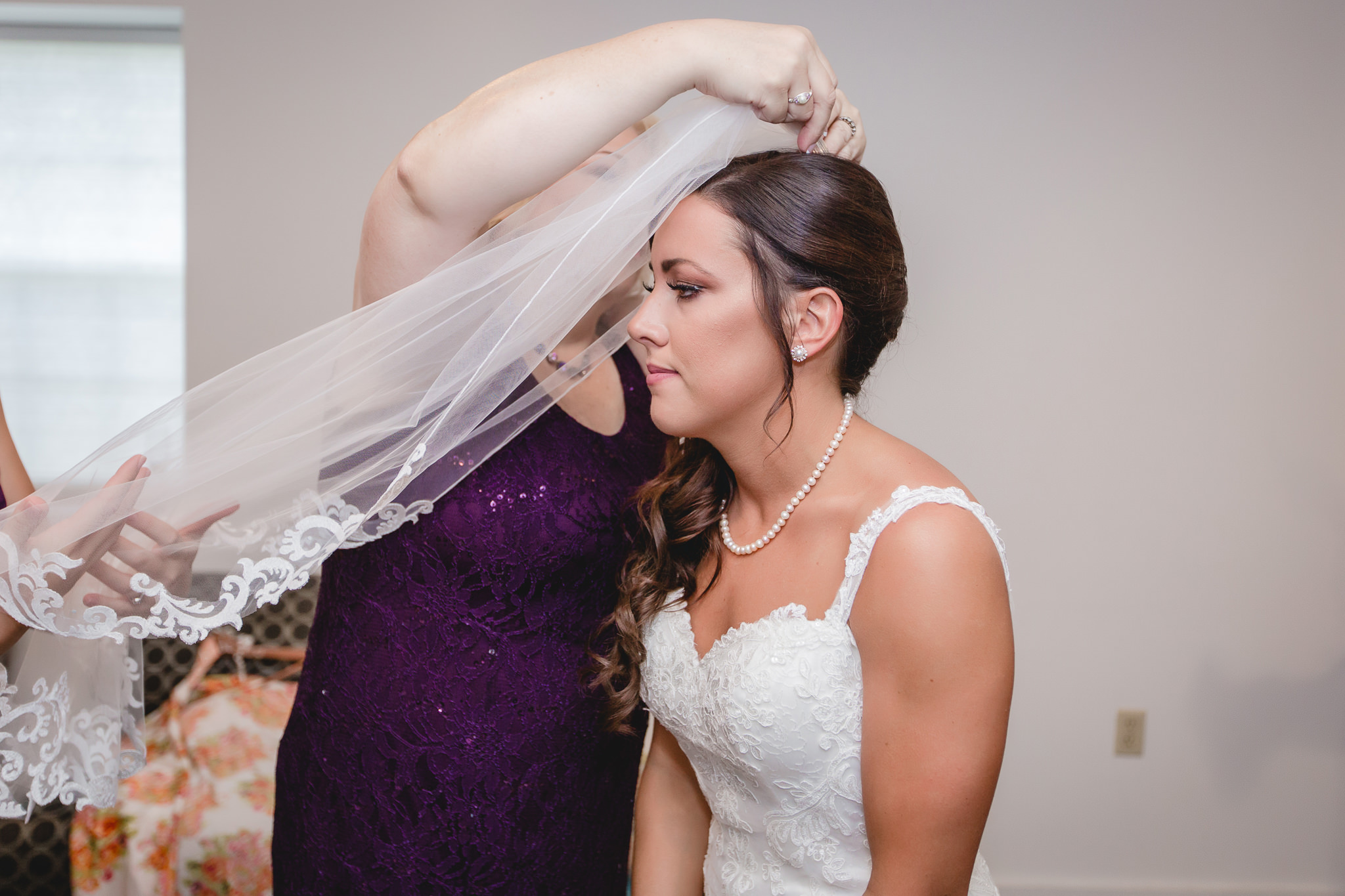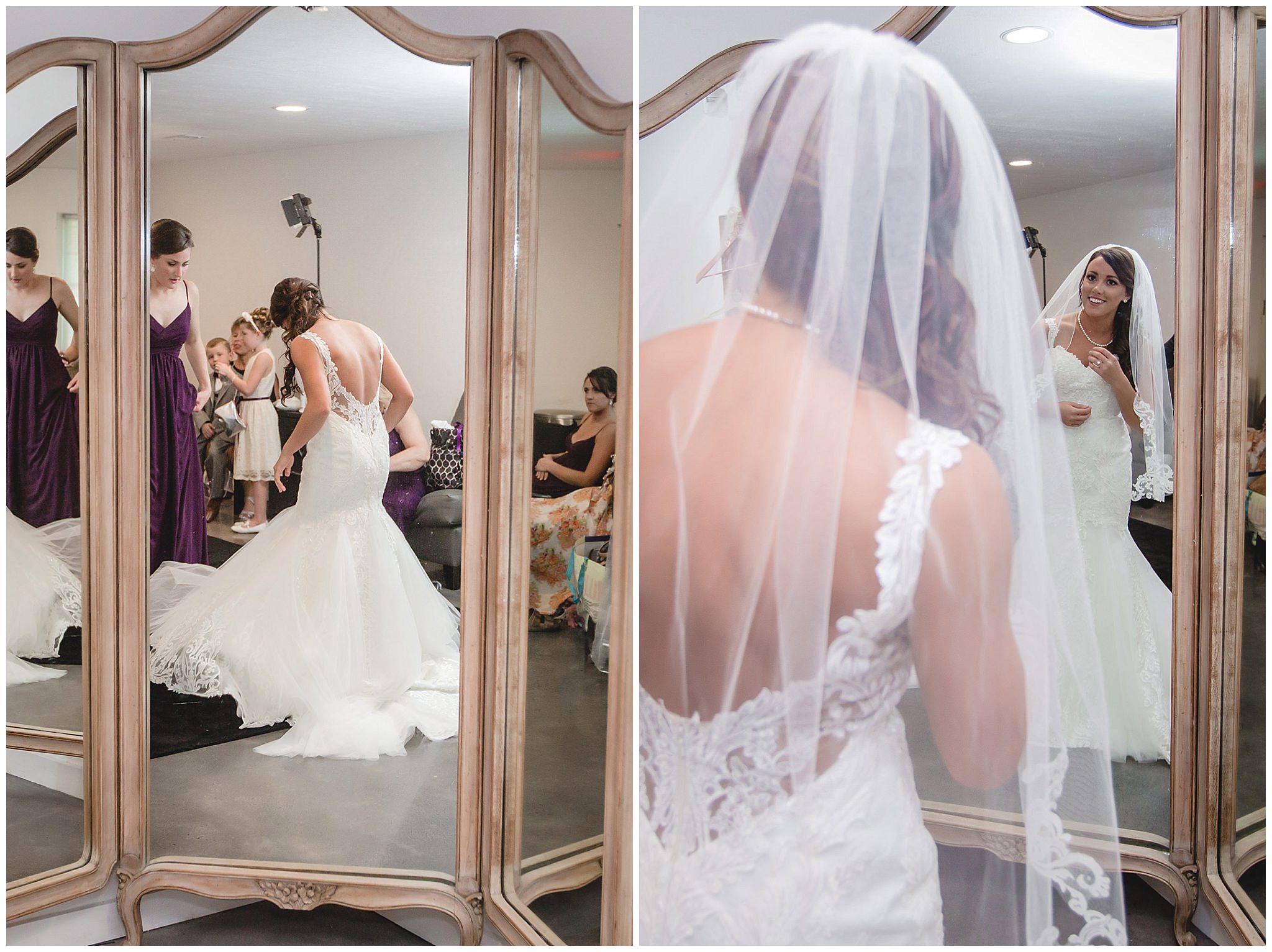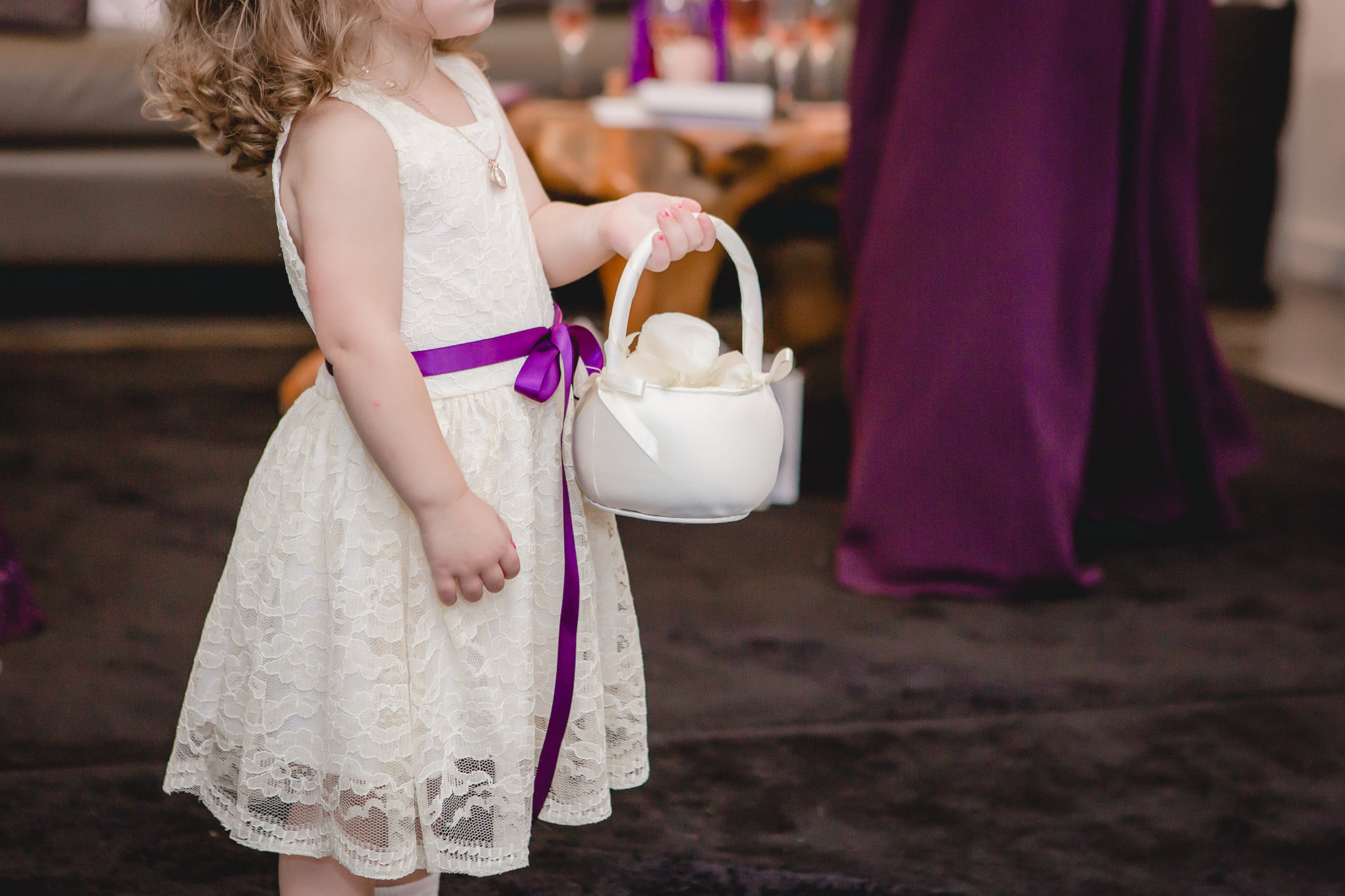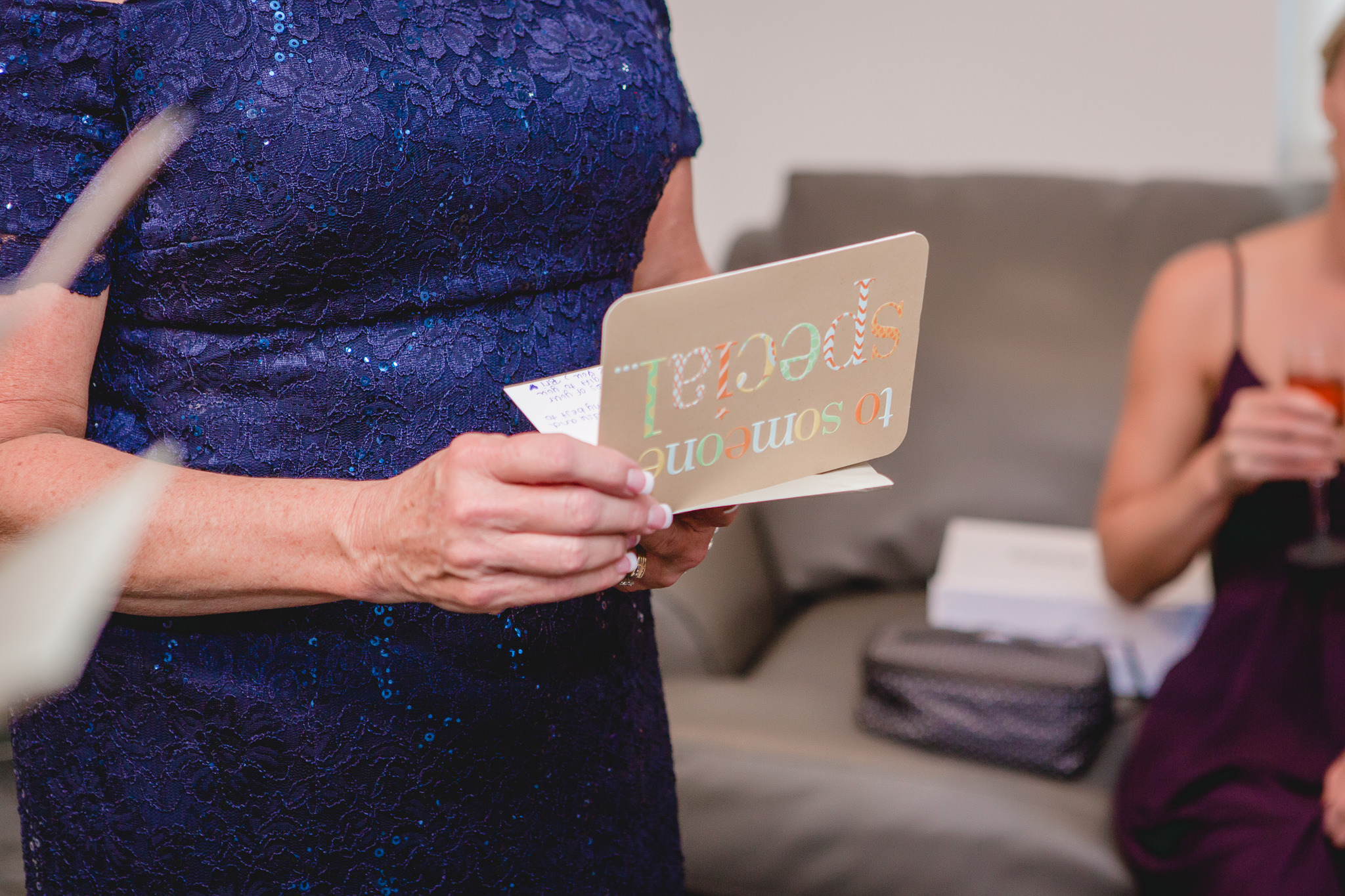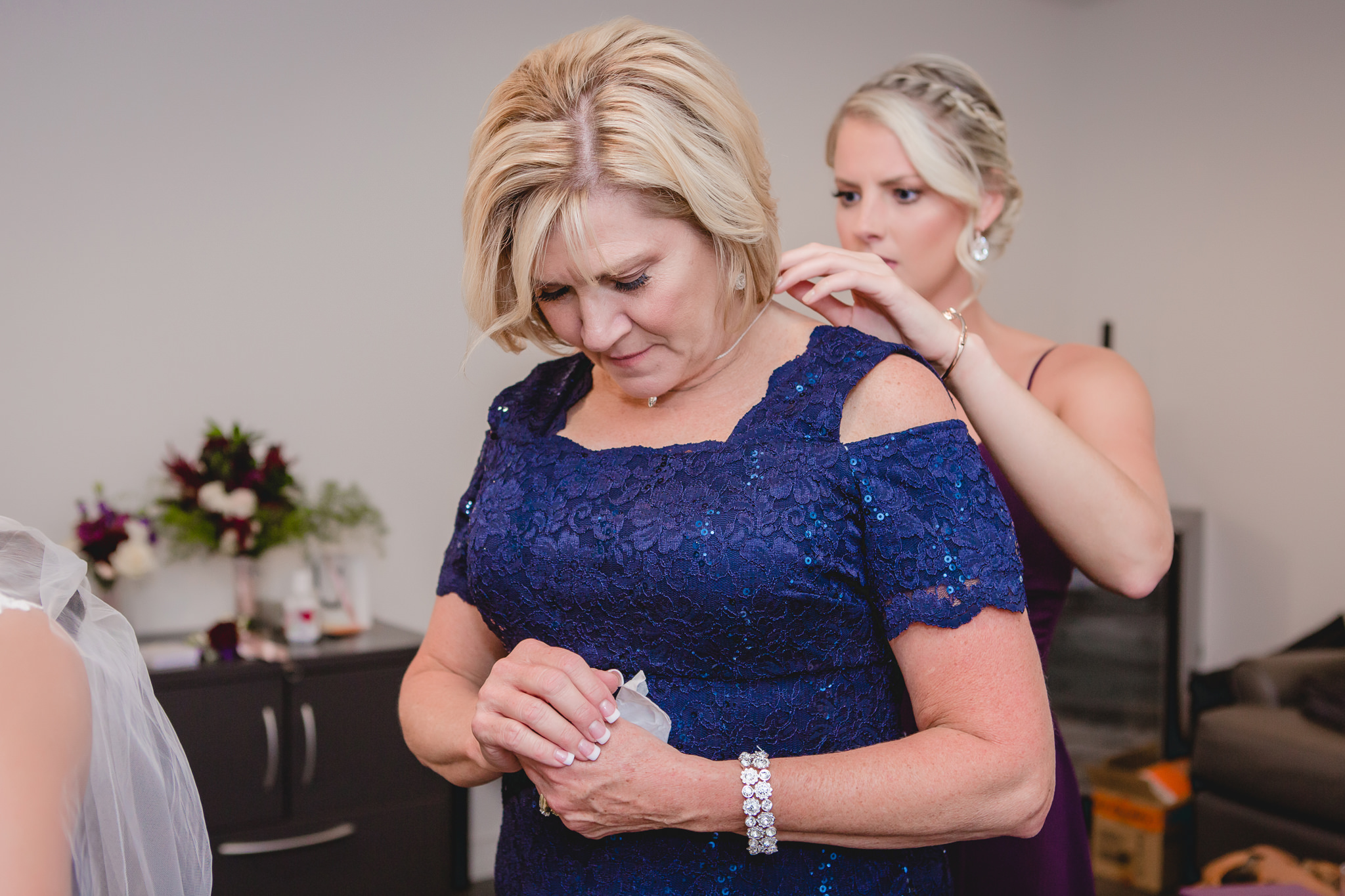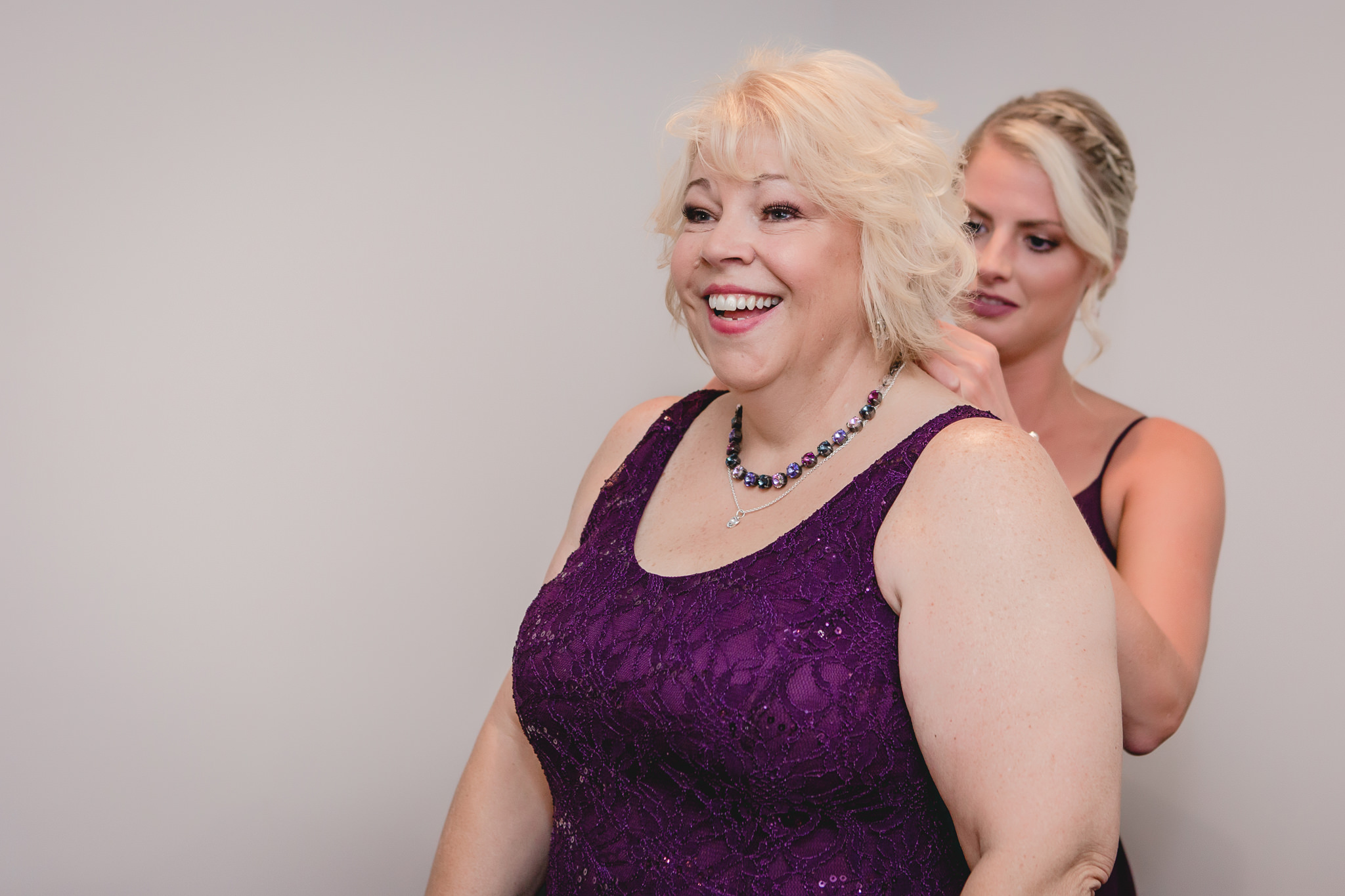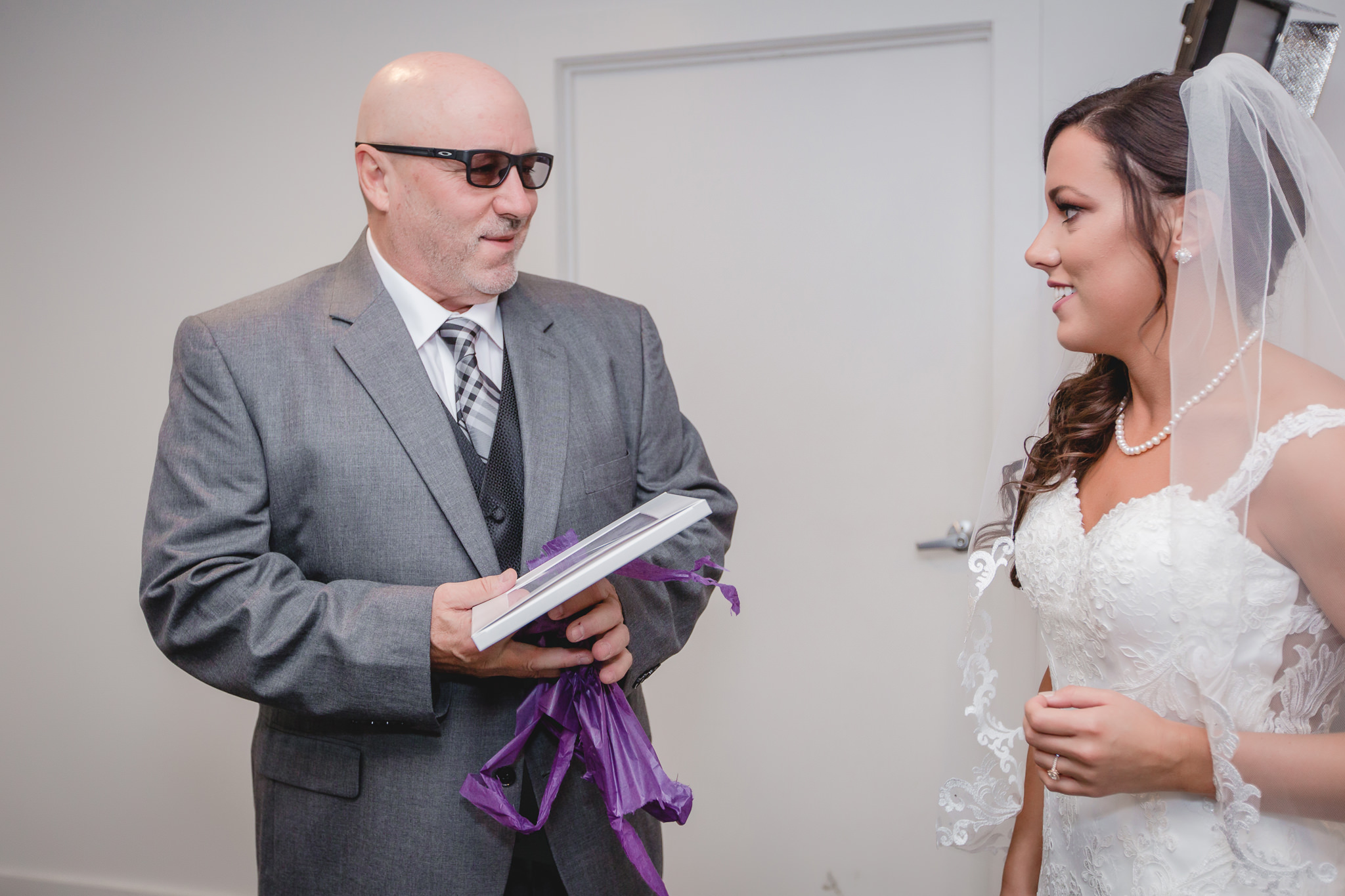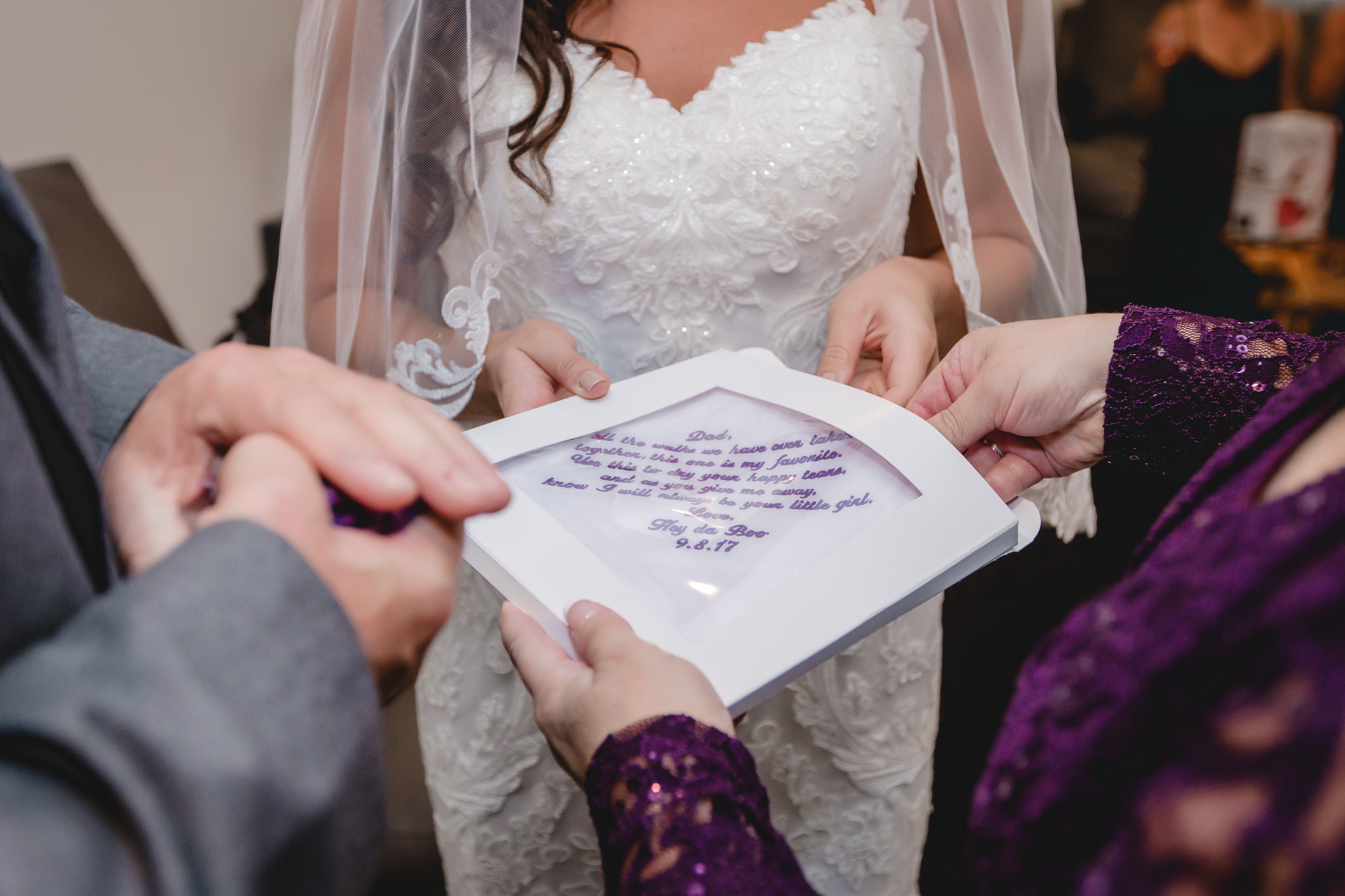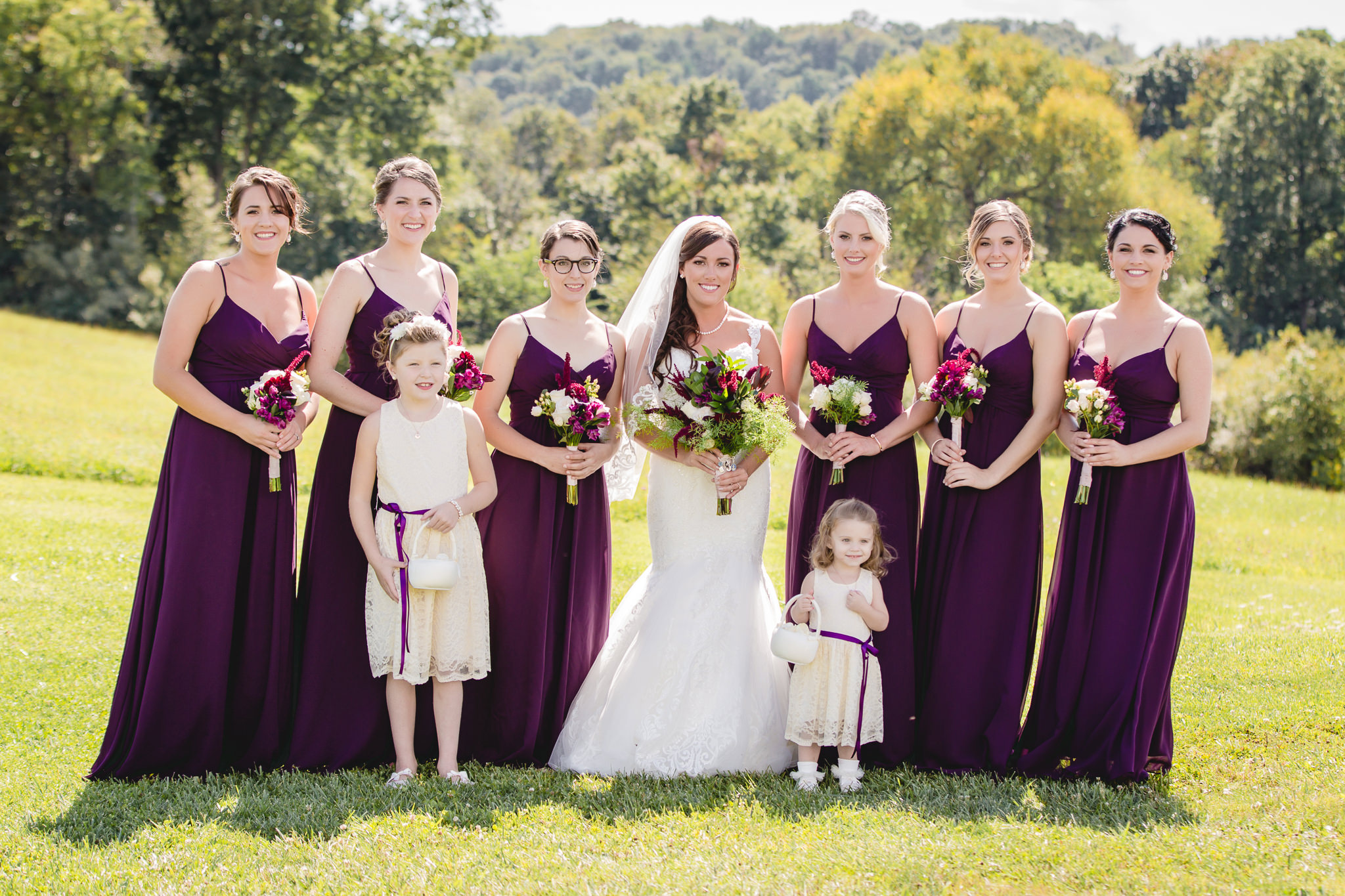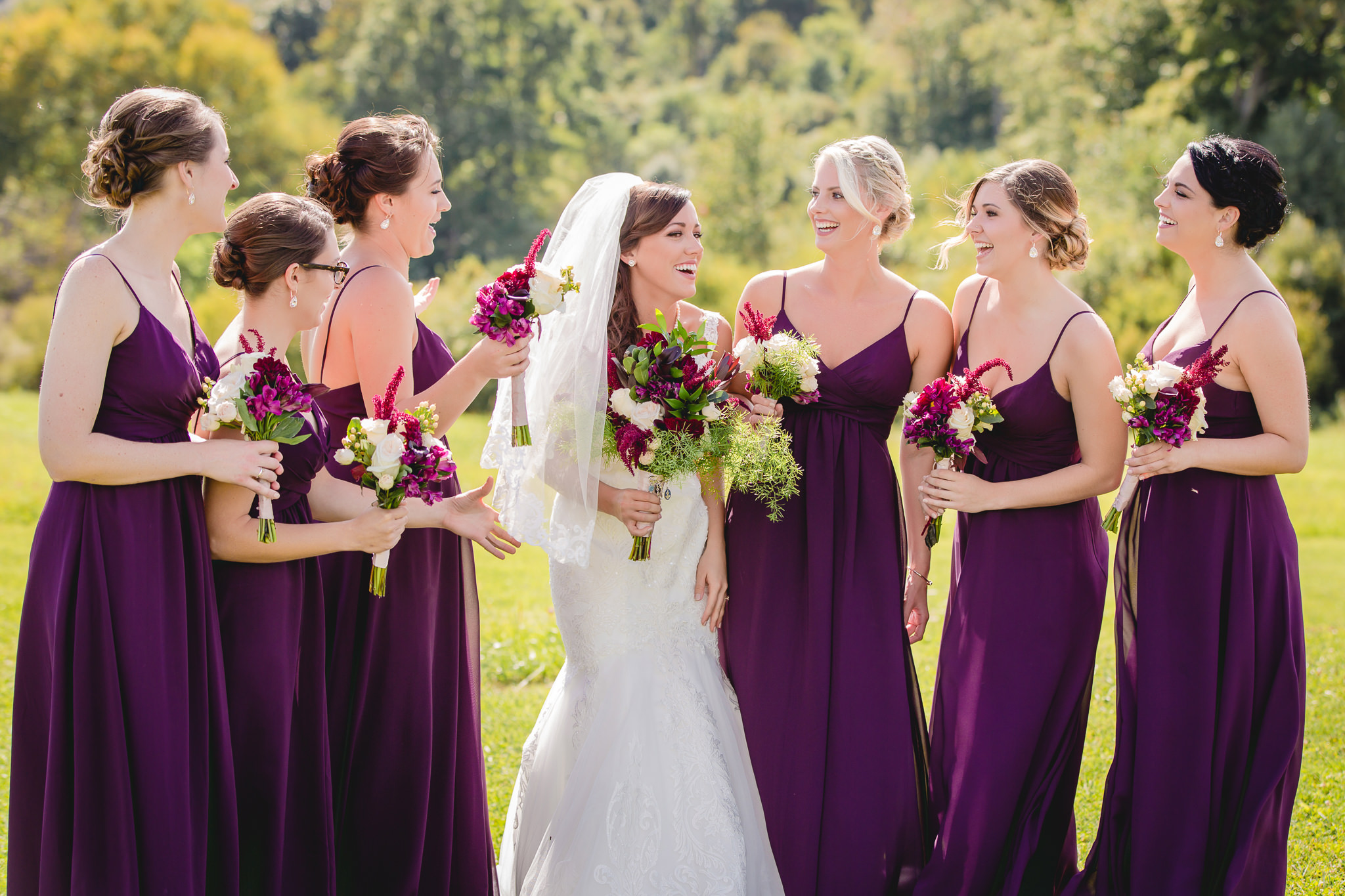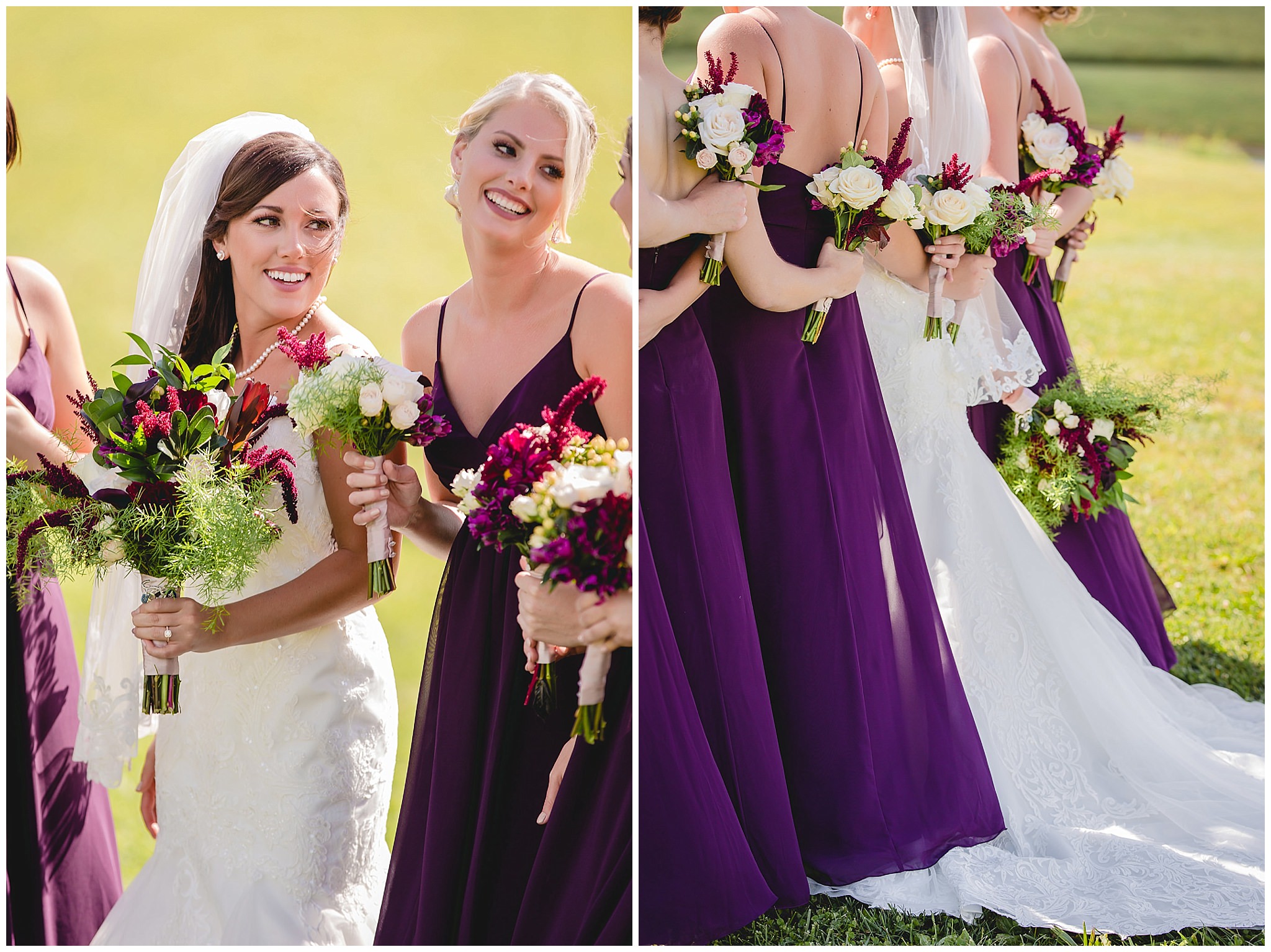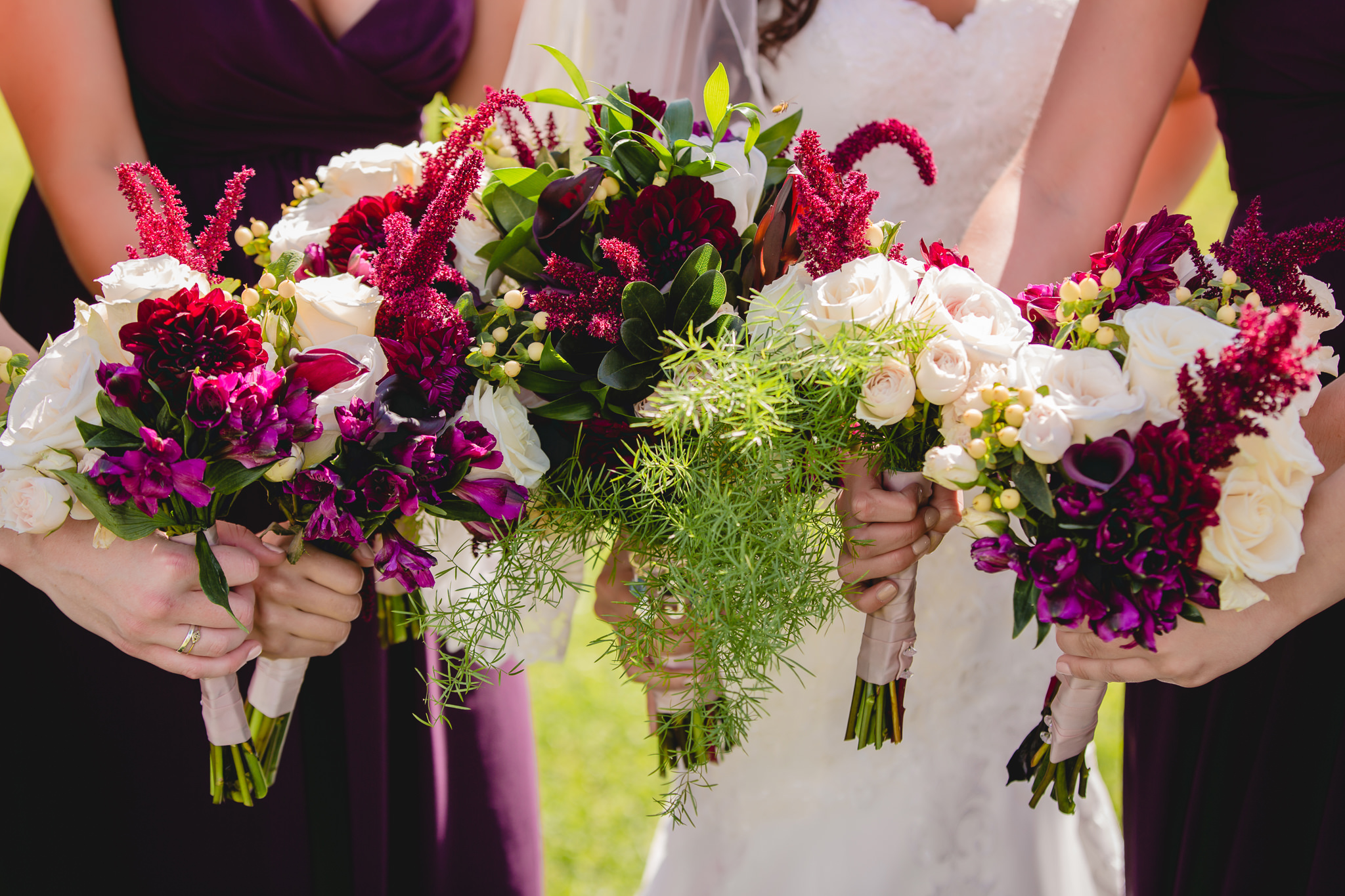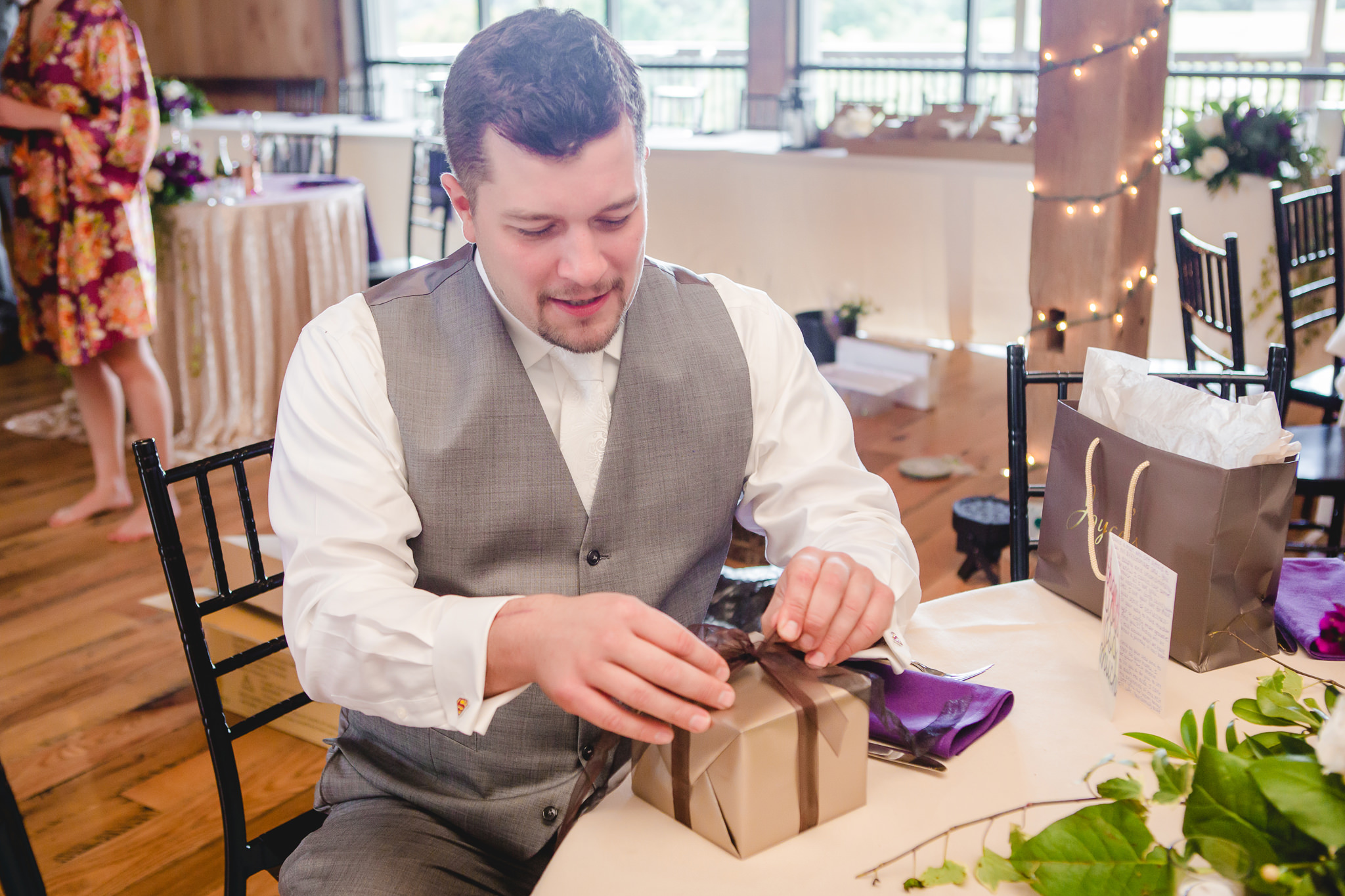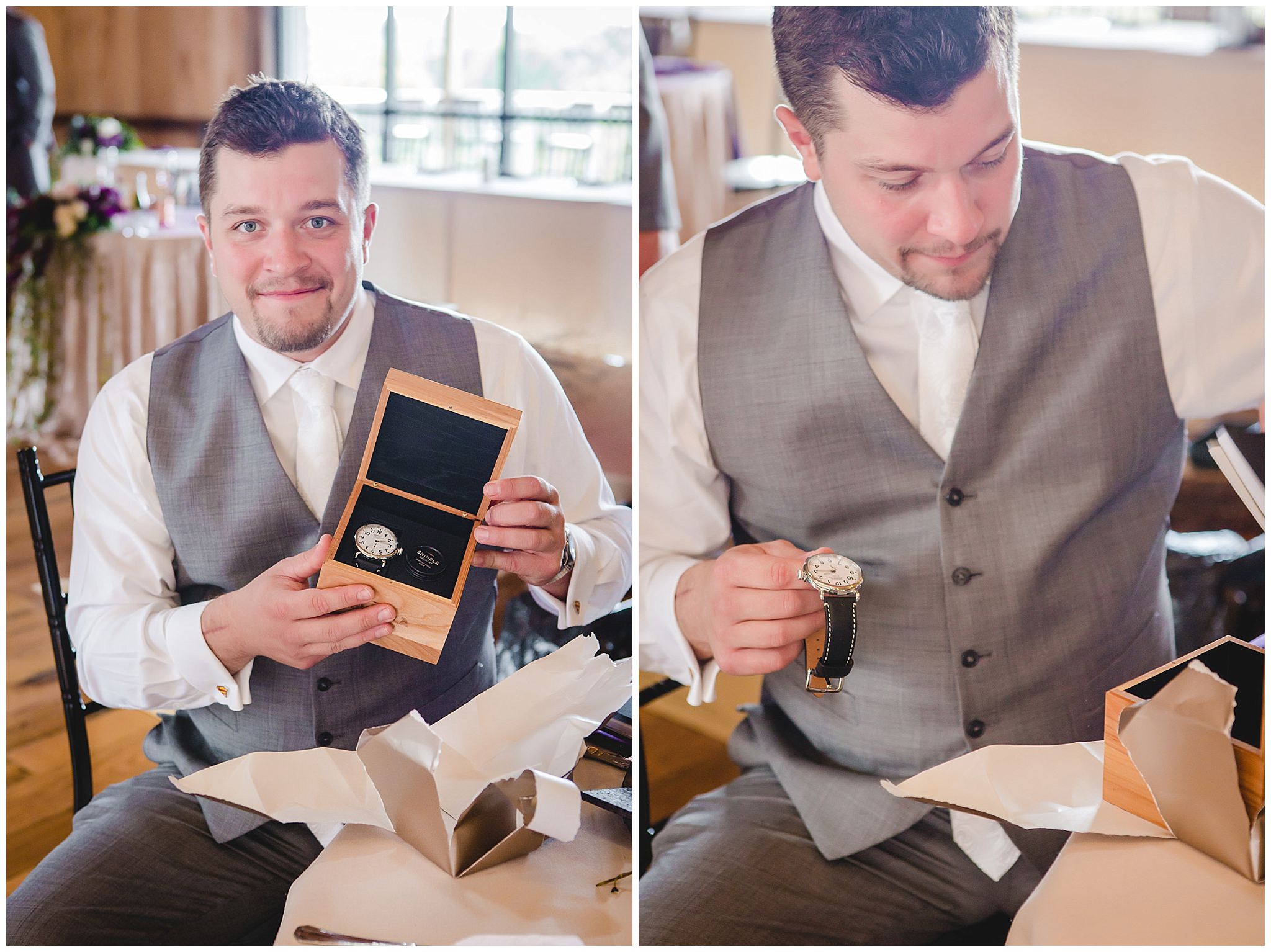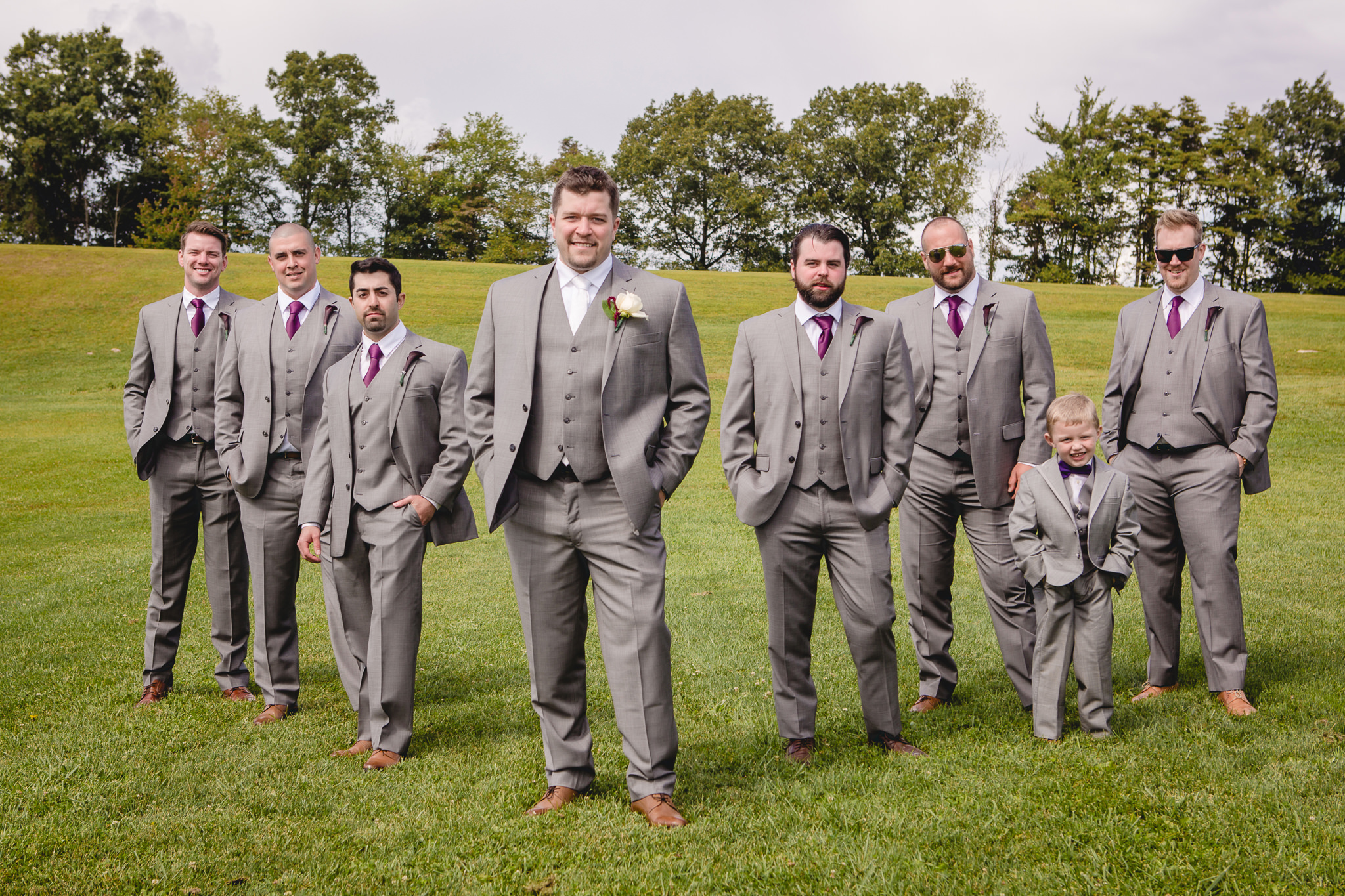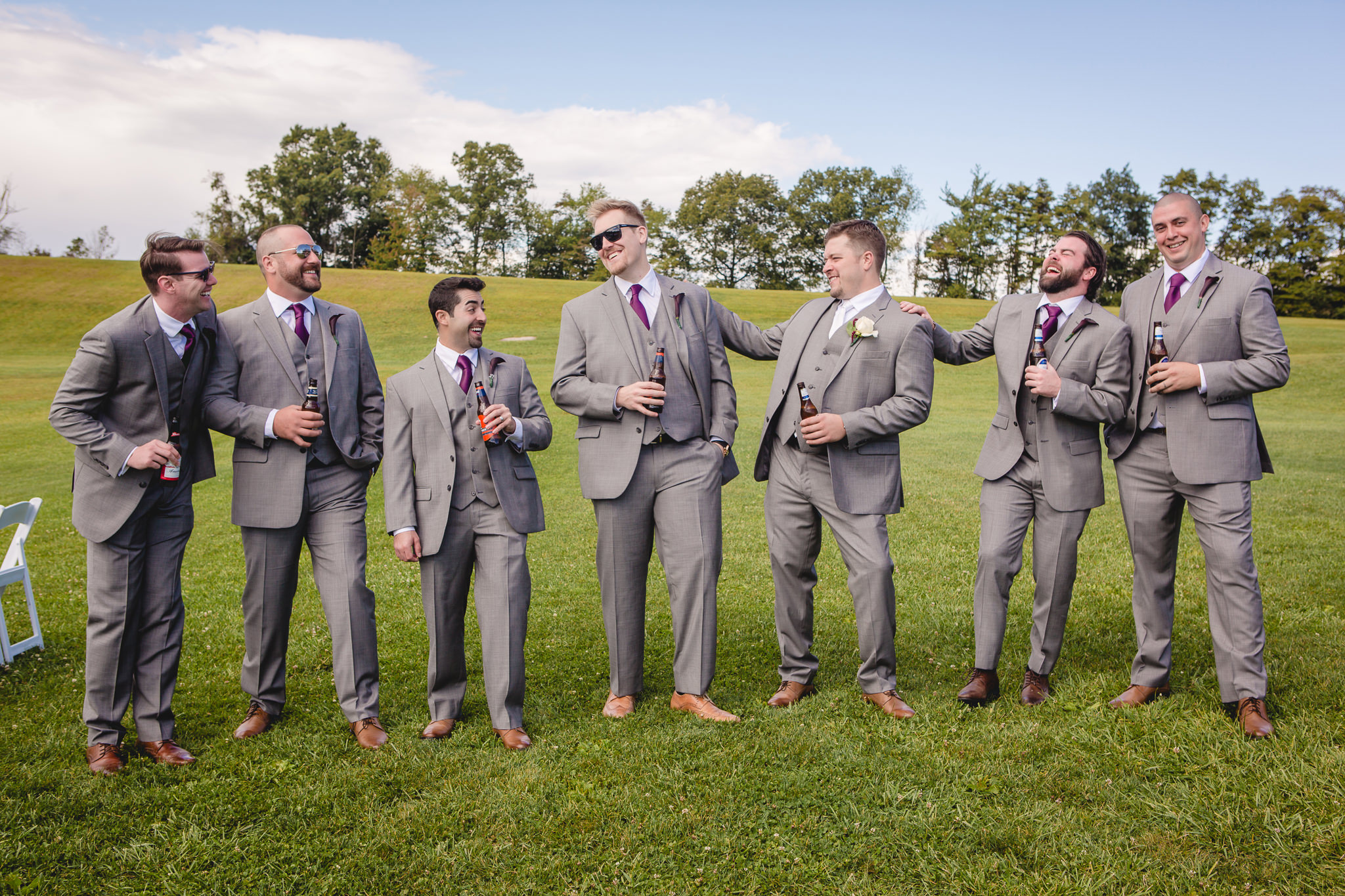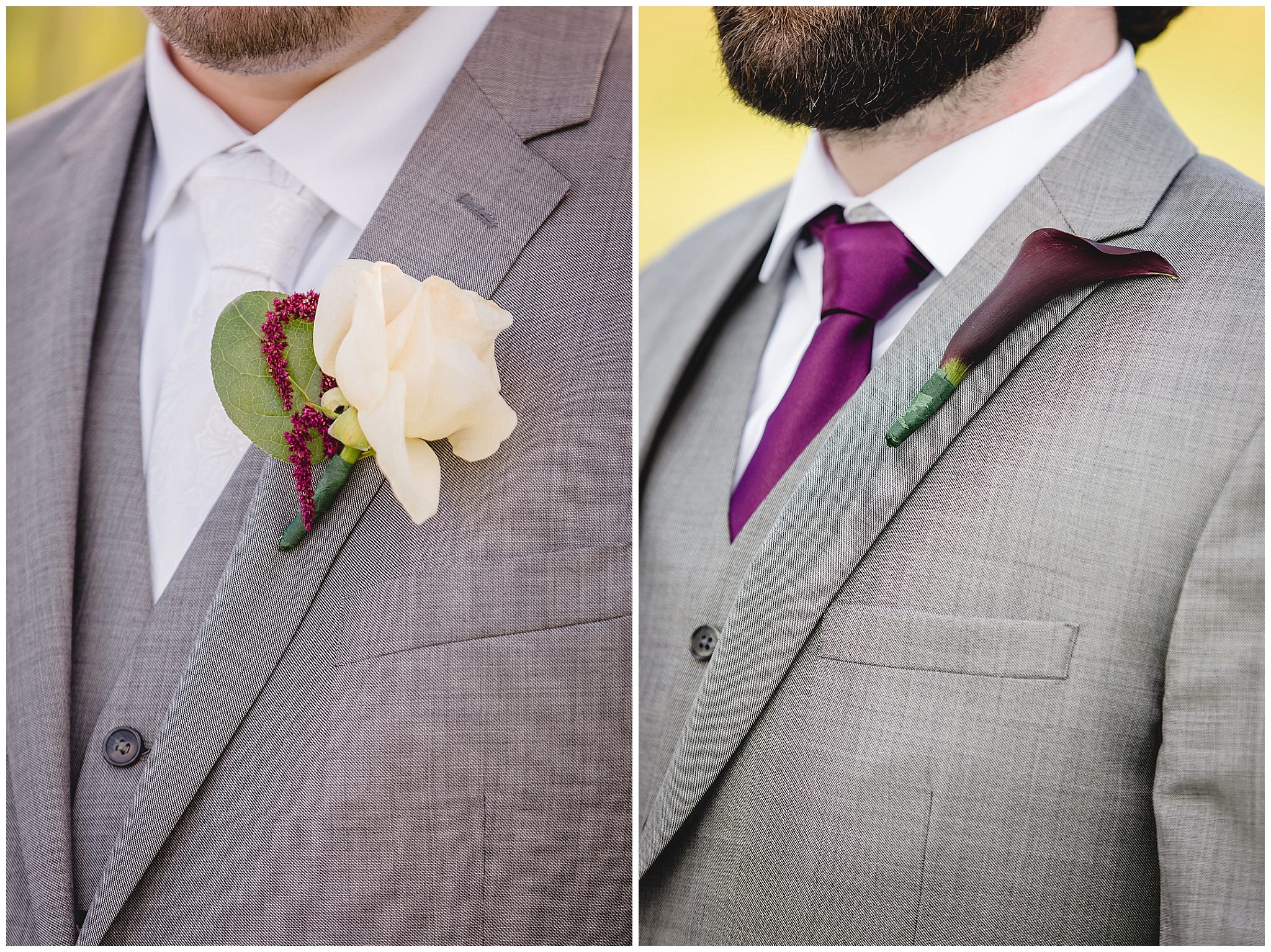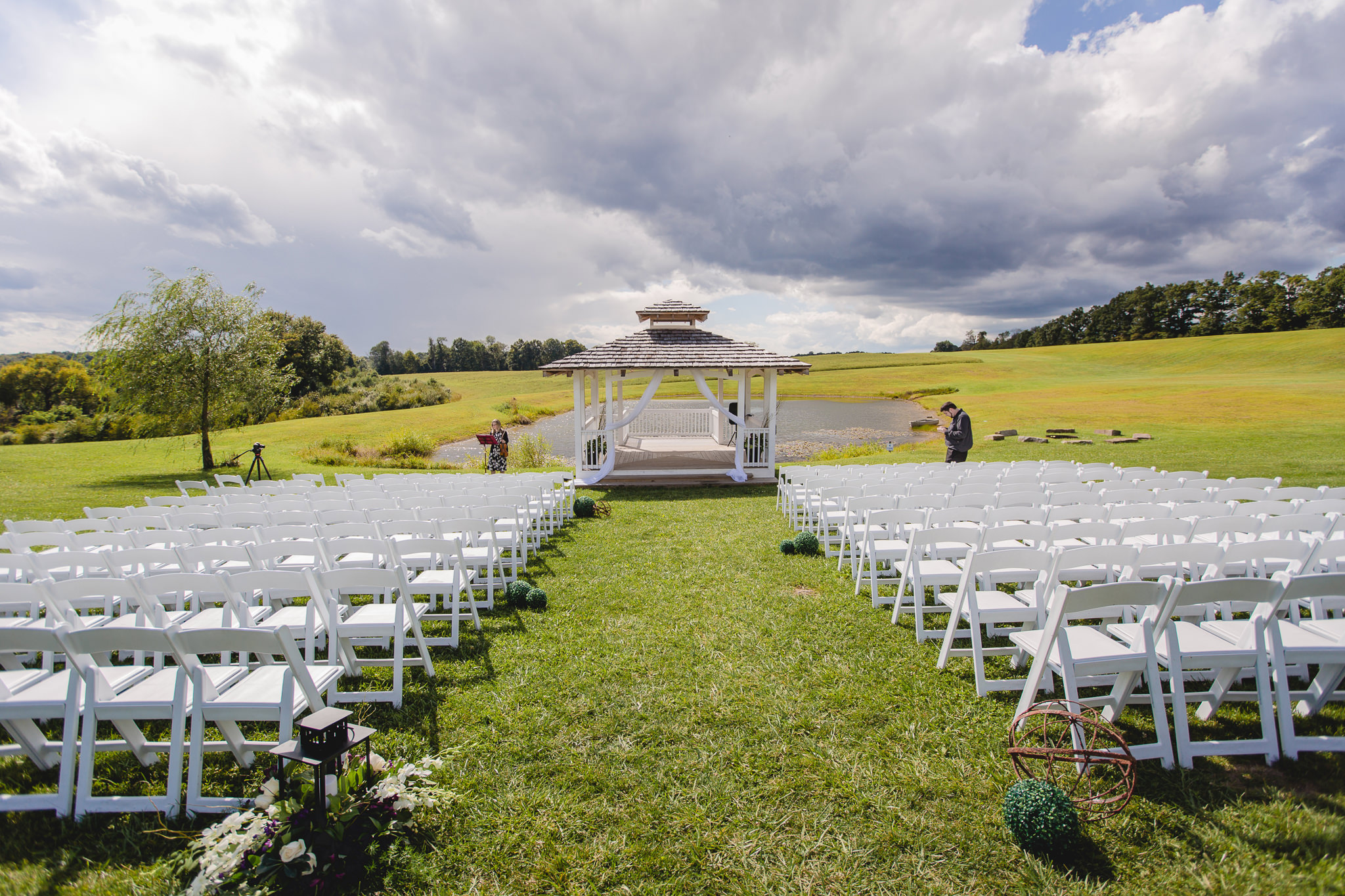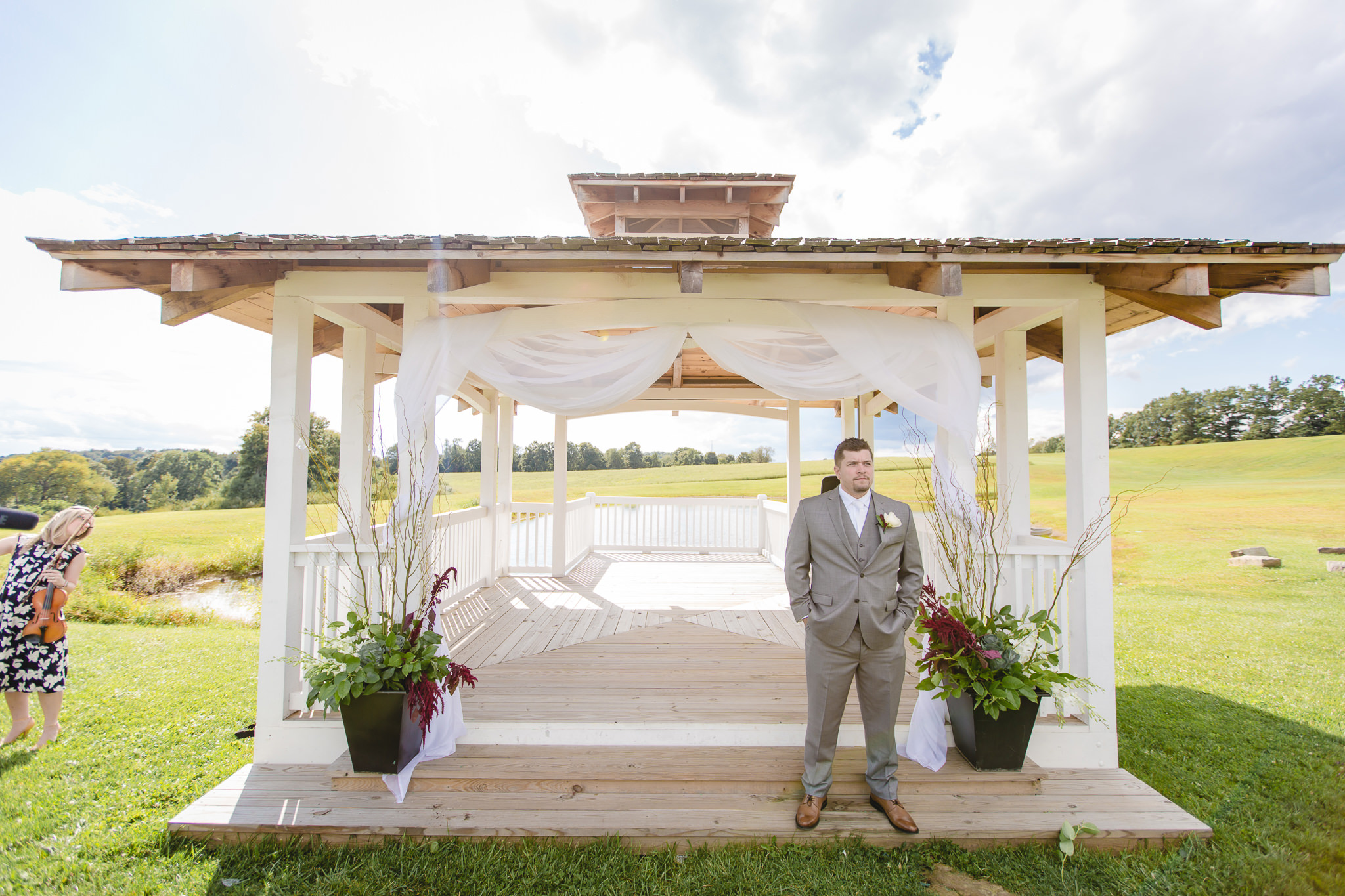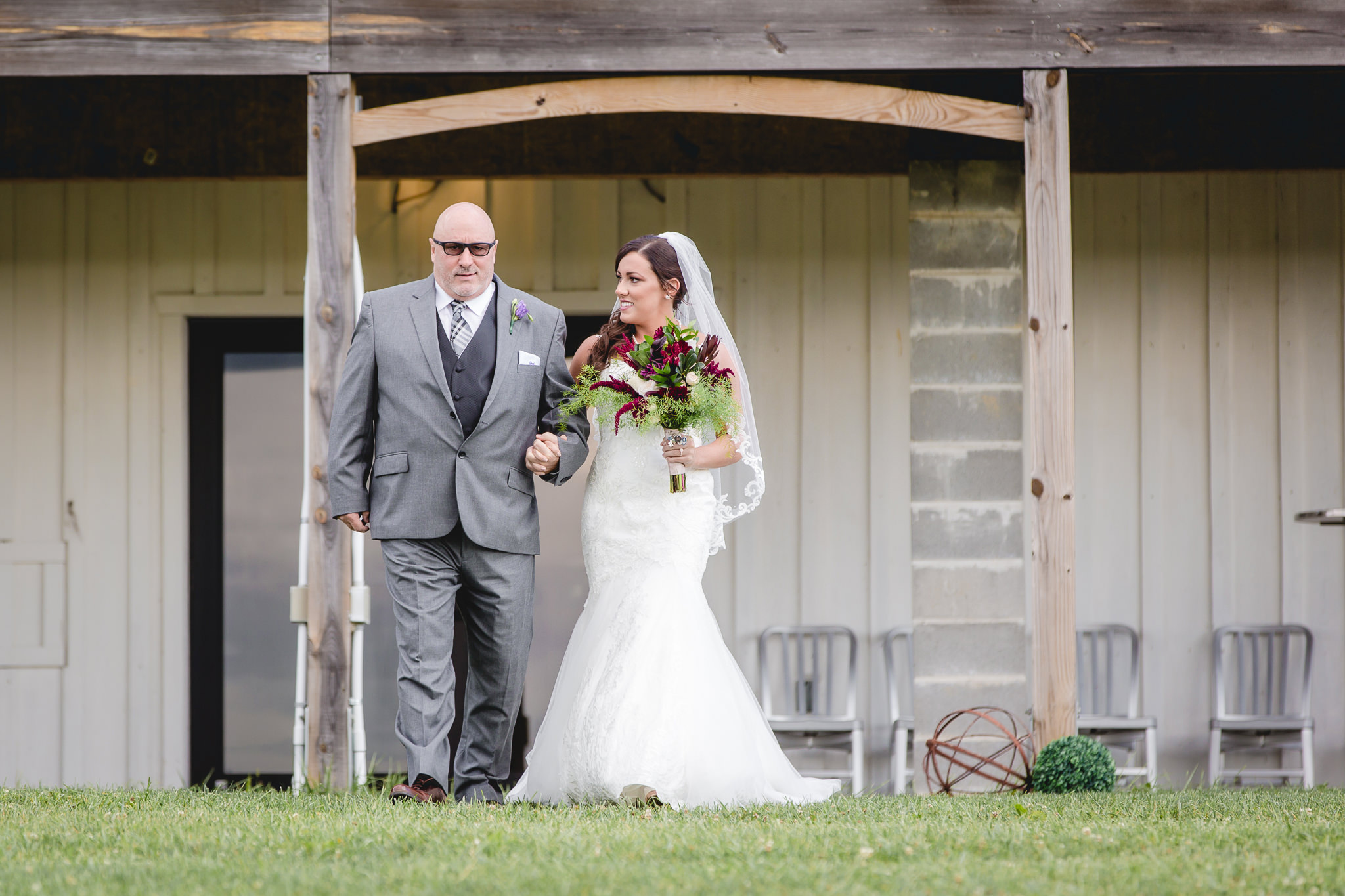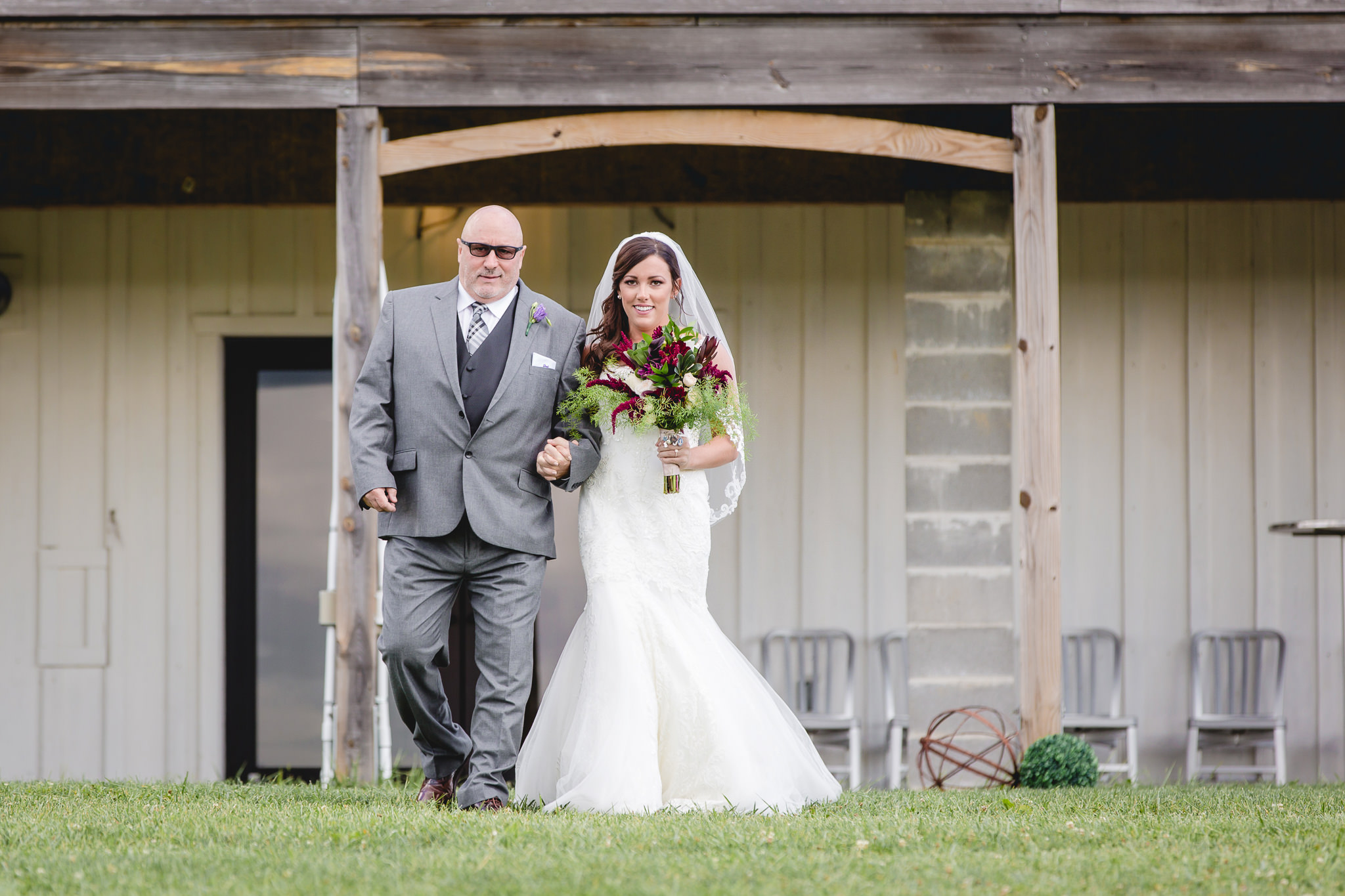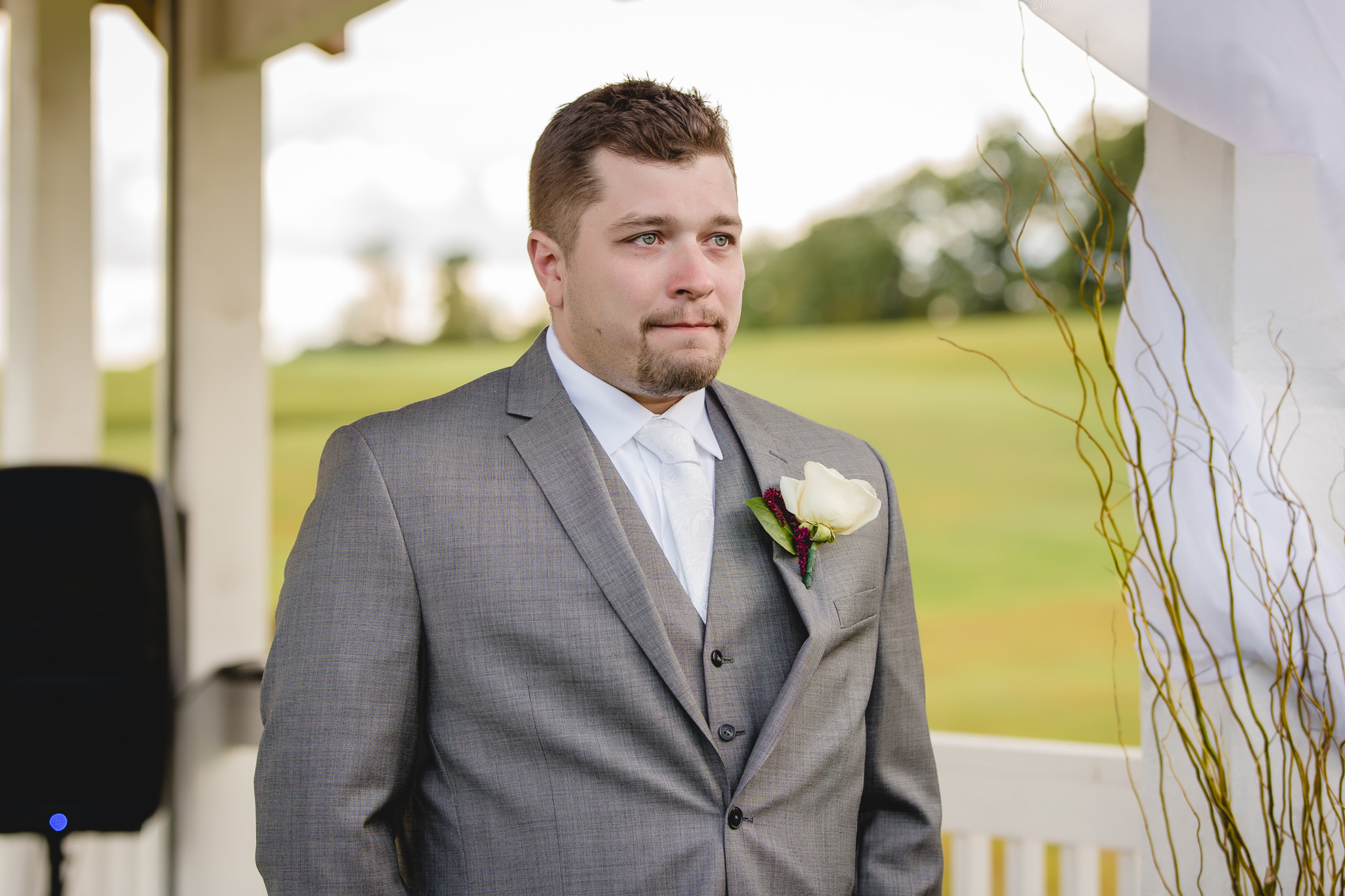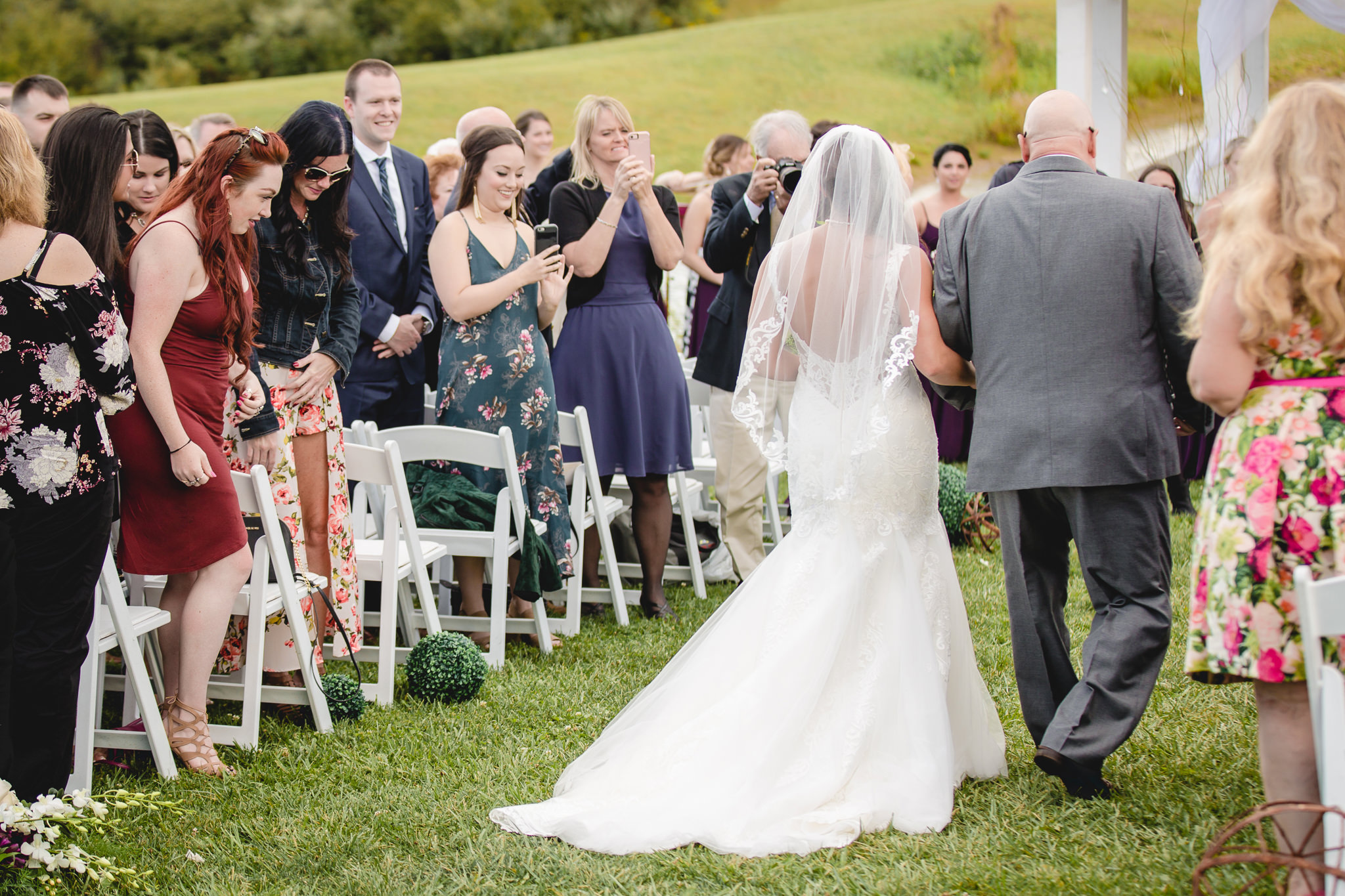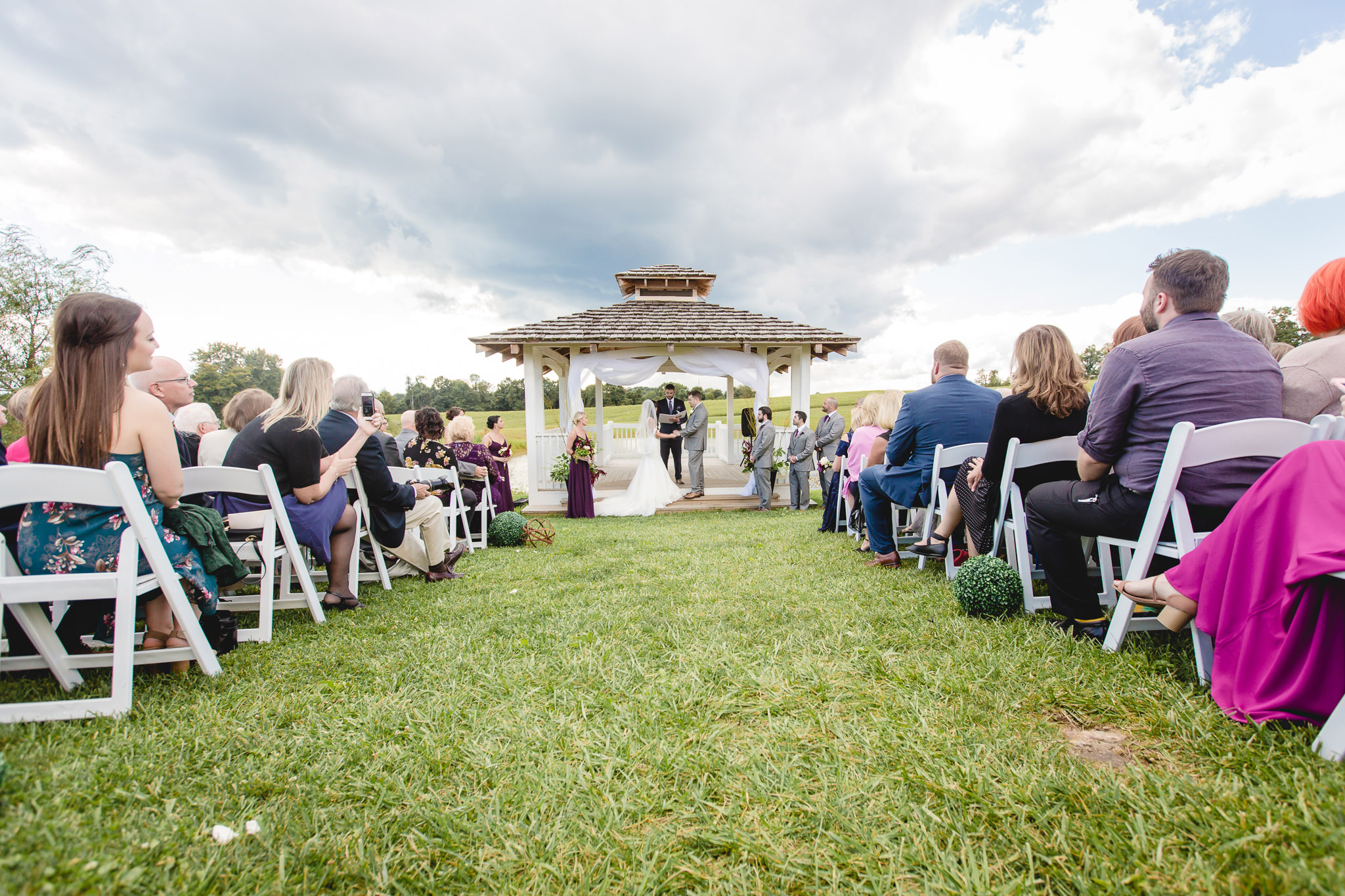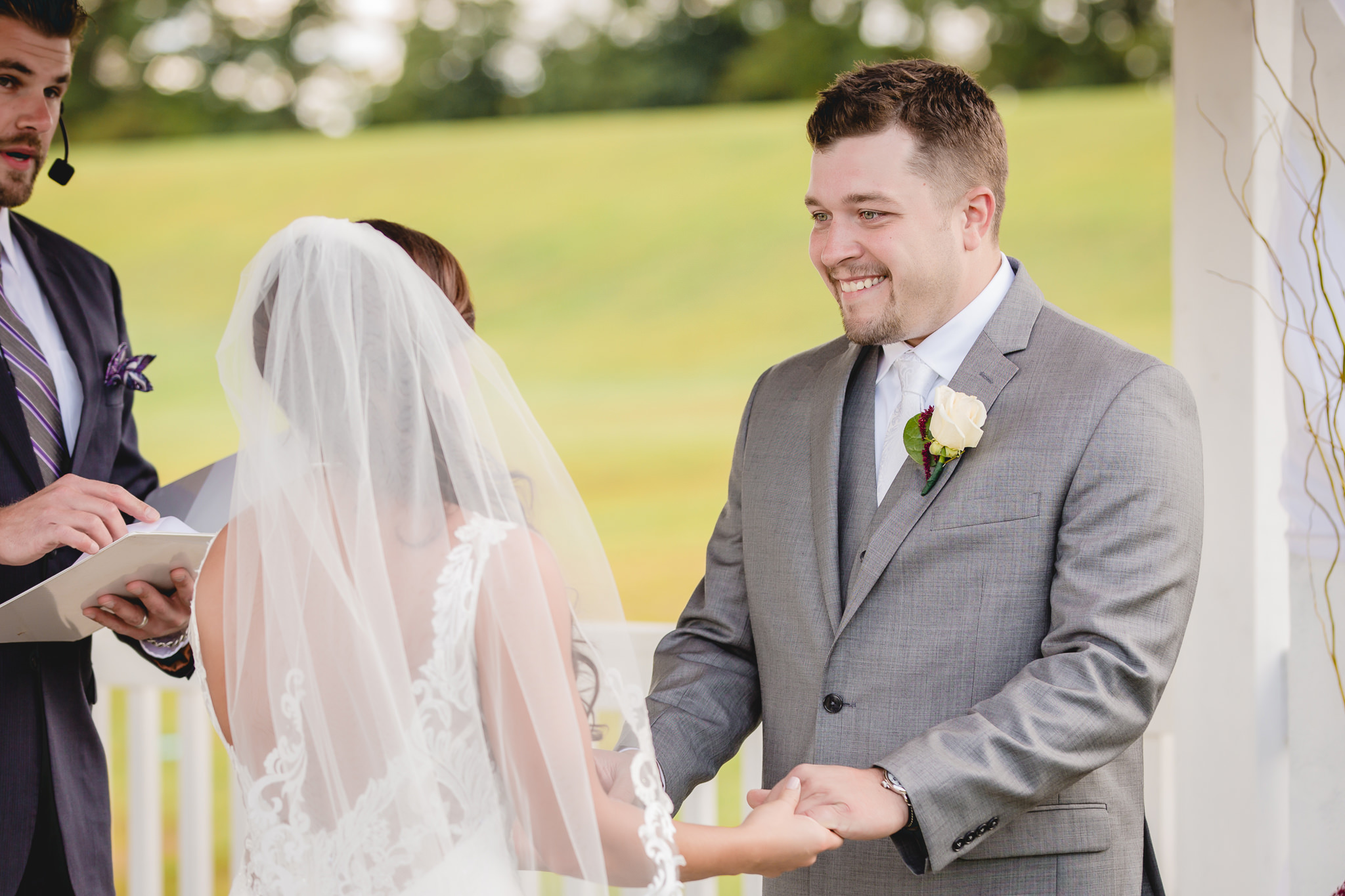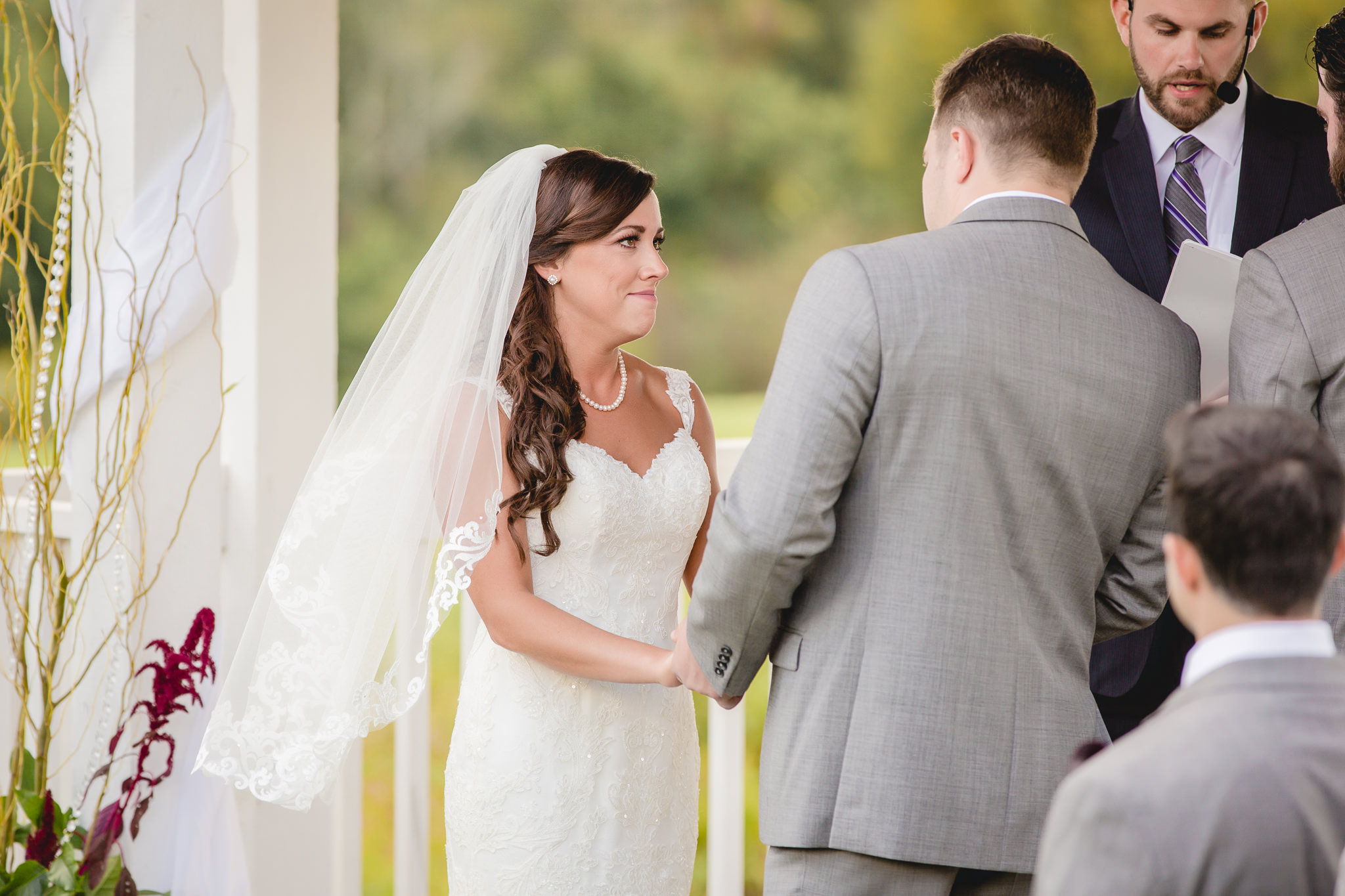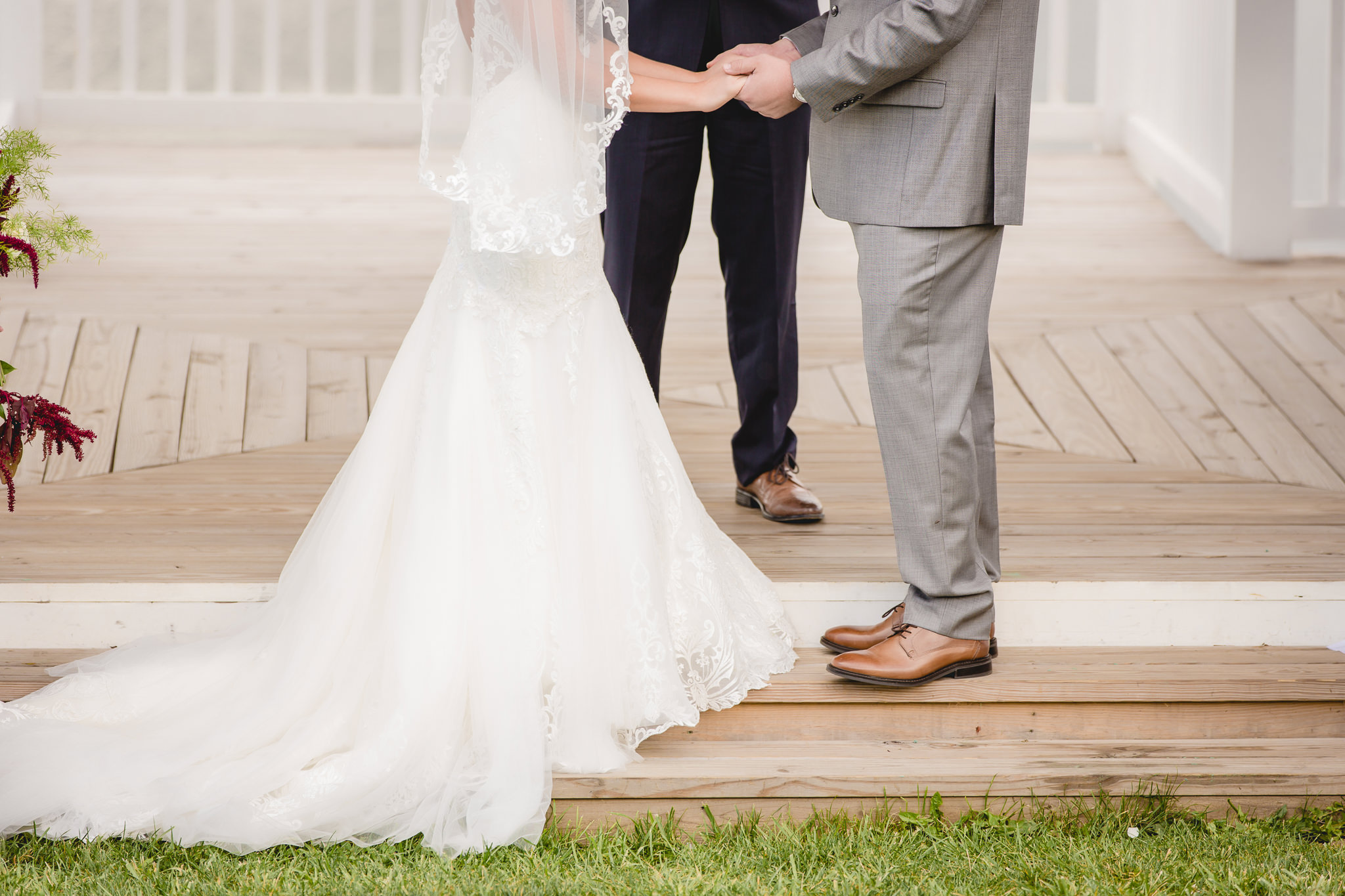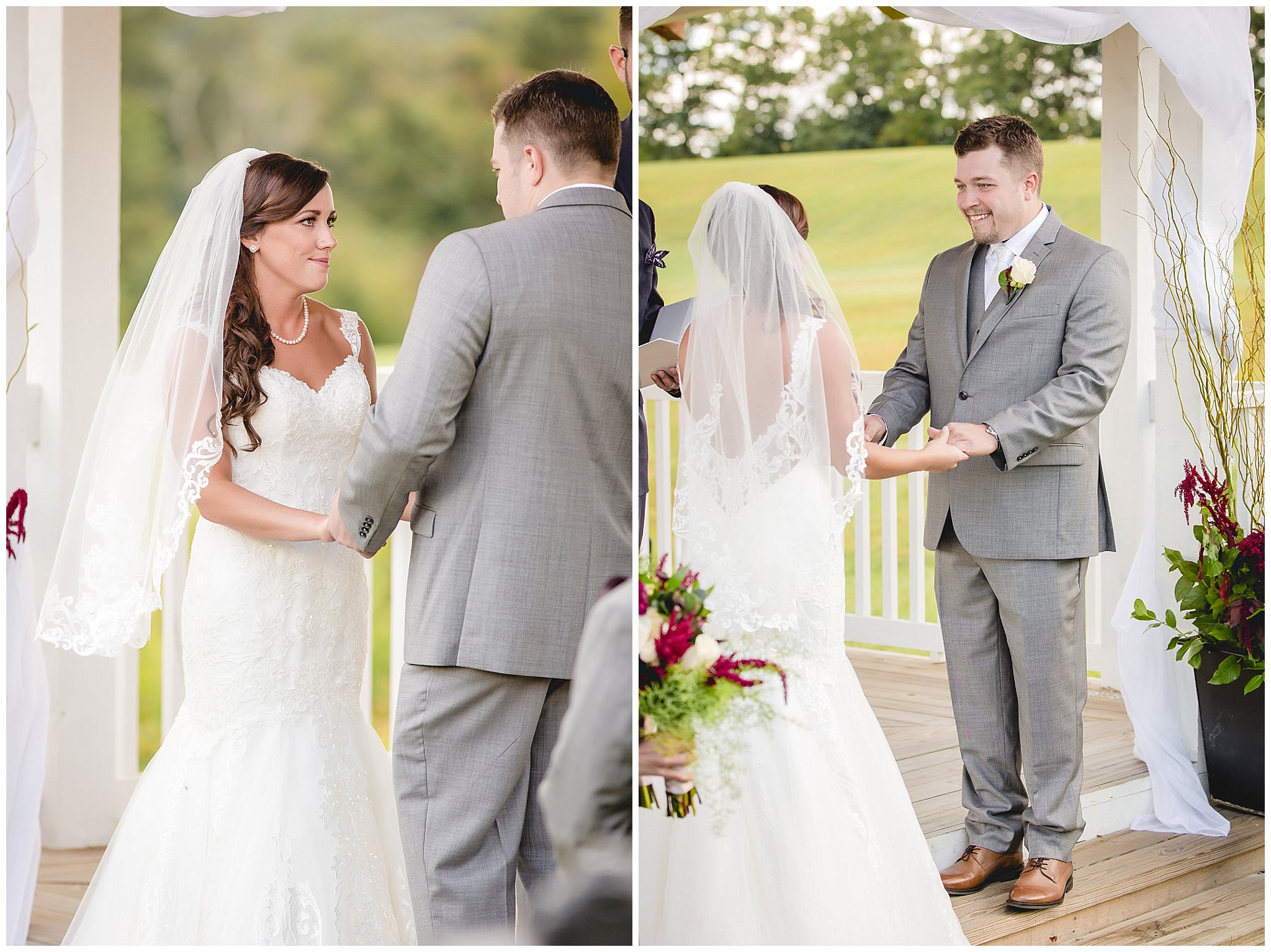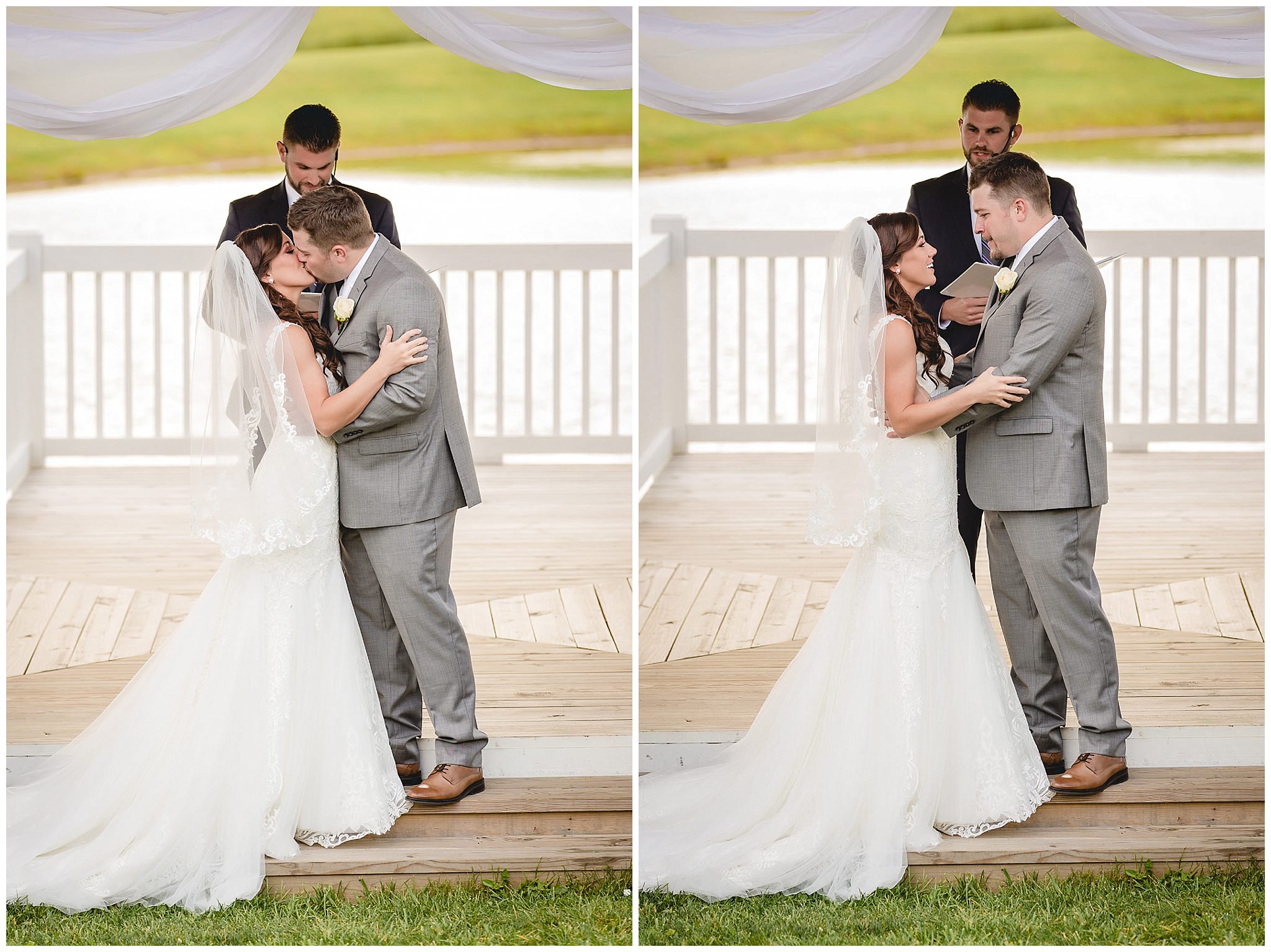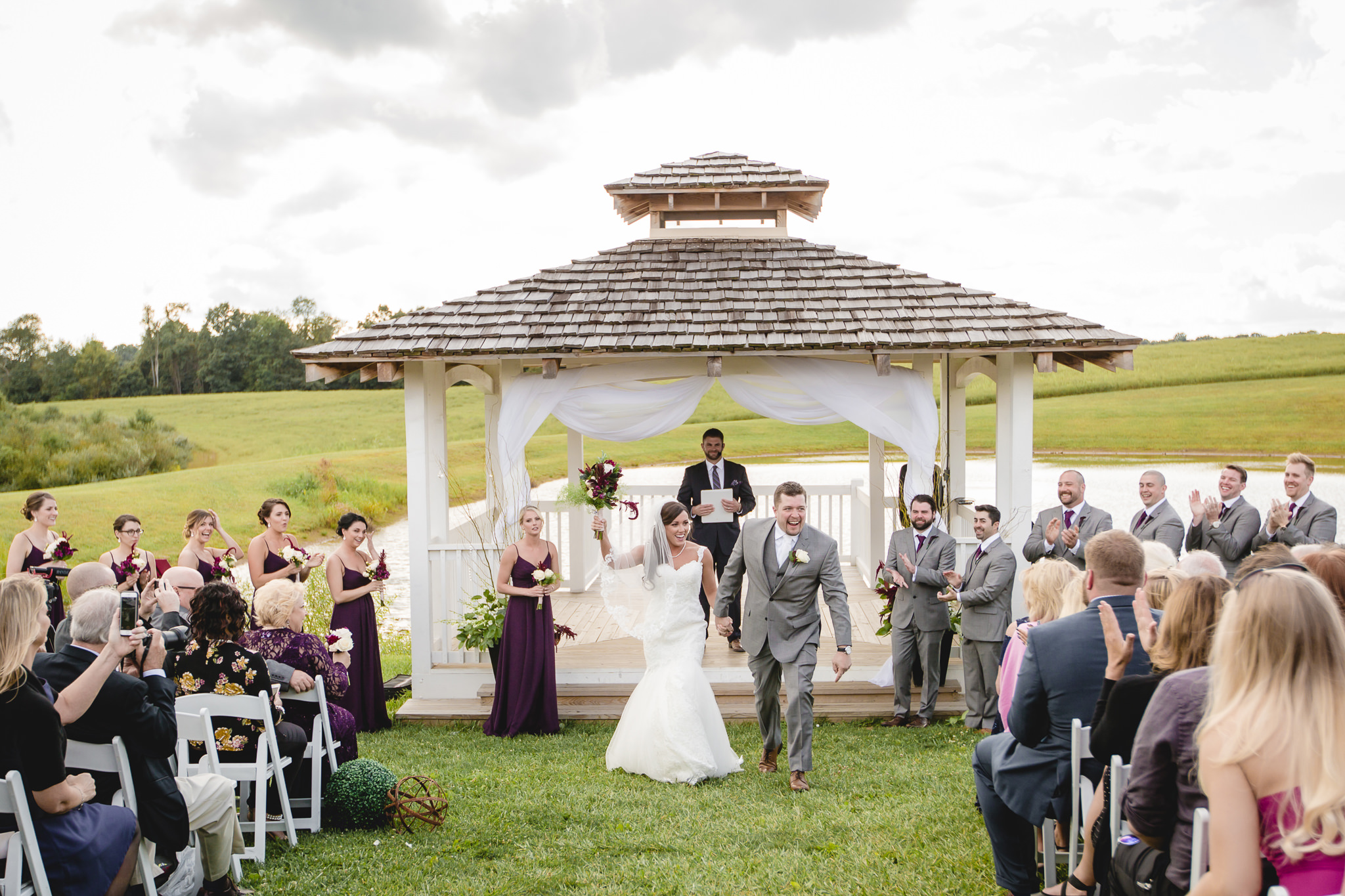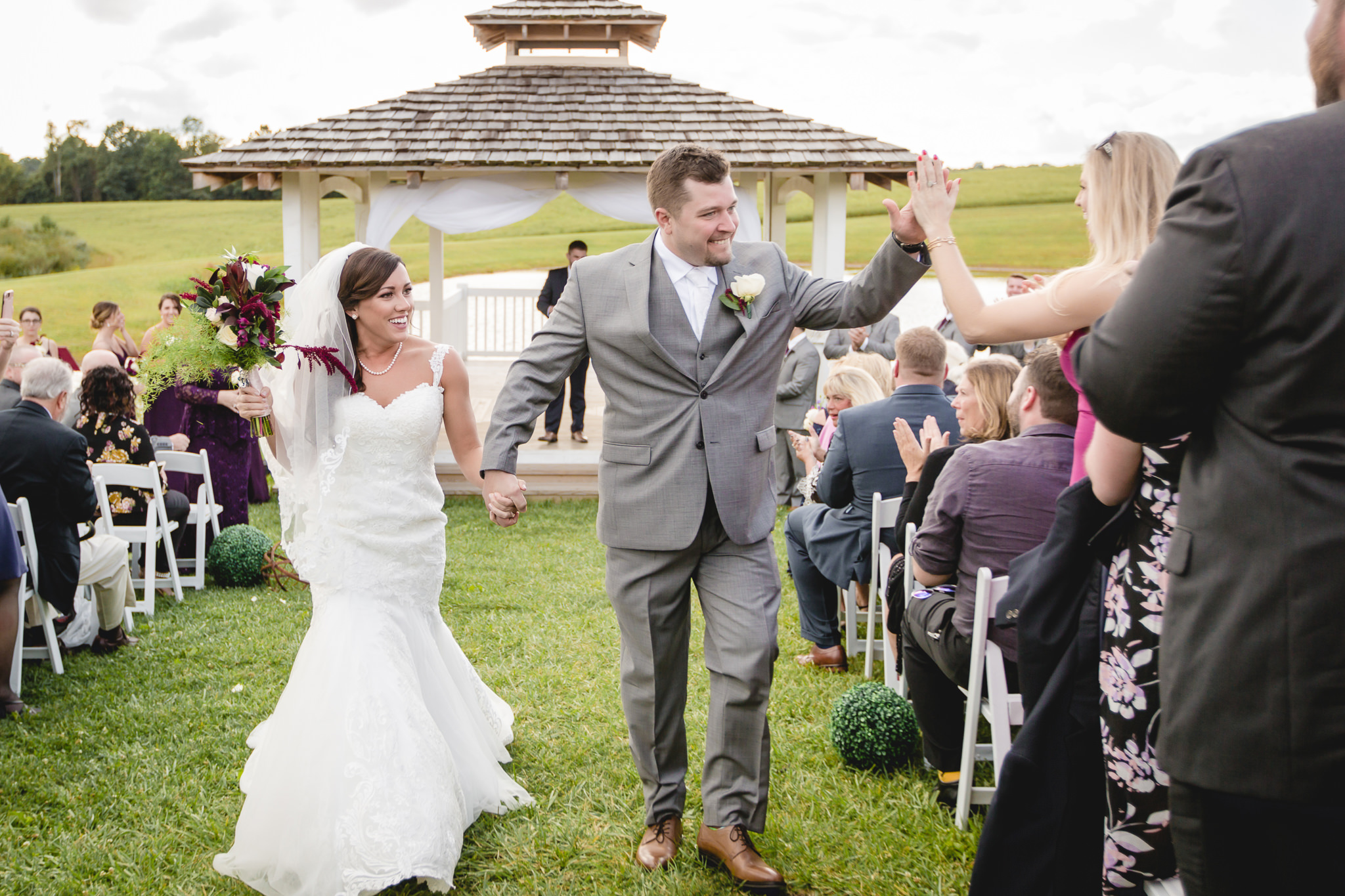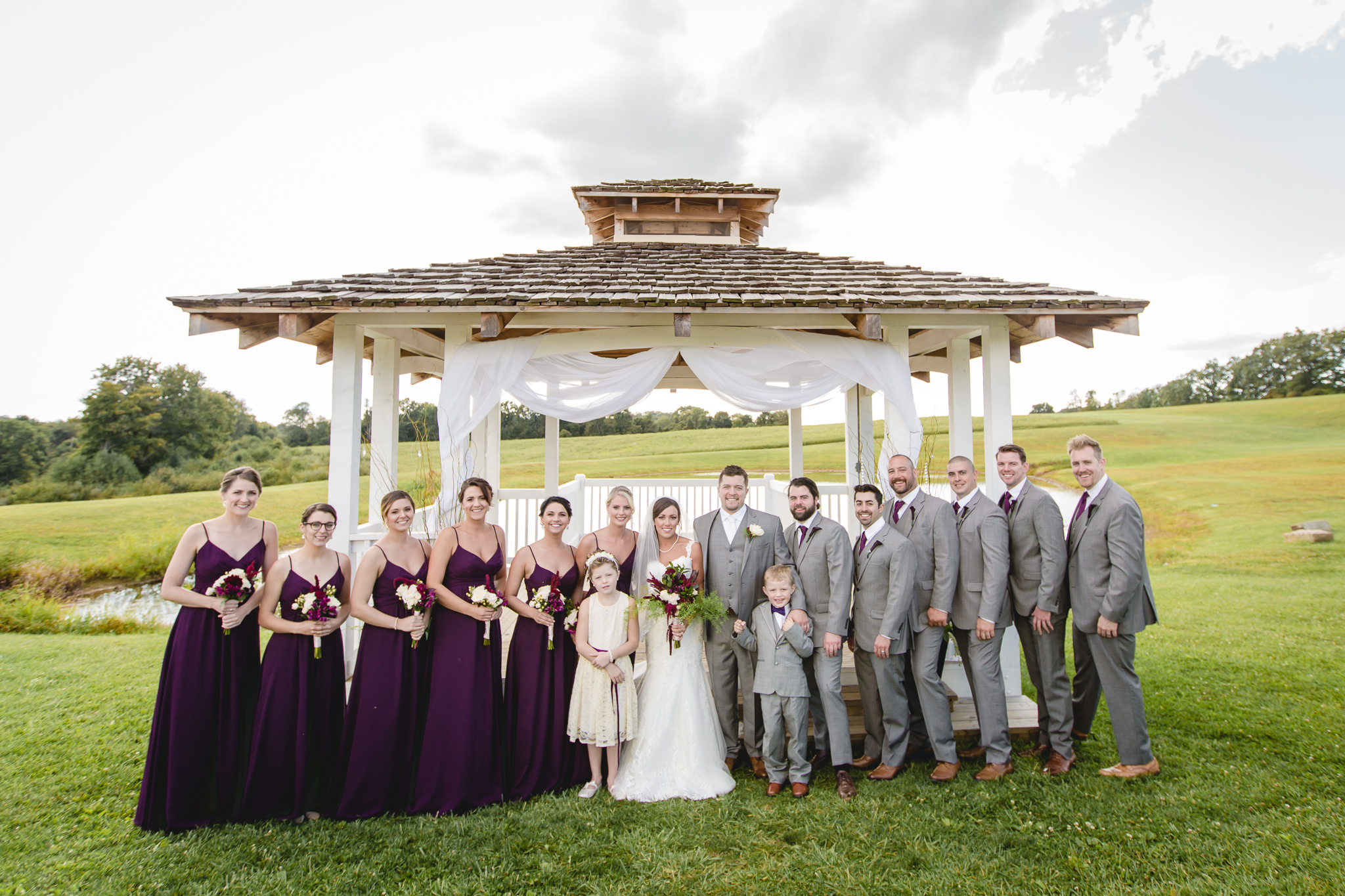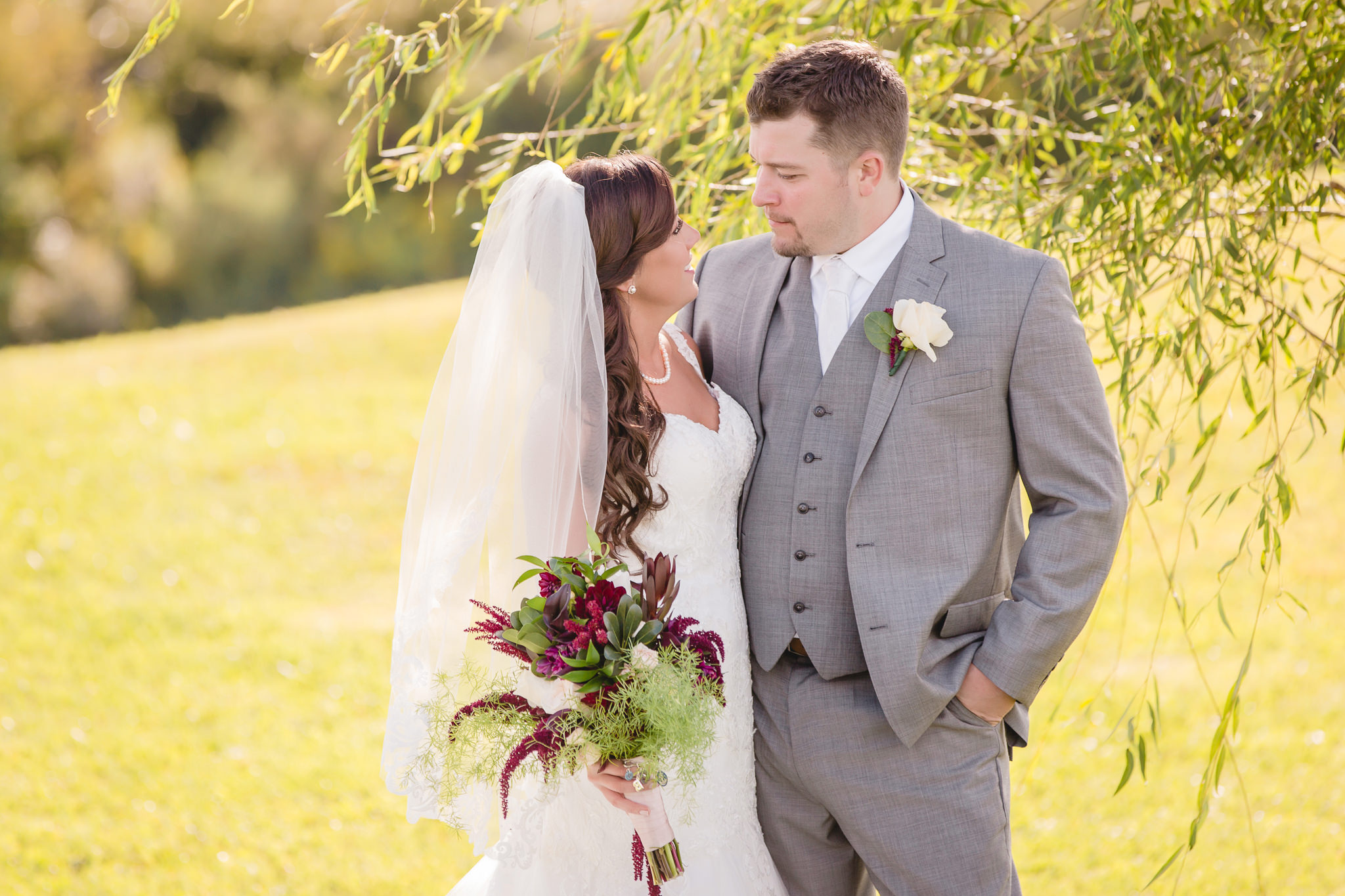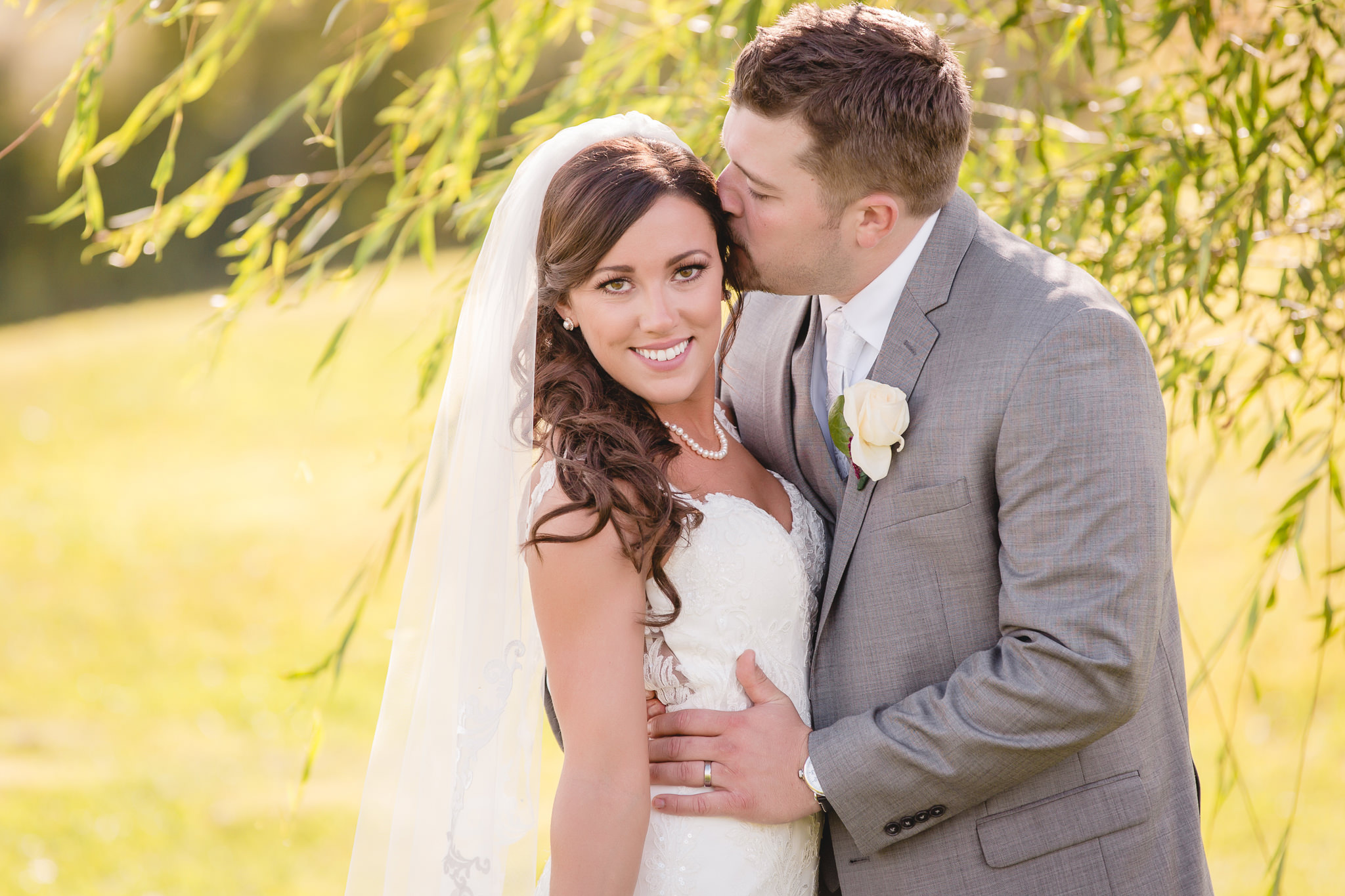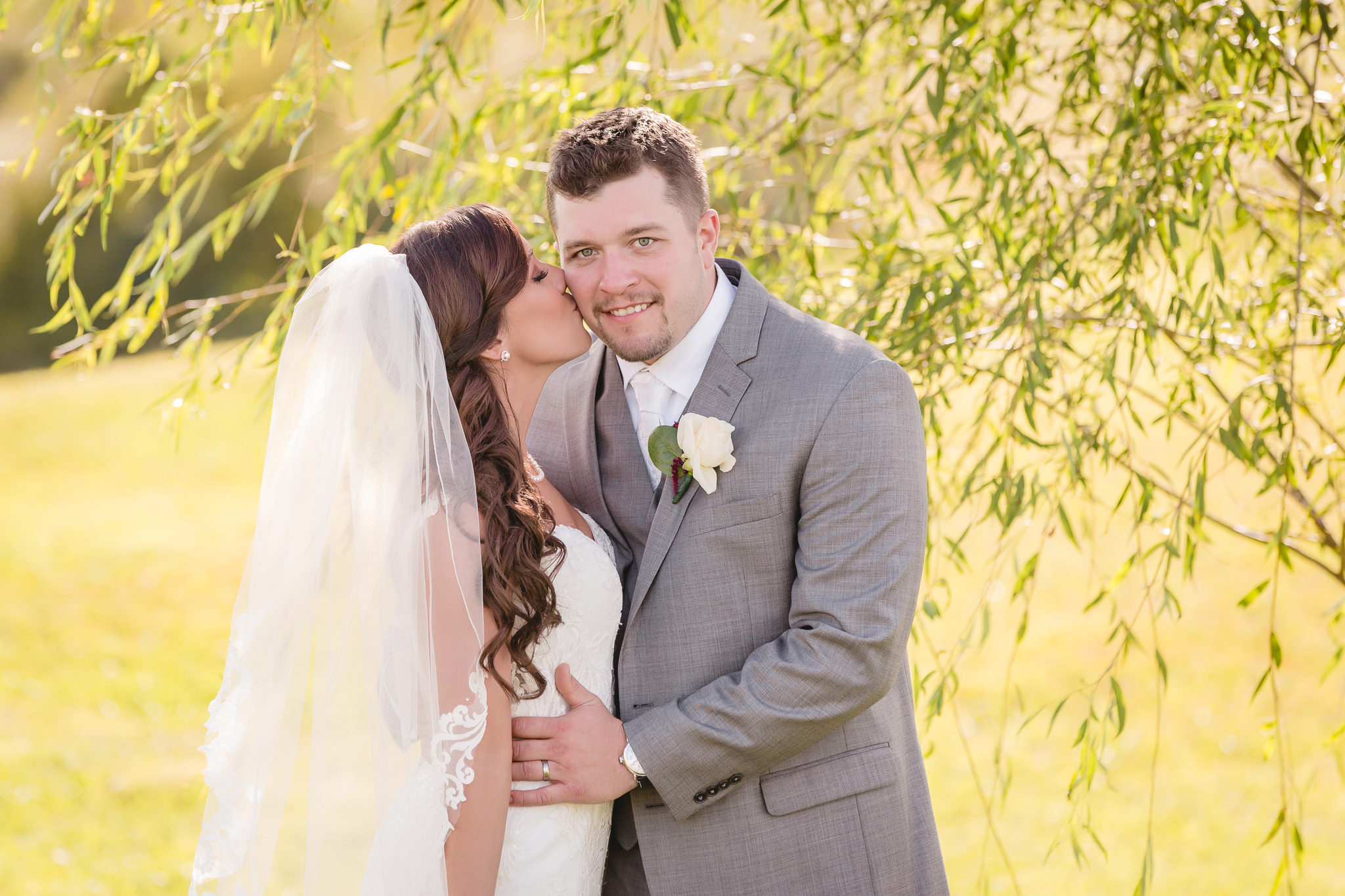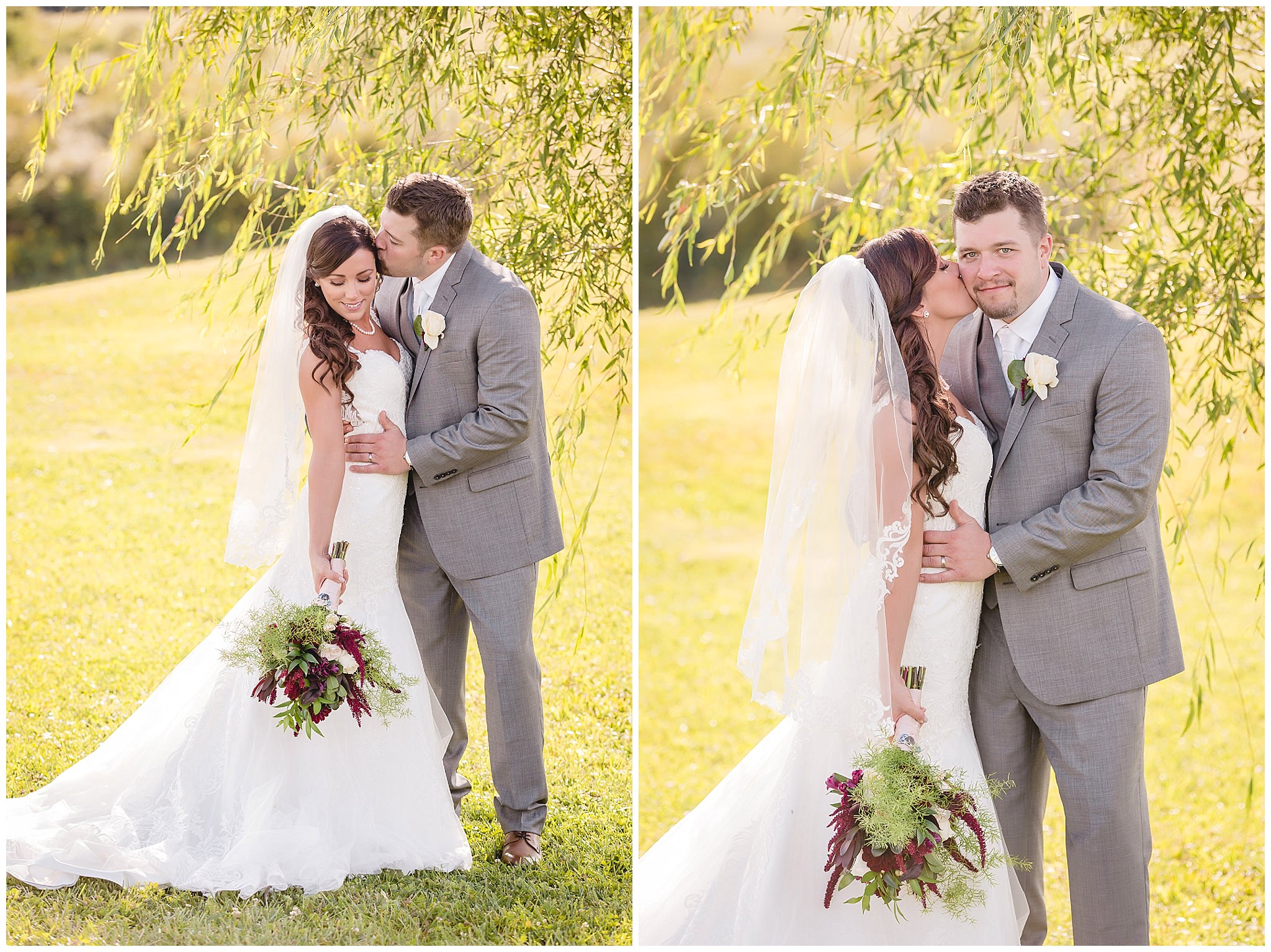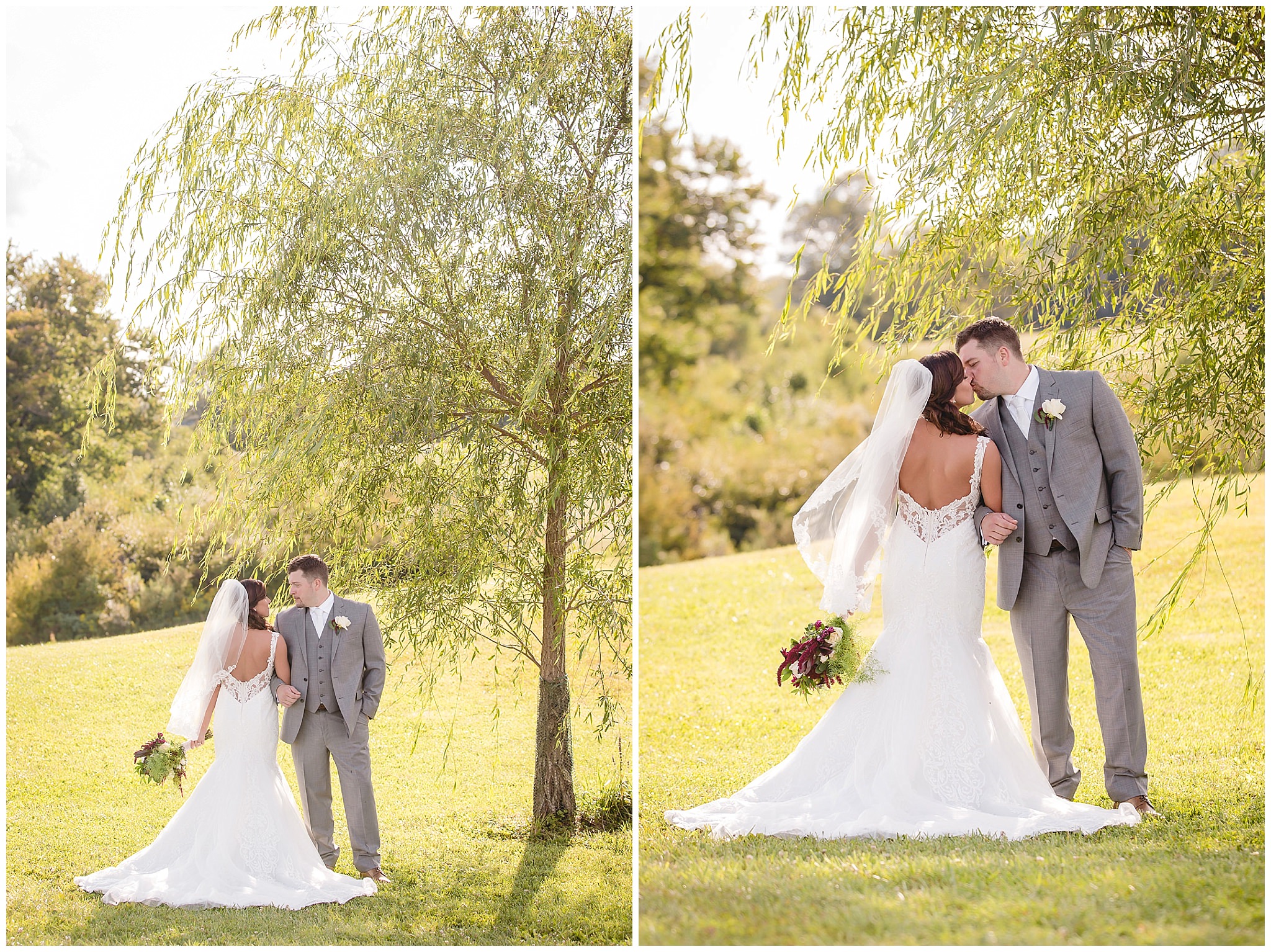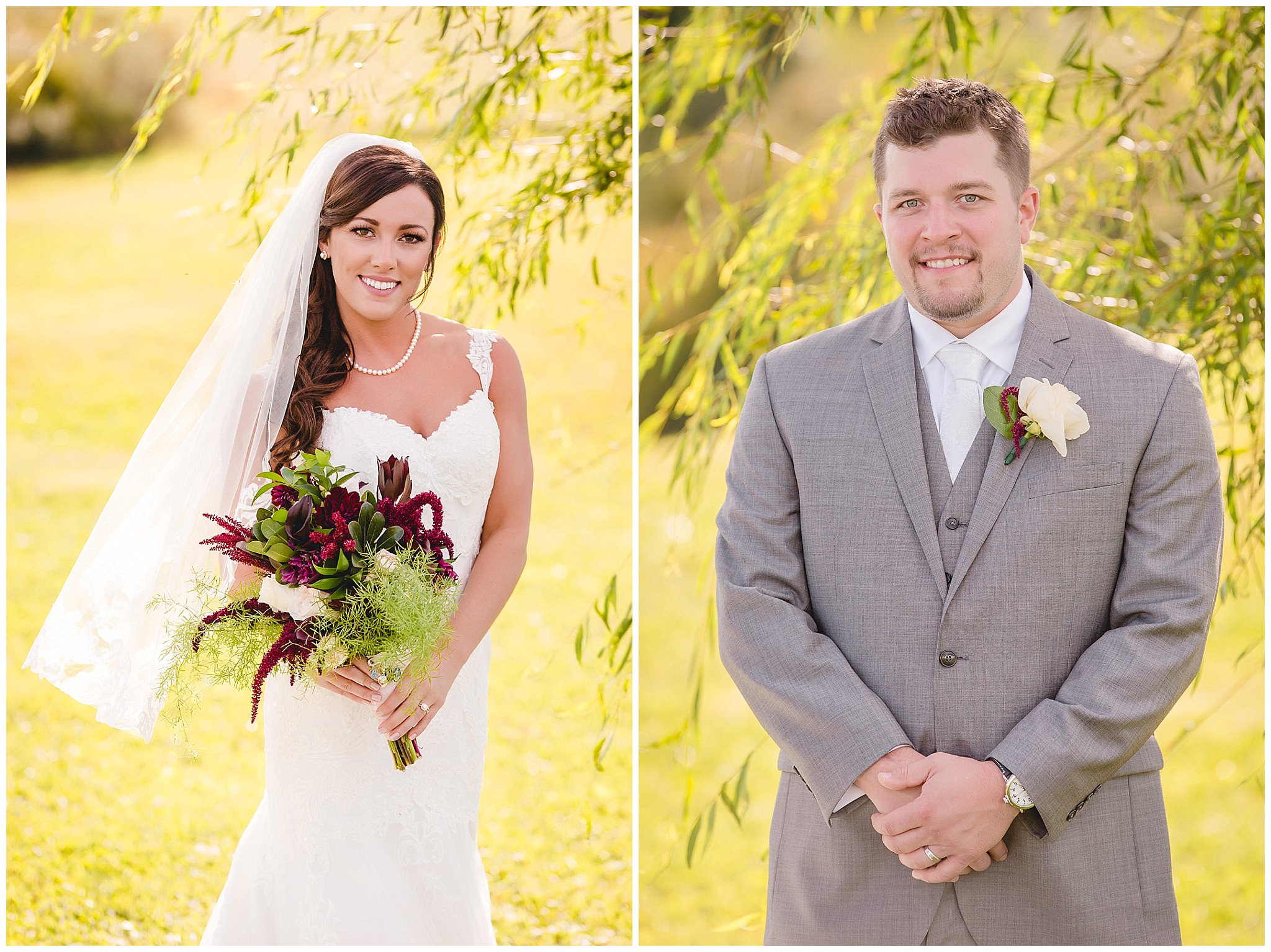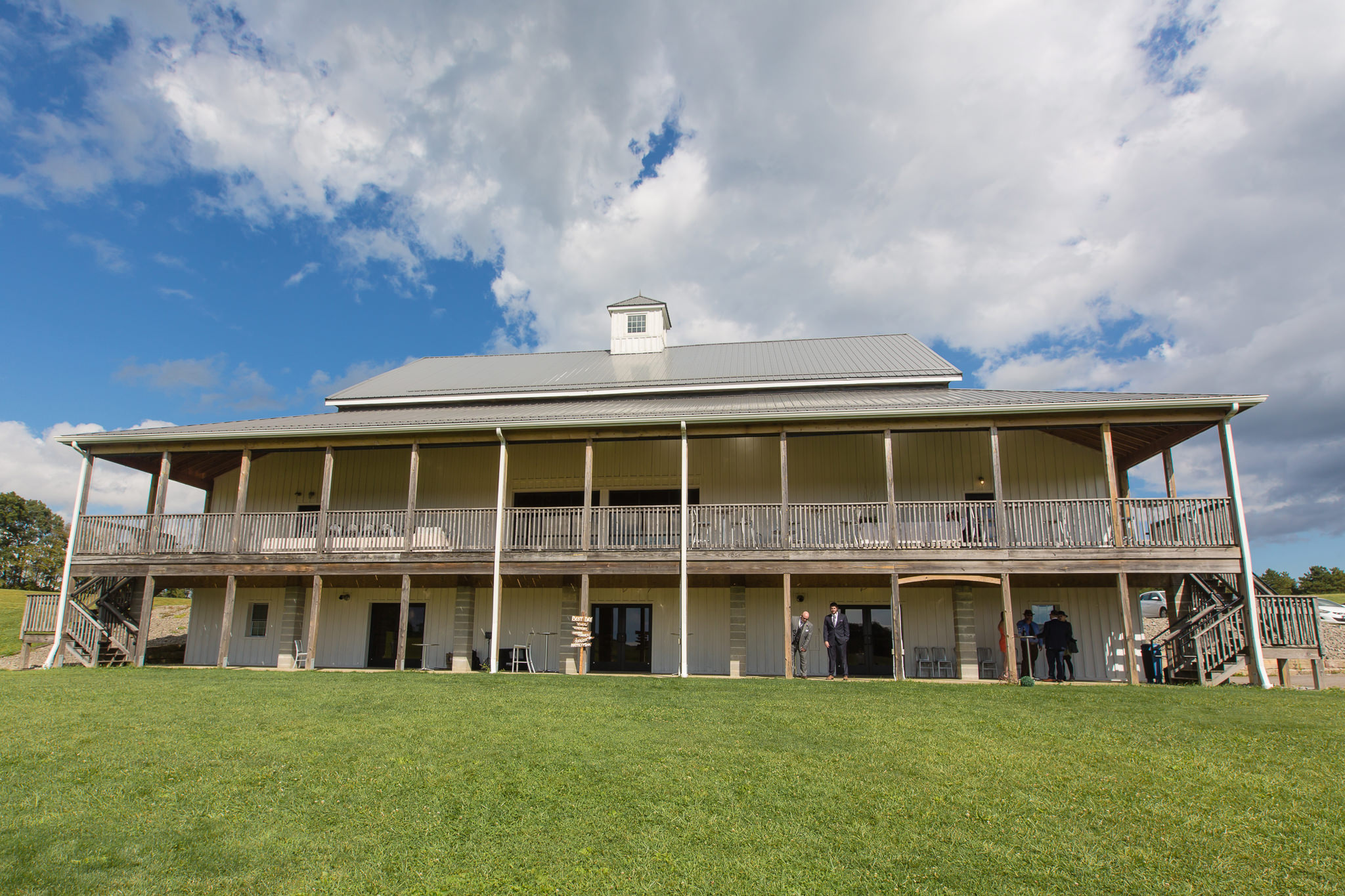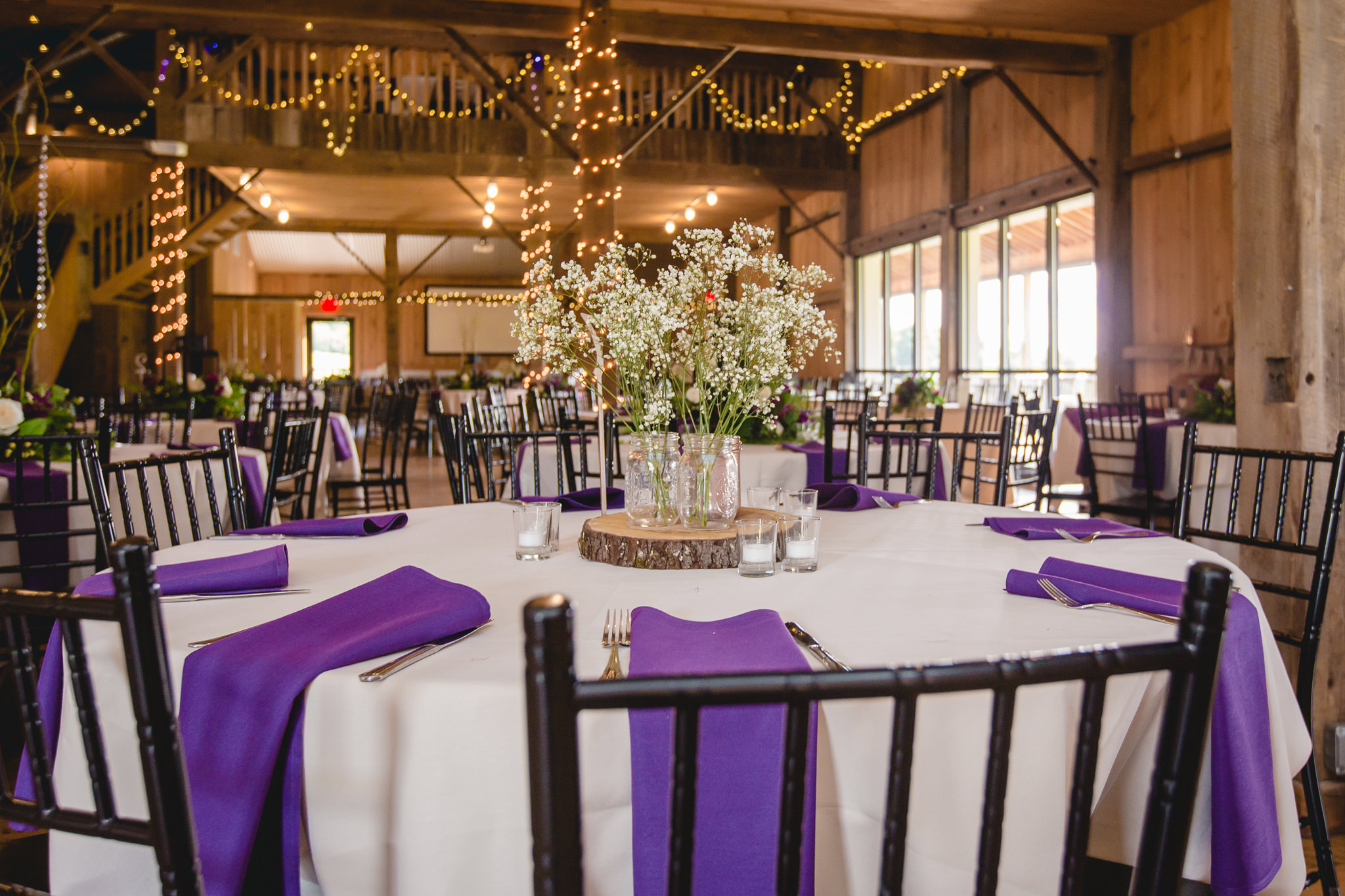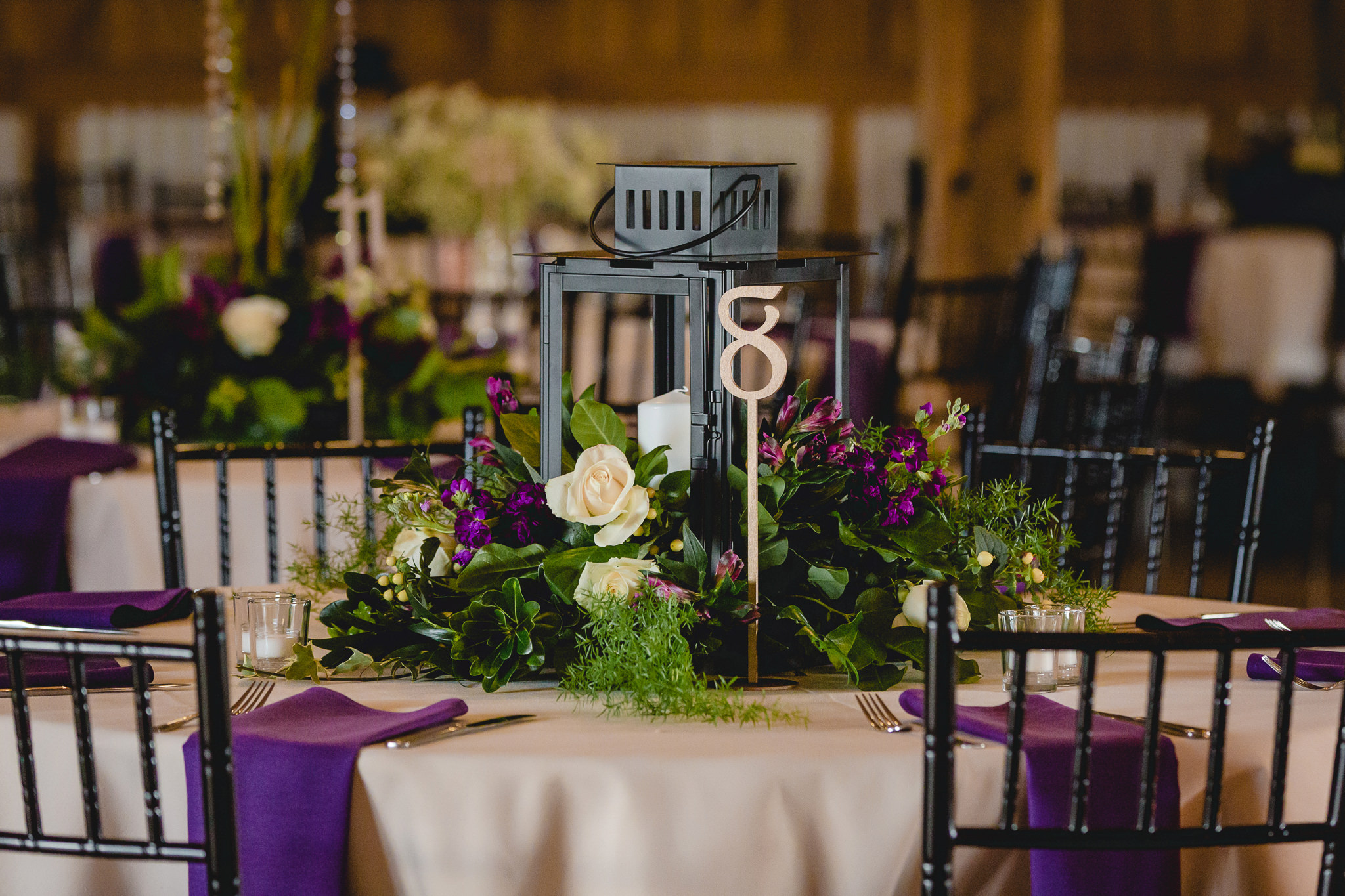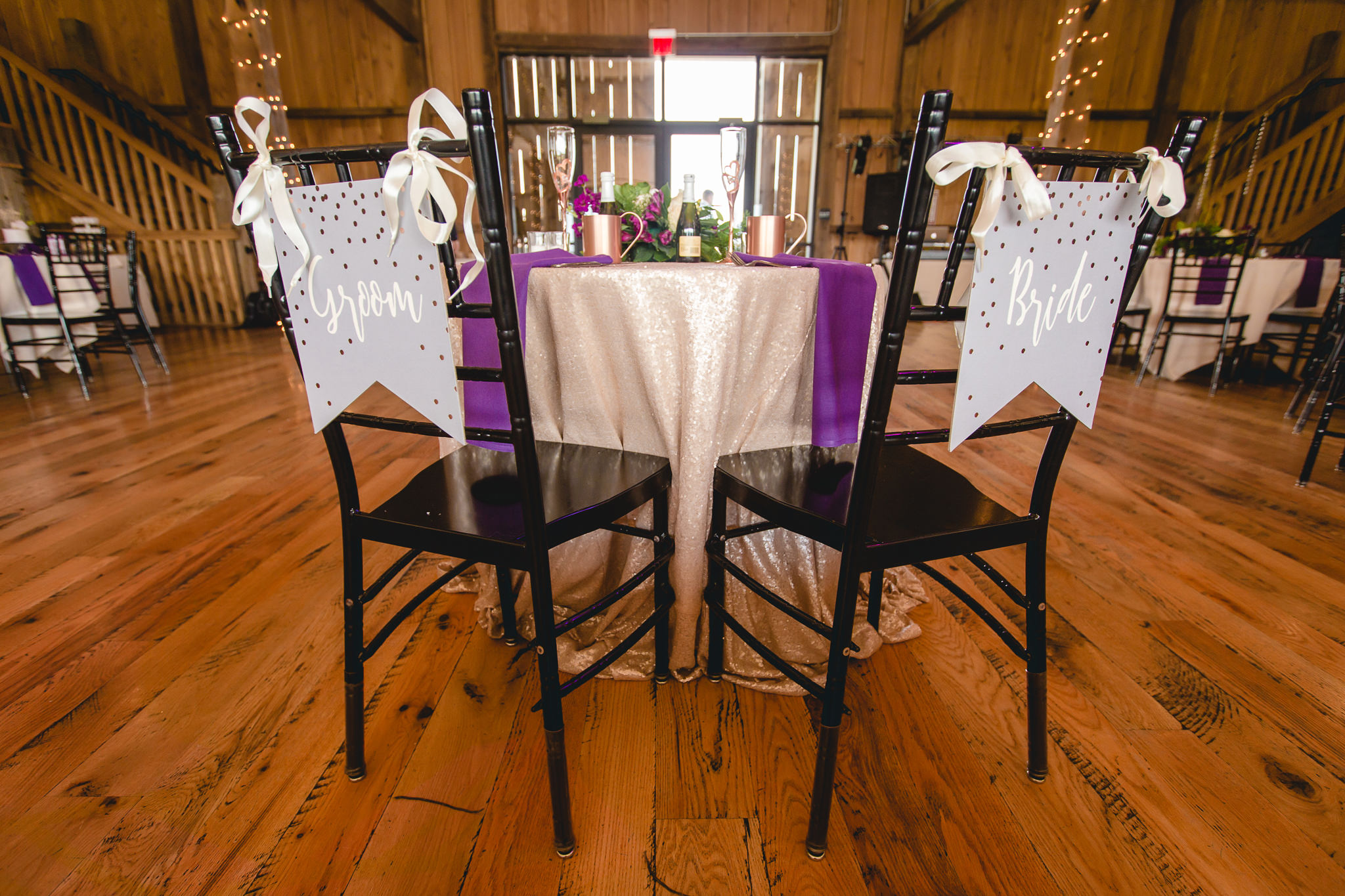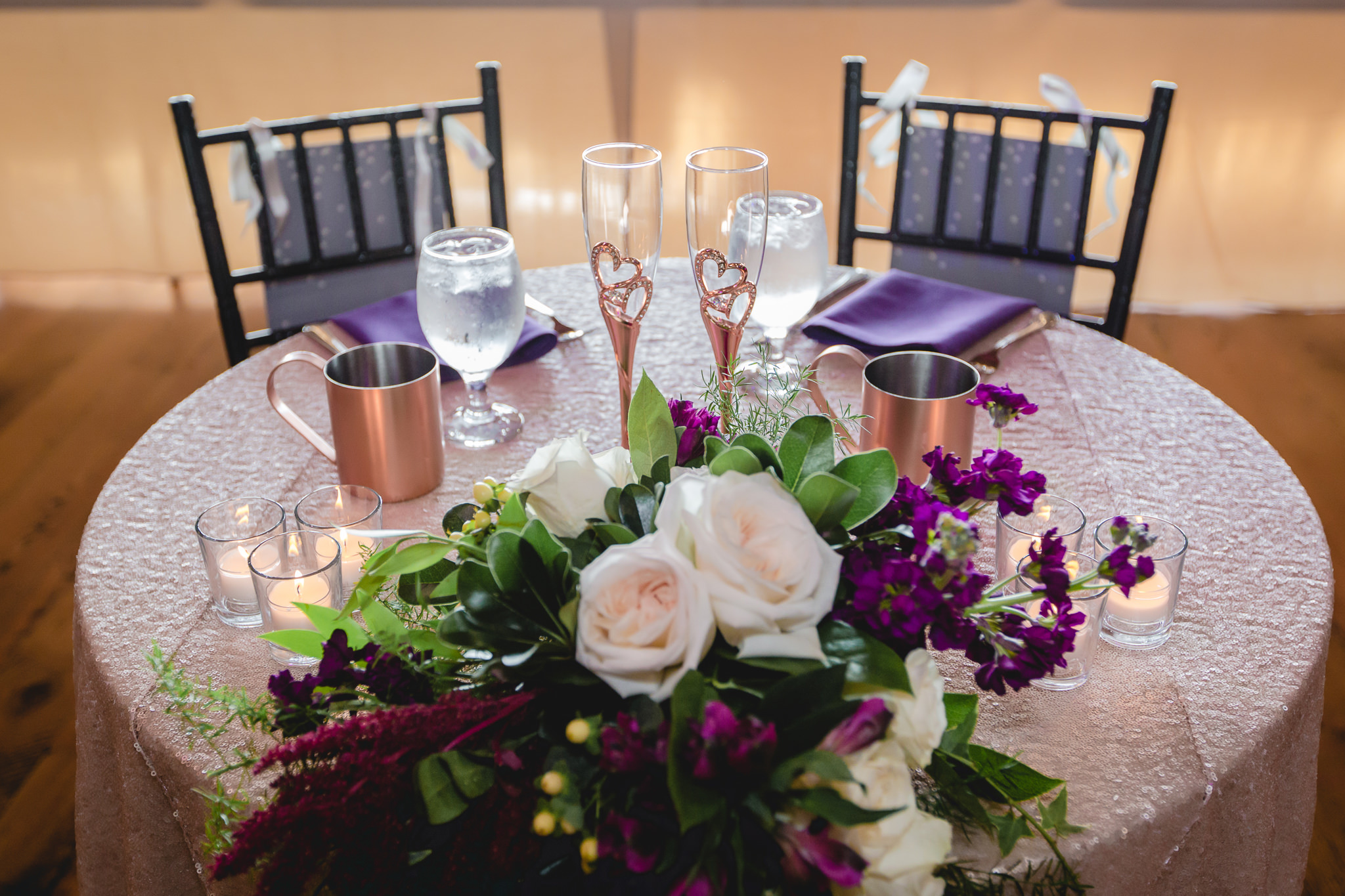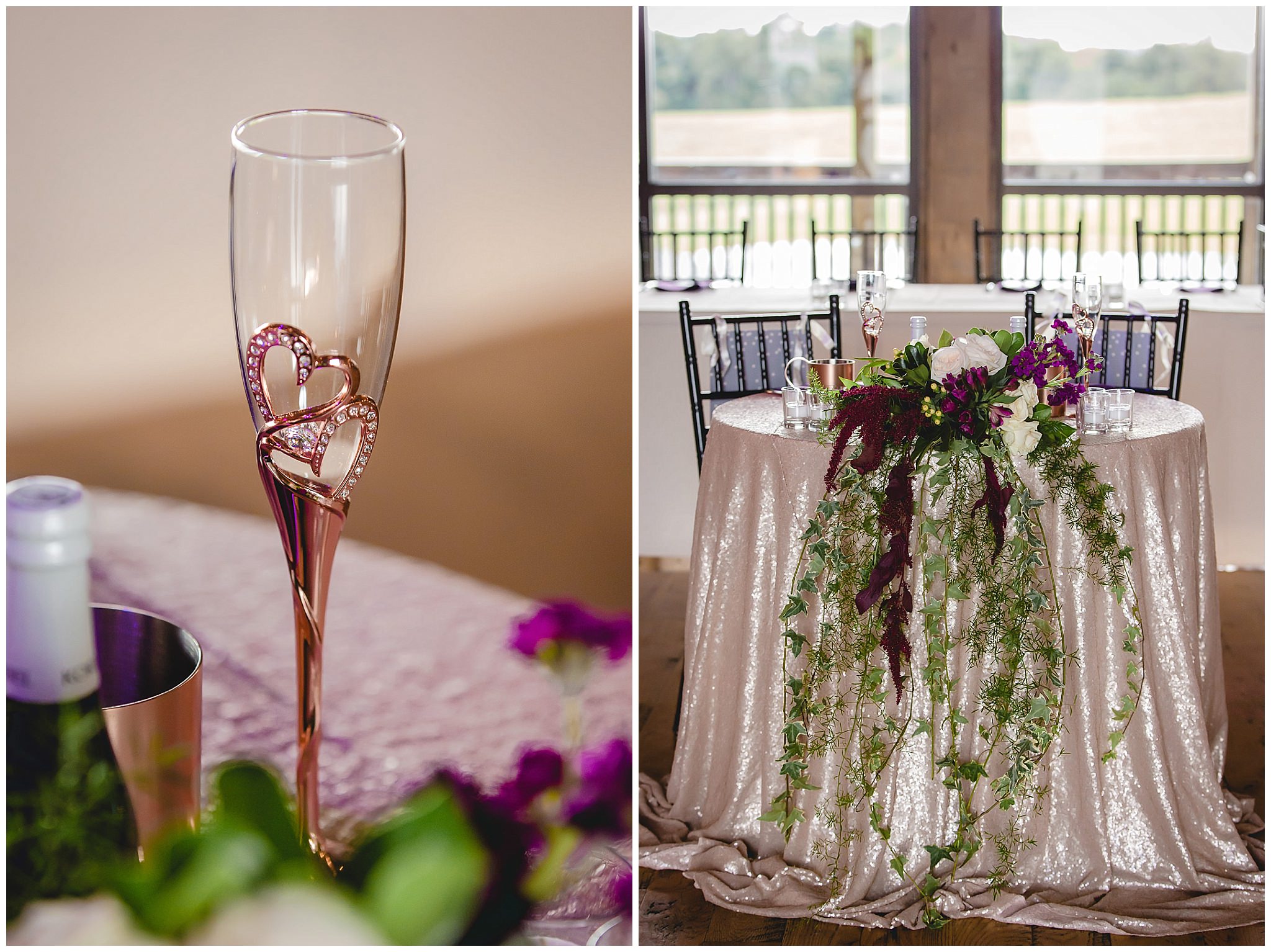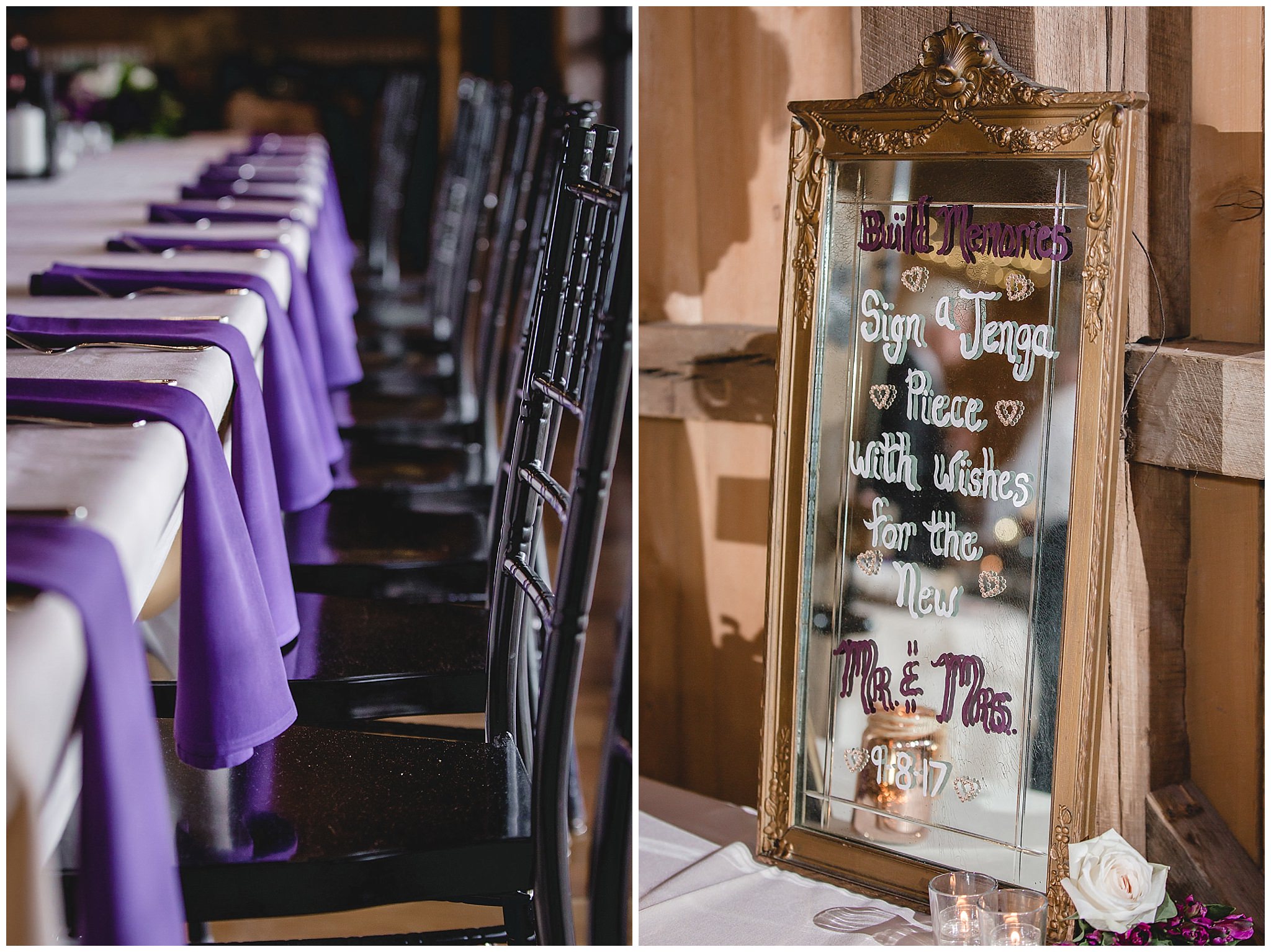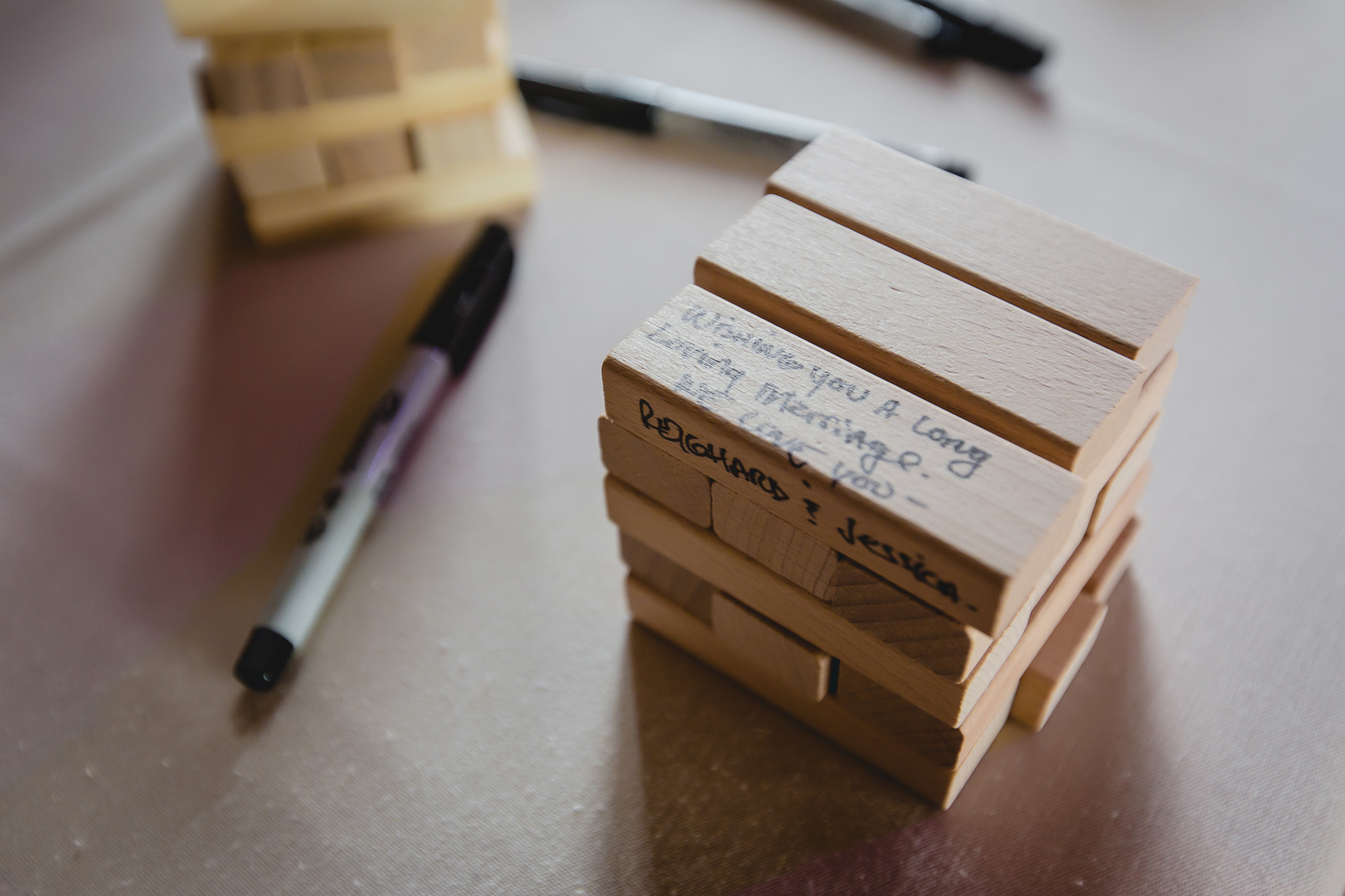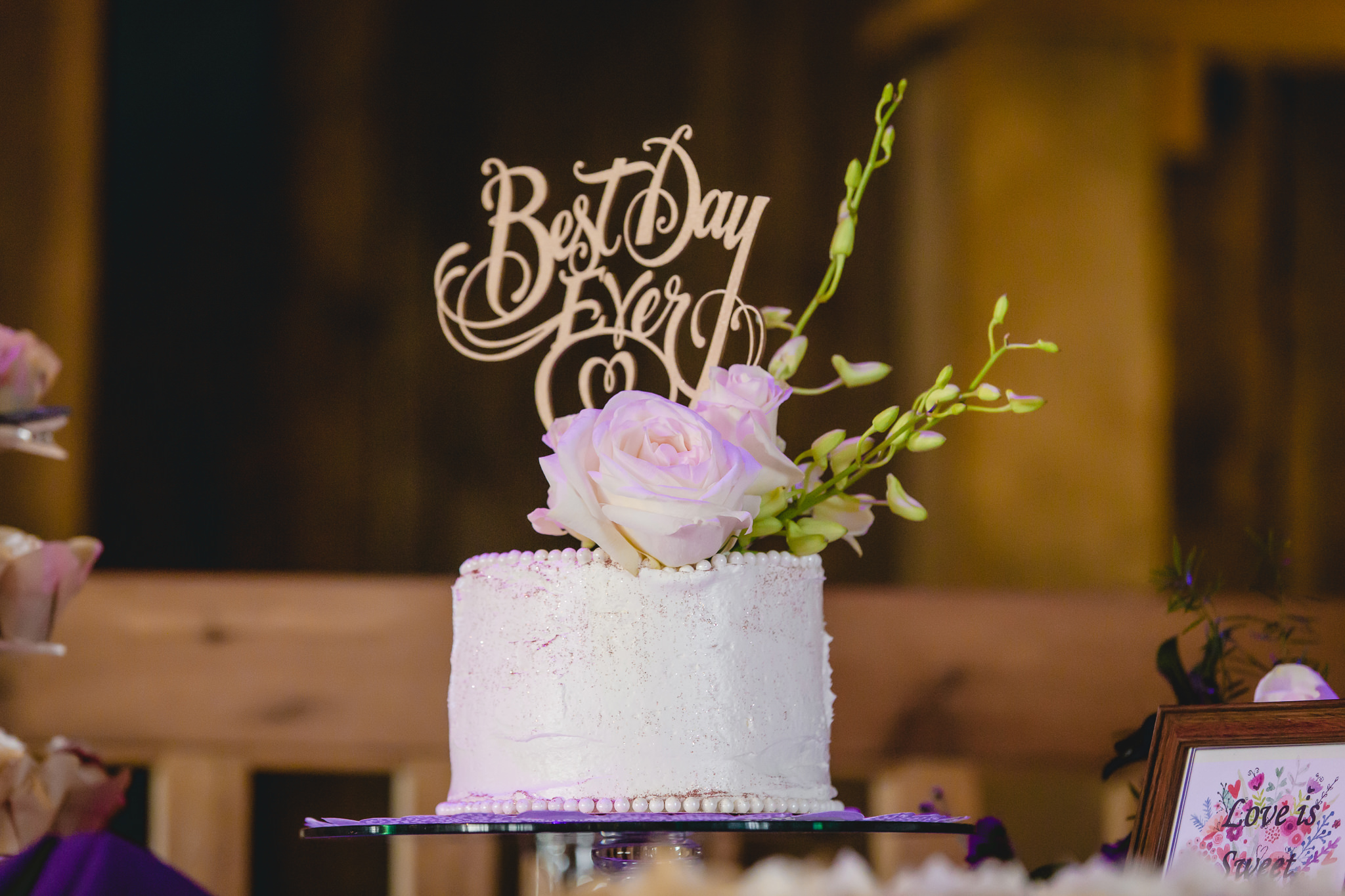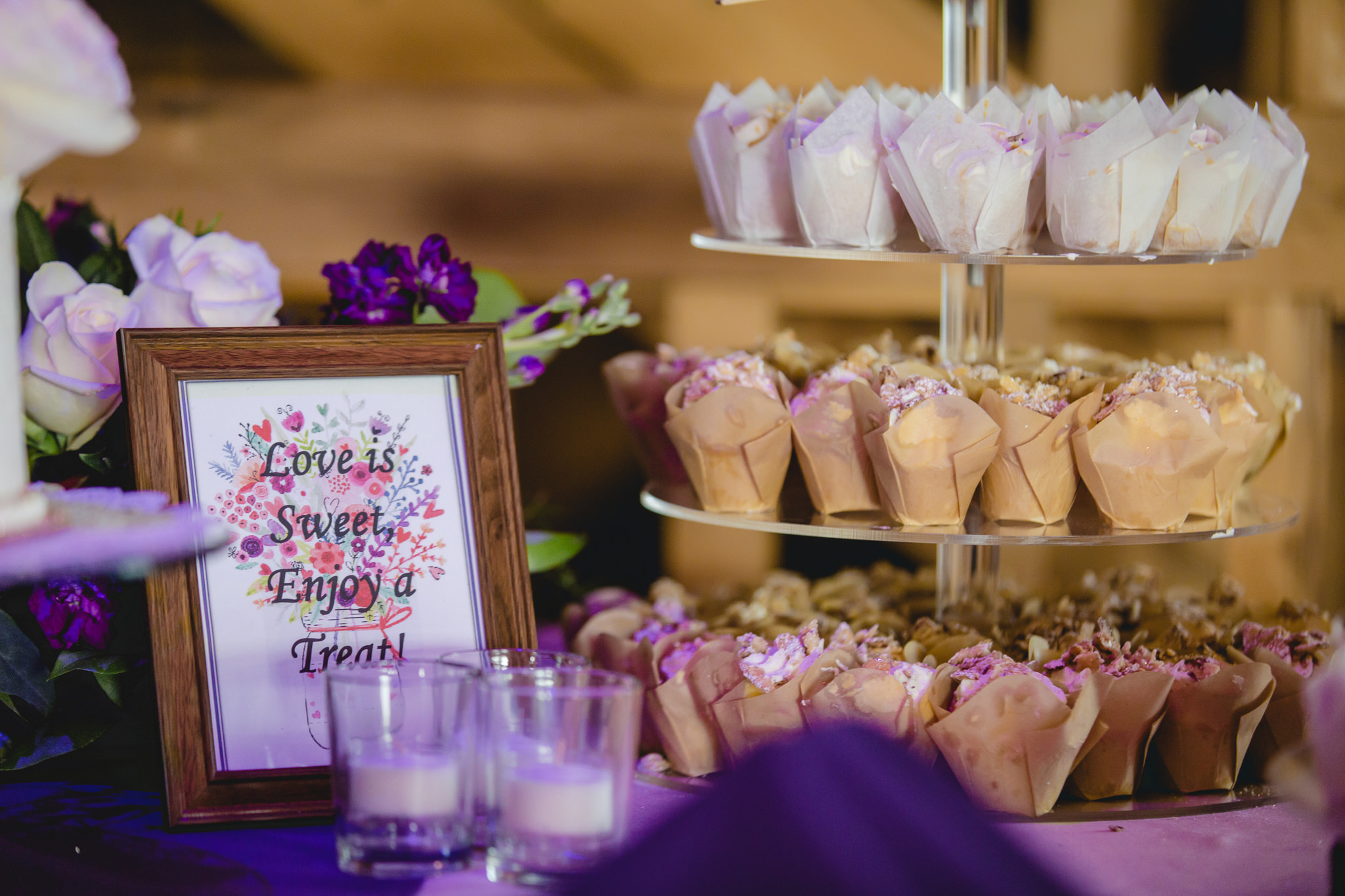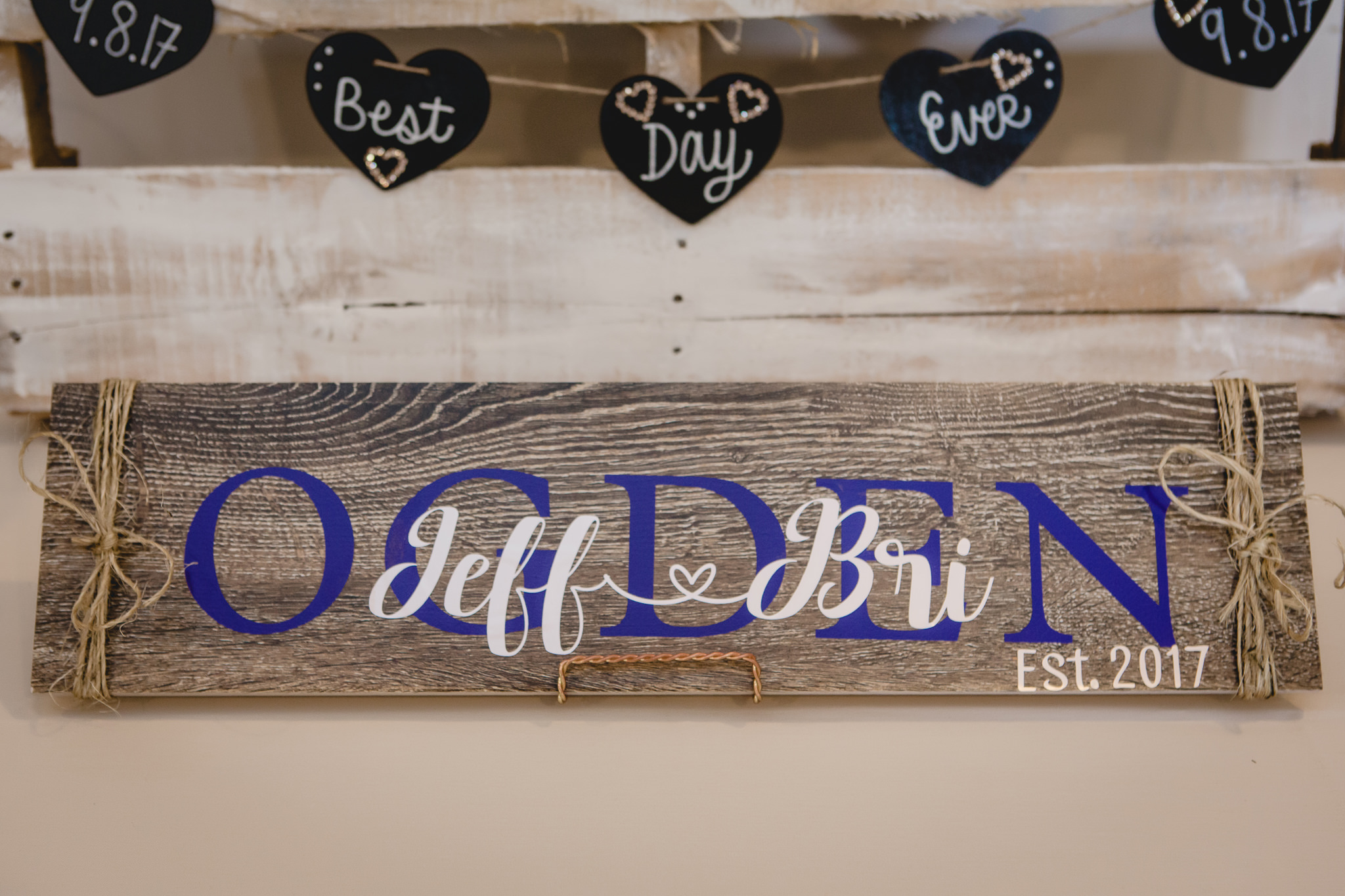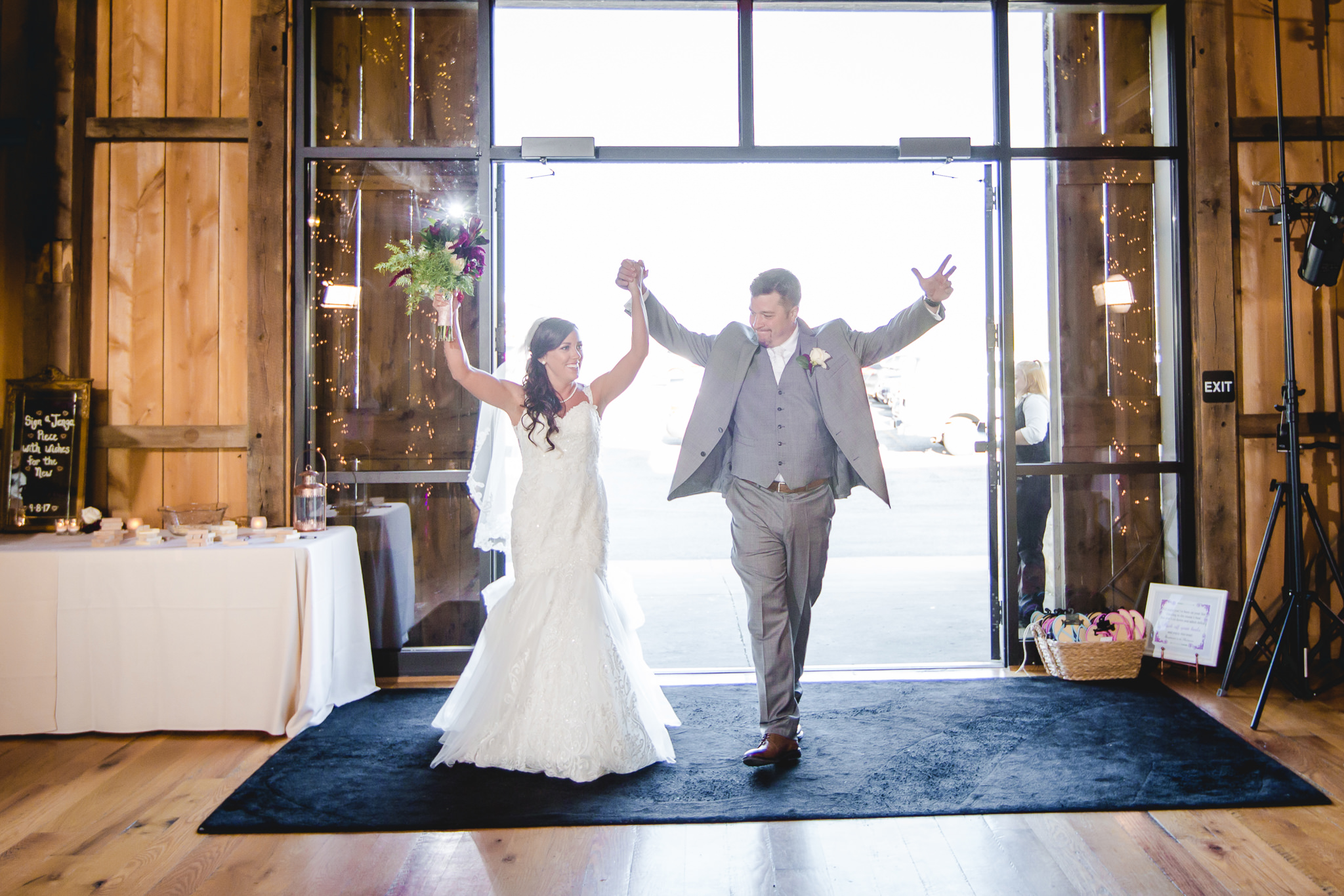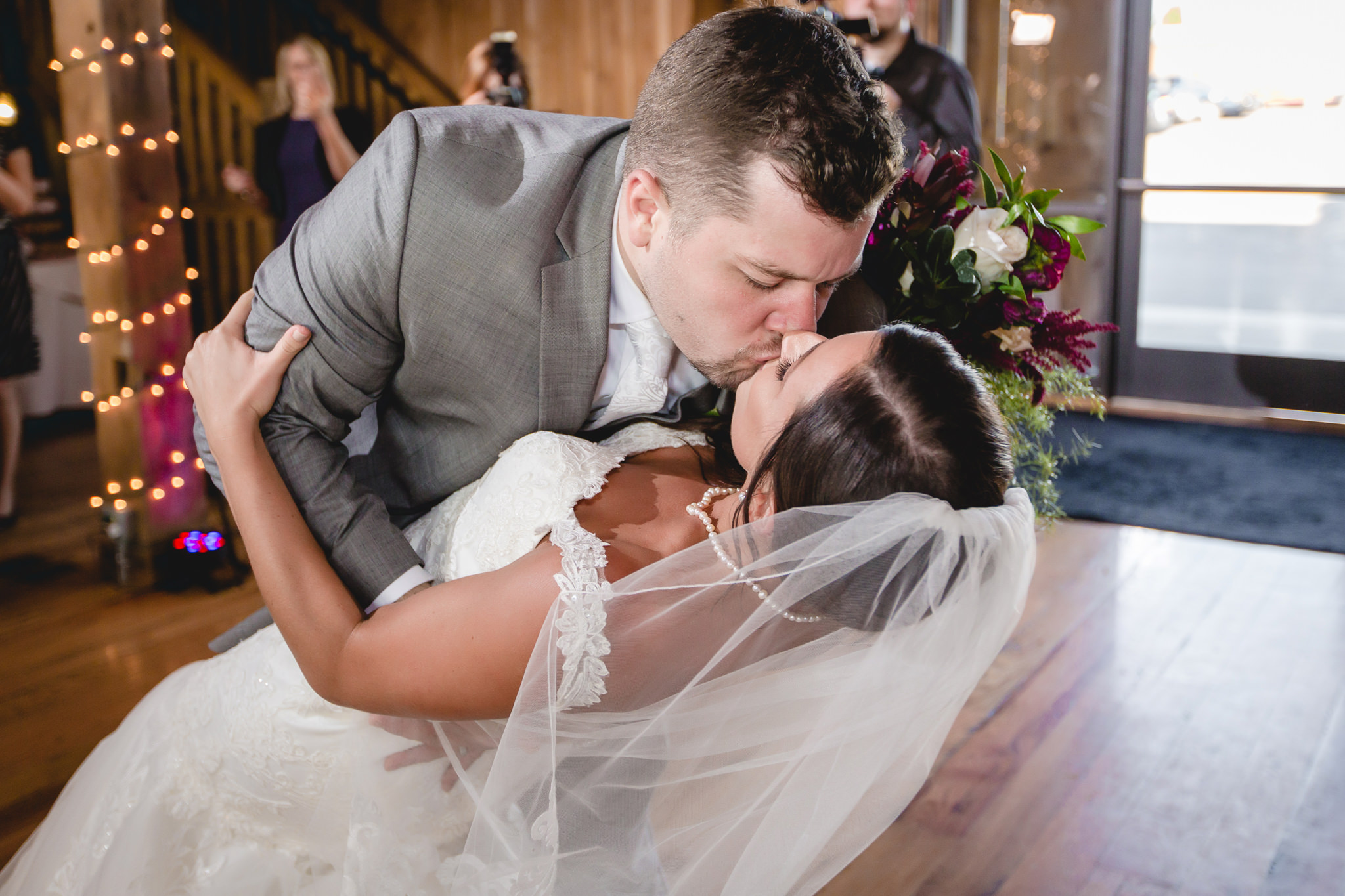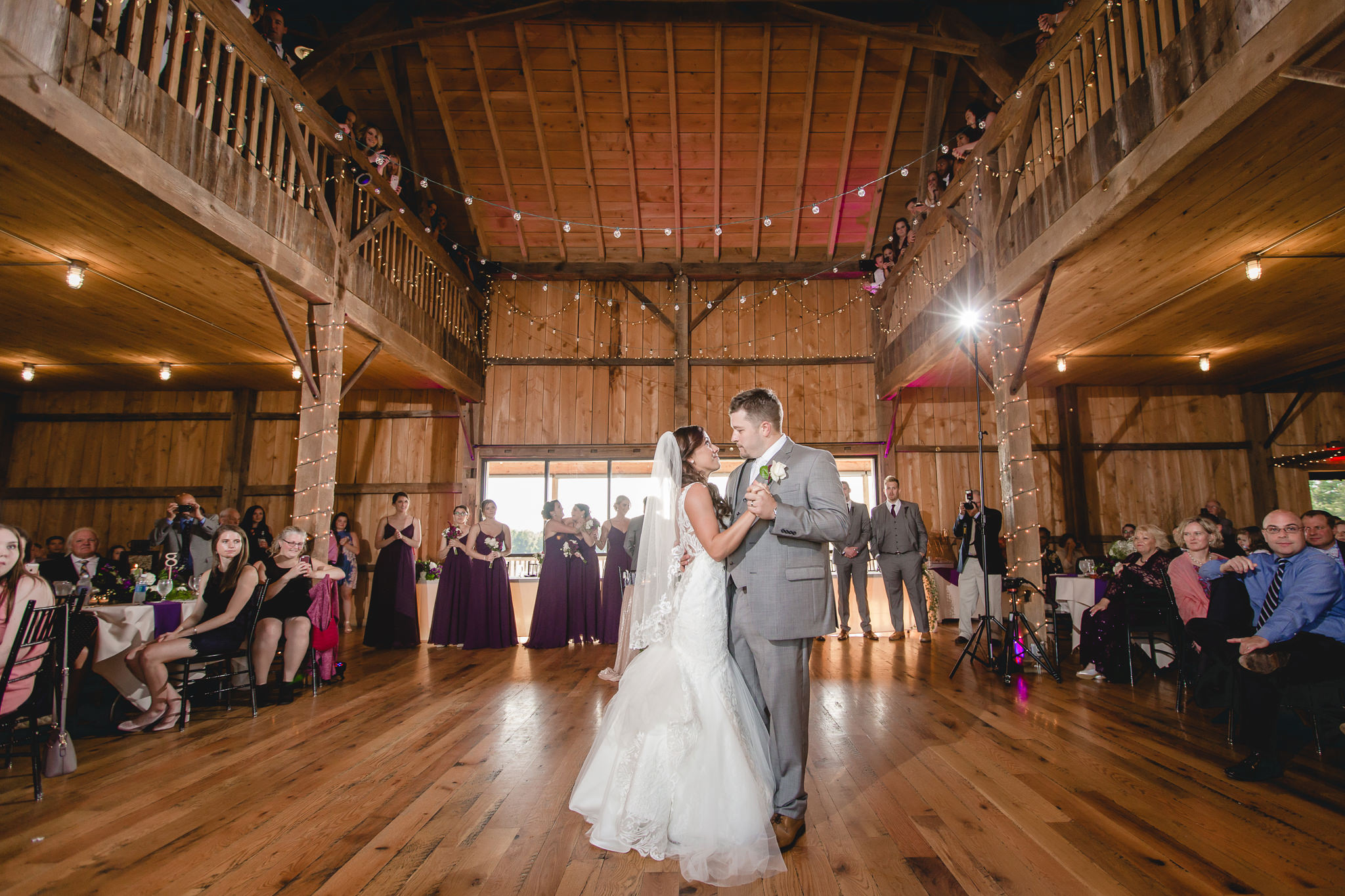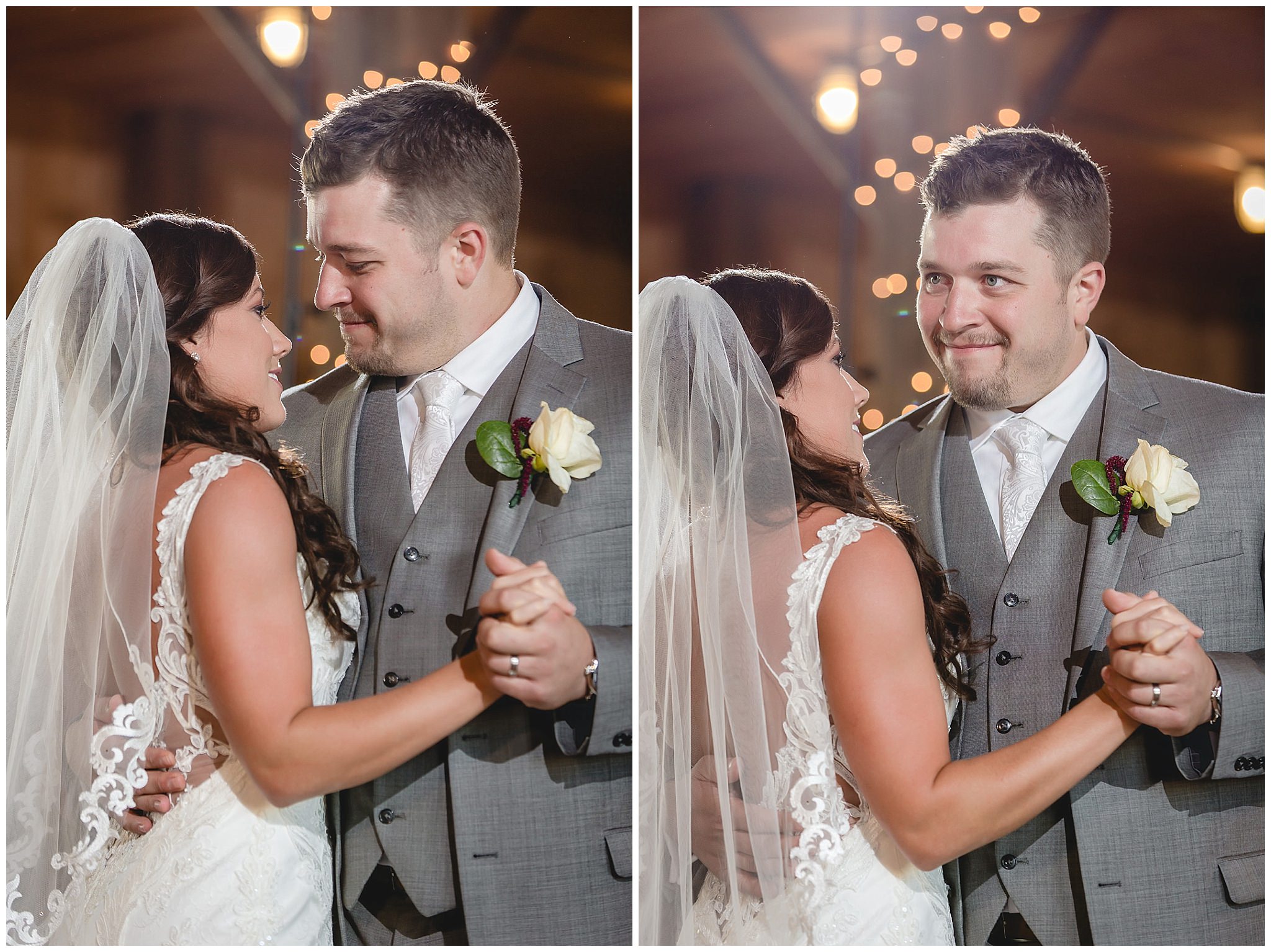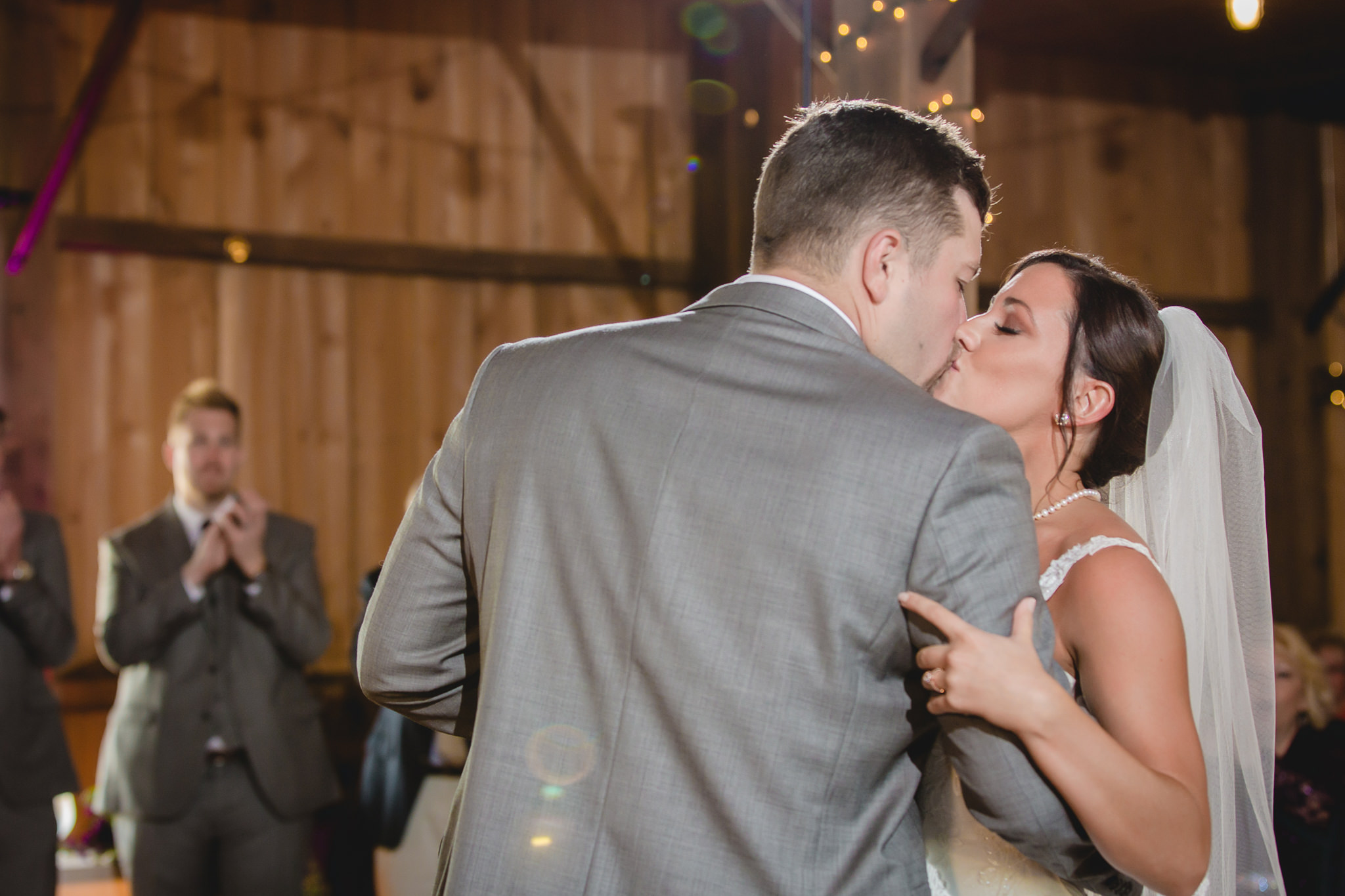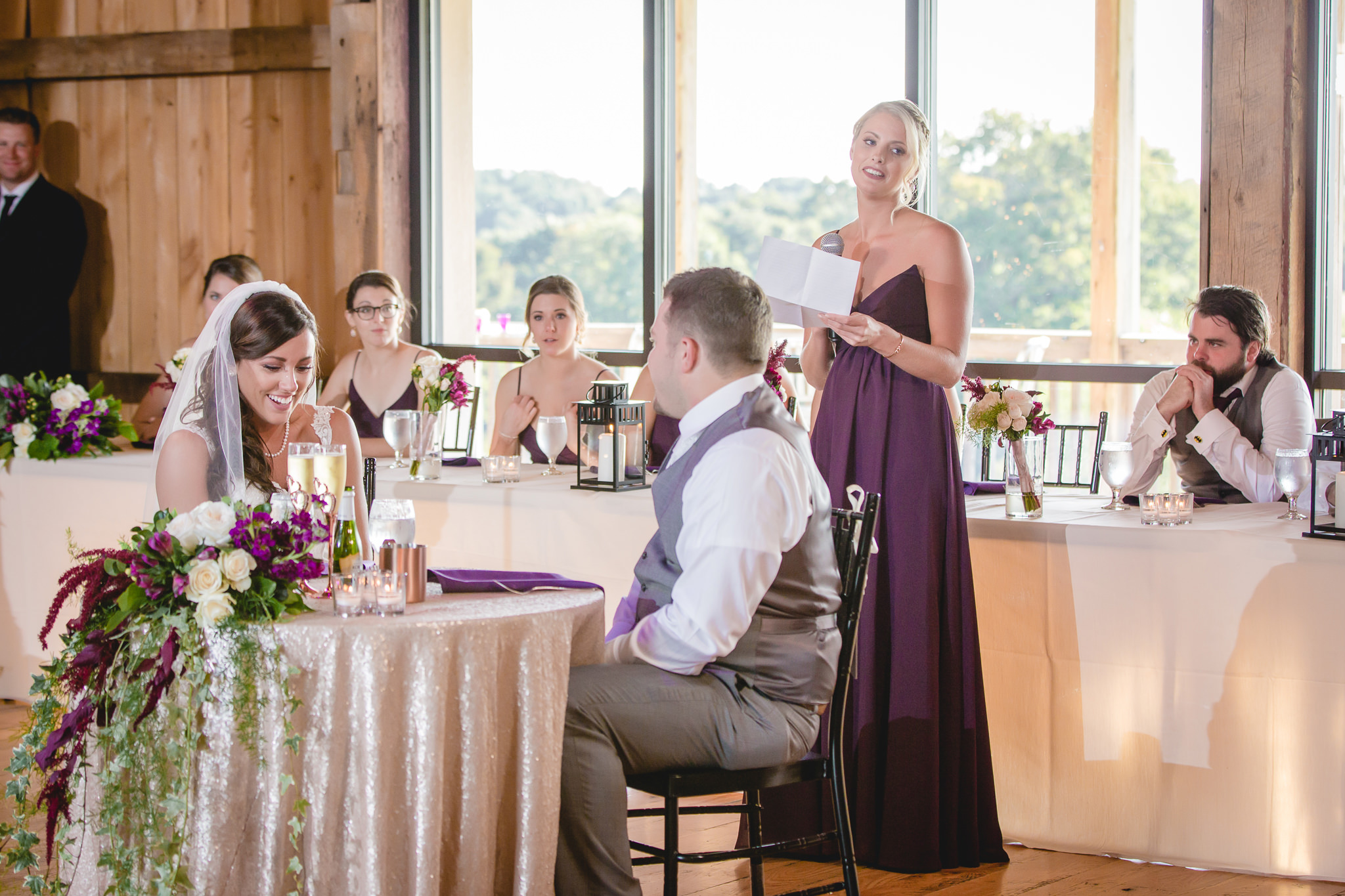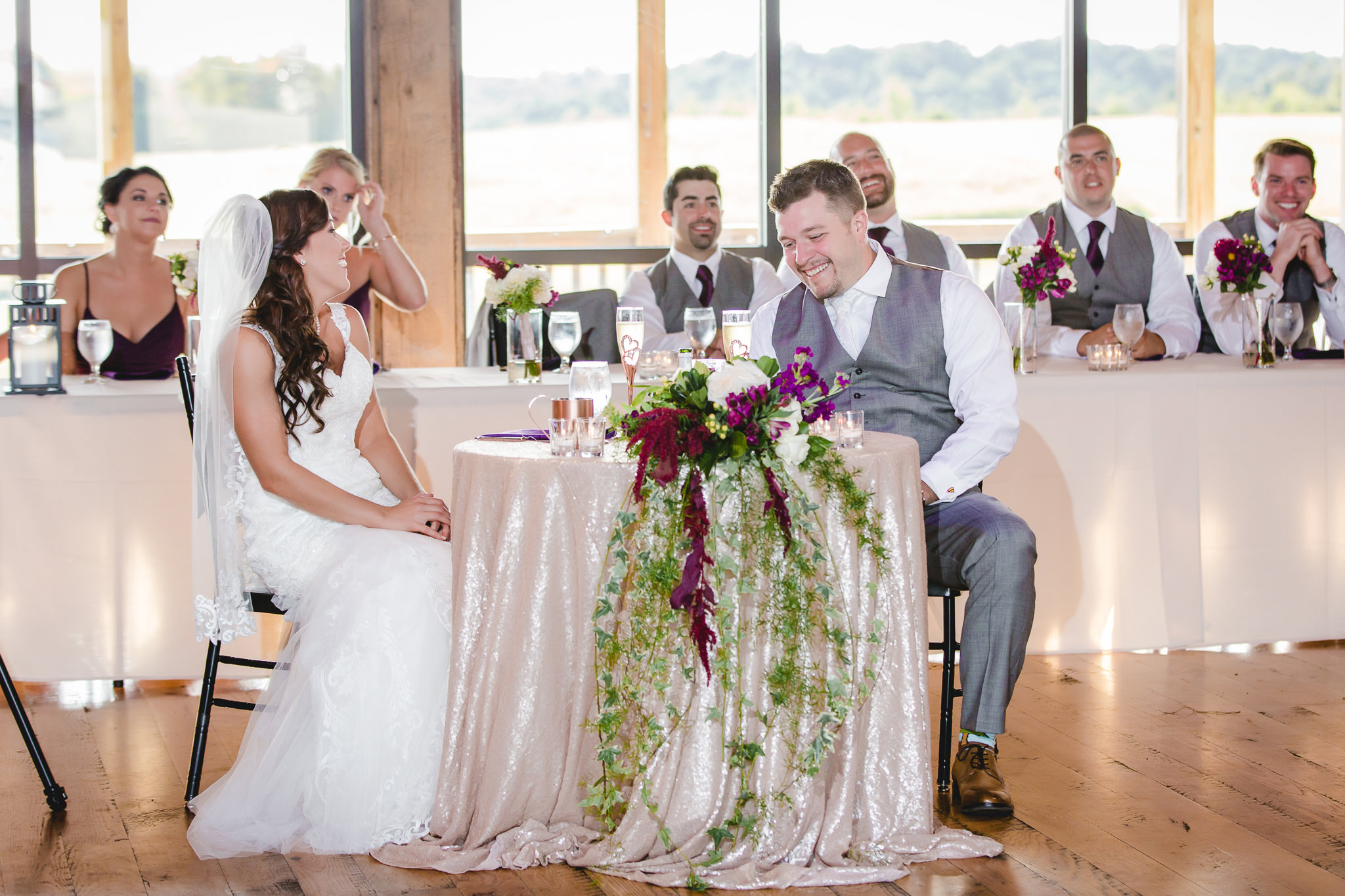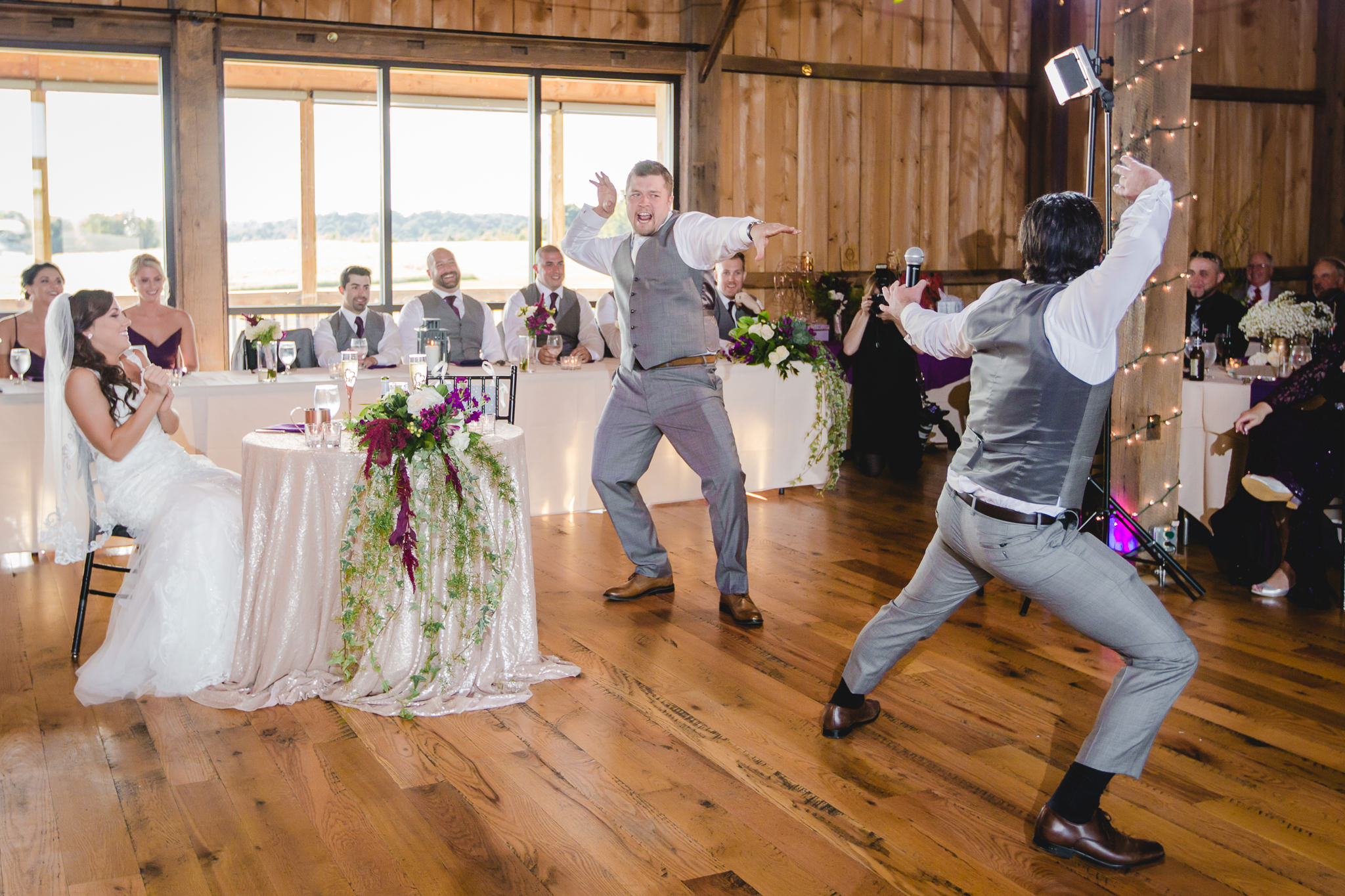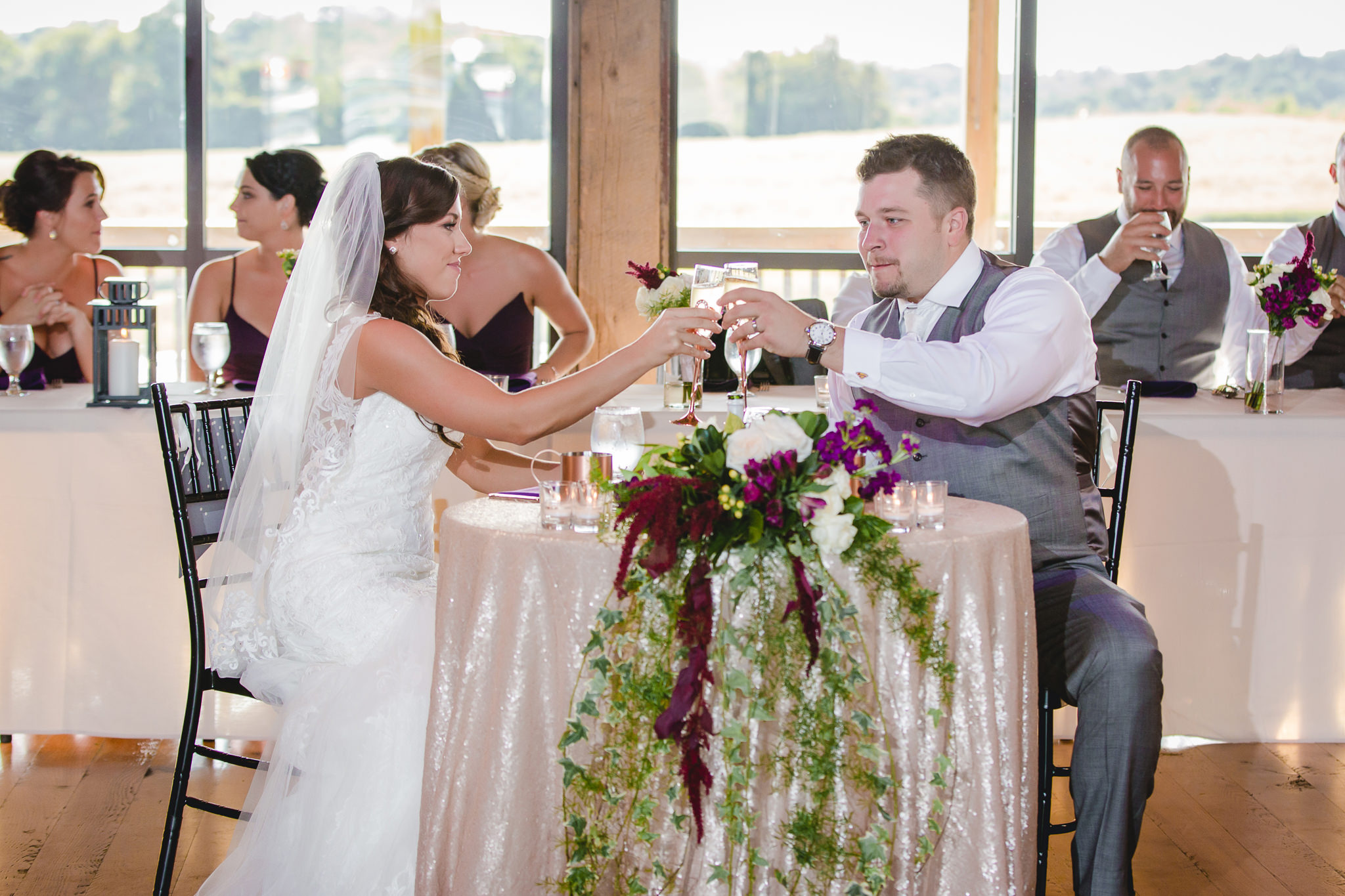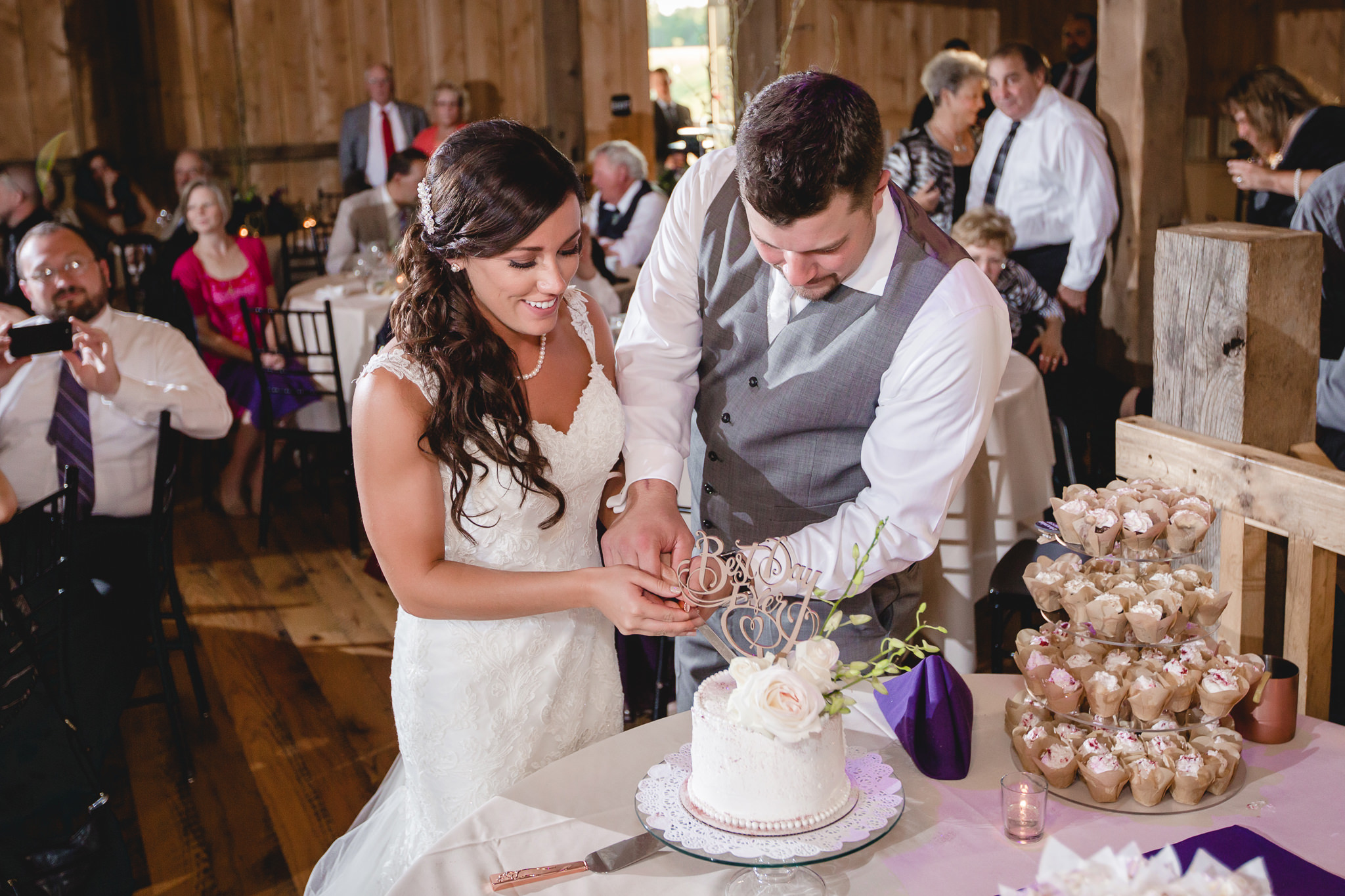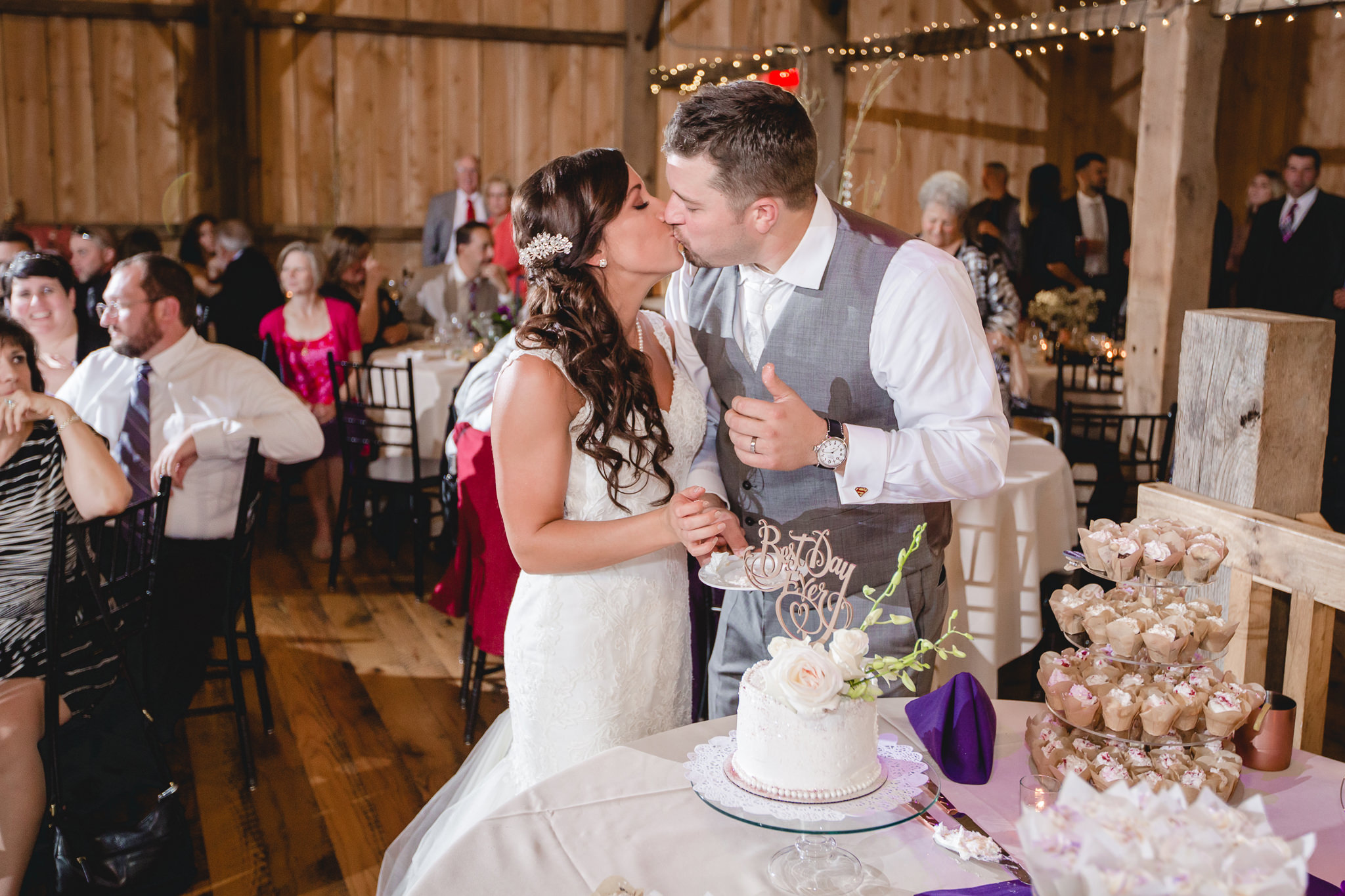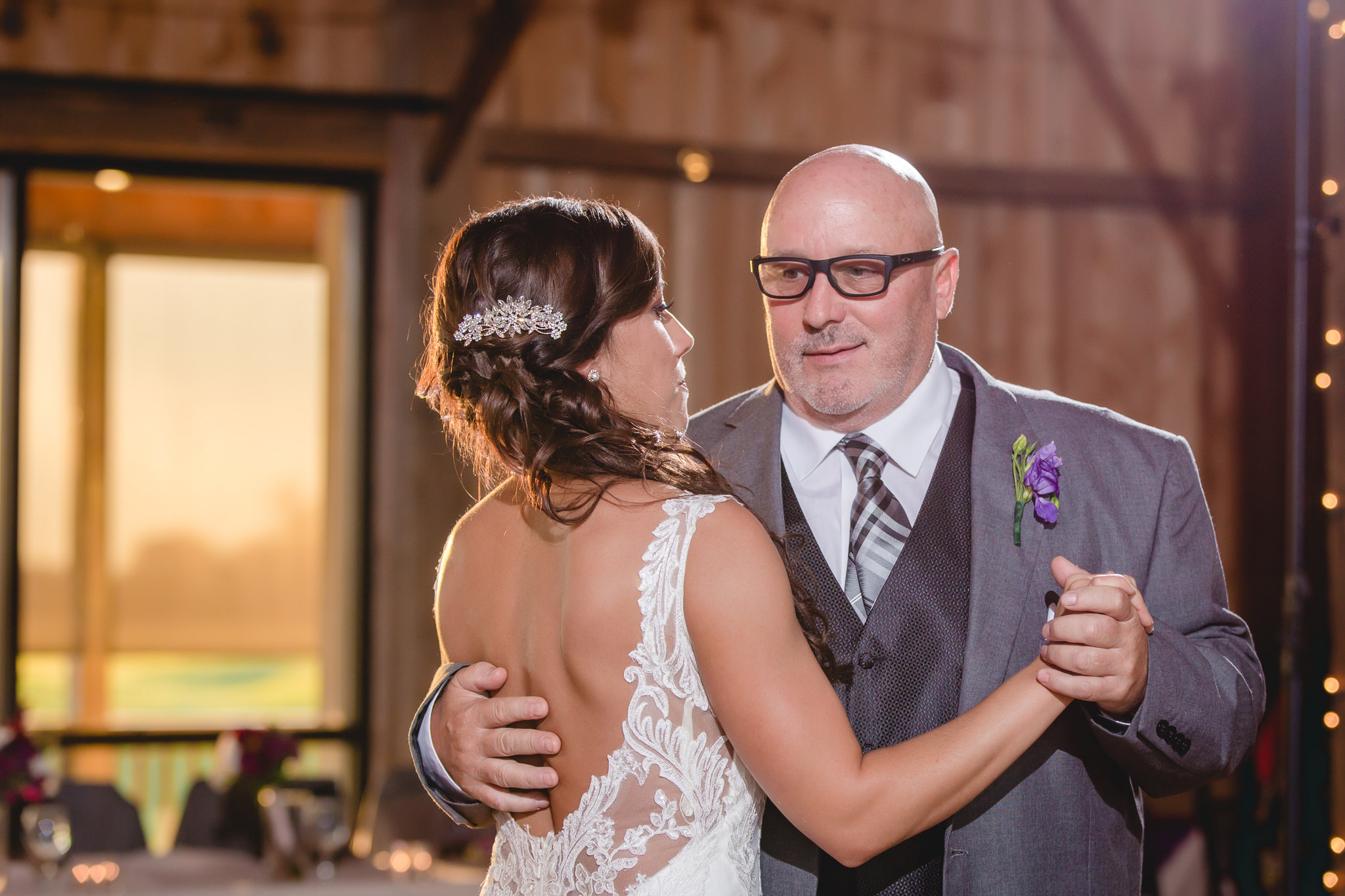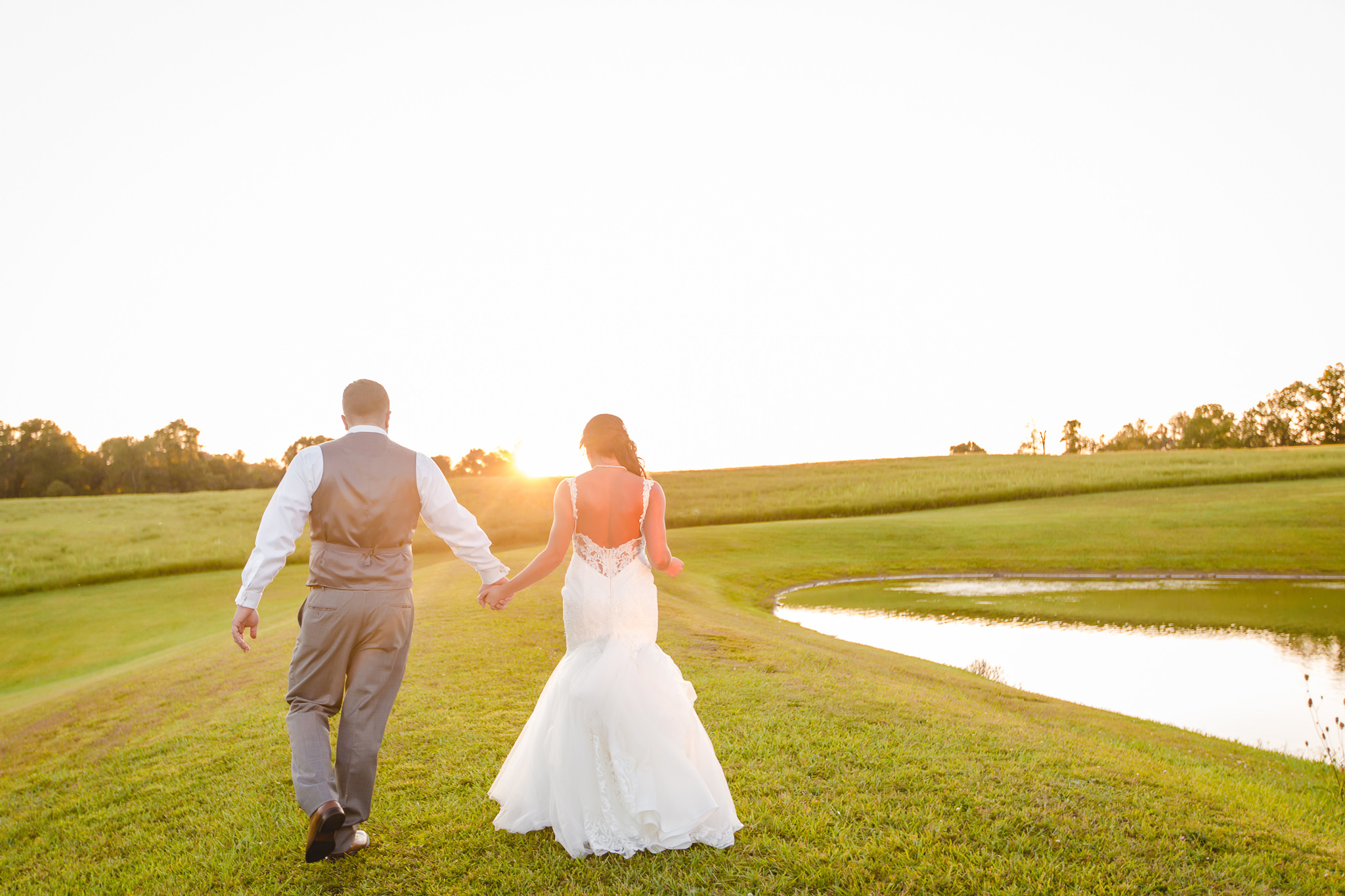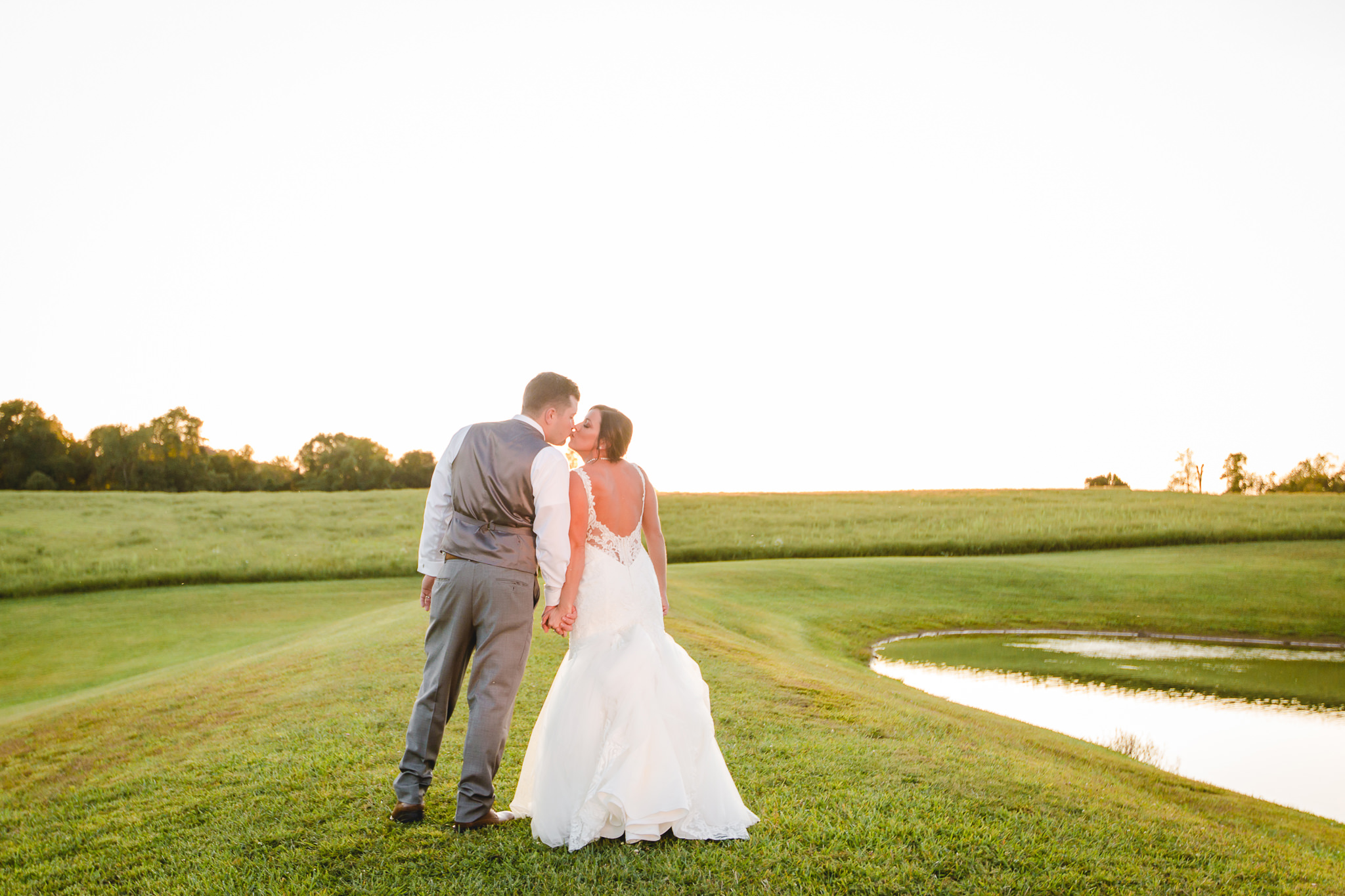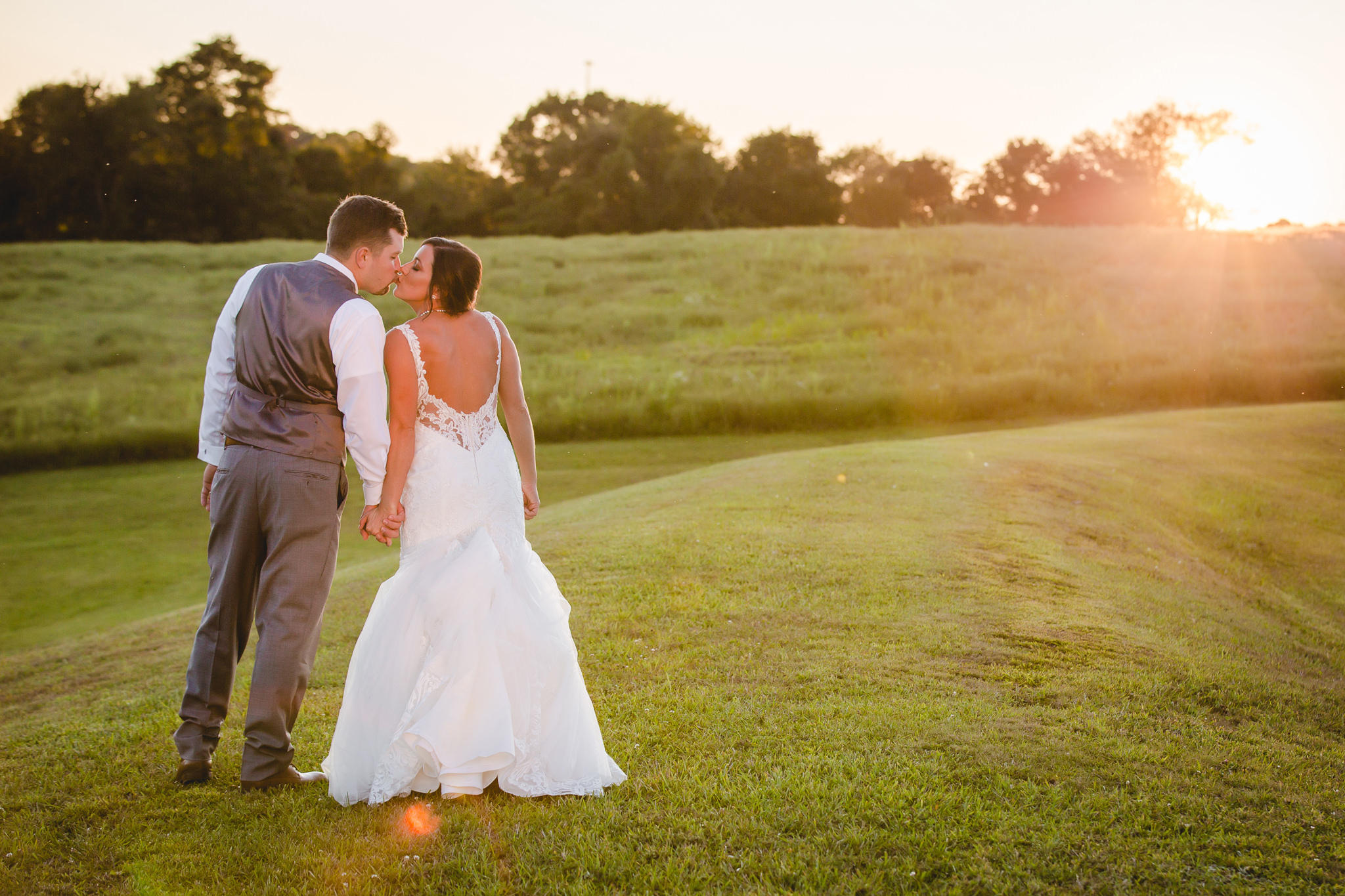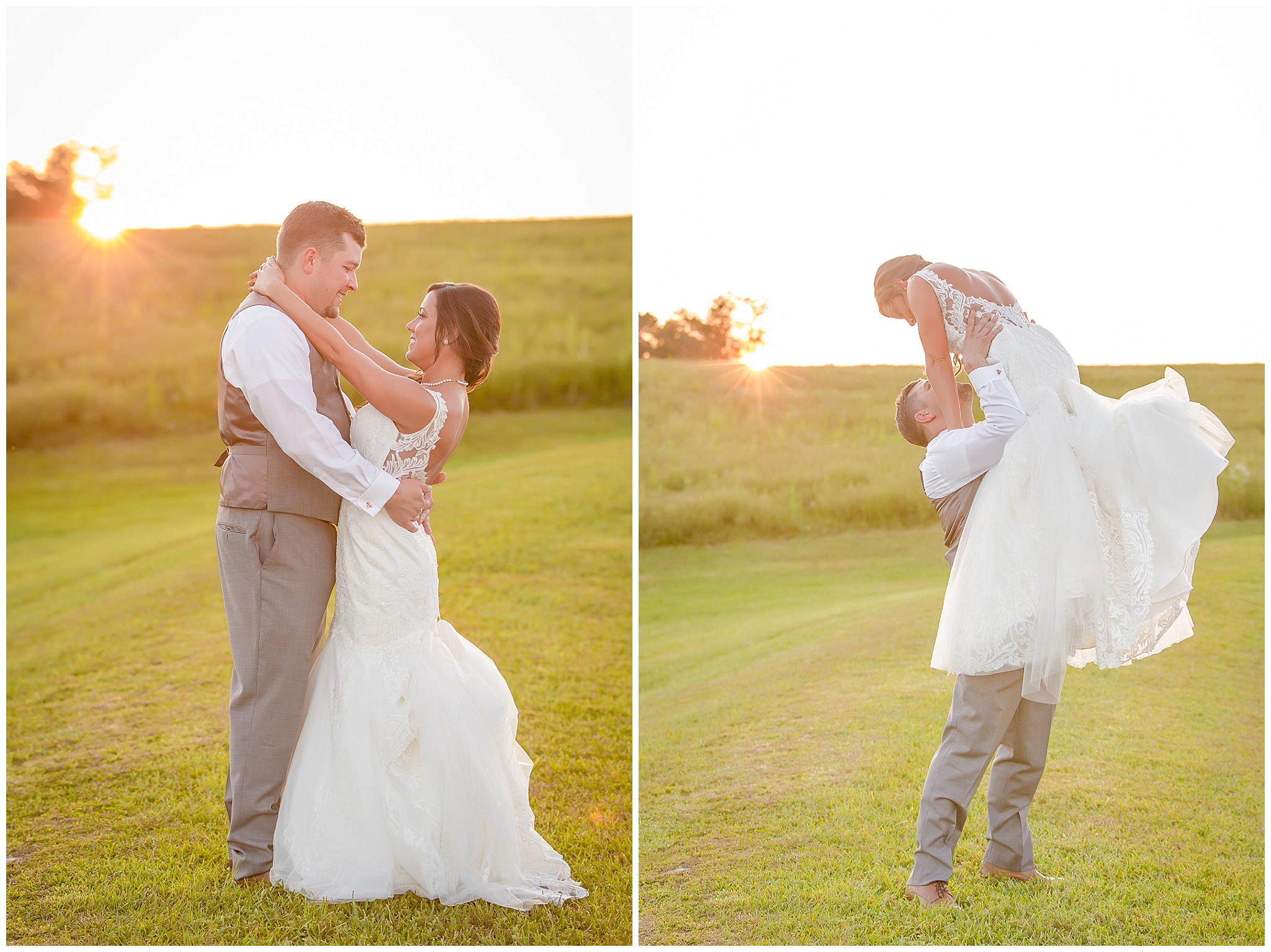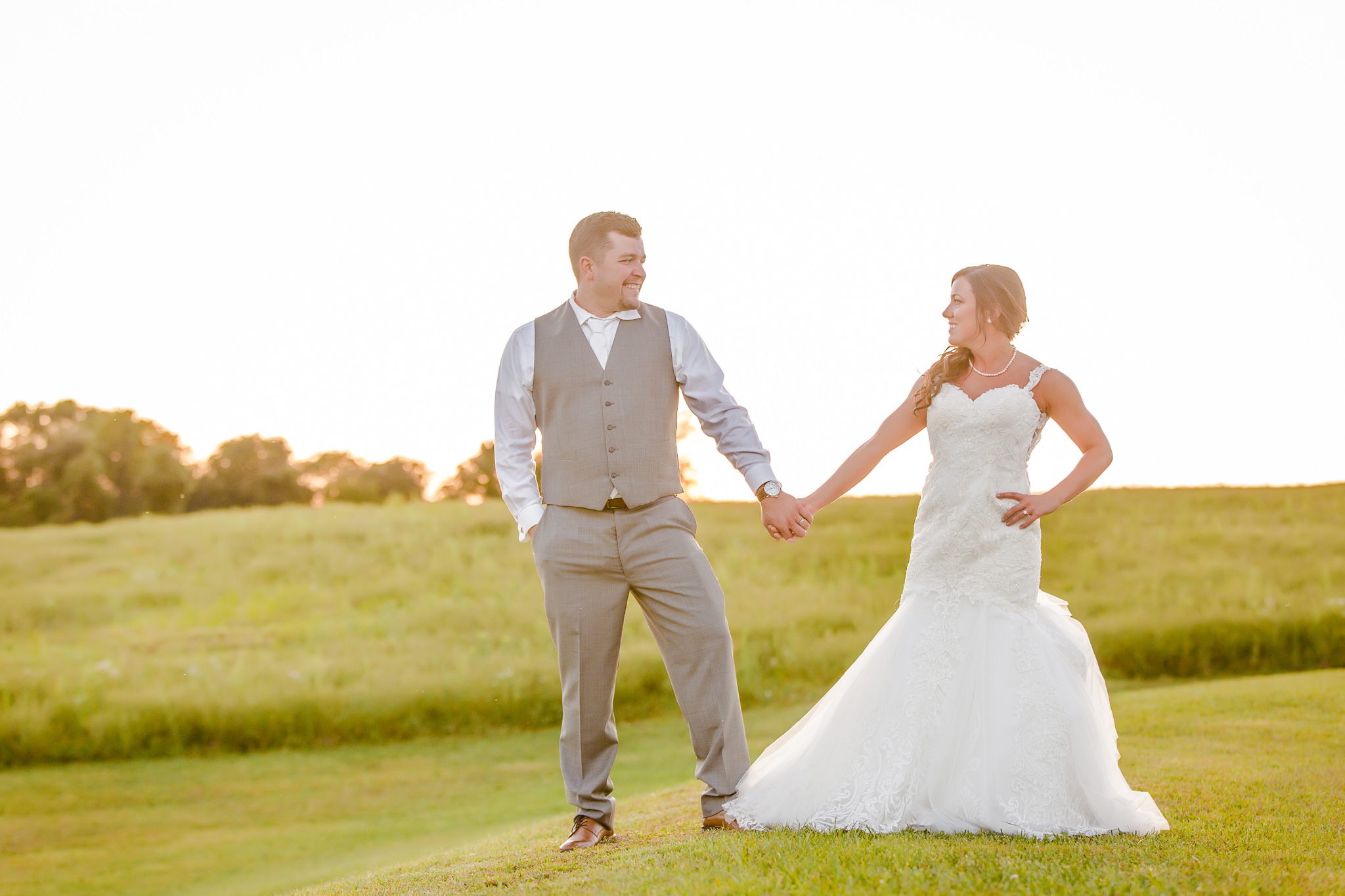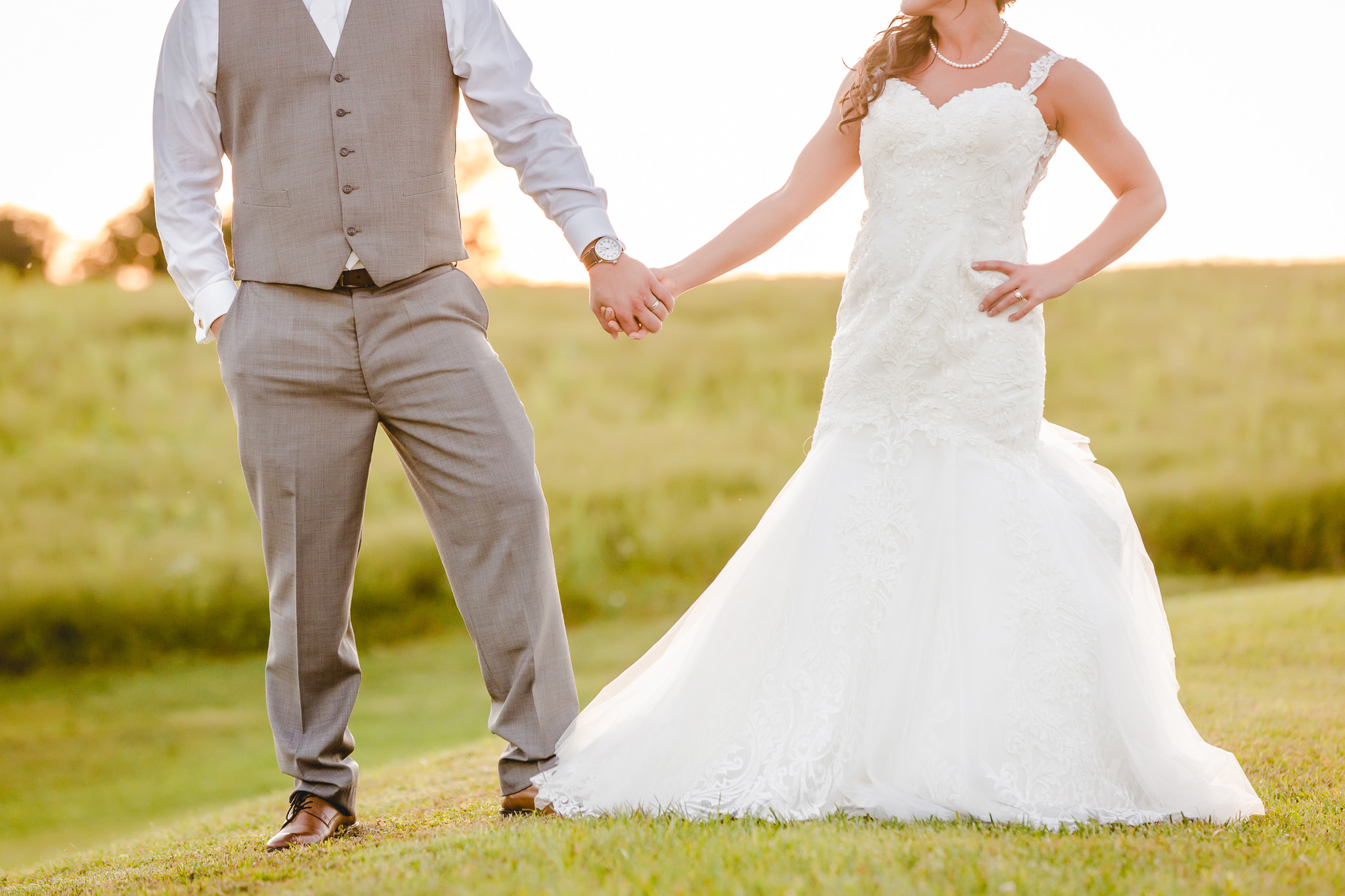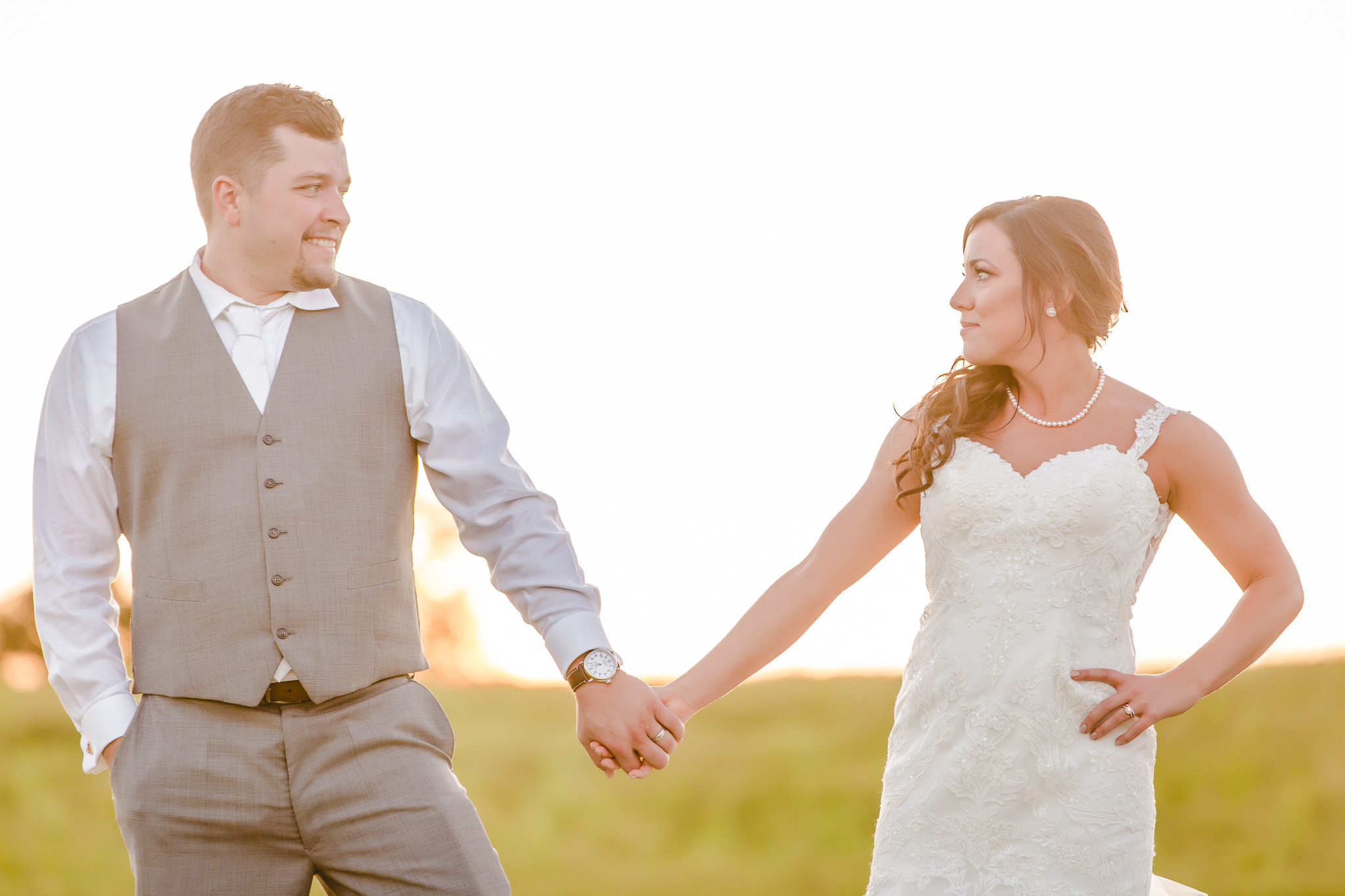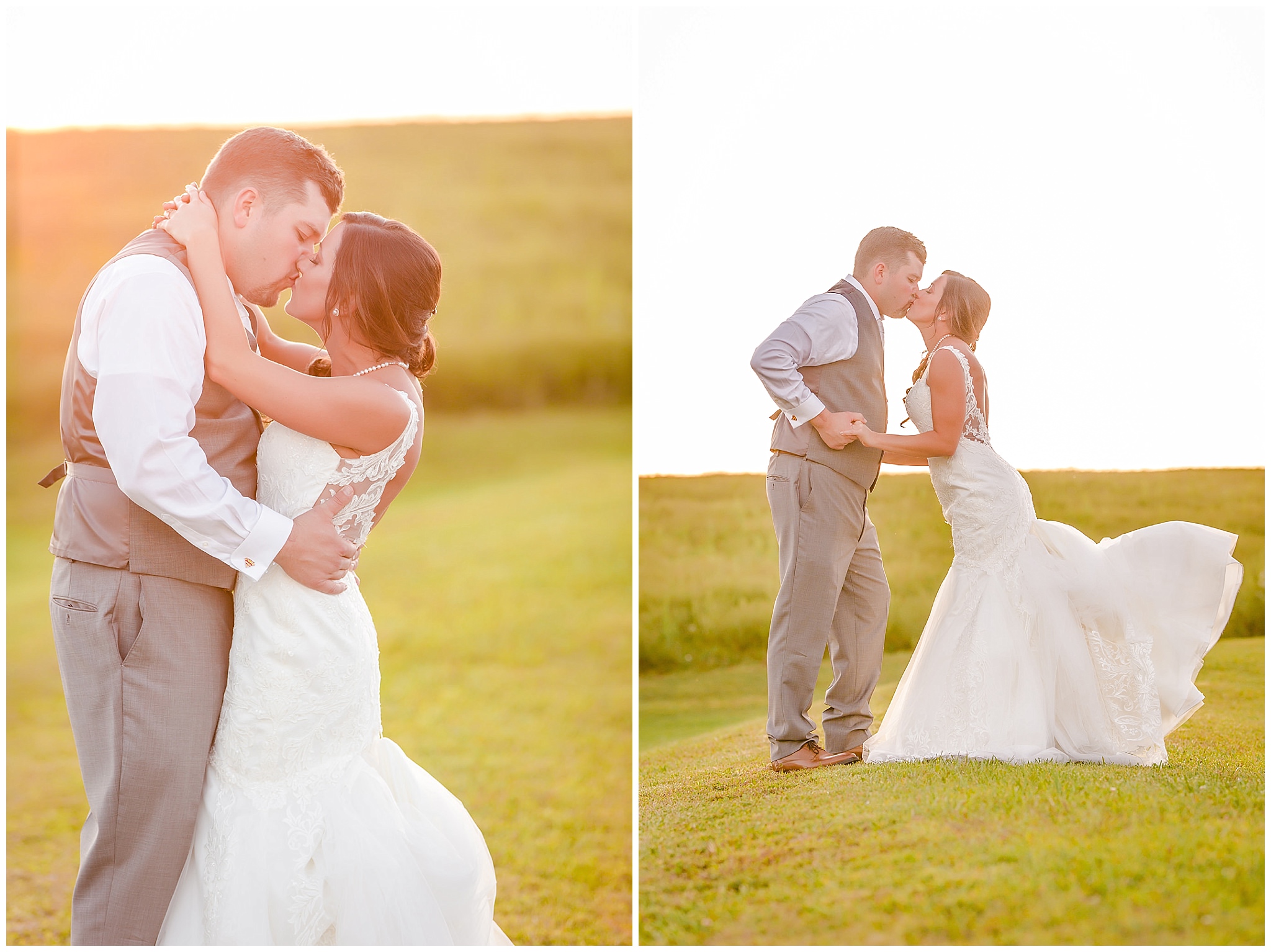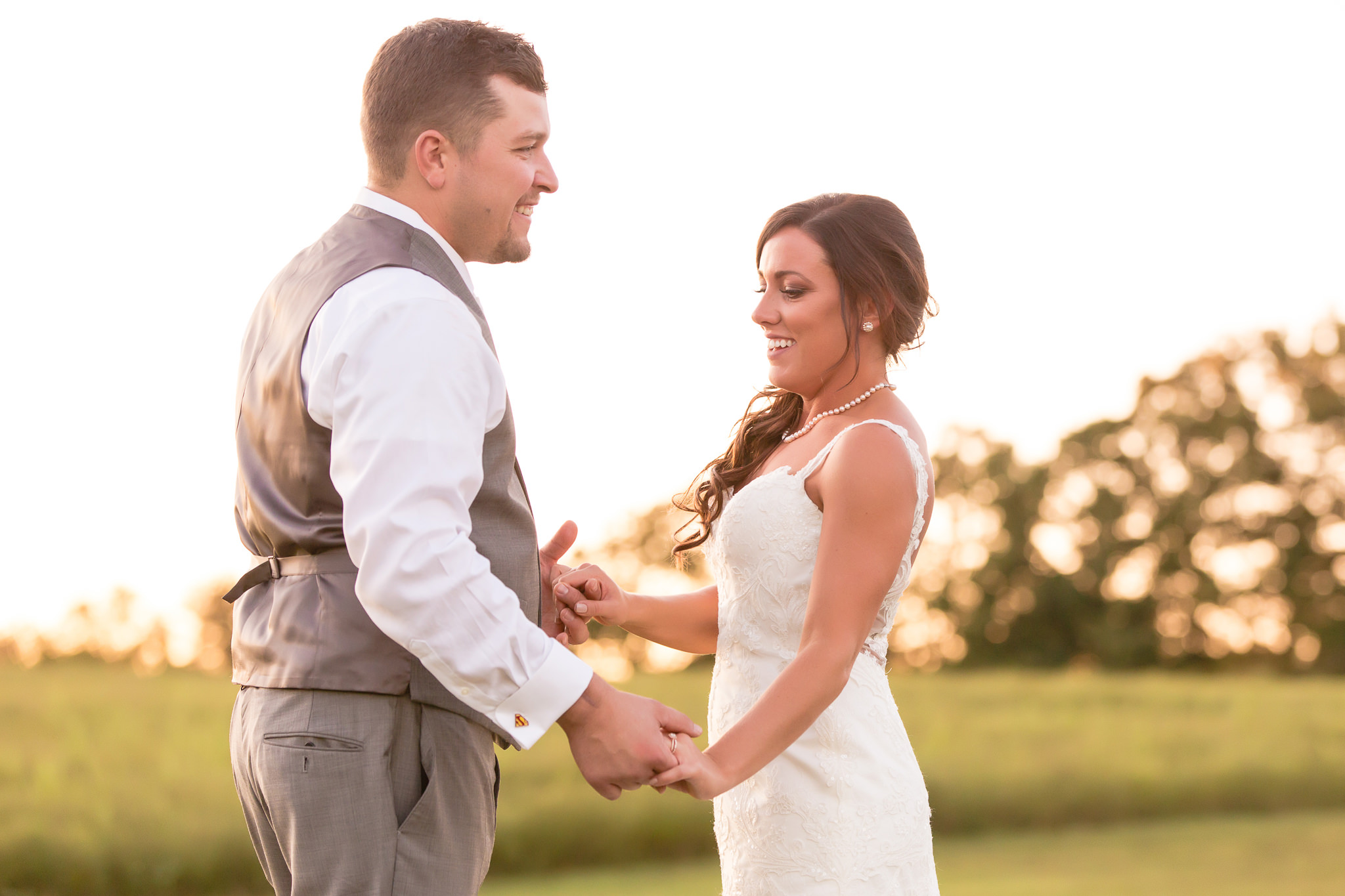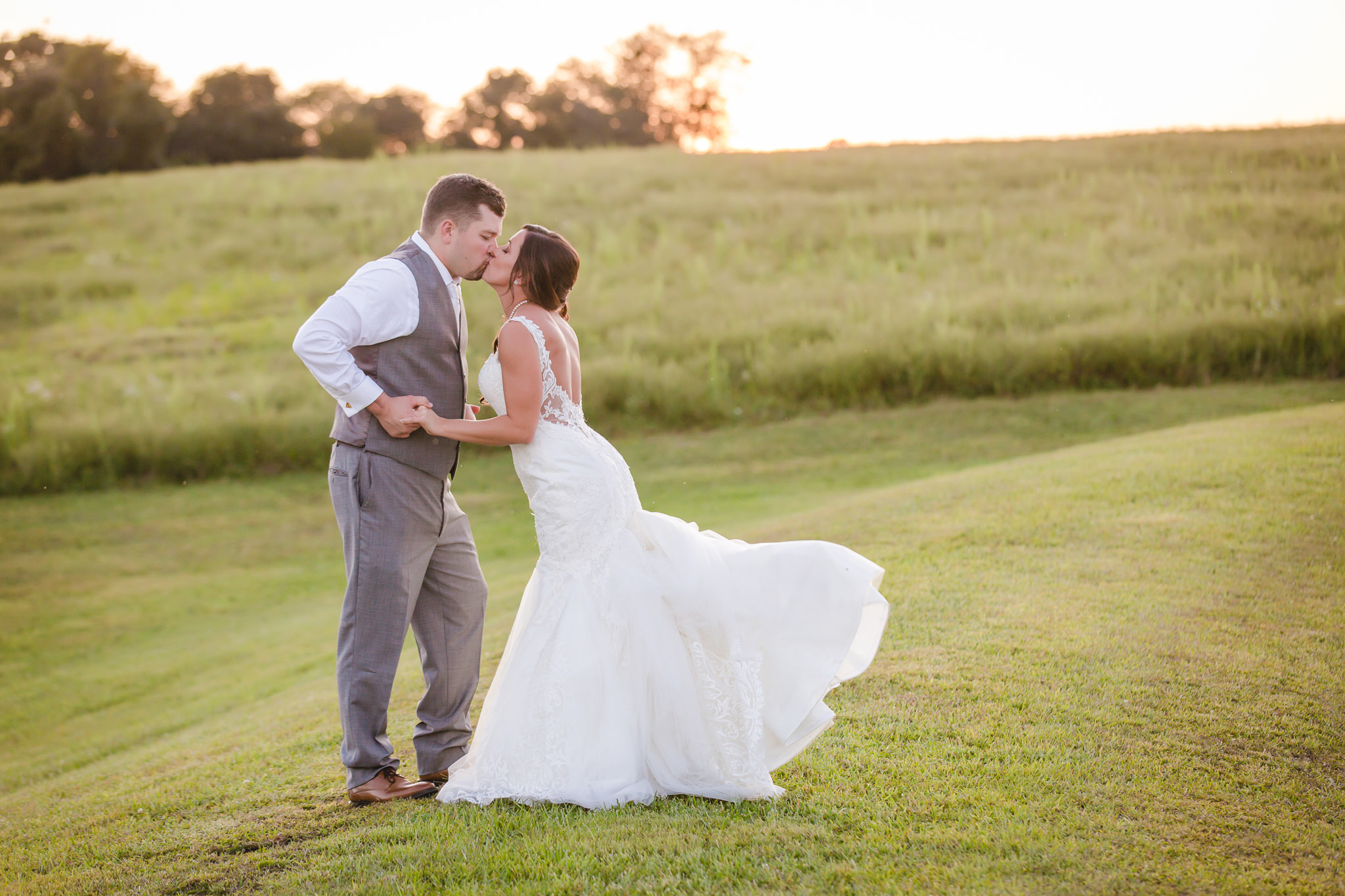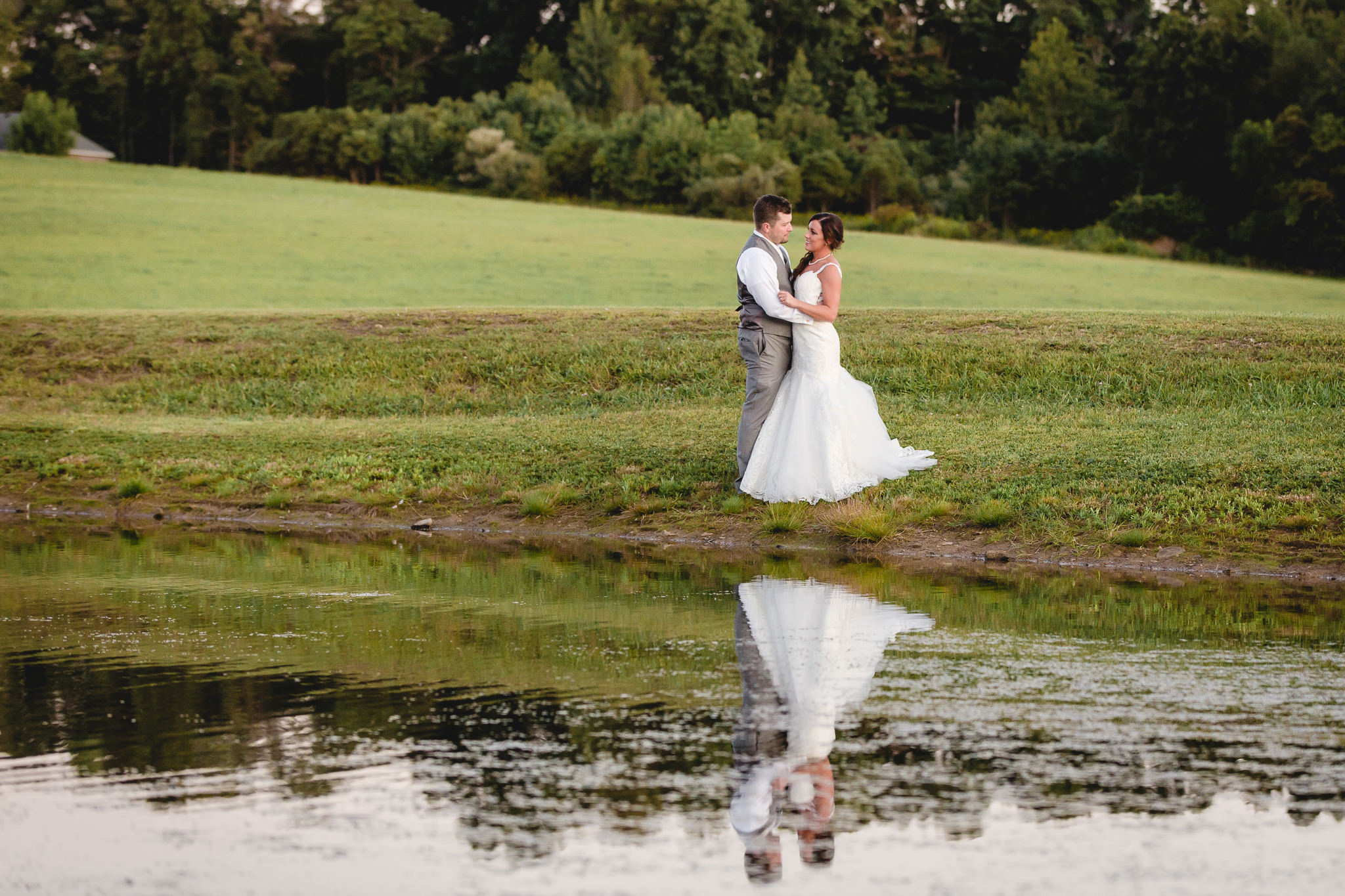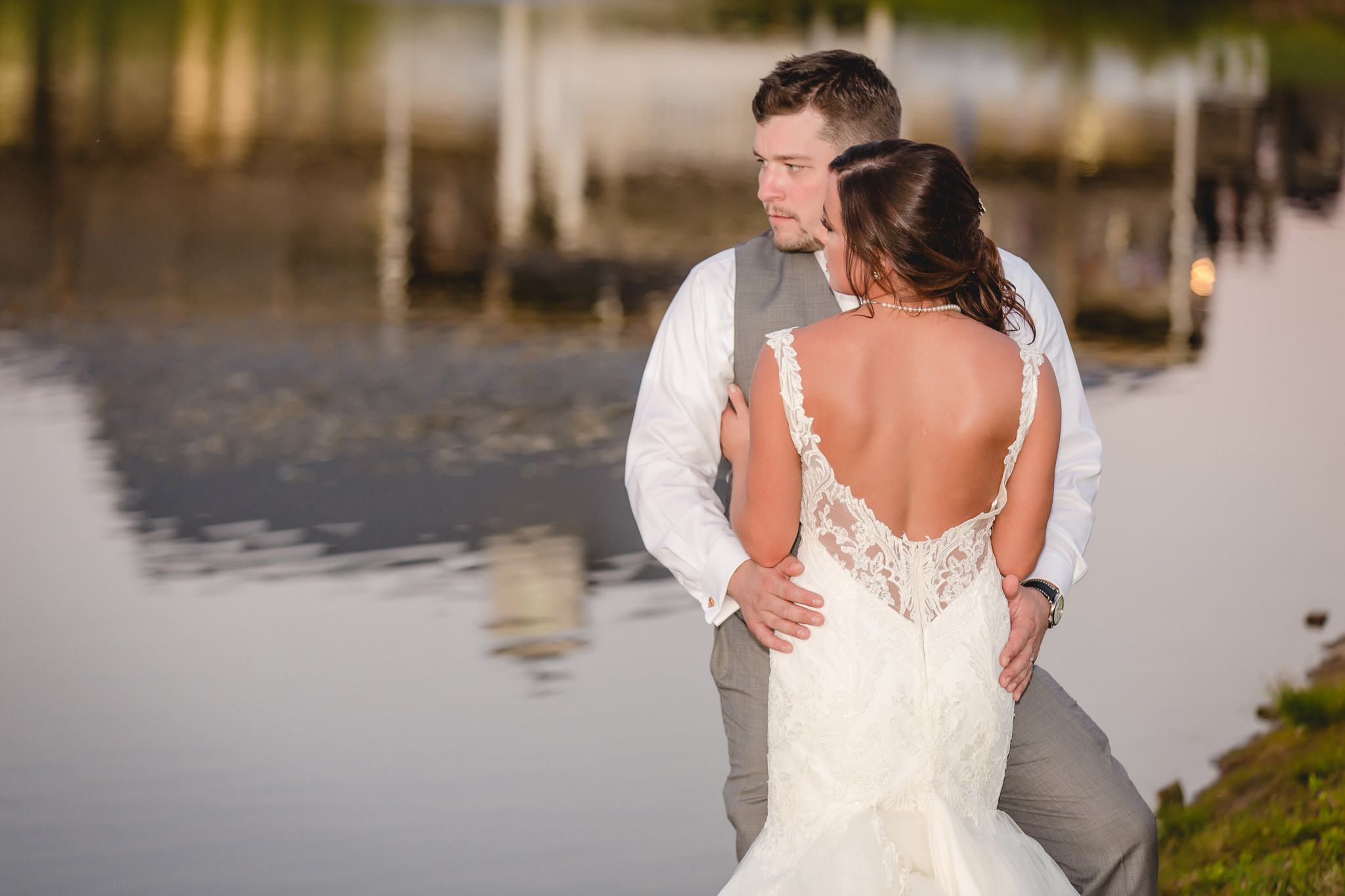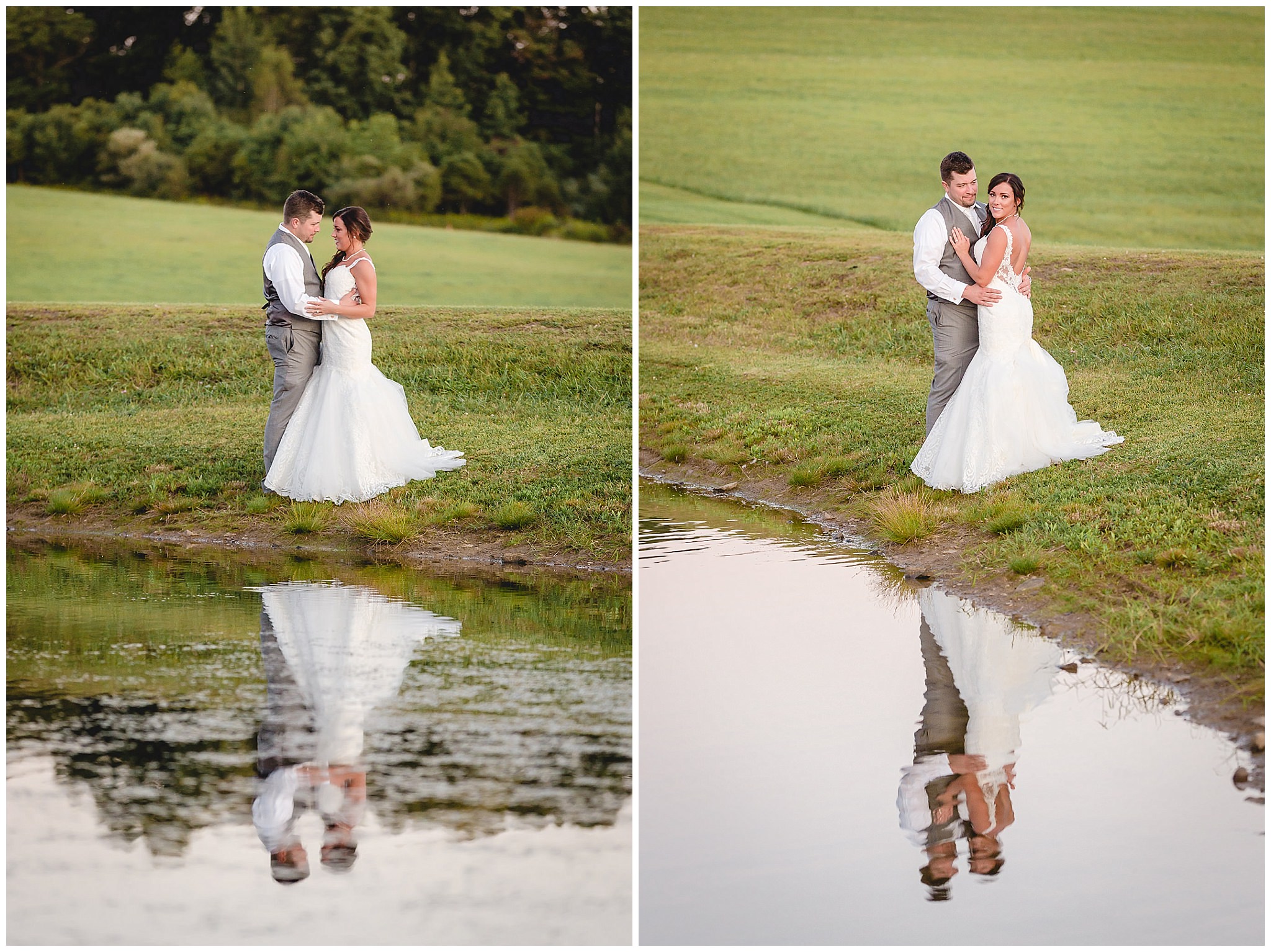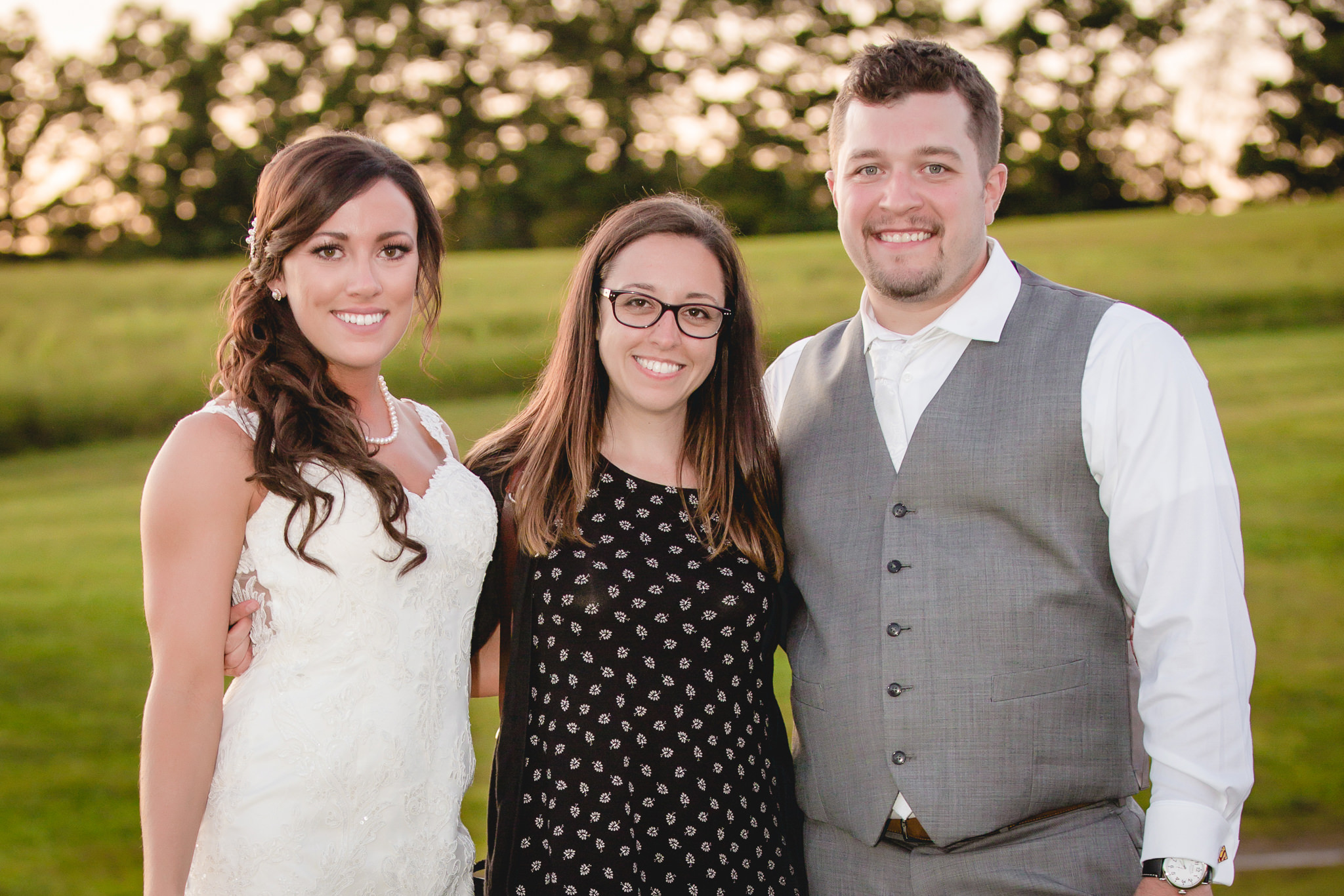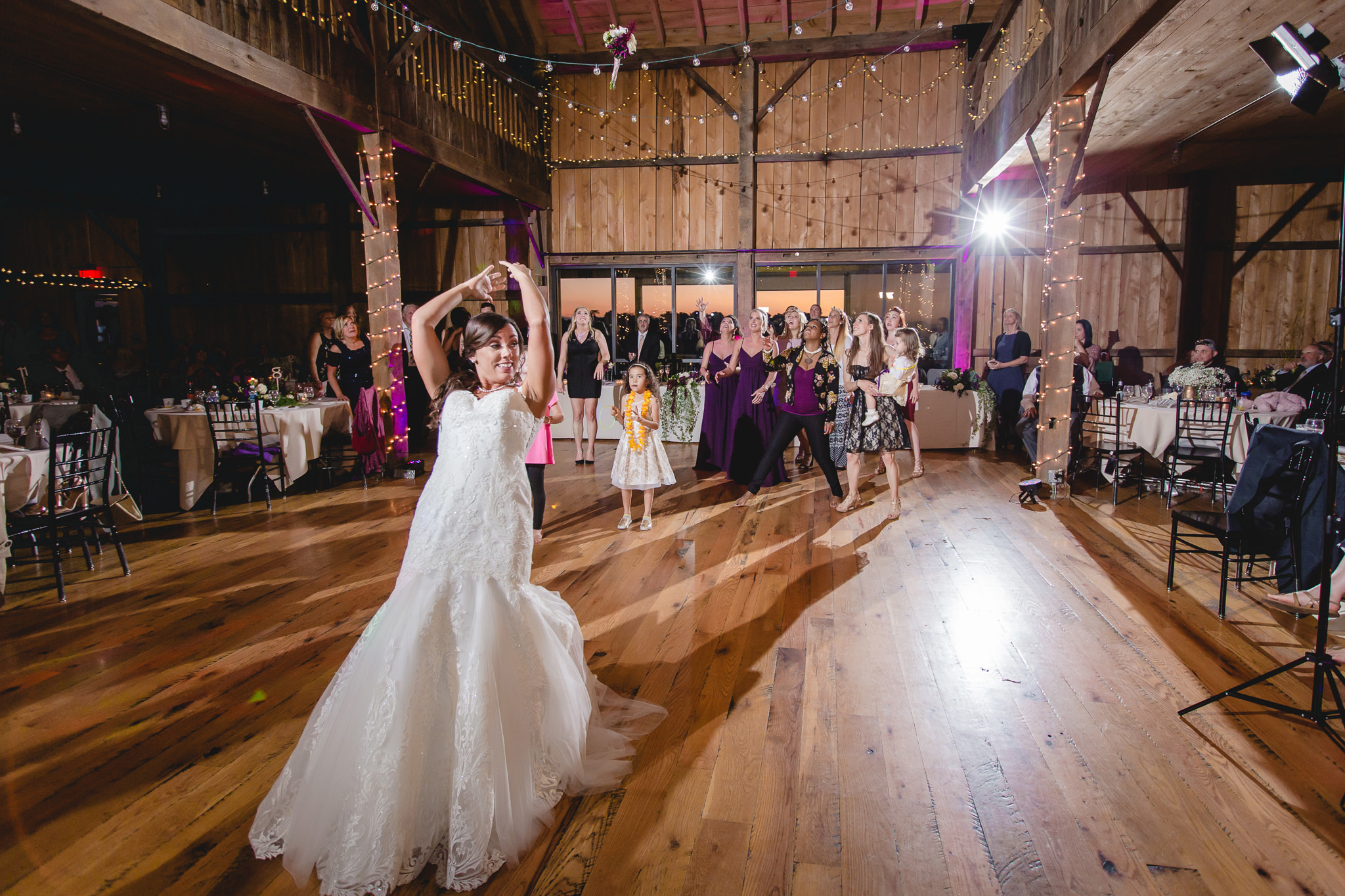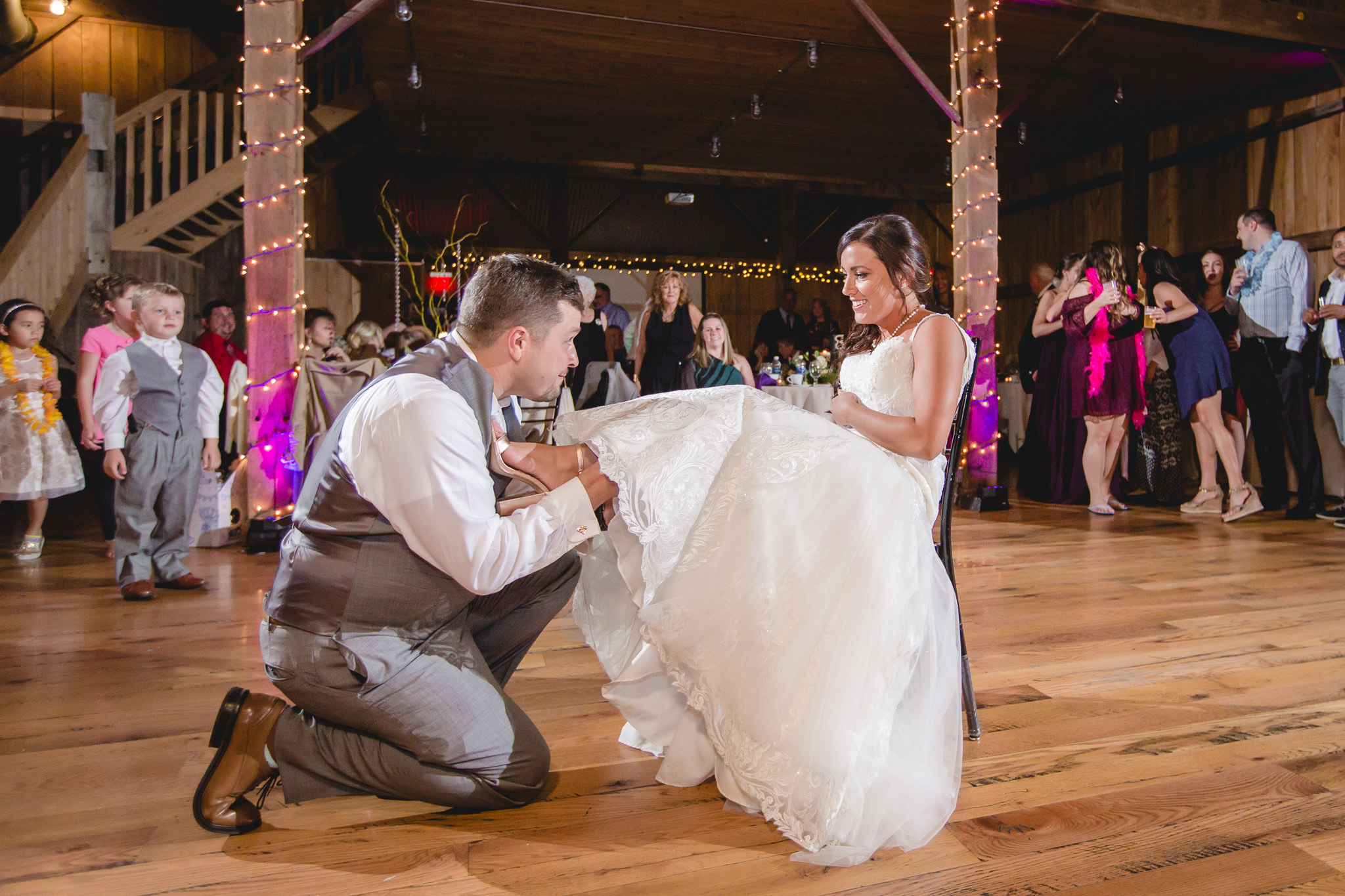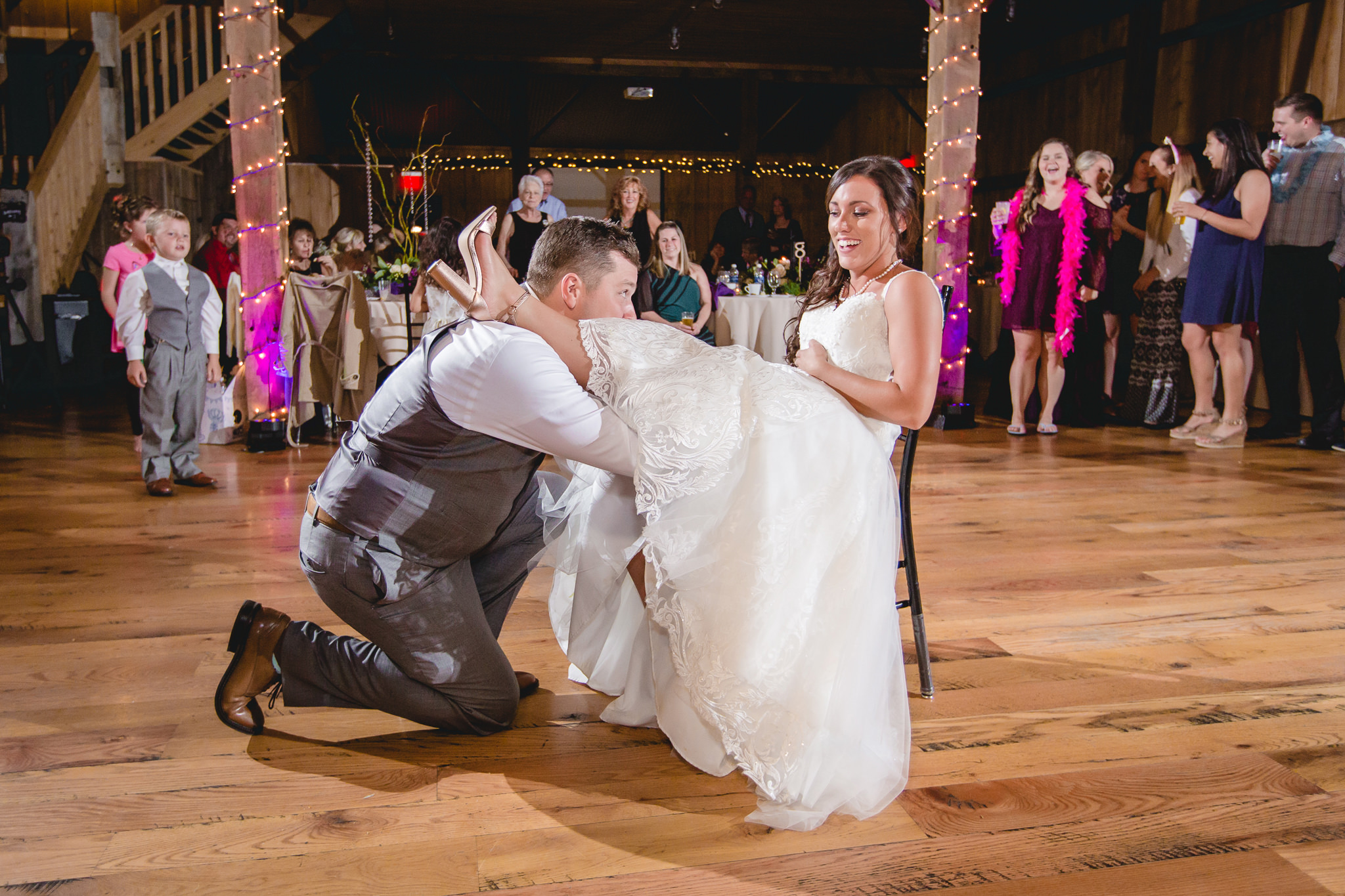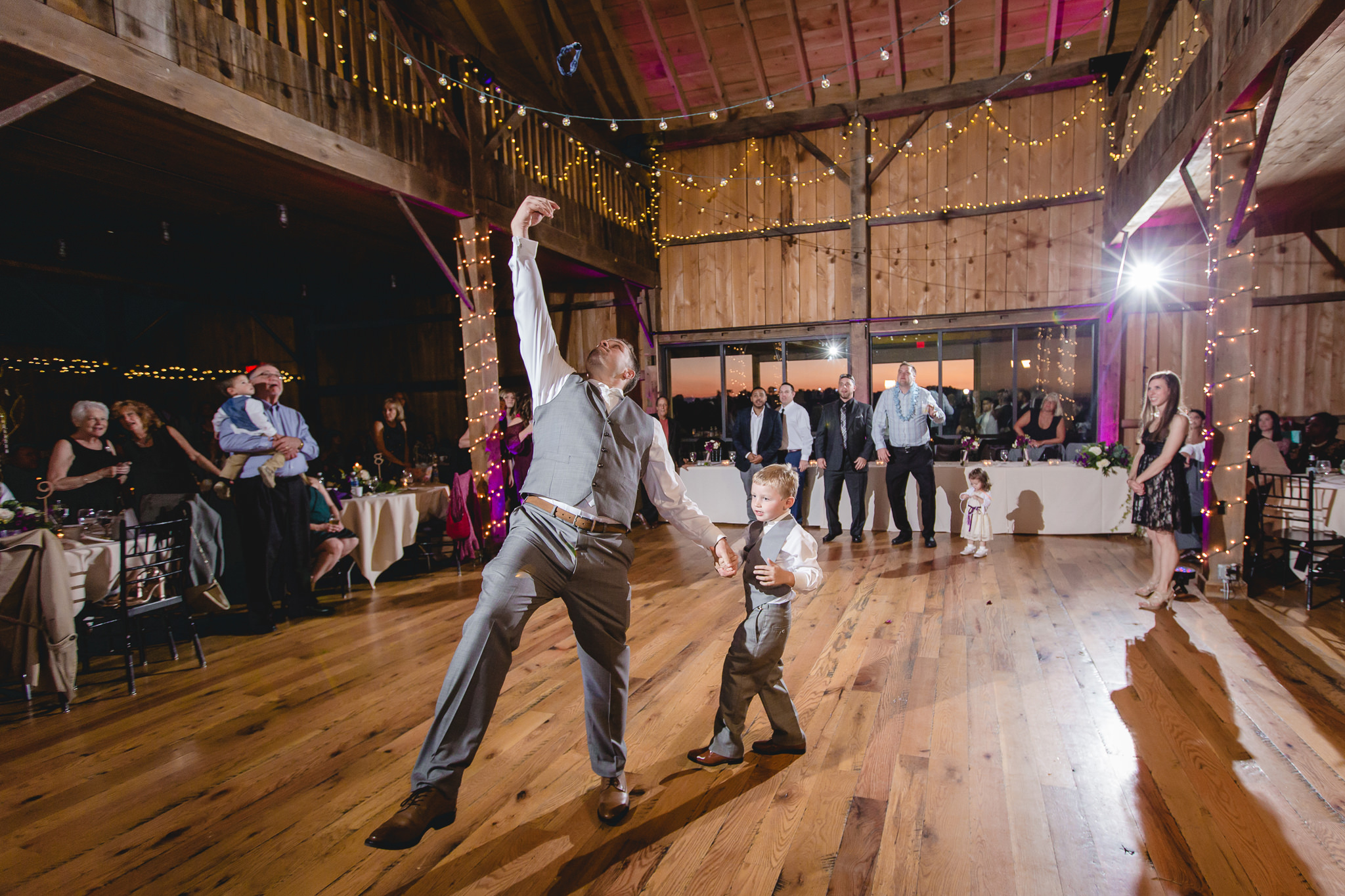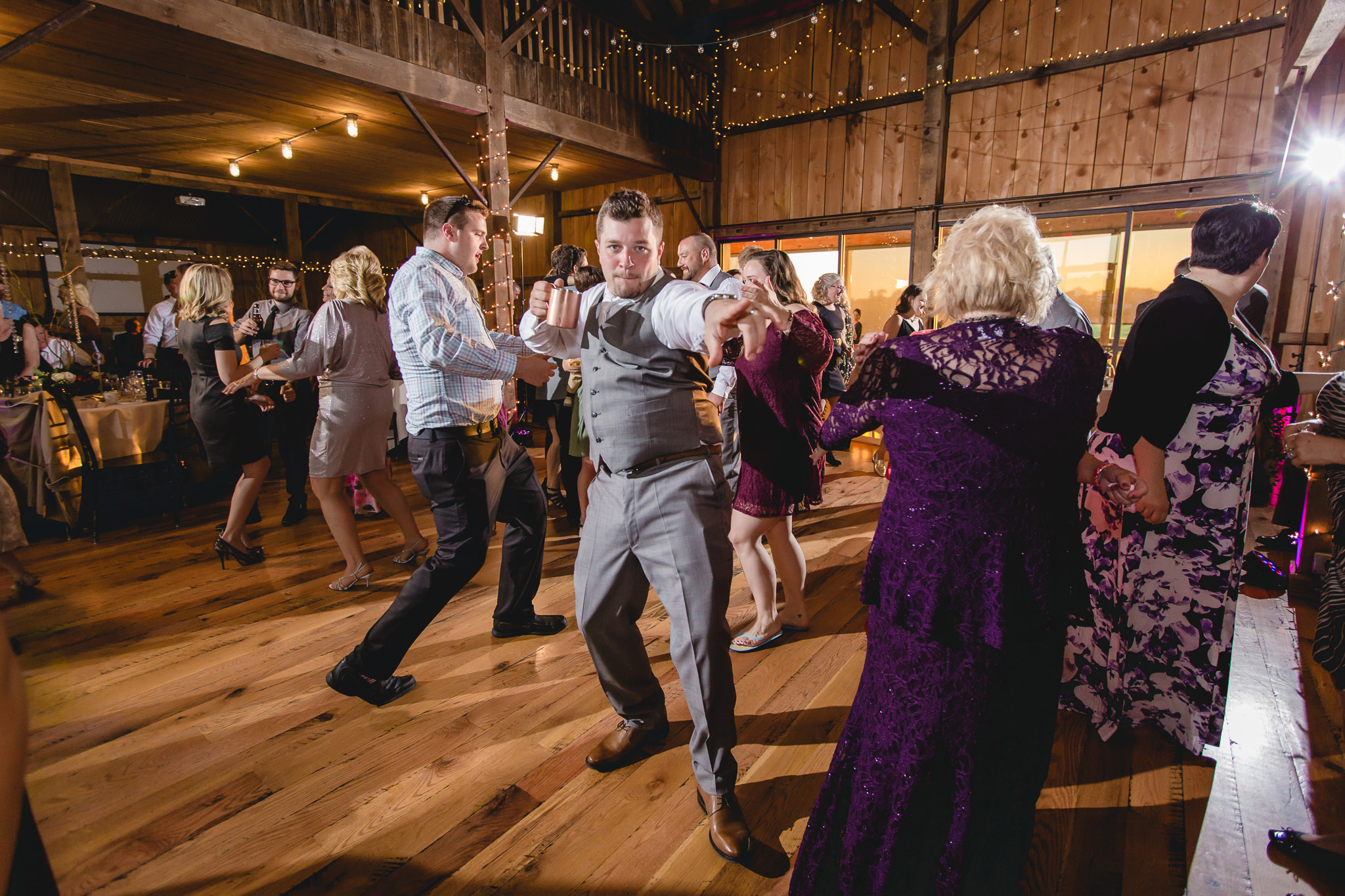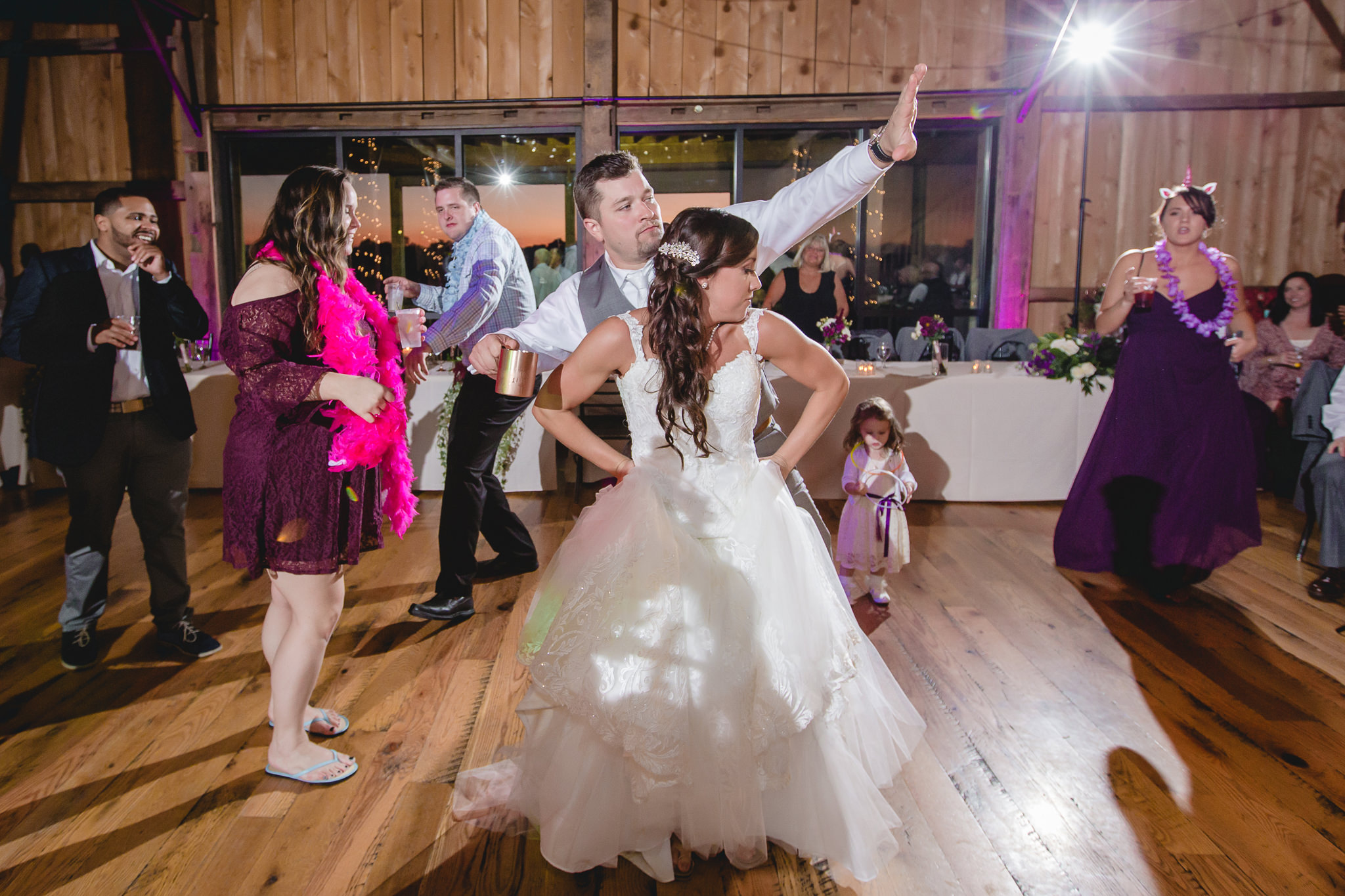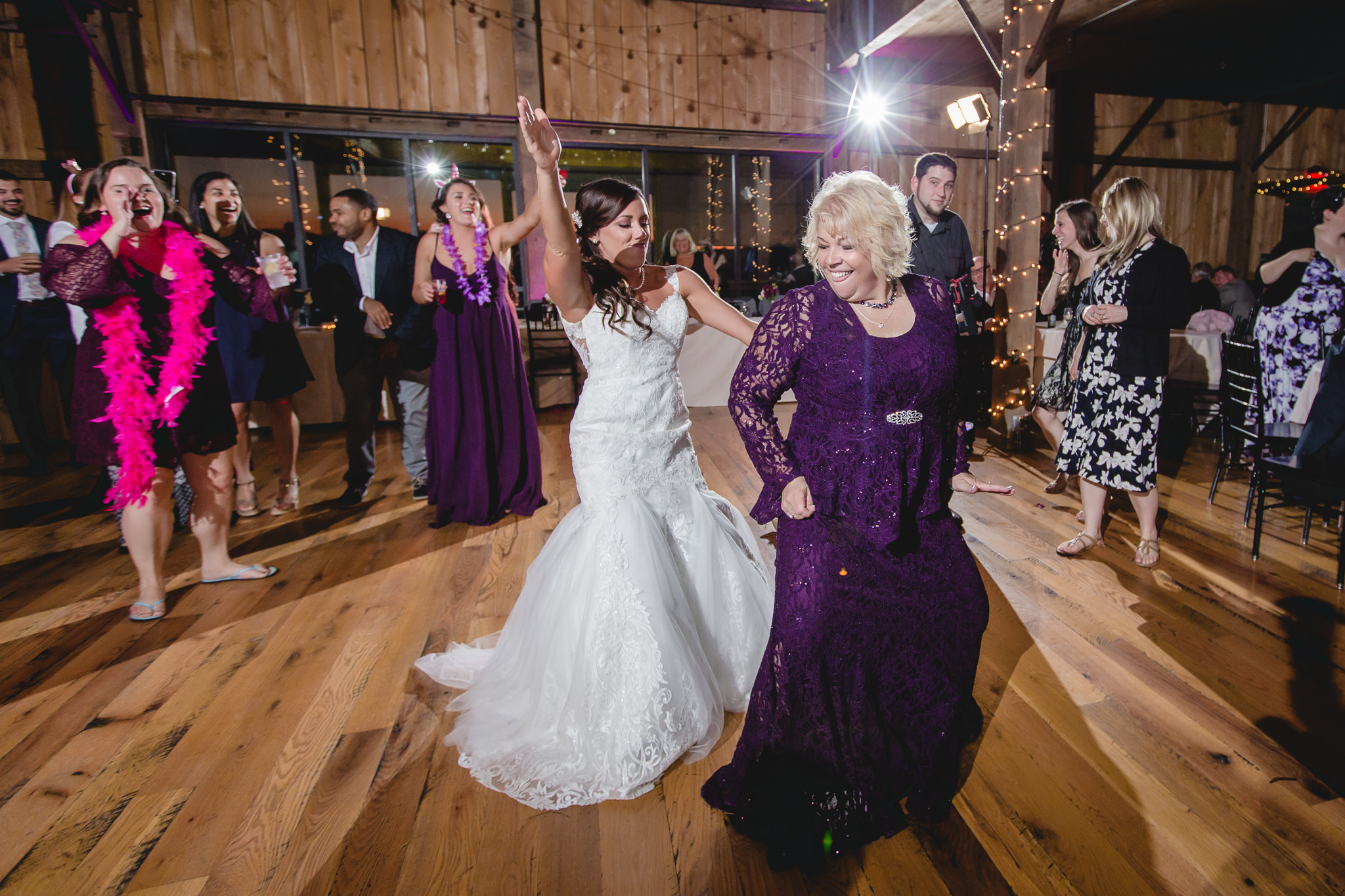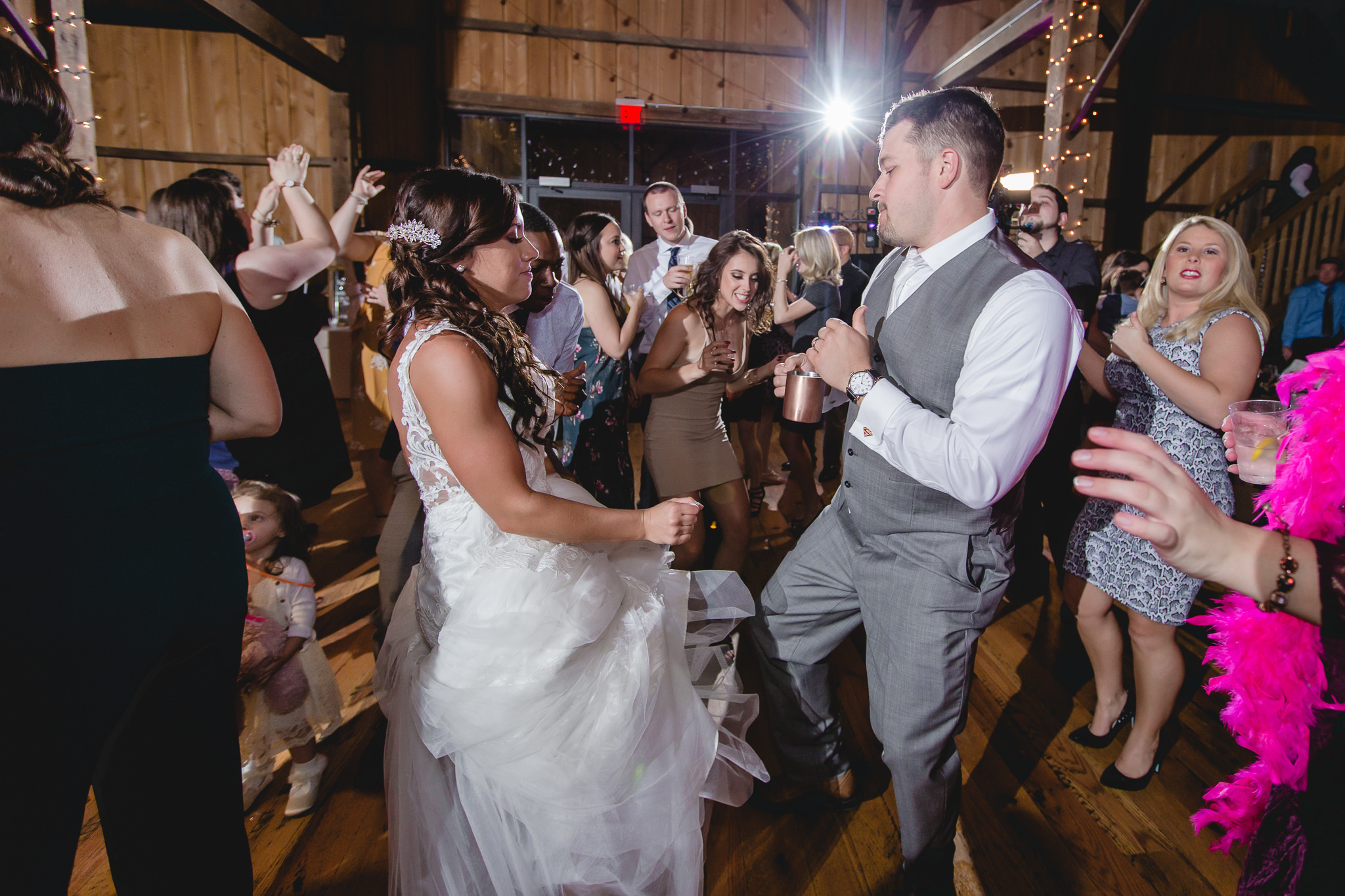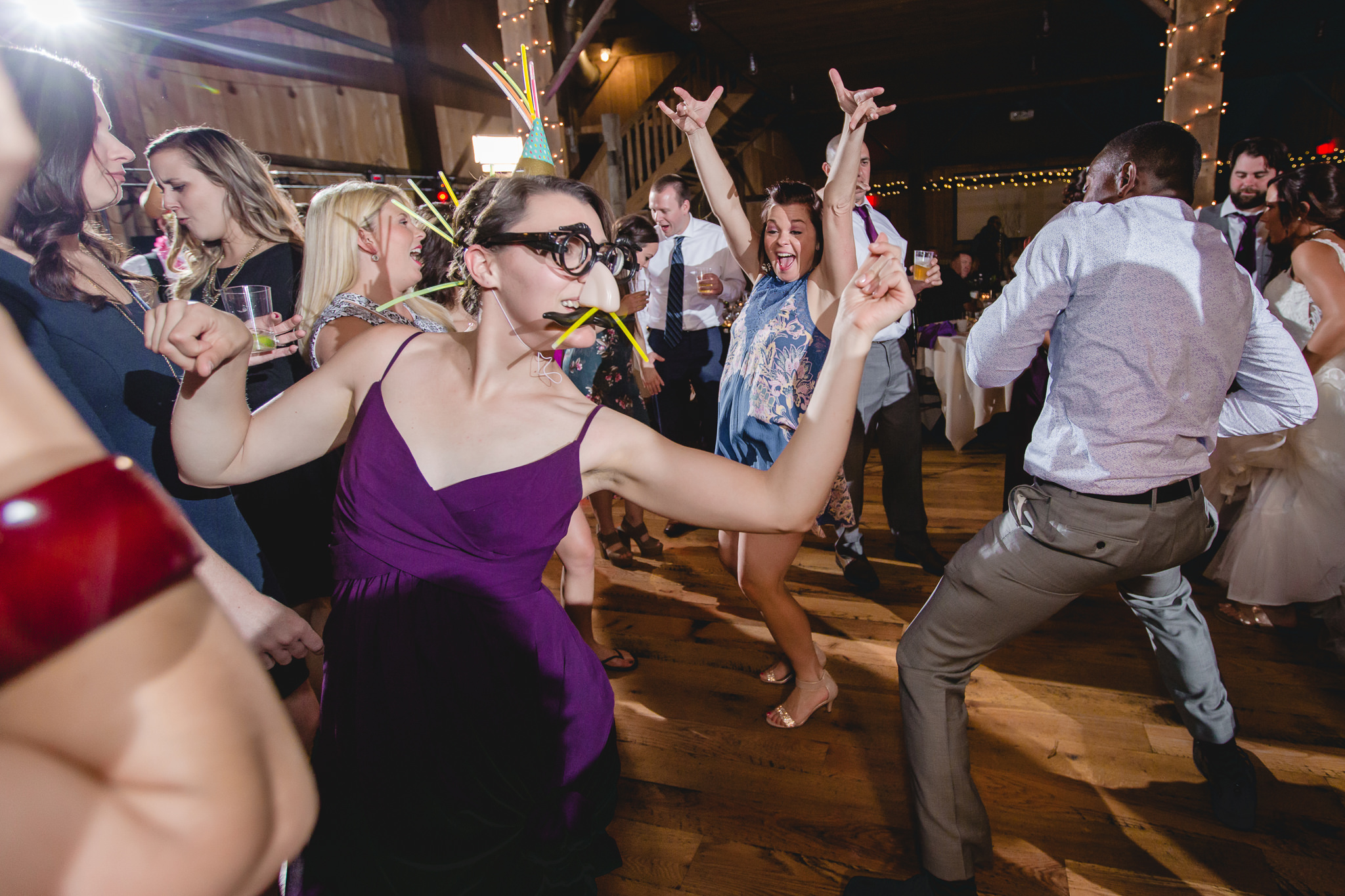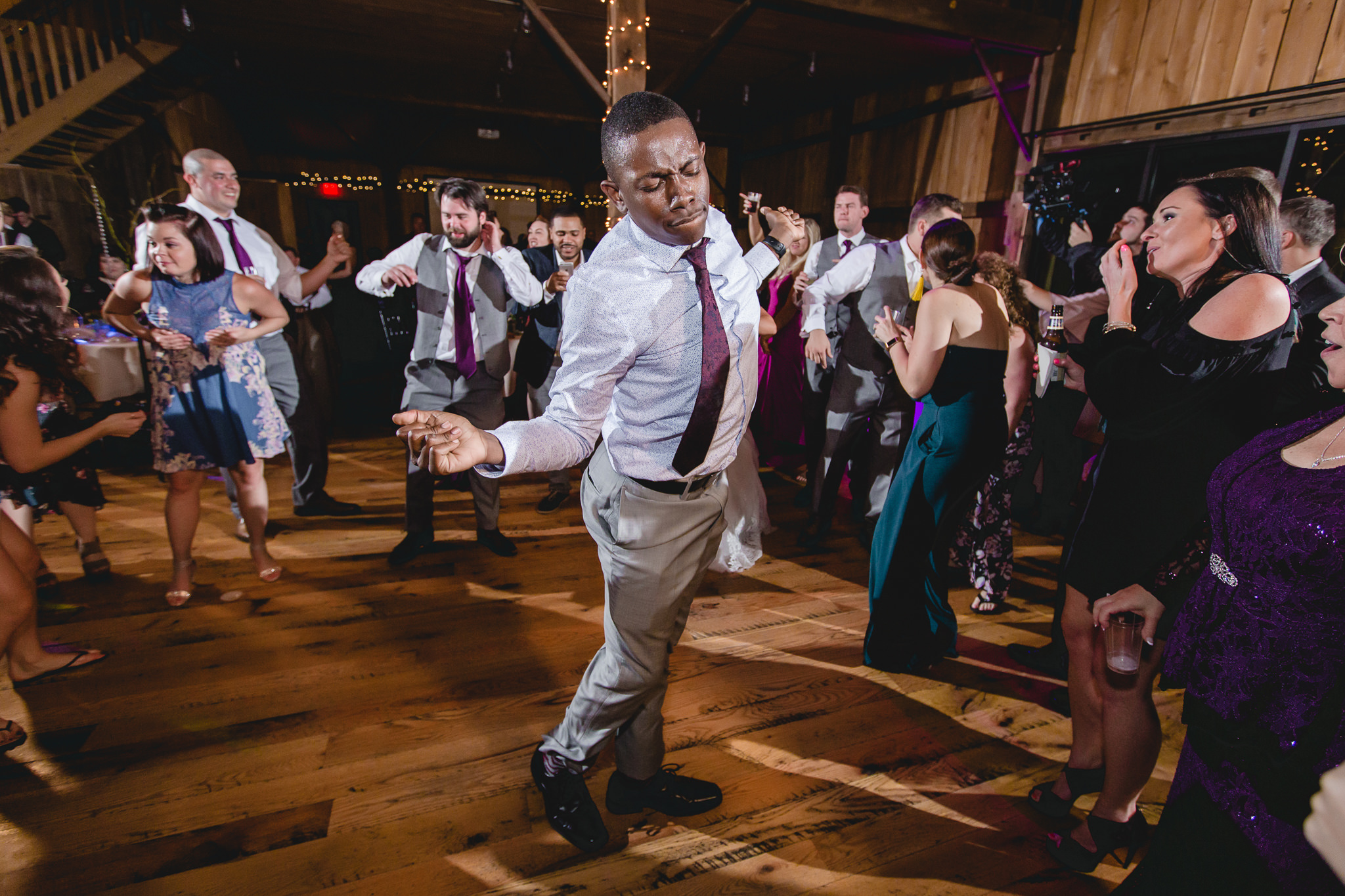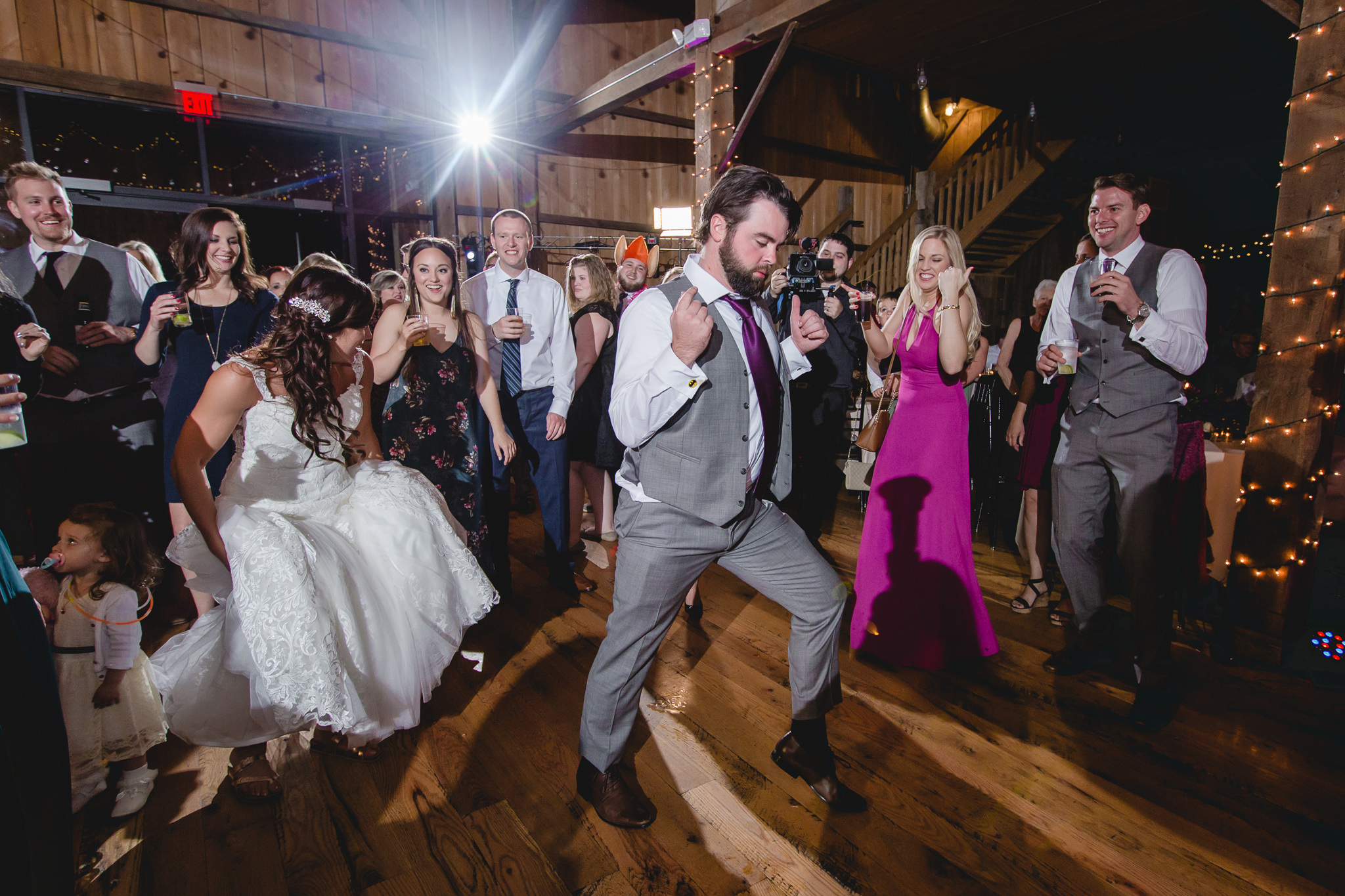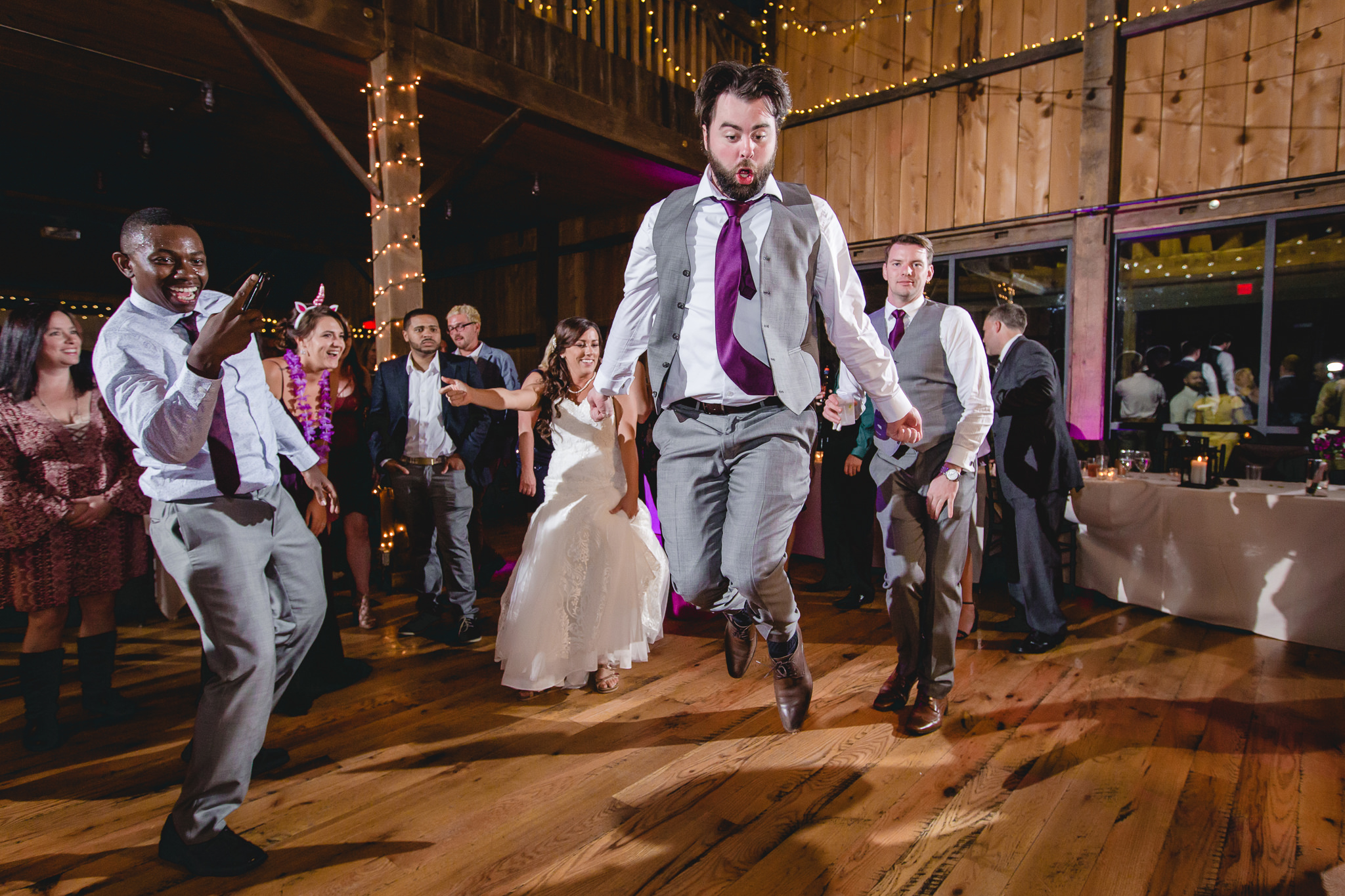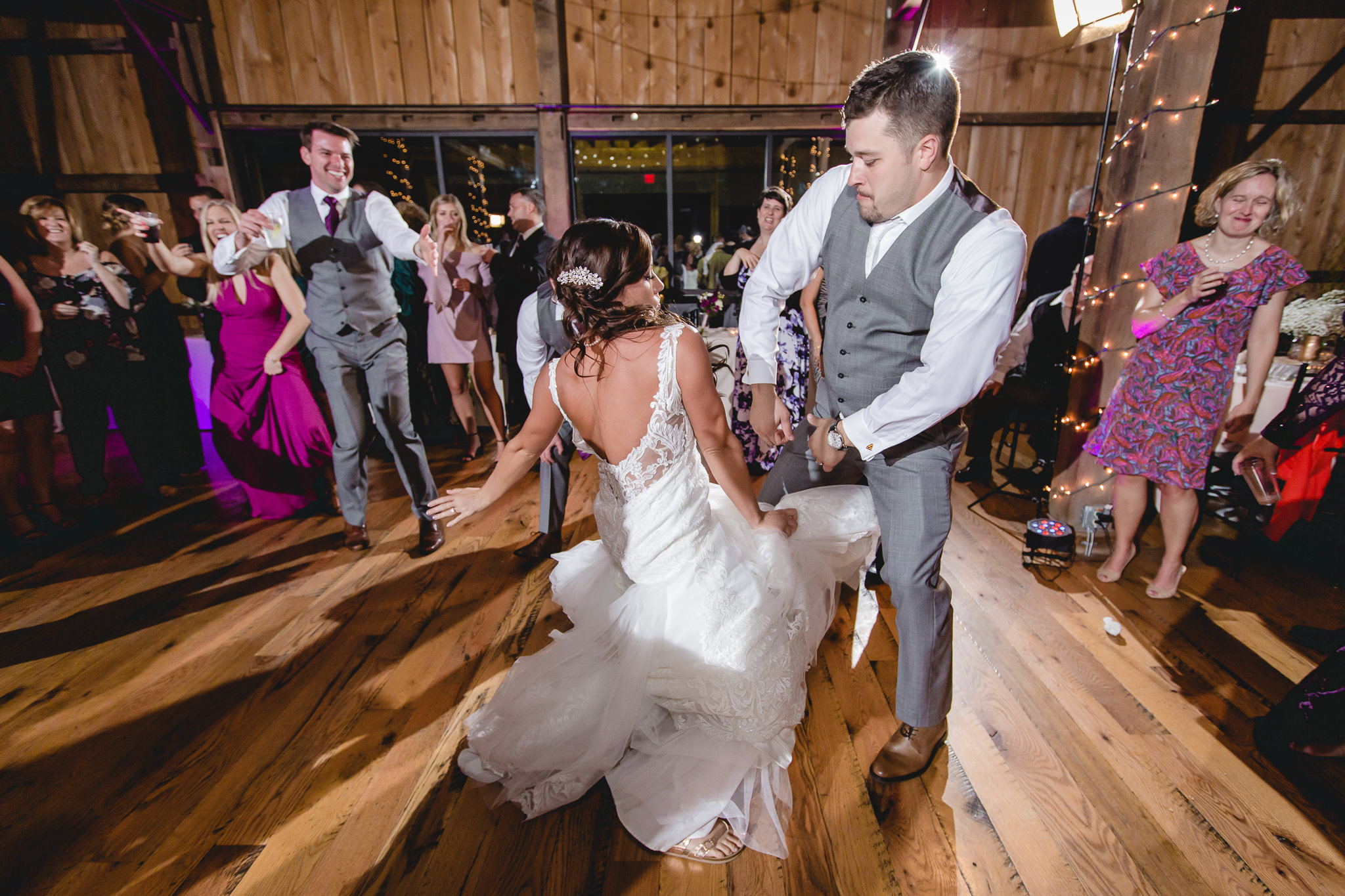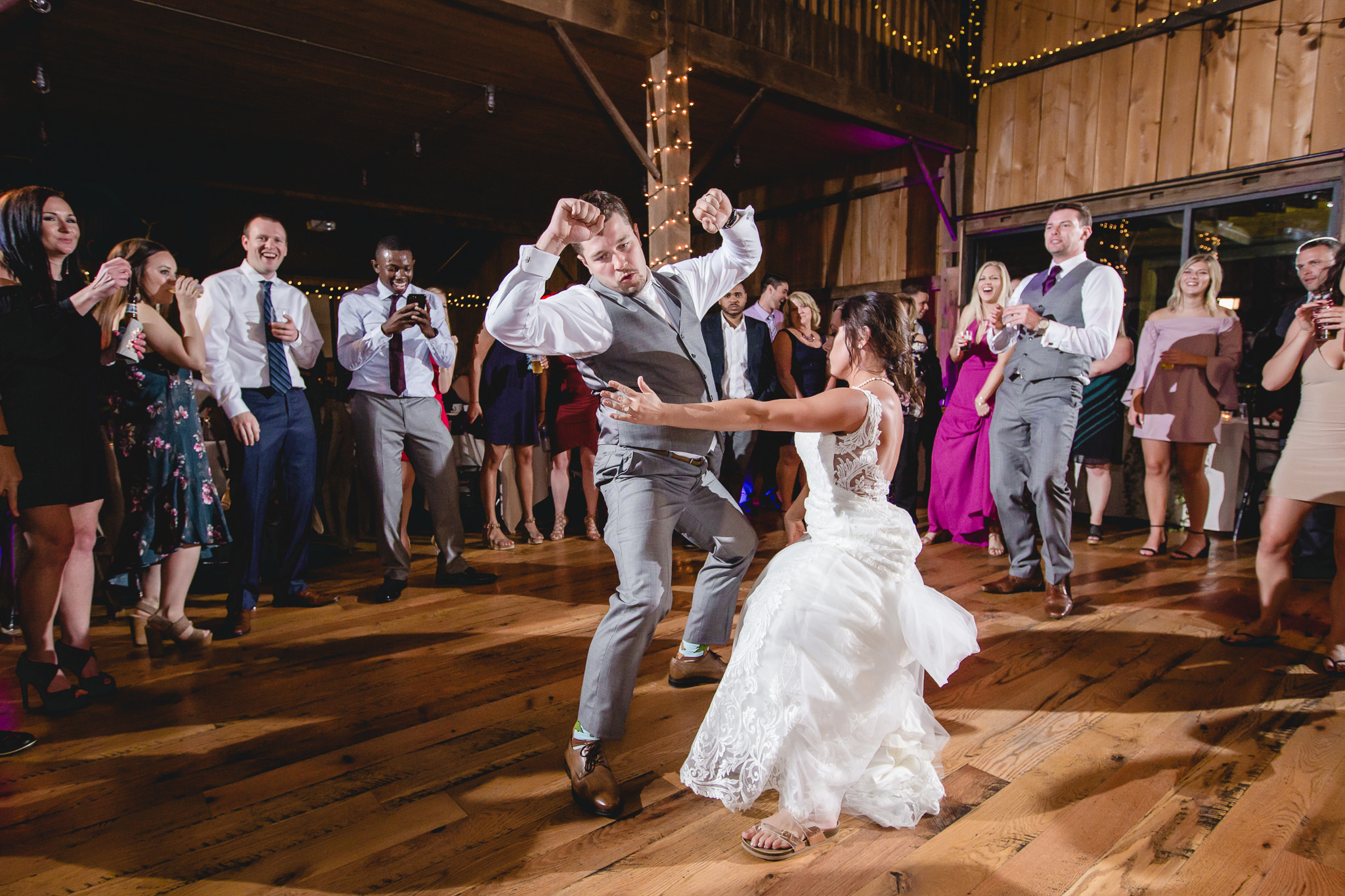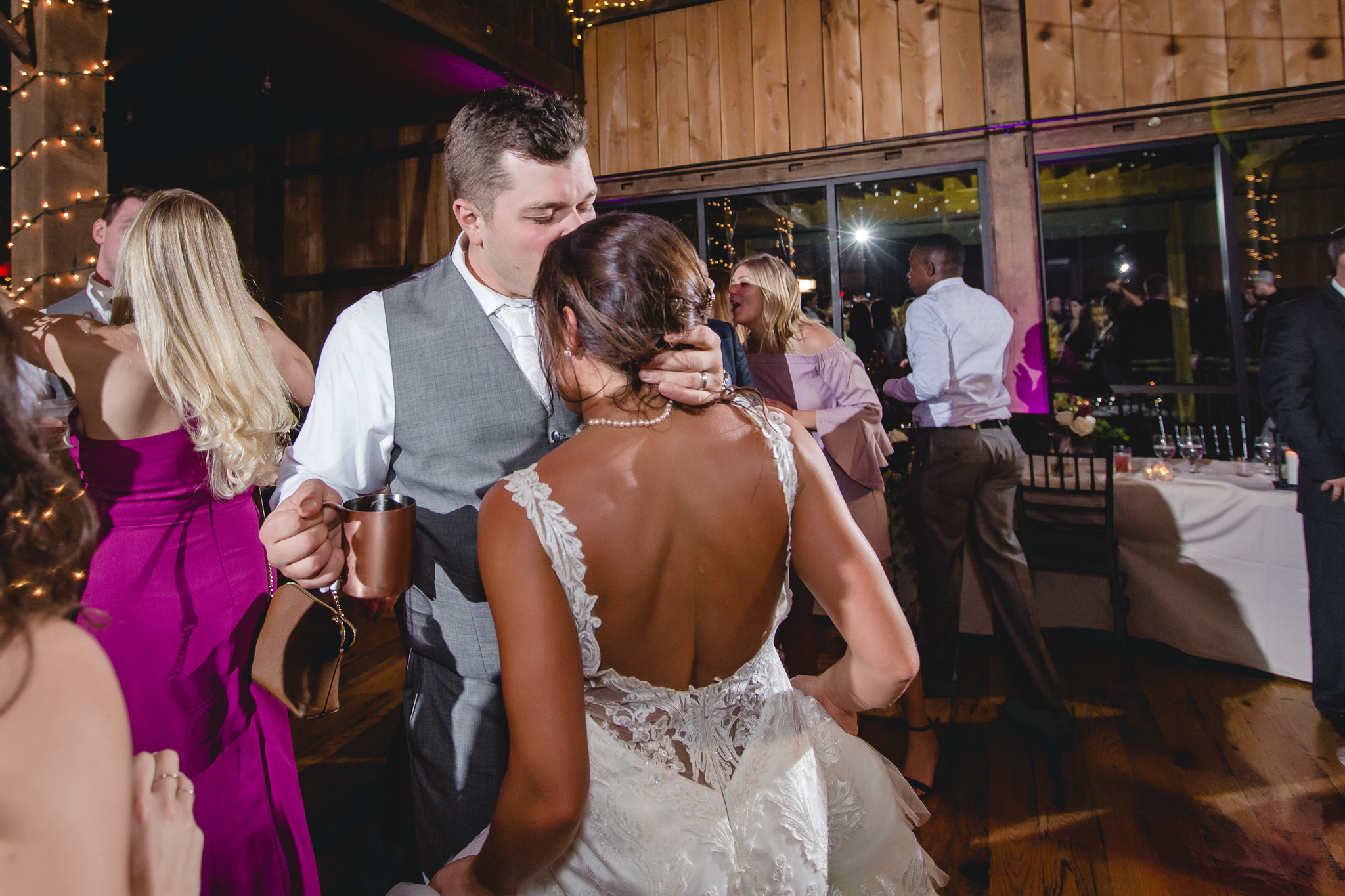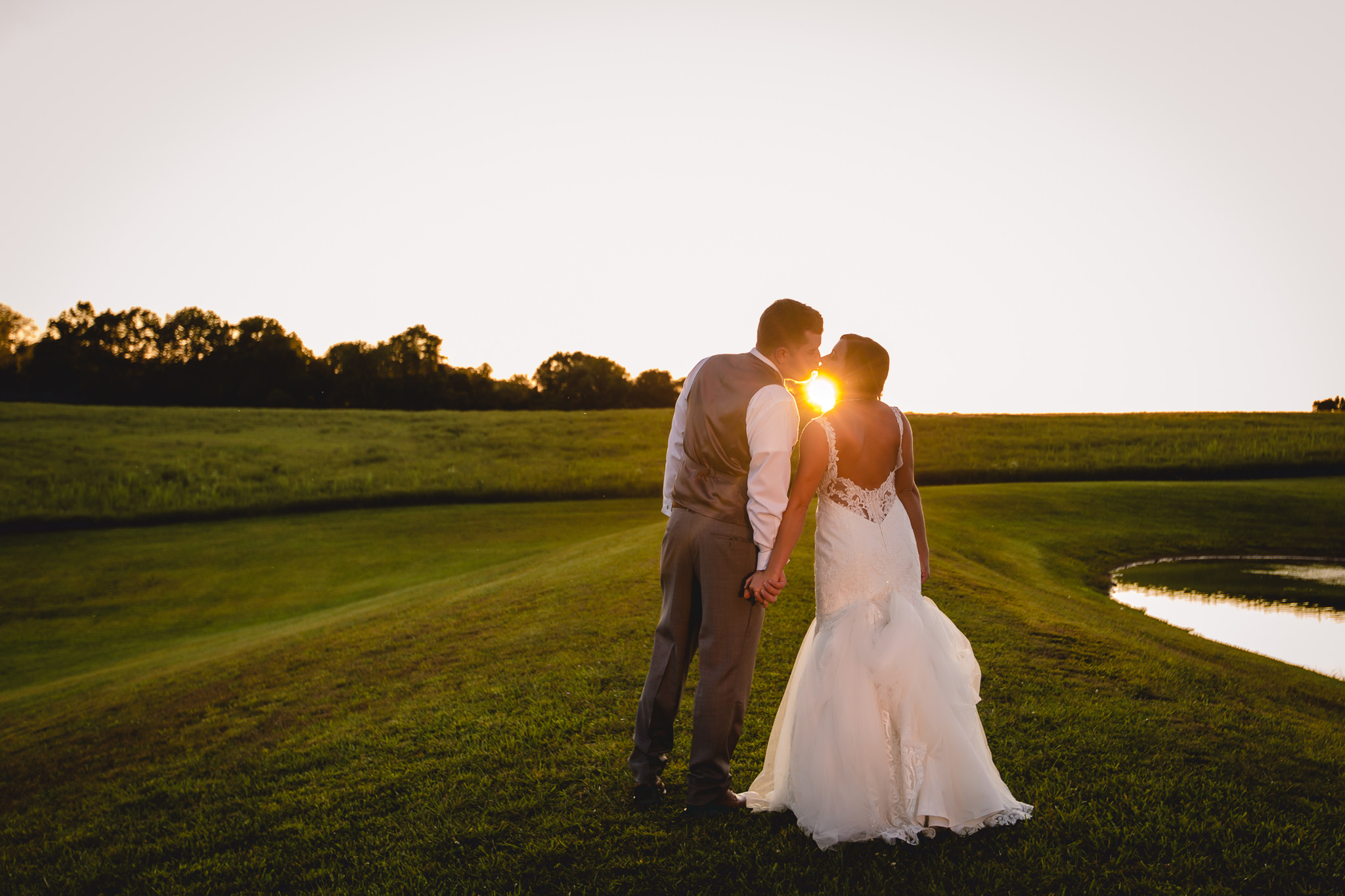 Feel free to browse the galleries on my website for more eye candy, and contact me when you're looking for a Pittsburgh wedding photographer!